Are you looking for how to get started with meme marketing? Or are you already in the meme creation process and looking for inspiration for business and social media memes? Then,  you are in the right place. 
Let's dive in for all of your answers! 
Have you ever wondered why are businesses actively looking for meme marketing strategies?  
The reason is customers have become very smart in avoiding the ads. With ad blockers, we are developing the habit of ignoring ads. Therefore,  it's now even harder for marketers to reach their target audience and engage with them. In order to build brand advocacy, loyal community and engaging users; marketers need to stay relevant through original, entertaining and value-added content. 
That's where the Memes come in.
They are a great way to establish a unique connection with your audience through relevance, humour and snappy content. Meme Marketing can be an extremely effective strategy for content marketers to interact with the audience.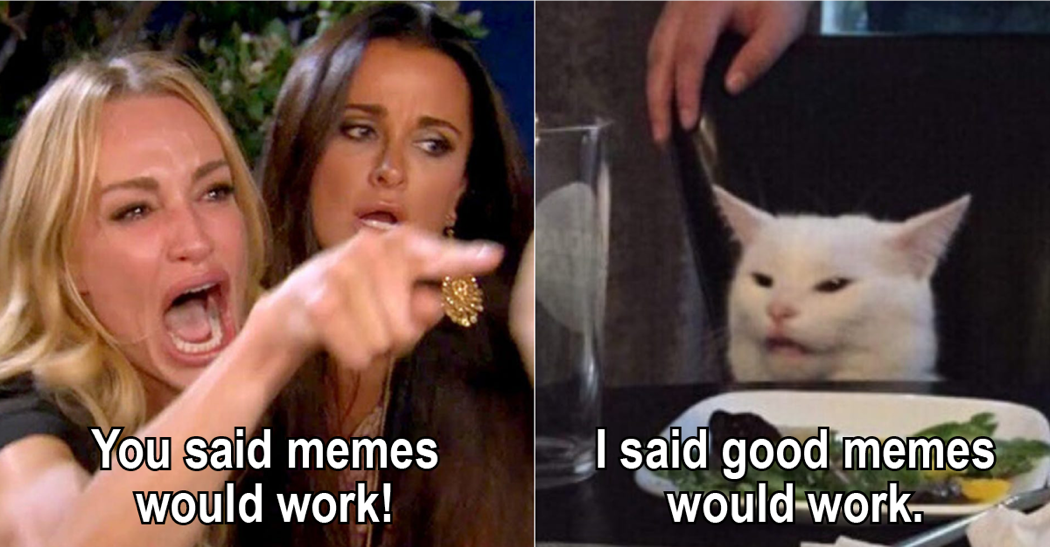 What is a Meme and Meme Marketing?
MEME (Read as Meem. Not: mee-mee, may-may).
A meme is any concept, joke or catchphrase derived from pop culture like TV, music, movie or any event.
The term meme was first coined by Richard Dawkins in 1976. According to Dawkins, an idea can spread and take hold in popular culture like genes replicate and multiply. 
Memes are elements of a culture whose concepts, styles and behaviour can be imitated. That's why when we refer to internet memes, it is any humorous image or video with a definite concept or style that goes viral on the internet. 
The virality of any meme is achieved when the style and concept of the image or video remain the same, but the copy changes. 
But, Before digging into how you can make meme marketing successful for your business. Here are some of the best memes for you to enjoy!
Business and Social Media Memes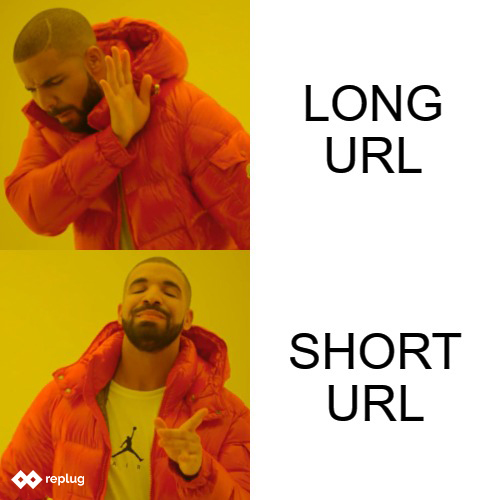 Meme Mood of 2021 – A Rewind:
2021 has been nothing short of eventful. But, sometimes the only way to get through all of the insanity is to laugh, and that's why we have laughed our way through 2021.
Here is the recap of all the events which the universe sent our way for memes. 
Bernie Sander stayed on top of social media memes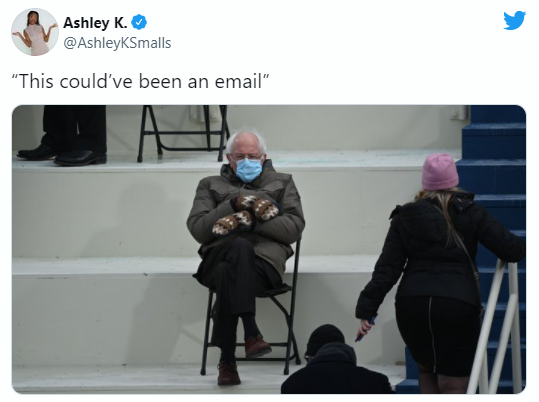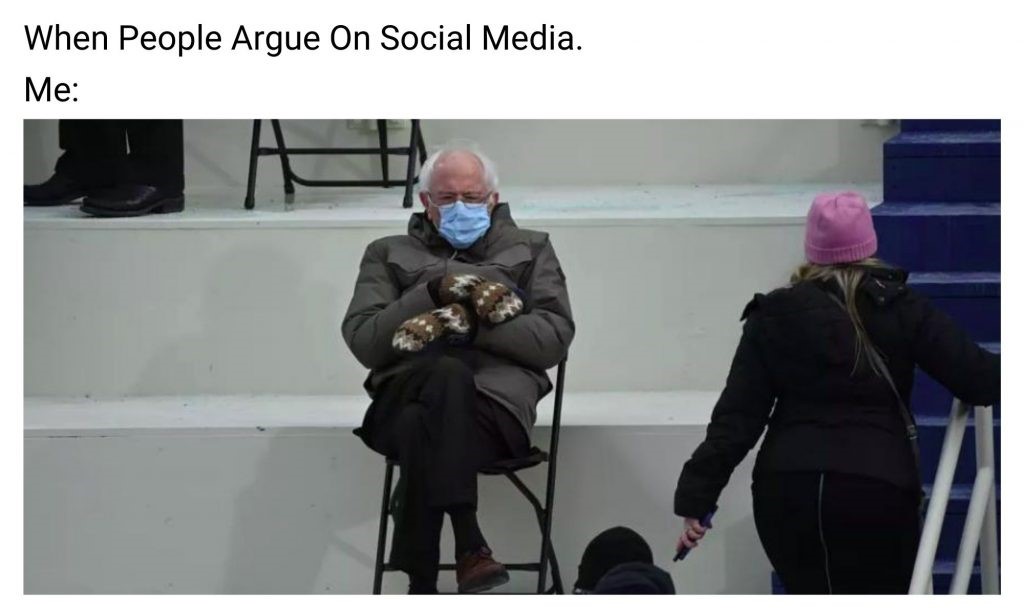 Work from home memes & Zoom memes were as relevant as they were in 2020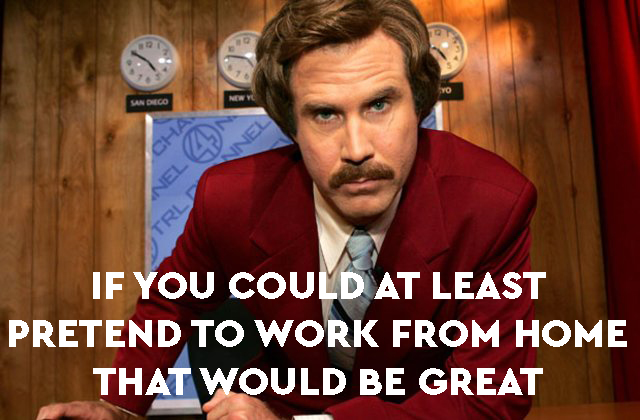 One of my most favourite zoom memes: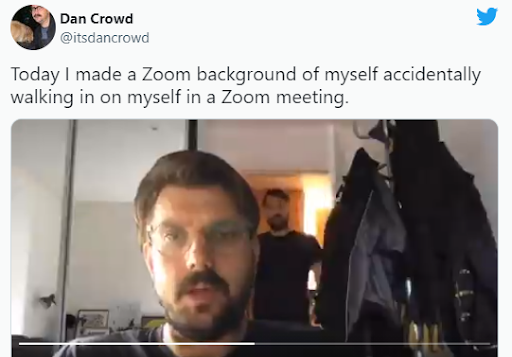 A lot of  business memes and social media memes came out of Squid Game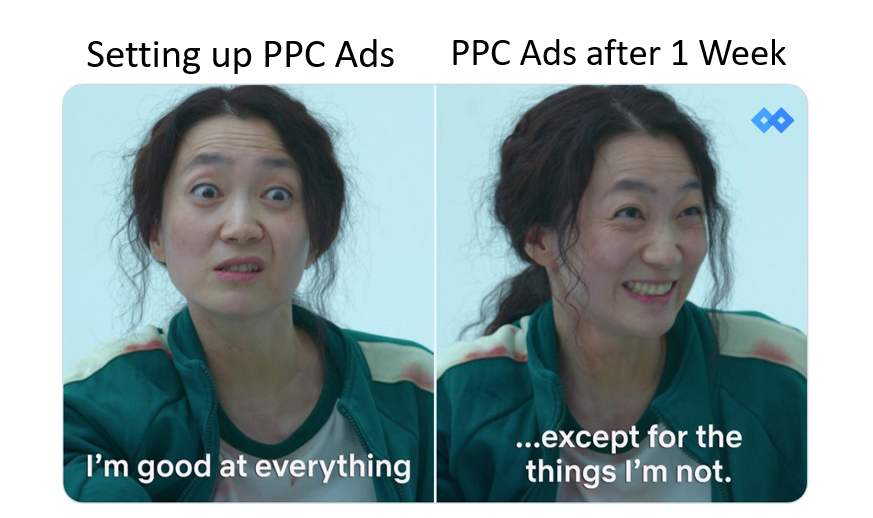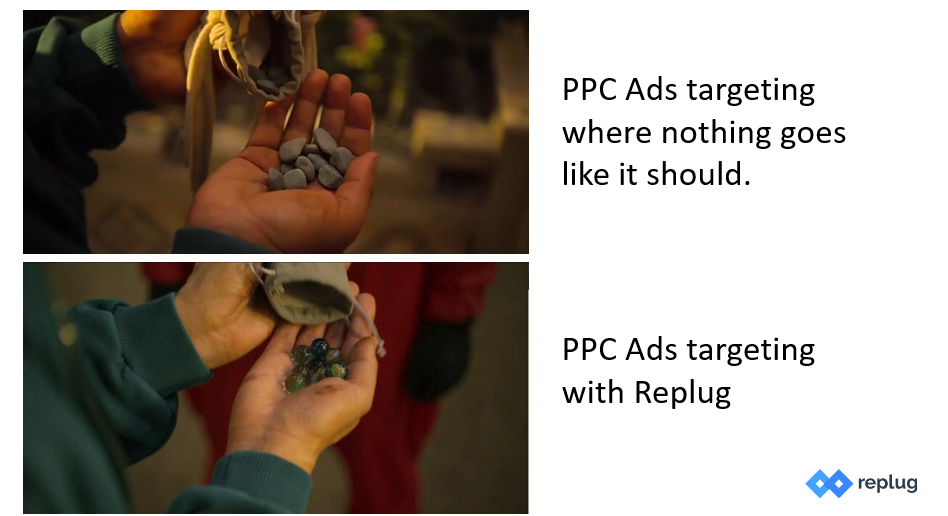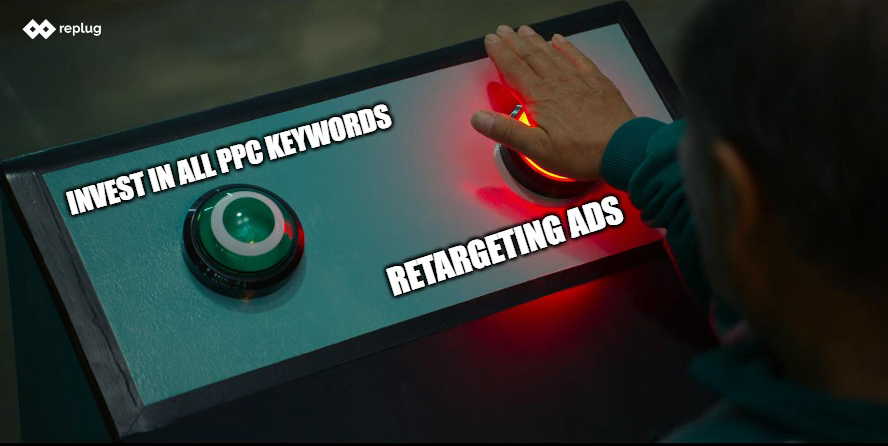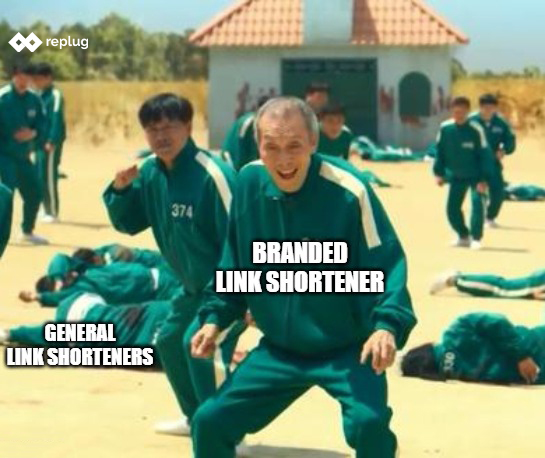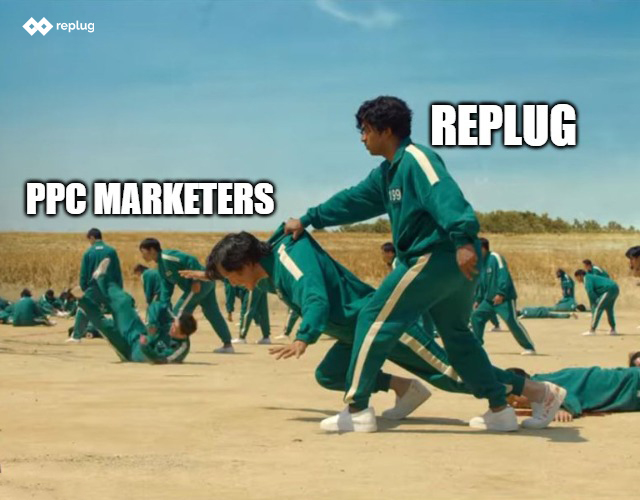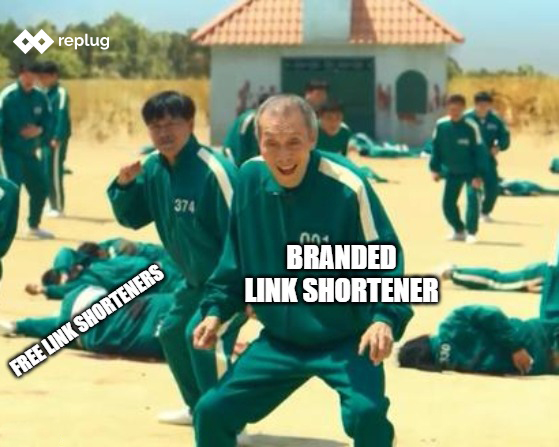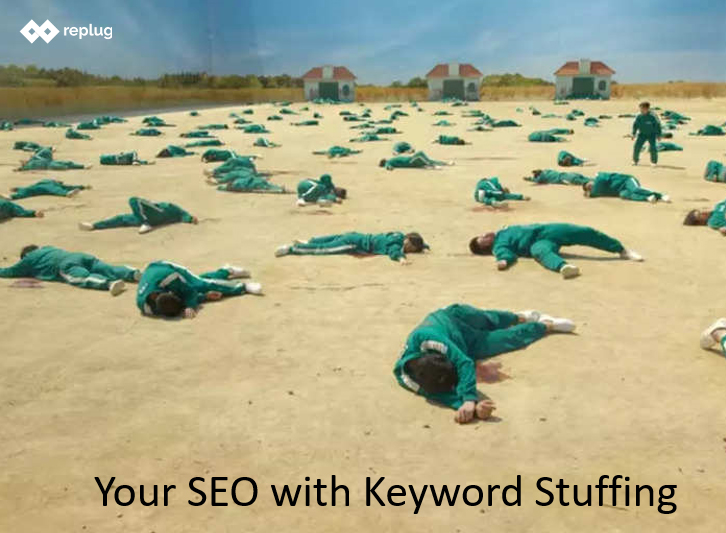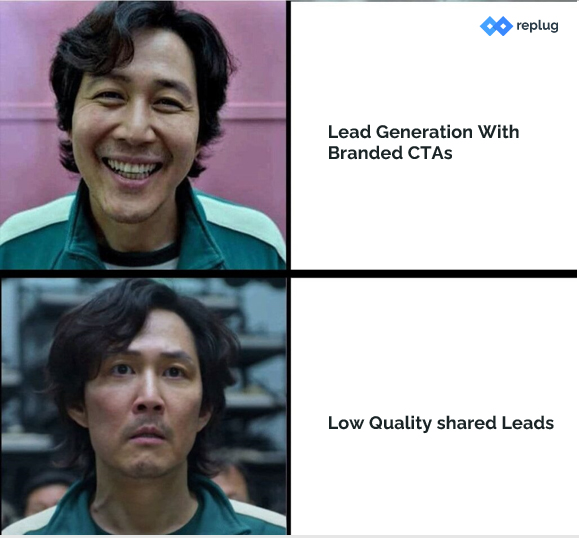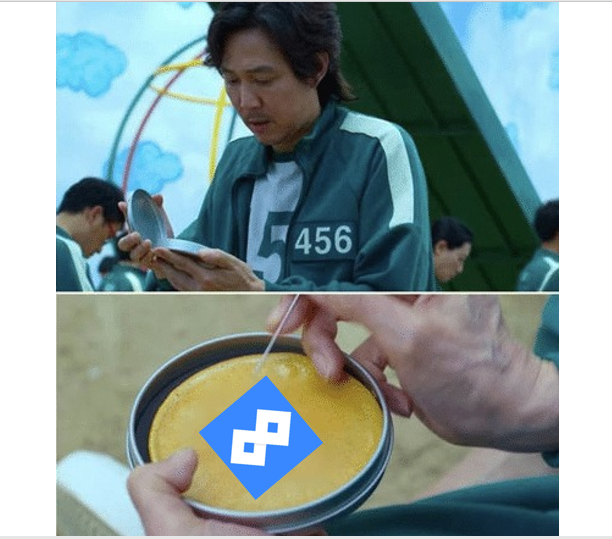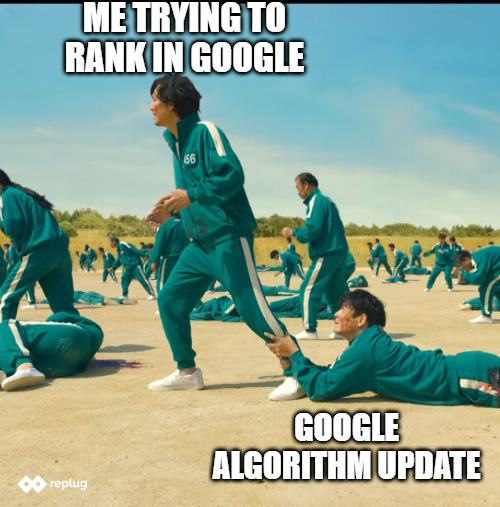 What Makes Memes Go Viral?
Meme marketing is an approach for viral marketing. 
Viral Marketing is the strategies and activities to spread the marketing messages through your users and non-users. Most importantly, it is led by individuals sharing the marketing message in their social networks and creating a buzz online and offline. As a result, creating brand awareness which leads to multi-fold growth. Therefore, Businesses are leveraging this strategy using branded business memes and videos. 
One of the most popular social media memes you must have seen on the internet: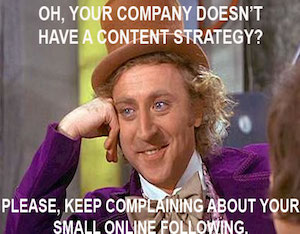 Attributes of A Good Meme: 
After studying hundreds and thousands of memes, we have listed down the common attributes of all the successful memes on the internet. 
   

Emotions Packaged in Humor:

Firstly, people connect with content through emotion, nostalgia and humour. As result, this leads to the increased shareability of memes. But, if the concept does not connect with people emotionally, then the chances of its virality decrease significantly. Always remember, worked up people lead to tons of meme shares.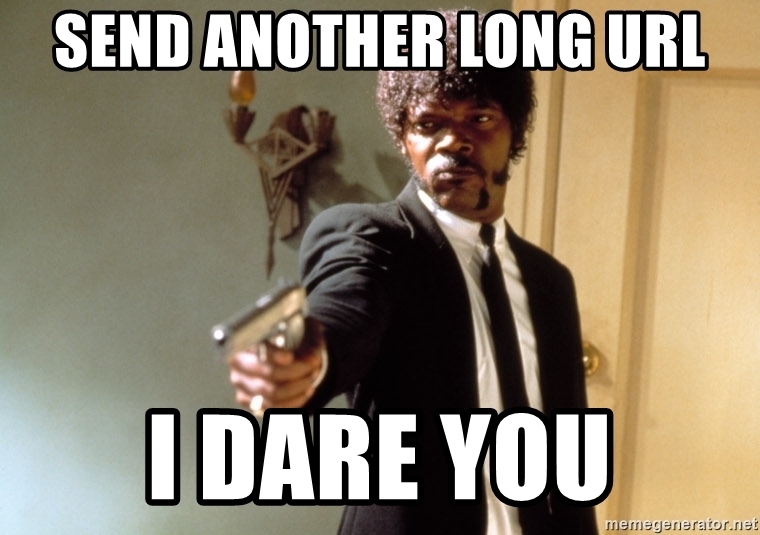 Image:MemeGenerator
Relatable:

Secondly, people appreciate tailored humour, making it culturally, politically and emotionally relevant. While the memes may look generic if they are relatable, everyone will share, own, and re-create them. Business memes can be created by picking a routine problem, exaggerating it and then pitching your product in it. 

Can Be Replicated:
Thirdly, it depends on how easily it can be replicated. One of the reasons why memes are the most viral content form out there is because these are not copyrighted or related to any specific brand. The more easily a meme can be replicated, owned, and reshared, the greater the chances of its virality.  This meme, for example, is called the "Are you kidding me" template and has been used for hundreds of memes.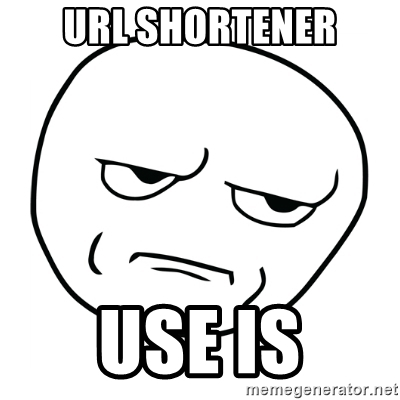 Image:MemeGenerator
Longevity:

Fourthly, identify the longevity of memes. Social media and content marketing best practices have short life spans, but memes can be ever-relatable. Memes remain in the market till the time users are not annoyed by the overuse. 

Exaggeration/ Absurdity:

Last but not least is exaggeration. Taking a problem and exaggerating it to make a reaction-based meme works well. This is because more people can relate to the problem you have mentioned. For example, when someone sends you a crazy long URL, then how some of us might feel can be interpreted by these memes. You will see most Seo Agencies and tools use these memes to explain the importance of SEO friendly URLs.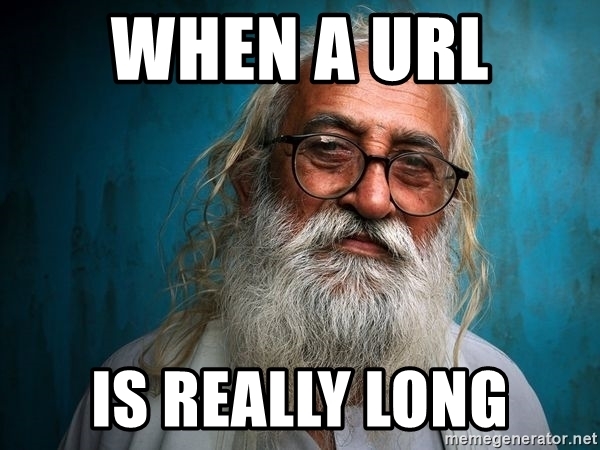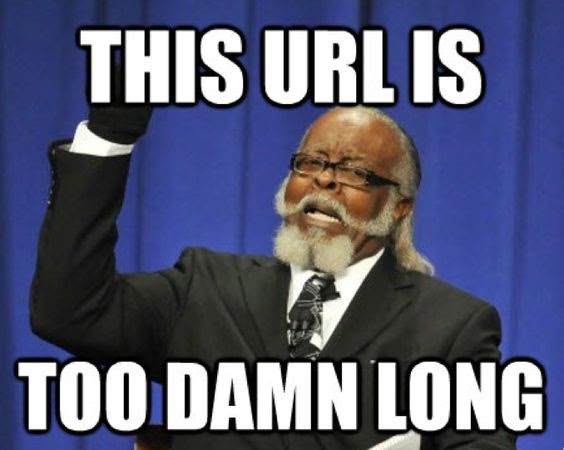 Source
What are different Meme Formats? 
Photo Memes:

Memes get famous for their concepts. That's why the visual aspect plays a significant role in making a meme more humorous. The copy of the meme is kept short, and the image adds humour. You can use tools like

ImgFlip

for photo meme templates for creating your business memes.


Look at these viral Buzz Lightyear photo meme variations.



Source:Makeameme
Meme Video:

Harlem Shake

and

Mannequin Challenge

are 2 of the most popular video memes. Just like photo memes, video memes have a concept and humour which people can share and recreate. 
GIF:

GIFs are another format of memes. These are the most shareable among all three formats. Meme trend is one of the reasons why GIF hosting websites and search engines like Imgur and Giphy get huge traffic.

Screenshots:

Screenshots of Twitter conversations, tweets, Redditt threads or messages also make great content for memes. Brands' witty approach to trends through their tweets and brand wars sometimes make great content as business memes and catch the attention of users. 

Source: @DunkinDonuts



Source: @LitCapital
How Meme Marketing is The Future for Businesses?
In a world of skippable ads and ad blockers, humour and familiar media are effective shots for professional storytellers. From digital marketers, entertainers, entrepreneurs and creative professionals, meme marketing is the low-cost, effective way of engaging the audience. 
That's the reason, according to an Instagram Report
"Over 1 million Memes are shared on the Instagram daily"
This explains how memes have revolutionized industries, like never before, through strong community building and sticking into the follower's memory.

Does this mean business memes are controlling our biases? 
To understand this, let's look at some of the Memes – which were MORE THAN MEMES! 
Berney Sanders Meme
Bernie Sanders Wearing Mittens Sitting in a Chair refers to the numerous jokes and photoshops made from pictures of Vermont Senator, Bernie Sanders, attending the Inauguration of Joe Biden in a parka and mittens. In particular, a picture of Sanders sitting bundled up in a chair became an image macro and exploitable series.
The outcome of Bernie Sander Memes: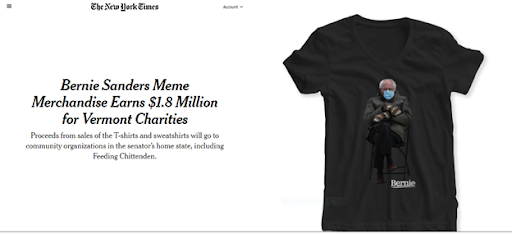 According to the New York Times, the merchandise, which includes a "Chairman Sanders" crew neck that sold for $45 on the senator's campaign store, earned $1.8 million for organizations like Meals on Wheels and Feeding Chittenden as well as groups supporting elderly Vermonters, the campaign said.
 Mr. Sanders said in a statement, "My wife and I were amazed by all the creativity shown by so many people over the last week. We're glad we can use my internet fame to help Vermonters in need." 
Doge Meme: 
Doge memes became popular in 2013. It is based on a picture of a Shiba Inu dog. The image is used to accompany the text in Comic Sans font in the foreground, highlighting the concept of an internal monologue, deliberately written in broken English.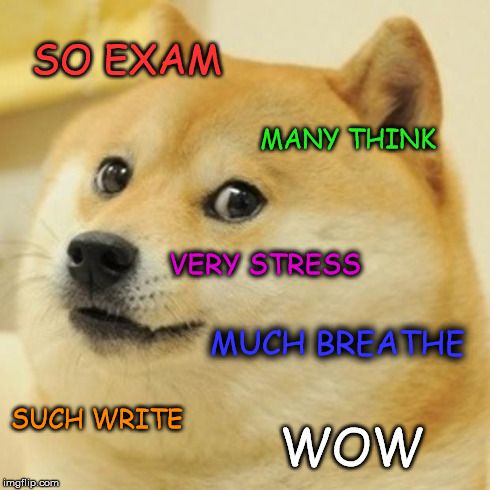 The Outcome of Doge Meme:
Dogecoin is now a digital currency. What started as a joke, is now the world's 10th largest cryptocurrency, according to CoinMarketCap.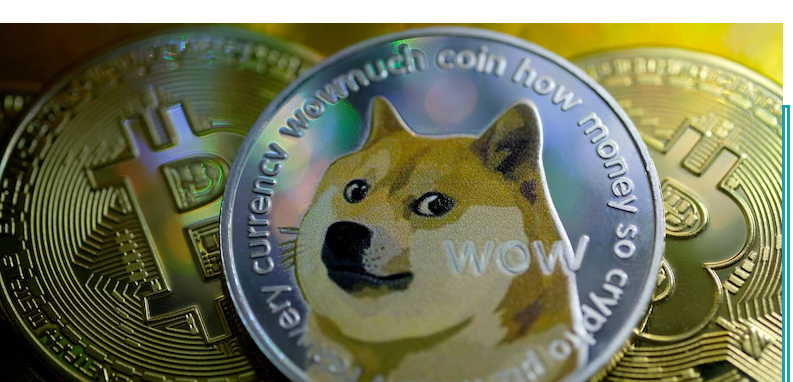 Salt-Bae Meme 
In January 2017, Nusret Gökçe became more widely known as Salt Bae. On his Twitter account, he posted a video of him "suavely" cutting meat and sprinkling salt on "Ottoman Steak", which went viral. 
The post was viewed 10 million times on Instagram, after which he was dubbed "Salt Bae" due to his peculiar way of sprinkling salt.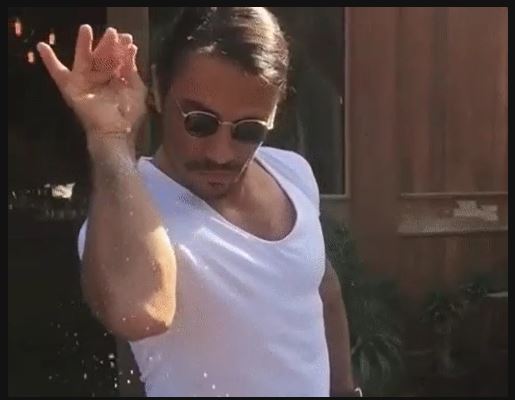 The Outcome of Salt-Bae Meme video: 
Due to the viral exposure gained from this post, Gökçe's profile has expanded enormously. As a result of this fame, he has served a wide range of celebrities and politicians from around the world. His popularity through a meme and his net worth has also helped him to expand his steak house restaurant empire. 
According to Mirror UK, he has even opened up a restaurant in London, where a golden burger will set you back £100. Also on the menu is fries for £30, £18 for water and £12 for a side of mash. Crazy, isn't it?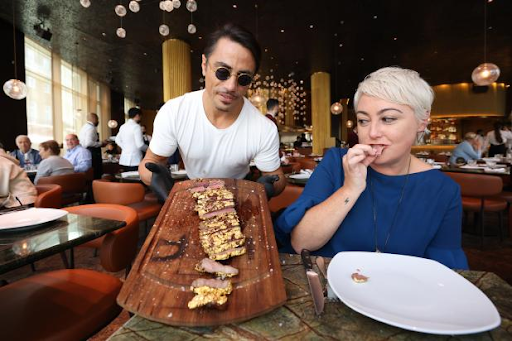 Why do you need to have meme marketing in your business content strategy?
In a world of skippable ads and ad blockers, humour and familiar media are effective shots for professional storytellers. From digital marketers, entertainers, entrepreneurs and creative professionals, meme marketing is the low-cost, effective way of engaging the audience. 
Here are some of the reasons how meme marketing would be the right addition to your strategy:
Inexpensive Content: Memes are inexpensive. Since memes are playing off the content which people have already created, you don't need to spend a lot on photographs or videos. This is also a great way to save time to produce the content. You can use existing media by adding a new caption or twist. Memes are also DIY, low-resolution content so you don't need to have pro-level design skills to design one. Perfect in content marketing for small businesses.

 

Community Building with Memes: Memes helps foster community among followers. The sense of belonging and relatability to the situation you are referring to bring everyone in on the same joke. If you can make your followers relate to your brand through humorous and laughable content of your niche.


 

Shareability through Memes: Memes incite shares. The popularity of the meme is often determined by how many times it is shared and re-shared across the internet. Hence, allowing memes to reach a wider audience and getting you brand advocacy.

 

Establishing Brand Relevance:

Since memes bank on the cultural and pop trends, they help set your brand more real, modern and human. Brand Memes on contemporary and cultural events give your brand a fresh and authentic feel. Thus, making your brand more relatable to the community you are trying to build. 
How to use meme marketing in content strategy?
1. Memes in blog posts
You can't deny the importance of images for your blog posts and your content marketing, as they make your content easier to digest for readers. Also, they've proven to improve SEO rankings. Meme templates can add the flavour of humour and visuals if used strategically.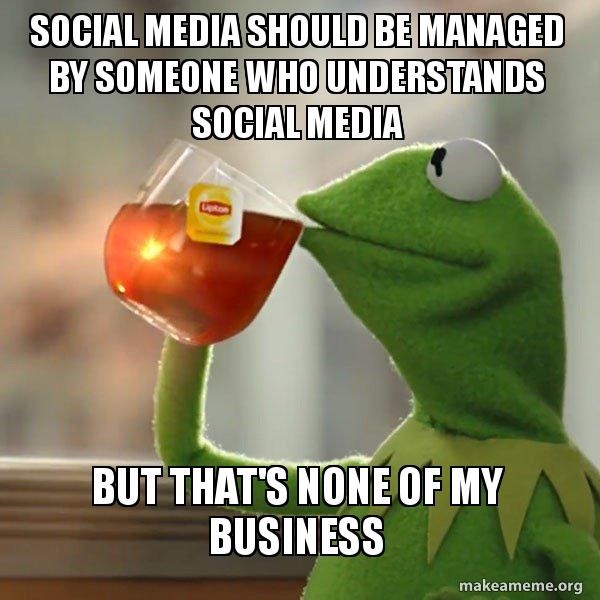 For example, Here content studio has used a meme to set the tone of the blog, which was written about the brands which have strong social media meme games. The witty tone keeps the reader hooked and entertained while he gets all the information he needs on the subject. 
2. Memes in email marketing
While emails remain the most effective digital marketing channels, it is a great place to use memes. Given that the first challenge in building an email list is to get your subscribers to actually open your email, the next step is to hold your audience's attention.
The best marketing memes can make your email more visually attractive, and as memes have a relatively smaller file size, they are great to add to your emails. 
You can use memes to promote a sale, special offer, or announce an event via your email.
For Example, the brand – Function of Beauty sells customizable skin, hair and beauty products by visually recreating their social media look and feel in emails as well as funny memes. Here's an example of this: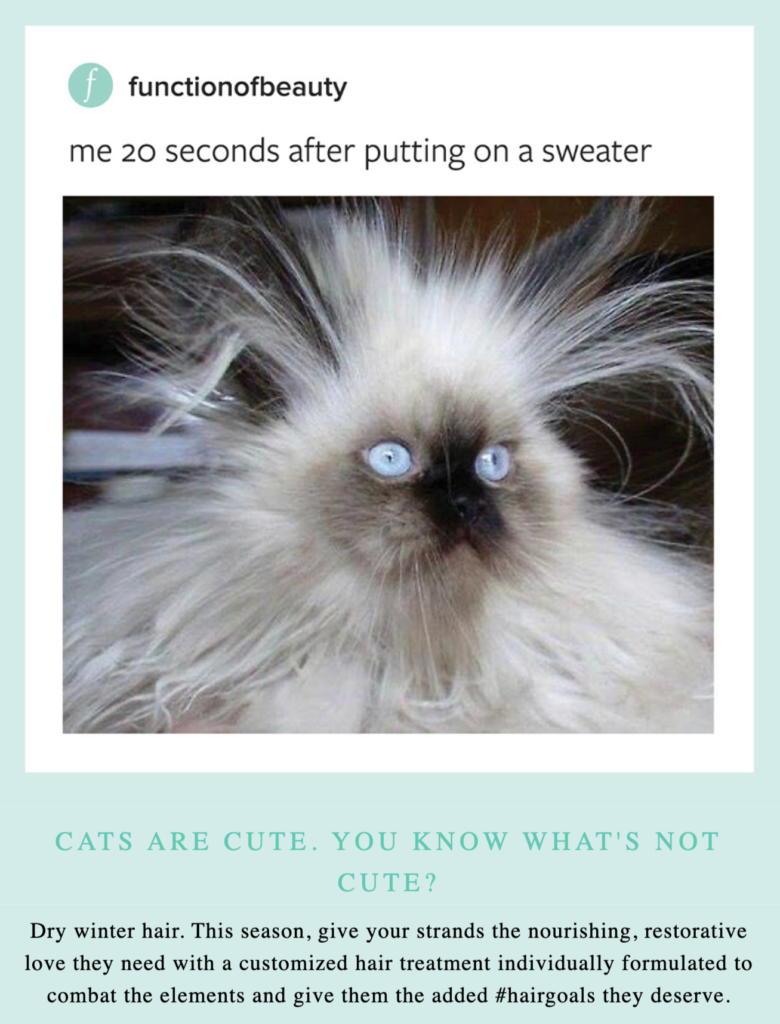 Source
In addition to this, Another way to add humorous twists to your newsletters or email marketing is by adding branded links to your products and naming them hilariously. 
3. Memes in social media marketing
Branded content could fall flat on younger audiences, and that's where online marketing memes can give your younger followers the feeling that you genuinely understand their perspective. 
Here, this meme by Chipotle is brilliant on a whole new level. This funny advertising meme is unique in many ways. Firstly, they have a meme from their product by adding some emojis. This teaches us that you don't always need to add an outside picture when you can put your own product in the spotlight creatively.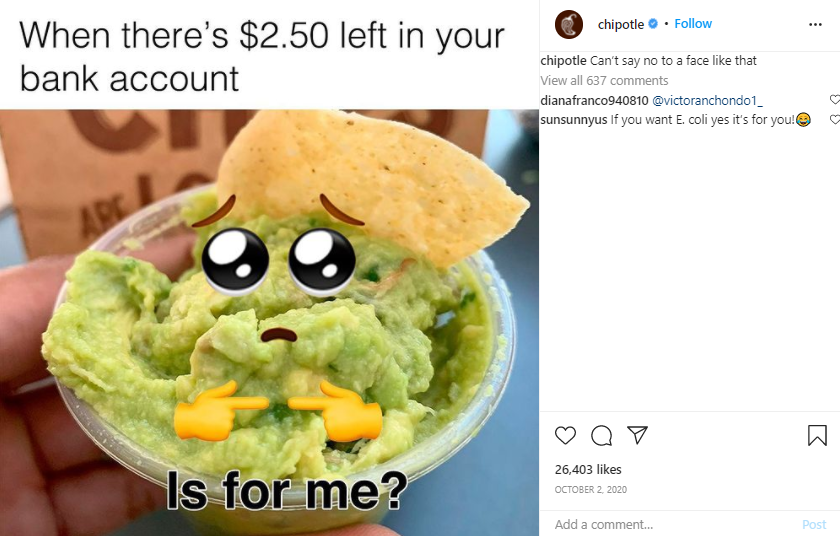 Source
Secondly, the text in the meme is on point. It gives a clear message that you can eat Chipotle even when you're broke – it is affordable. 
When you know for a fact that connecting with your audiences on social media is the best way to grow your business and following, publishing memes for social media marketing can help you foster the meaningful connections you are aiming for. 
Epic Read is another example of a brand that posts super fun memes on Facebook. But, what sets their meme marketing game apart? – Audience. Their memes are super-specific to their target audience of book readers. For example, if you are a book reader how well can you relate to a meme like this?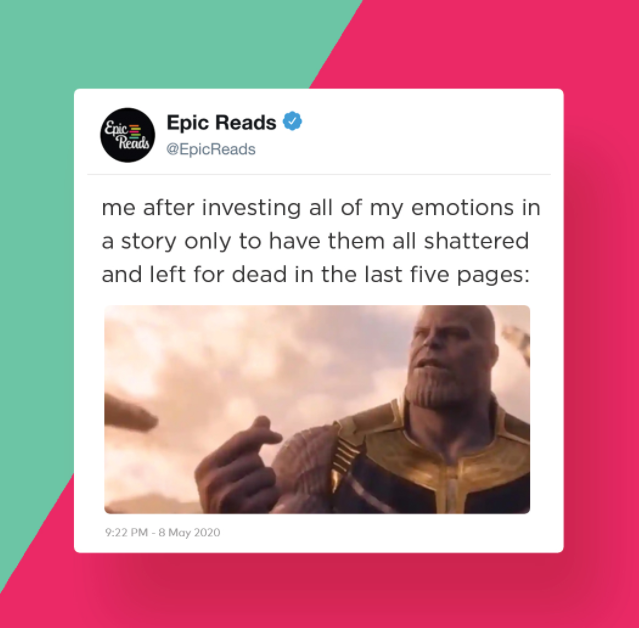 Source
Along with the relevance, they've played the branding game well. In addition to that, green and pink colours in the background are a part of Epic Read's colour palette. 
4. Pitch in Your Branding with Memes: 
While you are creating all these memes, how do you pitch and sell your products and services with the content? – The answer is to keep it subtle. 
By exaggerating the problem through memes, you can pitch your product or services through shortened links in the caption or through links in the bio in order to get the leads.
Here are some of the ways to pitch your product or services:
Through Custom Links: If you are promoting products through attaching links then you can use a custom URL shortener or short link generators to create branded links and link them with the meme post. The best thing about attaching the links https://blog.replug.io/best-url-shorteners/with your memes is that you can see how well a meme has performed for bringing in the traffic or leads with link tracking.
Through Ads: You can create digital ads using meme templates. For example, Spotify used a meme approach for its ads like this one. You can use memes from brand awareness to retargeting ads, with the right strategy in place.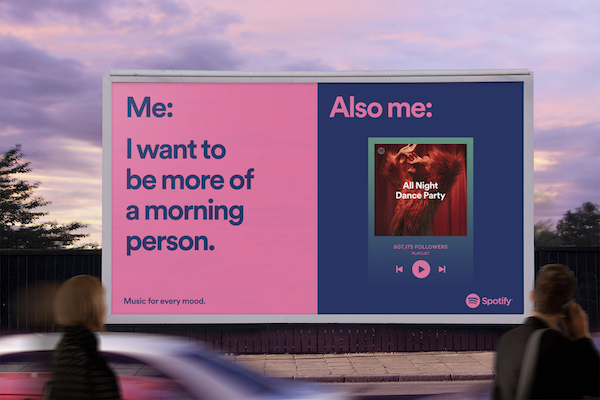 Through QR codes: You can use the meme approach for your QR code marketing. Firstly, attract people to scan QR codes. And nothing better can make people scan the QR code than a meme.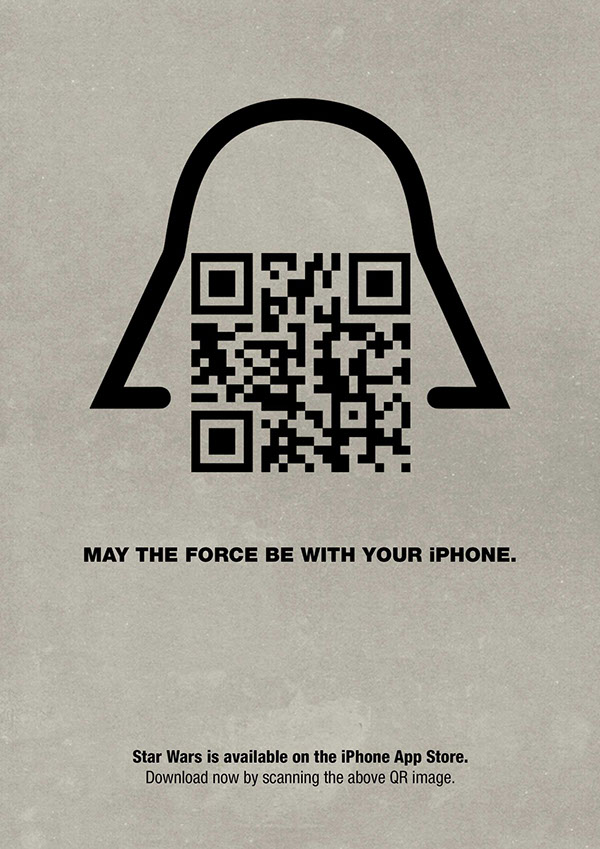 Source
Note: Make sure you maintain the right brand tone and voice and don't overdo the memes. 
Framework for Businesses to Stay Relevant with Meme Marketing on Social Media:
For social media managers new to meme marketing, here's a list of ways to incorporate memes into your social media content:
1.Trends Jacking 
Hijack trending news with a reaction post, customised meme or just by pitching in through a tweet. For example, the most popular trends of 2021 have been Olympics, EuroCup and Ronaldo vs Coke debate to name a few. In this example, Fevicol, an adhesive brand hijacked the Ronaldo Coke trend to pitch their product.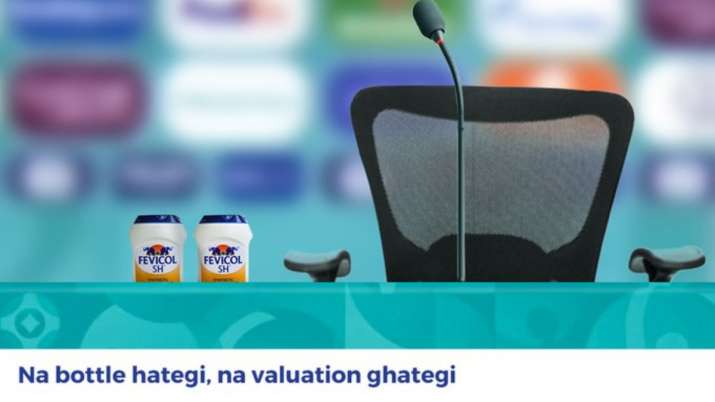 Copy Translation: It will stick the bottle to the table so strongly, that the bottle and valuation cant be moved.
Source 
Another way is to post a reaction to something in meme form, that's happening in real-time like a random holiday (Chipotle's free burrito day) or a live event like the Women's World Cup.
2. Meme-Style Challenges
Participate in meme style challenges which are now more popular than ever. Many brands jumped on Facebook #10Year challenge to stay relevant to their audience and their users loved it.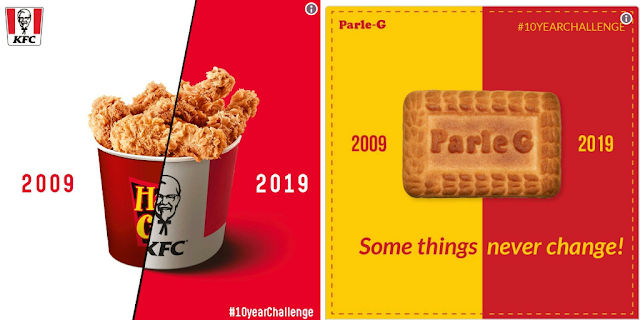 3 . Twitter Replies and Tweets
The most viral brand wars happen on Twitter. Therefore, you should utilise the platform to engage in conversations with brands, competitors and users. Trends jacking through brand-related memes also picks up fast on Twitter as compared to other platforms.
However, make sure to include the Twitter handles when sharing the screenshots of the engaged accounts and give credit to the original creator.

4. Repost User-Generated Memes: 
Memers love when their content gets reposted and reshared. This is the essence of a meme – to be shared. That's why marketers should reshare the user-generated memes relevant to their brand by giving proper credits.
 The Do's and Don'ts of Meme Marketing
Although the timing is pretty darn important, in addition to it, other crucial factors can make or break your content marketing strategy.
That is why, by learning the basics and putting effort into meme creation and promotion, you'll increase its overall value while avoiding the critical mistakes made by brands. 
Do: Know Your Audience
Understanding what makes your audience laugh or why they share helps you design relevant memes that add real value to your marketing campaign. The key is to generate emotional investment immediately. That's pretty hard to do if you don't know enough about your audience.  Therefore, go beyond the demographics and learn about their behaviour. 
Which platforms do they have the most social media engagement?

How many times does your audience share posts or enter your drawings?

What other brands do they follow?

How do they spend their free time? 

What TV shows, books, or music interests them?

 
Do: Understand a Meme's Lifecycle 
There's only so many times your brand can share the same meme on its social channels. But, if your meme fails to attract your audience's attention and garner enough shares, then it's not a big help to your content marketing goals. The thing is that many social media memes directly relate to the moment. For example, those popular Bird Box memes are mostly a thing of the past, and the cat memes are getting to a saturation point as well.
Therefore, an excellent way to gauge the popularity of a meme is to use Google Trends and deliver your meme before the cycle peak.
In addition to this, another way to use the branded meme is in your Facebook Ads or retargeting Google as long as it's timely. 
Do: Replicate Successful Memes and/or Create Originals
Meme jacking is the art of replicating popular memes. This works well when you choose content that resonates strongly with your audience and is easily recognizable. Several big brands with their business memes have done tremendously well. As long as the meme fits with your audience and suits your brand image, then jump on it.
You can also design original business memes for huge brand visibility and brand awareness. For this, you will find dozens of free meme creators online. Plus, You can also use popular image programs, like Canva, for your meme creation process. But, reinventing the meme wheel can be challenging. You need that perfect mix of trendiness, design, and copy.
In addition to this, a good way to introduce original business memes to your content marketing strategy is by A/B testing, then sharing your top.  After that, you can share your best performing meme with the masses.
Don't: Meme Just For Vanity Numbers
Social media memes might take a few minutes or a few days to create. But you'll probably need more time and effort for social media copy and hashtags. All of this equals money and time just like other types of content. So don't make memes without knowing what value they'll bring to the table.
Instead of looking at overall page views or likes on social channels, consider tracking your:
Click-through-rate from various social channels

Time spent on your website or product pages

Percentage of your audience that engages with your post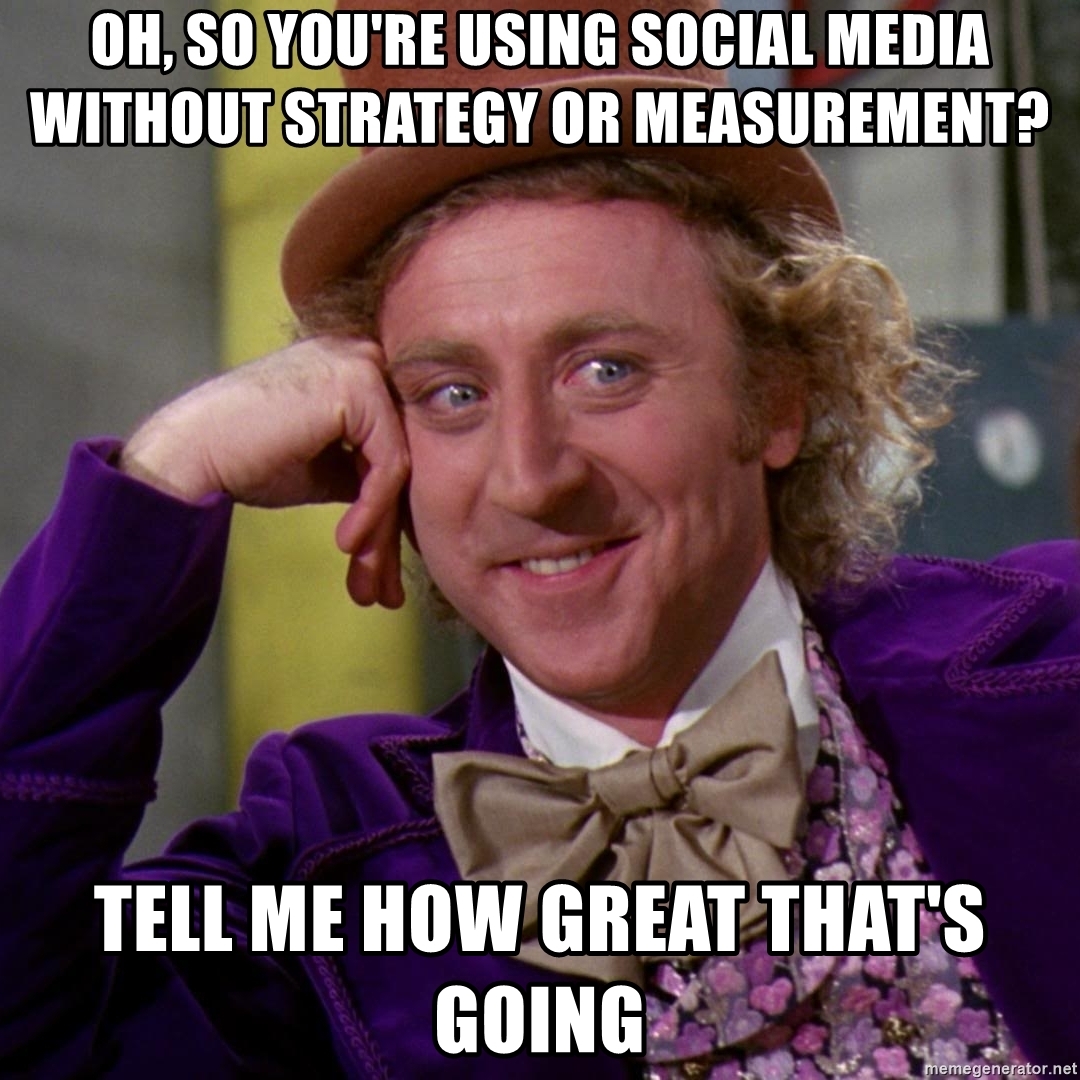 Don't: Copy & Paste Without Adding to the Meme
Sharing the exact same meme already out there is just a retweet or a share. Put your spin on a current trend by adding a copy that mimics your target audience. Apparently, you can find cat memes for audiences in Cleveland, with a Cajun theme, or even for fans of the Real Housewives. 
Top Brands Which Got the Meme Marketing Right
Here are the highlights of brands that are making waves in the meme marketing industry. 
Bud Light:
In August 2020, Bud Light Seltzers announced the vacancy of "Chief Meme Officer". The job description stated "We know a hard seltzer is only as good as its memes and, unfortunately, our memes are trash," the job description on Bud Light's website reads.
Meme Marketing is Bud Light Seltzer's marketing approach to stand out in the crowded market.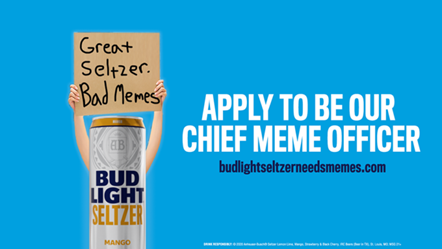 Source: AdWeek
Elise Dickinson, Crafts and specialities marketing director at AB InBev says now is the right time to tap into the hard seltzer category due to a rapidly changing drinking audience, in an interview with Adweek. 
She believes Bud Light's strategy in the US, where it has taken a more light and comedic approach to its marketing, will also resonate in the UK. Hence, the brand was certainly not "shooting in the dark" with the new venture of social media memes.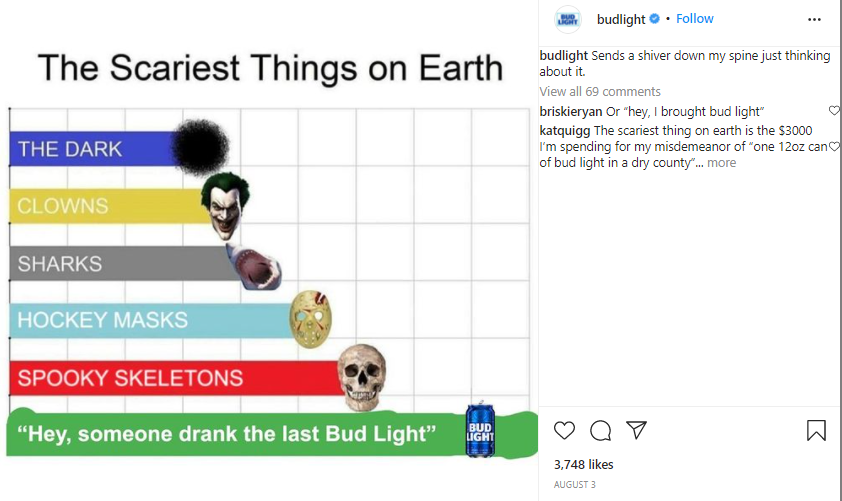 Source: @BudLight
"As a global company, we're really fortunate to have amazing insights from other markets including the US. From those insights we know what consumers are looking for when it comes to hard seltzer. We know that young people really have a desire to lead a balanced lifestyle but without sacrificing fun and that seltzers have really tapped into those needs," says Dickson.
Bud Light's "fun brand personality" helped them stand out in the increasingly crowded market through business memes. 
 Denny's
The brand's social strategy relies on staying as culturally relevant as the (often young) people who gather at Denny's; they remain on the cutting edge of digital conversations.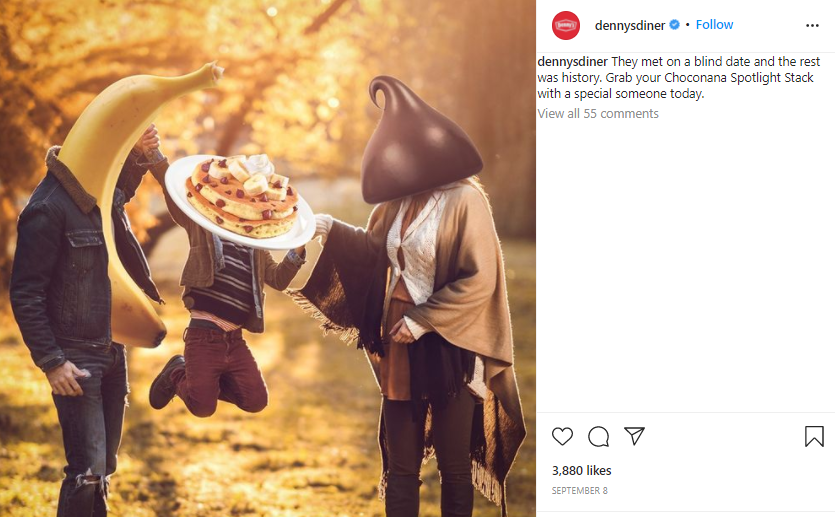 Source: Instagram @DennyDiner
Denny's CMO John Dillon tells Adweek that the brand-agency partnership helps create the different types of funny, topical and occasionally odd conversations and business memes. 
"If you look at the content across all of our social media platforms, you'll see that the strategy is to serve as an online extension of what you would expect to experience in our restaurants: a welcoming, comfortable place where family, friends and complete strangers can all come together and have fun conversations," Dillon says.
Old Spice
Back in 2010, Old Spice dropped one of the most effective marketing campaigns in recent history. Not only was the advert impressive from a video production perspective (a one-take wonder), it was also an early adopter of random humour in adverts.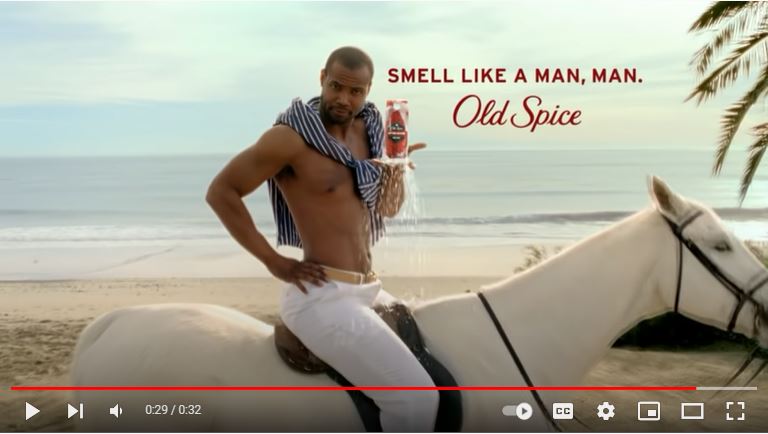 We can learn a lot from the Old Spice Guy, not least of which is how to effectively harness the power of social media to increase your reach through engaging content. The adverts were funny enough that people wanted to share them with others.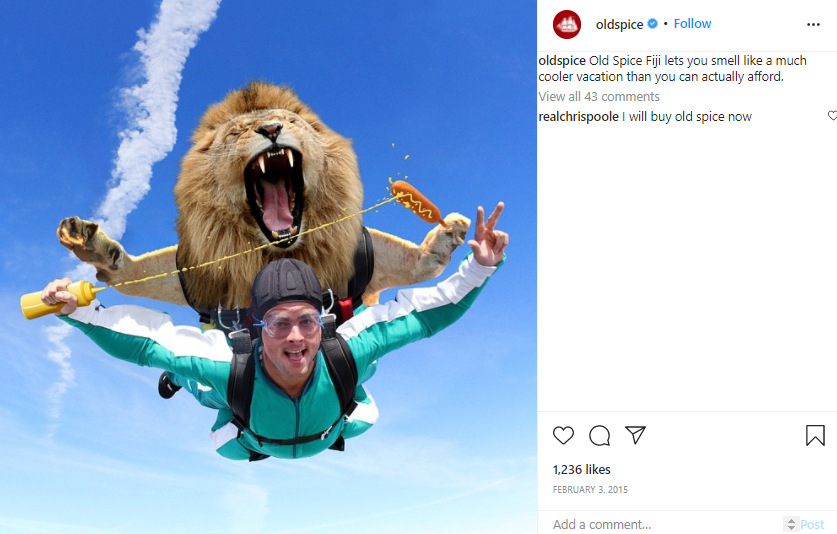 Source: Instagram @OldSpice
Coffee Meets Bagel
Coffee Meets Bagel's social media approach is the blend of everything you need in a relationship – tips on maintaining a healthy relationship while tripping over memes.
Short-form videos with memes make their content relatable, adds value and thus increase shareability. Their approach with business memes is to make content more relatable while taking space in their audience's memories with branding.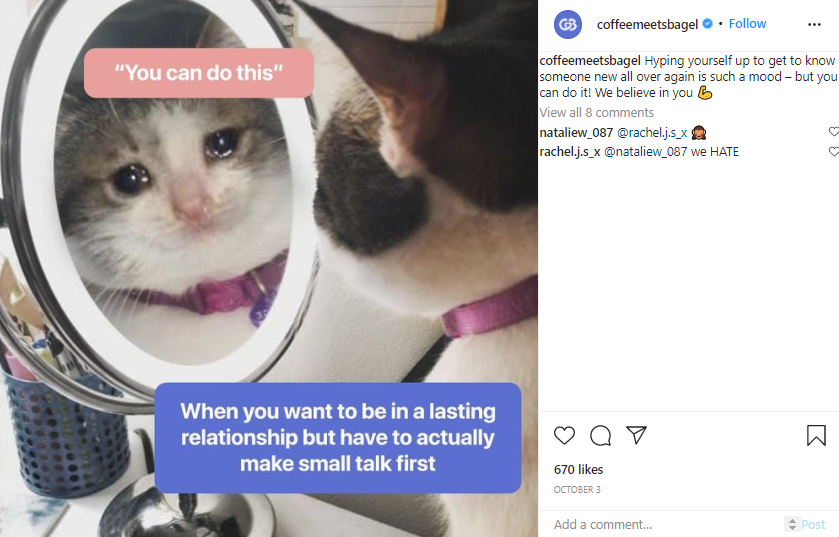 Source: @CoffeeMeetsBagel
Netflix
When the Netflix audience isn't obsessing over streaming, it turns it's focus on something completely unrelated yet related – social media memes. Netflix has been leveraging meme marketing to their advantage.
Here are a few examples from their social media accounts: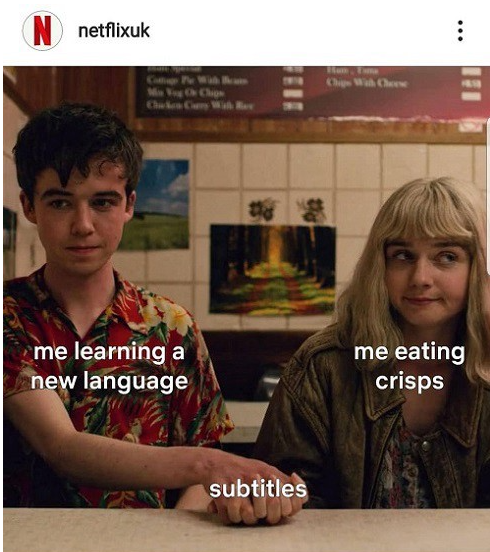 Source: @NetflixUk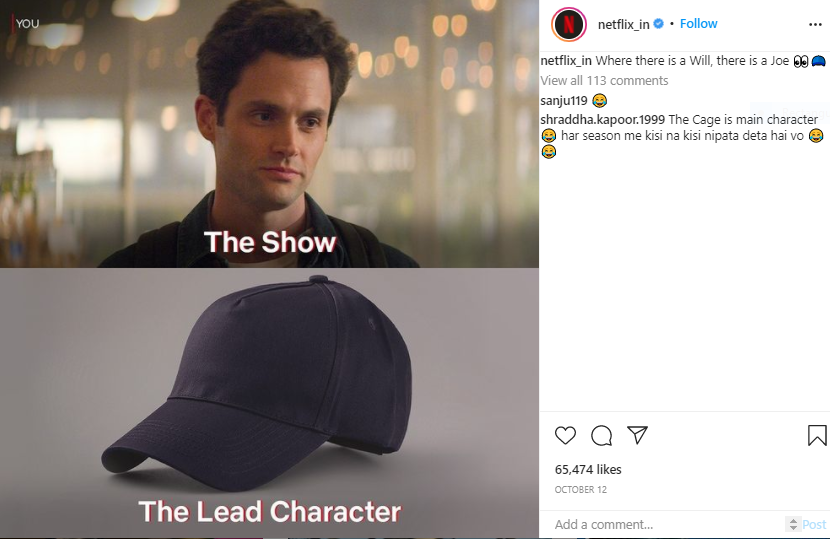 Source: @Netflix_in
There are a lot of business memes and jokes created on and around Netflix — which are embraced by the brand. Netflix also keeps its shows and movies at the forefront of pop culture by using meme-able, self-aware social media memes to keep us watching more.
Yappy
Yappy is a pet store brand. For their social media marketing strategy, they poke fun at their core audience. Their audience is primarily animal lover who has a constant desire to adopt pets.
They are the perfect example of knowing and most importantly, understanding your user persona well. Which will help you create business memes that will really resonate with your audience, therefore leading to higher engagement rates.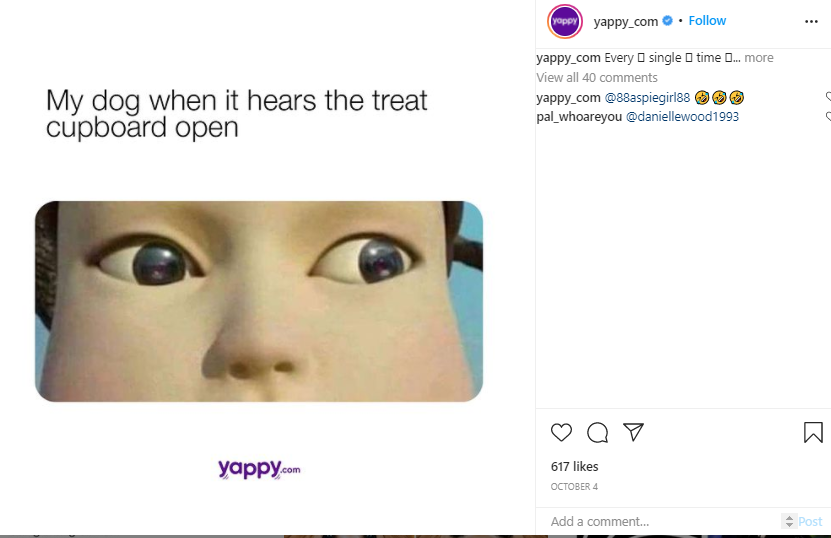 Source: Instagram Yappy
Doritos
Doritos use original social media memes for their accounts. They also use memes to tap into the nostalgia for the 80s and 90s, trends jacking and campaigns to stay relevant to millennials and Gen Z equally. Their business memes strategy has made them relevant to a wide range of audiences.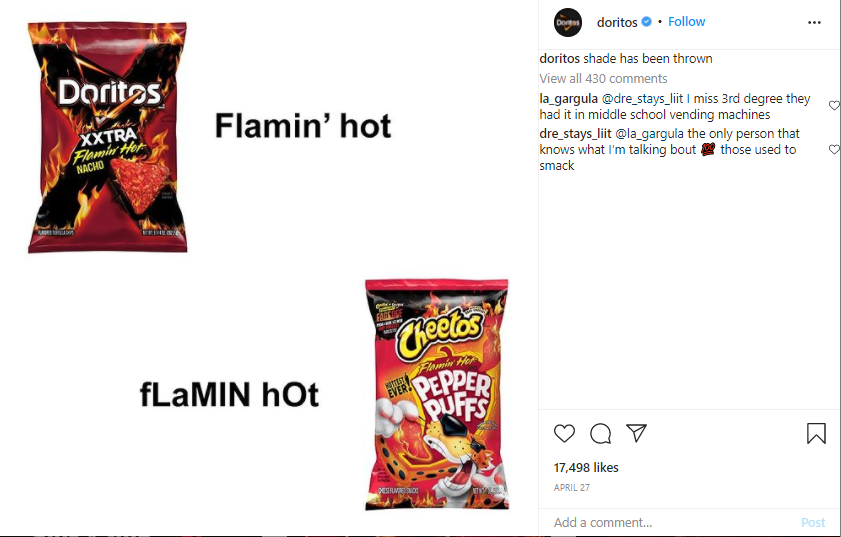 Source: Instagram @Doritos
Moon Pie
In late 2017, MoonPie-a hundred-year-old company that sells marshmallow snack cakes-emerged as an unexpectedly compelling brand voice thanks to its hilarious and quirky Twitter account. MoonPie's tweets reflect the sort of absurdist humour that's the bread and butter of the meme diet consumed by today's teens and twentysomethings.

Source: Twitter @MoonPie
After that, the company reported a 17 percent uptick in sales at the end of 2017, apparently thanks to its Twitter account. "This is a brand that's had no new product innovation, no significant distribution increase, and no discounting going on. Above all, there's no TV advertising," said Dooley Tombras, executive vice president of the agency in charge of MoonPie's Twitter.
Spark Notes
SparkNotes is a company that provides study guides for literature, poetry, and films.
With its meme strategy for social media, it is proving that classic literature doesn't have to be a thing of the past. Therefore, it is relating classic literature to modern-day TV shows, movies, and stand-up sets. Classics, Greek tragedies, poems—nothing is spared by SparkNotes' social team.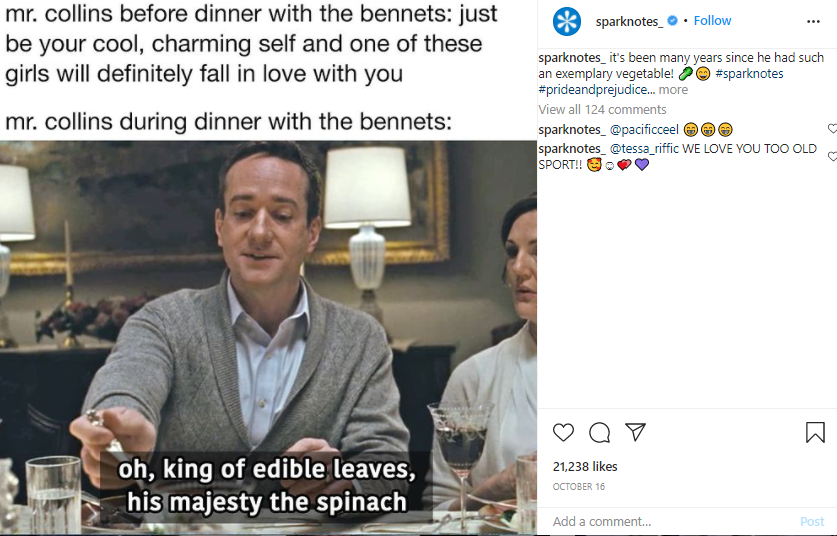 Source: Instagram @SparkNotes
The use of scenes from classic films and TV shows to create social media memes and give a funny twist to the people's favourite characters is helping them win their audience.  
10.  Zomato
The target customers for Zomato usually range between 18-35 years. Therefore, it is imperative for the brand to work hard on its social media marketing. Zomato certainly puts in the extra effort for creating unique social media posts. With a combination of business memes with relatable food memes, they have a very smart strategy in place.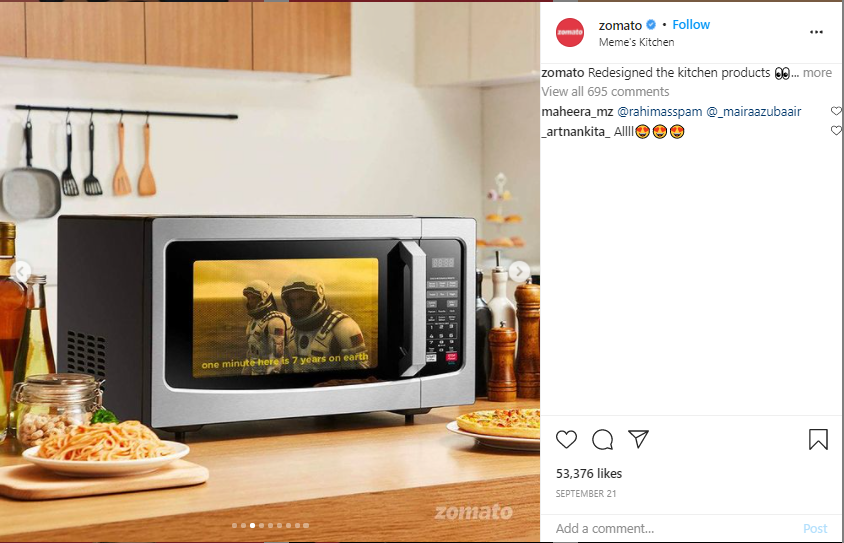 Source: Instagram @zomato
The brand has wielded the social media meme marketing strategy successfully to its benefit. Which not only amuses the audience but also drives them to order food at the same time.
Free Social Media Memes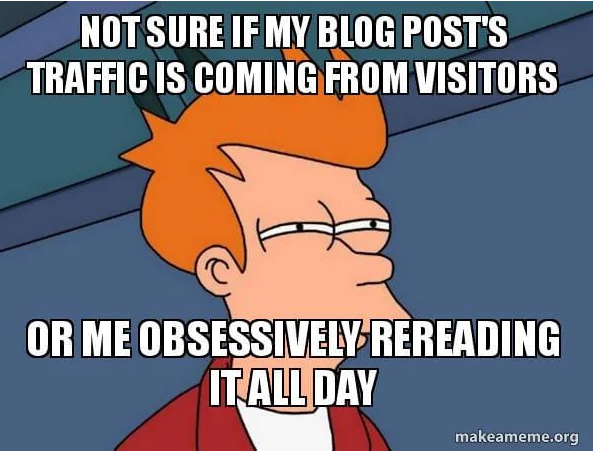 Source
A meme on CTA's for Branding.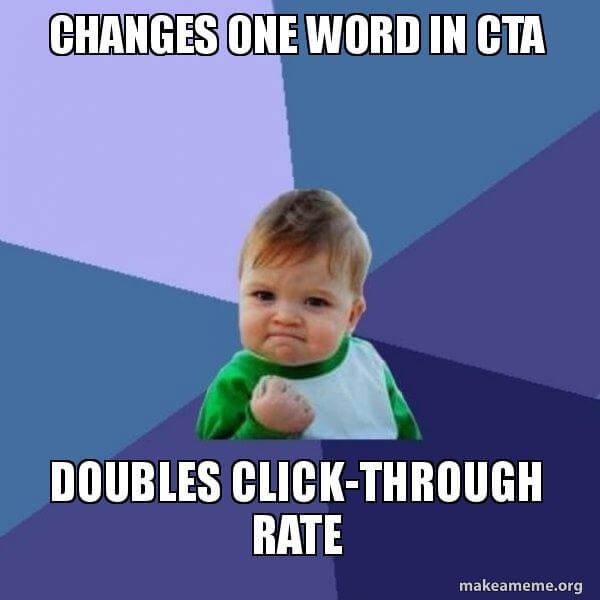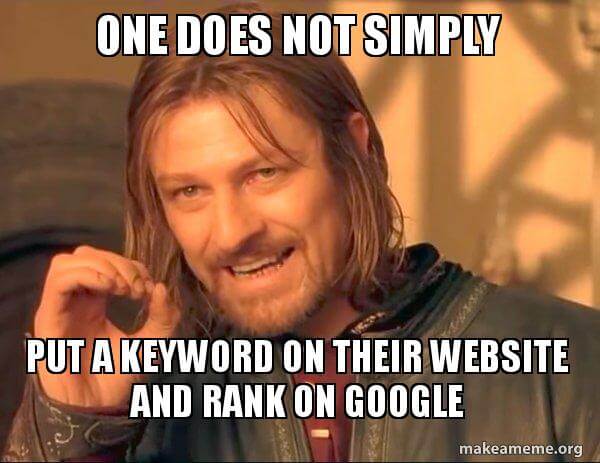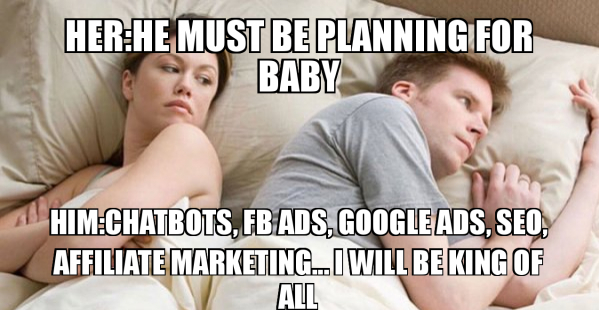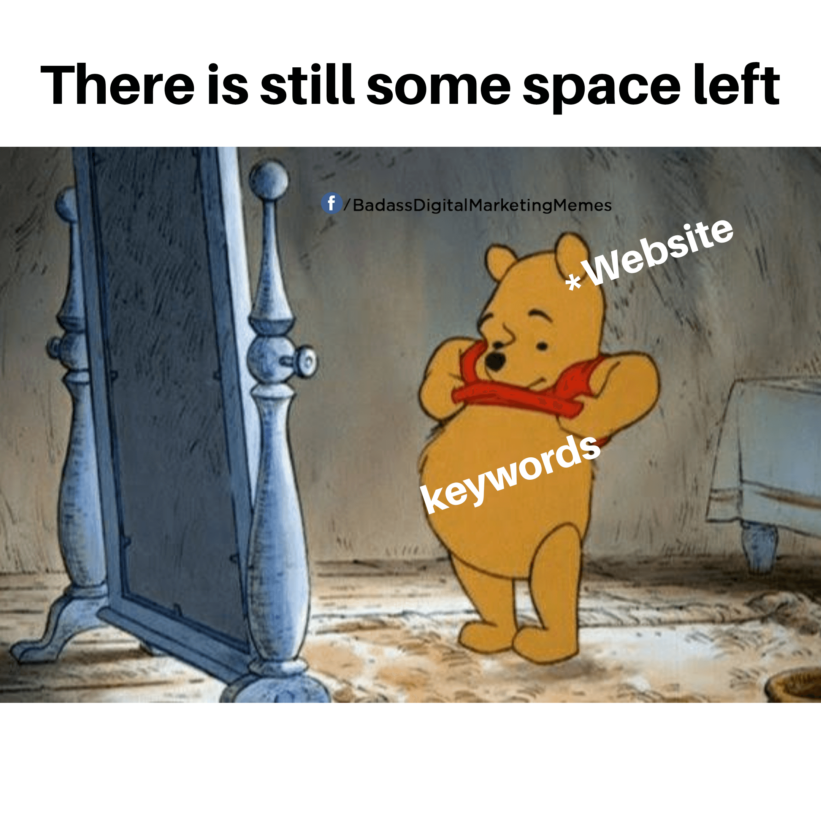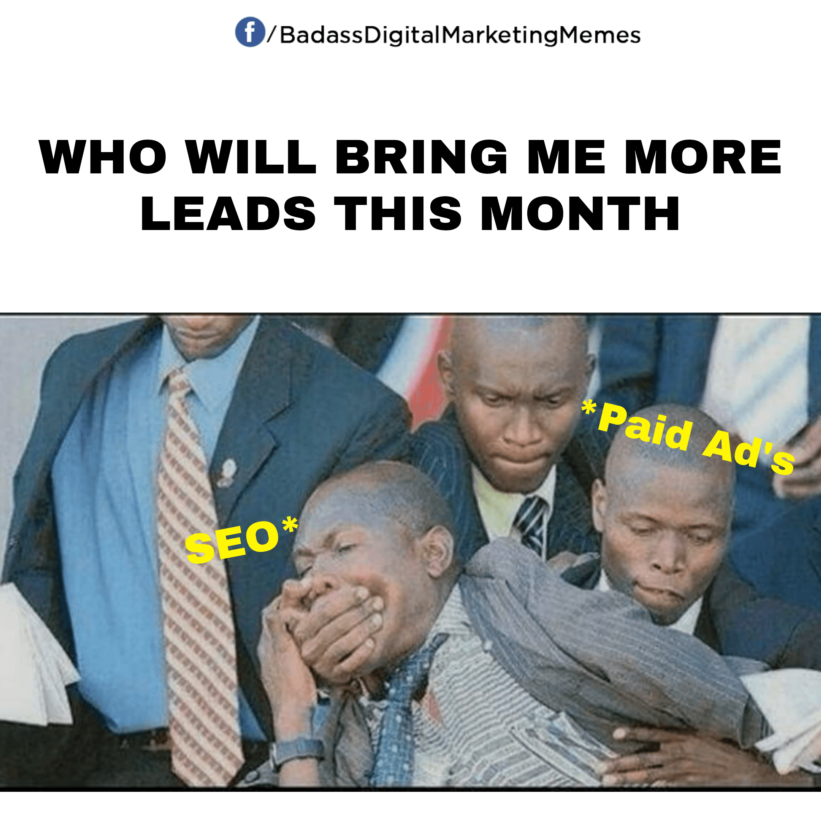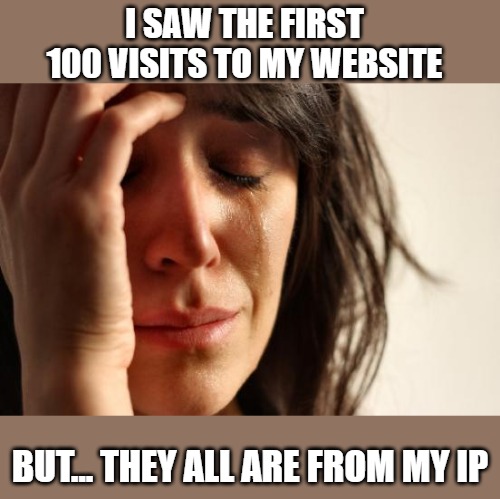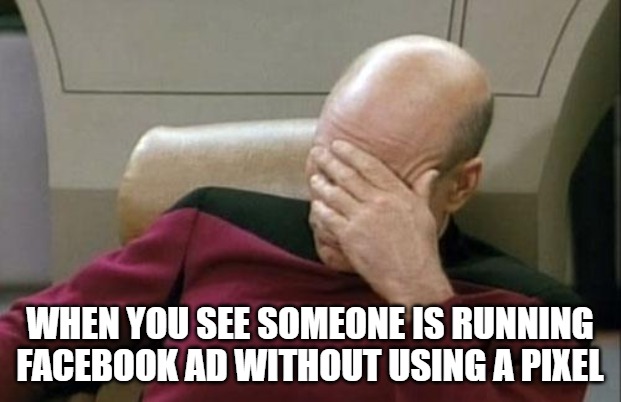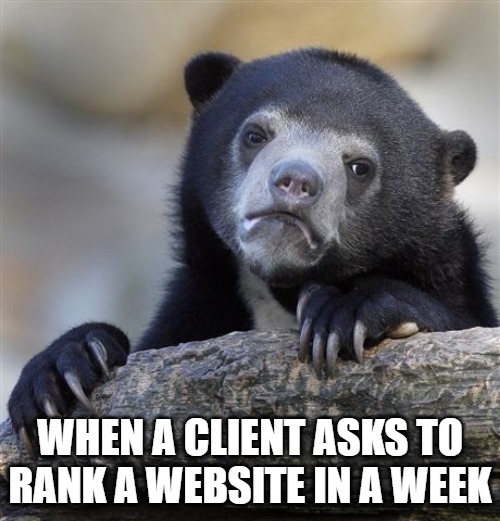 Image credits: makememe
Free Business Memes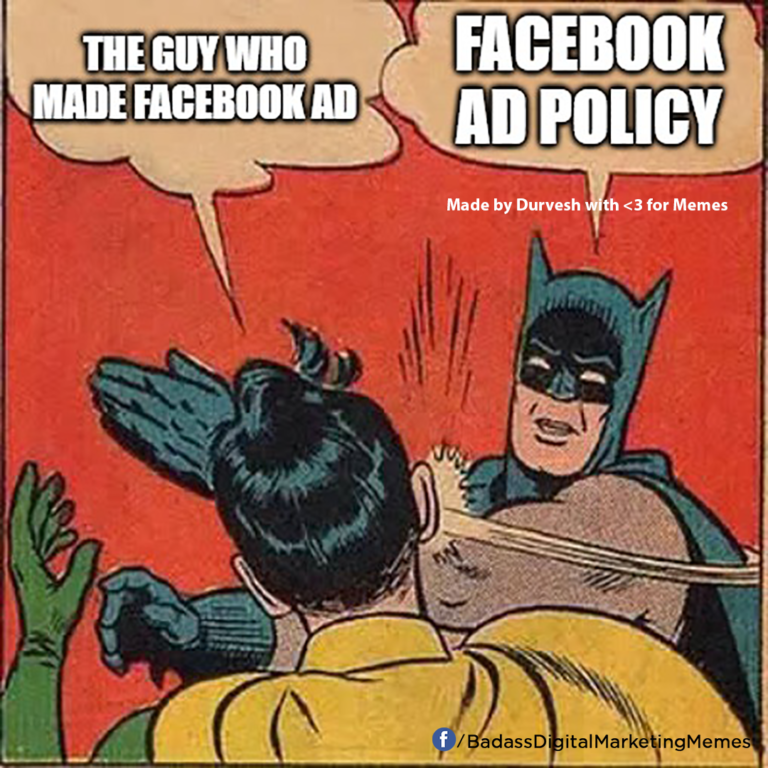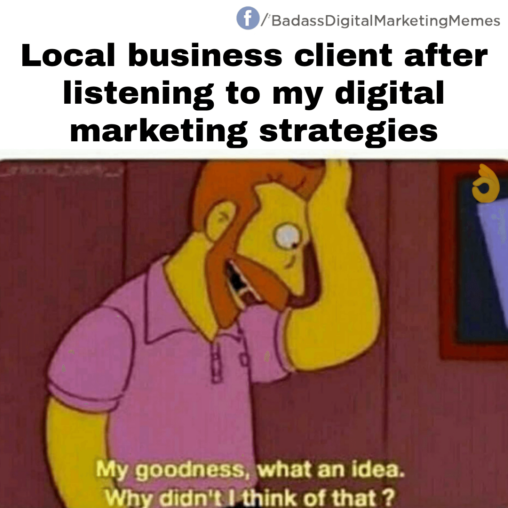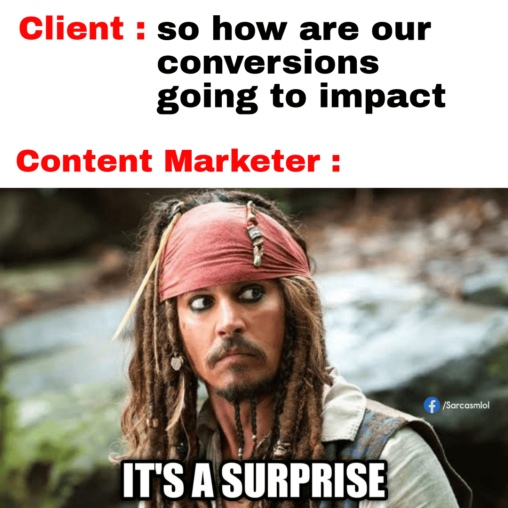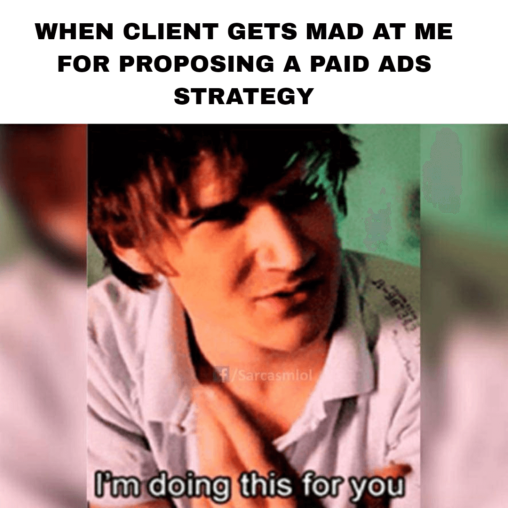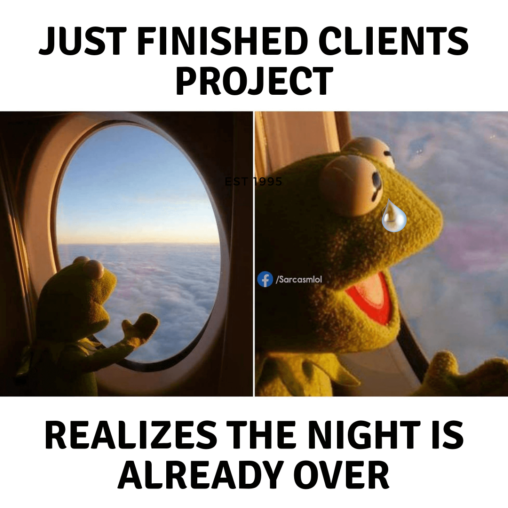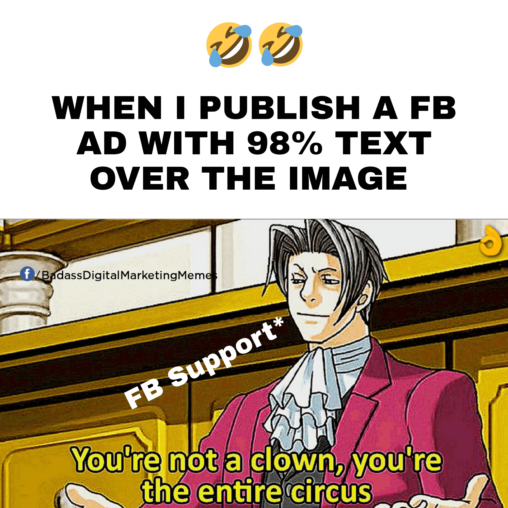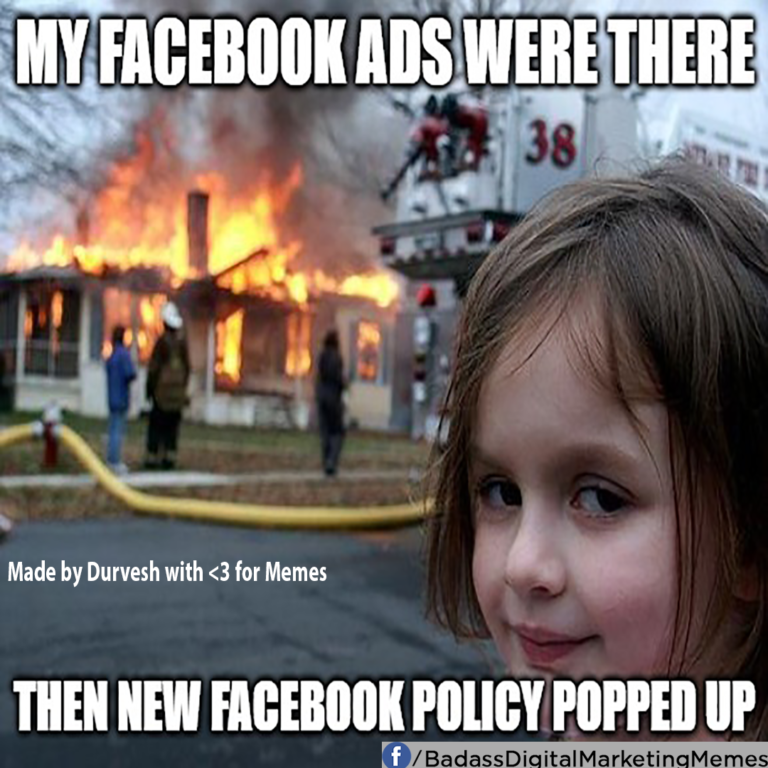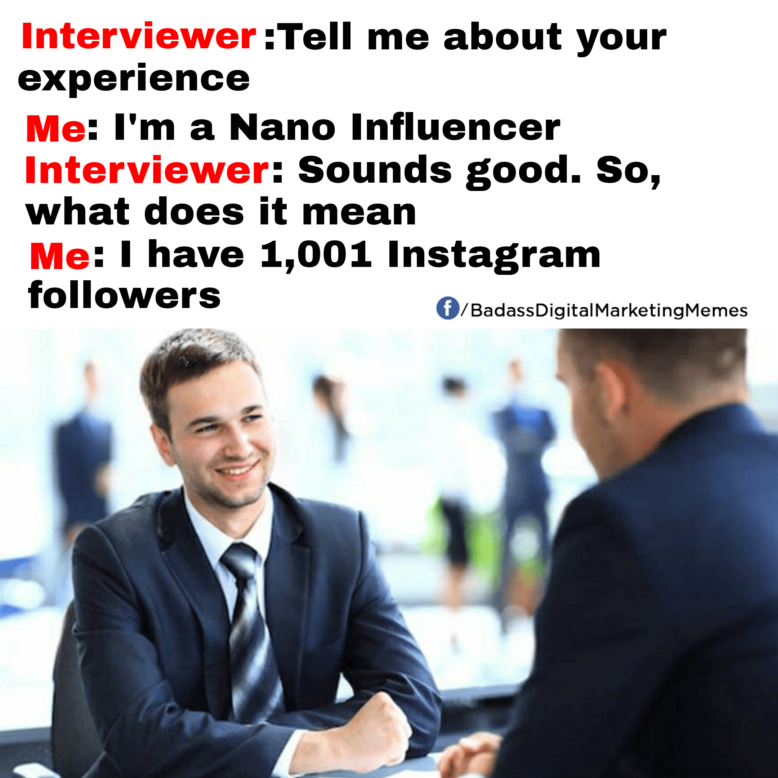 Source
Now, will you use social media memes in your marketing strategy?
Got the first of your business memes? 
We can't wait to see you nailing your business memes marketing strategy with these tips and examples. Tag us in your memes using @replugio. We are itching to laugh more!
Wasiq Naeem
Wasiq Naeem is a content and digital marketing veteran who is passionate about his writing. Extensive research and producing high-quality content is just another day at the office for him.