"Reaching the inbox is not your goal___ engaging people is."
For Marketers, Email is an influential part of their business success. With the Advancement in Technology, Email Marketing has become essential for the business and its growth. It's the most cost-effective and convenient way to convey the message to the audience and keep them updated. 
Matt Blumberg, the CEO and Chairman of Return Path says that we need to be laser-focused while creating content. Try to find ways to keep the audience engaged with your product or brand by targeting the right audience.
Replug has introduced third-party integrations with some of the finest Email Service Providers to help you procure the leads/subscribers for your business.
Without further ado, let's have a look at our newest integrations.
FreshMail:
FreshMail comes with a profound design where you can create appealing Newsletters without having a technical background. You can design brochures that give an image of the product or brand to the audience's mind. It creates ease for the people to create a design for their product using the Freshmail template. It facilities you to gather more leads by using glorifying programs and e-commerce courses.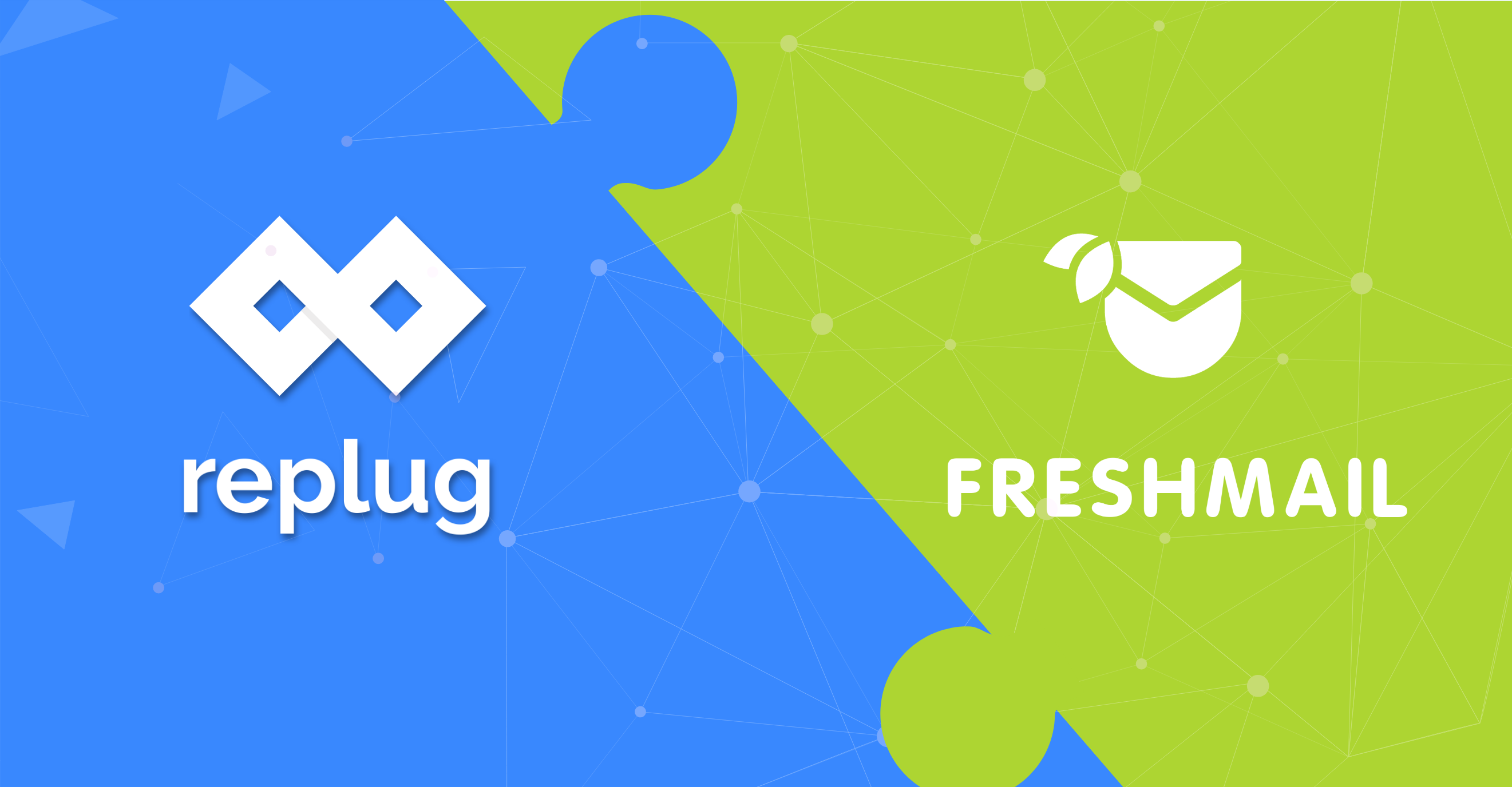 Connect Replug and FreshMail:
Now, you can proficiently handle the FreshMail account using Replug, under a minute.
Once you are successfully logged into Replug then go to Settings and Click on Integrations from the drop-down menu. You will see a list of integrations. Find Freshmail and click on Connect to integrate with it.
Pop up follow:
To get into the FreshMail account. You need to follow a pop-up that requires the Name, API key, and API Secret key. To access the API key. Login to the FreshMail account.
Hover over to  User icon > Settings > Plugins and API on the left side of the dashboard. Click on the Integration located under the Plugins and API.
Moving forward, input API key and API Secret into the field of the pop-up and Connect your FreshMail account with the Replug.
MailChimp:
MailChimp is an online email marketing platform where you can create a unique campaign for representing your brand in the market and automate your work. It allows you to target the right audience with the right message at the right time. You can email your client, customers, codify the activities, time, and staff with Replug.
Before starting the process of connecting your Replug account to MailChimp. You must log in to your Replug account.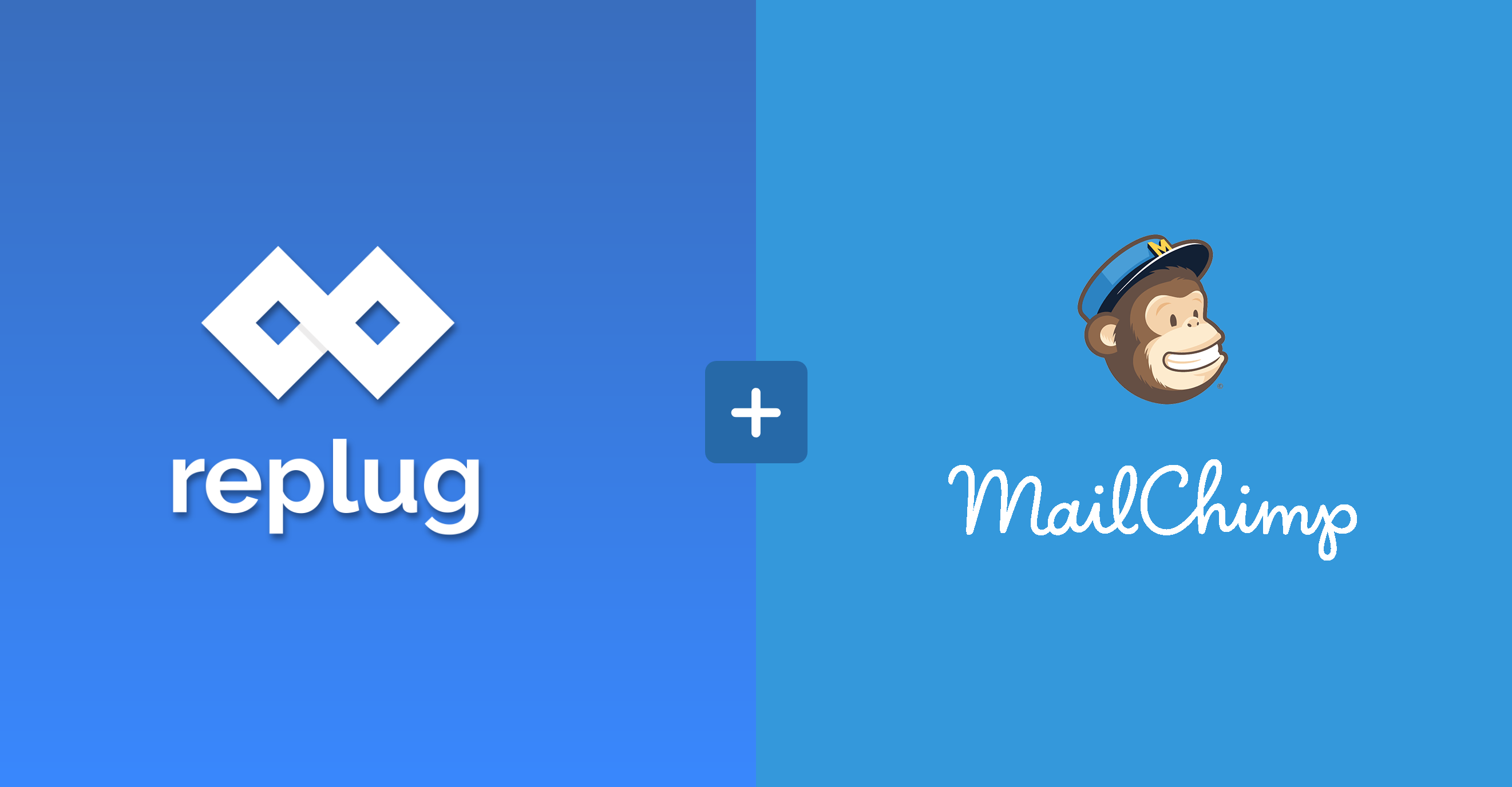 Integrate your Replug account to MailChimp.
Going ahead, Go to the Setting on the top right side of the corner. Click into Integration and the following list of integration will appear on your screen. Click on the Connect button in front of MailChimp.
Input Credentials:
In the next step, you need to input credentials that contain Username and Password for future processing. If you don't have an account of Mailerlite then you can Sign up and add your credentials into the field.
After adding, you'll be asked to select the list which you need to connect with Replug.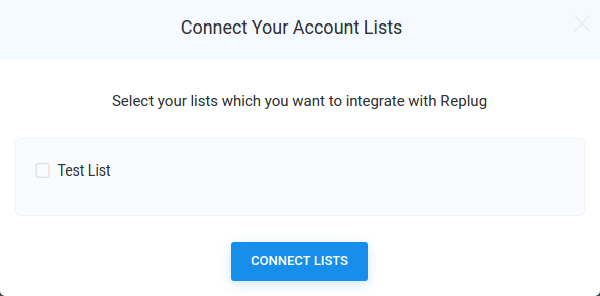 MailerLite:
MailerLite is another superb social marketing platform for small businesses, where you can not only build up the content using images and videos but also add a countdown timer that dynamically shows the time remaining until you launch a product. It's more user-friendly, you can edit your content, manager subscribers, and monitor the campaign reports with statistics.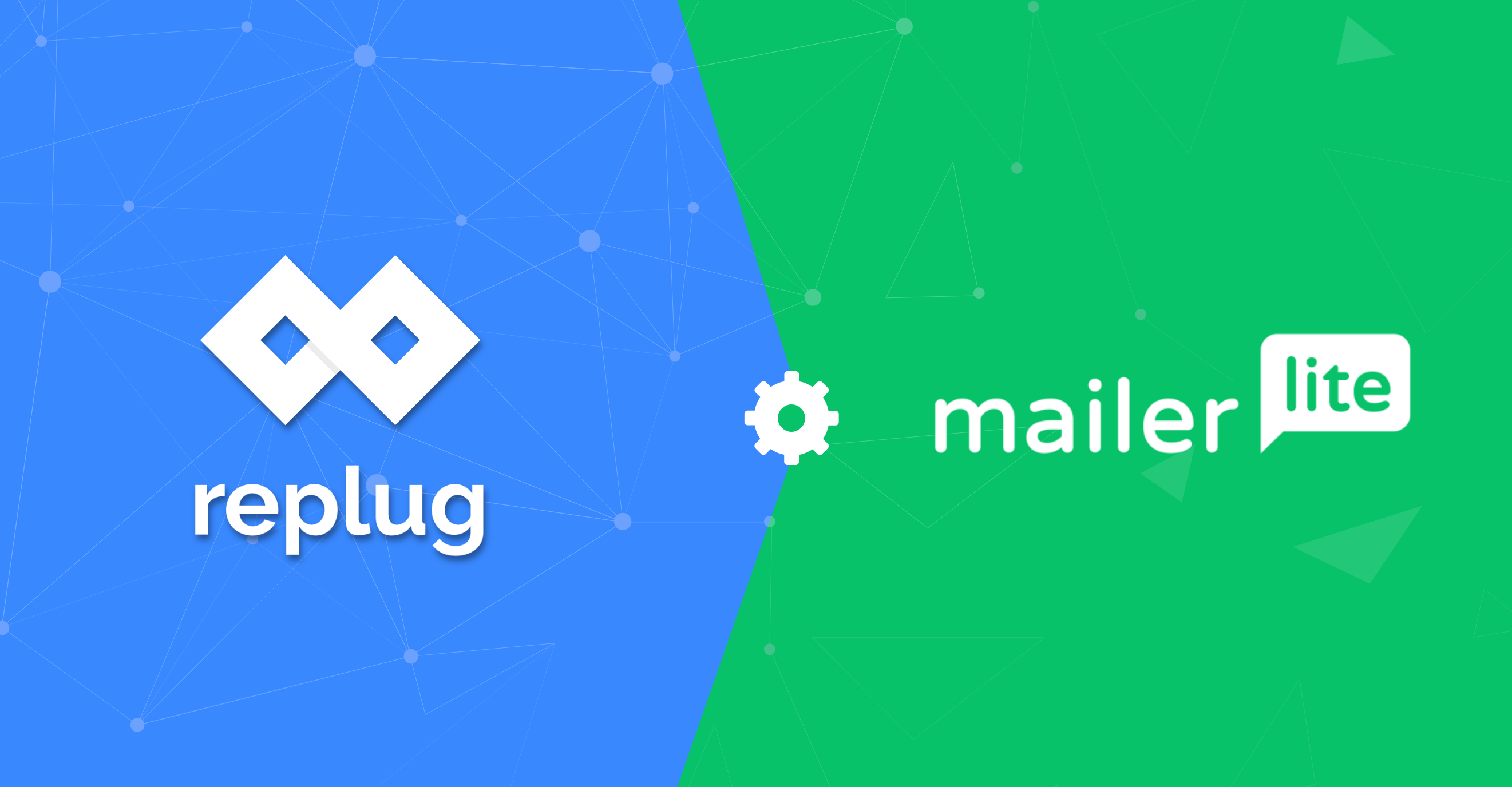 To access the Connection with the MailerLite, you must need an API key. For this purpose.
Connect to MailerLite:
Go to Settings, Hover over to Integration from the pull-down menu. You can see the API key in front of your screen, now you can copy it.
After getting this, you need to connect with the Replug account. Go to Settings just like we did in the above integrations.
Locate Replug:
Settings > Integration > MailLite > Connect
Then, you'll be asked to put your MailerLite Account Name and API Key. Paste API key here which you had copied.
Add API Key:
Sadia Umer
Sadia Umer works on putting together high-quality content for Replug customers to read. When she isn't writing, she can be found reading and trying random life experiments.