Like Instagram and Twitter, you can add a link in TikTok bio. Putting a link in bio allows you to route traffic (online users) to any destination URL. Doing this, you allow users to access more information about you using a single link. For example, you can create a custom landing page and add multiple CTAs on that webpage, leading users to your other social media accounts. 
How to Add a Link to TikTok Bio?
It's a simple process. Just log in from your TikTok business account and navigate your way to edit your profile. Under your bio, you can add your website link.
Step 1: Enter your TikTok Username/Email and password credentials, then log in to your TikTok ID.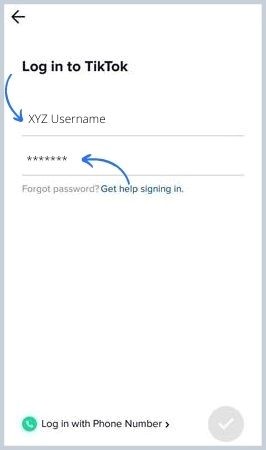 Step 2: Navigate to the TikTok profile icon in the bottom corner of your TikTok homepage and tap on it. 

Step 3: Navigate to TikTok's "Edit Profile" section and tap on it.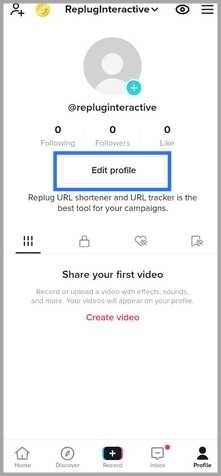 Step 4: Scroll down and tap on "Add your website." Then add your bio link.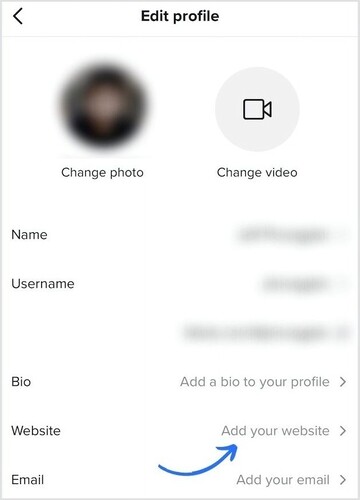 Why Can't I Put a Link in My TikTok Bio?
Only mobile users with business accounts can add a TikTok Link to their bio. Therefore, you need to switch from a personal account to a business account and use a mobile app rather than TikTok on a PC. 
You can follow the given steps to switch accounts. 
Step 1: Navigate to the "settings and privacy" section.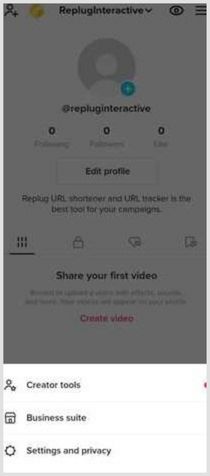 Step 2: Tap on "Manage Accounts"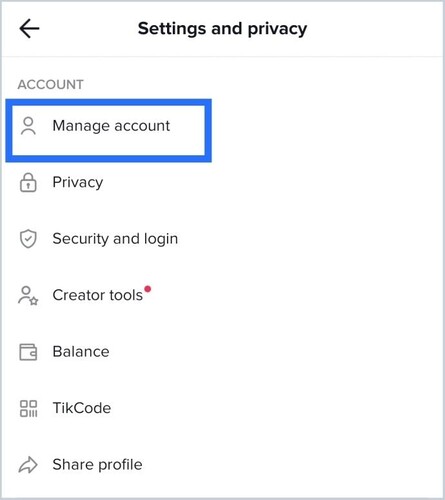 Step 3: Tap "Switch to Business Accounts"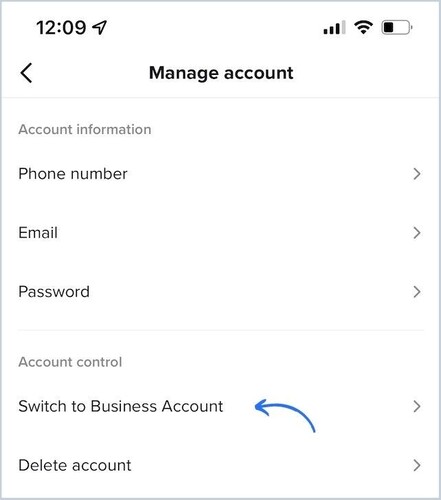 Step 4: Tap "Next"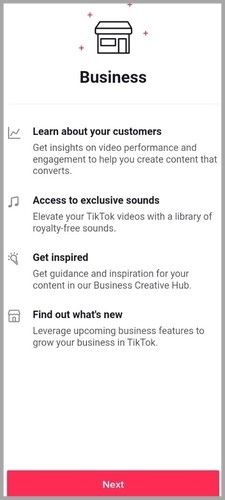 Step 5: Choose the type of business services that you offer from the selected categories.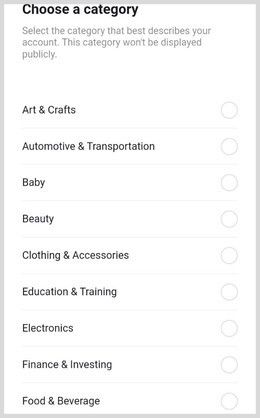 Congrats! You have switched to a business account.
Note: You can revert to your personal account following the same process.
Related: How to make money on TikTok?
FAQs
Here are some other frequently asked questions that also might help you.
What is TikTok Bio?
TikTok bio is a section where you can introduce yourself to the other users. It has a limit of 80 characters. Make sure you use them wisely to define the individual, line of work or brand itself.
What is a Bio Link?
A custom landing page to drive traffic through cross-platform sharing.
Where is the Bio on TikTok?
Navigate to the "edit profile" section.

Scroll down

Below the username field, you will find the bio section.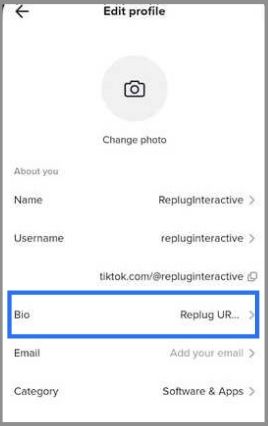 How to Link Instagram to TikTok?
Putting an Instagram link in the bio of your TikTok is simple and easy.
Open TikTok on your mobile

Go to the profile section at the right bottom corner

Tap on edit profile

Scroll down to the social section, where you will find the option to add your Instagram to your profile.
Why Use Replug Bio Links?
Use Replug bio links to drive traffic to your landing pages. Add a Call to Action button to any link you share. With the Link Block, you have the freedom to add multiple web URLs to your profile. TikTok creators can move their followers to other social profiles. Furthermore, Replug also gives you the option of QR Code sharing with bio links. Thus, using this effective feature assists you in achieving cross-platform traffic goals.
For further questions, contact at [email protected].
Mustafa Niazi
Mustafa Niazi is a blogging addict, a tech fanatic, and a SEO specialist.