Why Brand Authority is distinct from Online Branding?
Online branding and Brand Authority are quite different from each other. Here is the Ultimate Guide to Online Branding and Building Authority.
The Brand authority has a major role in developing the business widely. Every brand has a certain authority that helps them improve conversion, gain great traffic, and leads to their brand.
It indicates the "Trust" which brands earned when the customers reach out to their product or brand. Brand Authority assists the marketers to pay more attention to lead customers attraction and build a warm connection with them.
There are various factors to drive the brand authority which consist of:
Producing fresh content.
An active presence on social media.
Communicating with the actual and potential buyers.
A brand is not a sign, name, and logo; it's all about the promise that marketer makes to its customers.
Online branding means to focus on the elements that help to build a brand and create a way to enlighten the customer about the brand or product.
Here, you have various digital marketing strategies about the brand which you can use to build brand exposure, attract customers, and create a loyal fan base.
Identify the Brand's Target Audience
The audience is a core part of creating an online brand and any other marketing strategy as well. Therefore, "Audience" is a big obsession for marketers in 2019.
It is significant to understand the people, their preferences, and interests to move in the market smartly. Without enough knowledge, you are just one step away from going out of the industry.
Knowing your target audience inside and outside will help you deploy brand strategies and achieve brand marketing goals.
It's absurd for the vendors to satisfy the needs and wants of a diverse community of people all around the world with the same product or marketing strategy.
Therefore, begin with brainstorming, you have to understand first what sort of product you have, how it fulfills the need of the customers, and what solution can overcome their pain point.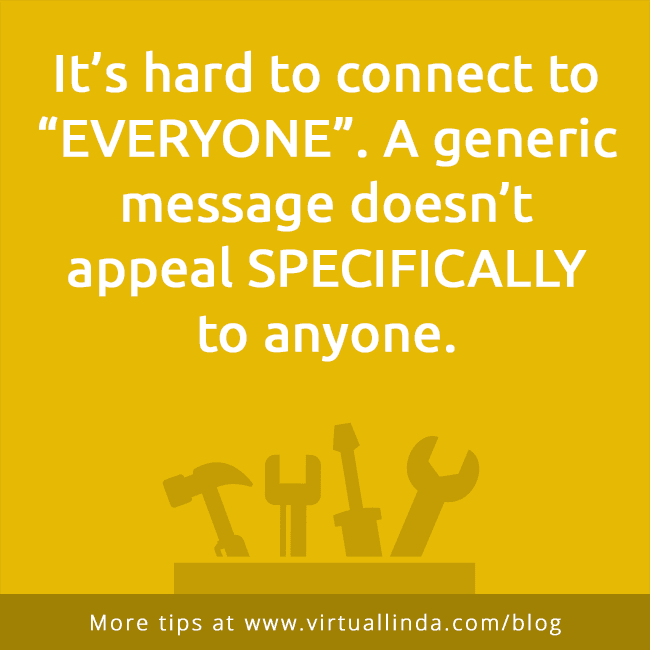 Here, you have two methods to identify a broad segment of people to target, get more social shares, and get your brand recognized among the audience.
Buyer's Persona
Creating a buyer's persona provides you a deep comprehension of the target audience by spending a lot of time on research, web analytics, and online surveys. It's the most compelling approach to build an online brand and encourages you to refine the target audience.
After collecting the data, marketers need to assemble the demographic data of the target audience which gives them a complete model of the customer's attitude, preferences, needs, and wants. It gives a direction to the marketers about where they need to focus more and attract more people toward your brand or company.
Buying a persona helps marketers to find what customers are:
Thinking
Looking for
Expecting
Trying to find a solution to their problem
Now, it becomes so easy for marketers to create user personas without lifting their chairs.
Xtensio is a strategy and communications platform that enables users to create, collaborate on, control, share visual, live documents, and presentations. It gives you the opportunity to build a buying persona and get estimable insights towards your brand.  It also helps the marketers to a Fact sheet and One-page director at a particular segment of your user base.
A glance at your Customers Data
Now, marketers have a roadmap that explains where they need to concentrate first and attract folks towards their product.  It also helps them write a tailored content/ message, create campaigns to spread the awareness of the brand, and tempt the prospects into your customers.
Socialbakers is one of the great tools which helps you look closely at your customers, build a friendly relationship, and illustrate which content viewers like the most.
Produce compelling content
Crafting dominant content is the best strategy to build brand authority and gives you the chance to coordinate with the target audience.
Content is a way to tell people about the brand, product, and company. It demonstrates the company's mission, goals, the purpose of existence, gives solutions to the customer's problems, and product attribution.
Have you ever wondered why is content marketing doing so great for marketers?
Starting with the blog, it allows the marketers to provide educational, entertaining, and inspiring content that makes audiences engage and develop emotional relationships with the product and brand. While writing a blog, marketers should be mindful of the tone and words the blog will adopt or carry because it gives a real flavor to the content marketing process.
Crafting valuable content helps the marketers to build a stream of traffic and lead towards their website, brand, and product.
If the real writers are pumping out the fresh, trending, challenging, and most relevant content over time, then most probably, they retain more eyeballs towards their content to convey a branded message.
"Content marketing is the gap between what brands produce and what consumers actually want."
As we all know, nobody likes a wall of words, people are looking forward to the solutions to their problems rather than selling a product. Content marketing is the only reason people stick around your brand and get a sense of your brand personality.
Create a great UX
What does UX mean? And is it important for marketing to grow market share?
UX stands for User experience. It has an essential role while doing content marketing.
UX is an expression, thoughts, and reactions of the people while interacting or communicating with the company and its product. It's absolutely accurate, that people judge the book by its cover for the first time. So it's very crucial for marketers to concentrate on web design which gives an expression of the product to the public audience.
Creating a great brand experience will assist the marketers to get recognized among the audience through providing a piece of relevant information which people would love to read or use.
According to Andrew Kucheriavy




While creating a web design, marketers need to create tailored messages for the precise need of the customers. Showing audiences a consistent message to their interests could boost social engagement and establish a genuine user experience. 
Improving the UX with call-to-actions
CTA (call-to-action) is a prime source for notifying the customers about the product and the actions they need to take towards your website. It must be in bold, use a clear picture, and create a  catchy CTA button with vibrant colors to catch the attention of the public.
Replug makes it so convenient for the marketers to address all traits of the brand's marketing campaigns.  It is one of the prominent tools which helps you create relevant CTAs with different colors to convey a branded message to the audience.
It also allows you to create a campaign for your product to spread awareness of the brand or company all around the world.
Create an infographic (Brand Authority)
Infographic is the combination of two words; information and graphics means provide the information in the visual imagery. Infographics are the best way to create engaging content and thriving social engagement towards your company or brand.
The content using infographics has more power to catch attention and easy to consume among the prospects and retain the people on the message you want to convey them.
"A good infographic offers clarity: Simple, clean design. But also, it allows a reader to scan and quickly grok the data being communicated, almost immediately. Secondly, a good infographic isn't a stuffed spreadsheet: So why is it that so many look like a graphic artist just used cool fonts on a spreadsheet and called it an infographic? The infographic is an opportunity to present data in a more interesting, understandable, compelling (non-boring!) way." Ann Handley,
It doesn't only help in creating valuable content but also supports the marketers to spread the awareness of the brand and present the information in a more captivating way.
The most relevant aspect of branding a business is to present a visual table that demonstrates the differences between your product over the competitors because 90% of the information processed by the brain is visual.
Get the idea from Elliot Cowan, he explains how visual content transforms boring data into captivating and interesting imagery. Creating content with graphics, marketers must keep in mind that they must present accurate data based on facts, should be valuable, concise, and with the right theme to grab the attention of the audience.
Quality content can make you prominent
Why Is Content King?
Content marketing is the unique approach to inspire the audiences with niche relevant information about the product, brand, and solution to their problem.
Our job is not to create content. Our job is to change the world of the people who consume it. – Andrea Fryrear
Creating quality content is not like a piece of cake.  Content begins with the idea, and the idea is all about how to amuse the public with the educational content towards build brand authority.
The purpose of crafting valuable content is not perpetually for advertisement, in fact, marketers instruct the audience about the marketing trends, build a healthy relationship, and convince them to make repeat purchases.
It's definitely hard to kill two birds with one stone. To attract the audience span towards your brand and receive more quality leads, traffic, and ROI through content marketing.
Quality content helps the marketers to build brand awareness and branding authority in a crowded market landscape. It makes me feel the people valuable and encourages them to engage with the brand or company. Good content creates the opportunity for marketers to stay stable in the cluster of the content market, improve SEO, collect leads, and obtain online conversions.
Attain your brand identity
Every individual has their own personality which makes them unique from others. Same as that, a brand has its own identity which makes the business different from its competitors.
Brand identity is a set of elements that contain brand design, logo, image, etc., which illustrate the purpose of its existence in the industry.
The first and main move towards building an online brand, you have to give the answers to some questions to hold an online presence in the market.
Who are you?

What is your Brand story?

How could you add value to the customers?

Through which platform could you interact with the customers?

What have you to offer the public?
This article demonstrates the three core components marketers should define when building a brand.
Strong brands have the ability to hold the marketing share, support the brand strategies, and receive more ROI towards their brand. In 2018,  Forbes magazine awarded the world's five most valuable brands recognized for making huge profits and rising market values.
Amazon: $70.9 billion
Apple: $182.8 billion
Microsoft: $104.9 billion
Facebook: $94.8 billion
Google: $132.1 billion
Take advantage of social media
Social media is the area where people come from diverse places, interact with each other, share things, read a blog or article to enhance their knowledge and experience. Now, it's become one of the most comprehensive tools for vendors to build online brand and authority.
In the new study of social media trends by Sherpa Marketing, he found that the communities follow more brands than celebrities on social media channels.  Social media assists the marketers to understand the customer's behavior, preferences, concern, and also find out what's trending in the digital era to create an estimable brand.
It helps you to reach potential customers and drive target traffic towards your website or company.
"Social media is about people! Not about your business. Provide for the people and the people will provide you." – Matt Goulart
Online presence only encourages you to get recognized among the immense ocean of the people, in fact, but it also supports you to build an amicable connection with the public and convert your cold audience into warm.
According to this report, you can get the essential insights about the audience all around the world using the internet for a detailed analysis.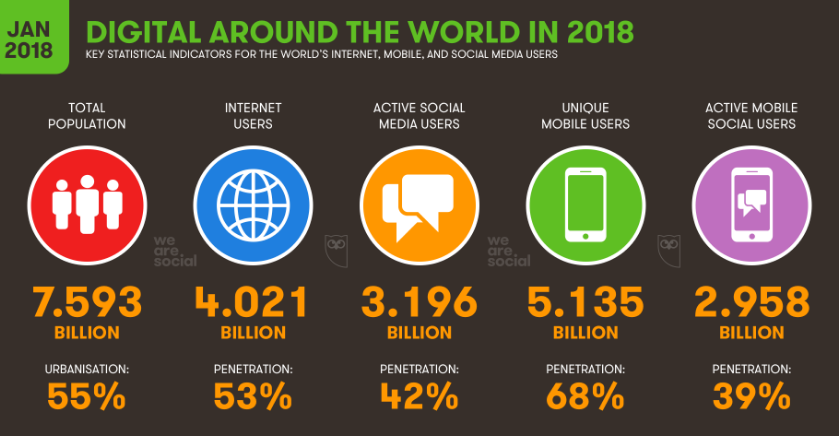 Social media is a fundamental source to build brand loyalty and get more sales revenue. It gives you the strength to build a brand strategy within the constraints of your budget, time, and resources. Nextiva piece gives some deep insights on other ways of building brand trust, check them out too.

Blog commenting
Blog commenting has an amusing power for creating a brand and authority practice towards your niche relevant blog or content.
What is Blog commenting? Is it an interesting exercise to engage the audience towards your brand?
Blog commenting is determined as the correlation between bloggers, blog readers, and visitors. The audience takes action by leaving a comment on the blog topic and sharing their thought, opinion, and view towards that particular blog.
It's an ideal way to communicate with the people, know about what they feel or like,  drive great traffic, and make your blog stand out in the digital landscape. Commenting is a dominant approach to connect with other bloggers and helps you get more backlinks building strong link building to your blog or website.
This article guides you with the various and simplistic blog commenting types to raise the appearance of the brand in SEO and get a backlink.
Develop and host a podcast
Podcasts are a vast way to develop a positive relationship with your prospects and make conversation about the content which is communicated directly to the listeners.
As a podcaster, you could find out the deep insight of modern consumer behavior, through the best podcast hosting, find the ways to keep audiences engaged towards your site, and create an extensive impact on the market.
Listeners are an essential aspect for marketers because they are the reason your podcast exists.
According to US podcast statistics in 2019, 51% of the population has listened to the podcast.
Building an exceptional user experience is not easy as you think, so marketers are required to concentrate on the target audience, explain the brand podcast mission and vision, and find a way to present a podcast in front of the customers.
Let's take an example here.
John Lee Dumas is the Founder and Host of Entrepreneur On Fire. He is awarded 'Best of iTunes 2013′.
His aim is to influence and strategize the enterprise's need which would light up their entrepreneurial journey. John is known as the legend in the podcasting universe. In episode 2 of Should, I Start A Podcast he spoke about his journey as a podcaster.
He explains where the industry is going and gives suggestions to others that "Make a list of 10 keywords that your podcast should rank for" to become a flourishing podcaster.
In the episode:
He talks about the impact of the Postcard on his business.

The ideal time for utilizing a podcast.

Effect of creating podcasts.
Podcasts have the goal to provide quality, value, and fresh content, so the listener feels excited and would like to share what he has learned with the others. It helps you to retain your customers and build a positive community towards your brand.
There are eleven effective possible ways for you to use that will support in growing your podcast's listener base.
Wrap up:
Branding is one of the most significant elements which assists you to build a company and product's reputation in front of your targeted audience.
In order to be a successful businessperson in the market, you have to build a connection with the audience and make them confident in your product or brand. Without online branding and authority, you will not be able to attract new business and customers.
Let us know in the comment section if you have tested strategies on how to increase brand trust.
Sadia Umer
Sadia Umer works on putting together high-quality content for Replug customers to read. When she isn't writing, she can be found reading and trying random life experiments.