URL shorteners are online tools that allow you to convert a long and complex URL into a shorter and more manageable one. These tools have become increasingly popular as social media platforms and messaging apps limit the number of characters used in a post. 
In addition to saving space, URL shorteners offer a range of features, such as tracking clicks, customizing links, and securing sensitive information. With so many options available, knowing which URL shortener is the best for your needs can be difficult. 
In this article, we will explore some of the best URL shorteners on the market and highlight the features that make them stand out.
Related: What is a Vanity URL and How to Track it?
10 Best URL Shorteners of 2023:
1. Replug:

Replug is an ideal URL shortener for individuals or organizations that require a significant amount of shortened URLs but are also seeking a cost-effective solution. It is an all in one link management tool for shortening branded URLs, adding pixels for retargeting, embedding call-to-action, and building bio-links for social media.
Furthermore, it also has a Chrome extension and web app. With custom domains and other features, you can use the Replug branded URL shortener. It offers 200,000 clicks per month. Replug also provides additional benefits such as link retargeting, link history, customer support, tracking individual links, and viewing related analytics on a dashboard. It even offers performance tracking for specific marketing campaigns in specific locations.
Related: 6 ways brands can use Replug to strengthen the customer journey
Popular features:
Custom domain

Analytics dashboard

Custom URL

Integration with 17 popular tools

QR code generator

AB testing

Link-in-bio feature

Pixel retargeting

Bulk link creation

URL tracking

UTM parameters support
Basic: 
$19 / Month (with free trial)
Professional (Most popular):
$49 / Month (with free trial)
Agency:
$79 / Month (with free trial)
Related: How to Disguise a Link Using a URL Shortener?
2. Bitly: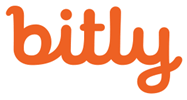 Bitly is a highly-regarded and widely-used tool for reducing the length of URLs. Aside from URL shortening, Bitly offers a QR code generator and the popular "link-in-bio" feature, a staple for social media influencers and businesses. These features can be used for free, though they will display Bitly branding.
The paid version of Bitly provides additional benefits such as link retargeting, link history, customer support, and the ability to track individual links and view related analytics on a dashboard. It even offers performance tracking for specific marketing campaigns in specific locations.
Also Read: Top 5 Paid URL Shorteners Worth Paying For!
Popular features:
Connect custom domain

Analytics 

Custom URL

Integration with popular tools

QR code generator

Link-in-bio feature
Free:
0$ / Month
Starter:
$8 / Month
Basic:
$29 / Month
Premium:
$199 / Month
Related: 9 Bitly Competitors That Agencies Should Try Out
3. Rebrandly:

Rebrandly is a state-of-the-art URL-shortening solution with a host of features. With this digital tool, you can craft custom, branded, and concise links that are memorable and easily shareable across various social media platforms.
Ideal for team collaboration, Rebrandly allows you to set up multiple workspaces and invite team members, making it an excellent choice for team-based URL-shortening needs. Additionally, it boasts advanced features such as link retargeting support, making it a well-rounded and versatile solution.
Also Read: How to Use Short Links for SMS Marketing
Popular features:
Custom Analytics

Bulk link creation

Traffic routing

Link retargeting

App integrations

Emojis on short links

Account management

Rapid auto-scaling servers
Free:
0$ / Month
Lite:
$12 / Month
Essential:
$28 / Month
Professional:
$85 / Month
Related: Custom URL Shortener
4. TinyURL: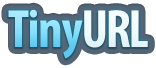 TinyURL is another cost-effective URL shortener in this list. And by cost-effective, we mean free. TinyURL's free URL shortening service offers the bonus of allowing customization of the URL.
Popular features: 
Fast redirection

Option to customize the shortened URL

No expiration date on shortened URLs
Free:
0$ / Month
Pro:
$9.99 / Month
Bulk:
$99.0 / Month
Related: How to Create an SEO-Friendly URL: Ultimate Tips
5. PixelMe:

PixelMe is a mighty URL shortener designed to help you track and optimize your online advertising campaigns. It allows you to shorten your links and add tracking pixels to them, providing valuable insights into your campaigns' performance. With its user-friendly interface, real-time analytics, and integrations with popular advertising tools, Pixelme is a complete solution for anyone looking to take their online advertising to the next level.
Popular features:
Link retargeting

Branded links

Link in bio

Amazon link tracking
Pricing:
Growth:
$99 / Month
Scale:
$149 / Month
Elite:
$240 / Month
Enterprise:
Custom Price
Related: 5 Reasons To Start Using Link Shortener For Twitter
6. Cutt.ly:

Cuttly is a comprehensive link management platform offering advanced URL-shortening services and other features. With its built-in link analytics, you can monitor clicks on shortened URLs and measure their effectiveness. In addition, even the free plan allows you to generate QR Codes, which can be used to integrate offline and online solutions for your business. 
Cuttly offers a user-friendly interface, making it an excellent tool for beginners and experts, no matter the size of your company or your role as a blogger or marketer. If you ever need assistance, Cuttly provides support with an average email response time of two to 24 hours.
Related: How To Shorten Amazon Links?
Popular features:
URL shortening

Custom domain

QR code generator

Advanced Targeting

UTM tracking

API Access

Real-time analytics
Free:
$0 / Month
Single Monthly:
$25 / Month
Team Monthly:
$99 / Month
Team Enterprise Monthly:
$149 / Month
Related: YouTube URL Shortener-A Must Have For Every YouTuber
7. Ow.ly:

Hootsuite is a well-regarded platform for managing social media accounts, and Ow.ly is a feature that allows you to shorten your links for use on social media or other websites.
As a Hootsuite user, you have the advantage of having Ow.ly as the best URL shortener. You can easily find Ow.ly in the Hootsuite dashboard, where you can keep track of your shortened link analytics.
Popular Features:
URL shortener

Tracking parameters

Links analytics
Professional:
$99 / Month
Team: 
$249 / Month
Business:
$739 / Month
Enterprise:
Custom
Related: 5 E-commerce Marketing Strategies for Brand Recognition
8. ClickMeter:


ClickMeter is a click-rate optimizer rather than just a simple URL shortener. It offers many features to create highly clickable URLs and is particularly beneficial for advertisers and agencies utilizing Google AdWords or other advertising platforms.
Its versatility makes it an ideal solution for webmasters catering to a diverse, global audience. It supports location-based targeting and seamless integration with popular CMSs like WordPress and Shopify. The user-friendly dashboard provides comprehensive analysis reports to help you measure the success of your campaigns.
Popular features:
Multilingual support

Geotargeting

URL encryption

Bulk link creation

Branded tracking links

Multiple API keys

Google Analytics UTM support

Device-based targeting

Clone links
Medium:
$29 / Month
Large:
$99 / Month
Extra-large:
$349 / Month
Related: Grow your business with branded short URL links
9. BLink: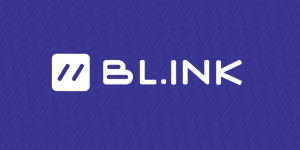 Blink is a comprehensive link management platform offering solutions for managing, monitoring, and measuring engagement journeys. It provides link performance analysis through reports or integration with web analytics tools like Google and Adobe and has additional integration options via its open API. It's scalable to support organizations of all sizes and offers security and privacy features such as enterprise-grade security and flexible user permissions.
Popular features:
Shorten and customize links

Traffic routing

Link analytics

Custom domain
Expert:
$48 / Month
SMB:
$99 / Month
Team:
$299 / Month
Business:
$599 / Month
Enterprise:
Custom
10. t2mio:

T2M is a user-friendly URL-shortening solution with two separate location and device/platform analytics dashboards. It generates a QR code with a short URL and has dedicated instances for fast redirection. Users can create branded and flexible short URLs, with advanced options available on the paid plan, such as password-protected and vanity URLs. It's another great choice for online businesses.
Popular features:
Short URLs

Full-scale analytics

Domain mapping

Bulk URL creation

Unlimited API

No-expiry URL

Dedicated instance

Auto-generated QR code
Basic:
$5 / Month
Standard:
$9 / Month
Pro:
$29 / Month
Premium:
$89 / Month
Dedicated:
Custom
Find Your Next URL Shortener: Upcoming Best URL Shorteners
URL shorteners have become an indispensable tool for businesses and individuals, offering a simple and effective way to manage long and complex links. With the fast-evolving digital landscape, new and innovative URL shorteners are emerging to meet the growing demands of users. 
Whether you're an online business looking for a more efficient and user-friendly solution, or an individual seeking to simplify your links, these upcoming best URL shorteners will provide the right tools to take your link management to the next level.
Related: Best Link Management Tools of 2023
Here's the list:
How to choose the best URL shortener?

Choosing the best URL shortener can be challenging, as many options are available, each with its features and benefits. To make the best decision, it's essential to consider several key factors. Here are some headings that you should consider when evaluating URL shorteners:

User-Friendliness: 

The user-friendliness of the URL shortener is important because you want to be able to create, manage, and track your shortened URLs easily. Consider the interface, usability, and overall ease of use of the service.

Customization Options: 

Customization options are essential because they allow you to personalize your shortened URLs. This can be particularly useful if you're using them for branding, as it allows you to make your links more recognizable and memorable.

Link Analytics: 

Link analytics is a key feature when choosing a URL shortener. The ability to track clicks, conversions and other key metrics can help you understand the performance of your campaigns and make data-driven decisions about your marketing efforts.

Security: 

Security is a critical consideration when choosing a URL shortener. Look for services that offer secure links so you can be confident that your data is protected and that your users are not being redirected to malicious sites.

Integrations: 

Integrations are important because they allow you to use your URL shortener with other tools and platforms you're already using. Consider the integrations offered by each service to see which one is the best fit for your needs.

Pricing: 

Pricing is a key consideration when choosing a URL shortener. Some services are free, while others charge for additional features or a higher level of service. Be sure to evaluate the cost of each service and consider what features are most important to you when making your decision.




Reliability: 

Reliability is an important factor to consider when choosing a URL shortener, as you don't want your links to be down or unavailable when you need them most. Consider the reputation and track record of each service to determine which one is the most reliable.
How URL Shortener Can Be Used In Chatbots?
Without a doubt, a chatbot can be the best for generating traffic and converting visitors into leads. But how to use a URL shortener in a chatbot? However, you cannot directly implement this tool in a chatbot, but you can use it for links such as live chat.
Here is an example of Botsify, which has used the URL shortener tool to make conversation pleasant.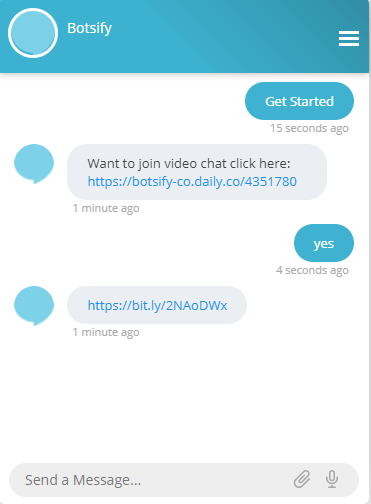 Source: Botsify
Why Choose and Use the Best URL Shortener Tool?
Using a URL shortener is advantageous in many areas and for all businesses. Here is how they are best for your business. 
Tracks The Number Of Clicks, Their Location, And Time:
Analytics are provided by link shortener tools to monitor your link clicks, which channel they are propagated from, and at what time the click was made. You will get a good picture of the post that has more likes and is capable of gathering a wide audience with this.
Helps to Recognize A Brand:
Using one's product or service name, personalized URLs are produced, which enhances the popularity of the brand, as prospective and frequent consumers can share and identify the connection that consists of their brand name in an instant.
Related: Tips and Tricks From Some of the Best Personal Brands Around
Helps To Make The Post Appear Stronger:
Even though they look sloppy and boring before clicking on the long URLs. The goal post offers acceptance with the help of personalized short URLs and has more chances of being clicked. There are plenty of social media marketing tools that help you to customize long, boring URLs automatically.
Drives Maximum Traffic Towards Your Site:
The thumb rule of marketing your product is following the 4:1 ratio. This means that 1 section should be targeted to your brand while you are on the run to promote and build exposure for your product, and 4 sections should be about general items relevant to your profession. The advantage of the URL shortener is that you can cross-promote your goods, blog posts, or services with some of the links you share.
URL shortening tools such as Snip.ly and Starafire.com help to bring the website back to tfull traffic. To any of the websites with shortened, customizable links, you can add your personalized badge or call-to-action sign.
Related: Using Vanity URLs for Social Brand Awareness
One of the reasons that bit.ly has gained so much attention lately is because of the detailed data Bitly offers in the form of live click data, geographic location, the website, the connection where the link was clicked, and more. 
This information is invaluable to webmasters and businesses – it demonstrates where customers are coming from, where they are coming from, and what interests them. This form of data helps businesses create better goods, and more targeted content is generated by webmasters. The economy is made more effective by accurate knowledge.
It Is Possible To Turn Them Into Social Media Services:
On GigaOM, there was a good piece that explored how Bit.ly could launch its own Digg version. While this may or may not be the ultimate aim of Bit.ly (a URL shortener could be gamed just like Digg), it is obvious that the knowledge that URL shorteners may collect, combined with the increase in short URL sharing on Twitter and other websites, could lead to some creative social networking services that show common links, rank domains, and function as a social media content filter or aggregate. URL shorteners act as aggregates of information in their own way. 
This can result in useful mashups and developments in how people exchange and digest information.
With URL shorteners, you can simply fit more links and content in less space. A tweet can be the best example to explain and connect to a website in less than 140 characters, while an explanation can not even come with a complete URL.
The growth of mobile smartphones, messaging, and mobile Internet is even more significant – it's much easier than a long one to text in a short URL. As Twitter, social media, and the mobile Internet become more popular, it will increase the need to make it easier to share web content. Shorter URLs are becoming increasingly important to the cause.
Replug – An All-In-One Link Management Tool: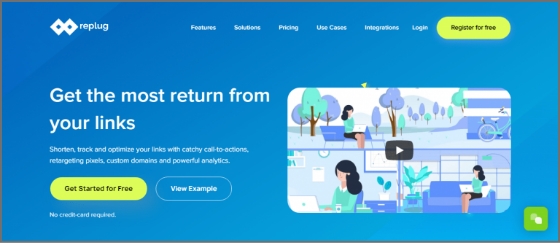 Replug is an all-rounder link management tool for shortening branded URLs, adding pixels for retargeting, embedding call-to-action, and building bio-links for social media. With custom domains and other features, you can use this platform for shortening branded URLs. Here are the features of Replug that help the brand with links.
Improve your brand's exposure and confidence by building short links with your custom domain. The more content you share, the more your brand receives exposure and appreciation. On top of that, you get better email deliverability and greater CTR and scope on social media.
Create custom audiences on different ad networks automatically and convert someone who has seen your content (specifically third-party content). Increase conversions based on what connections the audience has visited by running highly targeted retargeting campaigns.
We do not get anything in return when sharing 3rd party content, except for sharing the links. But what if, on any third-party connection you post, you would add a widget with a call-to-action to promote your product or service? Well, that's what Replug will do for you.
Related: How to Create a perfect Call-To-Action (CTA) For Maximum Conversion
Drive traffic to an enchanting web page featuring all your important and always up-to-date links from your social media bio links. Add links with simple-to-use blocks and customizable templates to your services, goods, videos, social media networks, and more.
Detailed Analytics Of Any Link:
Track the number of clicks on your links, conversation rate, referral sources, visitors' places, and devices on every page easily. Analyze various metrics to see what outcomes you want to invest in the right networks.
Related: How to Disguise a Link Using a URL Shortener?
How does Replug Works With Links?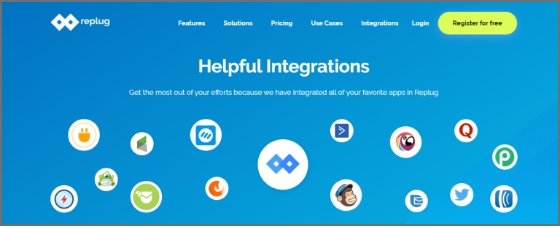 Step 1: Get Your Best Link For Sharing
Get a link to any website that you want your audience to share. You do not need to be affiliated with that website at all. It can be a blog post, a news article, or something from any website.
Step 2: Replug Will Help In Creating an Optimized Link
Choose a call-to-action type that can be a connect button, an opt-in form, or a retargeting pixel. Then, personalize the call-to-action message and appearance.
Step 3: Let Your Audience Explore It
On social media networks, email newsletters, or whatever else you want, simply share the new shortened connection. On the chosen tab, anyone who visits the connection will see your call to action.
Step 4: Boost Up Your Engagement
To get more traffic, followers, and leads, share more links. Measure your success by analyzing users, clicks, and conversions from the platform's analytics.
Farwa Anees
Farwa is a Digital Marketer who likes to share her insights and experiences via writing. She likes to test and experience new eras in marketing and share them through blog writing.