Have you ever wondered what a vanity URL is? No need to google this term because this piece revolves around this topic. You're about to learn what a vanity URL is and why it's important in today's digital marketing.
Most online marketers and bloggers come across a gazillion terms during their journey, but it doesn't necessarily mean they don't know every single of them.
However, if the keyword "vanity URL" rings a bell, it means you have some experience in internet marketing.
Usually, bloggers and online marketers need to come up with a short links or URL redirection strategy plan to avoid using long and clunky URLs on their websites, social media, and email newsletter.
However, it doesn't necessarily mean a vanity URL is a blogging term. Rather, it's more of a web tactic that web developers, social media marketers, and e-commerce experts use for engagement.
Once you get familiar with the idea of vanity URLs, you'd notice that a ton of e-commerce websites out there are using vanity URLs for their product pages. Plus, social media experts and content marketing gurus are no different.
It may have given you some hint about it, but let's get to the vanity URL definition.
What's a Vanity URL?
A vanity URL is a truncated and branded version of a long and hefty URL that is relatively easier to manage and process in online marketing. Not only are they easier to use, but they also look better when presented in any form of content.
The process of generating a vanity URL is one of the best practices in online marketing to make things look a bit more professional and well-organized. Let's admit that no one would like to process the clunky URLs.
This shortened form of URL is often used in website optimization, social media marketing, and affiliate marketing. We'll shed more light on how online marketers use vanity URLs to their benefit.
So this was a brief intro to what is a vanity URL; I'm sure now you must have some idea of what is a vanity URL. If you haven't had a chance to use vanity URLs before, don't worry because we've got you covered.
Let shed some light on why to create the vanity URLs:
Why You Should Create the Vanity URLs
Before jumping into Why should I use a vanity URL. Take a look into how to create a vanity URL.
Here are four reasons why you should generate the vanity URLs:
Does anyone want long and spammy URLs? The answer is obviously no. You might not want to share a clunky URL on social media that nobody wants to click. Therefore, the first and foremost reason for opting for vanity URLs is that it allows you to use short URLs that look nice and professional.
 Cloak affiliate product links

 
In affiliate marketing, link cloaking is a practice of creating short URLs of affiliate products instead of using software-generated long URLs. There are several WordPress plugins that allow you to create custom short URLs for your affiliate links. Check out the Pretty links and Easy Affiliate Links as these are the most popular ones.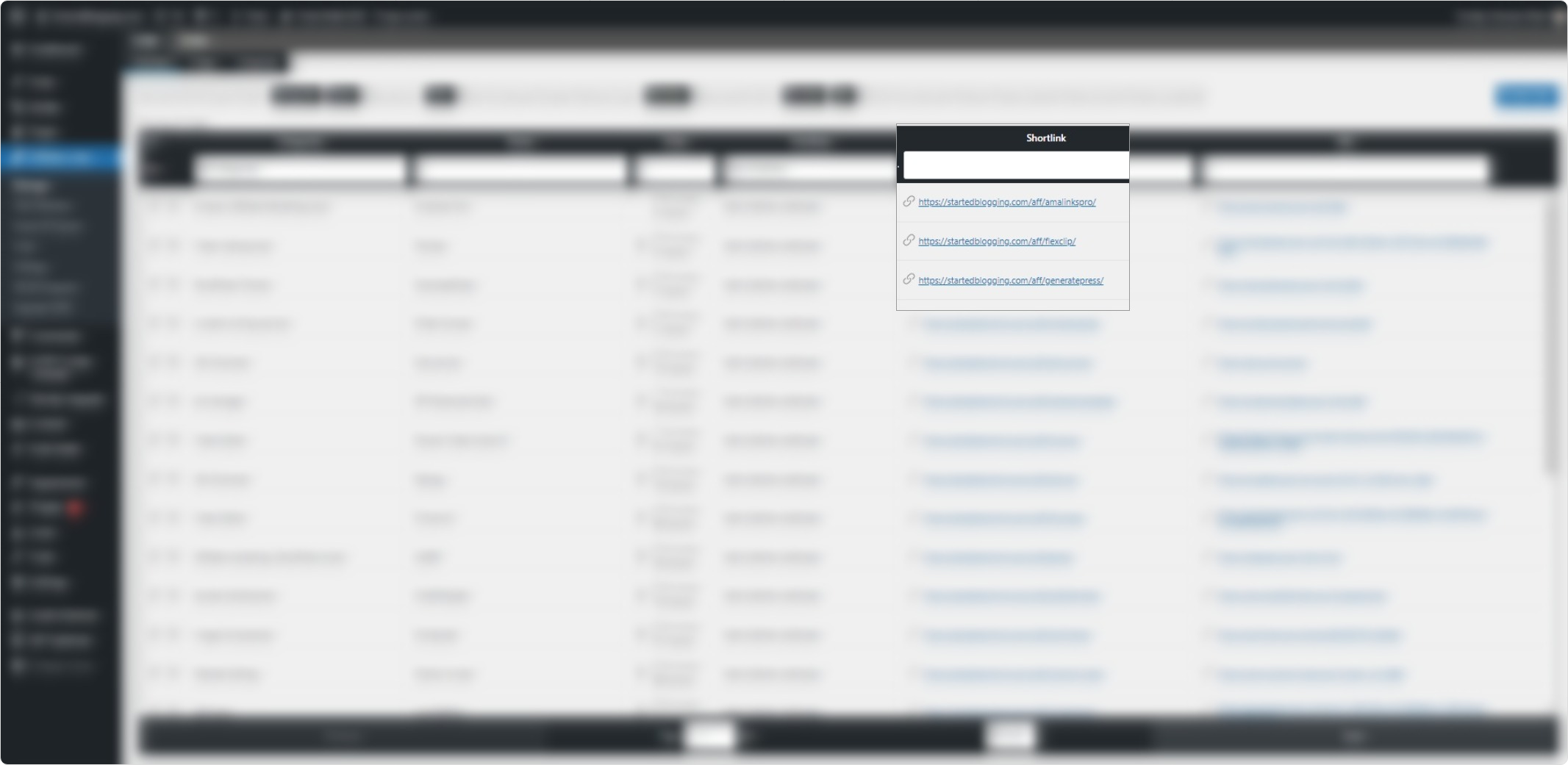 Track the links clickability
One of the key reasons for using such a plugin is its ability to analyze clickability. When you create vanity URLs through a link shortener or link cloaking plugin, you get a chance to track the clicks. Suppose, you shorten a blog post URL with a Url shortener, Replug, and share it on social media, you could always go back to your Replug analytics and see how many clicks it has gotten.
So link tracking of vanity URLs is a huge plus.
Easier to use and remember
We have discussed the technical side of the vanity URLs, but let's not forget how easier those tiny URLs are to use and remember. Social media is a busy space, and if your material doesn't instantly attract and build a connection with the audience, they'd scroll through and move to the next thing. As a result, it becomes even harder for a blog post or product page to stand out on social media. So think about it and do the right thing. Use a custom link shortener, especially for sharing your content on social media.
How to Track Vanity URLs
Here's the 4-step process of tracking the vanity URLs:
Define your purpose of tracking
Choose the appropriate tool for tracking
Generate the vanity URLs
Go through the analytics
Define your purpose of tracking
It starts begins with defining the purpose of tracking the vanity links. There has to be a plan behind this. Otherwise, it'd be a vague decision without a set goal in mind. Defining the purpose means you must know what you want to achieve with your vanity tracking URL.
Suppose, if you're an affiliate marketer and you want to see how many sales are coming from your blog as compared to social media channels. You could create two separate vanity URLs for your affiliate link — one for each platform.
What it means is that you could use the plugins like Pretty links and Easy Affiliate Links for creating two separate links for blog and website. Then, stick to sharing their respective links on the platforms. As a result, you could track the conversion and see which platform does better from the conversion standpoint.
Choose the appropriate tool for tracking
Once you have a clear purpose of tracking in mind, then you could opt for the right tool for vanity URL tracking.
Most bloggers use Pretty links and Easy Affiliate Links just to shorten their affiliate links. However, such tools provide click reporting, which could massively help the bloggers in understanding the clickability ratio on the links.
If you're focused on the social media channels and want to track your vanity URLs, then Replug could be a great choice for URL shortening and URL tracking.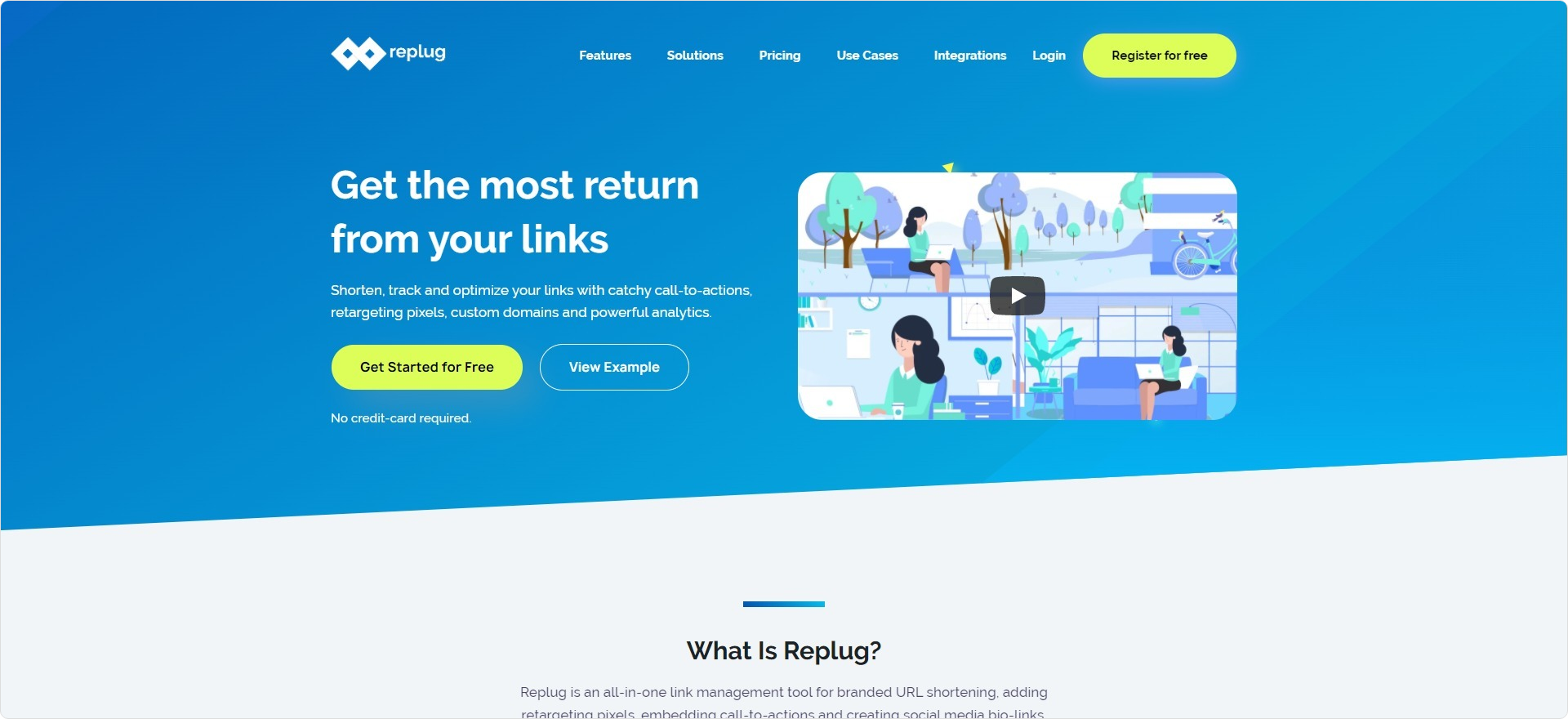 This SAAS tool comes with several other features that include bio links and branded links. You can create an all-in-one bio link for all of your social media profiles.
Plus, Replug's branded links are multi-dimensional; you can do retargeting and lead generation with branded url shortener.
The next up is creating the vanity URLs with the tool of your choice. There is nothing much to discuss because once you have established a policy for the vanity URLs and chosen the right tool to shorten URL and work with, all you need is to get going.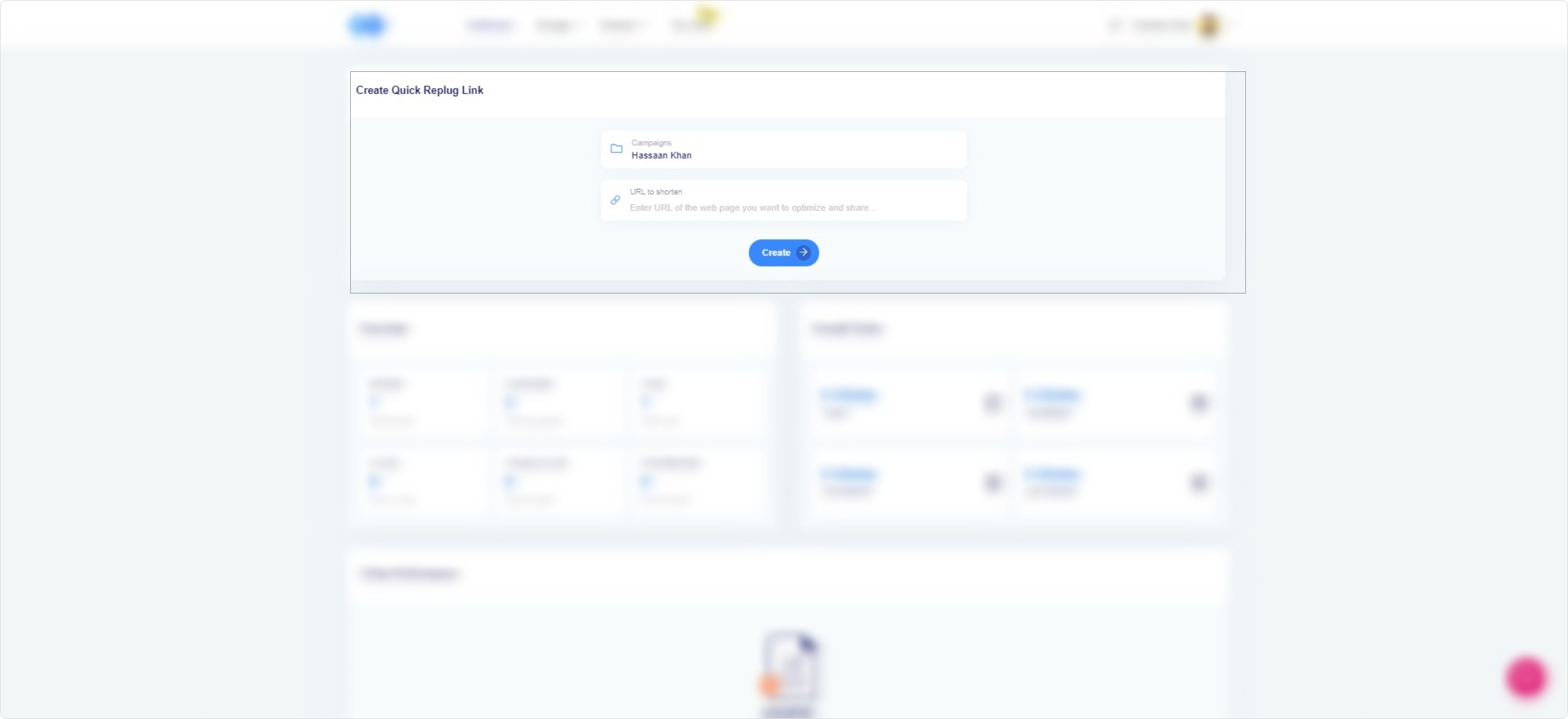 If you have made it to this point, then you would already know by now that it's necessary to determine what type of vanity url generator you need. You would know that there are WordPress plugins for link shortening as well as URL shorteners that you can opt for social media marketing and email marketing.
Furthermore, as far as the links are concerned, the shorter the link, the higher the chance to get clicks. Go on with your vanity URLs creation process and move ahead to the next step.
It all comes down to this part of the process. Since we're talking about the tracking of vanity URLs, which is an essential part of the process. Understanding the vanity URLs metrics such as CTR, total clicks, and conversion rate does help the process because it makes an impact on your online marketing.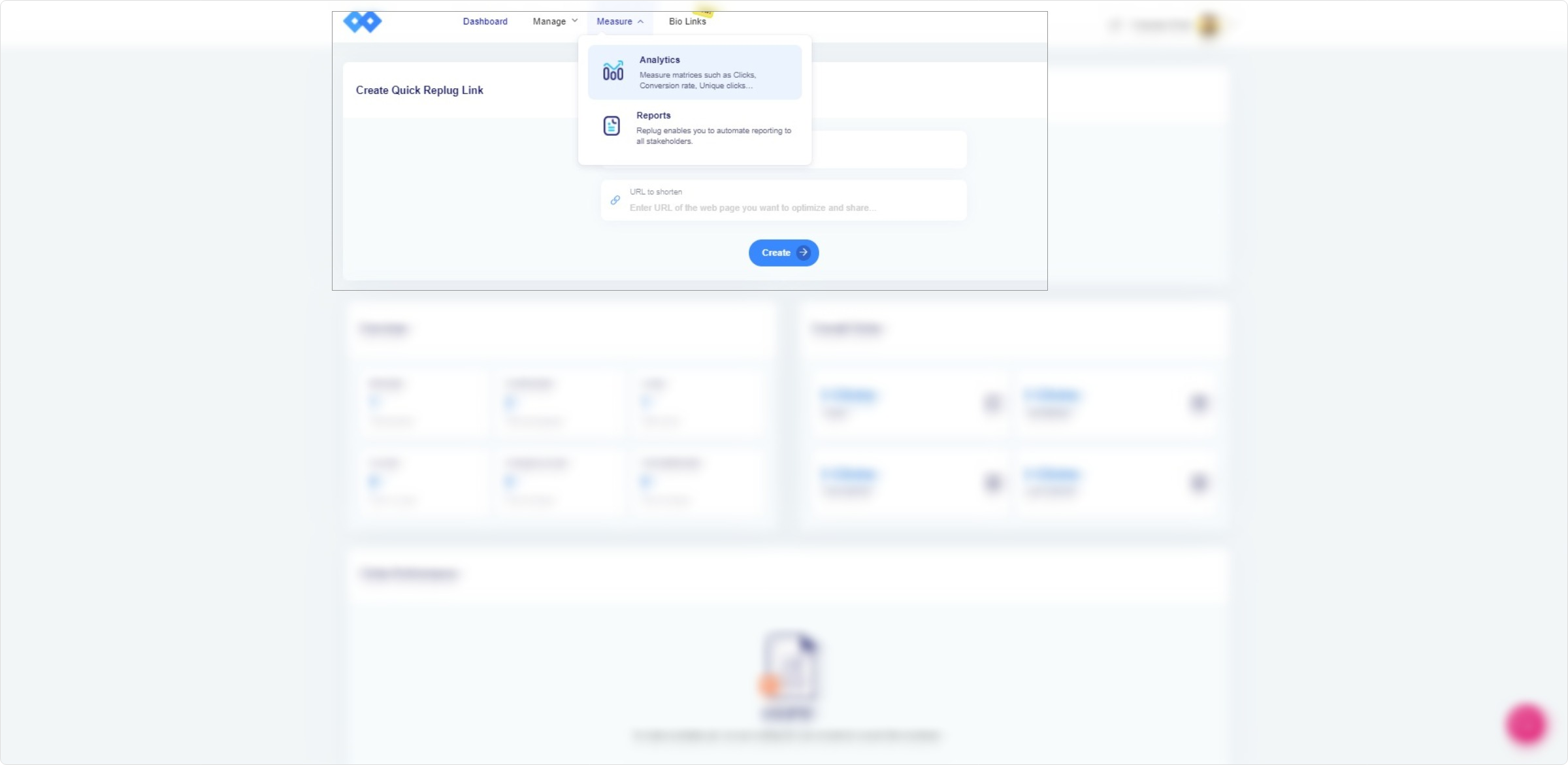 If you're using a tool like Replug for URL shortening, then go to your vanity URL tool and open the analytics once in a while. Look through the numbers to find out what contents or pieces are doing better than the rest of the content.
Similarly, don't shy away from going through the statistics section of your vanity URLs WordPress plugin to analyze the numbers. You can check out the affiliate products or landing pages that are getting more clicks.
Vanity URL examples
There are many brands, as well as influencers, that have recognized the value of vanity URLs. Here are a few vanity URL examples of how brands are making use of them:
Vanity URL on Facebook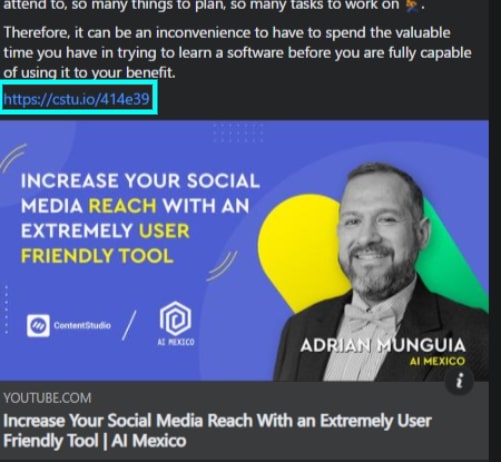 Vanity URL for LinkedIn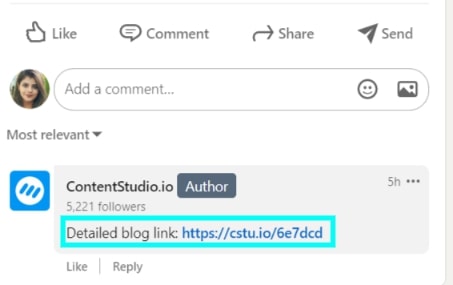 How Would You Use the Vanity URLs?
I've explained what a vanity URL is and how bloggers and online marketers use vanity URLs on their blogs and newsletters. Plus, why you should also consider using vanity URLs in your online journey.
Furthermore, I also shed some light on tracking the vanity URLs. I mentioned a few sales prospecting tools that come in handy when you're creating vanity URLs.
However, there are several other best URL shorteners and vanity URLs generators out there that you can try out. It's always good to have multiple options on the table so you can choose the best URL shortener.
Now it's your turn. Let us know something important:
How are you going to use the vanity URLs on your website or social media?
I look forward to reading your comments. Let's do this.
Hassaan Khan
Hassaan is a blogger and freelance writer. He has published articles on SEMrush, ThriveGlobal, BlogPress, FreelancerMap, and many other popular publications. He writes about freelancing techniques, tips, and career growth. Subscribe to his blog.