It has been estimated there are over 3 billion active users spend at least two hours on different social media channels every day. Social media marketing strategies make it easier for businesses to stand in the market and get quality traffic and profit through social media by adding another revenue stream.
'People don't buy goods and services. They buy relations, stories, and magic.' by Seth Godin. To effectively run a social campaign, marketers need to establish a relationship with the people and find ways to earn their trust.
Let's take a look at the factors to maximize influence on social networks.
Identify the Actual and Potential Reach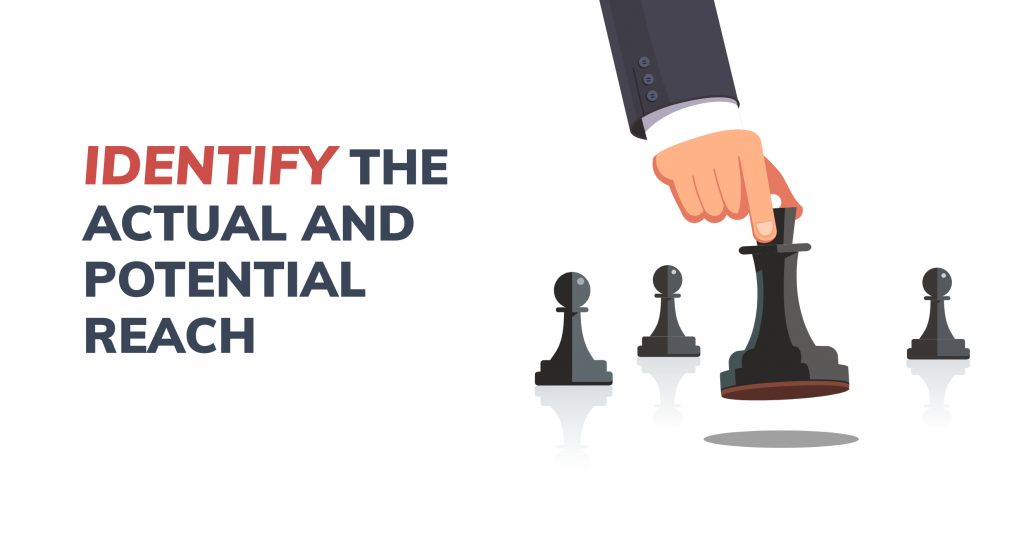 Reach means how many people visit your website, see the targeted ad, and convert it into customers. In the marketing world, customers are a significant part to boost your marketing efforts, sales, and receive high ROI in return.
To reach the audience, you need to identify the group and target your product. There are two ways you can measure reach.
Actual Reach

Potential Reach
Potential Reach
It is based on the total number of followers you have on your social account. Let's take an example of the ContentStudio.io Twitter account for your sounder understanding. ContentStudio has 8,602 followers, who can view tweets and retweets. That 8,602 is the potential reach of the ContentStudio on the Twitter account.
Actual Reach
It means how much your potential customers are reaching the post on social media channels. The customers who surely viewed your shared post in their timeline. ContentStudio's actual reach to the post is 7,184 as shown in the below image.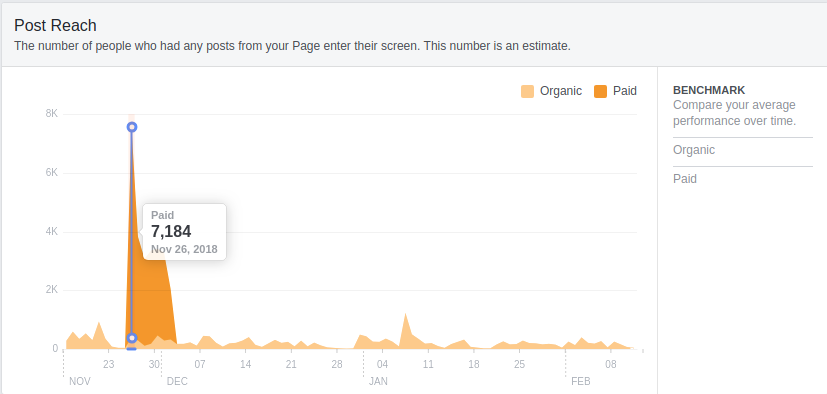 To identify the potential reach, you need to view the variable while classifying the customer's group.
Geography

Demographics

Psychographics

Benefits
After that, you need to define the target audiences and create a profile for them and compare the rival profitability holding a similar product in the marketplace.
Columnist Steve Olenski provides you with guidelines that help you to connect with potential clients and generate more leads. These guidelines are based on ten steps.
Survey Customers

Research Your Competitors And Find Out Who Their Customers Are

Target Ads

Smart Social Media

Respond To Every Email, Tweet, Facebook Comment, And Phone Calls

Affiliate Marketing

Establish Trust In Your Community: Publish User Reviews, Get Likes, Syndicate Articles

Connect With The Right Influencers

Post Relevant Content On Blogs

Craft An Engaging Newsletter To Foster Leads
Address your customer's need and preferences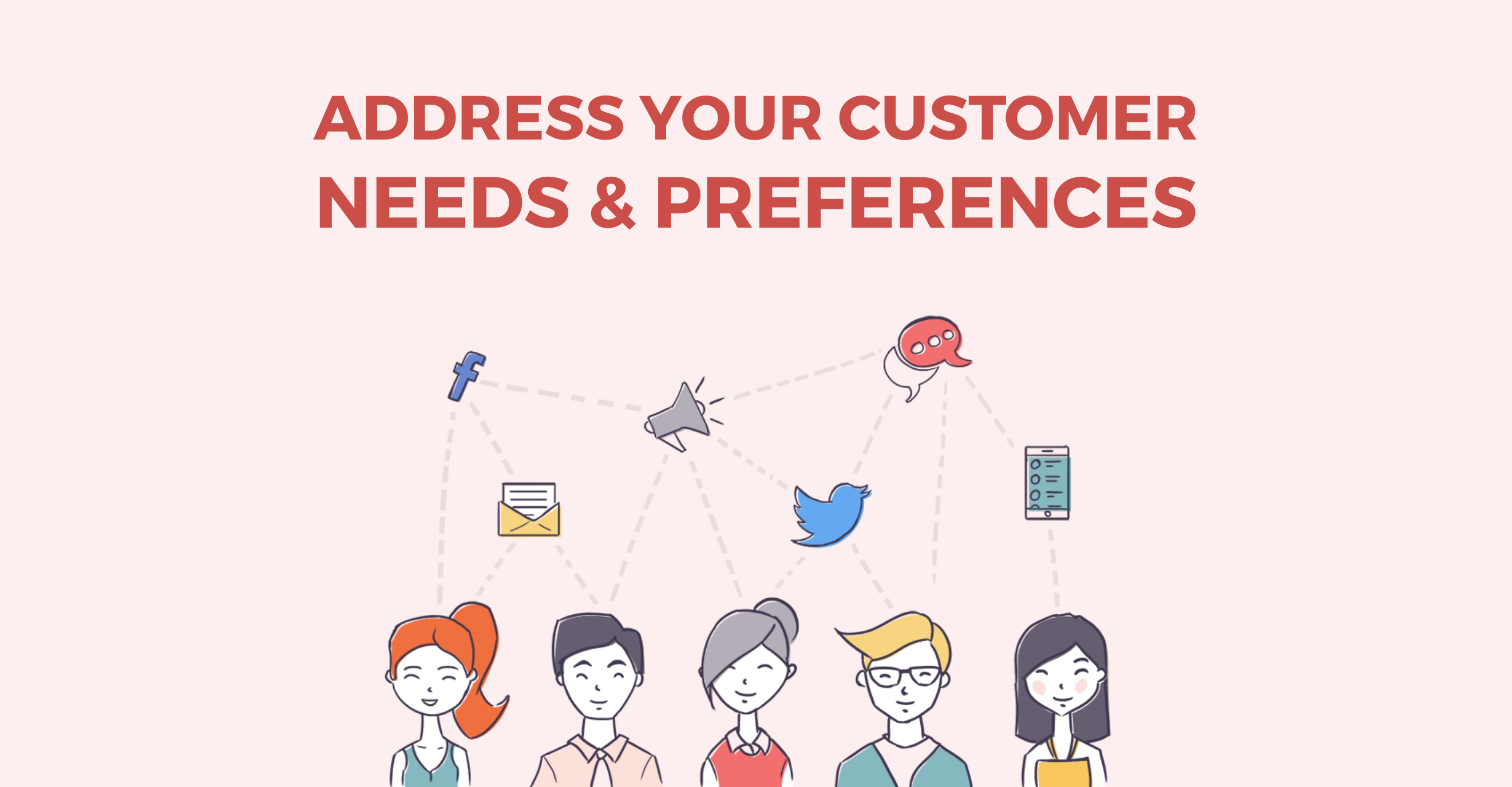 People who are new to the marketing game need to identify the customer's needs and wants. Marketers should deploy strategies after addressing customer's behavior. Customers are the most valuable resource for every business person to attain a share and get maximum profit in the market for a long time.
A need is "something that solves an actual or imaginary problem." says Jorge Baba from Game-Changer.  Needs are the basic necessities of the customer which should be fulfilled at any cost.
Wants:   It's a desire of the customers to buy some products to satisfy the need. That's why the small segments need to be a target with a unique product in the market.
Demands: The customer who is willing and able to buy a particular product at a given price.
To meet demand, your product should be a pain killer, not a vitamin. So, the market needs to research the customer's preference through different social channels like Facebook, Instagram, Twitter, and many more before designing a product.
With the technology transformation, the customer's behavior also evolves with time. Nowadays customers give more priority to online shopping and payment rather than doing it manually.
They expect the manufacturer to be able to do so with the product to satisfy their needs. There are a few tips that illustrate how you can find the customer's preference while serving the product or service in the marketplace.
Identify who your customers are

Find out their shopping methods

Invest in customer research

Conduct a customer satisfaction survey

Develop a good customer contact strategy

Assist in developing relevant marketing strategies
Explain your goals and objectives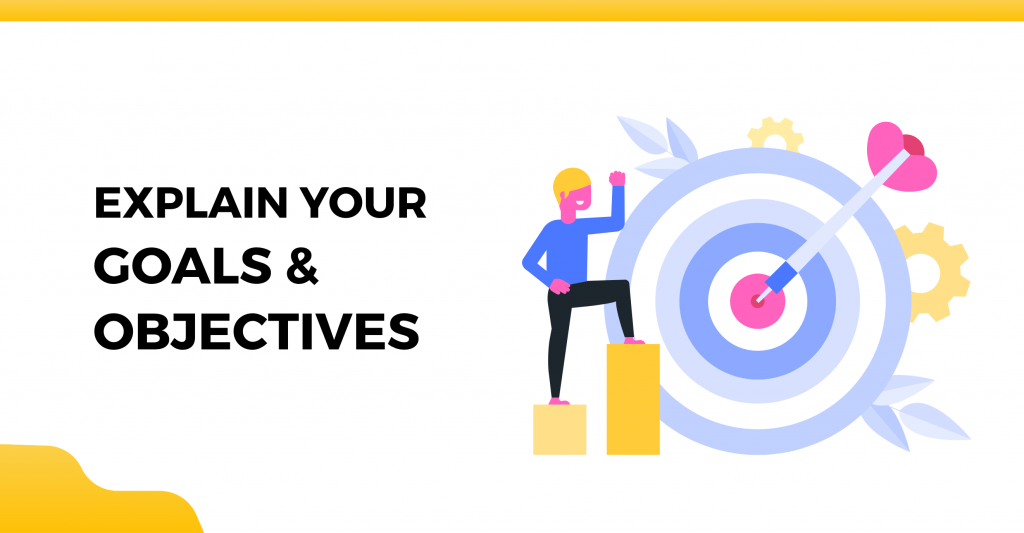 The goal is measuring the end result which consists of one or more objectives or chunk. The objective should achieve within the time frame to accomplish the goal.
Every entrepreneur needs to identify the goal and objective of the business and describe it to the audience. It gives the marketers direction to the destination they are looking for.
There is a certain criterion that helps you while creating a smart goal and objective.
Specific

– Your goal should be specific that which audience you're going to target.

Measurable

– Your goal should be a measure that means where exactly you want to stand.

Achievable

– The goal must be attainable and not hard to achieve.

Relevant

– The goal should be relevant to the objective that what you are trying to achieve or why do you want to reach this goal.

Timely

– Your goal must be achieved at its given time frame.
There are plenty of social networking sites that help marketers to set their goals after engaged with the customers.
Using different platforms not only help in generating more leads and traffic but also assist while setting smart goals and objective. Marketers can easily accumulate the pool of information where they need to invest and utilize the resources, time, and energy.
Organization goals explain to the audience what product's value they have, services, solutions to their problems, and organization goal-related activities.  It motivates the consumers to acquire the product for their personal benefit.
If the entrepreneur's goal is to hold a 40% market share with the product, then he/she need to design unique strategies that contain a set of actions to actualize the goal.
Create quality content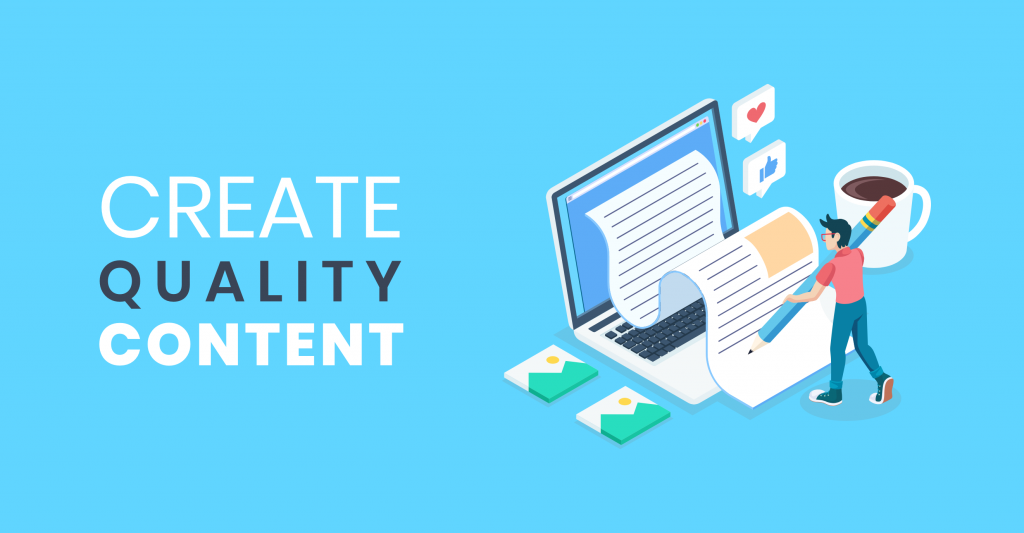 Creating content is all about how you attract or persuade the attention of the audience. Writing great content is the best approach to advertise your content all over the world through smart social media channels.  A marketer should come up with an exceptional content idea that inspires, educate, and inform the audience to modify their lives and business.
Facebook is the most successful platform for marketers to market the product or brand. It has been estimated that Facebook has around 2.2 billion active users.  Another social networking website is Instagram, most marketers earn huge revenue using these social channels. Instagram has around 1 billion active users.
These social media channels make it easier for marketers to attain a market share and develop a reputation for your product or brand. Utilizing these platform markets can engage with the audience, identify the competitor's activities, and also find out the customer's behavior.
This is very important to know which market you are going to target with the content. There are the best three ways to give value to the target audience.
Create unique and original content

Make content actionable

Be a resource
The information marketers provide in the content must be accurate, based on facts and figures, short in size, easy to understand. The customers find the solution in your quality content and also enhance their knowledge experience, monitor leads, and traffic to your content.
Marketers produce content for the customers looking desperately for. You need to consider the loopholes of the competitor strategies and how you fill it with unique marketing tactics.
As an example, the content produced by the Backlinko or Sumo is a pure gem. If you look at their case studies, you will find most of the things are based on pure facts. Here is one of their article How Intercom Generates $50 Million Annual Recurring Revenue.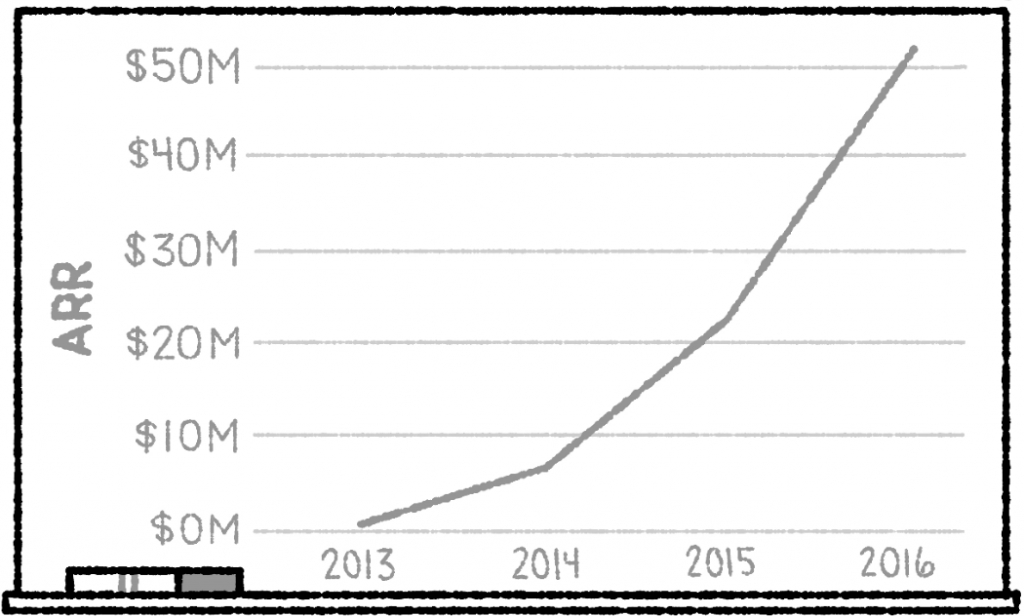 You can write visual content and spread all over the different social channels, Visual content consists of:
Images.

Screenshots.

Memes.

Infographics.

Video
By creating quality content, companies like DollarShaveClub reached a $1 billion acquisition by making only one video viral on social media channels.
A similar story is of Font Awesome which raised over $1,076,960 on Kickstarter with only a single video. Though Font Awesome has been used by many companies, to reach a milestone over $1 million is through by putting high-quality video content.
Convey a message: Put it in an infographic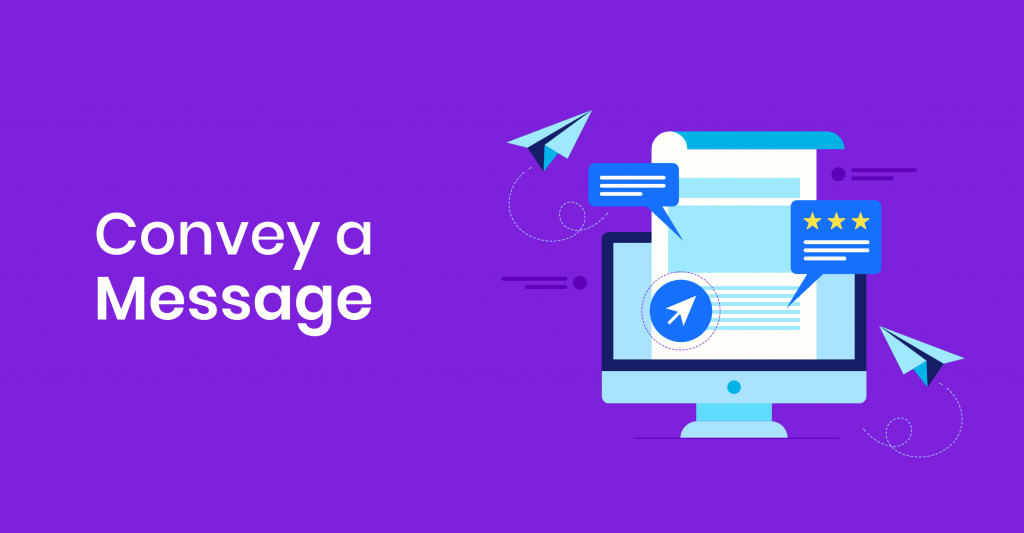 Infographics bet on two words 'Information' and 'Graphics.' It means providing information with the graphic images to easily recognizable the product or brand at once.
Infographics are a very reliable way to share a piece of complex information in a simple and clear image. Marketers utilize this valid method to spread their content on multiple social networking channels. People remember 10% of what they hear, 20% of what they read, and 80% of what they perceive and perform.
There is a case study that gives you the idea of how you can share your content on multiple social platforms and the value of the infographics.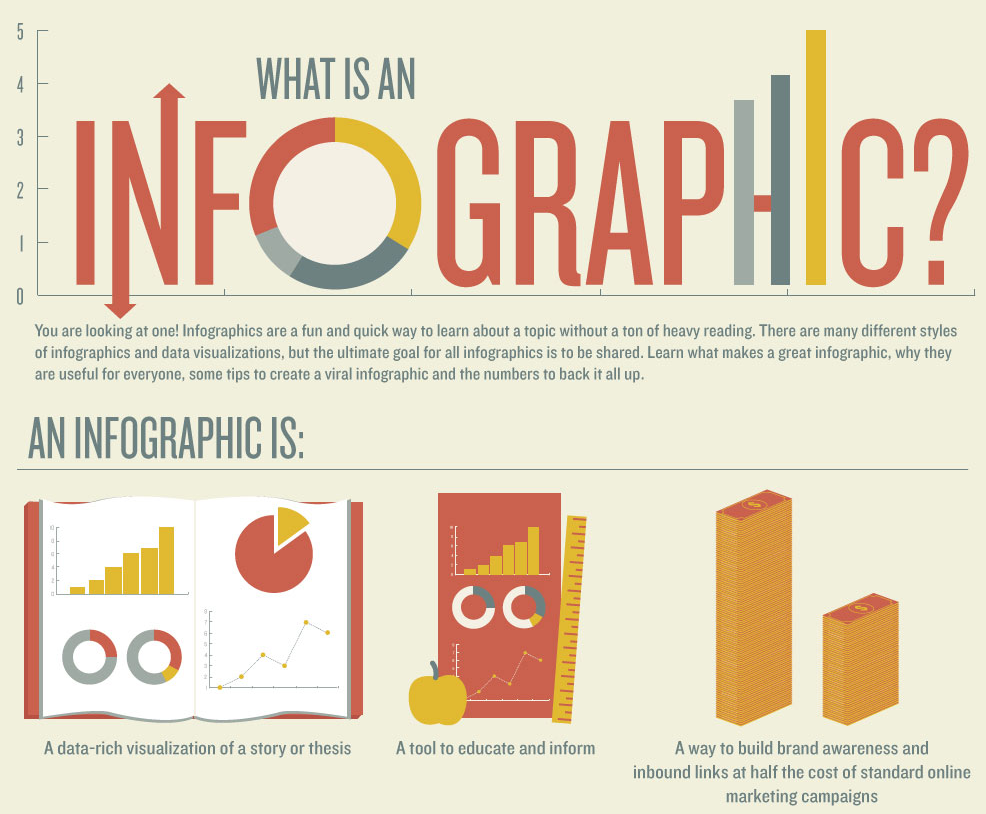 Infographics is a kind of storytelling which capture the attention and enhance the social engagement of the audience to your brand and established a genuine connection with them
It's is a broad type of visual communication that includes data and images. Marketers try to present extensive information in a graphic format to the audience to convey a message related to the product. 
Customers more preferred to visual content text rather than textual. Infographics have the ability to raise your sales and business reputation in an eye-catching manner.  People engage more with social media channels to know or learn about something and share the information with others.
We have an example that illustrates to you how infographics affect the content positively. Here is a travel agency infographic which demonstrates their customer from top to like a story. It tells from the destination to baggage in useful content the customer can easily classify while planning a trip.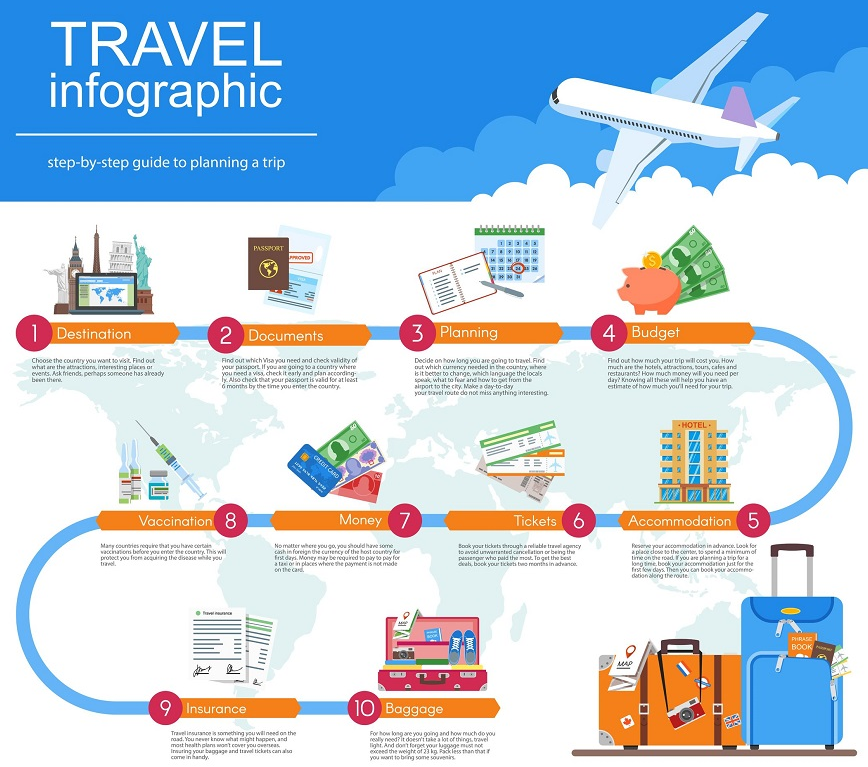 There are seven tips to create infographics for your business.
Make one big point

Use simple combinations of primary colors

Space it out

Choose three quality fonts

Come up with a solid, eye-catching design

Decide on what's important and what's not

Make it addictive
Boost your reach – Using Hashtags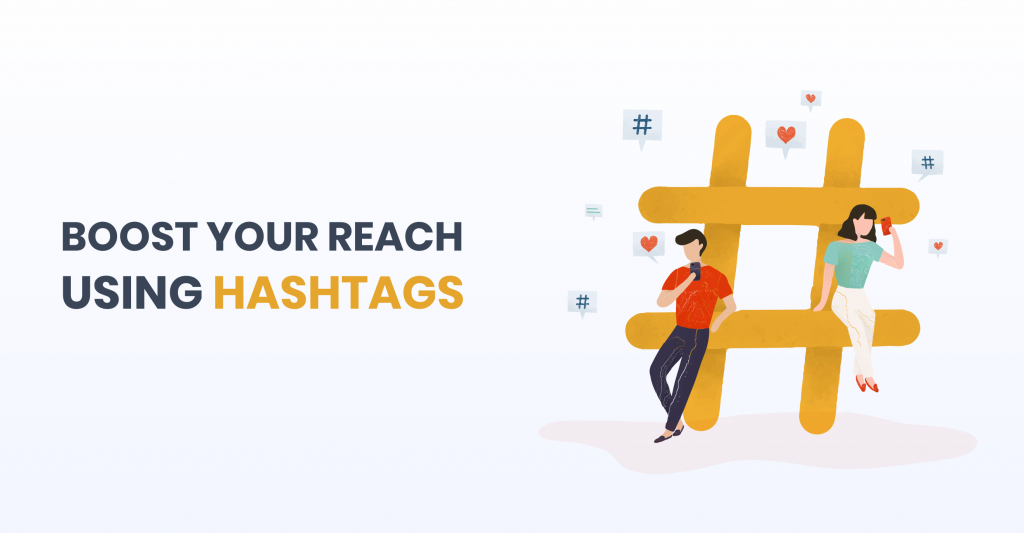 Hashtags is a word or expression that interprets the message related to a specific topic by using the ( # ) hash sign on different social channels. Nowadays hashtags are a vital element to boost the reach or target the audience all around the world utilizing multiple social channels. It helps people to find informative data and enhance their experience.
Marketers use hashtags to represent their brand reputation, convey a message related to the product, and established a warm connection with the clients.
"Hashtags are supposed to be short and concise. Every time you're writing to them, pay attention to this rule. If they're too general, you're likely to be using the wrong words. Effective marketing is always targeted for marketing." – J.D., Digital Marketing Specialist at Rush My Essay.'
The one thing which is notable for every businessperson that hashtags should be relevant to the product which shows the attribution of the products, simple and easy to interpret by the audience. 
Here are some suggestions which help you while adding Hashtags on pretty popular social networking sites.
Instagram: To increase social engagement towards your content or post marketers require to adhering less than 11 hashtags.
Facebook:  One of the best sites to boost your marketing reach there you need to add 2 hashtags. One should be a branded hashtag, relevant to your product or brand and another must be worth pursuing.
Twitter: If marketers crave to get 2* social engagement towards their product then they need to hold minimum hashtag on Twitter. Twitter has a set of rules and regulations. They restricted the entrepreneur to use minimum hashtags like one or two for each post.
According to Brandon Stanley 'Hashtag Marketing can boost Social Media Effectiveness Up to 40% '
There are plenty of tools that help marketers hashtags on different social channels. I'd suggest you Hashtagify to use the right tool for monitoring the hashtags and engage with the customers.
It gives you the ability to search any hashtag, explore famous trends, and choose the best hashtag for the brand campaign. You can monitor the performance of the hashtags on different social channels and track influencers to produce new ideas.
You can also automate your report to view the market results and share with the people to prove yourself how well you are performing than rivals.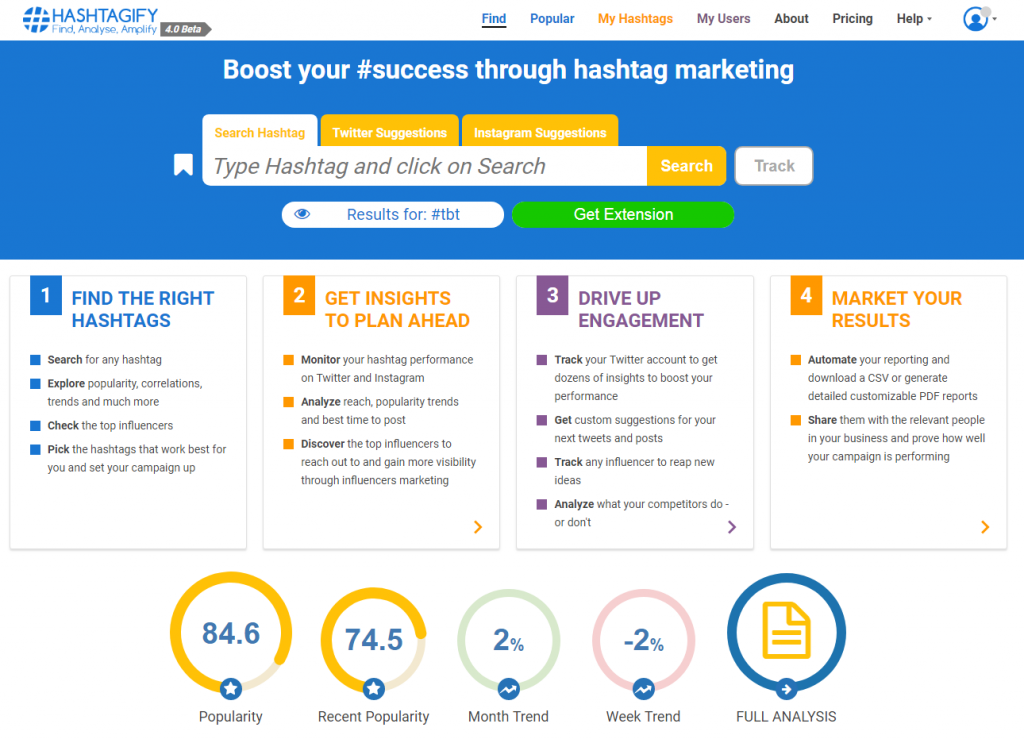 Use marketing tools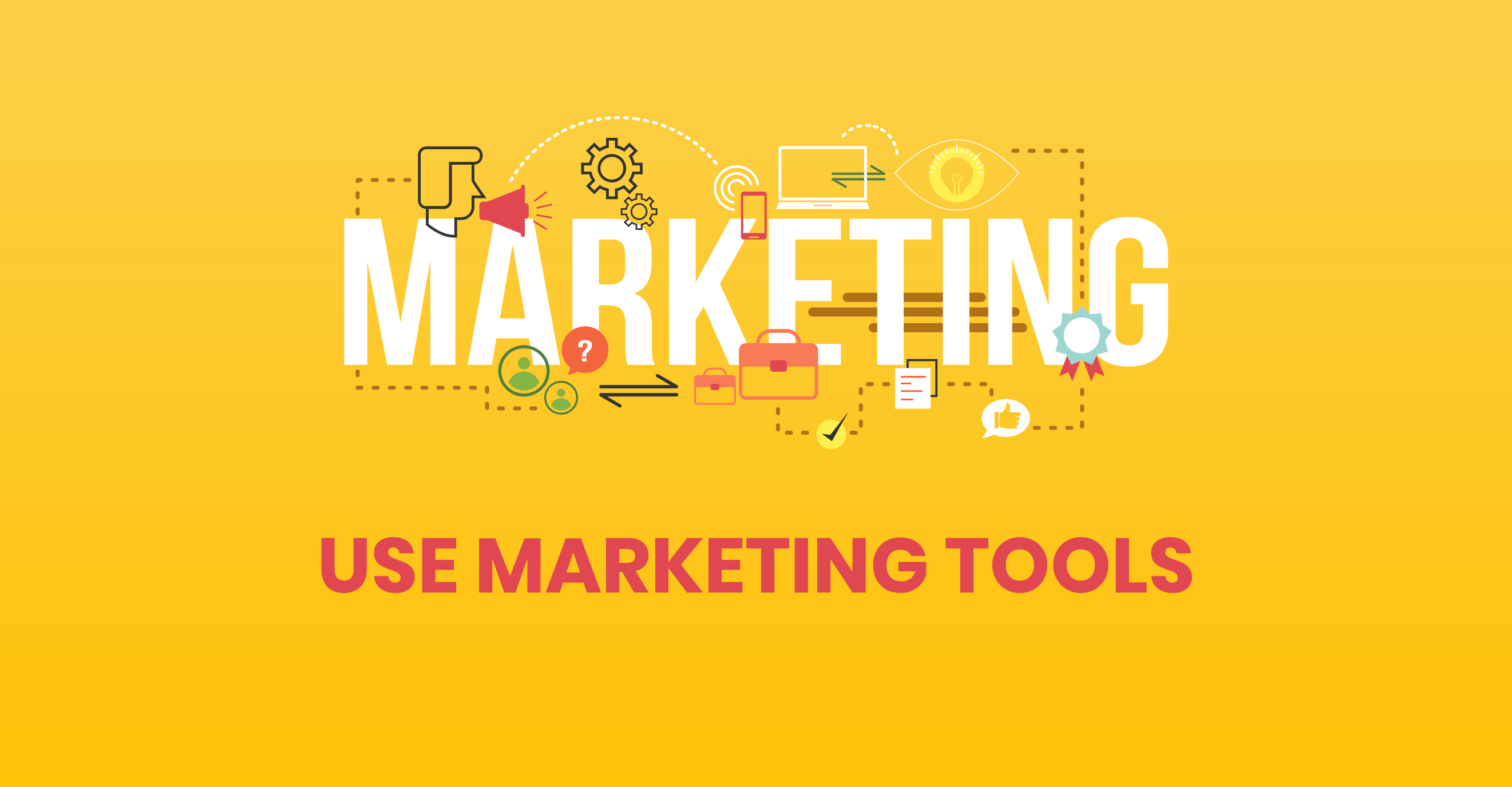 These social online marketing tools make it convenient for the merchant to run the campaigns on various social channels and track the valuable insight and the performance of the campaign.
In the digital world, marketers can easily examine the target customer's taste and preference through the social network. In 2019, social media users are expected to reach about 2.5 billion people all around the world every day.
Marketers should stay active on social channels because people retain more with these channels to keep in touch with others and want to know what's going on around the world. The user follows or interacts with their favorite brand on any social channel because they perceive the content and information campaigns more valuable.
Let me explain to you some fantastic social marketing tools to improve your marketing campaigns.
ContentStudio – Social media marketing tool
I hope you have heard about it. ContentStudio is one of the most powerful social media marketing tools for social media marketers, individuals, businesses, and digital agencies. It helps them boost their marketing activities by curating content, automating their social campaigns, and managing their brands.
It comes up with tremendous features that help marketers in various ways. Using AI technology, ContentStudio brings the most popular content from all over the world and facilitates you to use its smart features and gain more social engagement towards your marketing campaigns on a complete auto-pilot.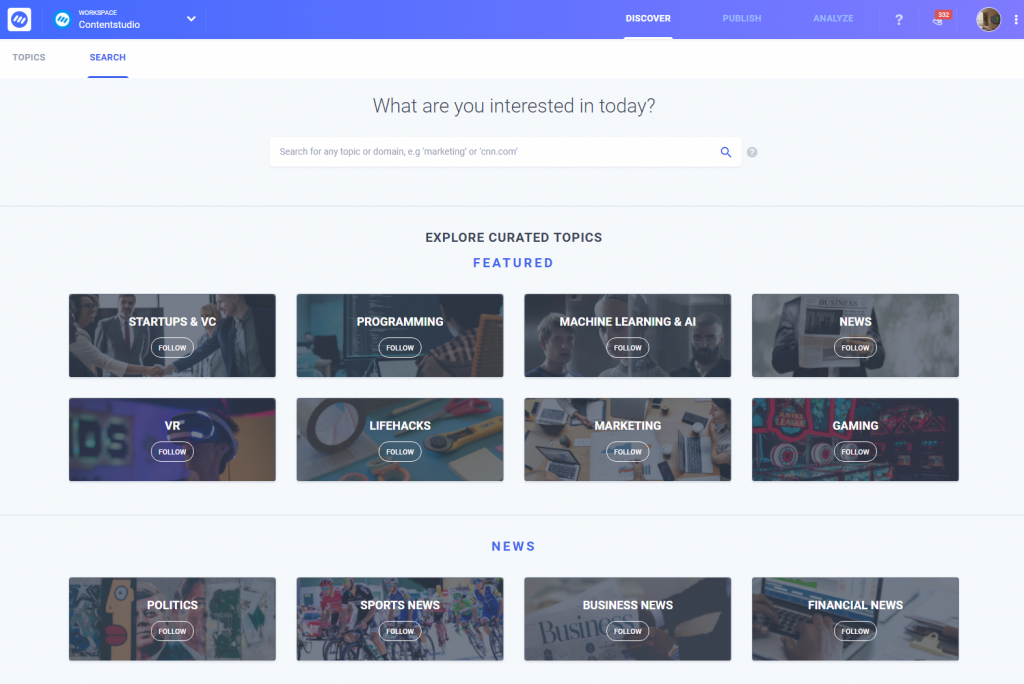 Replug
Replug is a URL shortener and link tracking platform that also allows you to add eye-catching and branded call-to-actions or retargeting pixels to any page on the web which you can later share on your social network channels to increase your brand awareness and traffic. 
With Replug, you can create branded shortened links with your custom domains. You can add a call to action to every link which you shared on various domains and identify the traffic which is generated from domains where you share that link.
Through CTA's, you can engage your audience towards your site when they are about to leave or capture leads by showing an optimized opt-in form. Now it is effortless for you to create brands and campaigns in a more optimized way.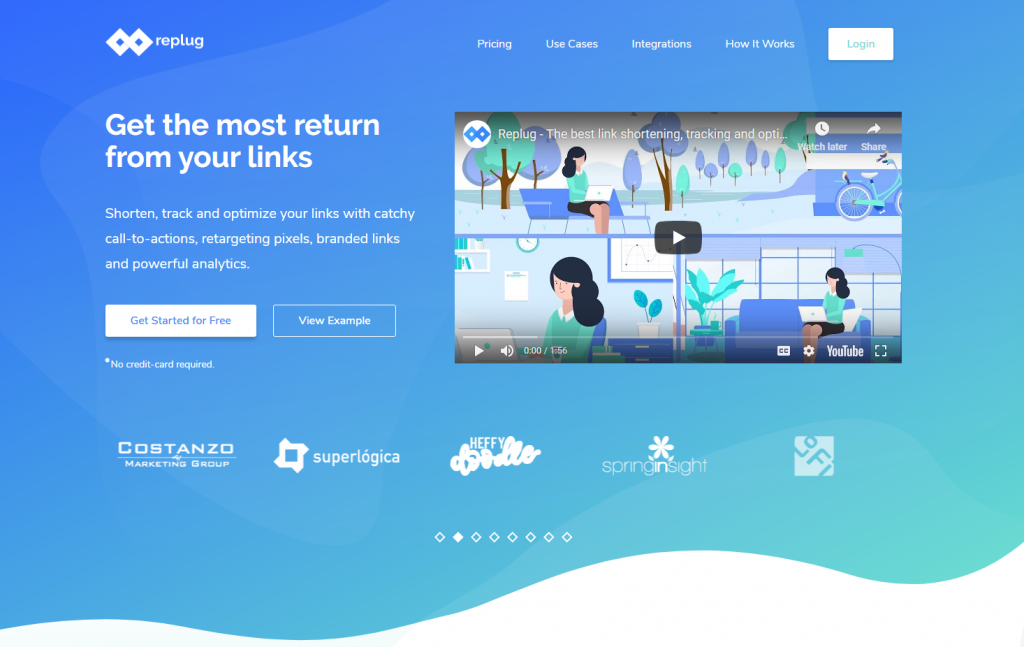 KEYHOLE
KEYHOLE gives the ability to understand how your audience feels about your brand or product and rivals product. It helps you to understand the conversation and the sentiment around it. It gives you the chance to don't miss significant conversion rates.
You can easily understand themes, trends, and audiences to better cater to your target market's requirements. Capture every significant moment of your event and access real-time engagement data to amplify your event reach as it runs.
Save your team hours every week by using Keyhole to aggregate metrics, monitor and analyze your campaigns, and build reports. Find and connect with the most relevant and engaging influencers in your industry.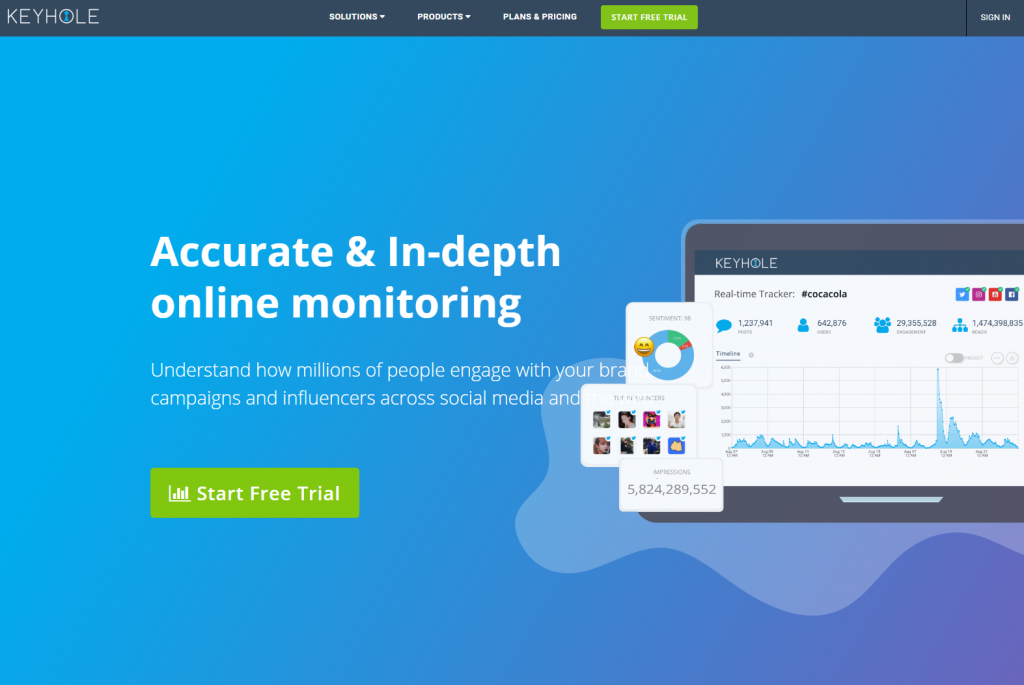 Portray your appearance as a brand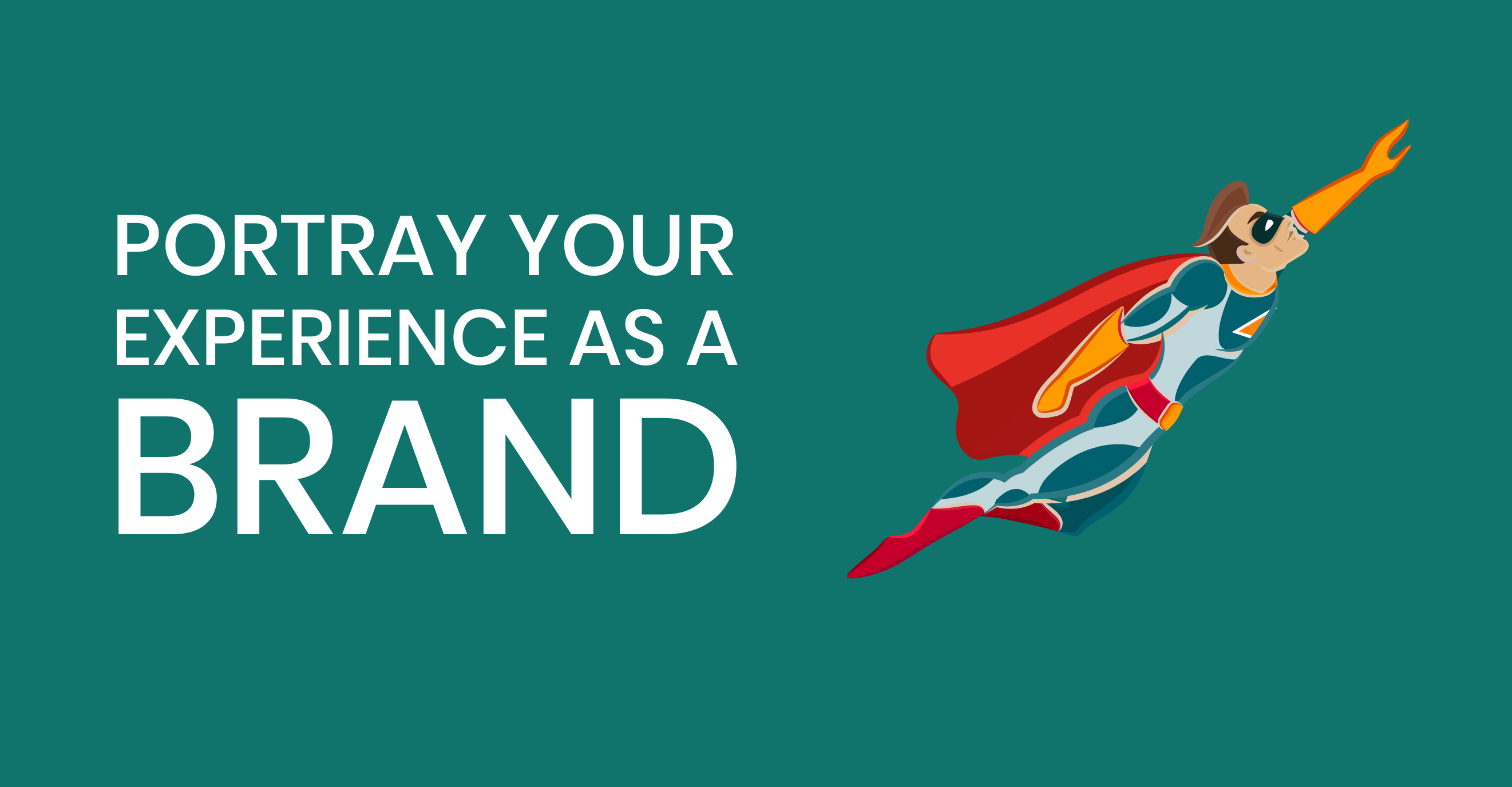 Brand image is the general impression of the product or service.  You have listened more often 'The first impression is the last impression'. The way you portray your product will create an impression of your business in the sights of the target audience.
According to Jerry McLaughlin, "brand is the perception someone holds in their head about you, a product, a service, an organization, a cause, or an idea.  Brand building is the deliberate and skillful application of effort to create the desired perception in someone else's mind."
Brand images are one of the prominent elements which differentiate your brand identification to others brand.
The brand image represents the mission, vision, unique attribution of the product, and brand voice to the target audience.
In the digital marketing world, multiple brand designs help marketers while building a strong brand foundation.
Typography

Color Palette

Form/Shape

Logo
If the audience feels estimable after inspecting the brand image, then they will automatically turn into your loyal customers and spread the reputation of the brand with others on several social network channels.
The important thing which marketers always keep in mind that the character they used to explain the brand personality in the brand image has a positive perception in front of the audience or people inspired with the entity then there are the chances that the customers can easily interpret the brand message in the right way.
Let's take an example of Coca-cola who has a massive margin all around the world with a revenue of over $44.29 billion. It is not just a firm but an economy.
Coca Cola is a brand known for happiness, pleasure, and a great experience. It is the 'original cola' and has a 'unique taste'.
Coca-Cola Company has registered as one of the largest marketable brands with 94% of the state acquiring the red and white Coca-Cola brand Logo.
Coca cola's presence in more than 200 countries and serves 1.9 billion people regularly. In fact, out of the 55 billion servings of all kinds of beverages drunk each day.
You can survey the marketing history of Coca-cola, the strategies they were used at an early age, and how they got the idea of the bottle, and much more.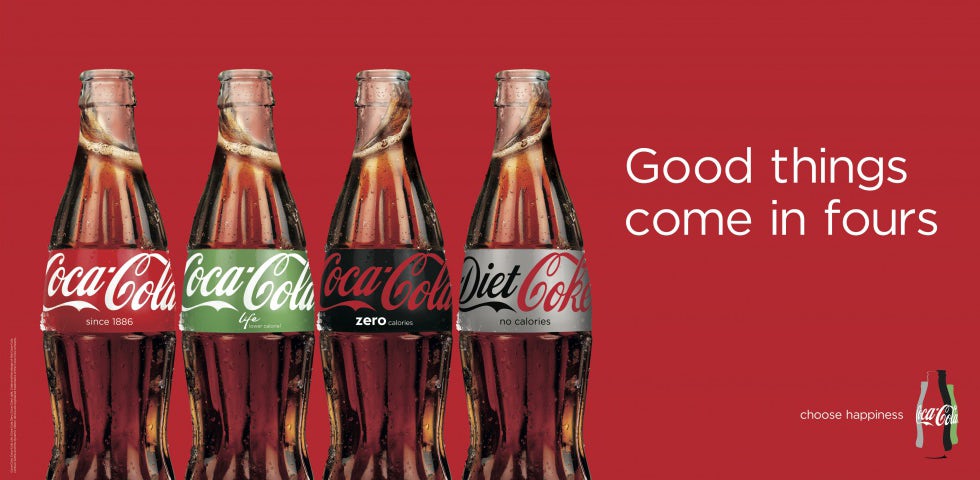 Stay Proactive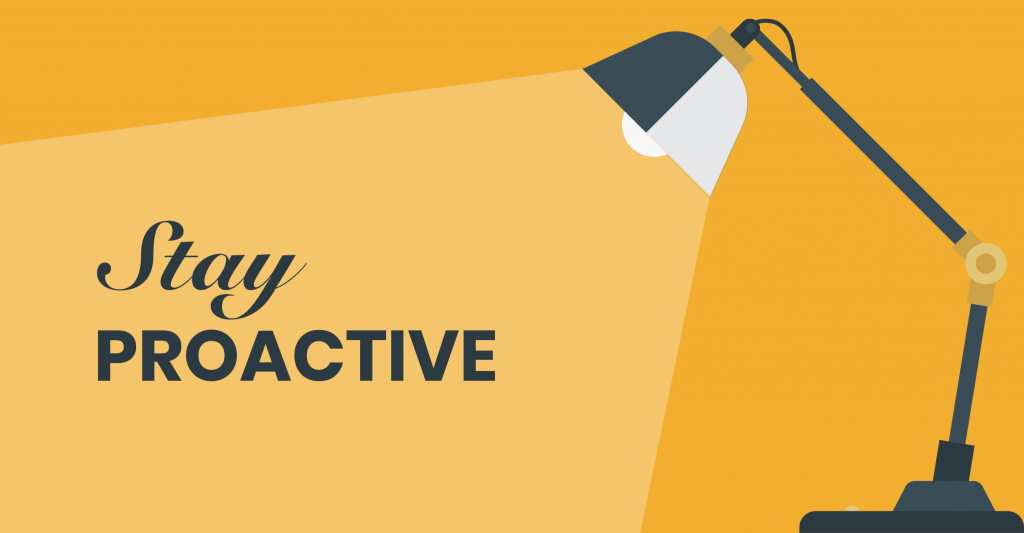 Proactive is action-oriented behavior, being proactive the marketers instead of waiting for the problem, change, need or things happen in the future they try to seek alternatives solutions or opportunities and give their best to handle it effectively.
The marketers should continually look forward to marketing tactics and actively engaged with the audience using numerous social media channels to make things proceed.
For attaining a market share, the marketer needs to study the trends. It's is the best way to running in a marketplace instantly. So marketers must spend quality time on different social sources to understand technology advancement.
Spending time on social channels like Facebook, Twitter, Instagram, Youtube, and etc also gives you the strength to understand the audience so you can develop a persona according to the identified target audience.
A proactive enterprise sets the budget first because all digital tactics need an investment consist of the team, executing, implementing, advertising and etc.
Marketers just need to focus on qualitative and quantity distribution. Both are a major aspect of marketing products or services. You can find the analytics against the campaign which you spread on multiple social media channels.
It's difficult to find the social marketing tool where you can curate niche relevant content, tracking the performance of the campaign, and find the analytical of social sites under a single station.
Tackle customers complaints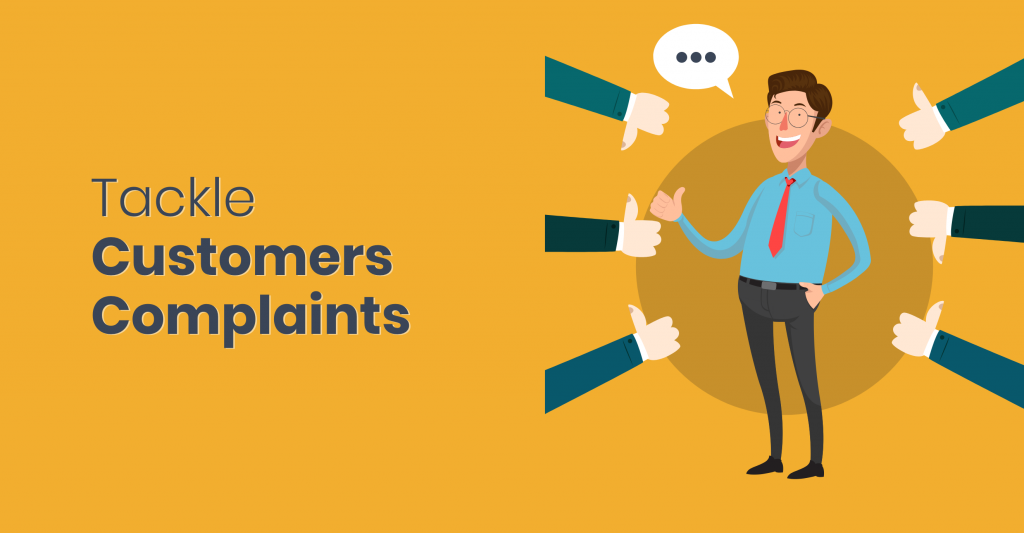 Every business deal with the complaints of the customer. It is a challenge for the entrepreneur to handle it with patience and professional manner. By ignoring complaints, they quietly leave and get the product from the competitors.
To maximize the ROI, you have to listen to your customers carefully and assure them that you will work on it. Markets need to ask the question to the customers that what they expected about the solution to their problem.
As a successful organizer, you need to put yourself in the customer's shoes and view the obstacles of the customer from their perspective rather than your own.
Salesperson seeks to employ 'You statement', whenever you're talking to the client it feels them valuable and respectable. If the issues arise then apologize to the customer rather than blaming other staff or departments. Try to avoid giving excuses to the audience in advance.
There are five strategies to handle customers' complaints constructively.
Stay calm

Listen well

Acknowledge the problem

Get the facts

Offer a solution
Analytics tools for measuring performances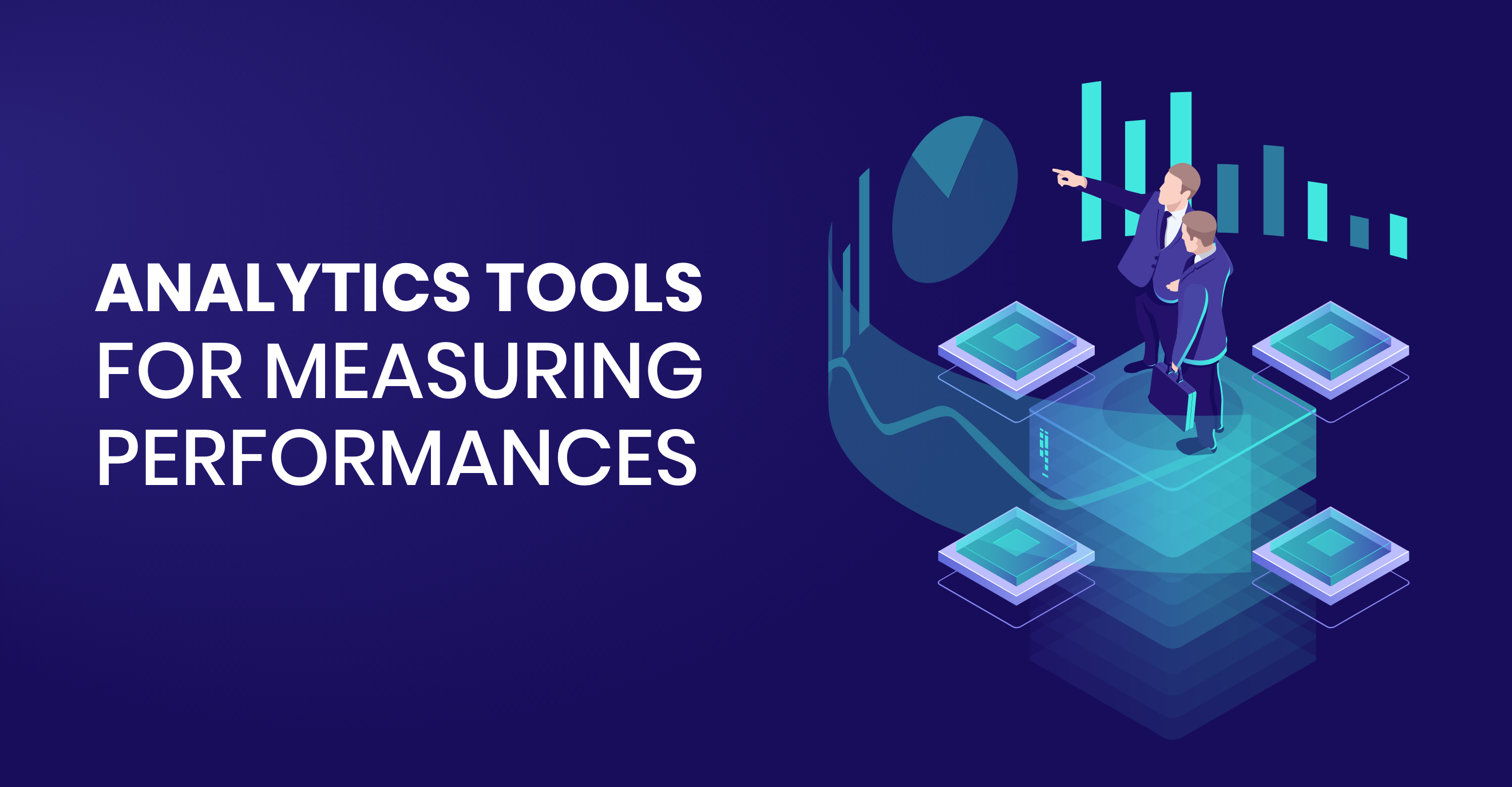 Analytics is a more refined way to scrape data related to different marketing trends. It also gives you the direction where marketers need to make improvements to achieve their goals more effectively and grow share in the business.
With the extensive use of social media channels, marketing strategies dramatically evolved to satisfy their customers. Businessmen need a tool to enhance campaign performances and marketing efforts all around the world on multiple social networking channels.
Google Analytics
Google Analytics is a platform that helps the entrepreneur to get a profound understanding of your customers. It gives them the ability to understand site and app users to entirely evaluate the performance of your marketing, products, and more.
Marketers can operate with Google's advertising and locate valuable insight to reach the target audience. Process and share your data instantly with an easy-to-use interface and shareable reports
According to Mariam Naficy, Founder & CEO, Minted
'Google Analytics helped us optimize our art marketplace, resulting in 400% year-over-year revenue growth for our art business'.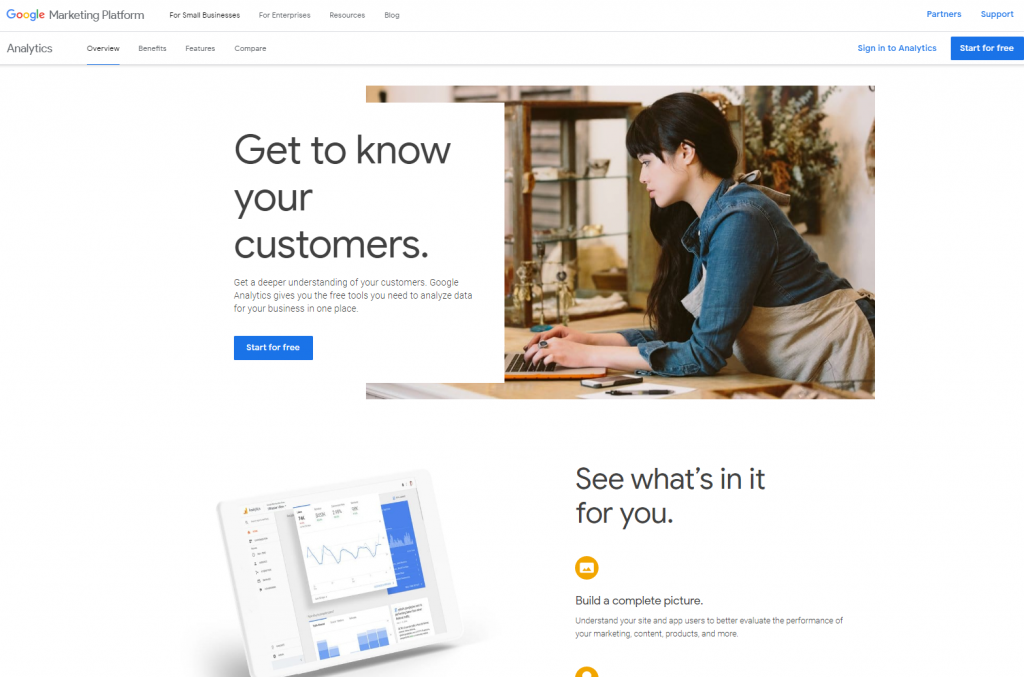 Conclusion
The factors mentioned above are simple and obvious to understand the impact of the social networking channel to advertise your product or band all over the world.
We have discussed briefly how you address your customers and provide them with a quality product and content to give the idea of your business.
With ContentStudio, Replug, and other marketing platforms to track the performance of the campaign and brands in your marketing strategy.
Sadia Umer
Sadia Umer works on putting together high-quality content for Replug customers to read. When she isn't writing, she can be found reading and trying random life experiments.