Replug is getting a comprehensive overhaul
We have been hard at work to build a new and improved Replug for our valued customers. Based on your valuable feedback, we have restructured Replug from the ground up. This solid foundation will be the basis of a technically advanced tool capable of transforming the way you create branded links, share, and track them.
We've made some serious improvements to your favorite link shortener. Let's explore.
A Captivating UI
The Replug interface has received a fresh makeover. A tantalizing new design and an exquisite layout welcome you to an enhanced experience.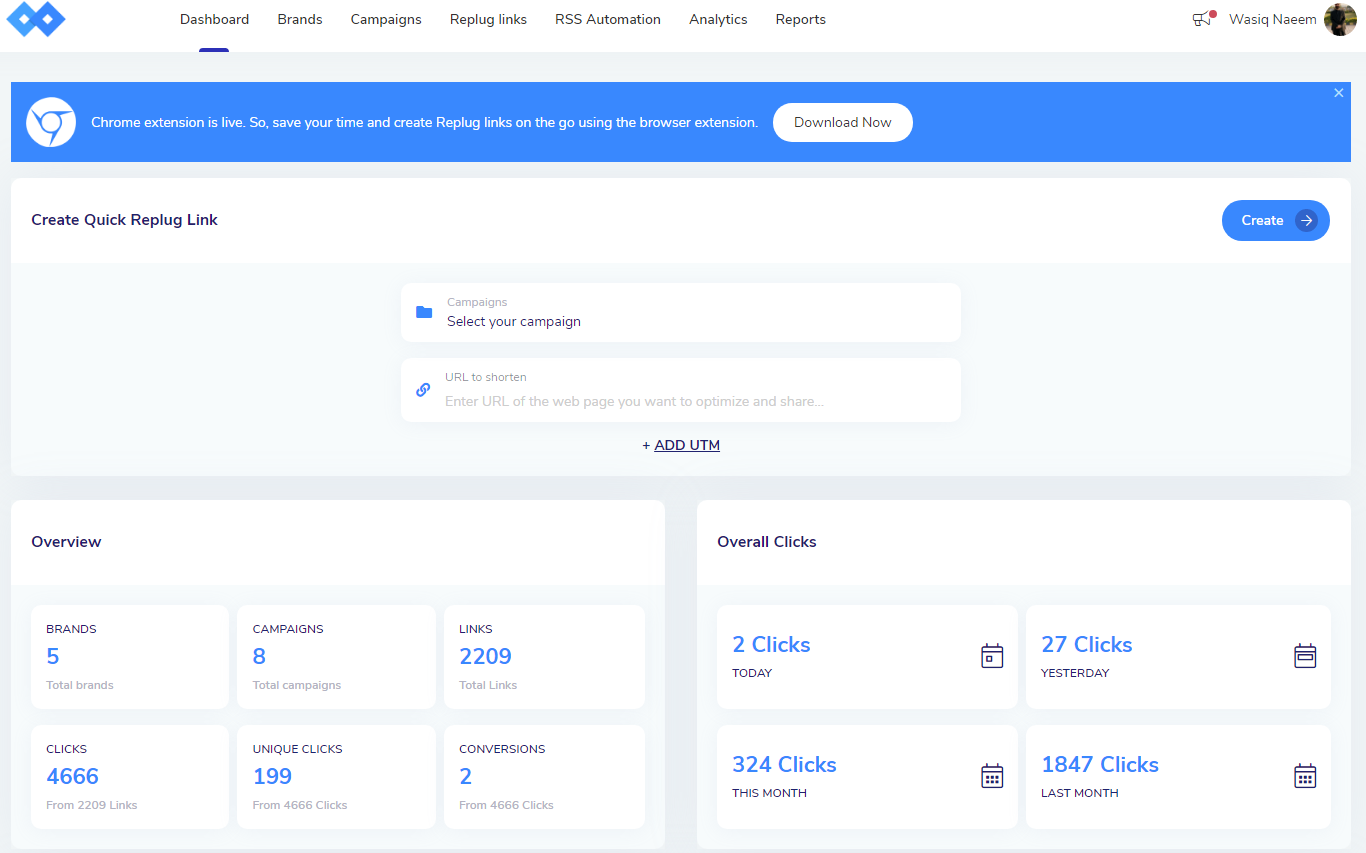 With advanced functions and all the handy statistics above the fold, the new dashboard provides a bird's eye view of your account's performance.
Other charts include click performance, conversion performance, top countries, and visitor referrals.
The goodies do not stop there…
Upcoming Features
We have planned to roll out a series of new features, enhancements + improvements that are going to help you get more website traffic and cement your brand authority.
A few flagship features are
Deep Linking
A/B Campaign
Password Protected Links
Geo-Targeting Links
Bridging Pages
Advanced Link Monitoring
Zapier Integration
These and many more will help you brand, share, track, and analyze the URLs you share.
A new direction has been set for Replug to emerge as a state of the art innovative tool for link management and brand building.
So stay tuned as we will keep revealing awesome new features in the days to come.
We are confident you will love them.
Wasiq Naeem
Wasiq Naeem is a content and digital marketing veteran who is passionate about his writing. Extensive research and producing high-quality content is just another day at the office for him.