In the vast landscape of social media, Twitter stands as a prominent platform that connects people from all walks of life. In this guide, we'll uncover the secrets of tweeting links with finesse. So, let's get started!
Question statement: 
How to tweet a link without a URL?
When crafting a tweet on Twitter, the URL you include will be initially visible within the tweet text. However, upon posting the tweet, Twitter automatically generates a preview for certain URLs (not all), transforming the appearance of the tweet. 
This preview showcases essential details from the linked page, such as a headline, description, and often an accompanying image.
As a result, the full URL is no longer prominently displayed in the tweet, offering a cleaner and more engaging presentation for users.
Here's how to tweet a link without URL:
Step 1: Log in to Twitter and paste your link into the compose box at the top of your Home timeline. 
Also read: How to find my Twitter URL on mobile and desktop?
Step 2: Twitter will automatically generate a preview of your pasted link. Hit the Tweet button and Twitter will share the link without showing the URL.
That's it! You've your link tweeted without the URL!
Important Note:
Not all URLs will trigger a preview; some links, such as specific file types or websites with restricted access, may still display the full URL in the tweet. In addition, you only have 280 characters to use in a tweet. In this situation, you could:
Use a URL shortener service
Describe the link in your tweet.
We have a solution for your long URL problem!
Introducing Replug: Your Solution for Shortening Twitter URLs
With Replug, you can transform lengthy URLs into concise links for your tweets. Say goodbye to character count woes and hello to engaging, impactful content. 
Let's dive into the simple process of Replug's URL shortening and bring your Twitter sharing to the next level!
Step 1: Sign in to Replug or create an account for free. 
Step 2: To shorten your URL, go to the main dashboard page and select your campaign. Then, paste your long URL into the "URL to shorten" section and click "Create."
Note: A campaign is a name for your shortened link, and you can create one in just a few seconds. It is simply a way to keep track of your shortened URLs so that you can later view analytics for each link you create with Replug. 
Step 3: Congratulations, your URL has been shortened! Click the edit icon to customize your shortened URL, copy the URL, and then click the update button.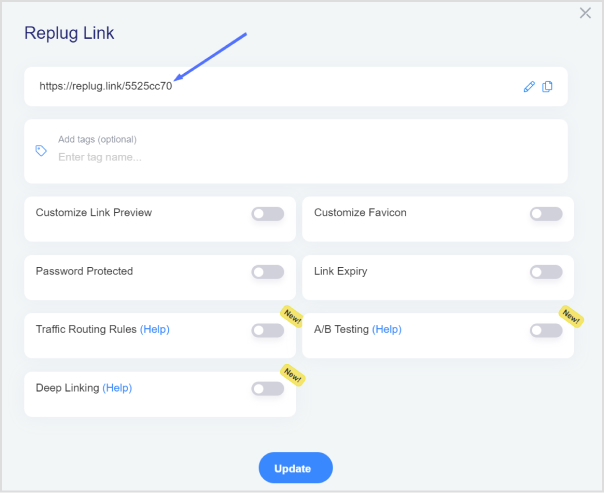 Replug Analytics: Measure Link Success
Are your Twitter links making the impact you desire?
With Replug Analytics, you can dive deep into your link performance and discover the key to boosting engagement, maximizing reach, and achieving your Twitter goals like never before.
Replug Analytics empowers you to make data-driven decisions and revolutionize your link-sharing strategy.
Know more about the Replug analytics here!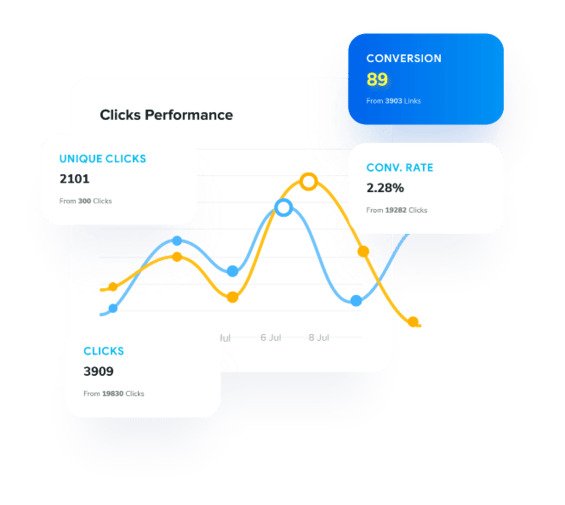 FAQs
Can you embed an image in a tweet?
Yes, you can embed an image in a tweet by directly uploading it to Twitter. When composing your tweet, upload the image, and it will be hosted on Twitter's servers, appearing within the tweet's content for all users to see.
What are the benefits of using shortened links on Twitter?
Shortened links offer cleaner tweets, free up character space, and encourage more user interactions.
Are there any character limits for links on Twitter?
Yes, Twitter's character limit is 280, and sharing lengthy URLs can consume valuable space. A link shortener helps keep tweets concise and engaging.
You may also like:
How to Disguise a Link Using a URL Shortener?
How to Create a Perfect Call-To-Action (CTA) For Maximum Conversions?
Step-by-Step Guide: How to Add a Website Link to TikTok Bio?
How to Shorten a Link for Instagram Bio: Step-by-Step Guide
Arslan Jadoon
Meet Arslan, a skilled website blog and content writer who combines creativity and expertise to deliver engaging and informative pieces that captivate audiences.