Have you ever seen someone's tweet with a short and sweet custom URL? Chances are high, you have seen a short link in a tweet – brands and entrepreneurs have different link shorteners for Twitter.
Are you surprised? Why so much effort on Twitter? 
Well, it's one of the top-tier social media platforms with approximately 450 million monthly active users, enough to put some light on this platform.
The easiest way to validate a social media strategy is to look at the social media influencers and top brands – if they're following the same tactic or something similar, you have the answer.
Got a question for you!
Why did you join Twitter?
Here are the possible answers:
Establish a community around yourself or your brand

Find prospective customers

Drive the audience to your website

Improve your brand positioning
Well, you could double-down on these things if you use the link shortening on Twitter the right way.
Interested in how to pull this off?
Keep reading the article!
Why need to shorten links for tweets?
If you're wondering what good can come out of putting all this effort into shortening the URLs for Twitter, then you need to dig into the reasons why you need short URLs for tweets:
1. 
User-friendly structure for links
Short links are more trustworthy than long and clunky links on social media. The problem with long links is that they usually contain several parameters to track visitors' browser, location, referral source, etc. 
Links on social media platforms should be short and sweet. Unfortunately, even though Twitter shortens the URL using its native URL shortener, it doesn't provide any tracking data. Therefore, it's not helpful from a digital marketing standpoint. 
There are so many reasons why brands opt for shortening their links on social media, but user-friendliness is surely one of them. Nobody wants to put out links that scare people away. 
Take a look at the tweet from Michael Hyatt:
Not only did they structure their tweet perfectly, but he also used a short, clean URL to direct people to the right page. 
2. 
Avoid long and spammy look
The URL length has been a hot debate on social media, especially when sharing content on Twitter. Regular, long URLs don't fit in, and Twitter mostly hides the second half of the URL depending on the tweet's length.
It's true that such long and clunky URLs sometimes look spammy. Therefore, new followers mostly hesitate to click on the long URLs. A URL shortening tool is a great solution for coming up with short URLs for sharing on social media.
You might find a lot of bloggers and social media gurus using long blog post URLs on Twitter. 
Here's a quick example: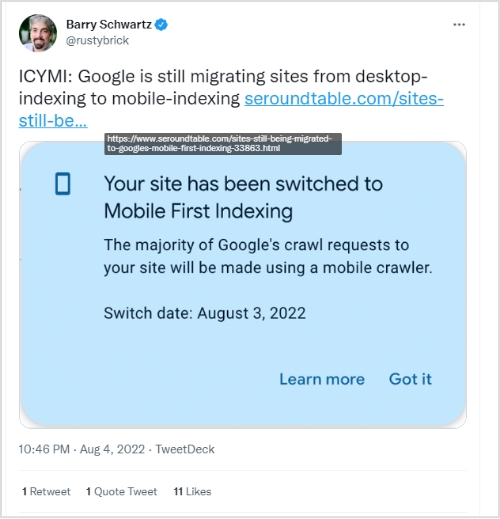 Barry Schwartz is a search engine marketing expert who monitors search engines and their algorithm updates. 
3. 
Increase clickability on the links
One of the perks of using short links is that it could increase clicks on your tweets. Since people don't always trust long URLs, disguising the links often does the job. If you haven't had a chance to experiment with short URLs, then you have to try it out.
As far as increasing the clickability on tweets, it's been noticed that a precise caption with a short link is the perfect combo for getting more clicks on Twitter or social media in general. 
I stumbled upon an impressive tweet. 
Take a look: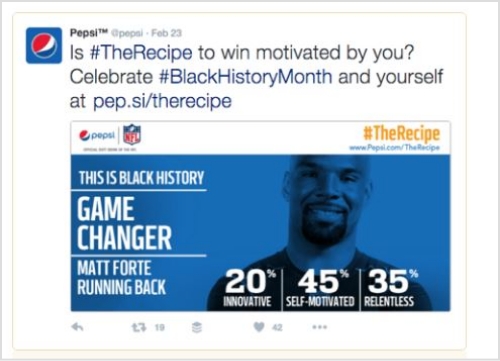 So the chances to get clicks on this branded URL are more than any random URL. This could be a solid reason to try out short links for Twitter. The more people click on your tweets, the better the Twitter converts for you.
Related: Using Vanity URLs for Social Brand Awareness
4. 
Branded short URLs help drive visitors to the site
Have you seen brands that use their branded short URLs on social media? These short URLs look so elegant. Don't they? 
I don't have a smidgen of doubt about the trustworthiness and authoritativeness of short branded URLs. This is the sole reason that every influencer and brand uses the branded short URLs. 
I came across Techcrunch's tweet, look what I noticed: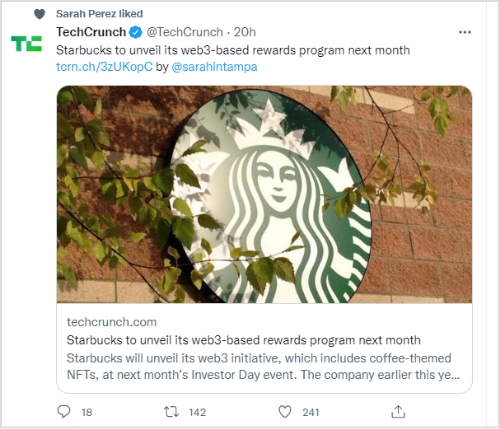 This giant online tech publication uses short branded URLs for social media. The thing is that when top experts or brands are using tactics, it gives others permission to adopt the strategy and play with it. 
5. 
Keep track of clicks on the links
The worst thing about putting out links on Twitter would be consistent publishing without tracking the links' clickability. 
Most bloggers and entrepreneurs who focus on Twitter often share blog posts and YouTube videos to capitalize on the opportunities, but most don't track the links' performance.
URL shortening allows these users to generate trackable URLs. These short URLs could be for all the blog posts or website pages.
The benefit is that you could find out which of your tweets outperform others from a clickability standpoint. It could also hint at the type of content that's getting more traction on Twitter. You could always double-down on that content to leverage the Twitter platform.
Which link shortener is the best?
You've just read five reasons why you should use short links for Twitter. There are number of good link shorteners available in the market such as Bitly, Rebrandly, Pixelme etc.
But if you are looking for something that provides you value for money and includes all the top features then you should definitely check out Replug.
Replug is the best link shortener and a powerful tool that provides so many facilities for marketers, social media experts, and bloggers. The best part is that it's not just a URL shortener. Instead, it's an all in one link management, click tracking, and retargeting solution. 
It also comes with a bunch of additional short link management features such as:
Social media bio links

Branded URL shortener 

Traffic Routing

Deep Links
Here's an example of short URL tracking with Replug:

I could see the number of clicks on the short URLs I created with Replug and shared on social media.
Related: 9 Bitly Competitors That Agencies Should Try Out
Benefits of Replug
Here are the key benefits of the Replug tool:
Bio links for social media platforms
One of the Replug features is bio links. It's a one-link solution to create social media bio links for Instagram, Facebook, Twitter, etc. The benefit of using the bio links feature is that it lets you generate a single-link custom landing page that showcases all of your social media channel links.
Related: 7 Ways You Can Use Instagram Bio Links to Your Advantage
Branded URL shortening
Replug lets you create branded URLs for specific campaigns. Some brands use branded short URLs and highlight the campaign names in those short links. No doubt that branded URLs improve audience trust to click on the links. Perhaps, long and funky URLs look suspicious, and rightly so. Most scammers use malicious codes on certain website pages, and their URLs don't look trustworthy at all. Therefore, short branded URLs depict the brand's effort to improve the URLs. Thus, most website visitors are likely to trust their links.
Deep links
One of the features of Replug is deep links. Deep links navigate users to an app instead of a website or an app store. Such links are used to send users straight to specific in-app locations to increase conversions or improve user experience. In addition, these are smart links that can determine and identify browsers, operating systems, and apps to provide seamless navigation without wasting any time.
Retargeting visitors
Retargeting pixel is a snippet of code added to your website. The purpose of this embedded code is to identify the tailored audiences. It allows advertisers to target the people who have visited your landing page or website. So Replug can configure retargeting pixels of social media platforms for your businesses.
Related: The Complete Guide to Content Remarketing: 20 Tips and Examples to Re-Engage Audience
UTM parameters
UTM parameter is a popular referral traffic tracking system that adds a slug in the URL. It makes it easier for businesses to track website visitors and identify traffic sources. It is quite useful when you've set up a social media campaign and applied several social media traffic tactics at once and want to know which one is outperforming others. A UTM parameter could also come in handy in the lead generation process.
Custom audience building
One of the benefits of the Replug platform is that it allows users to build a custom audience. A custom audience is a group of audiences that have visited your website before and become reachable through online advertising across multiple social media and ad networks. The custom audience is primarily built to retarget the audience through online advertising. The process begins with getting a pixel code from the social media platform and placing it into the website source code. Replug allows you to build a custom audience through short URLs. 
QR code marketing
Replug has a QR code generator to let marketers and businesses create QR codes for their social media or website links. The purpose behind QR code marketing is to drive offline audiences to digital channels. Moreover, QR codes could be printed on business cards or event invitations so that people scan them and find your web address or social media link.
Short URLs analytics
Analytics data is vital to understanding the success of any social media or online marketing campaign. Replug Analytics gives you a deep dive into the clicks on the short URLs. Plus, you could analyze the conversion rate from each short link you generate through Replug. Just make sure that you have properly configured the Replug.
CTA's to increase website traffic
When users shorten links using the URL shortener, it also allows users to display a pop-up CTA snippet when the end-user clicks on the URL and lands on the destination page. For example, suppose you grab an Entrepreneur.com article, shorten the link, and share it on Twitter. Then, when visitors click the link and land on a specific article, they'll also see a small pop-up snippet. Clicking the CTA drives traffic back to your website.
How do you shorten a link for Twitter?
Twitter does have its own t.co Twitter URL shortener – it's part of the Twitter platform or service, but it can't be used as a standalone URL shortener.
Any links shared on Twitter, whether they're tweets or DMs, Twitter will automatically process and shorten to a t.co link. Clicking these links will navigate to the destination URL.
However, there is no link tracking nor bio link features available with Twitter link shortener. To keep track of your short URLs on Twitter, you need to try out a third-party twitter link shortener.
Can I still use a Replug URL shortener to shorten links? 
Even though Twitter uses its own t.co URL shortener, you could still use Replug. Plus, you could easily shorten your links for Twitter or other social media platforms using Replug.
Shortening Twitter links using Replug
Twitter URL shortening isn't as difficult as it may sound. However, a little bit of technical knowledge can help you get over the line. Since Replug is a fantastic URL shortener, it could be used to generate short URLs for Twitter.
Here's you can set up your URL shortening for Twitter using Replug:
1: Sign up for a Replug account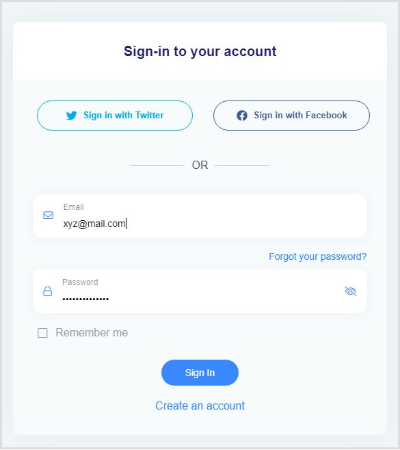 The process begins with signing up for a Twitter Link shortener. Replug is an all-in-one URL shortener tool that doesn't only create short URLs for you, but also provides you with branded links. 
Moreover, it's an excellent Bitly alternative tool that could also drive social media traffic to your website, meaning you can also drive a social media audience to your website.
2: Generate short URLs for Twitter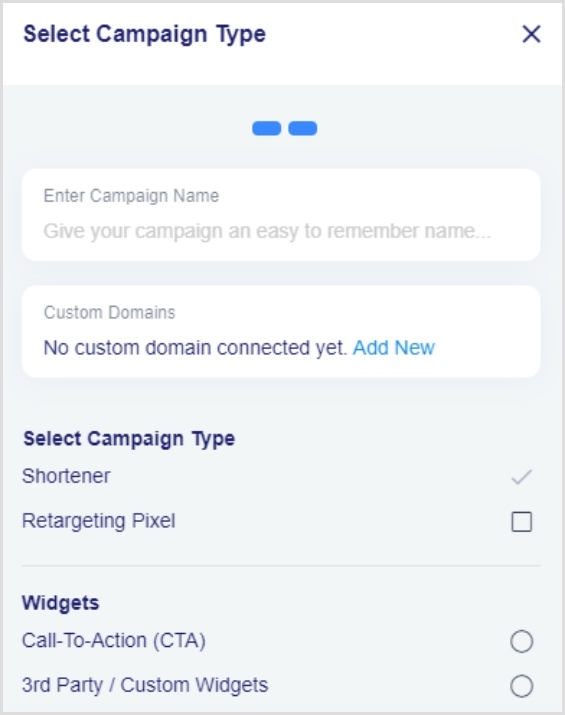 After setting up your account. Create brand and URL shortener campaign. Then copy the Twiiter URL and paste it in the relevant fields. Then complete the required steps to generate short URLs for Twitter.
3: Track short URLs for Twitter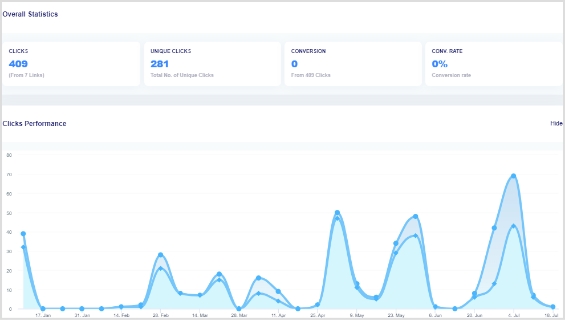 Short link tracking is crucial to the whole process of Twitter management. No doubt, analytics play a vital role in any digital marketing campaign. You may have heard about click-through rate, lead generation, and conversion optimization. All these metrics won't be possible to record if the click tracking isn't in place.
Replug is link shortener for twitter as well as for other social platforms.  Thus, you can track your short URL's performance on Twitter, Facebook, Instagram,Youtube etc.
Related: Instagram URL Shortener Tools To Elevate Your Marketing
Let's conclude
Ready to take Twitter marketing seriously? No doubt Twitter is inevitable when it comes to social media marketing, and so is shortening Twitter links.
Sure, the key to winning on Twitter isn't putting out loads of links on the platform. Instead, it could also be tweets, replies, or retweets. 
When you take start Twitter engagements, build relationships, and share content, you notice that there is a lot of potential on Twitter, and you can cash in on the opportunities.
Whether you're a startup that needs to generate leads on their website or a blogger who wants to drive people to their blog posts. It doesn't matter. The links in the tweets would play a critical role.
Therefore, it was necessary to discuss link shortening for Twitter so that many of you could figure out Twitter link shortening.
Plus, it was essential to share why short URLs matter for Twitter and what benefits the Replug URL shortener brings to the table.
Sign-up for a free Replug account and start shortening your links for Twitter.
Hassaan Khan
Hassaan Khan is a freelance writer for SAAS companies, e-commerce stores, and niche websites. He has contributed to SEMrush, ThriveGlobal, BloggingCage, AllBloggingTips, and several other publications. He builds niche websites, publishes e-books, and helps website investors with his done-for-you niche site-building service.