Get your Black Friday deal mentioned in this list!
Just fill up this form with your Black Friday deal details and our partnership executive will respond to your request with an email.
Black Friday and Cyber Monday is rolling in, Guess what?
It's not just about snagging cool gadgets.
If you're into software and making your business life easier, you're in for a treat. We're talking about Software as a Service (SaaS) deals!
In this article, we'll take you on a casual tour of the hottest SaaS Cyber Monday & Black Friday deals.
Get ready to save big!
Why should you care?
Cyber Monday is your golden ticket to saving loads of cash on various stuff, including SaaS subscriptions. If you've been eyeing that software upgrade, this is your moment!
Top BlackFriday / Cyber Monday deals:

Replug presents the premier and most sizzling offer of Black Friday 2023. It introduces an extraordinary link management solution, replete with cutting-edge capabilities such as link analytics, link retargeting, white-label boards, A/B testing, CTA generation, and many other impressive features.
🎉 Grab the Deal: Enjoy 75% off on Agency Max plan and 64% off on Agency Pro plan

Next up is ContentStudio, a social media management tool that simplifies the management of all your social campaigns in one place. You can plan, create, track, and schedule eye-catching posts to be published on the right channels at the perfect times.
Hurry up, and don't let this jackpot slip out of your hands.
Grab the deal: 67% Off Agency Max Plan | 30% Off All Regular Plans

UserMaven is a top-notch website and product analytics tool that gives businesses deep insights to create user-friendly online solutions. It offers features such as performance tracking, user feedback analysis, white-label pixel tracking, and conversion optimization to help craft exceptional digital experiences.
🎉 Grab the Deal: Life Time Deal Starts at only $69 (Save $1889 Annually)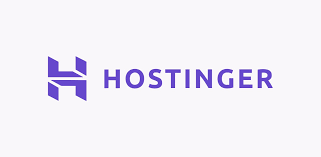 Hostinger is a web hosting service that makes website management easy and affordable. Its fundamental features include domain registration, reliable hosting, and a user-friendly website builder. Whether you're an individual or a business, Hostinger provides the tools to create and maintain a strong online presence.
🎉 Grab the Deal: Black Friday Sale – up to 80% off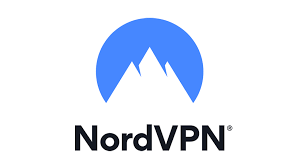 NordVPN is a leading virtual private network (VPN) service ensuring online privacy and security. With its robust encryption and global server network, it shields your internet activity from prying eyes and allows secure access to geo-restricted content.
🎉 Grab the Deal: Black Friday Deal: 69% off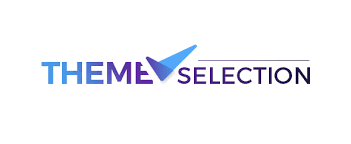 ThemeSelection is a comprehensive platform offering a diverse range of premium themes and templates for websites and online stores. It provides customizable design options and user-friendly interfaces to simplify creating professional and visually appealing webpages.
🎉 Grab the Deal: Cyber Big Bundle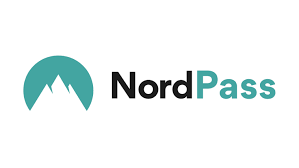 NordPass is a trusted password management tool that streamlines your online security. It allows you to securely store and access your passwords, making your digital life more convenient and safeguarding sensitive information. With NordPass, you can keep your login credentials in check and enjoy peace of mind online.
🎉 Grab the Deal: Get up to 58% off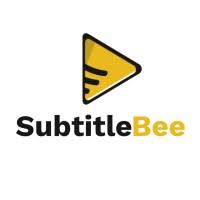 SubtitleBee is a sophisticated platform that seamlessly blends efficiency with accuracy, streamlining the creation of video subtitles across diverse industries. Its intuitive interface and cutting-edge technology guarantee precise, timely, and professional-grade subtitles, making the process effortless and ensuring top-tier quality
🎉 Grab the Deal: 10% off on all SubtitleBee packages.
🎟️ Discount code: SB2023
⏰ Timeframe: November 20th to December 20th, 2023.

WebsiteVoice is an innovative solution that transforms your website's content into engaging, natural-sounding audio. It seamlessly integrates with your site and converts text into speech, enhancing user experience and accessibility. With a diverse range of customizable voices and languages, WebsiteVoice enables you to captivate audiences globally.
🎉 Grab the Deal: 10% off on all WebsiteVoice packages
🎟️ Coupon code: WV2023
⏰ Validity: November 20th – December 20th, 2023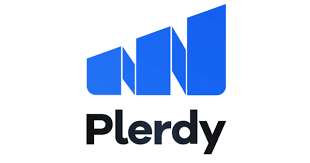 Plerdy is an all-in-one website analysis tool designed for Conversion Rate Optimization (CRO) & SEO. It allows businesses to track, analyze, and convert visitors into buyers with AI assistance. Features include UX analytics, e-commerce insights, AI-powered reports, and heat map capabilities.
🎉 Grab the Deal: 50% OFF on annual plans
🎟️ Coupon code: plerdyBF2023
⏰ Validity: Nov 24 2023 to Dec 1 2023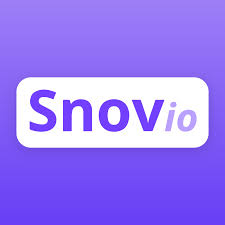 Unleash your sales potential with Snov.io! From finding emails to crafting compelling campaigns and managing sales deals with the easy CRM, this all-in-one platform empowers you to conquer sales outreach. Seamlessly integrated and endlessly effective, Snov.io is destined to elevate your sales game! Try Snov.io today and transform leads into success.
🎉 Grab the Deal: 50% off on annual plan
🎟️ Coupon code: BLACKFRIDAY23
⏰ Validity: 20th November – 1st December, 2023

Coupler.io is a platform to turn complex data into simple reports. This no-code solution provides 200+ integrations with popular apps and capabilities to build automatic reports and dashboards. as well as transform data. With Coupler.io, you can manage and analyze all marketing, sales, and other business data in one place.
SaaS deal hunt
Here are some steps to help you secure the top SaaS deals during these shopping events:
Be a research ninja
Start by researching the SaaS products or services you're interested in. Create a wishlist of the software you need or have been eyeing. Make sure to note their regular prices and subscription plans.
Read reviews and trustworthy sources
Before committing to a purchase, read reviews from reputable sources. Understand the experiences of others who have used the SaaS products you're interested in. Additionally, look for reviews from trustworthy tech websites and industry experts to get an unbiased assessment of the software's features and performance.
Compare prices
To be a savvy shopper, comparing prices is the way to go. You can use price comparison websites and apps to ensure the deal you're interested in is great.
Check return and warranty policies
Before you make a purchase, it's essential to understand the return and warranty policies. Ensure you can return or exchange items if they don't meet your expectations. Also, take a look at the warranty coverage to protect your investment.
Subscribe to newsletters
Subscribe to your preferred SaaS providers' newsletters. They often send exclusive deals to subscribers ahead of Cyber Monday.
Join the social club
Follow your go-to SaaS providers on social media. Twitter, LinkedIn – you name it. Companies often drop sneak peeks and limited-time offers on their social channels.
Check the subscription terms
Each SaaS subscription comes with its own set of terms and conditions. Read and understand the subscription terms, including the duration, billing cycle, and cancellation policy.
Set alerts
Set up price alerts or notifications for the SaaS products on your wishlist. This way, you'll be immediately notified when the deals go live.
You may also like: 17 Successful Black Friday Marketing Strategies
Wrapping it up
Cyber Monday or Black Friday isn't just about gadgets; it's also your chance to supercharge your business with SaaS tools.
You can level up your business game without burning a hole in your pocket by following our simple tips and exploring the awesome SaaS Cyber Monday deals we've listed.
Don't miss out on these epic deals!
Start planning your Cyber Monday SaaS shopping spree today.
Frequently Asked Questions (FAQs)
What exactly is Cyber Monday?
Cyber Monday is an online shopping extravaganza that happens right after Thanksgiving. It's famous for offering massive discounts, including SaaS subscriptions.
Is Cyber Monday the same as black Friday?
No, Cyber Monday is not the same as Black Friday. While both are major shopping events, their timing and shopping channels differ. Black Friday is the day after Thanksgiving and often involves in-store sales.
At the same time, Cyber Monday falls on the Monday after Thanksgiving and is primarily focused on online deals and discounts. Moreover, Black Friday traditionally kicks off the holiday shopping season, while Cyber Monday caters to those who prefer to shop from the comfort of their homes or offices.
How can I find the best SaaS Cyber Monday deals?
Finding those gems is a breeze. Research, check out official websites, subscribe to newsletters, and stalk SaaS providers on social media for exclusive offers – that's the recipe for success.
Do Cyber Monday deals only last for one day?
Not necessarily! While Cyber Monday is a one-day affair, many deals extend throughout the week or even the whole month, giving you plenty of time to move.
Can I combine Cyber Monday deals with other discounts?
Sometimes, you can stack those deals, but it depends on each offer's specific terms and conditions. Always read the fine print before you click that "buy" button.
Manahil Asif
Meet Manahil - A wordsmith who practically buddies with B2B and B2C businesses to create digital magic. With a dash of humor and a sprinkle of wit, she whips up content more addictive than your morning coffee.