Long links can be unattractive and difficult to share, especially on social media platforms with a character limit. What if I tell you that you can hide these long links with branded short links?
Shortened links are easier to include in emails, text messages, or social media posts, especially with a character limit.
Additionally, many URL shorteners have built-in tracking features for measuring the effectiveness of your marketing campaigns and, secondly, for understanding how users interact with a website.
Let's choose a URL shortener service that meets your needs and show you how to hide a link. 
How to hide a link with Replug?
Step 1: Sign in to Replug or create an account.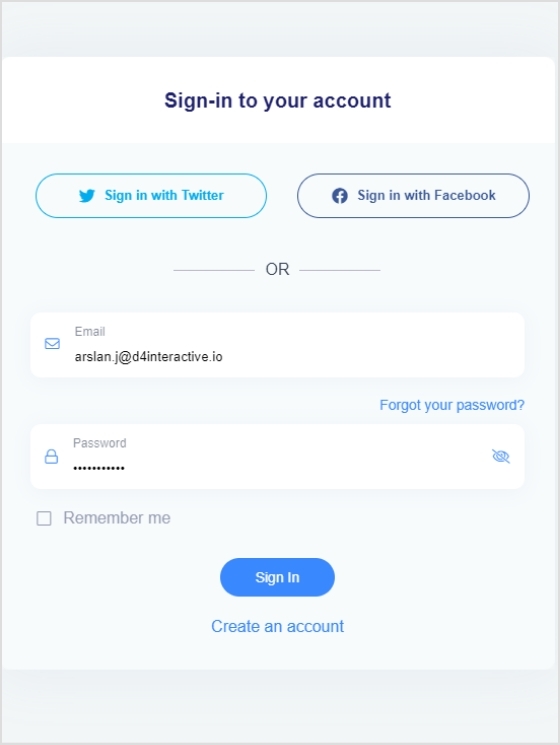 Step 2: Choose a campaign from the main dashboard or create one.  
Note: Here's how to create a campaign in a few seconds.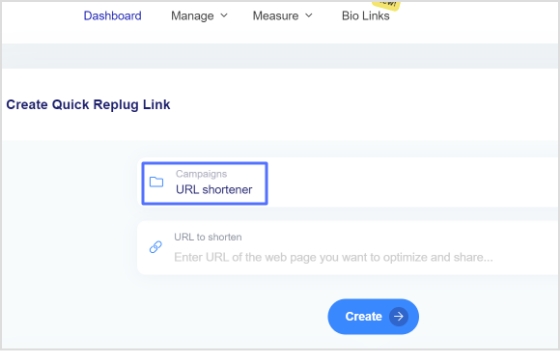 Step 3: Paste the link you want to hide in the "URL to shorten" section below "Select your campaign" and click create.
Note: In this step, you can also add UTM parameters to your link to track its performance.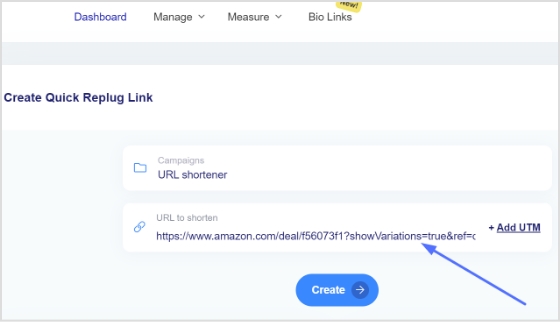 Step 4: Your newly created link will appear. Click the edit icon and rename the URL slug to whatever you prefer.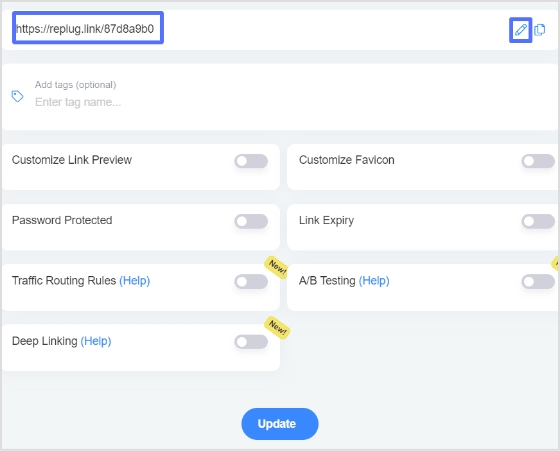 Step 6: Click the Update button once you've entered your new link, and you're done.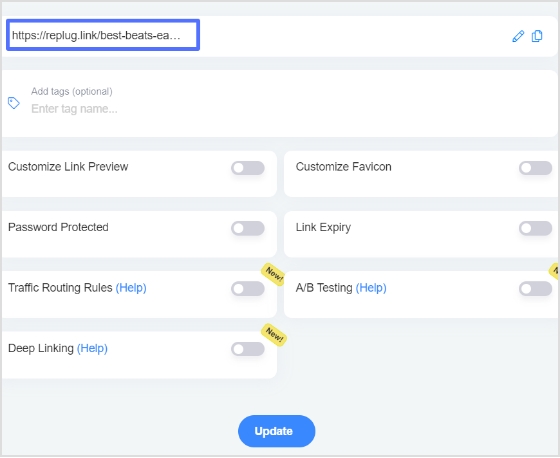 Note: Navigate to the Manage section on the main dashboard and click Replug Links to access your disguised link.
It's worth noting that many URL shortening services allow you to customize the shortened link to make it more aesthetically pleasing or memorable. But, Replug also provides tracking features that allow you to see how many clicks the link has received.
FAQs
What is cloaking a link?
Link cloaking is a technique to redirect a website visitor to a different page than the one they clicked on. This can be done for various reasons, such as tracking clicks, shortening long URLs, or hiding the link's destination from the user. The link the user clicks on is called the "cloaked" link, and it redirects to the actual destination of the link, called the "real" link. When link cloaking is used, the user is usually unaware that they have been redirected, and the real link remains hidden.
What are password-protected links?
Password-protected links require users to enter a password before accessing the link's content. These links can restrict access to certain content or pages on a website to only those with the password.
Read the easiest method to password-protect a link!
Trending Topics:
Why Your Business Needs a Custom URL Shortener?
How to Disguise a Link Using a URL Shortener?
How to get to the link in the bio on Instagram?
Arslan Jadoon
Meet Arslan, a skilled website blog and content writer who combines creativity and expertise to deliver engaging and informative pieces that captivate audiences.