We have introduced a brand new feature for you on Replug. Excited to know more about it?  *drumroll* It's called… Bio Links!
Now you're probably thinking: what exactly is a bio link, how will it benefit my business, and how can I set it up?

Don't worry, I've got you covered! Let's start with the basics!
What are Bio Links?
What is Bio-Link?
With a bio link, you can optimize your internet presence, whether you're a blogger, an artist or run a content platform. You get just one link to house all the content you're driving followers to. Share that link anywhere, like your Instagram bio, Facebook posts or Twitch profile.
It's that simple. By hosting ALL the links in one single customizable page, your audience can choose where they want to go, depending upon what interests them. You can set up your social media channels accordingly, so they will have access to all of these when they come back. Ultimately, this results in more brand awareness, and a satisfied customer! 
Here's a preview of the bio link I developed for our own Instagram page.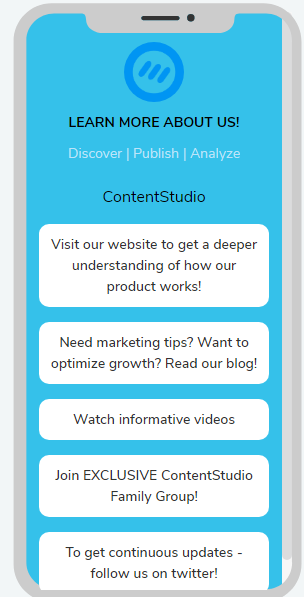 As can be seen, by linking to the most important links this company has to offer, customers can choose wherever they want to go! 
If he's in a mood to read about digital marketing tips and tricks, he will be redirected to the ContentStudio blog. If he's more of a video person, he can watch the videos we have to offer. We also have a ContentStudio Family group on Facebook – where our users can have meaningful conversations with the developers, marketers and each other!

Now let's talk about some other benefits to convince you that this is the sales prospecting tool you're missing out on.
Benefits of Bio-Link
As a social media marketer, you will be aware of Instagram's policy about links. You only get one place to put in your links to external sources and that's in the Instagram Bio link. 
Now, if you have used a generic link and it directs to a single destination i.e. your most recent blog post or your website homepage. When you update your blog or URL, you will need to re-enter your link over and over again. 
With our tool, you can edit the destination URL of that link. You wouldn't need to manually change the branded link over and over again.
At Replug, we understand every brand has its own persona. That's why we have introduced a high level of customization in the bio links. You can choose your own colours to match your own brand personality!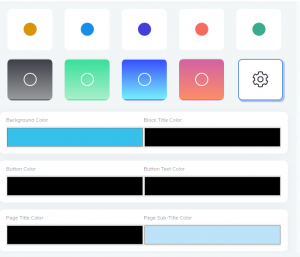 This is visually appealing for the user, who will be tempted to visit your blog, website or whatever you've enlisted!
You can grow your audience using this feature! How? Our bio links have a retargeting functionality.  How amazing is that?
You can ALSO add retargeting pixels to your links that aren't redirected to your website. If they're redirected to a news site, they'll still be added to your retargeting audience. Endless opportunities for growth! 
How Do I Set It Up?
You can find that BioLinks is labelled as a new feature, placed right next to Measure on the top left of the website. 
Go to the Bio Links Section.

Once you click on the Bio links, you'll find a short overview of what are bio links and how they're going to help you. After that, you can select up to 5 social media accounts. We have integrated various platforms, so you can link to basically anything! Whether it's on Apple Music, SoundCloud, Twitch or Medium, bio links is what you need for your business online growth.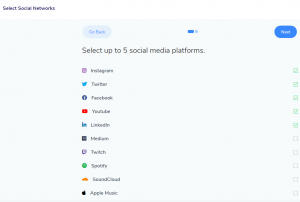 After selecting social media accounts, you can add title and URL to the website you want the user to be redirected to.
Read the full guide on How to set up Bio Links?
In the end, you just have to finalize your theme according to your brand, and you're ready to go.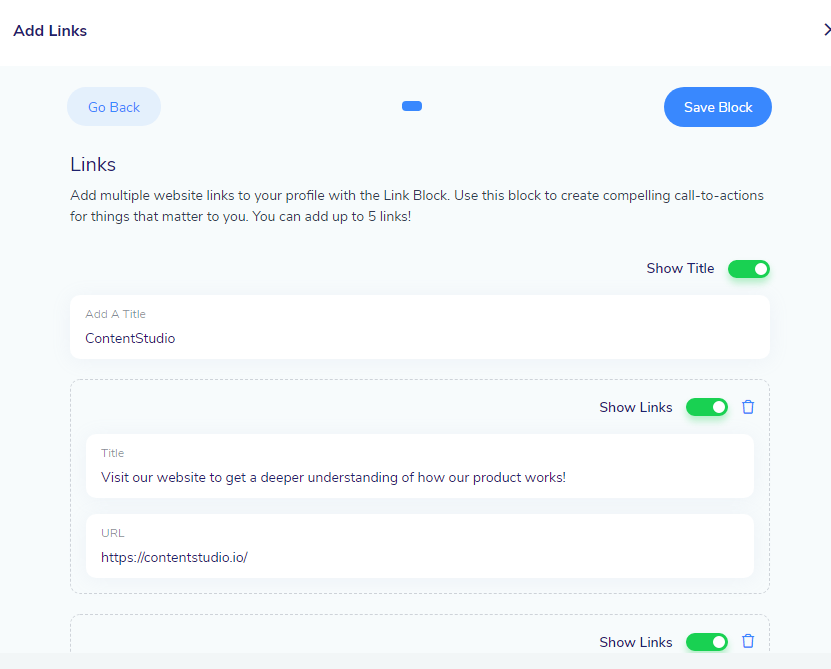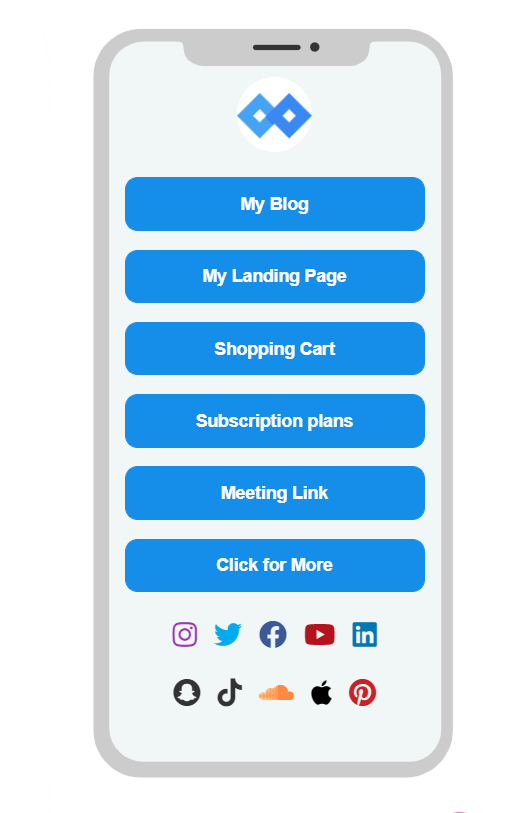 Just add your customized link to your website and let your Instagram story begin! 
NOW IT'S YOUR TURN…
I've covered the basics of bio links, do you want to give it a go?
You can learn about other important features within Bio Links here.
Furthermore, you can check out how to add a bio link to each platform that is Facebook, Instagram, Twitter and much more here.
Try out  bio links in your social media channels and see the traffic flowing towards other social channels and your blog posts! 
I would love to hear about how you plan to use branded links. Let me know what you think about this feature in the comments!
Wasiq Naeem
Wasiq Naeem is a content and digital marketing veteran who is passionate about his writing. Extensive research and producing high-quality content is just another day at the office for him.