Understanding the impact of your marketing campaigns is no longer a luxury—it's a necessity.
At Replug, we understand that every click, every interaction, and every conversion matters. That's why we've created this guide to help you unlock the true potential of UTM parameters.
Replug offers a variety of tools that can transform the way you handle UTM parameters, making the process efficient and painless.
Here's a guide on how to optimize your UTM parameters with Replug:
Shortening – Transforming UTM parameters into simplified Replug links
One of the major drawbacks of UTM parameters is their length. They can turn a simple URL into a convoluted mess, especially when you want to share it in a mobile format or offline print materials. Not to mention, when posted on social media, these lengthy URLs can be unwieldy, taking up valuable character space.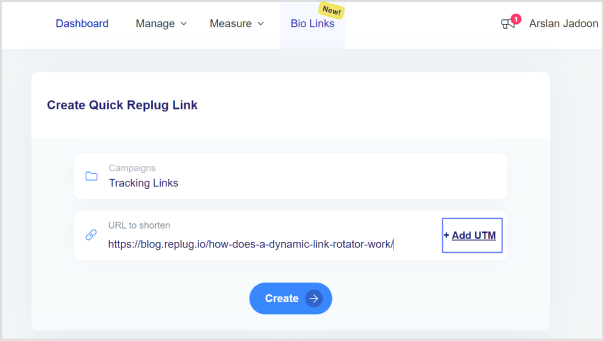 To combat these challenges, it's highly recommended to convert your UTM parameters into Replug links. For instance, let's say you're promoting your eBook with a UTM-enabled URL like this:
Original URL:
http://replug.io/pages/resources/ebooks/influencermarketing?&utm_source=contentdigest&utm_medium=email&utm_campaign=ebook-influencer-marketing&leadchannel=email&leadchanneldetail=contentdigest
By using Replug, you can transform it into a sleek, manageable link like this:
Replug link:
https://rplg.co/Influencer02
With the added benefit of customizing the back half of the link to indicate its destination, Replug makes sharing UTM-enhanced URLs a breeze.
Shorten your links, amplify your brand.
Create shareable, trackable and fully customizable branded urls. Get more clicks with absolute link management features such as Bio Links, retargeting, deep Links, CTA's and more.
Learn More!
Building – Streamlining UTM link creation with Replug
Creating UTM links can be a painstaking process, often requiring the use of UTM builder tools or templates. However, Replug's UTM parameters builder can save you a significant amount of time and complexity.
Adding UTM parameters in Replug is as simple as checking a box for each channel you intend to use. No more need for complicated spreadsheets. Just tick the boxes, and you'll have your UTM parameters ready to roll.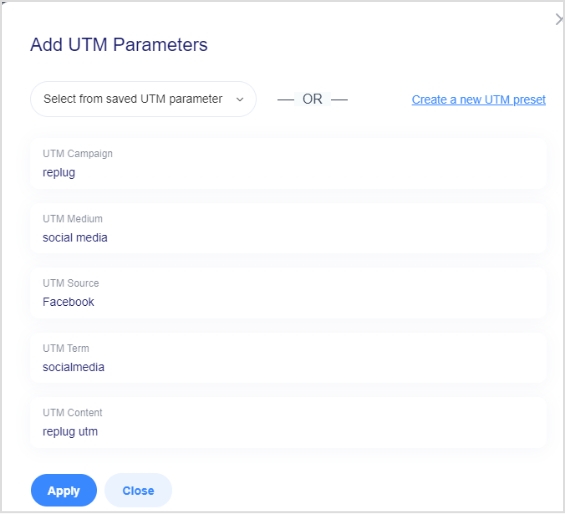 Measuring – UTM parameter tracking with Replug
Tracking UTM parameters in Google Analytics is a common practice, but reporting on these initiatives to various team members can be less straightforward. Replug provides an intuitive dashboard that's user-friendly for all team members.
For instance, if you need to compare paid social performance across multiple channels, you can consolidate all UTM parameters and channels into a single campaign, streamlining the data like never before.
Also read: How to add utm code to the URL using a link shortener?
Moreover, by setting up Groups through the Replug brands feature, you can enhance campaign visibility throughout the organization, making it faster and easier to track results over the long term.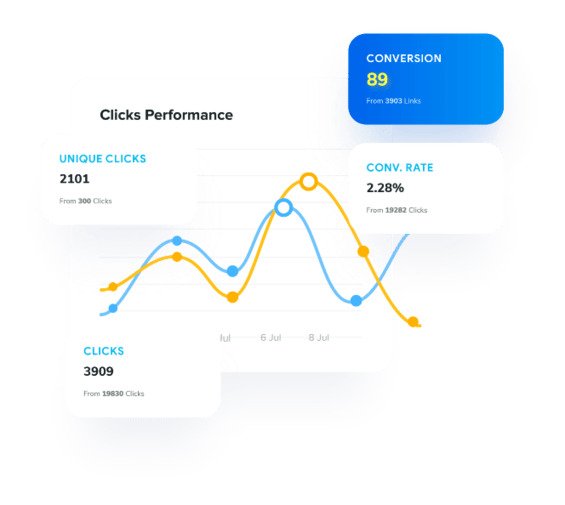 Replug's link tracking: Your path to success
Replug offers robust link-tracking capabilities that provide you with valuable insights into how your links are performing. With Replug, you can:
Track clicks: Monitor the number of clicks on your links in real-time. This information helps you understand the engagement level of your audience.
Geolocation data: Replug provides data on the geographical locations of your link clickers. This insight is invaluable for targeting specific regions or understanding your global reach.
Device insights: Discover the devices your audience uses to access your links, whether it's mobile, desktop, or tablet. This information aids in optimizing your content for different platforms.
Link analytics: Dive deep into detailed link analytics to gain a comprehensive understanding of link performance, including click-through rates, conversion rates, and more.
Conversion tracking: Track the conversions generated by your links, whether it's sign-ups, purchases, or any other desired action. This feature allows you to measure the effectiveness of your campaigns.
Custom reporting: Replug enables you to create custom reports to visualize and share your link-tracking data with your team, clients, or stakeholders.
A/B testing: Run A/B tests to compare the performance of different link variations and determine which strategies yield the best results.
Branded Short Links
Create and track branded short links for your business for better conversions.
Brand Your Links Now!
FAQs
What are UTM parameters?
UTM parameters are tags added to URLs to track the performance of marketing campaigns. They are crucial for understanding where your website traffic comes from and how different marketing efforts contribute to your success.
Why is shortening UTM parameters with Replug important?
Shortening UTM parameters with Replug helps make long and unwieldy URLs more user-friendly and space-efficient, especially when sharing them on social media or in print.
What is link tracking?
Link tracking involves monitoring and analyzing the performance of the links you share. It's crucial to understand which links are driving engagement and conversions, allowing you to optimize your marketing efforts.
Arslan Jadoon
Meet Arslan, a skilled website blog and content writer who combines creativity and expertise to deliver engaging and informative pieces that captivate audiences.