In these unprecedented times,  businesses are more than ever reliant on making a digital shift. Ultimately, this may even be the deciding factor in their sustainability. Being confined to your own home, marketers now have more time than ever to develop a perfect digital strategy. This means thorough research is required for the platforms where your clients exist and double efforts are needed to bring in more leads.
I have made a list of the most effective digital marketing strategies that will prove beneficial for your business in 2020!
So let's dive in!
1. Webinar Marketing
The first digital marketing strategy on the list is webinar marketing. It has the potential to generate hundreds of new leads in just a matter of hours. According to the survey conducted, 58% of the marketers use webinars for promotion and 32% of them think that webinar marketing will be imperative to their success even if they use free webinars. Hence, with the effective use of webinar marketing, you can effectively explain features and sell products and services!
So what exactly is webinar marketing?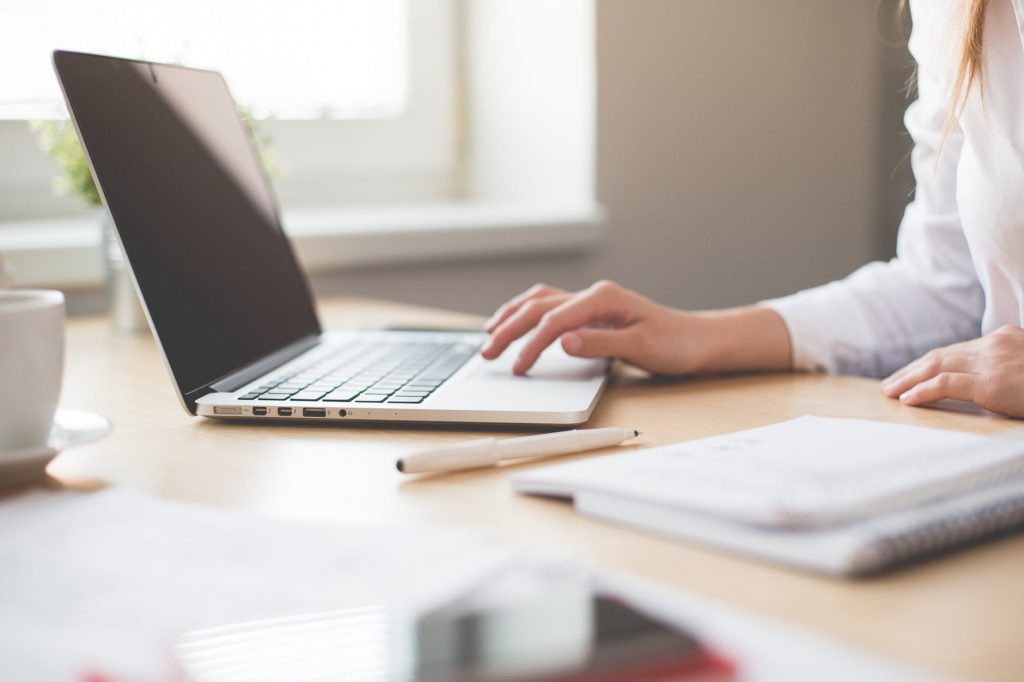 This term refers to an online (web) seminar that lets you connect to a wider audience. Most marketing webinars can be educational, informational, conversational and can be made to:
Explain their products and services in-depth. 

Illustrate their expertise in their domain. 

Answer the frequently asked questions with tips and suggestions. You can get help from your customer service team regarding this. 

Expand on a popular blog topic. 
Customers value this free, valuable information that they receive and may feel the need to upgrade their services, by purchasing additional items. Moreover, you can even sweeten the deal for the participants by providing them a free gift or a discount on the service you're offering! By making use of "scarcity" you can tempt them to purchase the service in a week! This will bring in viable leads, higher engagement, and ultimately, a better brand image! If you need to create new landing pages for webinars that attract audiences, you might choose from among the most popular online website builders to help you to make a beautiful page quickly.
To make the most out of your social media contest, you can give away custom merchandise like t-shirts, mugs, or bags that align with your brand's vision and your audience. Why? People love free stuff and they are more likely to take photos of themselves, wearing your perch. Sellfy claims that it's one of the easiest (and most effective) ways to get your brand noticed.
2. Monitor Conversations About Your Brand
Keep tabs on what people are saying about your brand! When someone shares their experience by tagging your brand, you must view it and if necessary, immediately take action. If they are facing a problem, make sure to apologize and resolve their issue at the earliest. 
Nonetheless, not everyone who is posting about your brand is going to tag you! And that's exactly what makes brand monitoring so crucial! 
In particular, you can use TweetDeck to organize, track and engage with your audience.
If you're wondering… what exactly do I monitor? Branded keywords, slogans, campaign names, product features, competitor keywords, and lastly.. misspelled names! 
Similarly, maintaining competitive intelligence while brand monitoring is also the key! If a customer is unsatisfied with your competitor, feel free to let him know about your better and more satisfactory service! 😉 
3. Audience Targeting
Targeting the audience is using data to segment consumers by demographics, geographic, or behavioural or psychographic attributes to find the right content for the right person at the right place and at the right time! 
Analyze your marketing campaigns and ask questions like:
Are we reaching our target audience properly?

If not, then who are we reaching?

Is our audience responding in a favourable manner?

Will another audience be more beneficial?
It is also recommended to keep up with SEO analysis of website and SEO trends because  "there is nothing better than simply being in front of the customer when they search for exactly what you are able to offer."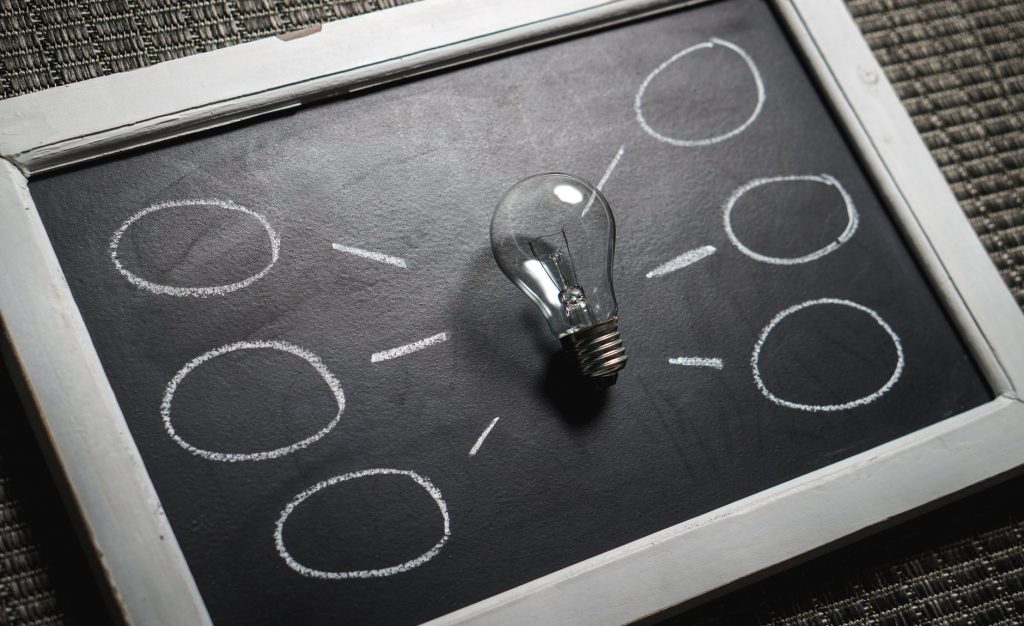 Retargeting 
Most of all it is important that the leads that end up on your website eventually end up converting! That's where retargeting comes in. The truth is that it's a long journey from a visitor to an eventual customer. Social networking channels such as Google and Facebook ads help you gain traffic, leads, conversions; thereby, creating a win-win situation for your brand. 
However, be sure to manage retargeting properly by setting up a defined purpose, setting a frequency cap, breaking the audience into different segments, and conveying the right ads to each segment. 
4. Influencer Marketing 
Next among the top digital marketing strategies is influencer marketing. Like many industries, influencer marketing has also taken a hit, due to the COVID-19. Campaigns are being put on hold and influencers have drastically reduced their rates.
However, all hope is not lost. At the same time, screen time for people has drastically gone up high. Research has shown that the average screen time of 5 hours and 40 minutes has got an 18% increase from previous weeks. As we social distance ourselves in this new norm, it is safe to assume that this figure will only increase.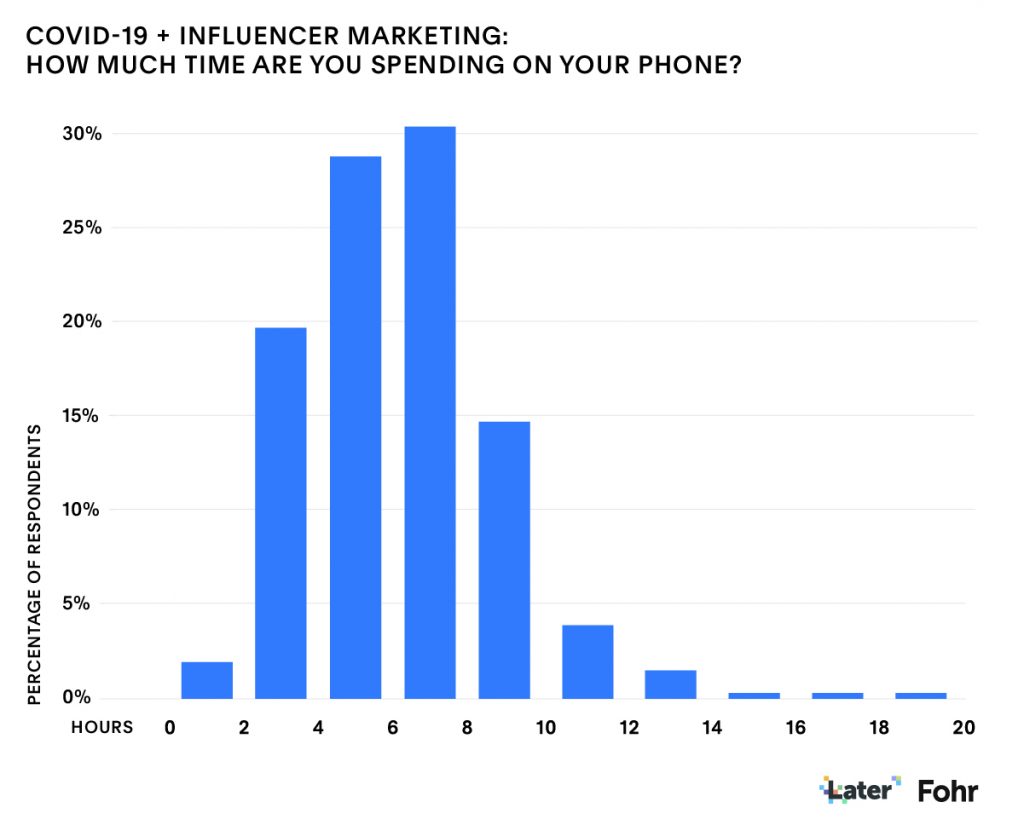 As more people make their shift to e-commerce, there is a chance: with the right content, you can retain and nurture your existing customers by providing them value. Influencers have changed their standard of content. Now more than ever, it is important to carefully consider the caption and tone of your visuals. 
Essentially, it is important to note that you should consider social media as a time for community, rather than a competition. Try to keep your followers more engaged with your content. How? With live discussions, Q/As and webinars, you can keep Instagram followers hooked to their screens!
5. Encourage People to Post their Story
It should come as no surprise that reviews are a significant deciding factor in the user buying purchase cycle. Your success on social media is more contingent on what your clients are saying about you. This means you can convince consumers to share their journey with you: how did they find you, what do they like most about your product, and what has their experience been like?
According to a survey, almost 1 in 3 Facebook users make a purchase after "sharing, liking, or commenting" on the product themselves. So make sure that you get the user onboard for his journey: you can add his review on your website, or even make a video about him. Some companies even reward referral points to consumers for recommending their products to their friends! 
6. Post at the Best Time
Knowing the best times to post on every social media is essential to marketing campaigns. The first step is to create compelling content that is relevant to your audience. However, if you do not post your content at the right time, your efforts will never be fruitful!
You can find out your ideal posting time by testing the timing of your posts. By analyzing the geographic details of your audience, you can test which time zone would be most optimal and consequently, result in higher engagement. 
However, if you do not have the resources or the time to conduct this experiment, according to a study, the following are the best times for Facebook:
Best times: Wednesday, 11 a.m. and 1–2 p.m.

Best day: Wednesday

Worst day: Sunday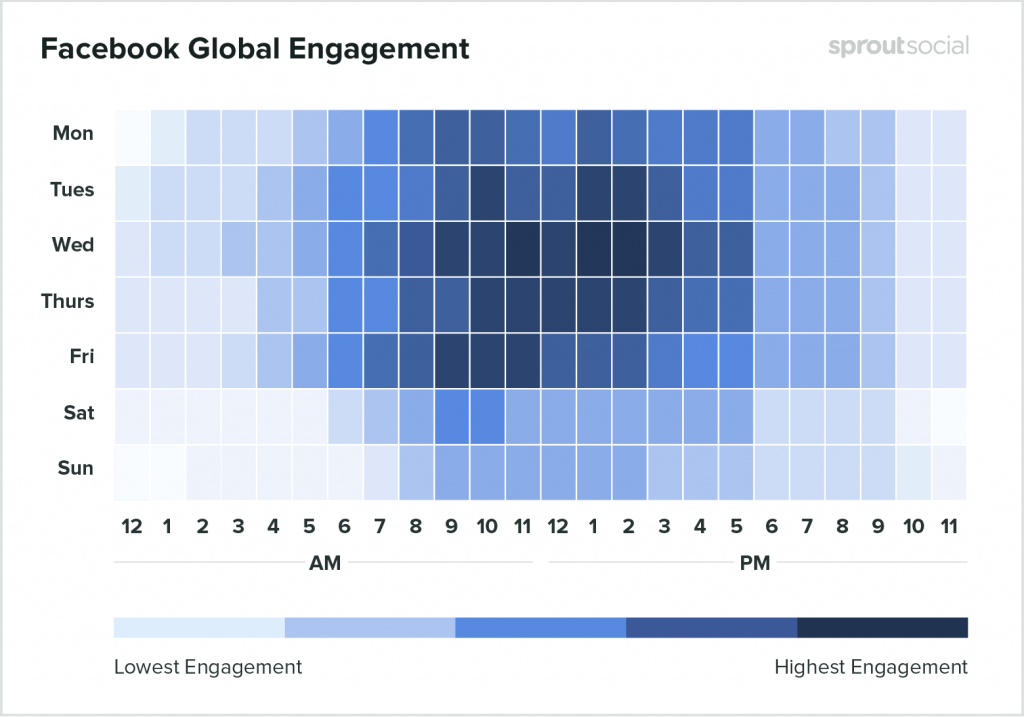 Similarly, on Instagram, here's the best time to post on Instagram within each timezone, as illustrated by Hubspot:
Sunday: 10 AM – 2 PM
Monday: 9 AM – 5 PM (Engagement peaks at 11 AM and 2 PM)
Tuesday: 8 AM – 6 PM, *7 PM
Wednesday: 5 AM, *11 AM – 3 PM
Thursday: 5 AM, *11 – 4 PM
Friday: *5 AM, 9 AM – 10 AM, *11 AM – 1 PM, 2 – 4 PM
Saturday: 9 – 11 AM
* = particularly high levels of engagement
I would also recommend using social media management tools like ContentStudio to plan and automate your social posts at a perfect time in advance! And that's how you make use of social posting data to optimize your marketing campaigns! 
7. Stay updated with Social Changes
As more and more people turn to the brands they trust for updates in the current crisis, many industries have dramatically increased their volume of messages sent, hence using SMS marketing as a means to update their customers and growing their business. Especially the healthcare, and media industries, which provide continuous updates for the changes. Contrarily, travel and sports have been impacted the most. 
Depending on what your industry your brand belongs to, it needs to reevaluate its content and marketing strategy to best serve their clients as the situation changes.  
That's all for today, folks!
Let me know in the comments if you learned anything significant and how you're going to implement it in your digital marketing campaigns!
Wasiq Naeem
Wasiq Naeem is a content and digital marketing veteran who is passionate about his writing. Extensive research and producing high-quality content is just another day at the office for him.