Instagram has crossed 1 billion users, coming in second only to its parent company Facebook. With such a huge user base, it is an ideal platform for online marketing. Every company is desperately trying to increase followers on Instagram and they are absolutely right in doing so.
All of us want to drive more convertible traffic to our websites. With the highest rate of growth of any social channel, Instagram is a goldmine for marketers across the globe. It has a secret weapon which when unleashed could directly impact online sales. That weapon is the ability to create swipeable Instagram stories links.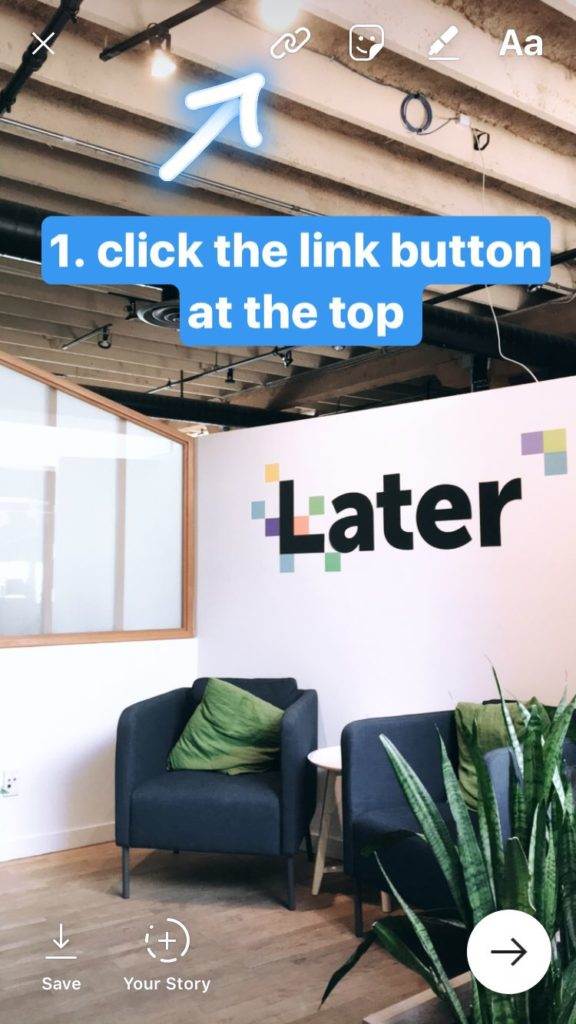 It is the perfect way to drive traffic to your money website/ blog. You can also track and measure the performance of the link by using link shortener such as Replug.io. This will help you create branded short trackable links. Once you have successfully created the link, the chain icon will be highlighted to indicate that the link has been created successfully.
Catch Twenty-Two: Increase Followers on Instagram
The kicker is that not everybody has access to create links on their Instagram stories. In May 2017, however, Instagram began quietly expanding this feature to more marketers on the platform. Clickable stories links are now also available to business profiles (not personal profiles) that have over 10,000 followers on Instagram.
There are no geographic restrictions to clickable stories links. We can hope Instagram will continue to roll this feature out to even more users. We can hope or we can take action to increase our followers to 10k and take advantage of this amazing marketing opportunity. And the great thing about this activity is that it does not cost a dime. Also as a by-product, you will have a hefty and loyal following who will be actually willing on the links you share.
This article unravels the mystery of how to increase followers on Instagram.
There are quite a few ways through which you can be one of the top Instagram accounts in your niche. Only then you will be able to dominate sales and conversions and interact with your audience to grow your business even further. Here are some tried and tested methods.
Choose The Right Instagram Content
The first and foremost thing you need to decide is what type of content you want to share with your audience. This is a crucial step and may take some thought and effort. The content has to be aligned with the nature of your business at the same time interesting or humorous enough that your audience yearns for more.
Your followers will associate and recognize your brand through the stories you share on Instagram. There are some images that go along with most industries e.g. funny memes, inspirational quotes, exotic food, scenic images are a good starting point. Choosing an image is a key factor in Instagram posts as it heavily relies on visual content.
According to research, 90 per cent of all the information that comes to the brain is visual. It literally takes a couple of seconds for a person to evaluate if your visual content is interesting to them or not. Hence your posts should be intriguing enough for them to click on them and maybe explore your channel further. Hence you need to stand out.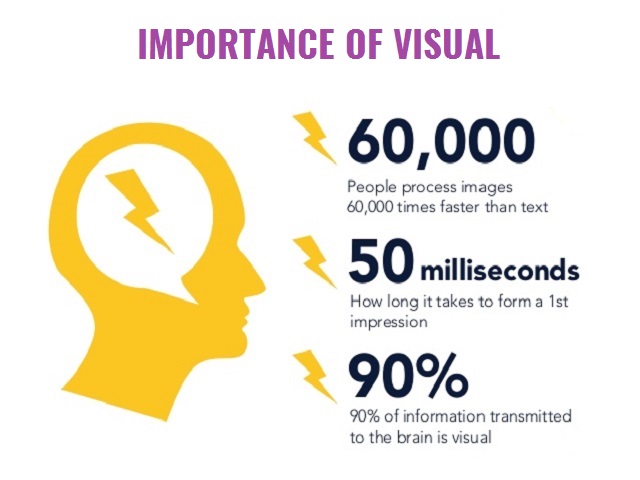 Once you have established your Instagram content theme, it is important that you stick to it. The key here is that visitors must be able to establish a correlation between your post. If your posts are poles apart, people with not be able to make a connection with your theme. People expect consistency and it is the primary reason why they will revisit your page for a specific kind of news or information.
As explained earlier, what you need to do is find the right direction for your account and religiously follow it. A good start is researching some trending Hashtags and shortlist the one which suits you the best.
Find competitors who use the same hashtags as you do, or even find users who follow these hashtags and see what other kinds of content they like.
Creating Share-Worthy Content
The reason for a post to go viral is that it is so interesting it urges the reader to share it with others. You need to understand the interest of your followers and construct content accordingly. There are some factors that raise the potential of content to go viral. Let's explore them.
Content Relevancy to popularity is like bait to fish. People automatically follow and share content that is relevant to their interests. If you can establish a connection with your followers through your content, it is bound to be shared. Try and make your content as relatable to your audience as possible. However, there will be people who dislike it. Try and keep that number to a minimum.
Informational Content
While creating content keep in mind the goal of your post. It has to add informational value to your reader's mind. If the mind detects enough value in the piece, the user will share it with others, because in their mind others don't have this knowledge yet.
This is a great way to not only educate your audience but also establish authority as a source of viable information. You need to be really careful in your research as to not share unverifiable or wrong information.
There is no metric to judge the effectiveness and the utility of the content you're sharing except for the audience's response towards it. If it doesn't help the audience, it might not get much attention.
The world is at a point where reporting news first is more important than reporting true news. Unfortunately, this attitude has seeped into the content sharing norms of the general public as well. Unlike the corporate news agencies, who have massive budgets to cover up mistakes, SME businesses and individuals do not have that liberty.
Nowadays there are tools available that provide you with trending news from around the globe. Tools such as ContentStudio allow you to apply smart filters on trending content from all regions. Shortlist the trending articles which resonate with your audience and share the story before it gets viral. he audience often likes to consume content that's related to a trending topic to find out the opinions or what others have to say about it. This helps you climb the ranks in authentic trending news breaking.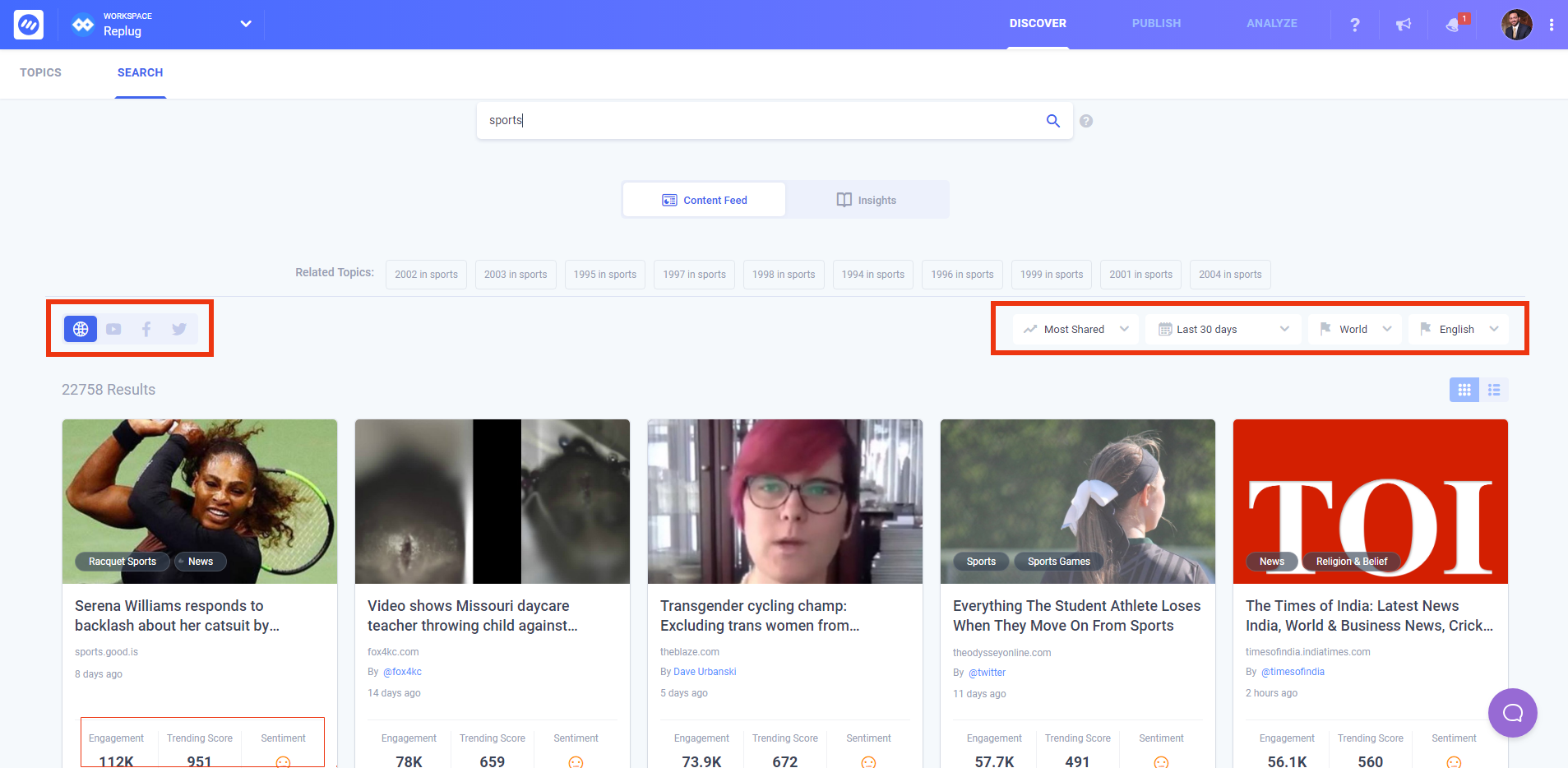 Sharing life stories as well as using images with real people in them are known to have better engagement statistics. The human brain relates better to pictures with faces in them. Also, images that don't include faces, but using a point-of-view shot where the camera acts as the eyes of the audience can help them make them feel like they're a part of the image

User-Generated Content
Posting user-generated content is a great way to establish social proof, authenticity, and brand trust. Not only that it is a great way to build an interactive vibrant community. At the end of the day, your community is your social advocate which will fight your case online. The stronger the online community, the better are the chances of your posts going viral.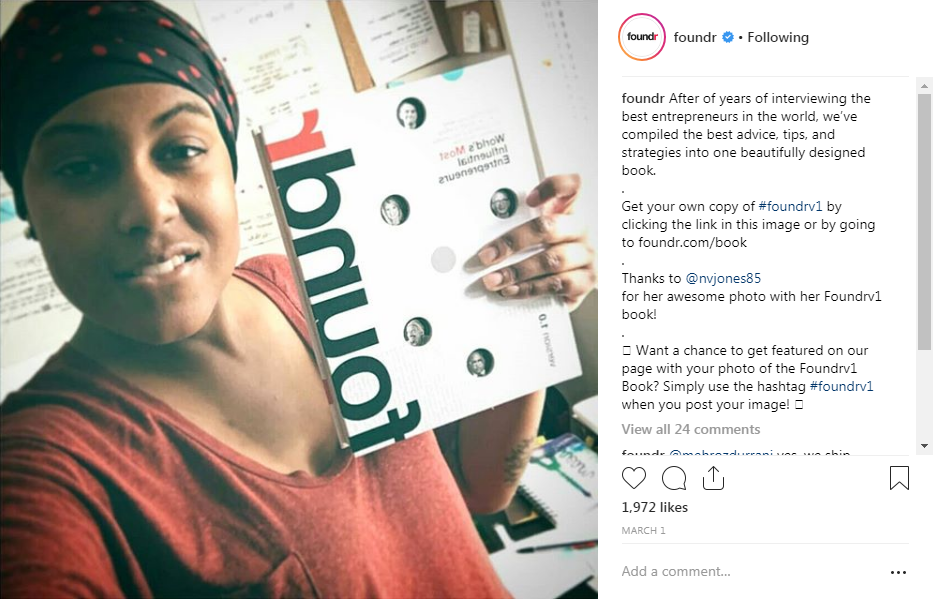 Encourage your followers to share their content on your page. Make sure to give them an incentive for doing this, though, like running an Instagram competition or giveaway. Ladbible with over 7.5 million, pay anybody who sends share-worthy videos 10 quid. Part of the reason why they share such awesome content.
Uplifting your Community
In a race to increase followers on Instagram and become popular, we tend to view our audience as just a number. And this number needs to be ever-increasing. This thought or obsession is with nearly all kinds of social accounts and businesses.
It is of prime importance that you respect and connect with your audience. You may have 10k followers and only be getting 200-400 odd likes, even fewer comments. One thing that you should keep in mind is the Pareto principle. According to this 80% of your results comes from 20% of your audience. While more of a rule of thumb than a hard scientific fact, the Pareto principle should make you realize that it's not about having a large follower count as much as it is about having a large core of engaged followers.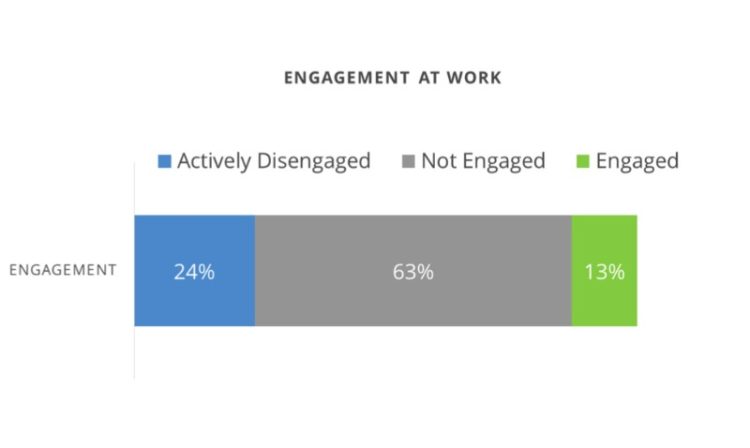 One should rather have an active small group than a huger unresponsive audience. The aim of your posts should be to increase reach, exposure, and engagement. These should be your primary goals if you want to be an influencer in a true sense.
This is why it is essential that you treat your online community like gold. Inspire your follower in order to get beyond the generic reply "nice pic" or "great post". Show them that there is a real person behind the screen who wants to communicate.
Brands, as they grow in size forget the social aspect of social media marketing.  The communication has to be bilateral. Posts that have catchy calls to action asking people to comment tend to receive better engagement. This way you can show your audience that you're not some faceless corporation, but a person or people who actually care about others' opinions.
Post Religiously
When managing an Instagram account, it is very important that you post to a schedule. This is a sign of a healthy account. Once people start seeing your brand on a regular basis in their feed, they start recognizing.  However, never posts a bunch of posts together as people will think it is spam.
You should be consistent with your posts. If your audience keeps on waiting and never sees a post you're not going to find many people willing to follow you on.  In order to optimally post on Instagram use ContentStudio to preschedule your content for the whole monthforInstagra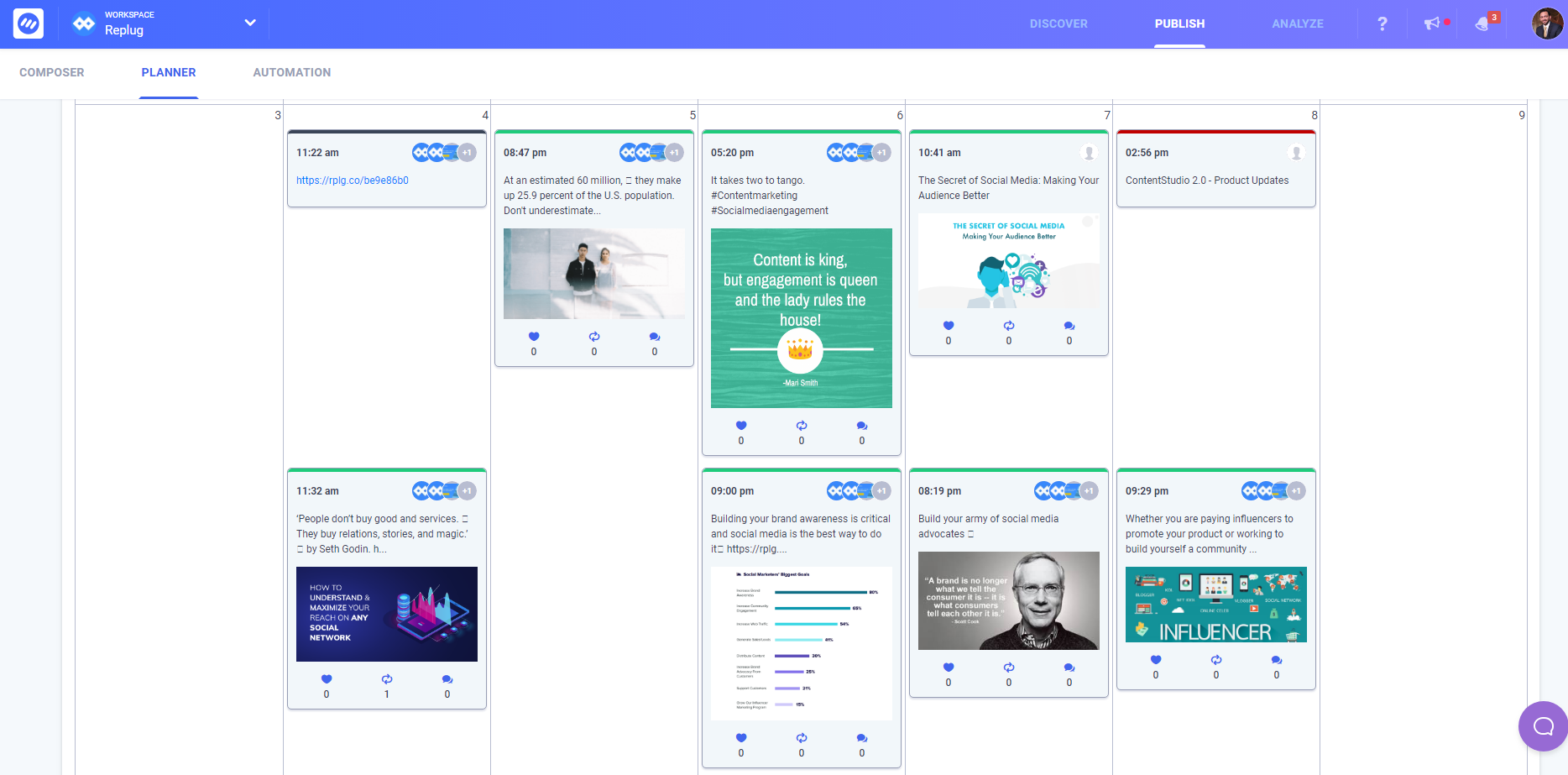 Also, it provides you with analytics such as the best time to post to maximize exposure.
Using Hashtags to get more followers
Hashtags are a great way for your content to be visible to people who do not necessarily follow your page. They are convenient to people in a way that they help people navigate easily to topics they're interested in. You can add hashtags in the caption or comments of your post. If you add hashtags to a post that's set to public, the post will be visible on the corresponding hashtag page.
An easy way to increase followers on Instagram is to post content that is trending at the moment. Applying this to Instagram, you need to find the most trending hashtags in your niche. This will help you get more eyes. The first step in this journey is to do proper keywords research for your business.
Finding Popular Hashtags
You can use ContentStudio's trending section to determine the most popular topics relevant to your business.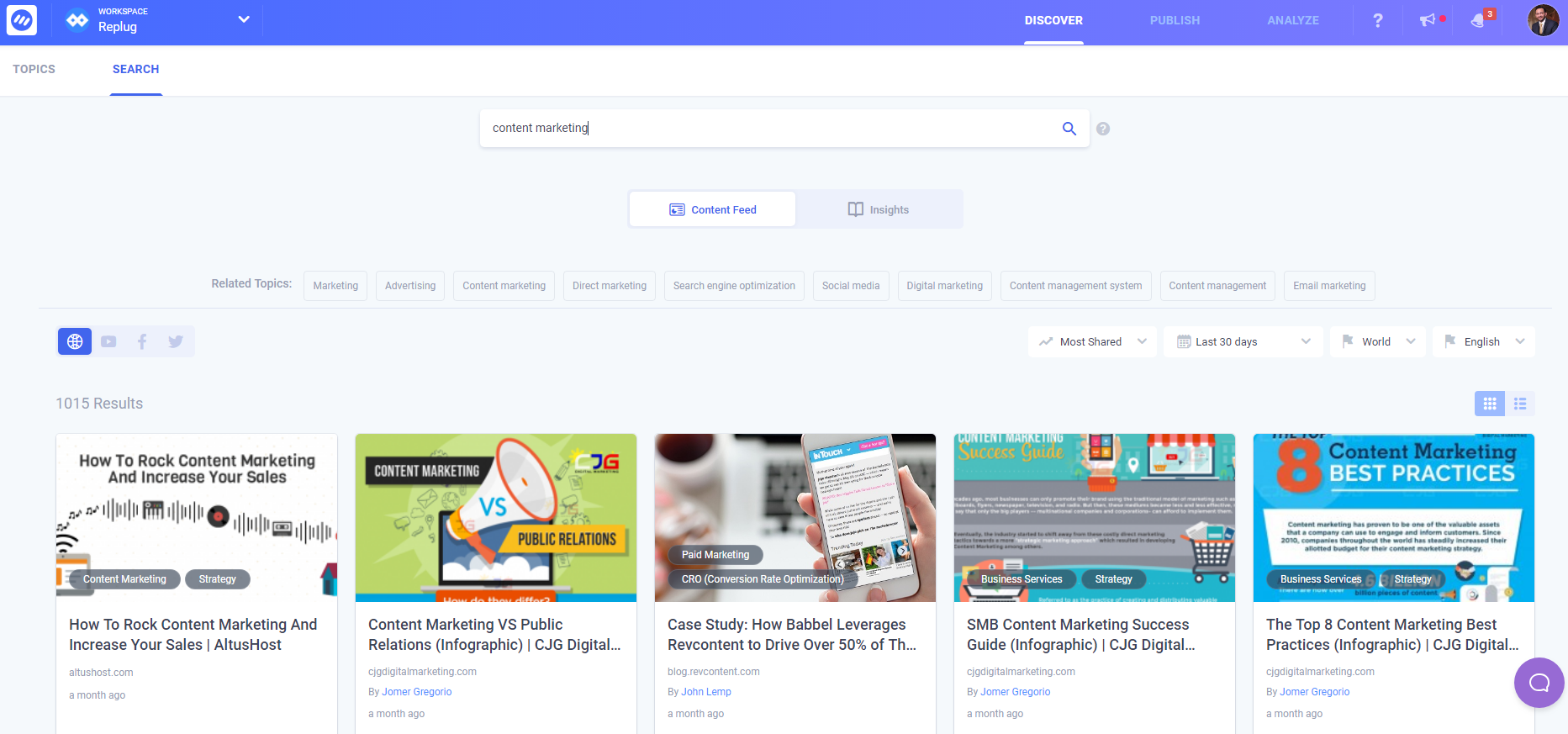 The other top tip is to copy the hashtags that the top influencers in your niche are using. Use this as a way to not only generate more exposure and gain more Instagram followers but as a way to get on the radars of other influencers.
Gather around 30 relevant which include both high and low performing hashtags. Use around 10 hashtags that have over a million posts, another 10 hashtags that only have 10k to 50k posts, with another 10 anywhere in between. This way you make sure your posts get as much exposure as possible.
Find out the hashtag of the day and try to compose a post around it. This will help you get in touch with even a larger audience.
Also, try multiple sets of hashtags and test them out. Regularly rotate them so that your posts reach a variety of people relevant to your niche.
Using the Hashtag
Once you have compiled the appropriate hashtags, its now time to put them to good use. it is not advised to use the hashtag in the description of the photo itself, rather use them in the comment section. This will hide your list of keywords after others have added comments.
Also, it will help your posts free of clutter.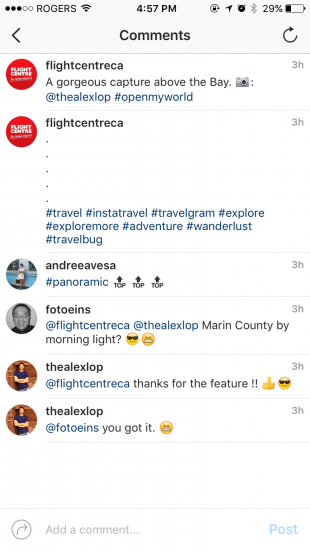 Using Custom Hashtags
Try creating a branded hashtag. This way it is much easier for people to find you. Original hashtags help generates conversations, improve brand reputation, and build credibility. You can also use a hashtag in your bio so that your account gets more exposure. This is a very easy way to make sure that your account shows up in hashtag searches as well.
Check out his custom hashtag from Digiorno pizza, which they created for the super bowl.

Networking
It is a great business hack for success not only in real life but in social media as well.  It is essential to reach out to people, businessmen, and influencers in your particular industry and ask for a shoutout.
The thing to remember is to keep karma in mind. If you do good for someone, it will come back tenfold. So don't approach joining and teaming up with other accounts with an attitude of, "What's in it for me?" Rather, think of it as just helping your fellow person out, and you never know, good things may happen to you down the road.
It's now time to get familiar with the concept of S4S, which stands for the shoutout for a shoutout. You need to get comfortable with the idea of sharing other people's content, in order to increase the number of your followers. And the concept is simple, You ask another influencer in your niche if they would like to share your content, and in return, you will share theirs.
This is a great way of exposing your audience to their content and vice versa. The upside to this process is that if you carefully choose who you do S4S with, you can land on a goldmine audience that loved your content.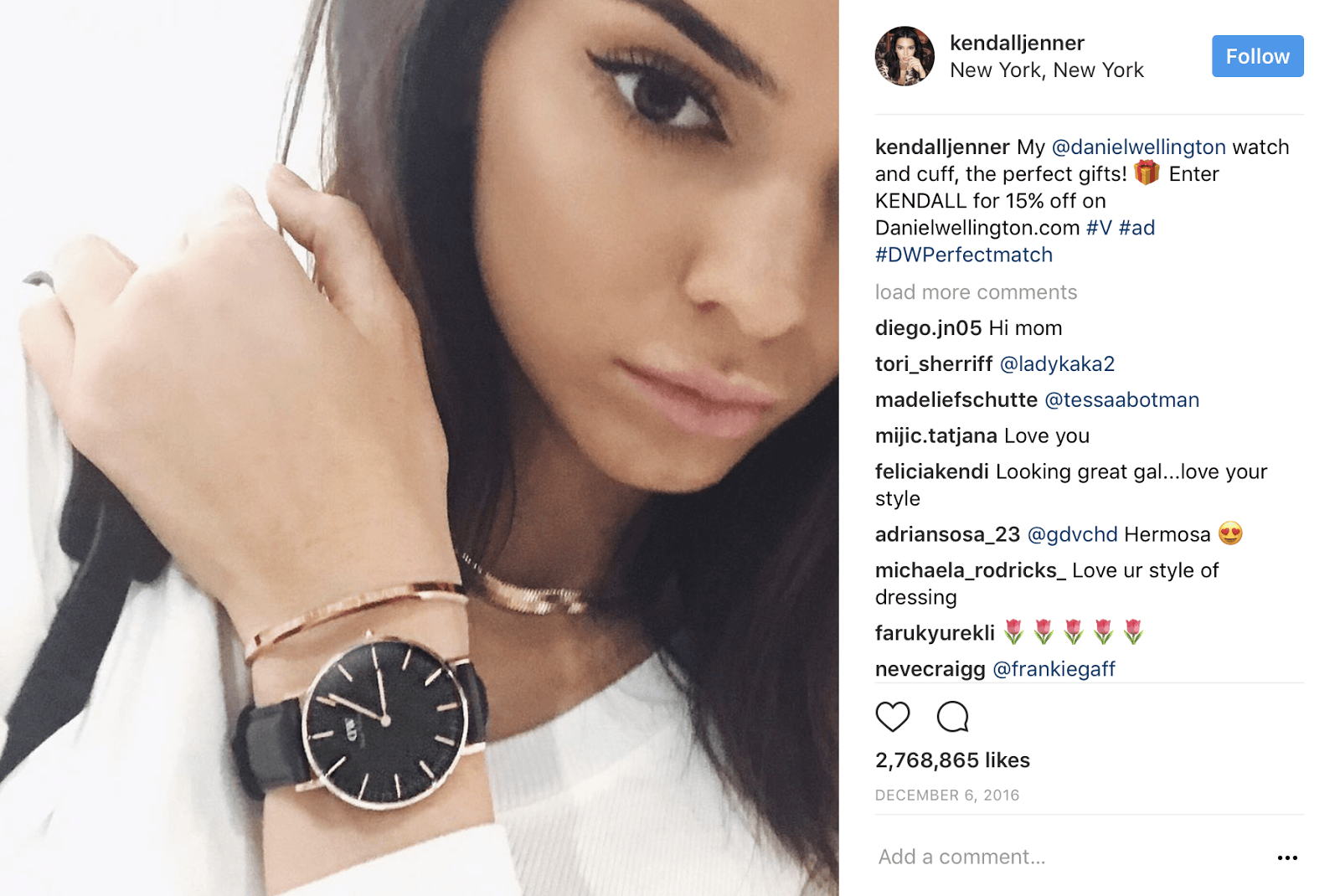 This type of recognition is unique to Instagram and invaluable for businesses that are starting out. But remember that you should always look to be providing a mutual exchange of value.
A great hack in increasing your Instagram followers via shoutouts is joining a shoutout group.  Such groups are an informal group of Instagrammers who have gathered in order to support each other by doing S4S. There are quite a few types of S4S groups. Some free, some paid some dedicated, and some ad-hoc. Choose the one which best fits in your requirements and ask them to share a screenshot of your page.
Types of Shoutouts
While starting out, it might be intimidating asking for shoutouts from pages that have a much larger following than yours. But the benefits outweigh the risk by a mile. Also, you have nothing to lose. The worst you can receive is a rejection, who cares.
However, if you connect with people who share your interest and are willing to put out a good word for you, you must know what type of message you want them to propagate on your behalf.
Caption only shoutouts: In this type, your collaborator would mention your page in the caption of an image that may or may not be relevant to your business.  This is cost-effective but does not help the cause in the greater sense.
Brand image with your product or service + caption. This is a much better approach and has a profound impact. One thing to keep in mind is the call to action,  it should be convincing. Some accounts will only let you put up the image for a certain period of time, and others will let it stay up. Usually the higher traffic the page, the more you see rules and restrictions.works better than just a caption-based shoutout, but you have to make sure the call to action is good.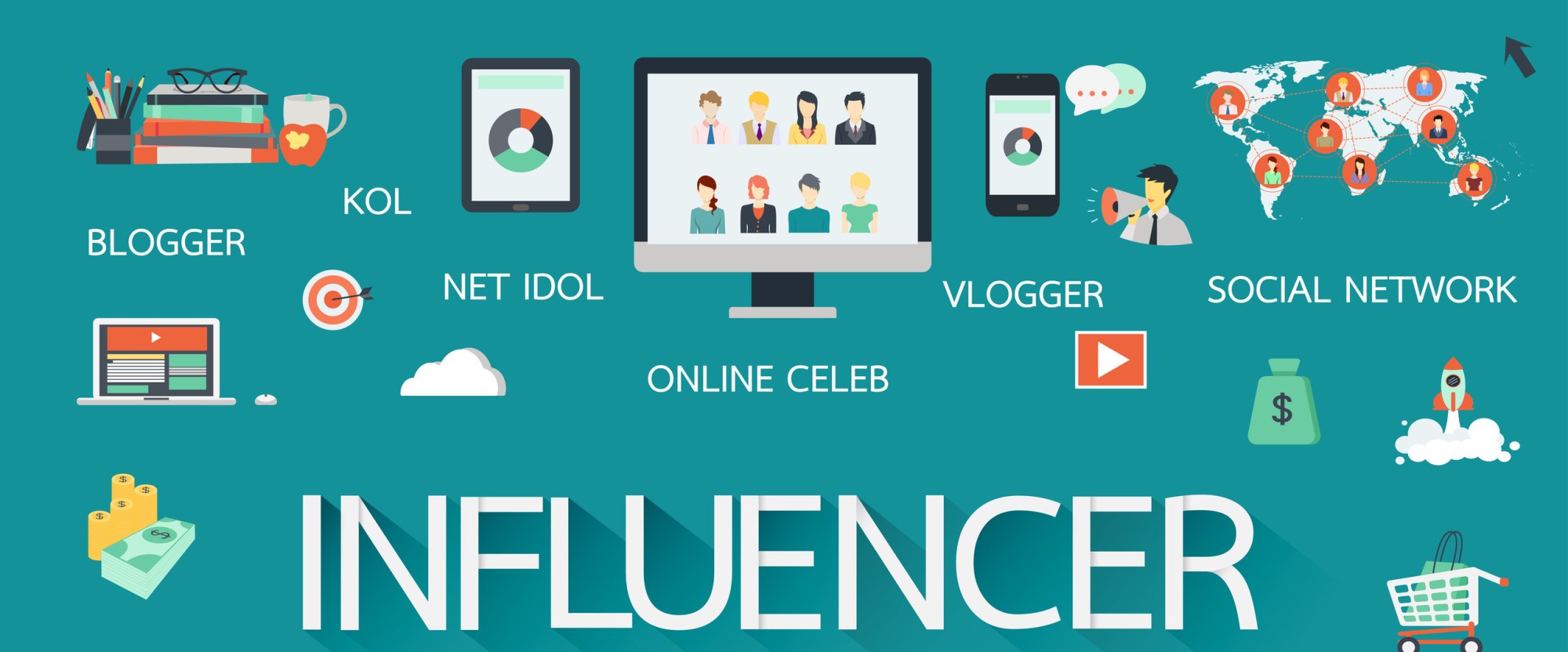 Collaborating with Influencers
This is by far the best technique to increase your followers on Instagram. Influencers are the people who are proficient enough to engage with a diverse audience, empower them, and influence the perception of others. It has the highest potential of creating the maximum ROI out of any other technique we have discussed.
First of all, create a list of 20-30 major influencers that you want to engage and collaborate with. Do proper research in shortlisting these people who will help to take your Instagram account to the next level.  For this, you need to find the top hashtags in your niche are and see if you can identify any particular account that consistently appears in the "top" or "trending" posts. Reach out to them and request them to give your brand a shoutout.
Paying Influencers
If all else fails, there is always the option to pay an influencer to give you a shoutout. But before you do, make sure that you can get a guarantee on ROI. A key pointer is to look for an influencer with an engaged audience, not necessarily a large number of Instagram followers. Remember that 1-2% of engagement is a minimum for working with someone. The higher, the better.
Honorable Mentions
Apart from the strategies discussed above, here are a few bonus tips to help you increase followers on Instagram.
free giveaways/ deals
Try Instagram ads (start with a limited budget)
Social sharing on other channels
Exchange likes in the same way as shoutouts
Share viral content with a touch of your own brilliance
Conclusion
The growth hacks for Instagram automation discussed above are a few ways to go from 0 to 10k followers within a matter of weeks. A good starting point is to ask yourself the question " Why do I want to be on Instagram and what benefit will it yield to my business ?".  It is important that your vision to be on this social media network be as clear as the bright blue sky.
You should select the general theme and the type of content you want to share with your followers. try to frequently post engaging content but don't fall in the spam region. Do the necessary research to find out appropriate hashtags in order to join the viral stream.
It is absolutely necessary to outreach and network with your peers. This helps spread your workaround.
If you have some pointer in mind as to how to increase followers on Instagram, Do share with us in the comment section.
Wasiq Naeem
Wasiq Naeem is a content and digital marketing veteran who is passionate about his writing. Extensive research and producing high-quality content is just another day at the office for him.