Being a webmaster requires persistence, hard work, and a lot of patience. However, these are just the essential traits of a successful SEO marketer; when you intend on achieving a higher rating on Search Engine Result Pages (SERPs) and boost your website's reputation, it is essential to be familiar with all the state of the art link building and technical SEO strategies that could take your website to the next level.
When analyzing such approaches, a site owner would have to particularly emphasize the importance of both on-page SEO and off-page SEO.  While the on-page SEO is related to managing the content that is on your particular site, off-page SEO is a way of ensuring that your approach and activity isn't limited to engaging with your existing audience.
The significance of off-page SEO is often undermined; several webmasters overlook what they can achieve with it. "Off-Page SEO" denotes every activity commenced by site owners away from their website that can assist them in achieving a higher rating on SERPs. On-page SEO takes place on the website while the off-page searches engine optimization outside your website.
Related: How to Create a SEO Friendly URL: Ultimate Tips
Backlinks and Internal Linking
Backlinks and internal linking are separate concepts, and it is essential not to get caught up between the two. Proper understanding is a vital trait of a successful site owner.
A proper linking structure is necessary for progression, and for it, you would need to understand the distinction between the two types.
Internal linking refers to linking a particular web-page through a keyword in a different page. A demonstration of it would be to link a page of your website to another that has a similar content. What it effectively does is that it notifies the user that the site has similar but more in-depth content on a specific topic on the following page that is linked.
Linking increases the bounce rate since the users who might be searching for a specific topic might scroll between pages and spend more time exploring your website. If the content quality of the website is high, then there are a lot more chances of an increased audience.
Such activities are noticed by Google or search engines, and it contributes towards getting a higher and better rank on the SERPs.
Backlinks and Their Significance
Backlinks are when an external website mentions or gives mention yours, and such a reference is made through a backlink. It can provide significant assistance in reiterating your site's reliability, producing a network of an entree through various web pages and publishers.
The importance of link building cannot be undermined, and therefore it's vital to be well-aware of how to proceed with it and how does it contribute towards building a robust online presence.
Several site owners might think that link building isn't that important, and they should spend the time and effort required into something else, but that's not the case. Analysis has shown that various websites have achieved a higher rating even in 2020 through sensible use of link building.
How Does a Webmaster Benefit from Link Building?
The SEO technique of link building assists the reader in finding informational articles and blogs online through various web-pages; it aids brands in getting discovered through the great content sources to present online.
Link building is beneficial for websites and webmasters. When you get backlinks from a website that has matching content as yours, it provides an enormous boost to the status. Since backlinks are often acquired sites that have a similar structure and content subject as yours, it helps attract the organic audience on the website. Access to organic traffic means a higher bounce rate, meaning that the people are more than likely to spend time on your website, exploring it for useful material.
When you get a backlink from a well-reputed website that has a higher domain authority than yours, it provides a signal to search engines that the content that you share on your pages is high-quality content and worth mentioning on other sites; it is a crucial factor in getting a higher rating on search engines and moving up ranks.
Although the user perceives simply a link's part, the search engine comprehends the complete structure of the hyperlink and abstracts valuable data from it. Linking to a blog on your website is simple by way of a hyperlink, which will direct the user to the desired web-page. However, while linking back to the same blog on a different page, link building procedures need to be prudently obeyed to ensure that Google search engines can easily find and access your page. It means choosing the correct text to be used in the hyperlink. It would include confirming that the keyword exists within the hyperlinked text, and frequently checking to comprehend that your link is still active and it hasn't broken.
Factors to Consider With Significant Link Building
Link building is a technique to enhance your website's status and rating on the search engines. However, as stated previously, it required knowledge of not only SEO optimization but strategies as to how you can take your site to the front pages.
High Quality Content
The first thing that you need to ensure is that you post high-quality content on your website. The ''Content is King'' phrase is every green for every site online. When compiling content for your website, there are a few things that must be considered because even if your content is well-written, these can still be a major turn-off for any visitor on your site.
Content with Minimum Grammatical Mistakes
If you are someone who doesn't have a firm grip over the English language; an excellent way to composing the most error-free content is by verifying it through the Grammar checker tool. The online grammar checker is a straightforward tool to access and use; all it requires is the user inserting their text into it and searching for any grammatical errors. It can help you find punctuation, spelling, and sentence structure mistakes along with spotting and correcting any misuse of clauses and phrases. So, you can use the tool to ensure that your text complies with all the rules of English grammar and composition.
Related: 5 Ways to Write Content that Leads to Engagement
Avoid Plagiarism
A webmaster is well-aware of the damage that can be inflicted by the detection of plagiarism in the posted content. Apart from resulting in a copyright strike, it could lead to a negative impact on the site. Therefore, it is always advised to check your work before any final submission. One exceptional tool to ensure that your work is plagiarism-free is by checking it through an originality checker before posting it online. The online free plagiarism checker is one of the most accurate tools in its category. Another benefit of using it is that there is no word limit imposed on the free edition, so you can effectively check the file without worrying about the word limit.
Building Links from High Authority Sites
Another major factor that needs to be stressed is that your site should be getting linked to the one which has a higher authority score than yours, or otherwise, it would be of no use since a site already ranks below yours on a SERPs wouldn't possibly be of many benefits. You can check both the Domain Authority and the Page Authority of any website by the DA PA checker. It's a free online tool that requires minimal computing expertise while delivering maximum benefit. The tool is developed with the latest MOZ ranking technique and evaluates the exact authority rating of a site.
A key to writing an interesting article is by ensuring that it delivers complete meaning while staying in a specific word limit. The word counter tool can be used to confirm that the allocated word limit has been followed while writing the article.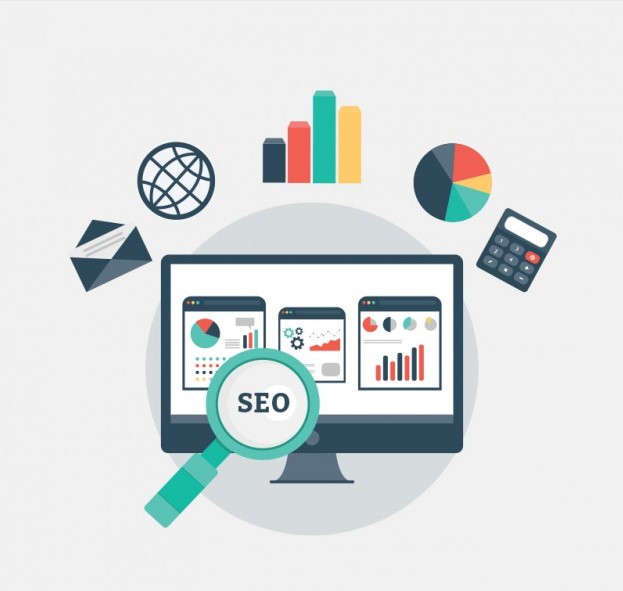 Some Do's and Don'ts for Link Building
There are certain things that you can do, and these are regarded as the best practices for a better and healthier internal linking structure.
Google's examination methods are progressive; they keep making amendments to it, and according to the latest rules laid down in September 2019, it is now capable of identifying spam links.
Applying the rules on the link building sample, you would need to separately identify the content type you are sharing over the blog. When sharing a link, a tag of rel= "UGC" assists Google in understanding that you are mentioning the user-generated content.
It is an ideal specimen of the developing characteristic of link building and how it could pose a challenge to marketers for compliance. Luckily, there are certain dos and don'ts that you can follow, which have proved to be extremely helpful over time.
There are other things that you could follow, but they could be time-specific. So, you would have to identify the new rules and comply with them accordingly. As stated earlier, webmasters need to be aware of the development being made to ensure that they keep up with the high demands.
The following set of dos and don'ts have appeared to be useful and applicable over every stage of criteria that has been introduced.
Do: – Inserting Long Keyword While Link Building
It should come to no surprise that keywords perhaps are central to generating traffic on your website. It provides the reader with the idea that they will get what they are searching for, and it also gives a positive impression since while reading an article, the user can access another one that it finds attractive.
Keywords are central, and there are proper guidelines as to how you can come up with the perfect one. However, there is another thing that needs to be noticed. It's that when linking, you should add the long keyword and link it to the particular article through a hyperlink.
Adding a long keyword and linking it assists Google in link contextualization and shows it to honestly interested users. It's one of the best ways to increase the bounce rate of your website. If you have published highly informative and helpful content on your site, link building can be a key to attracting more visitors.
Do: – Increasing the Page's Social Visibility
Social sites like Facebook, Twitter, and LinkedIn are top-rated. Social visibility is one of the most successful and efficient ways of getting more visitors. Embedding links in multiple social sites can help to achieve a better rank on SERPs.
However, there is one thing that is worth mentioning here, and it's that if you are intending to encourage users to visit your website, targeting the right audience is extremely important. For instance, if your website is related to cooking recipes and techniques, then it is advised that you feature in pages and groups or engage with the community that is interested in cooking and intends on learning something new. It is the key to getting organic traffic on your site.
DO: – Use Links to Add Value to Your Content
Although link building has significant effects on your page's SEO, remember that your content should, first and foremost, be helpful to your customers. 
For example, if you're talking about how to build an e-commerce site, use link-building as an opportunity to bridge your readers to tools that might be useful to them such as web hosting services, payment gateways, e-commerce platforms, and others. It wouldn't make sense to add in links to completely unrelated sites, even if they happen to have great authority, right?
Think about your customers' objectives whenever you're producing content. Then, use links to help them achieve their goals more efficiently.
DO: – Keeping Track of Your Backlinks
Several webmasters spend their time, effort, and energy in getting new backlinks, and they overlook one of the most critical aspects that are to keep track of the ones that have already been published previously.
If you don't track the backlinks, how can you conclude whether you want to have newer ones, or would you instead pause and work upon something else?
At one instant, you might have hundreds of links pointing towards your website, but in a few days, when you check back to your surprise, you might find some of them gone. The key to it is that you actively engage with your audience on your social sites, it will effectively help you generate more links to your website, and it would be the more active ones.
An important point to note here is that you have no control over what others would do with their website and particularly with your backlinks; hence you may find some of your previous links missing, which would impact your linking structure.
Therefore, you should always keep track of your links before deciding to go for new ones.
DO: – Establishing a Content Pillar
Content is the heart and soul of your website. Whether you are an online business, informative site, or a news platform, the quality of your content is something that would decide the fate of your site.
You should always publish well-written content, and it has all the essential traits that might be required for SEO optimization. Only such content attracts traffic and encourages people to access internal links and mention your site through a backlink on theirs.
The posting frequency is a question that often confuses several site owners. The question ''How often should I post?'' is the one that may have different opinions attached to it. While many publishers try to post content continuously, such a high posting frequency might lead to information overload.
Such a tactic could hamper the site's growth since not many people are free of their daily worries to continuously refreshing the site to access all the latest updates.
Creating a content pillar is an excellent way to deal with it; it should be made once in a while. A pillar article is generally an article which follows a tutorial style. Usually, such articles are longer than 500 words with a lot of practical advice and tips. It is a unique way of engaging your audience in healthy activities. Furthermore, the length of the article ensures that it's brief, which allows users to read it between their breaks.
DON'T:- Searching for Paid Views
You can find several people online that are selling views for a site. Buying links is a strategy that is disliked by Google and other various search engines, plus it isn't of many benefits to a site owner as well.
It's a way that could help you increase viewers for the time being. But it isn't instrumental in the long run since the bounce rate for it is extremely low, along with the engagement on your articles wouldn't be very efficient. Furthermore, buying views won't be very beneficial in the long run since people wouldn't care to share your website further or recommend it to their friends.
A link building practice for 2020 will be to refer to the rel="sponsored" tag if you have an agreement that is based upon compensation.
DON'T:- Mentioning the Same Keyword Repeatedly 
We are all well-aware of the importance of keywords and how they could be crucial in achieving a higher rating. However, that is to say, and you should never mention the same keyword repeatedly over the article.
It won't be much sufficient, and you can replace it with slight modification based words that have a similar meaning and link them to the same web page over your article. It will make your link building SEO Technique more effective and would assist in getting a better rank.
DON'T:- Spam Links
The spamming link is a massive turn-off for the search engines and the viewers. The quote ''Quality rather than quantity'' should be emphasized here, and you should only opt for linking more contextually and systematically.
Spam links are annoying, whether they are internal links or backlinks, they frustrate visitors. Spammy links impact the engagement and visitors on your website.
It is advised that while making the ink structure, only refer to a particular page a few times instead of linking every other line.  Many webmasters make the mistake of spamming links online either on social platforms or on their web-page. It leaves a harmful impact on the readers who prefer quality since it's a well-acknowledged fact that people with quality content would instead engage with the right audience than with uninterested ones.
Getting Backlinks
Backlinks are essential to achieve a better rating than before on Search Engine Result Pages (SERPs). The long-anticipated dream of every webmaster to get to the first page can only be achieved through effort.
Backlinks are essential, and a very efficient way for new websites to get backlinks is through the Backlink generator tool.
The tool is encompassed with benefitting features that would help you find sites and attract organic traffic onto your platform.  To accomplish the requirement to get free backlinks from various platforms, this is crucial in attracting search engine on your website.
Getting organic backlinks is difficult, and the Online backlink generators can help you with it. The best thing about it is that you can access it without any costs involved, which is excellent considering that beginner websites are usually tight on a budget. They can't afford the expensive online software that can assist them with the task.
Getting Backlinks From Websites With Higher Authority
The crucial aspect is that you get backlinks from websites that rate higher than yours. Getting backlinks from sites with higher Domain Authority and Page Authority would assist you in getting more visitors.
Artificial Intelligence Features
Every backlink is produced; naturally, the tool is developed with artificial intelligence features, making it more convenient and accurate to find the right sites. It only contributes towards finding the websites that have a similar structure and genre as the one that you have developed.
Relevancy of Backlinks 
Relevancy is one of the most critical features of backlinks. IF you get a lot of backlinks from websites that don't match what you have posted on your, there is a high amount of chance that such links are going to have low weightage. The backlink generators only create relevant backlinks and within a few seconds.
Usage
The usage is another characteristic of the tool that makes it an exceptional choice. Anyone aware of the basics of computers can easily use the tool to access links for their website.
The following steps have to be followed:-
Access these tools
Scroll over to the Backlink generator tool
Paste the URL of your website
Privacy
Many users are concerned with the privacy of their search history.  Although, there are several websites out there claiming to be saving the user's records and ensurinng that the security of the searched material would be the responsibility of the user. It would be entirely liable for any breach in the policy, although the tool is designed to discard any searched data as soon as the user is done with it.
Further Benefits
These sites developed for maximum benefit to the user. It has up to different tools that not only help in composing content but their application extends to efficient site management. You can use various tools for your benefit in the most straightforward possible manner since all of them are free and highly efficient.
Conclusion
Backlinks are one of the most essentials in order to increase the site's ranking on the search engine result page. However, Google suggests to get the backlink from another websites naturally. If you still want then above ways can help you to get the backlinks quickly.
Besides the ranking on the search engine, the backlinks are also effective to increase your site's domain authority. According to the Moz, the biggest factor behind the increase in domain authority is the quality and quantity of the backlinks.
Author Bio

"Afrasiab Ahmad writes SEO articles for online business marketers and SEO tools users to make their Google rankings surge. He contributes articles about digital marketing, SEO techniques, and tech regularly to Prepostseo.com
Farwa Anees
Farwa is a Digital Marketer who likes to share her insights and experiences via writing. She likes to test and experience new eras in marketing and share them through blog writing.