Want to tap into the latest content marketing best practices to ensure you're doing what's best for your business? Then, you are in the right place. In this piece, we dive into the latest content marketing best practices for 2022 that are a must-do.
Content marketing is one of the most critical marketing strategies for companies today. After all, content is king. The right content can help you win new customers, expand your company's reach, and generate more leads. But inappropriate content can backfire and hurt your brand more than anything else.
Here are some Semrush stats and facts of 2021 that you must know before developing a content strategy for 2022.
High-performing content types in 2021 were videos followed by blog posts, success stories, and case studies.

The top channels for content distribution were organic social media, email marketing, paid social media, and organic search.

The top 5 content marketing challenges in 2021 were attracting quality leads with content, promoting content, creating content that resonates with the audience, proving ROI of content, and improving the SEO performance of the content.
Related: LinkedIn Content Strategy
What are the Pillars of Content Marketing?
The pillars of content marketing are as follows
Creation
Insights
Audience
Distribution
Experience
Content Marketing Best Practices
Below we have discussed each of the content marketing best practices. We've also shared tips to help you put them into action and overcome the challenges. Ready to up your content marketing game? Let's dig in:
1. Increase Use of AI-Technology
AI Technology is becoming a significant game-changer, and it will add more innovation to the business practices in the coming years. For example, AI-based content generation tools like Jarvis and Sonic help put out larger quantities of content with lesser efforts.
But the negative side of AI tools is that they can affect the authenticity of the content.
How to Make the Most of AI Tools?
Google AI is getting smarter day by day, and it can detect AI-generated content. However, using cheap AI will surely cost you as Google will not rank such articles. Here's what you can do:
Do not completely generate a piece of content as user-generated content has a higher value.

Write a piece of content and improve the content structure using an AI writing tool.

Use AI tools such as Grammarly to refine your content.

Many keyword research and content analysis tools, such as SEMrush, Aherefs, Etc., give you a better idea of what keywords to use and perform better to rank Google SERP.

Tools like answerthepublic.com and Sparktoro.com help determine what the audience is talking about.
AI is not confined to automatic writing but also other technologies. For example, the use of AI-based chatbots is increasing, and by 2023 it will drive $112B in retail sales. In addition, as AI, machine learning, and Natural Language Processing grow, chatbots will become more used as 24/7 customer service agents.
Here's a statement of SEO expert Eli Schwartz on AI Technology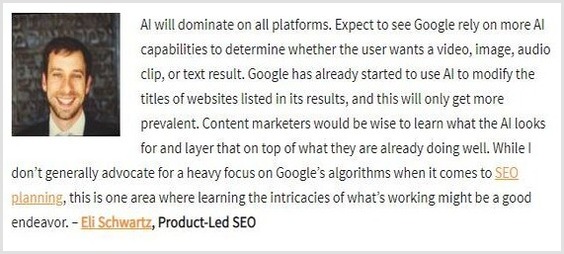 2. Use of AR and VR
Since 2017, augmented and virtual reality use has doubled as 85 million people used VR/AR technology in 2021. It is expected that the market size of the VR industry will grow up to $300 billion by 2024. Also, VR and AR enhance user experience so that they will become an integral part of the content marketer's strategy and content.
Why Incorporate AR and VR into Your Content Marketing Strategy?
3D imaging and AR have become a popular part of the e-commerce industry. Incorporating AR tech gives customers higher visibility on how the products will fit the actual space. Evolve your content strategy to evolve the customer's shopping experience for years to come. 71% of consumers believe AR technology will positively impact their purchase decision.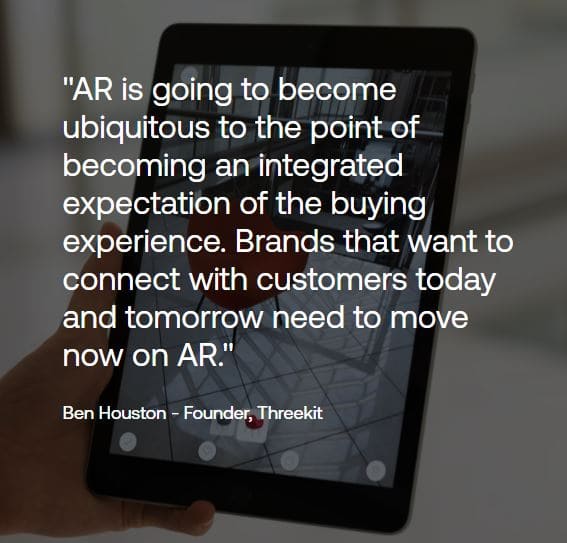 The pandemic has given businesses a long break from hosting in-person events. Now that doors of streaming events live have reopened, 93% of marketers plan to invest in virtual events as it is allowing them to reach a wider audience. It's believed that a hybrid solution of both offline and virtual events is the way to go in the future.
If you are a start-up or if it's your first time hosting an event, then holding an online webinar or live session would be suitable for you. However, a hybrid strategy is better for more prominent companies as virtual events significantly drive traffic and leads. Do invest in a good microphone and camera setup.
Related: Create a Perfect Content Marketing Strategy for SMB's
3. Incorporate Data Driven Content Marketing
When people think content, they often think creative. But in reality, great content marketing is a blend of both creativity and data.
A proper data-driven approach to a content strategy can help brands avoid wasting resources by trying to connect with the wrong audiences in the wrong places. Data can help identify target audiences and their trending topics, channel-specific preferences of potential customers, and the influencers most relevant to those groups.
The difference between good and great will be a brand's ability to leverage data-backed insights. Data insights empower content marketers to create more impactful content. Be sure to incorporate data-driven analysis into the following areas of your content strategy.
Deliver data-driven content marketing using the below tips.
Go for Hyper-Personalization
Customer hyper-personalization goes beyond simply addressing them by name. Instead, it caters to their wants, needs, and preferences. Hyper-personalization creates unique interactions with each customer by using data, analytics, automation, and artificial intelligence.
In doing this, marketers cater content to each buyer's persona, using targeted products, marketing channels, and language. Brands such as Amazon, Netflix, Stitch Fix, Naked Wines, WES, and VI Trainer already using hyper-personalization strategies effectively.
What makes influencer marketing so powerful?
Trust cannot be manufactured. An influencer's fan base is as powerful as a friend's recommendation when endorsing a product, service, or business.
In addition, real stories shared by real people have an impact. Considering all these factors, you will see higher sales and better-qualified clients.
Understand what your target audience discusses and to whom they listen. For example, if you create joint content with other companies and people in your field with a broader audience, your content marketing will be most successful.
These brands attribute their social media following gains according to their influencer strategies. Over a single year, GNC credited social influencer targeting with over 380,000 new Facebook fans.
In the B2C and D2C spaces, influencer marketing is now established, and the days when influencer marketing was a dirty word in the B2B sector are now long over.
More B2B businesses will embrace influencer marketing and sponsored user-generated content this year, two of the most successful marketing methods.
Related: Top 10 Ecommerce Influencers You Should Follow
Content creation requires more than intuition. The aim is to create content that's accurate, relevant, and based on user needs. It's possible to test your content's effectiveness using A/B tests.
Through A/B tests, you can gain insights into user behavior and what elements influence vital metrics. Conversions, bounce rates, customer confidence, and revenue generation are some metrics. Revenue increases are a more tangible metric than something subjective like visitor experience.
Best URL shorteners include features such as creation of branded links, A/B testing of landing pages, traffic routing, traffic analytics, etc., that amplify your content marketing campaigns. Get a URL shortener, create branded short links and use the content that gives you the most traffic and conversions.
[BrandedLinkCta]
4. SEO Content will Win
In 2019, Google processed over 3.5 billion searches daily. Now in 2022, it's 8.5 billion searches per day. Translation: everyone will race for the search engine results pages (SERPs) to rank better for improved brand awareness and organic traffic.
We have a comprehensive guide on how to publish content that ranks, but here are some quick tips to get you started:
Content Optimization
Target long-tail keywords or key phrases with less competition to rank better

Answer frequently asked questions. Perhaps they'll land you in Google's Featured Snippet.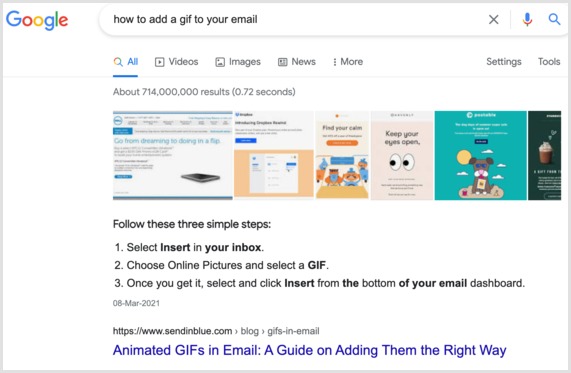 Structure your content based on questions asked by the searchers. Get these insights from the 'People also ask' and 'Related searches' sections.
Not to forget, focus on quality now more than ever. "It will become more difficult to crush it with SEO because the competition will be stiffer, but we'll see a major increase in the quality of content that brands publish." Odak comments.
So what's quality content, again? First, it's content that solves your audience's problems–thoroughly answering their questions. Second, the content reflects expertise, authority, and trust (E.A.T.).
While building your brand's authority takes time, for instance, by consistently creating content on specific topics to help visitors, you can work on improving your expertise right away. How? By interviewing subject experts.
Let's give you an example: for this piece on how you can grow your YouTube subscribers, we reached out to someone who's done it so that we can share actionable advice with you. See? Doesn't that make the guide even more trustworthy?
Mobile Optimization
It doesn't matter how great your website content is. However, suppose it isn't optimized for mobile. Then, You are about to lose out on a massive part of your audience. Content marketers will probably continue to pay close attention to this trend as most searches will come from mobile devices.
Voice search is expected to rise as apps like Siri or Alexa have become popular in asking about any random query.
One of our top content marketing best practices for 2022 is to answer questions with long-tail keywords.
Significance of Core Web Vitals
Algorithms and search engines have improved and are more sophisticated. Strong web vitals contribute to better search engine results. All content marketers should optimize speed for desktop and mobile, images with the proper tags and labels, and even a site map.
These technical elements must contribute to the visibility of your content, just as a wall hook or picture hanger contributes to a painting on your wall. A big mess is inevitable if you do not follow the proper structure or fundamentals. Don't let this happen to your content! Instead, implement technical SEO tactics to maximize your content visibility.
5. Prefer User Generated Content
User-generated content (UGC) has become an essential component of content marketing strategy in today's era when customers are ready to talk about your services and products online. In UGC, users create content about brands.
The Nielsen Consumer Trust Index reports that 92% of consumers trust organic, user-generated content over traditional advertising.
Ways to Use UGC
User reviews show potential customers that your products and services are reliable.
You can connect with your audience through videos in ways that other media cannot. In addition, you are much more likely to gain sales from user-generated videos since they are more likely to go viral.
It is another way to create UGC and engage users. Gamification aims to allow users to earn rewards and recognition for completing specific tasks.
During the holiday season or other special events, consider great ways to incorporate UGC into your content marketing strategy. Businesses can engage with customers at an emotional level in several ways. For example, Starbucks runs the #RedCupContest every year during the holiday season and invites its fans to take part by sharing their personalized coffee cups across social media to win Starbucks gift cards.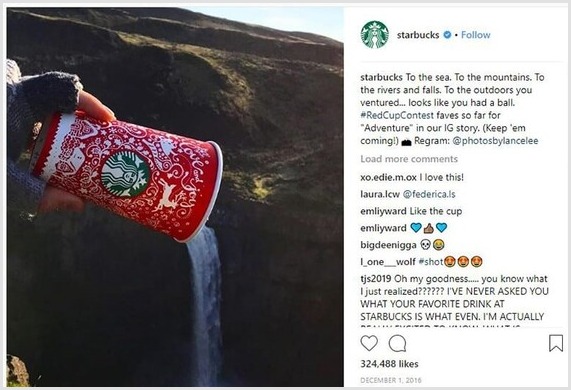 Related: Content Marketing Techniques
6. Content Repurposing will Grow
Speaking of creating content, content marketers are getting smarter with repurposing it to get the most from it.
60% of content marketers repurpose content.
This alone reveals how marketers value reusing content. Essentially, content repurposing helps you get more eyeballs to the content you create. Not everyone in your audience might be a reader, for example. So you can always take the blog post's content and make a video of it for the video-lovers in your audience.
Repurposing helps keep your content bank full to the brim. With your content pool complete, you can consistently grow your online presence and support your community-engaged while saving time.
How to Repurpose Content?
It's easy to assume that content repurposing involves copying and pasting content from one platform to another, from your blog to a Medium publication. But that's not what it is about.
Content repurposing is creatively tweaking and reusing content you've created in different formats to use on other platforms. For example, curating medium-length articles on the same topic idea into an eBook by developing a narrative for them, so they're all arranged. Then, reading them is easy for the reader (and makes sense too). Capeesh?
Now follow these two steps to start content repurposing today:
One, look at your content performance metrics
Example: dig them out from Google Analytics. If a piece on evergreen content is doing relatively good or a video has impressive views, consider repurposing it. But hang on. Why look at this metrics? So you know that you're recycling content that's popular with your audience since it resonates with them.
Two, decide which format you want to recycle content into
You can always turn blog posts into videos, Facebook and LinkedIn posts, Quora answers, and Twitter threads. You can get exciting stats from your written content into social media graphics or present steps in a LinkedIn carousel.
Also, you can do the exact reverse. For example, if you write Quora answers addressing different questions people have on the same topic, you can put them together into a blog post. Similarly, you can take all the social media stats graphics and package them into an infographic for your blog.
These are but a few ideas to repurpose content. Check out these 50+ ideas to repurpose content here.
Related: Guide to Content Remarketing
7. Infographics
Diversifying your content will allow you to reach different audiences.
To achieve success, companies need various content types across all marketing channels. The human brain is receptive to images, increasing the likelihood of consumers engaging with them more quickly. As a result, consumers will continue to be attracted to visual content, particularly infographics.
Well-created infographics can be a great source of helpful information.
Infographics allow consumers to engage, gain information, and understand quickly what you are presenting simply by a glance. Visual learners will particularly benefit from infographics.
Visually appealing and informative content contributes to a more engaging customer experience and improves message and communication.
It can convey information using graphic representations of data or knowledge in less time.
Infographics are essential for content marketing because, as the saying goes, a picture speaks a thousand words.
Infographics: a Content Marketing Trend
Here are some additional stats from recent HubSpot Blog Research:
Infographics are graphics that provide a visual representation of data or explain a concept. They are typically used to communicate important information quickly, and

45%

of marketers who leverage content marketing use them.

According to 56% of content marketers, it's the most effective marketing type.

Most marketers will invest the same amount in infographics over the next 12 months.

Information graphics are popular because of their shareability, aesthetic appeal, informative nature, and ability to provide helpful information to the reader.
8. Personal Brands will Take Over
For businesses, personal branding has been the talk of the town lately. That translates as having a brand identity and a voice while letting your employees take the online stage.
This comes with multiple benefits: it shows your work culture, helps you grow brand awareness as people come to know your employees, employees share behind-the-scenes content, and many other things.
Having an online presence also means you can keep a pulse on your target audience's likes and interests and maybe even source content ideas from them. It also means you can grow your authority, promote content and grow an online community.
If you're not ready, simply bring your social team forward. SEMrush's Diana Richardson is famous in their Twitter circle.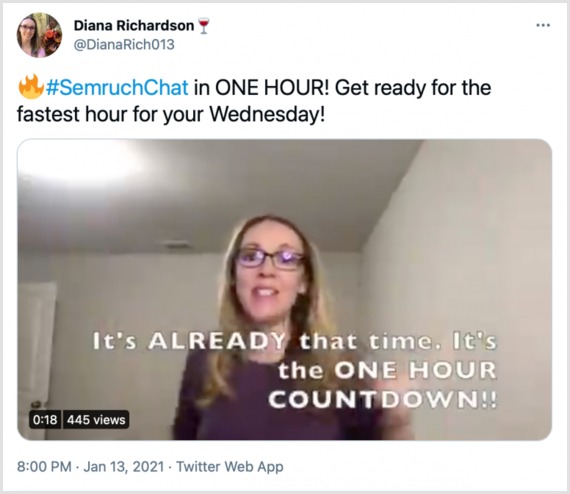 How to grow your Online Presence?
This could be a social media channel or a Q&A community like Quora or Reddit.
Answer: How do you plan to engage on the channel? What content will you share with your audience? How much time will you invest? Who's going to be involved? Don't forget to jot down precisely what you stand about so people can see your human side.
When all's said and done, consistency is what's going to take you to success. Show up regularly, share value, and focus more on 'giving' than 'taking.'
Related Read: Use Content Marketing Platforms to Drive Business
9. Video Marketing is going to be big, including Live Streaming
People are in love with videos, and whether it's a virtual event, a social media live streaming session, an informal Zoom coffee hour, or a pre-planned webinar series. And marketers are already making the most of it in a zillion ways. In 2022, videos will be the leading source of internet traffic (82%). Furthermore, 93% of marketers say videos are essential for their marketing strategy. While, 86% of marketers believe videos will be a crucial source in getting leads.
Video Trends to watch out for in 2022
Short-form videos will be the significant video trend.

Using interactive videos will increase.

CTA's in videos will increase leads.

Live streaming videos, such as Vlogs, Webinars, etc., are becoming an essential part of content marketing strategy.
Using videos as a storytelling approach in content marketing connects you with your target audience. People watch live streams 10-20 times longer than on-demand content. You know what that means, right? So you got to invest in video marketing if you already haven't. But don't worry, you don't have to break the bank doing so.
DIY video creation tools can help you create videos from templates. Thus, making the job easy to do, quick and cost-effective. Besides using a DIY video tool to create intro videos, customer testimonial videos, client onboarding tutorials, etc. Therefore, considering going live is a must. Exclusive AMA sessions, masterclasses, fireside chats, live tutorials, and sharing behind the scenes content are some ways to engage your audience with live video.
How to start with Video Marketing
The following steps will help:
Get Started with a Plan First
How many videos do you aim to create? What content will you cover? Who will you target, and at which stage of the buyer's journey?
You'll need an action plan covering where you want to stream (YouTube, Facebook, Instagram, TikTok, or LinkedIn), what content you want to protect, and how you'll engage your audience.
Don't forget that you need a content sharing plan for videos and live streams.
We've already suggested InVideo as a video-creating tool. Just make sure your video specs are correct since each social platform has a different requirement.
If you plan to create a video by recording your screen, Loom will be helpful. For live streaming, most social platforms offer free streaming. Pick the channel where your target audience is and get started.
Suppose you find yourself divided between two or more platforms. Then consider live streaming on multiple platforms. How? By simulcasting using a tool such as Vimeo that supports it.
Suppose you are ready to shell out some money. In that case, it's a good idea to get some low-cost live streaming tools, including a microphone, camera, or even a tripod and an encoder.
Prepare an outline and Shoot
The script is also a crucial part of the video content. Whether it's a live stream or template-based video for your social media, you need to be careful with your words. So, an essential step is to work on your script. Then, once ready, start creating.
10. Audio Content
Audio content is as popular as video content. Instead of a video ad, real human voice-based interaction builds trust among consumers. The number of voice assistants users is continually growing. Therefore, optimizing content for voice search has become a necessity. It's no hidden truth that the trend of Podcasts will keep growing. Apps like Clubhouse (audio chatroom) provided new ways to reach out to customers.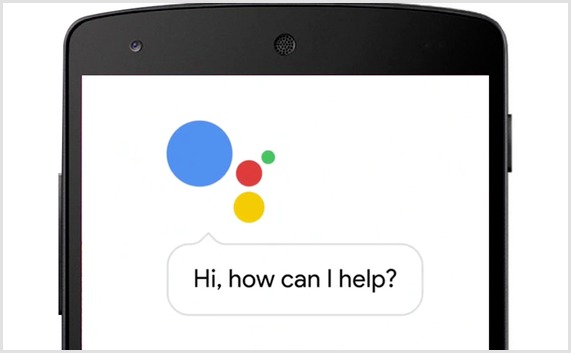 What to Do?
Set up your podcast as it offers an excellent opportunity for marketers to reach out to new audiences.

Optimize content for voice search.

Use good audio tools like Audacity's Levelator tool to adjust audio levels in segments and ensure that your content is of top quality. This saves you time, so you don't have to do it yourself!
11. Targeted Content that Resonates with your Audience
Last year also taught content folks the significance of creating content that resonates with their audience and helps them through their buyer's journey (the awareness, consideration, and decision stages).
The Creative Marketing Alliance's Director of Content Strategy, Kenneth Hitchner, notes, "Structured content that addressed a specific part of the buyer's journey will go mainstream. More companies will adopt this style to reach their prospects along the sales funnel no matter where they are.
This type of content program is long-term cost-effective — remember, this content is slowly replacing your ad budget, which is gone once it's spent — at three critical things:
Moving future customers down the sales funnel in a way that makes them believe it was their idea,

Drive content engagement, which is a new-fangled word for 'involvement' that breeds commitment, and

Connecting the marketing team with the sales team, blaming others for shortfalls.
How can you get to know your Audience in-Depth?
Four ways to learn about your audience:
Talk to your Customers or Target Audience
Ask your sales team to get you connected with your loyal customers. So you can ask them about the challenges they face, how they prefer to consume content, and so on and on.
You can also share the same survey with your connections on social media. But remember: take the time to study the study to create better content.
Surf through hashtags to uncover what troubles your target audience and what sort of content they prefer to consume.
This lets you see what content gets the most views (therefore, resonates with your audience), your target demographic, and other details to polish your content strategy.
12. Improve Content Experience
Next up on content marketing best practices is a better content experience or making it easy for your audience to enjoy your content. Visitors need to stay on your site, love the content you've created, and enter your sales funnel.
How to improve the Content Experience?
Good page design involves a few fundamental things: readable font size and type, optimal use of white space, and a good color scheme. Medium, for example, is designed with content experience on the front with everything from the font type and size, white space, design elements used, navigation, and so on.
Interactive content is one that your audience can engage with.
That doesn't mean you create the next Black Mirror: Bandersnatch. A Netflix interactive film about a game developer, Stefan, who had to decide (that users made on his behalf) to develop a game.
Quizzes will also do instead. Women.com credits over half of its engagement to online quizzes, which helps it dominate even BuzzFeed!
Other ideas for interactive content include sliders, timers, calculators, tools, and interactive visuals.
Last, make it easy for readers to consume content. While the design does half the job, the way you format your content and write does the rest. We know that lengthy content may rank first on SERP, but most readers likely move on towards something shorter and digestible.
Hitchner applauds storytelling as he states, "we've come a long way from keyword stuffing." As search engine algorithms continue to advance, so will online marketing content.
Start connecting people to brands through the story. It will drive engagement and cut through the noise by helping others.
Follow these tips to make your content easy to read,:
Write short sentences and paragraphs

Use active voice and get rid of fluff words

Get straight to the point or use the BLUF (bottom line up front), giving the essential details first.
13. Community Building will continue its Upward Trajectory
Last year saw the rise of personalization in marketing, Money Heist trending, and creative ways to make the most of chopped marketing budgets. One such approach included community building. Whether it's a content community or a customer community, the benefits of both are unparalleled.
According to the 2022 Community Industry Trends Report, 87% of community professionals say that community is essential to their company's mission.
So how can growing an engaged community help you? If it's a content community, you can:
Exchange content ideas

Get feedback on what you've created

Welcome guest posts to keep your content pipeline full and

Pool subject experts or request community members to connect you to experts in their network
Here's Shopify's Content and SEO Lead, Kameron Jenkins, leveraging the content marketing community on Twitter: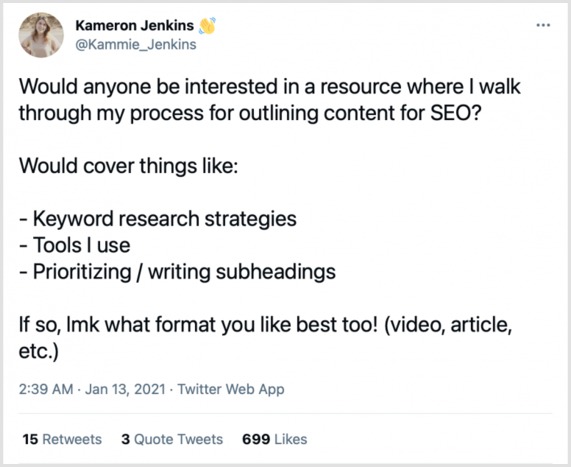 On the flip side, a customer community delivers the following benefits:
Better learn your target audience's pain points to create targeted content.

Source user-generated

content to share

on your marketing channels

Improve customer journey and trust as customers or customers-to- learn about the humans behind your brand, your values, processes, and more.
In short, online communities can help enhance brand awareness and credibility, giving you the most bang for your buck.
Related:19 Marketers share their Favorite Content Promotion Tactic
How to start an Online Community today?
Now that you know how fruitful an online community can be, how do you start one?
Starting a community is no rocket science and doesn't require you to invest early. However, you might need to later on. For example, host giveaways for keeping your community engaged.
Take the following steps:
One, decide whom your target audience is by selecting whether you'd like to start a customer or content community.

Two, pick a platform. Slack is a great paid platform for starting a community. Facebook and LinkedIn groups are free to make. Similarly, Twitter chats are free to start. Or, if you're an email marketing enthusiast, create a newsletter to grow your community.
Here's an inside look at Christina Pashialis' paid Content community:
Third, prepare an action plan, answering questions like,
What will your community be about?
How will you promote it?
How do you plan to provide value to your audience and stand out from similar communities?
What steps will you take to keep your community engaged?
Once done, get started.
Alternative plan: if it's a content community you are after, join one. How? Look for relevant Facebook and LinkedIn groups. The Content Marketing Lounge on Facebook, for example, is a valuable community for content marketers. Are you looking for social media marketers in the community?
We have a Facebook community named ContentStudio.io Community (Marketing Strategies, Tips, and Hacks).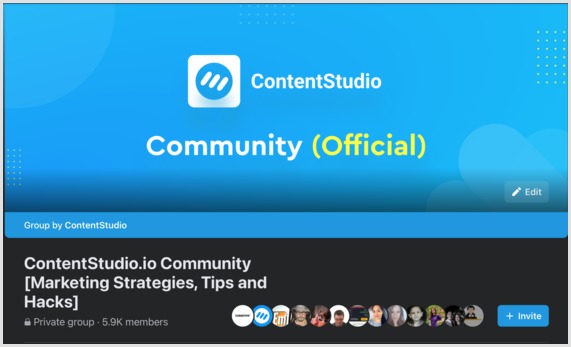 And That's a Wrap
There's a lot to be excited about, from working on establishing your online presence to creating an engaged community, repurposing content, and polishing your storytelling skills. Focus on these content marketing best practices to stay competitive and updated with the market.
Masooma Memon
Masooma Memon is a pizza-loving freelance writer by day and a novel nerd by night. She crafts research-backed blog posts and articles for small businesses and app companies who aim to employ quality content to educate and engage with their audience.