According to a recent report of Insider Intelligence, e-commerce sales in the US grew by 9.3% during 2023, while it is expected to grow to 11.3% by 2027. Prior to the pandemic, strong ecommerce growth was forecast, transforming the retail landscape.  
The growth exhibited in the context of e-commerce trends has led retailers to explore and expand possible payment methods, which are becoming more secure and frictionless. 
While card payment remains the dominant method, contactless payment and digital wallet providers, such as Apple Pay, are becoming more widely adopted. 
As e-commerce continues to grow in popularity, here are eight promising ecommerce payment trends that you need to pay attention to in the near future. They will help you keep your finger on the pulse and know what's going on in the eCommerce payments space.
Understanding and embracing relevant trends keeps your business competitive and helps provide a smooth and secure checkout experience — something your customers will thank you by making thoroughly repeated purchases. And hence I'm sure you'd love that, let's dive in:
1. Mobile commerce will get bigger
The average consumer spends close to 6.5 hours online every day. The way they search for information, consume content, and buy products online has changed. 
They prefer to buy through their mobile devices. In 2017, 58.9% of total eCommerce sales happened through mobile devices. By 2021, this will increase by 14%  to 72.9%, thanks to the emergence of mobile commerce. 
Here's another way to think about it: the 14% increase represents an increase in sales amounting to $2.095 billion between 2017 and 2021.
Mobile commerce (m-commerce) represents all the transactions consumers conduct through their mobile devices over an internet connection. 
Take advantage of this trend by using a mobile-responsive design that provides consumers with a great buying experience when they visit your store. 
The speed at which your site loads is critical to the user experience and retaining potential customers. As the loading speed increases, the rate of visitors who leave without browsing further increases.
Maximize your customer engagement by using mobile apps that help you provide an end-to-end buying experience. Mobile apps allow you to deliver relevant product promotions, notifying customers about new products and seasonal launches. 
Product promotions — such as percentage discounts or limited-time offers such as free shipping — can act as  powerful incentives for purchases, driving higher conversion rates and increasing customer loyalty.
2. Increasing global possibilities
More than ever before, consumers are relying on online marketplaces to help them make better buying decisions in terms of ecommerce payments.
The comparison process increases the level of customer exposure to alternative products from other sellers. This means listing your product on an online marketplace offers additional potential for passive exposure to customers without increasing your marketing output.
And since Statista predicts that global eCommerce retail sales will be 6.54 trillion by 2022, you need to take advantage of this trend through: 
Using global payment gateways that accept different currencies

Using geolocation to display relevant pricing on your store 

Being compliant with tax regulations in the regions you're serving.

Providing a smooth customer experience during checkout such as customer support that matches their time zones
3. Multi-channel eCommerce will continue growing
In the past, a key aspect of most e-commerce models has been shoppers using a single channel to find and buy the products they need.
However,  consumers are increasingly using multiple channels to interact with their favorite brands, which means adapting your sales and purchasing model to recognize this shift.
Besides, consumers expect trending eCommerce businesses to provide a consistent experience across different ecommerce payment channels. They are leaning towards convenience, and they'll prefer brands that anticipate and meet their needs. 
Embracing the relevant technology, especially when it comes to providing secure and seamless checkout experiences across different channels, will help you meet your customers where they are.
For example, we've already seen that consumers are using more than one channel to view one product, and that means more touch points across their buying journey. 
This means that as a business owner, you have no control over which channel a consumer decides to complete their purchase. 
A Google search might end up on your blog, then they head over to Amazon for product comparison then buy from there. 
Alternatively, it improves your email marketing prospects as well. For instance, a subscriber on your email list might be ready to buy only if you scheduled relevant emails reminding them to do so and sent them to a relevant product landing page to buy: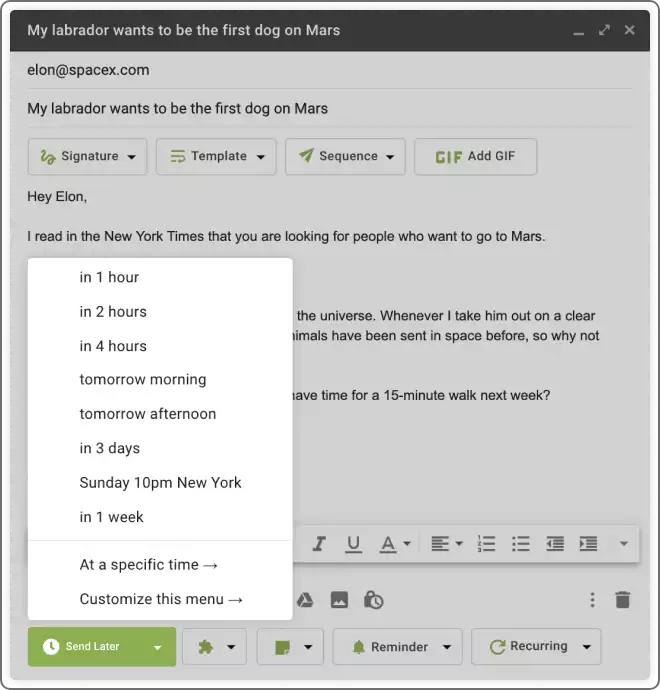 Adapting requires you to allow consumers to buy on any touchpoint they use to interact with you. And that includes optimizing your landing pages to rank higher for relevant long-tail keywords and get hold of consumers using branded searches to find you.
4. Social transactions will start driving more sales
While multi-channel interactions are opening up more opportunities for consumers to buy, social transactions are helping them to do so when their intent to purchase is still high. 
According to Statista, 28% of social media users discover brands through social media ads. Combine that with the introduction of Instagram checkout where users don't have to leave the platform to purchase from a brand has contributed to the growth of social transactions. 
Your customers value convenience and tailored shopping experiences, which is something that most brands miss. 
Implementing such experiences through social transactions has an impact on customer engagements that lead to conversions. Since most of these users could be in any buying stage, it pays to make sure that consumers can buy without having to leave these channels. 
Start engaging with your existing and potential customers on their favorite subject. As you do this, make sure that you're also taking advantage of buying options provided by these social platforms, or use a reliable payment tool to help you do that. 
To get hold of those who are ready to buy, focus on running ads that highlight your average order value products. Your existing customers love them, and that means you will have an easier time convincing more potential customers to buy them through their favorite social media channel.
5. Subscription models are catching up
Not every eCommerce product out there sells on a one-time purchase. Different products, such as beauty products and pet food require constant replenishment.
And since consumer's quest for a personalized end-to-end buying experience is insatiable, eCommerce businesses have started leaning towards a subscription-based model. 
A subscription-based payment model offers consumers a personalized and convenient method to buy what they need whenever they need it. 
There are three types of subscription models: Replenishment, curation, and access subscription model. With a replenishment model, consumers get more of their favorite product when it is almost running out (or once it runs out). 
A curation model offers customers a selection of the best products in the marketplace whenever they are available. Instead of having your customers sort through your catalogue to pick their favorite products, get to know them better and deliver products that fit their preferences. ShoeDazzle does that by having their customers take a quiz, then get personalized recommendations every month (at a small fee) on the shoes they'd like to buy. Take a look: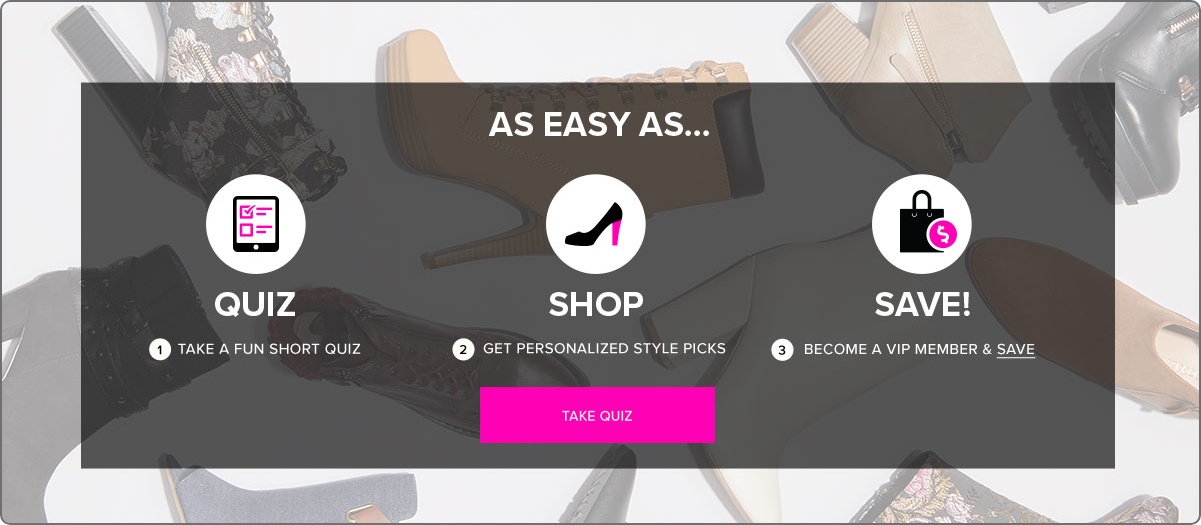 Access subscription models allow customers to pay a membership fee so they can access products and services at a discounted price just as Thrive Market does it: 

Keep in mind that customers aren't signing up for the subscription. They are signing up for the experience your store provides, such as an automated purchase that gives them lower costs and improved personalization. If you deliver a poor experience, they don't hesitate to leave for a competitor.
6. Data privacy is evolving 
At the center of e-commerce payment trends there is a thorny issue of data privacy that bothers consumers and sellers alike.
Given that 90% of small businesses are using at least one software tool, collecting consumer data on different stages of the buyer's journey is bound to happen. 
The challenge comes in when this data is compromised either by hackers or business owners who sell it for personal gain. While businesses want to collect more data to provide personalized buying experiences, consumers feel like businesses are going too far and aren't doing enough to protect their data from unauthorized access. 
In addition to that, the fact that e-commerce payment methods have evolved has led to cybercriminals also coming up with new methods to compromise the security checks that are in place to protect consumer data. 
And that's why authorities have stepped in to help consumers play a part in the data they provide and how much information a business can get from them. They also have control over their data through the following regulations:
   GDPR
Having come into effect in 2018, you've had to ask for consent from your consumers to collect and store their data and be upfront about how you store it. Consumers have a right to ask you to delete all the information about them. 
   PSD2 
While securing electronic payments, PSD2 requires strong authentication from payment service providers to prevent fraud. It applies to all transactions in the European union.
   CCPA
This came into effect on January 1st, 2020. California residents have the right to know when businesses collect their information. Children under 16 years must give consent before signing up for anything, and those under 13 years need to get consent from their parents or guardians. It also allows them to delete this information to prevent the risk of unscrupulous businesses selling their personal information. 
All these laws are meant to protect consumers thus you need to be conversant with them to help you stay compliant. Besides, you earn your customer's trust every time you ask for their consent before collecting information from them and display on your store that you're complying with the necessary regulations. Make sure the data centre infrastructure of your provider is up to global standards. Nlyte provides excellent resources to learn about managing your data centre infrastructure resources.
7. Payment stacks are becoming simpler
As data privacy is evolving to protect consumer's information, they also want a hassle-free checkout process that makes them pay as fast as they can and get on with their lives. 
Customers are also foregoing traditional payment methods like credit cards due to security risks. With credit card fraud becoming a common risk the process of disputing payments, credit repair, and filing police reports is cumbersome. Shoppers are now opting for more secure and hassle-free digital payment methods.
When you're in the early stages of your business, it's easy to get caught up managing different payment processors and payment gateways. And when you start thinking of how you will stay compliant with varying requirements of tax in the regions you're operating in, you'll end up being overwhelmed. 
The best way around this is getting an all in one payment solution that simplifies everything for you and your customers. Take a look at how FantasyJocks does it: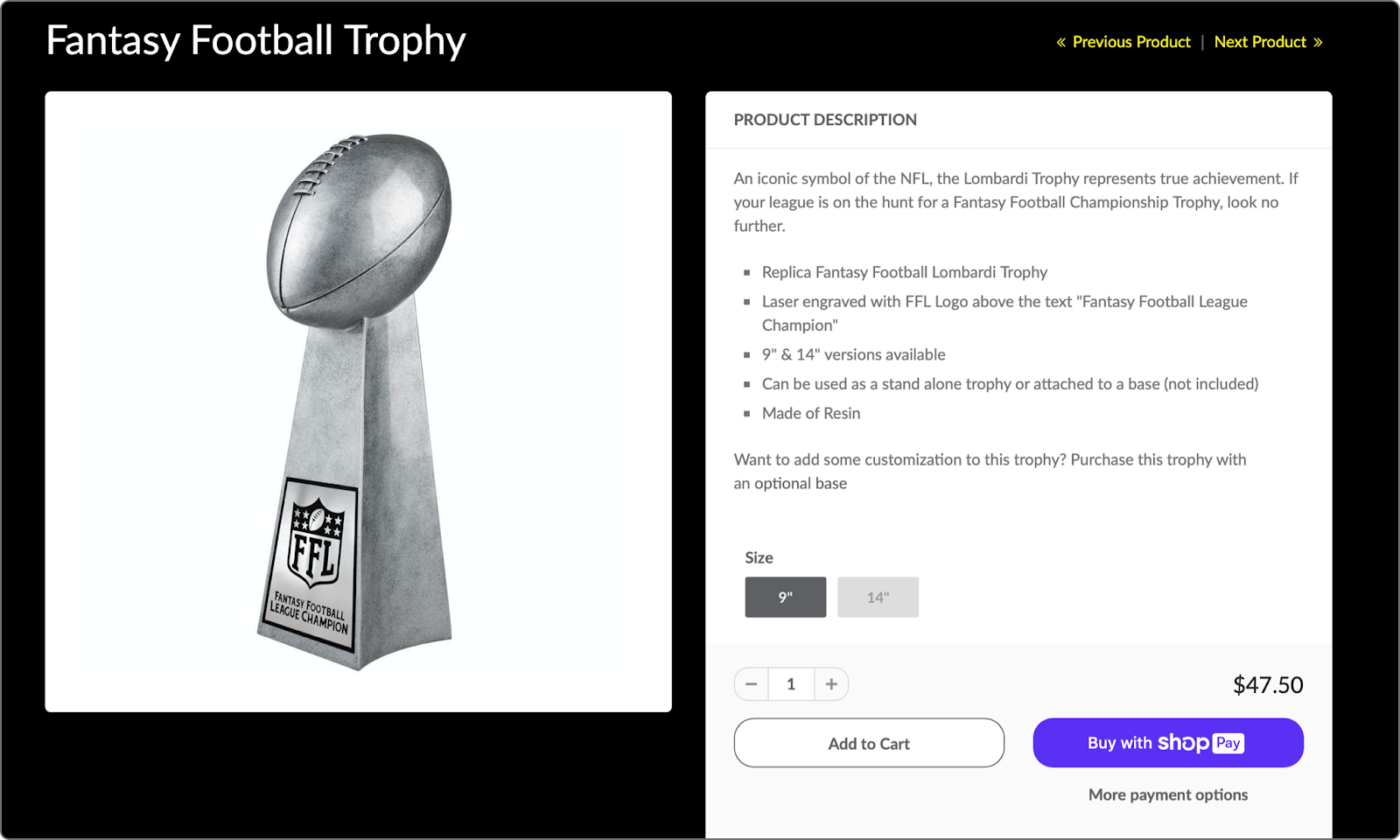 The checkout process is one of the simplest I've come across — click on the add to cart button and once you add your product into your cart, you can either continue shopping or proceed to checkout. That's it. 
The more straightforward your checkout process, the better it is for your customers because as you deliver a great buying experience, you make it easier for them to come back and buy from you.  
8. Invoicing for small businesses will transition to digital. 
While these trends are focused on what is happening on the customer experience front, small businesses are moving towards digital solutions when it comes to handling invoices.  
As a business owner, you might not have a dedicated team of accountants to help keep your invoices in order and up to date. And, the ability to send invoices fast, securely, and accurately every time they are due is becoming a requirement today. There's a lot to do.  The faster you take care of the back end stuff (issuing invoices, keeping inventory up to date among other things), the easier it is to take care of day-to-day operations. 
Keep up with this trend by looking for an excellent invoicing software tool to make your work easier and help your business stay on track. Keep in mind while looking for software that there are huge advantages to online invoicing software as opposed to traditional offline software, in terms of time saved.
Conclusion
We still have a long way to go before getting to the tail-end of 2021, and we're always looking out to see what pops up in eCommerce payments. 
While these trends look promising and will likely help you make more sales, there's more that's yet to happen. 
Will the evolution of data privacy hurt customer experience? Will augmented reality be a thing in mobile commerce? Will brands take advantage of multi-channel touchpoints and reposition themselves for global expansion? Only time will tell.
Meanwhile, take a look at each trend and see what you can implement to help you provide a better experience to your customers. Then go ahead and start positioning yourself for more sales. 
Wasiq Naeem
Wasiq Naeem is a content and digital marketing veteran who is passionate about his writing. Extensive research and producing high-quality content is just another day at the office for him.