You may delete your TikTok account for various reasons, including privacy concerns, addiction, cyberbullying, and app dislike. Additionally, you may have personal or professional reasons for wanting to delete your TikTok account, such as maintaining privacy or avoiding the potential negative impact of having a TikTok account on your professional reputation.
Anyway, let's see how you can quickly delete your TikTok account in some simple steps.
Also Read: How to delete TikTok videos?
To delete your TikTok account, you can follow these steps:
Step 1: Open the TikTok app and log in to your account.
Step 2: Tap on the Profile icon at the bottom right corner of the screen.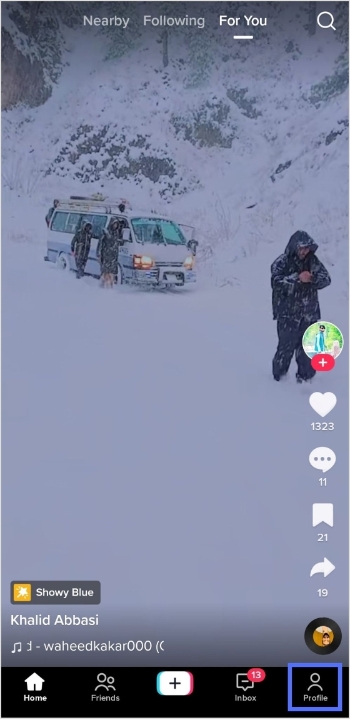 Step 3: Tap on the three horizontal lines at the top right corner of the screen.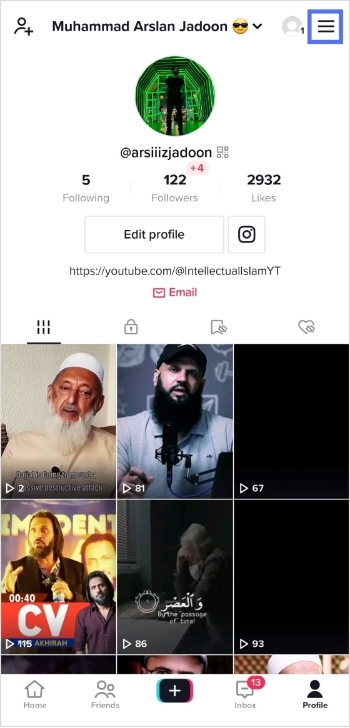 Step 4: Tap on "setting and privacy."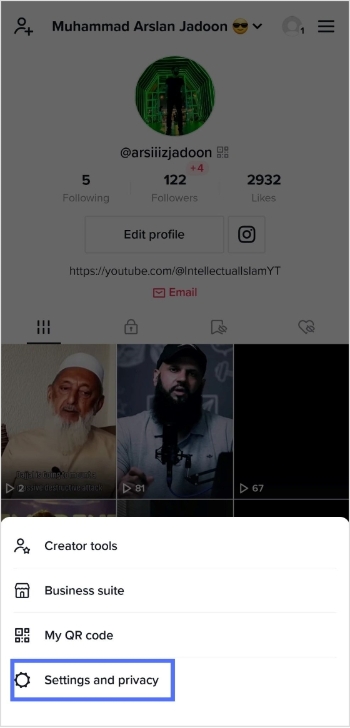 Step 5: Tap account in the setting and privacy section.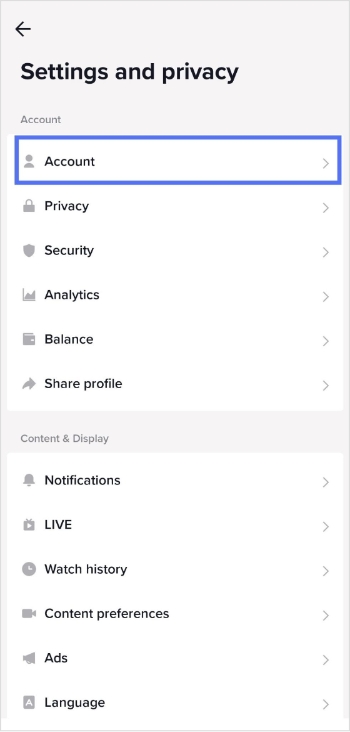 Increase your CTR with a Branded Link Now!
Step 6: Now tap "deactivate or delete account"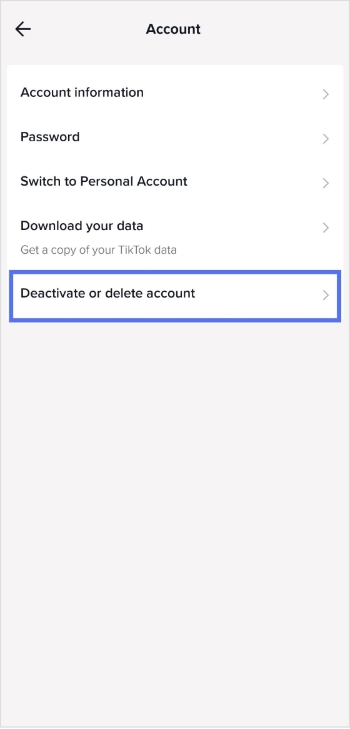 Step 7: Tap "delete account permanently"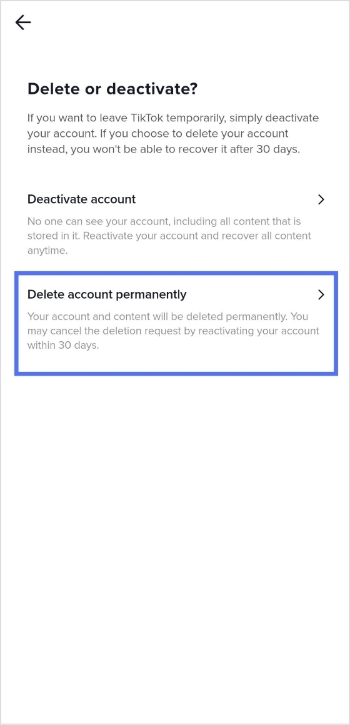 Step 8: Choose a reason for deleting the account and tap continue.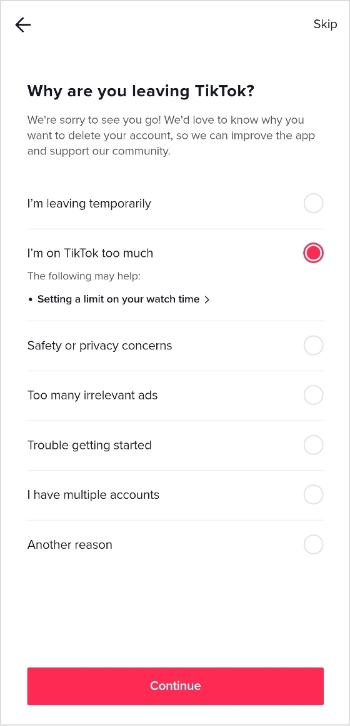 Read Now: How To Put A Link In TikTok Bio?
Step 9: Check your download data request and again tap continue.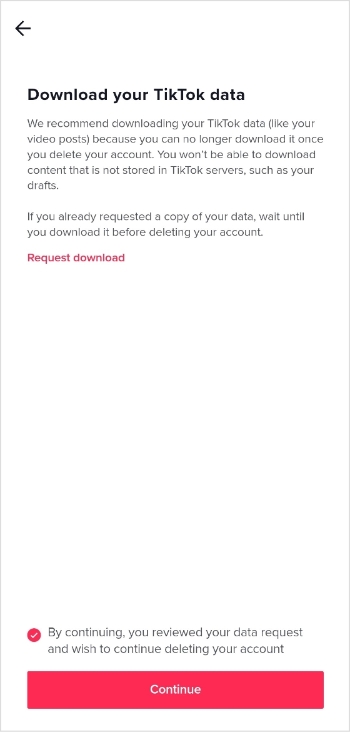 Step 10: Once again, read the instructions and tap continue.
Note: If you change your mind within 30 days, you can reactivate your account, and after 30 days, your account will be permanently deleted.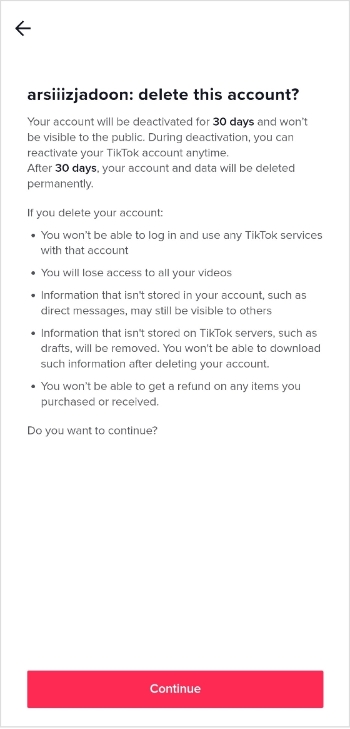 Step 11: TikTok will send six digit code to your registered mobile number. Enter the code and tap delete account. Your account will be deleted this way.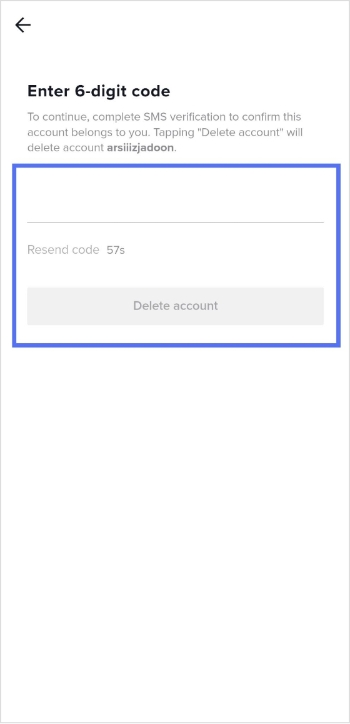 Also Read: How to check analytics on TikTok?
FAQs
Why won t TikTok let me delete my account?
There could be several reasons why TikTok is not allowing you to delete your account. It could be that you have an active subscription or pending payment or have outstanding violations of the platform's terms of service. Additionally, if your account has been flagged for suspicious activity, TikTok may require additional verification before allowing you to delete it. We recommend checking the app's help center or contacting TikTok's customer support for assistance.
Can you delete a TikTok account and make a new one with the same email?
That's correct. When you delete your TikTok account, it will first be deactivated for 30 days. Your account will not be visible to other users during this time but will still be stored on TikTok's servers. You can reactivate your account by logging in if you change your mind during these 30 days. However, if you do not reactivate your account within 30 days, it will be permanently deleted, and the associated email address will become available for use with a new account.
It's important to note that you won't be able to retrieve your account or its data once it's deleted. Also, if you have any pending payments or active subscriptions, cancel them before deleting your account; otherwise, you will continue to be charged.
Trending Now:
TikTok Trends for Businesses, Brands, and Others
How to get to the link in the bio on Instagram?
How to Use Branded URL Shortener For Brand Awareness
How To Build Brand Recognition using Short Links
Arslan Jadoon
Meet Arslan, a skilled website blog and content writer who combines creativity and expertise to deliver engaging and informative pieces that captivate audiences.