Did you know that a branded URL shortener can increase click-through rates by up to 39%? That's right!
By creating custom, shortened links that include your brand name or relevant keywords, you can make your links more memorable, visually appealing, and most importantly, drive more traffic to your website.
Using branded URL shorteners can help enhance brand awareness, increase engagement with your audience, and establish a consistent look and feel across all of your marketing communications.
In this article, we'll explore how you can use branded URL shorteners to achieve these goals and improve your online presence. Whether you're using social media, email marketing, or offline marketing, incorporating branded links into your digital marketing strategy is an effective way to stand out from the crowd and make a lasting impression on your audience. So, let's dive in and discover the power of a branded URL shortener!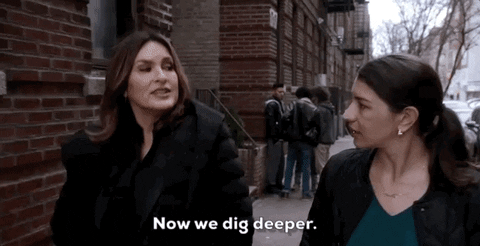 What is a branded link?
A branded link is a shortened URL containing a custom domain name, which reinforces a brand's identity and creates a more professional and trustworthy appearance for the shared links. 
When you share a link on the internet, it can sometimes be very long and difficult to remember. However, a company can make its links even better by using its own unique name as part of the link. 
For example, instead of using a generic shortener, a company like "Your Company Name" can use a custom domain name like "link.yourcompanyname.com" to create a branded link that people will remember and associate with their company.
Here's an example:
The original long URL is:

And after applying the branded URL shortener, it could turn into something like this:

Branded links are made up of 3 components: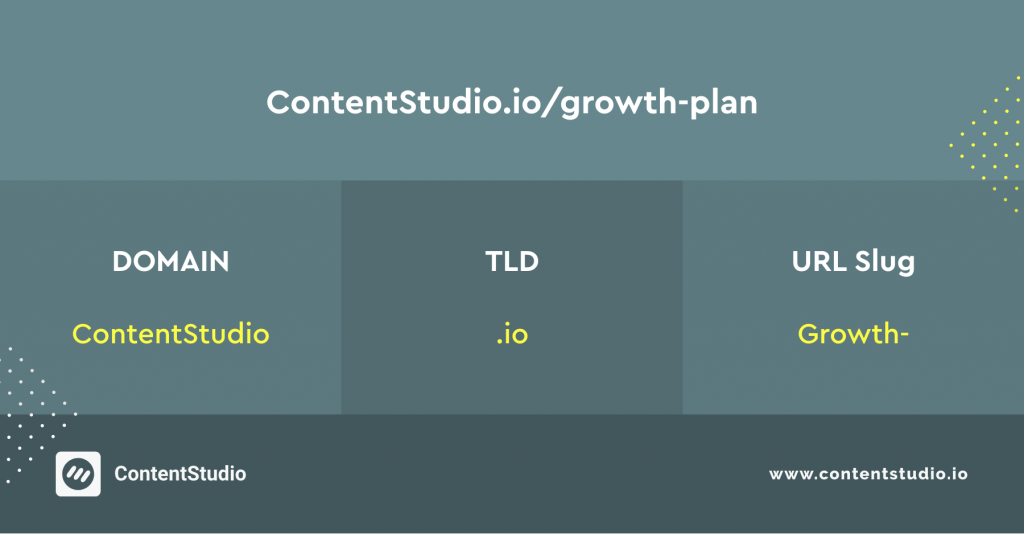 Domain: Your unique brand name. e.g. cstu (a shorter version) for the ContentStudio.
Top-level domain (TLD): The top-level domain is the suffix at the end of the domain name, such as .com, .io, .org, or .net. Companies can choose the TLD that best represents their brand and their goals.
URL slug: Slug is part of the web address that comes after the domain name and identifies a specific page or resource on a website. For example, in the above-shortened URL "cstu.io/content-marketing-hacks", the slug is "content-marketing-hacks".
Building trust and credibility with custom branded URLs – 6 strategies
Do you want to increase your brand's visibility and recognition? If so, you're in the right place. Branded URLs are a simple but powerful tool that can make your links more memorable, trackable, and engaging. 
We'll explore six proven strategies for using branded URLs, so you can start building a stronger brand today.
Also Read:  Brand Consistency:  Build Brand Consistency Using Branded Links
1. Make your links unforgettable with a memorable custom domain
Your brand's domain name is a critical part of your online identity, and a custom short domain can make your links more memorable and recognizable.
We at the content studio use: cstd.io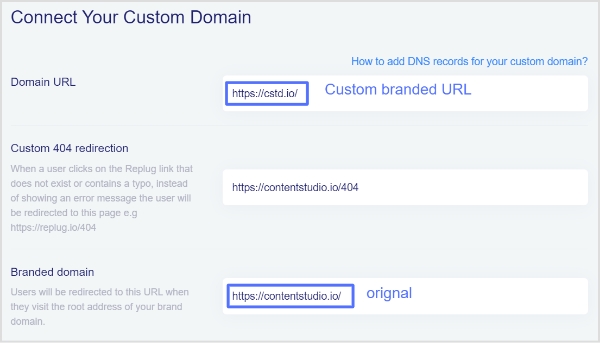 Also Read: Grow your business with branded short URL links
2. Use click data to  refine your social media strategy
One of the biggest advantages of branded URLs is the ability to track clicks and gather valuable data about your audience. 
Some URL shorteners track the links themselves:
Replug provides an excellent example of this. With Replug, you can easily track the number of clicks on your links, monitor where the links have been shared and analyze how other Replug-shortened links are contributing to the traffic for the same content.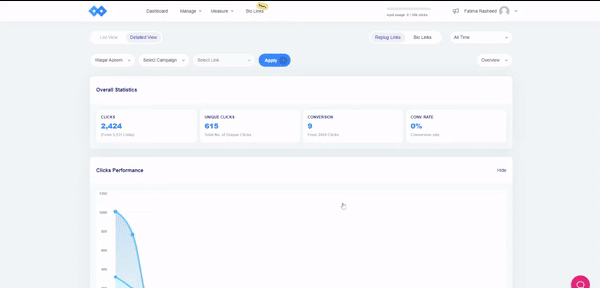 Use Replug's tracking abilities to gain insights into your audience's behavior and preferences, and use this information to optimize your marketing campaigns over time.
Also Read: What is a Tracking URL and How Does it Work?
3. Customize a branded short link
Slug customization is an essential component of creating branded links that reflect your brand's style and personality. By using branded slugs, you can establish your brand's presence online and increase your brand awareness. 
Replug's customization options allow you to create short and memorable slugs that align with your brand's identity, making it easier for your audience to remember your links and associate them with your brand.
Before customization:

After customization:

Whether you're sharing links via email, social media, or other channels, customizing your slugs with Replug can help you elevate your brand's visibility and recognition.
Also Read: Top 10 Best URL Shorteners Of 2023
4. Add a branded URL to your video
Video marketing is one of the most effective ways to build brand awareness and recognition, and adding a branded URL to your videos can help drive traffic to your site and increase your visibility.
Fortunately, with a link shortener, online destinations can become much easier to remember. By creating a new, abbreviated link, you can create a more memorable and effective call-to-action for your audience.
Check out: Transform Your Video Marketing with the YouTube URL Shortener
5. Enhance your email marketing with branded URLs
Email marketing can be an effective way to connect with your audience and promote your brand, but standing out in a crowded inbox can be a challenge. Using shortened URLs in plain-text emails can enhance your email marketing efforts by making links more memorable and creating a polished, professional appearance. 
By customizing your links with a URL shortener like Replug, you can align them with your brand's identity and track their performance. 
Here's an example: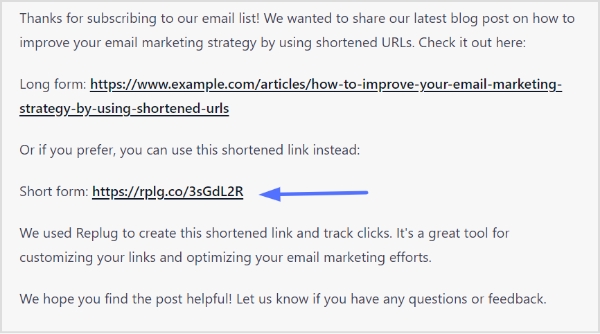 Incorporating shortened URLs is a simple yet powerful way to improve your email marketing results and increase your brand's visibility.
Also Read: How to Create an Email Marketing Strategy to Grow Your Business
6. Transform your print pieces into lead generators with branded URLs
Add a shortened URL to your print marketing materials, like flyers or brochures, that directs potential clients to a landing page or specific content on your website. By doing so, you make it easy for your audience to engage with your brand, while also tracking the effectiveness of your print marketing efforts.
For example, instead of listing just your contact information, use a shortened URL like "realestateagent.com/offer" that leads to a landing page with a form for potential clients to fill out. This way, they can easily become a lead and you can monitor the effectiveness of your print marketing campaigns.
With shortened URLs, you can easily turn passersby into leads and improve the ROI of your print marketing efforts.
Elevate your marketing strategy with Replug's branded CTAs and links
Are you tired of using generic URL shorteners that do nothing for your brand identity? Look no further than Replug – the ultimate all-in-one solution for elevating your marketing strategy.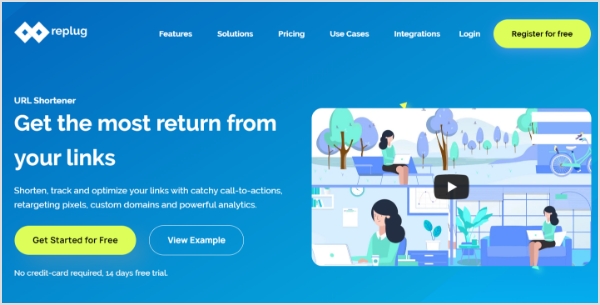 With Replug's branded CTAs and links, you can create memorable, unique links that reflect your brand's style and personality. And that's not all – Replug's features such as UTMs, bio links, deep links, and retargeting take your marketing efforts to the next level. 
With robust analytics and a user-friendly interface, Replug makes it easy to track your links' performance and see how they contribute to your brand awareness and recognition. So why settle for less when you can use Replug to supercharge your marketing game?
Also Read: Brand New Replug UI. Let Us Amaze You!!!
Unleash the full potential of your links with Replug's advanced tools
From UTM parameters to bio links and beyond, Replug's advanced tools will help you get the most out of every link you share. Let's take a closer look at some of the key features and how they can benefit your brand.
UTMs: Use Replug to track & analyze your campaigns with ease
Automatically track every UTM parameter, so you know where your traffic is coming from.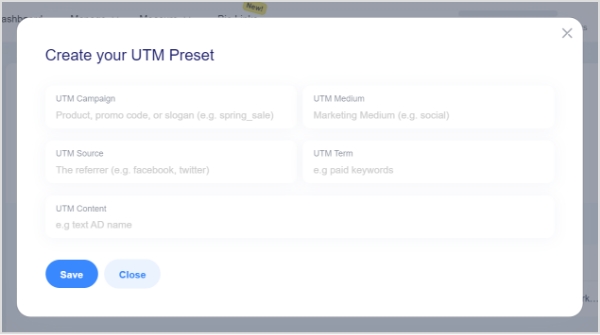 With UTM tracking, you can easily track the effectiveness of your marketing campaigns by adding UTM parameters to your shortened links. This way, you can see which campaigns are generating the most clicks, conversions, and revenue.
Also Read: The Ultimate Guide to Using UTM Parameters
Retargeting: Maximize your ROI with Replug's retargeting feature
Retarget lost visitors and turn them into customers with ease.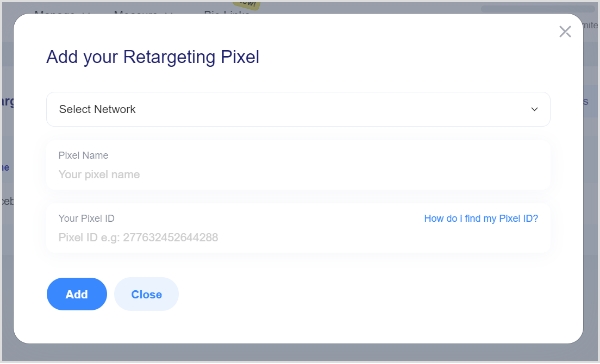 Replug's retargeting pixels allow you to build custom audiences and retarget them with relevant ads on Facebook, Twitter, LinkedIn, and Google Ads.
Also Read: Retargeting Hack: How to Retarget People Who Haven't Visited Your Website
Bio Links: Optimize your Instagram presence with Replug's bio link feature
Optimize your Instagram bio with a landing page that links to all your content.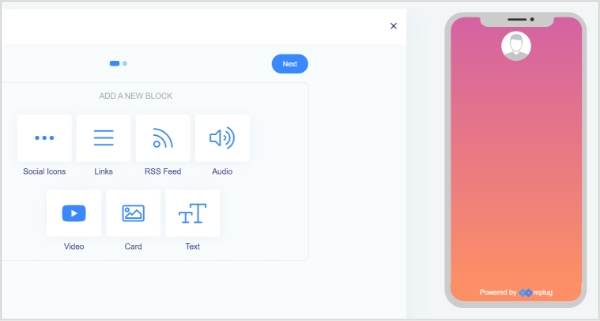 Bio link pages are a powerful way to drive traffic from your social media profiles to multiple destinations, all with just one link. You can add all your important links like websites, social media accounts, and other landing pages in one place.
Also Read: 7 Ways You Can Use Instagram Bio Links to Your Advantage
Deep Links: Drive more traffic & engagement with Replug's deep linking feature
Direct users to specific content within your app, improving user experience and engagement.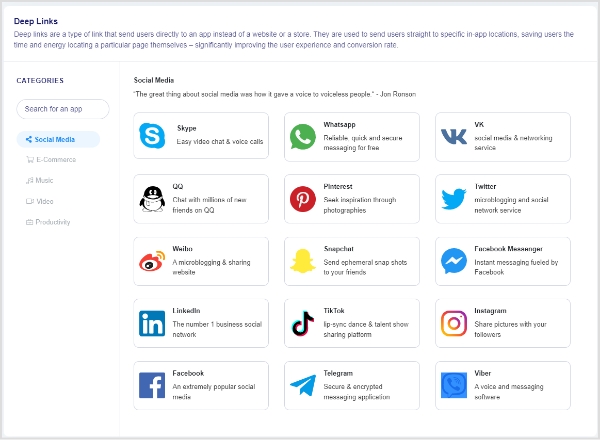 With Replug's deep linking feature, you can send your audience to a specific page or section within your website, mobile app, or even third-party pages.
Also Read: A Quick Guide To Deep Linking & Its Benefits
Boost your offline marketing efforts with Replug's QR code generator
Bring your offline marketing efforts to life with Replug's QR code feature.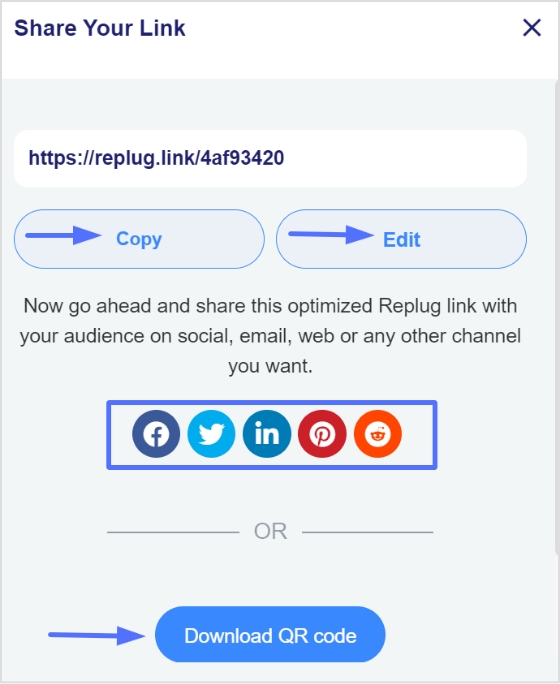 Simply generate a QR code for your link, add it to your print materials or packaging, and watch as customers easily scan and engage with your brand.

Branded Short Links
Create and track branded short links for your business for better conversions.
Brand Your Links Now!
Also Read:
How to create a QR code for a URL?
FAQs
What is a branded URL shortener?
A branded URL shortener is a tool that allows you to shorten your long, complex links into short, easy-to-remember links that reflect your brand's name or domain. It enables you to create custom branded links for your online content, which can improve brand awareness, credibility, and trust.
What is a bio link, and how can it benefit my Instagram presence?
A bio link is a link that you can add to your Instagram bio section to drive traffic to your website or other online content. Replug's bio link feature allows you to optimize your Instagram presence by creating a customizable bio link that contains multiple links to your online content, social media profiles, and other relevant resources. This feature can help you increase your website traffic, social media followers, and customer engagement.
How does Replug's retargeting feature work?
Replug's retargeting feature allows you to retarget your website visitors who clicked on your shortened links. It works by adding a tracking pixel to your links, which allows you to track the visitors and display your ads to them on various online platforms. This feature can help you increase conversion rates, ROI, and customer engagement.
How can Replug's deep linking feature drive more traffic and engagement?
Replug's deep linking feature allows you to create links that point to a specific page or section of your website, instead of the homepage. This feature enables you to provide a more personalized user experience and drive more targeted traffic to your website. It also helps you increase engagement and reduce bounce rates by directing users to the content they are interested in.
Why is it important to use custom domains for my links?
Using custom domains for your links can help you build trust and brand awareness with your audience. It makes your links look more professional, credible, and memorable. Custom domains also allow you to track and analyze your link performance more effectively, which can help you improve your marketing strategy and increase your ROI.
Can I track the performance of my branded links?
Yes, most branded URL shorteners come with tracking and analytics features that allow you to monitor the performance of your links. You can track metrics such as clicks, location, and device type to get a better understanding of how your links are performing.
Also Read: UTM Tracking Through Replug
Is it worth investing in a branded URL shortener?
Yes, investing in a branded URL shortener can be worth it, especially if you're looking to increase brand awareness and credibility. Branded links also make it easier for users to remember and share your links, which can help drive more traffic to your website.
You may also like:
Top 22 Personal Branding Tools To Upscale Your Marketing
15 Proven Facebook SEO Techniques To Increase Brand Visibility
6 ways brands can use Replug to strengthen the customers journey
Top 5 Paid URL Shorteners Worth Paying For!
How to Strengthen Your Social Media Presence Using Replug and ContentStudio
Sadia Umer
Sadia Umer works on putting together high-quality content for Replug customers to read. When she isn't writing, she can be found reading and trying random life experiments.