TikTok doesn't need any introduction. It has become the new normal, a buzzing phenomenon or a global trend, whatever you want to call it.
It's the most downloaded app of all time. So it opens up an opportunity for businesses, brands, and influencers to cash in on this hot, trendy mobile platform.
For a few of those who haven't had a chance to go through TikTok, I'd say it's a short-form, vertical video app that has taken the world by storm.
There might be several ways to hop on the TikTok and become successful. However, understanding TikTok trends for individuals and businesses might set a pathway for long-lasting attention on the platform.
If you're a business or brand and trying to get the hang of this 15-second vertical video trend, then you're at the right place.
This article encapsulates major TikTok trends to follow and strategies to apply to make the most of this short-form vertical video social media platform.
Without any further ado, let's jump right into it.
TikTok Trends for Businesses
Everyone knows that TikTok is on the rise, so brands and marketers want to cash in on this opportunity, and rightly so. 
However, most companies don't have TikTok trends for businesses to follow, and most end up frustrated after all. The reason is that they don't have a plan in place. 
One of the underestimated growth tactics is following the social media trends. We sat down to discover some of the hottest TikTok trends that businesses should surely look into. Here are those TikTok trends for businesses:
i. 
Influencers and Celebs are Joining TikTok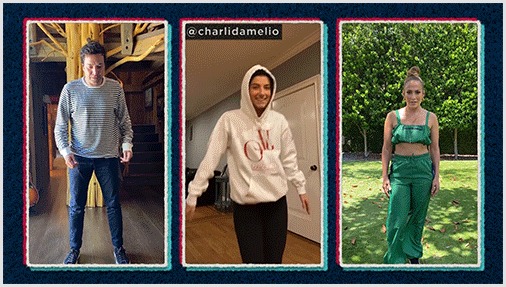 One of the trends businesses need to look at is how influencers and celebs take TikTok seriously. It's a massive shift in the social media realm. There were celebrities in every part of the world who always avoided social media despite pressure from fans. 
However, a lot of celebs have jumped on the bandwagon. Jennifer Aniston joined Instagram in 2019 and reached one million followers in five hours and sixteen minutes.
Similarly, some celebs and influencers are taking TikTok seriously. It seems like nobody wants to miss out on a boat. It's a sign that there is attention shifting toward TikTok. The reason is that when influencers or celebs start a hashtag or hop on a platform, it means the audience follows it. As a result, the platform or a trend comes under the spotlight.
Related:The Step-by-Step Guide to Successful Influencer Marketing Campaigns
ii. 
TikTok is Popular Among Generation Z
Millenials are quite popular, but Generation Z has taken over their position. Since we're discussing TikTok trends, it's impossible to talk about TikTok and not discuss Generation Z. 
The TikTok's popularity wouldn't be the same if it weren't for the Generation Z. The platform became wildly famous among Generation Z. According to Comscore, 32.5% of US-TikTok users are between 10 to 19, 29.5% are 20 to 29, 16.4% are 30 to 39, 13.9% are 40 to 49, and 7.1% are 50+.
The data shows that TikTok is the go-to platform for a younger audience, and brands could use TikTok as a source of engagement and relationship-building with the young audience through TikTok.
iii. 
Indie Musicians Collaborate with TikTokers
One of the TikTok trends is musical collaboration. Nowadays, indie singers and musicians create music, and besides putting it out on Spotify or SoundCloud, they collaborate with TikTokers to promote their songs. 
TikTokers don't only get the music to put out new videos, but they also get paid money to use that music in their TikTok content. You could easily spot such collaboration with hashtags such as #ad or #paid. Moreover, you could also notice that the TikToker would also mention the singer's TikTok handle in the description or comment. 
Brands should closely look at this TikTok trend, as they might be able to collaborate with the TikTokers in their niche. Check out the creative agency Collab Inc which connects content creators and brands.
iv. 
Social Commerce is Expected to Grow on TikTok
Social commerce isn't a mystery anymore – Instagram, Snapchat, and YouTube have already been testing social media management tools. TikTok hasn't been that far away. You can check out our tutorial on how to make money on TikTok.
It's expected that the trend of TikTok commerce will go up in the next few years or so and users will be spending more money.While brands will be cashing in on their TikTok attention without leaving the TikTok app. 
v. 
TikTok Challenges are Gaining Popularity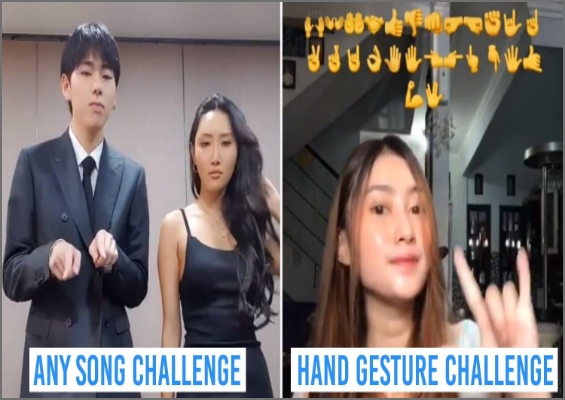 One of the TikTok trends businesses and brands should keep an eye on is the TikTok challenges. It works because an influencer or celebrity makes a TikTok video about a particular challenge, and it's most likely to go viral if it happens to be fun.
Brands who keep an eye on TikTok trends to follow and take advantage of all the attention must keep an eye on the for you page or discover section on TikTok. Plus, following a bunch of creators would go a long way. 
There might be dozens of more TikTok trends out there, and the strange part is that they keep changing every week. So anyway, stick around to keep learning about TikTok for business.
Related: How To Get More TikTok Views? 15 Hacks That Work
What are the Most Popular TikTok Trends?
TikTok trends change from time to time, just like top trending hashtags on Twitter. Therefore, it's difficult to point out a TikTok trend because no one knows how long it will last.
Brands who want to capitalize on TikTok trends shouldn't overthink making videos on the latest TikTok trends – all they need is to create videos and move on.
When TikToker influencers come across a new trend through the discover page or for your section and find it interesting, they jump on the bandwagon and make a video around that.
Here are three TikTok trends that I spotted recently:
1. Latenightsnack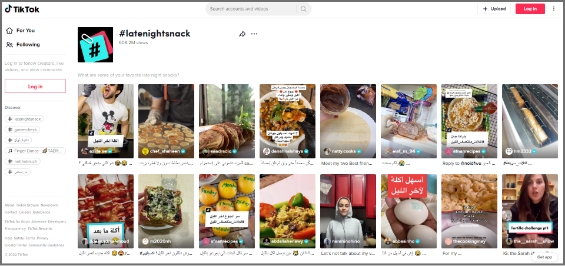 Latenightsnack trend was recently spotted on TikTok. It was about what people snack on late at night. TikTokers were making short, vertical videos about what they were eating while watching Netflix or working late. 
This TikTok trend had gotten over 608 million views. So this is why it was trending on TikTok the other day. 
2. Gamercheck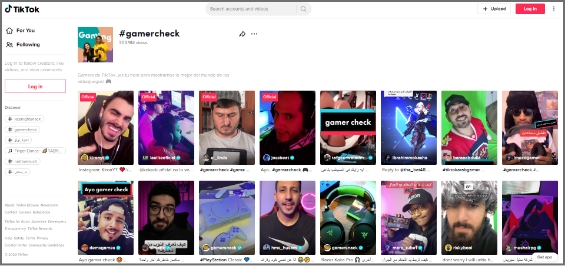 Gamercheck was also a TikTok trend I came across lately. It was the trend about how TikTok users play games, what their gaming rooms look like, what gaming equipment they use, and all things gaming. 
The Gamercheck TikTok trend had gotten over 300 million views, and the numbers were growing. 
3. Finger Dance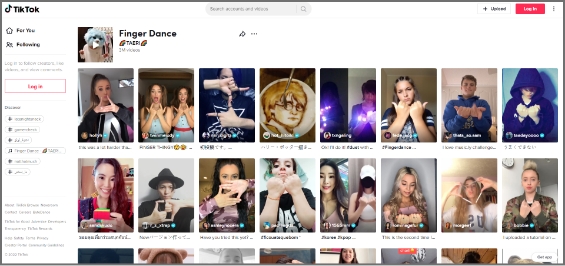 Finger Dance was a relatively newer trend that was seen on Twitter. The TikTok trend was about finger dancing – TikTokers were making their fingers dance to the music. It was fun to watch people doing finger dancing.
This TikTok trend had reached 3 million views, but it looked like it would become a massive TikTok trend in the coming weeks.
Strategies to Apply to Trend on TikTok
Trending on TikTok doesn't happen on a whim, especially if you're a business. Usually, influencers and celebs fascinate people to follow the trends on social media.
However, if brands want to trend on TikTok, they must humanize themselves – people like to connect with people rather than bots or faceless social profiles.
Here are some strategies brands can opt for to trend on TikTok:
1.Understand the Market Demand
Trending on any social media platform is no easy game – you have to be an expert at this or know how to make content that immediately goes viral.
For the majority of the brands and individuals, it's essential to figure out what's happening in the market. It doesn't apply to only brands who want to dominate on TikTok. But instead, it's for everyone who wants to jump on this bandwagon.
Understanding the market demand means figuring out what people like, what they want to consume more, and what type of TikTok accounts are getting more traction. 
The easiest way to understand the market demand is to spend a good couple of days on TikTok and analyze the "for you" and "discover" sections on TikTok. This will allow brands to comprehend what people are watching, liking, and enjoying. 
2.

Use Trending Sounds in the Videos
TikTok is a social media platform that might be new for most of us, but it's certainly not impossible to pull this off. 
One of the best strategies to go viral on TikTok or make trending videos is by simply using the trending sounds available on this short-form video app. If you're new to TikTok, you'd probably think about where to find trending soundtracks on TikTok.
Well, you don't need to find those popular sounds. In fact, TikTok allows you to use the TikTok sounds from the trending videos. All you need is to look out for the popular videos on the "discover page" or "for you" section. 
The videos that get recommended to the TikTok users are the ones that are trending or gaining some traction. 
Since you're a business and want to trend on TikTok, the easiest way is to start using trending sounds in your TikTok videos. This will allow you to blend in with the TikTok community, and your content will start getting discovered through the trending sounds you have been using.
3.

Collaborate with Other TikTokers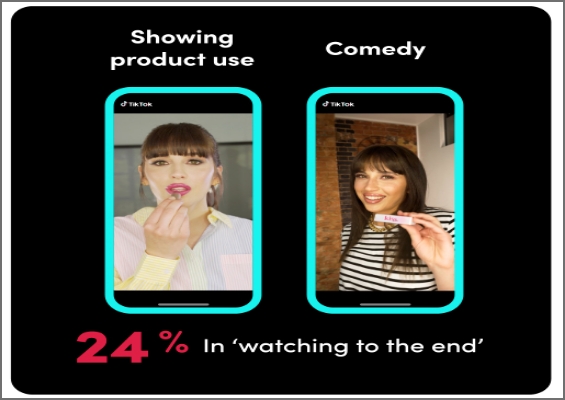 One of the easy wins for brands to trend on TikTok is collaborating with TikTokers. These TikTokers could be influencers or up-and-coming content creators. The brands may have to cherry-pick these TikTokers based on their content type, audience demographics, and fan loyalty. 
Get paid through collaborations with other Tiktokers, and it doesn't cost as much as Facebook or Instagram ads. However, the return of these collaborations could be an eye-opener.
If you haven't had a chance to spot a TikTok collaboration, then you perhaps don't know why these collaborations happen. Obviously, the content creators want to monetize their social media existence through these paid collaborations, and brands get the attention, eyeballs, and publicity.
If you think a single collaboration with a TikToker would get you to the For you page or the discover section, then you're mistaken. It doesn't happen so quickly for most brands, but with time and effort, you never know.
So don't rule out the possibility of going viral on TikTok just by collaborating with a famous TikToker. 
4.

Upload Multiple Videos Every Day
One of the strategies that take TikTok influencers to the next level is that they upload multiple videos a day. The influx of continuous videos often helps such TikTokers in getting so much attention on the platform. 
Any social media platform will put you on a pedestal if you keep putting out fresh content consistently. So an easy hack for trending on TikTok is to experiment with uploading multiple videos daily. 
Sure, it'll be tough to maintain the quality of every video, but it's worth the risk. If you follow social media gurus, they put out a ton of content daily on Instagram, Twitter, and TikTok. 
Evan Carmichael is a video curator who started on YouTube and now also has a TikTok account. He uploads multiple videos on TikTok every day. 
He has got half a million TikTok followers.
5.

Use the Relevant Hashtags in the Video Descriptions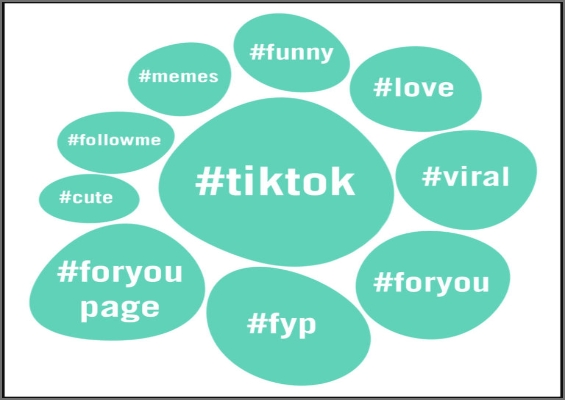 Hashtags have a lot of potential if done right. The majority of the users don't know how to use hashtags across all social media platforms. 
As far as the hashtags on TikTok are concerned, they play a vital role in taking any content on the "for you" page or discover section. Since the hashtags are connected to the discoverability of the content, they have the potential to make your videos quite popular.
However, the common mistake people make is going after generic hashtags. For instance, if they're sharing a picture of rice, they might use hashtags such as #rice, #food, and #tasty. 
So instead of using those generic hashtags, they must go after specific hashtags to be more precise, for instance, #chickenrice #bestfoodintown, #bestricerecipe, etc. 
The hashtags must be relevant yet specific – opting for broad and short hashtags won't help the cause. 
6.

Engage with TikTokers in the Same Niche
The most undervalued TikTok growth strategy that could help a brand or individual trend on TikTok is engaging with TikTokers in the same niche. 
Usually, it's said that you must engage with your audience through comments, replies, and DMs – the same applies to the TikTokers. 
When TikTokers communicate with each other on the platform through DMs or comments, it builds a relationship among them, which could lead to collaborations and more opportunities.
Furthermore, the TikTokers openly engage with each other through commenting or duets. This gives a chance for the audience to pay attention to both sides. The audience loves their favorite content creators collaborating or talking publicly.
It opens up a plethora of opportunities for brands to cash in just by building relationships with TikTok content creators or providing a stage for other TikTok influencers to come on board and entertain the audience.
There are countless ways to get the attention on TikTok, which is key to gaining popularity and getting on the trending sections on the vertical videos app. 
Related: TikTok For Business: Strategies to Promote Small Businesses in 2022
Best TikTok Examples to Understand TikTok Trending
It would be unfair to discuss TikTok trends and not talk about the TikTok influencers who have been crushing it with their uniqueness, innovation, and strengths. 
Interestingly, some high-profile TikTokers don't always worry about the trends. Sure, some try to cash in on it, but most just go with the flow. 
Here are three TikTokers that have their unique style, posture, and genre, but they're doing quite well on TikTok:
1. 
GaryVee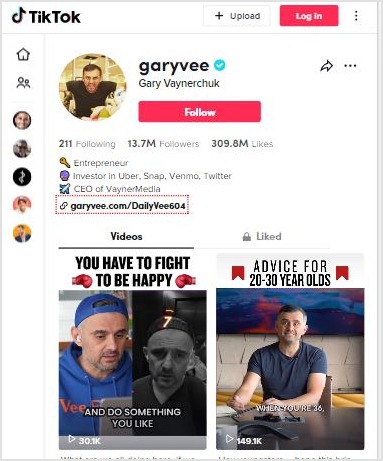 Gary Vaynerchuk is an entrepreneur, investor, author, and social media expert. He has over million followers on Instagram, Facebook, Twitter, YouTube, and TikTok. 
He always advises people to post multiple times on TikTok and Instagram to pop up. 
So it's a no-brainer that if you start uploading several videos on TikTok daily, your numbers will skyrocket in a month or so. Once you start to get those followers consistently, you could be trending on TikTok.
2. Zach King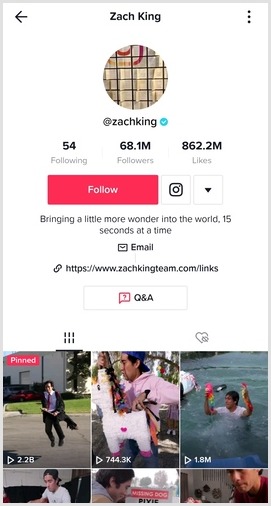 Zach King is a popular social media influencer, filmmaker, and illusionist. He became popular from his 6-second magic videos on Vine. Even though Vine shut down, Zack didn't stop there.
When TikTok popped up, he hopped on this 15-sec vertical video platform and started doing the same. And now, he is among the top TikTok influencers in the world. He has over 68 million followers on TikTok. 
3. Charli D'Amelio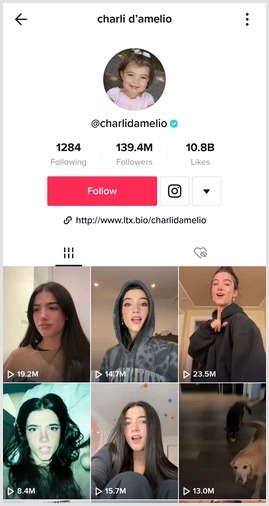 Charli D'Amelio is the biggest TikToker in the world. Now she has over 141 million TikTok followers. Not only is she the top TikToker, but she is also among the highest-paid TikTok influencers in the world.
The interesting thing about Charli is that she showcases her passion and talent for dancing in her TikTok videos. It's a true testament to following your passion and making the most of it.
Why Brands Should Use a URL Shortener
Short URLs have not been this relevant before. It doesn't matter what social media platform you're focusing on. A URL shortener tool can come in handy.
Not only does it allow you to shorten the long URLs, but you can also create branded short URLs for newsletters and social media sharing.
Here are some of the main reasons why brands need a URL shortener:
Bio Links on TikTok, Instagram, and Twitter
All major social media platforms allow users to put their website or blog URL in the bio. However, a long URL doesn't look reasonable. As a result, it affects the overall look and decency of the social media profile.
This is where a URL shortener comes in handy and solves the problem. It lets users convert long and clunky URLs into short and sweet URLs.
Now brands can put their sales pages or discount offer page URLs in the bio section of Instagram or TikTok without any problem.
Related: How To Put A Link In TikTok Bio?
URL Clicks Tracking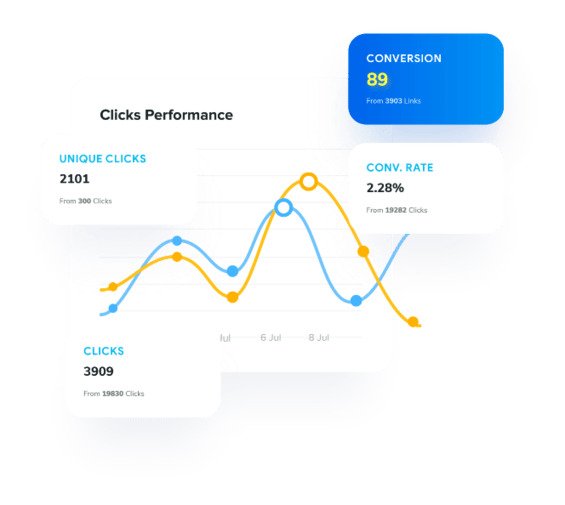 Placing the short URLs in the bio or story on social media platforms isn't enough – it's half the equation unless you could track the clicks. 
The reason is that click tracking can help you analyze the conversion from the clicks. You might not want to generate short links that don't have any performance tracking system in place.
When a brand is on the lookout for a link management tool for URL shortening, they must try to find a URL shortening tool that offers click tracking. Otherwise, it would be impossible for them to identify where the clicks are coming from. Usually, a website gets traffic from several sources. 
Long URLs Look Spammy

One of the main reasons why URL shortener tools became popular is that long URLs often look spammy. People generally don't trust those long URLs as they seem fishy. 
Have you ever come across a long URL on social media that look malicious? We often receive such spammy links in the DM, and most receivers hesitate to click on those links. 
Branded URLs are Trustworthy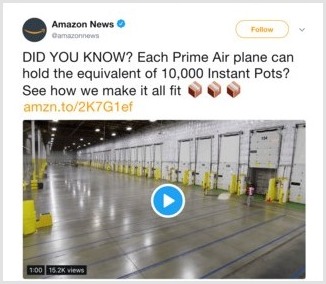 A huge perk of using a branded URL shortener tool is that it could flawlessly integrate with your domain name. 
Brands need trust from the audience, especially on social media platforms. So using a short branded domain for sharing social media content could turn things around for any business. Here's the guide on adding a custom domain.
Drive Website Traffic from Social Media 
Brands that develop websites want website visitors, they use different traffic strategies and digital marketing tactics to drive website visitors to their websites. 
There are several ways to drive website traffic, such as:
Social media marketing

Social media ads

Search ads

SEO

Sponsored content

Guest posting

Paid collaborations
Most of you might already know about these different ways to drive website traffic. However, Replug allows you to drive visitors from sharing content on social media even when you share others' content.
If you want to test this feature of Replug, all you need is to start a campaign and choose retargeting as your campaign type. Then, opt for the widget as a call-to-action.
Choose the CTA type afterward; you can either go with a button, link, or form. Then, add a personalized headline, message body, CTA text, and the link to drive traffic. That's it.
Related: What is the Best Time to Post on TikTok?
Are You Ready to Cash in on TikTok Trends?
No doubt, TikTok has taken the world by storm, and it's essential to figure out how to use this short-form, vertical video platform with immense attention on it. 
We've discussed TikTok trends and strategies to make the most of popular TikTok trends. Plus, we also shared some TikTok influencer examples that are using the platform quite impressively. 
We've previously discussed how to make money on TikTok in detail. If you haven't seen this detailed guide, we highly recommend checking it out. 
So, are you ready to cash in on TikTok?
Hassaan Khan
Hassaan Khan is a freelance writer for SAAS companies, e-commerce stores, and niche websites. He has contributed to SEMrush, ThriveGlobal, BloggingCage, AllBloggingTips, and several other publications. He builds niche websites, publishes e-books, and helps website investors with his done-for-you niche site-building service.