Most of us who use popular social media platforms are familiar with bio links. But many of us do not know about it or even how to add Instagram link in bio.
What does Link in Bio Mean?
It's a clickable URL link that Instagram users can add to their Instagram profile. Many other social platforms such as Facebook, Twitter and others also have this option to add a link to their profile section.
The next question in your mind must be who can add Instagram links?
Anyone, either a regular Instagram user or a business account holder, can add Instagram links to their bio.
Related: Instagram Story Hacks: 30 Ways To Boost Your Engagement
How to put a Instagram link in bio?
Creating a Instagram URL is simple. Follow the steps and you will have a bio link in no time. 
Step 1 
Log in to your Instagram Account. Navigate to the profile icon on the top left corner and go to the settings page.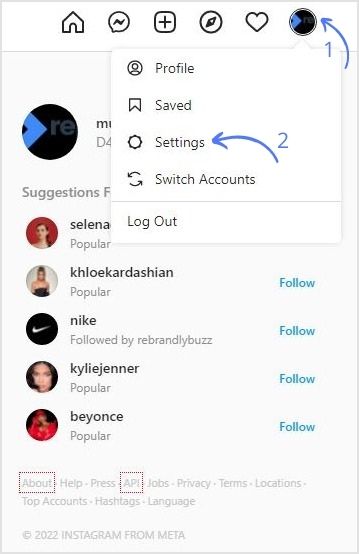 Step 2
Add your desired Instagram link in the website field.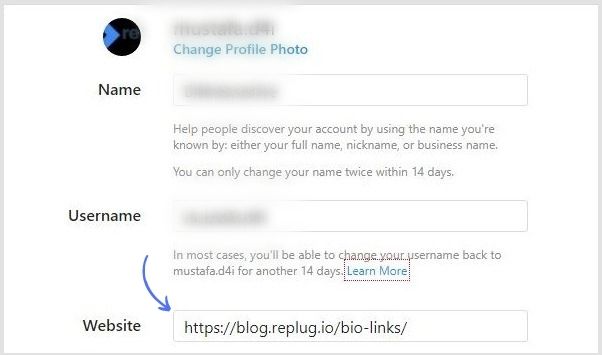 Create bio links for Instagram, TikTok, Facebook, Twitter & LinkedIn.
Create fully customizable bio link webpages to drive traffic from and to your social media channels, online store, website and much more.
Learn More!
Step3
Add an appealing bio if not added yet. Then, click on submit to complete the process.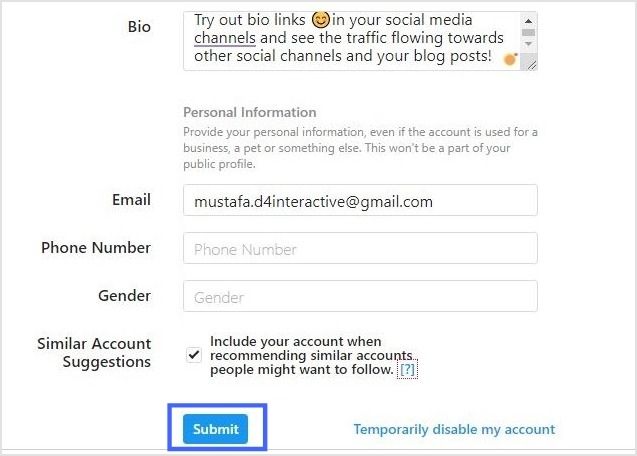 Here's a recap of the above steps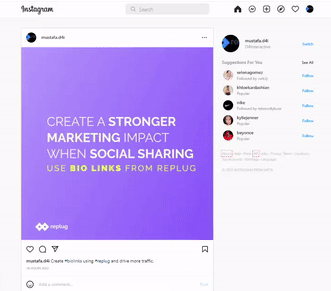 How Would Your Instagram Link Appear to Others?
Anyone that hovers over your profile pic can view your Bio Link. They can also view this link when they visit your profile.

How to Add Multiple Links in Your Instagram Bio?
Replug URL shortener enables users to easily add multiple links. With Replug, you can create a landing page for any link and add multiple CTA's on that page routing to multiple destinations. It allows users to access more information about yourself or your business. 
Why Do I Need An Instagram Link?
Here are some of the significant benefits of adding a BIO Link.
Keeps your audience engaged

Drives traffic to your desired website and social pages

Higher impact
What Mistakes to Avoid When Creating a Instagram Link in Bio?
We have identified inevitable mistakes to avoid when you add a link to your Instagram Bio.
Adding many links

Avoid long bios

Not adding a CTA

Do not boast about yourself

Unclear bio

Adding random links
How To Use Your Bio Link Effectively?
Here are some tips to use Instagram Bio links to your advantage.
Follow a strategic approach when creating a bio link.

Connect your account to ContentStudio

and

boost your engagement

.

Use Bio links to direct users to access more information about yourself or your business.

 Promote business products and services such as discount offers, free trials, ETC.

A solid way to get leads with tracking analytics.
That's all from our side, just keep these tips in mind and start attracting solid leads with your Instagram bio Links. Now that you have learned to add Instagram link in bio. Go create a bio link now and turn followers into customers.
Mustafa Niazi
Mustafa Niazi is a blogging addict, a tech fanatic, and a SEO specialist.