Attention Instagram enthusiasts! Are you tired of those lengthy and cumbersome links cluttering up your precious bio space? Well, get ready to revolutionize your Instagram game because we've got the ultimate solution for you!
With this guide, you'll learn how to shorten your links, allowing you to share more content, drive more traffic, and make your Instagram bio a sleek and captivating reflection of your brand. 
So, say goodbye to clunky URLs and hello to a world of concise, elegant, and clickable links.
Get ready to transform your Instagram bio and take your online presence to new heights with our step-by-step guide on how to shorten a link for Instagram bio. Let's dive in!
Shortened link: What does it mean?
A shortened link, also known as a shortened URL, is a compressed version of a long web address. It is a technique used to take a lengthy URL and convert it into a much shorter and more manageable format.
For example, a regular web address like "https://www.examplewebsite.com/blog/how-to-shorten-a-link-for-instagram-bio" can be transformed into a shortened link like "https://replug.link/xyz."
The purpose of shortening links is to make them more user-friendly, easier to share, and more visually appealing. These shortened links are commonly used in various contexts, including social media platforms like Instagram, where character limitations may restrict the length of URLs. 
Also read: Why Your Business Needs a Custom URL Shortener?
Here's how to Shorten a Link for Instagram Bio:
Replug is a URL shortening and link management tool that offers a range of features to enhance your Instagram marketing efforts. Here's a step-by-step guide on how to shorten a link for your Instagram bio using Replug:
Step 1: Sign in to Replug or create an account for free.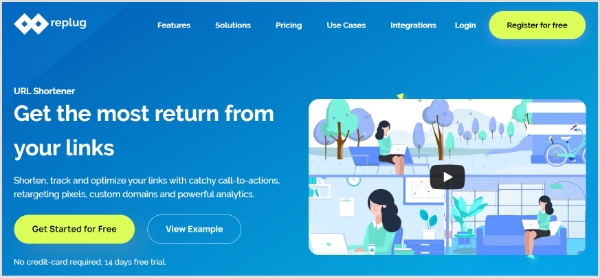 Step 2: Once you're logged in, you'll find a dashboard where you can manage your links. To start, click the "Select your campaign" button or create a new campaign if you are a new user.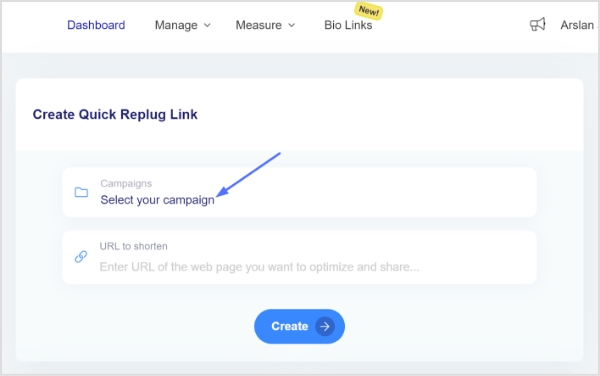 Also read: How to Create Tiny URL: Step-by-Step Guide
Step 3: Paste your Instagram bio link into the "URL to shorten" section and click "Create". Replug will automatically generate a shortened link for you.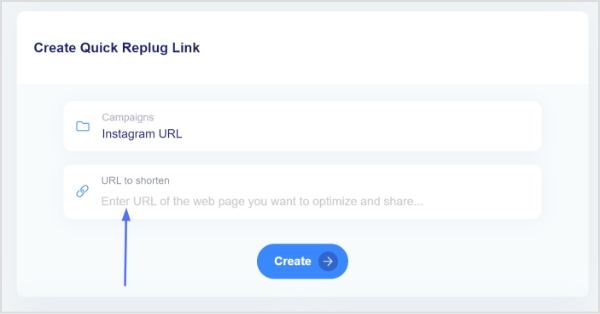 Step 4: Customize your shortened link. Replug provides customization options, allowing you to create branded and memorable links. You can edit the link to include a relevant keyword or a unique identifier that represents your content or brand in the case of an Instagram bio link.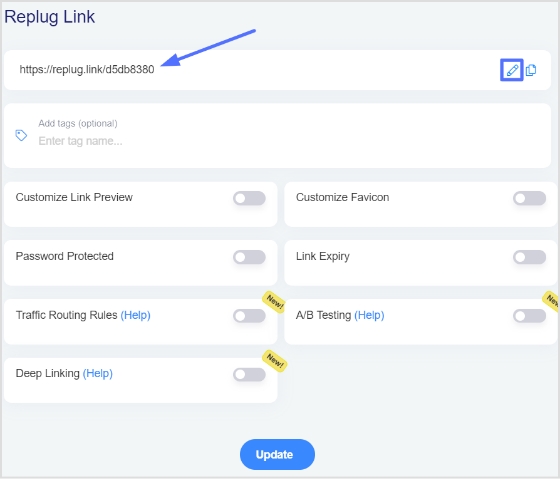 Also read: How to get to the link in the bio on Instagram?
Step 5: Once you have finished customizing, click "copy icon" to copy the shortened link and click "update".
Step 6: Go to your Instagram profile, click on "Edit Profile," and navigate to the section where you can enter your website URL.
Step 7: Paste your shortened link into the website URL field. Make sure to double-check that the link is accurate and functional.
Step 8: Save your changes, and voila! You have successfully shortened a link for your Instagram bio using Replug.
Link Management Made Easy
Your go to link management tool for CTAs, branded and bio links, QR Codes, tracking and retargeting.
Get Started for FREE!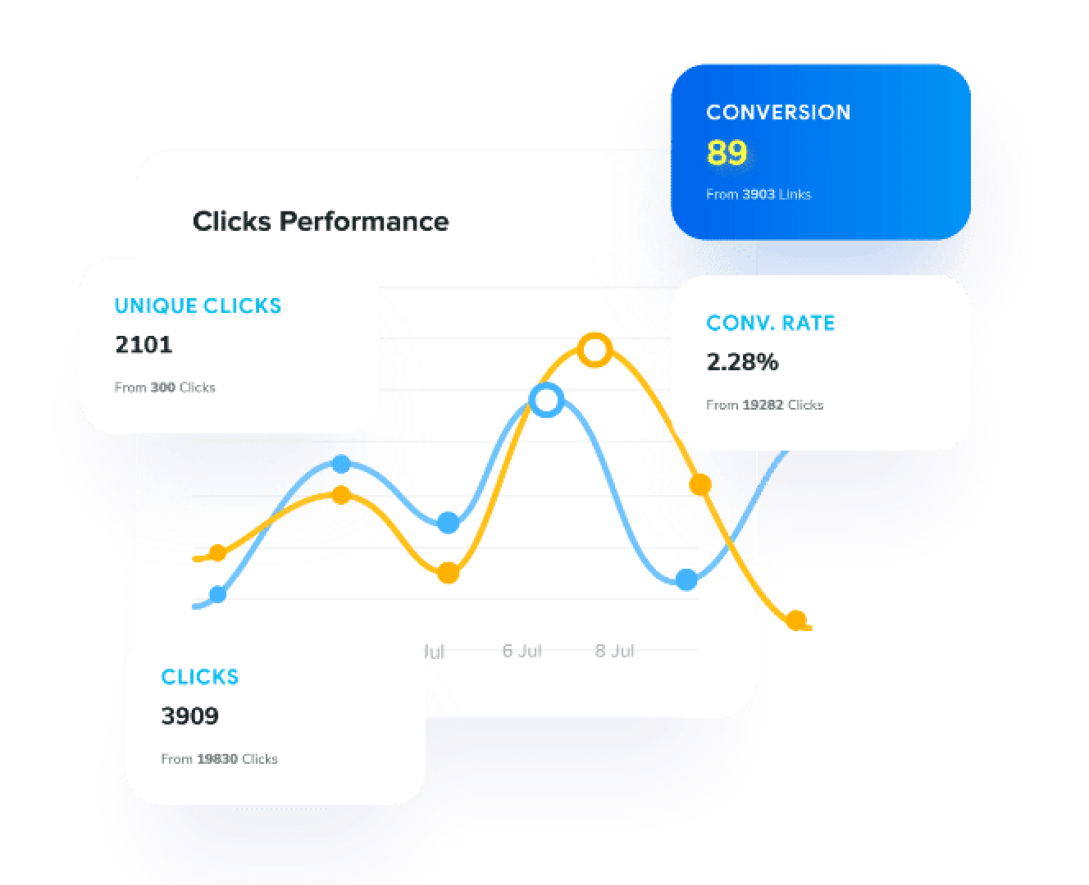 Note: Replug offers an analytics feature that allows you to monitor the performance of your Instagram bio link. You can gain valuable insights into the number of clicks, geographic distribution, and user behavior related to your link.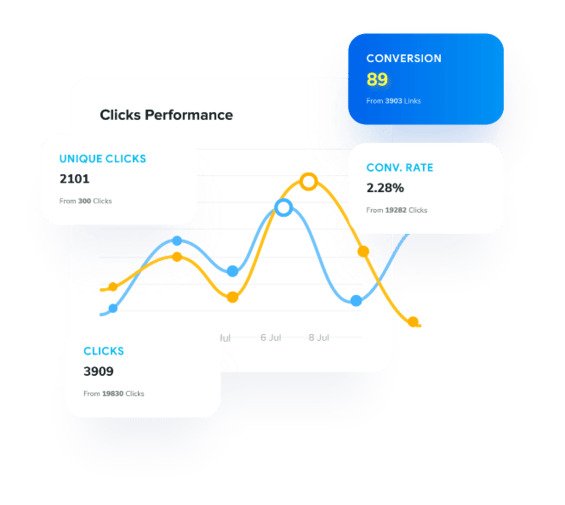 Also read: Track Your Success: How to Create a Tracking Link?
Replug's Bio Link feature: why do you need it?
Replug's Bio Link feature is an invaluable tool for optimizing your Instagram bio and maximizing your online presence. Here are some key reasons why you need Replug's Bio Link feature:
Consolidates Multiple Links:
Instead of one clickable link, you can direct visitors to multiple destinations from a single bio link.
Enhances User Experience:
It provides a clean, organized layout for easy navigation and a visually appealing experience.
Boosts Promotion Opportunities:
Promote campaigns, products, and events directly in your bio with custom buttons and sections.
Offers Analytics and Insights:
Get valuable data on link performance, clicks, engagement, and visitor demographics.
Allows Customization and Branding:
Personalize the design, colors, and layout to align with your brand identity.
Also read: Bio Links From Replug: Create a Stronger Marketing Impact while Social Sharing:
Replug's Bio Link feature optimizes your Instagram bio, drives traffic to multiple destinations, and provides a seamless user experience. It's a powerful tool for effective promotion and brand enhancement.
Create bio links for Instagram, TikTok, Facebook, Twitter & LinkedIn.
Create fully customizable bio link webpages to drive traffic from and to your social media channels, online store, website and much more.
Learn More!
FAQs
Can I use any URL shortener for my Instagram bio?
Yes, you can use any URL shortener that supports custom links. We suggest Replug as it comes with a lot of other fun features that make you stand as a brand.
Are there any limitations on the number of characters in an Instagram bio link?
Instagram bios have a limited character count, so shorter links are ideal.
Can I edit or delete a shortened link in my Instagram bio?
Yes, you can edit or delete shortened links in your Instagram bio.
You may also like:
Unique URLs: What They Are and How to Use Them?
How to Add Spotify Link to TikTok Bio?
What is Split Testing and How Does It Work: Ultimate Guide
Effortless App Access: How to Open App from Link with Ease?
Arslan Jadoon
Meet Arslan, a skilled website blog and content writer who combines creativity and expertise to deliver engaging and informative pieces that captivate audiences.