Since TikTok has taken the world by storm, everyone wants to know, does TikTok really pay?
To be short and sweet, yes, it does!
Now you must be wondering.
How to make money on TikTok?
Who can make money on TikTok?
TikTok is probably one of the hardest things to resist at the moment. Even though TikTok has become the most popular mobile app, most users still don't know how to make money on TikTok.
No Worries!
We'll walk you through how to start and monetize your TikTok account, but you have to put in the work and spend some time reading this piece.
So whether you installed TikTok just to watch funny videos or want to be a TikToker, this article could be an eye-opener for all of you.
Buckle up! It's a complete guide on TikTok monetization. 
Let's get down to business by answering some highly relevant questions. 
Hit the milestones from the number of followers and monthly views standpoint, then apply for the creator fund program. 
Simply put, anybody can make money from TikTok.  Just grow a following on TikTok by creating content around any of this:
Passion 

Skill

Day job

Side hustle

Knowledge

Experience
Once your TikTok content starts getting traction on the platform, the followers will pour in, and some money-making opportunities will eventually begin to unfold.
Related: What is the Best Time to Post on TikTok
What is the TikTok Creator Fund?
The TikTok Creator Fund is a creator reward program that pays TikTok creators for being creative, inspirational, and consistent on the platform. It's not a grant or ad revenue-sharing program. Instead, it's a way of celebrating the uniqueness and talent that creators bring to the platform. 
The purpose of the TikTok Creator Fund is to appreciate the creators' success, commitment, and passion for showcasing their skills, talent, and passion. Since it's not a monetization method, it may vary from month to month, depending on numerous factors. 
How to Apply for TikTok Creator's Fund?
First achieve the required number of followers and views. Then follow these steps to get your TikTok Creators Fund.
Open your TikTok app and go to the account settings.

Next, open the "

Creator tools

" and click the "

TikTok Creator Fund

" to apply for the program.

 
How Much Does TikTok Pay Per 1000?
It pays 2 to 4 cents per 1000 views.
How Many Views Do You Need to Get Paid by TikTok?
You must have at least 100,000 views in the last 30 days or so.
Keep in mind that a hundred thousand views are a minimum. The more views you get, the higher you could earn. However, other factors determine how much you'd make each month on TikTok. 
TikTok shared how they calculate funds and how creators get their share. 
Following are the elements that determine how much you'd make from TikTok:
Number of views on the videos

The engagement level of the audience

Compliance with terms of service and community guidelines

The authenticity of the views
15 Surefire Ways on How to Make Money on TikTok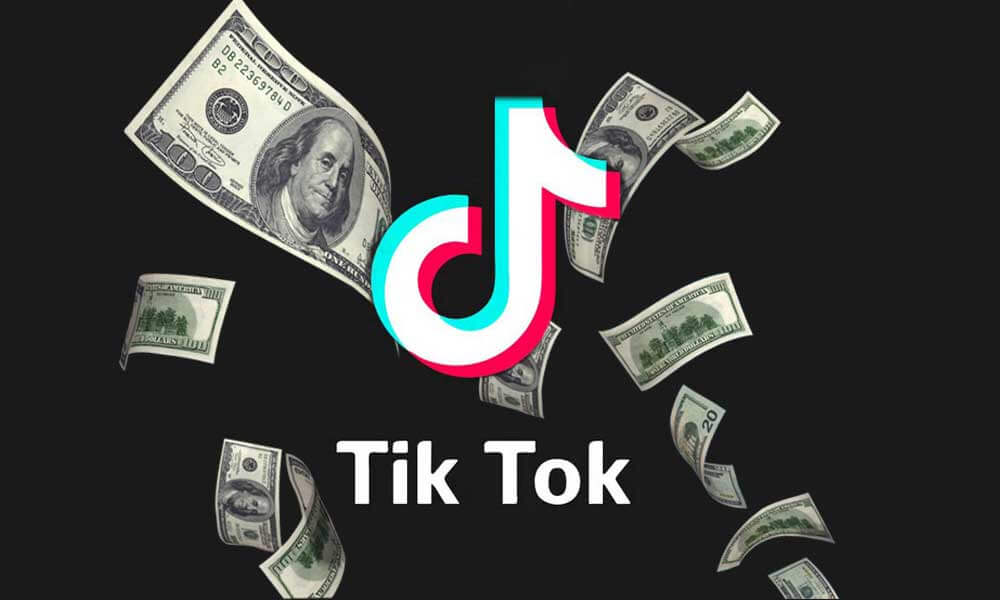 Let's quickly move on to the list of various methods to make money on TikTok:
Selling Direct-to-Consumer Products
If you have a 10 or 15 years old in your house, the kid would know the top TikTokers in the country. Nowadays, kids don't know the TV stars and film celebs. Instead, they have favorite YouTubers and TikTokers. 
Since TikTok is a short video platform that attracts an audience ranging from 12 to 60 years old, it has gotten so much attention lately. The TikTok demographics provide brands with loads of opportunities to sell directly to consumers. 
Brands could potentially start their TikTok accounts or opt for either running TikTok ad campaigns to sell directly to the consumers. When a brand uses a platform like TikTok and connects with the potential audience, it widens the brand's social media reach. This removes the middleman, but it also builds a relationship between the brand and the potential customers.
Reselling Fashion Accessories
You might think of TikTok as a platform to watch entertaining or funny videos, but it has gotten much bigger. Since TikTok has a massive audience, it has created business opportunities for brands, entrepreneurs, and almost everyone.
You may or may not have seen this, but many TikTok users are selling clothes and accessories on TikTok. TikTok may not have the transactional facility to carry out the selling and purchasing of products. Still, things seem to be working out for many.
One of the ways to make money on TikTok could be reselling fashion accessories such as clothes, jewelry, makeup, and other relevant products. However, you may have to create a TikTok account dedicated to selling those items. Otherwise, it won't work out. For example, you can't use your same TikTok account for cat videos and selling clothes.
Promoting Songs on TikTok
Once you've managed to gain a sizeable audience on TikTok, there will be many monetization opportunities waiting for you. One of those opportunities would be promoting songs of indie singers. 
Many indie singers who release their singles reach out to TikTok influencers and pay them to use their songs in their videos. Plus, TikTokers often tag them in the video description on TikTok. Thus, they also get promotions along with the song. 
I have been noticing song promotion tactics for the last three years or so. It's a win-win situation for both parties. The TikTok influencer gets paid a good amount for a 15 or 30-second video. The singer gets to promote the songs without spending hundreds of thousands of dollars on traditional marketing channels.
Hiring Micro-Influencers Over Superstars
Do you know celebs get paid millions of dollars to post on Instagram? According to Influencer Marketing Hub, Kendall Jenner is among the top 10 highest-paid celebs for publishing a single Instagram post. The article revealed that she could charge up to half a million for a single post on Instagram.
Most of us don't have that kind of money to spend on influencer marketing. However, TikTok is a great platform for hiring micro-influencers over TV celebs. These TikTok influencers have an engaged audience, but they are also quite affordable compared to top-tier global celebrities.
Remember that it won't happen on a whim. You can't just download TikTok and start finding a TikTok influencer. You must give it time before you jump the gun. 
Therefore, if you're trying to make money on TikTok, you could put yourself in a micro-influencer shoe and try to build an engaged audience to attract sponsors. However, you'll be better off sticking to a specific niche while creating TikTok videos.
Have you ever seen a popular tech YouTuber unboxing a cell phone or tech gadget? Well, tech companies pay those YouTube influencers to unbox and review their products. 
The same thing could work out for you on TikTok. However, the key to getting paid for your TikTok videos, you must cross a threshold. In other words, you must have a rather large followers base to attract sponsored content deals.
TikTok Creator Marketplace is the official TikTok marketplace for finding TikTok influencers for your sponsored content deals. It's a complete TikTok influencer discovery network that provides advertisers with the statistics to find the most suitable TikToker for sponsored content.
One of the TikTok monetization methods is receiving video gifts. Even though it won't work for every video or creator, it is still a way to make money on TikTok. Before we dig deeper into how it works on the platform, let's discuss the eligibility criteria for accepting video gifts.
The creator must be 18 years of age and should have 100,000 followers. In addition, the account should be at least 30 days old with at least one public video during that period. Above all, the TikTok account must not be violating the community guidelines.
The TikTok users should join the Creator Next program to access several TikTok monetization tools, including video gifts. The creator must enable this feature from account settings to accept video gifts. Go to the "Creator Tools" to enable this feature and select the "Video gifts." Then, turn on the video gifts. 
If the video gifts feature hasn't rolled out in your country, you could go to the "Creator Tools" and toggle on the "Video gifts" feature.
Once it's enabled on your TikTok account, the algorithm would decide the eligibility of the TikTok videos for video gifts. Then, the audience would see a gift button next to the comment section for sending you a video gift that you could redeem later on.
Grow & Sell TikTok Accounts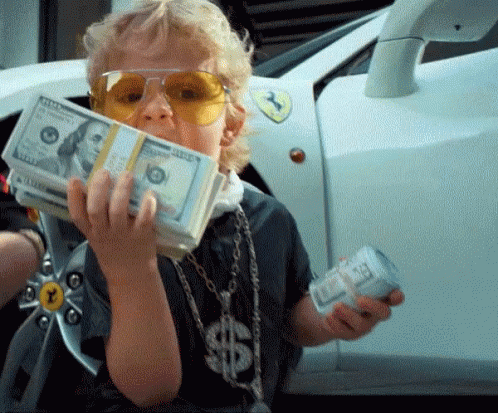 Most beginners have no idea about social media real estate. Buying and selling of social accounts and channels is a common practice, and TikTok is no exception. The point is that you can grow a TikTok account and flip it for thousands of dollars. 
All you need is to figure out how you can scale a TikTok account rather quickly. There is no secret to growing a TikTok account rapidly. All you need is to create a content strategy by keeping the target audience in mind. If you hit the bullseye with your targeting and creating exciting content, your TikTok account would surely take off. 
Once you cross a 100,000 followers mark, you could either monetize it with Creators Fund or sell your TikTok account for a heap of money. 
Manage Influencer Campaigns
If you are camera shy and don't want to create videos for TikTok, you can still monetize TikTok. However, you won't be under the spotlight in this situation. Instead, you'd be offering your expertise to connect creators and brands. 
So let me explain how it works: one of the easiest ways to earn money on TikTok is by managing influencer campaigns. All you need is to connect with TikTok influencers in your town, city, or country and build a strong relationship with them. 
If you have a solid social media follower base, it'll be easier for you to pull this off. Influencers usually don't like to be friends with random people unless they're formally introduced to them for business. 
Once you have TikTok influencers onboard, you could help brands and influencers strike a deal and charge a small fee from both parties for your service.
Social media influencers rely on management services to help them find clients to work with and get their merchandise ready for them or even manage their social media profiles. 
Therefore, you could offer a management service for TikTokers or TikTok influencers and charge a fee. This way, you get a chance to use any of your soft skills or a passion for earning some side money.
There are various management services you can go for. Like TikTok video editing, music discovery, social media management, merchandise management, community management, etc. 
You might not be monetizing your TikTok profile, but you'd be making money from your work for other TikTokers. 
A common yet under-utilized method of making money on TikTok is placing affiliate links in your TikTok bio. You may not be able to make a clickable link in the video description on TikTok, but the bio link works like a charm.
Experts from different walks of life use Instagram and TikTok bios for giving away freebies using short links. Replug is a popular tool for creating short links for TikTok or Instagram bio. This URL shortener offers branded URLs, custom audience clicks, performance tracking, retargeting, bio links, etc.
As far as placing the affiliate links in TikTok videos is concerned, you could insert the affiliate links in your TikTok bio. Not only does TikTok help you reach newer audiences, but it also creates chances for you to generate more affiliate sales.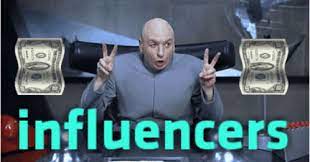 One of the ways to make money on TikTok is paid collaboration. Usually, smaller TikTokers pay influencers to collaborate with them and highlight their account in the paid video description.
Have you ever seen two or more TikTokers make videos together and mention each other's handles in the video description? Well, it could be a paid collaboration.
Brands collaborate with TikTok influencers as well. They pay TikTokers to use their products or showcase their product in the video and cash in on the traction those TikTokers get on the platform.
You may have seen Fiverr gigs or Upwork projects about YouTube scripts. Well, TikTok scripts writing could be your TikTok monetization strategy. I'm not saying it would immediately work out for everyone, but you got to have a little faith when trying something new.
You need to reach out to the TikTokers in your genre or area of expertise and ask them if you could write their TikTok video scripts. You never know what happens after that. Don't give up if the first 10 TikTokers turn you down; it won't happen so quickly, so just keep on trying. 
One of the secrets to winning on TikTok is creating unique, creative, and eye-catching videos. Therefore, your video editing skill can come in handy when trying to make money on TikTok.
Reach out to the TikTokers and ask them if you could edit their videos. However, I'd suggest setting up your TikTok profiles and start uploading fantastically edited videos to showcase. You never know which one of these videos will go viral. All you need is to set up your TikTok profile as a TikTok video editor. Use the video description and account bio to explain what your service is.
Creating Original Music for TikTok
Many services sell original music for YouTube videos and Vlogs. Wouldn't it be cool if you started offering premium music for TikTok? Of course, you'd need to crush it with your TikTok account to get the attention and drive TikTok creators to your music website.
Moreover, you could run TikTok ads to get the eyeballs around and make an impact. But, anyway, it's only possible if you have a passion for music and you're already creating music for selling on the internet. 
Speaking of TikTok ads, it's not something everyone around here has already explored. Most of you didn't even know that this ad service exists until now. 
The catch is that you could learn how to run TikTok ads by taking an online course and running a couple of test campaigns to brush up your ad running skills. 
Once you've mastered the art of running TikTok ads, you could run these ad campaigns for TikTokers or brands who want to crush in on TikTok. You would surely make good money doing this.
So these were fifteen ways to make money on TikTok. I promise there are so many more out there that you should explore, but try to pick a few of these and see what happens next.
5 TikTok Influencers to Follow
Let's take a sneak peek at five TikTok influencers and follow them to understand what separates them from the rest:
1. Charli D'Amelio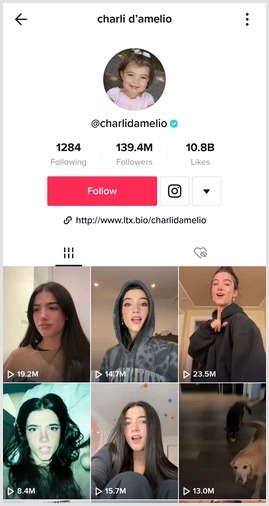 Charli D'Amelio is an American TikToker and without a doubt, the biggest TikToker in the world. As of December 2021, she had 136 million followers on TikTok. She is likewise, Charli is among the highest-paid TikTok influencers in the world.
2.

Khabby Lame
Khabby Lame, a Senegalese content creator from Italy became famous for his comedic content. He lost his job in the pandemic and continued his passion which has provided him great fame. Now with 134 million followers and growing. he's among the top TikTokers in the world.
Here's one of his clips
3. Bella Poarch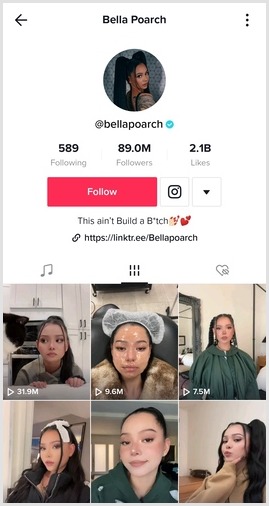 Bella Poarch is one of the top TikTokers in the world. She has 89 million followers on the platform. Besides TikTok, she is a singer and has already released her debut single, "build a bitch" in May 2021.
4. Zach King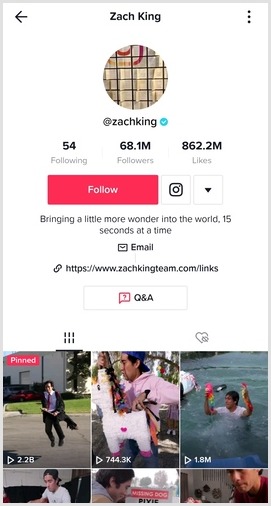 Zach King is a famous social media influencer, filmmaker, and illusionist based in LA, California. He started making 6-second magic videos on Vine and became a popular social media personality. Now he is among the top TikTok influencers in the world. He has over 68 million followers on TikTok.
5.

Addison Rae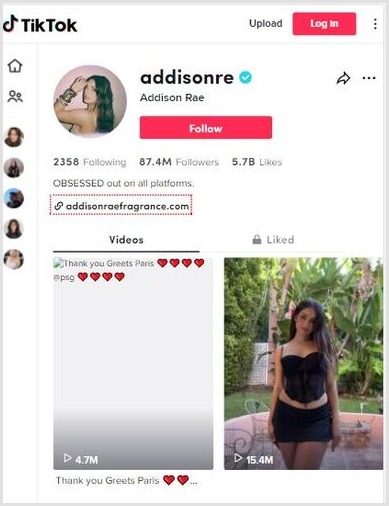 Famous for her dance and choreography, Addison Rae has over 87 million followers on TikTok. Plus, she is making 5 million annually using TikTok which is more than what Charli D'Amelio earns from TikTok.She has also launched her own fragrance brand. Further, she has appeared in the Netflix series and has also signed a film "Fashionista". 
How Would You Make Money on TikTok?
There are several ways to cash in on your TikTok account and get paid for making videos you love to make. However, remember that it doesn't happen quickly, or maybe it doesn't happen to every TikToker. 
It doesn't mean you can't make it happen. If you have been consuming TikTok content for a while, you will notice that anybody could be a star on TikTok. All you need is to put your real self out there and do something you enjoy.
Unfortunately, making TikTok videos starts to look like a job you hate, which is unlikely to happen for you.
We shared many ways to start making money on TikTok, and it's up to you which ones you're going to pick and try out.
Let us know how you'd like to make money from TikTok.
What else would you do to get paid on TikTok?
Hassaan Khan
Hassaan Khan is a freelance writer for SAAS companies, e-commerce stores, and niche websites. He has contributed to SEMrush, ThriveGlobal, BloggingCage, AllBloggingTips, and several other publications. He builds niche websites, publishes e-books, and helps website investors with his done-for-you niche site-building service.