In the age where the internet is saturated with amazing content, one of the best ways to ensure your content and brand campaigns' success, is through influencer marketing. 
And it is so simple too, and not at all pushy; just look at the Kar-Jenner clan's social pages!
They have literally set the rule book on influencer marketing.
Do you still need more context?
So, here you go-
The process is simple, track down the most influential social stars in your niche market to partner with them for promoting your brand and content on your and their profile. Share with them the plan, execute it and then start tracking the results.
All marketers would agree with us when we say influencer and partner marketing is the best way to get most of the ROI from your organic and paid content. But however simple the process of aligning partner and influencer marketing is, if not tracked, you won't be able to understand if it is working for you or not, and you will just end up losing money instead.
Another point that most marketers would yell, "Hell yeah!", for is when we say selling on social media is an art. But most people end up making the mistake of being too pushy. Whereas selling through influencers creates trust in your potential customers in a non-pushy way, as they would obviously trust the influencer who is advocating about the benefits of your product. 
And as for the platforms, there is currently a plethora of social platforms to choose from for your influencer campaigns, for e.g., Snapchat, Instagram, Youtube, Twitch, TikTok, Twitter, Blogs, etc.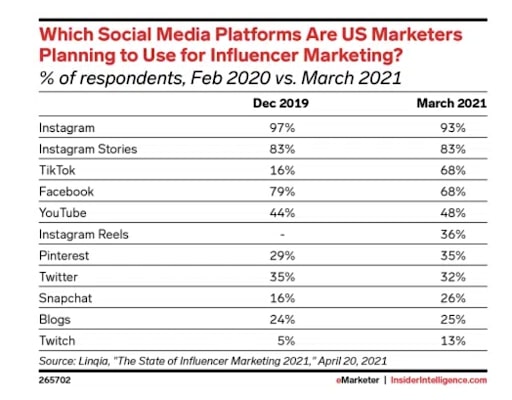 Source: eMarketer
Still, Instagram remains a brand favourite for running influencer campaigns, but TikTok is fast catching up to become the popular choice for running these campaigns. But in the end, the only question that remains is how do you measure your influencer marketing efforts; is it actually giving you the best ROI? 
Well, with the use of any free CRM, you can easily automate all the influencer marketing tasks, set up an easy workflow, and track the leads flowing in through the campaign.
You can also use a URL changer to track and optimize your ads on your social platforms.
But we wish it was this simple, if it was we wouldn't need this blog, right?
Did you know in a survey done by Linqia for their 2021 the State of Influencer Marketing report, it was revealed that 65% of respondents' biggest pain point in influencer and partner marketing is measuring ROI?
But before we answer that for you, let's first understand what do you mean by influencer marketing and how it works.
What is influencer or partner marketing?
At the basic level, influencer marketing is very simple. As we explained above, it is a type of social media marketing where you partner with an influencer in your niche market and use their profile, for endorsing your product and services. Influencer marketing works as social proof for your brand's potential customers, irrespective of the platform you use.
Despite worldwide concerns about the pandemic's effect, influencers marketing has continued to grow from $1.7 billion in 2016 to $13.8 billion in 2021. That is because worldwide use of platforms like Tiktok, Instagram, Youtube, etc., increased exponentially. And doesn't it make sense to have your best presence on the platforms your potential clients are on? 
Interesting Read: Instagram Story Hacks
No wonder, according to the State of Influencer Marketing 2021 report, 48% of brands that ran influencer campaigns with interest in using influencers on TikTok increased to 325% in a span of just one year.
By now, you would be wondering what kind of influencers you should target.
Here are 4 types of influencers you can target based on your budget and campaigns
Four types of Influencers
Type 1: Nano Influencers
Nano influencers typically have 10,000 followers or less and don't usually charge much. These are basically used by upcoming brands or startups.
Type 2: Micro-Influencers
Micro-influencers typically have followers anywhere between 10,000 to 100,000. This again can be used by startups but is also utilized by big brands for multi influencer campaigns.
Type 3: Macro-Influencers
Macro influencers typically have accounts with a follower count of between 100,000 to 1 million. These accounts can be verified accounts as well.
Type 4: Mega-Influencers
These accounts typically have more than 1 million followers. All your megastars or even your Kar-Jenner clans come under this category.
Now that you know what influencer marketing and even the types of influencers for clarity on whom to target for your campaign, let's see how you can run a successful campaign in brief.
How to run an influencer campaign
As to how to run an influencer campaign, it's simple just follow these4 steps:
Step 1: Plan and strategize
Plan out the details of the campaigns like what kind of campaign you want to run, testimonials, reviews, or just plain endorsements, and with what kind of content; images, videos, etc. Also, how many influencers or partners do you need for your influencer campaign goals.
Step 2: Find the influencers
Research and reach out to the micro-influencers you think would help you advocate your brand to potential customers the best. Then, reach out through their DMs, number, and emails. And strike a deal with them that is most suitable for your budget. If you're working along with a bigger marketing team that's planning the campaign you might want to employ a collaborative hiring strategy in order to pick the most suitable influencers to reach out to for your niche.
Step 3:Coordinate the campaign
Let your influencer know the complete details about the campaign and coordinate with them. Provide them with all the collateral and information they may need like product USPs, product information, influencer-based codes( more on this later),  special links, etc. 
Once you provide them with the details, you can view that influencer's contacts along with the interaction that you had with them. Most popular is GetResponse software but there are many other getresponse alternatives that will give you a 360-degree view of all your contacts and companies in one dashboard.
Using these insights, you get deeper insights and can convert complete strangers into influencers.
Step 4: Measure the ROI
Now all that remains is measuring the ROI of your brand's partner social reach. Or automate the whole process. 
Are you thinking, "how can I do that?"
Don't worry; we got you!
Before we get into how to track influencer marketing successfully, let's look at some of the best influencer campaigns for the year 2021
Five best examples of Influencers Marketing in 2021
FabfitFun
If you have not heard or come across any of their targeted campaigns, you are probably not their targeted audience. Fabfitfun is a lifecycle subscription brand, which partners with many micro-influencers and big names for getting their brand's customer trust factor high.
They partnered with celebrity cook Ayesha Curry this year to create this amazing Facebook campaign.
Dove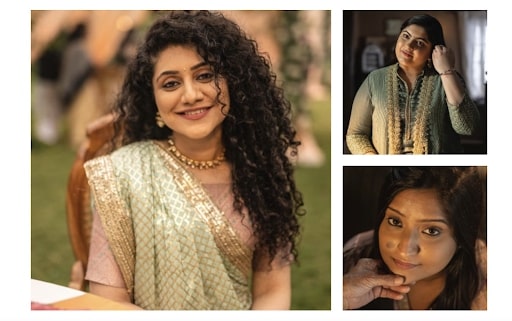 Dove is a personal care brand owned by the consumer good brand Unilever. Keeping with its long line of the trend of using their consumers for their advertising, for 2021, they decided to use them as their influencers in their social influencer campaign #StopTheBeautyTest.
View this post on Instagram
Timex
Timex, the watch brand, collaborated with 22 micro-influencer having an average of 85,000 followers each. One of the influencers was Drew Jessup, a lifestyle and growth influencer. This campaign helped them increase their engagement rate by 7.5%—an amazing number for a brand that tried influencer marketing for the first time.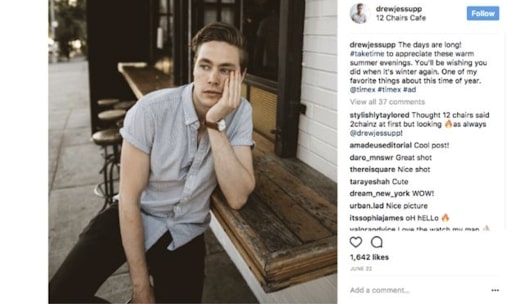 Kylie Cosmetics
How can we leave out Kylie cosmetics when we talk about influencer marketing?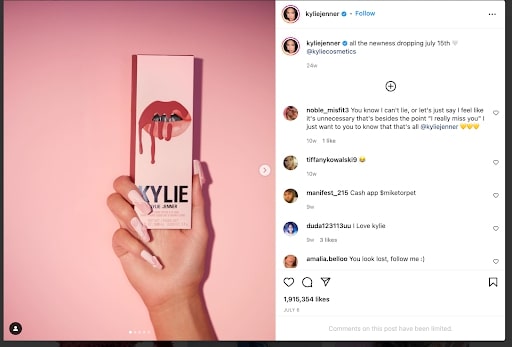 Kylie cosmetics' whole empire is based on influencer marketing. The makeup mogul Kylie Jenner set up her entire makeup and skincare product empire by using the power of influencer marketing, utilizing her own TikTok, Snapchat, and Instagram profile along with her sisters and friends profiles for promoting her products and even sharing exclusive offers. We can say she and her sister literally defined influencer marketing for us.
Lynda
Anyone trying to acquire a new skill set or learn new things is aware of Lynda's online learning portal, which Amazon acquired in 2015. They collaborated with Rooster Teeth, The Fine brothers, and Jack Douglas for various types of influencer campaigns.
Jack Douglas and The Fine brothers created many videos for incorporating influencer-specific links in their videos.
This campaign got them over 25 million views. Talk about influencer reach!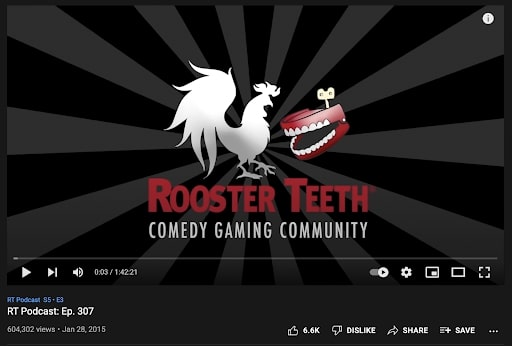 Now let's dive into how we can track influencers marketing.
Measure ROI from your influencer marketing campaigns
First, Set your goals
Before you start setting up your influencer marketing, you need to first decide why are you running an influencer campaign:
For increasing your sales numbers 

For increasing your website traffic

For engagement 

For brand awareness

Improve follower growth

Improve conversion rates 
After you have set your goals, you can align various tools with tracking your KPIs. Many social analytic tools are available in the market that can help you track your influencer and partner marketing efforts. But you should know what you are exactly looking for.
The goals have to be quantitative in nature for example," increase social engagement rate by 30%." Unless you have quantitative goals, it will become difficult to measure the results from the influencer's campaign.
For better understanding, we will divide the goals so you know what to look for in metrics while tracking your influencer marketing efforts.
For increasing Brand Awareness
Suppose the goal of your influencer marketing campaign is brand awareness. In that case, you need to start looking at the reach and impression of your influencer post and of your profile's subsequent posts and even track unique visitors to your profile.
Why?
Let us explain!
The number of impressions will tell you how many times your content was displayed on your targeted personas news feed, and reach will tell you the number of unique users who actually saw your post. 
And unique visitors will show you the number of new users your brand was able to target through your influencer marketing efforts. 
One of the best examples of this is the Bach Flower Remedies collaboration with bloggers A Girl named P J and A Clothe horse. They increased their brand awareness by generating more than 6,000 clicks and 133 million social media impressions.
Neat, isn't it?
For improving engagement 
Enhancing the engagement rate of your social posts is usually one of the topmost goals for influencer marketing campaigns.
To measure if your influencer marketing is working, start tracking the likes, comments, shares, retweets, and all reactions to your influencer post. If the number of your engagement rate is increasing, it just shows that your influencers and partner's efforts are working.
The percentage rise of your post engagement will give you the engagement rate of your posts and well the success rate of this amazing social trust exercise.
Improving Brand Image
Now, if the ultimate aim of your is to improve brand image, you can measure the results of your influencer campaign by using a social listening tool like BrandMention, BuzzSumo, TweetReach, Awario, and Keyhole, to name a few, to know what the people are talking about. 
You can even utilize these tools to keep track of comments, mentions, basically, any talk happening around your brand on the internet and social media. These listening, social listening tools will help you monitor your audience's reaction towards your campaign and even otherwise.
Improve Conversion Rates
This is another one of the most popular goals for influencer marketing. But it depends on what conversion rate you are trying to improve, like:
Email subscription

Website sign-ups, etc.
Based on the above, you can't opt for the following two methods and link them with your CRM, to keep track of all the leads flowing in:
Create a landing page
Either for a particular product, for a service sign, for a newsletter, or email signups, you can create lucrative landing pages and give the links to your influencers, who can share them with their follower base. This way, you can easily track the traffic and conversion coming from these links. Tools like Replug can help you in creating these special trackable links.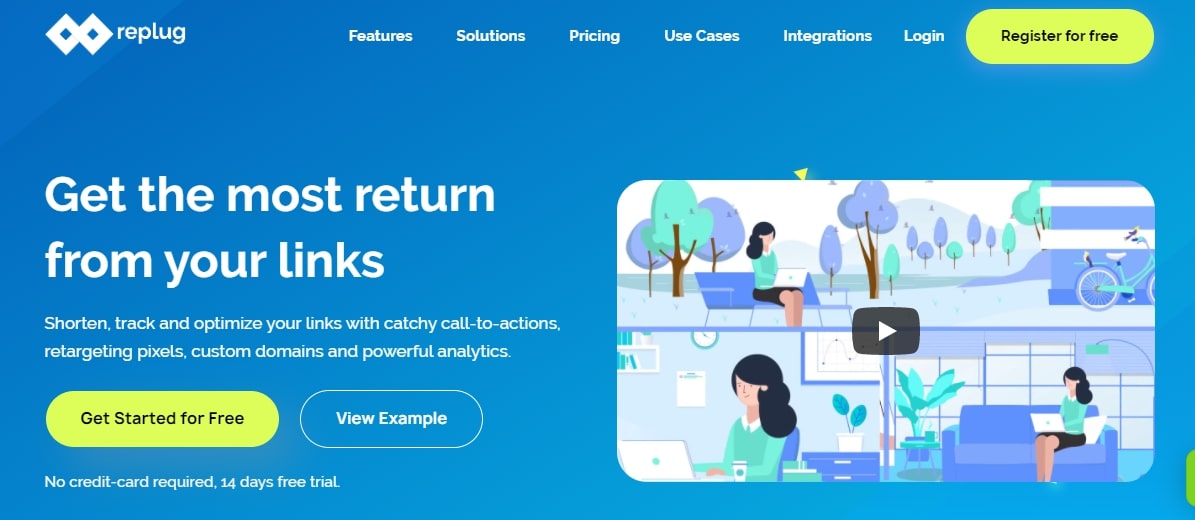 Replug is a short link generator that automatically shortens lengthy links for you with targeted CTAs, custom domains, and pixels for complete link analytics. It is easy and not that expensive and even provides a 14-day free trial without any credit card details. 
Set UTM parameters
Alternatively, suppose your goal is to increase website sign-ups. In that case, you can set up UTM parameters to the website links to track exactly where the website traffic is coming from. Using UTM links, you can easily track the conversion on Google Analytics. This way, no matter what platform they use:
Twitter

Instagram

Facebook

LinkedIn

Youtube

Snapchat

TikTok
You will know exactly where the traffic is coming from.
You can even use UTM links for tracking URL and website traffic conversion as well.
Increase sales
Another popular goal for influencer strategy, for this you might have set up review campaigns with micro-influencers but now it's time to measure the ROI.
So how are you going to do that?
You must have some idea by now.
And if you don't, don't worry, we will help you out!
By using special influencer-specific discount codes and other drivers and measuring your monthly revenue for the month, you ran the influencer campaign. This way, you will find out if your influencer marketing strategy is working and track the total sales your influencer is getting for you. 
Increase followers
Social profile followers are the most simple metric to track. After your partner and influencer campaign is over, just check your follower's number. 
If the number of followers has increased or remained stagnant, if the number of followers has increased, then obviously, your influencer campaign is working. 
In case you run influencer and partner campaigns constantly, then we would suggest you take a break in between to see if your influencer campaign is working. Or then re-strategizing based on the results.
Increase Website Traffic
For measuring the increase in website traffic, most of the metrics and parameters we have already discussed above. We will just round them up for you:
Create links with UTM parameters to measure traffic on Google Analytics

Track sign-ups

Use Discount codes and other drivers

Add pixel codes
By using the above techniques you can effortlessly track the traffic coming from your influencer posts.
Switch your influencers
Even if you set all the above metrics and track them, how can you be sure if the results that you are receiving are actually from the campaign and not from your other marketing efforts?
Or
How can you be sure if you are achieving the best ROI possible from the influencer?
Not all influencers are equal, some might have higher trust factors and some more followers. So it's time to switch it up a bit. Try different campaigns or the same campaigns to check the results of your social efforts. You can even do A/B testing by giving the same campaign to two influencers but links with different parameters to see which influencer is giving you max ROI. 
You can accordingly switch up your influencer campaign.
To sum it up
If you can't remember all of the above, you can just keep in mind that influencer marketing is all about relevance, reach, and resonance or the 3 Rs of influencer marketing. 
Relevance just means how relevant your campaign is and if you are using the relevant influencer for the campaign. Reach is just about how many people your influencer can reach out to with their content or post. And finally, resonance just directly dictates how relatable your content is with your targeted audience. If you remember these simple rules, we are sure your campaign will be a sure shot success.
Happy influencer marketing!

Author Bio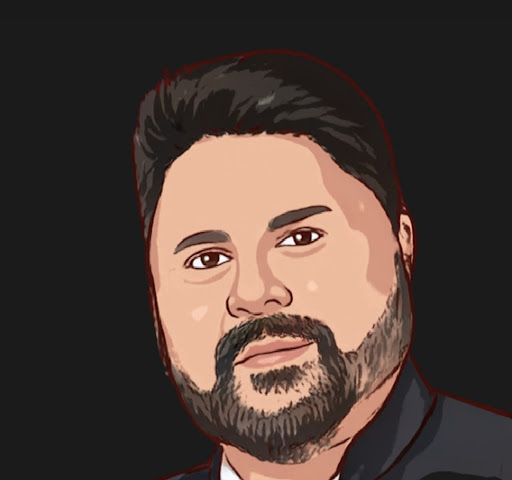 Radhika Mohan Singh Roy is the Head of Marketing at EngageBay. He was previously a Senior Marketer with Agile CRM, Manager for Communities & Social Media at Simplilearn, an AdWords Strategist with Google, and has also worked with Apple and Bank of America. He has a Masters' degree in English and is a certified Six Sigma Green Belt.
Farwa Anees
Farwa is a Digital Marketer who likes to share her insights and experiences via writing. She likes to test and experience new eras in marketing and share them through blog writing.