You're reading about building a successful e-commerce website. Maybe, you want to venture into the e-commerce business. Who doesn't know that e-commerce is a lucrative B2C business model? 
However, you've got to have a proper plan in place because launching an e-commerce business isn't that simple. You must know that it does sound like fun when you're working a 9-to-5 job and want to start something on the side (or even quit your job to go all in). 
But, of course, you're in luck. I've got you covered.
This isn't the first time I'm helping people to build an e-commerce website. I have had several talks with friends and relatives who wanted to get into this business. Most of them were afraid to "jump off the cliff". 
Maybe, there were two reasons why most people don't start their these businesses:
   1. They lack the right skills
They don't have any idea where to begin when starting an e-commerce site. They think that launching an e-commerce website might cost them thousands of dollars just because they have no idea where to get started. Let me correct you right off the bat, it won't cost you thousands of dollars to set up an e-commerce business. 
Have you ever heard of a tool called WooCommerce? You might not need to spend a dollar because it's an e-commerce tool that installs merchandise features to your self-hosted WordPress website. However, there are several paid tools for launching e-commerce sites that are even better; you'll learn more about them in this article.
   2. They're afraid of failing
One of the biggest reasons why most people don't take that leap of faith is that they're afraid of failing. Most of them overthink the whole thing, but some of them can't take risks at all. In other words, they're afraid of failing so they never take action.
If you're planning on starting an e-commerce website in 2022 or beyond, then don't let the fear of failing stop you. Gary Vaynerchuk often says to his fans and followers that pay attention to who's giving the advice. The point is that if you're asking about starting an e-commerce venture with someone who hasn't done any business before, you need to rethink your strategy.
As far as my experience with e-commerce websites is concerned, I don't consider myself an expert in this genre, but I've been running a personal online store for the past 15 months. 
Plus, I have had some experience selling e-products via 2checkout and Fastspring. 
Let's just say I won't hire an e-commerce guy if I ever want to scale my e-commerce business because I might not need one.
You're about to learn:
What an e-commerce website is, and why it is important

3 W's of building an e-commerce website

The steps involved in building an e-commerce website

The tools that are used for creating e-commerce websites

How to market your e-commerce business in today's world
So before we dig deeper into building such websites in 2022 or even after that, it's important to take care of the basics. For those who're slightly unsure about an e-commerce website, here's some explanation:
What's an E-commerce Website?
It's a website that sells products online and provides a facility for customers to shop on the internet without having to visit a brick-and-mortar store for shopping. It is also known as an e-store or online shop. 
Furthermore, some e-commerce websites sell softwares, printables, and digital content, whereas others also sell tangible items. However, for tangible goods, the e-store may ask for freight charges and address of the recipient.
We're living through a time of Technology and the Internet. Therefore, buying stuff online is no mystery, especially for millennials. Most e-commerce websites accept PayPal, debit cards, credit cards, Apple Pay, Google Play, and other payment options.
The best part about the e-commerce business is that anyone with a certain set of skills can venture into it and start their entrepreneurial journey without a ton of investment. You'll learn about the e-commerce website building tools that make the launching process a whole lot easier.
3 W's of Building an E-commerce Website: Who, Why, and What
This might seem like a section that most of you would want to skip so that you can get to the cream of this piece. However, this brief section might turn things around for you. The following three W's could be crucial to your e-commerce business success:
 1.  Who is the target audience of the e-commerce business?
The understanding of the target audience means you know who you want to reach out to for selling your products. For instance, if you only sell products in the US, you might not need to run Facebook ads for Canada. It shows that you're well aware of your target audience.
 2. Why did you choose the e-commerce business model?
It's essential to get the basics right. If you aren't sure why you entered the e-commerce market, then you should rethink your whole strategy before investing your hard-earned money into this business. You must choose the e-commerce business model if you're passionate about selling online or you've got some experience in sales and marketing.
 3. What is your brand's value proposition?
A brand's value proposition is the ability to stand out from the crowd. It could be anything from efficient customer support, quick free delivery, to low prices. Make sure that you develop your e-commerce company's value proposition that sticks with your sales and marketing.
That's pretty much it.
Let's jump right into the cream of this article.
Five Step Guide on Building an E-commerce Website
Let's take a look:
1. Understand the E-commerce Business Model Inside-out
The stepping stone of building an e-commerce website is understanding the e-commerce business model. Starting an e-commerce store doesn't mean you shouldn't jump straight to choosing the e-store's name and go for it.
Instead, the groundwork includes several things to be taken care of before you go ahead and launch your e-commerce business. You must first figure out what to sell, where to sell, and who you should sell to before taking any further steps.
So here are some essentials of starting an e-commerce business that you should work on:
 1. Business Model
Decide the business model of your e-commerce website whether it's going to be B2B or B2C. It may vary from business to business. For instance, AliExpress is a popular e-commerce website that caters to both B2B and B2C consumers. However, it's mainly a B2B business portal that connects wholesalers/manufacturers with retailers. 
 2. Products Selection
Product selection is one of the fundamental steps of starting an e-commerce website. It's highly unlikely that you want to start an e-commerce website but you don't have any products in mind. Choosing the right product requires knowing the products' categories inside-out. A lot of entrepreneurs either work for others before they venture into the e-commerce industry or they create their own products to sell online. 
 3. Stock Management
Stock management is managing your product inventory. You don't need a fancy POS or stock management software in the beginning. However, the first thing you might want to figure out is how you're going to keep your stock. Do you have a warehouse to store it in or will you buy the product when an order comes? 
4. Fulfillment/Shipment
Once you're done with the product selection and stock management, the next step is the fulfilment or shipment. When you opt for the 3PL fulfillment company it usually means you don't have to ship the product, but instead, a third-party online store ships your product from their warehouse. On the other hand, when you don't work with any major e-commerce platform and, instead, sell products through your website, you'd have to manage the shipment yourself. You would be better off striking a deal with a courier company that offers lower charges to you as compared to walk-in customers. 
5. Website Development
E-commerce website development is one of the pillars of launching an e-commerce business. You may want to hire a full-time developer to launch your website or work with a freelance web developer if you have some know-hows of website development. You may also want to check out e-commerce platforms that help you launch your online store within minutes.
These were some fundamental areas to think through before you hop on the e-commerce train and journey ahead. You might also want to consider incorporating some of the latest web design trends before you set out full swing with your web development projects.
2. Choose the Type of E-commerce Business
Step no. 2 might clear things up for many of you. The launch of an e-commerce website isn't as simple as it seems. Sure, you may have figured out the logistics such as products, stock management, and shipment, but next up is choosing the type of e-commerce business.
When we hear about an e-commerce store, we simply think of a website that sells products online. You might be intrigued to know that there are several types of e-commerce stores, and choosing the right type of e-commerce business is crucial to your success.
At this step, you don't need to jump right into the product creation process, but instead, take your time to decide what e-commerce website type is most likely to work out for you.
Let's take a look at the different types of e-commerce stores to choose the most suitable one:
Types of E-commerce Stores
Here we go:
 1. Online Retail Stores
These are the e-commerce websites that only retail, meaning they buy the products from the wholesale market and resell to the customers. It's by far the most common e-commerce business model. The best part about choosing this sort of store is that you could sell a million types of products on your e-store.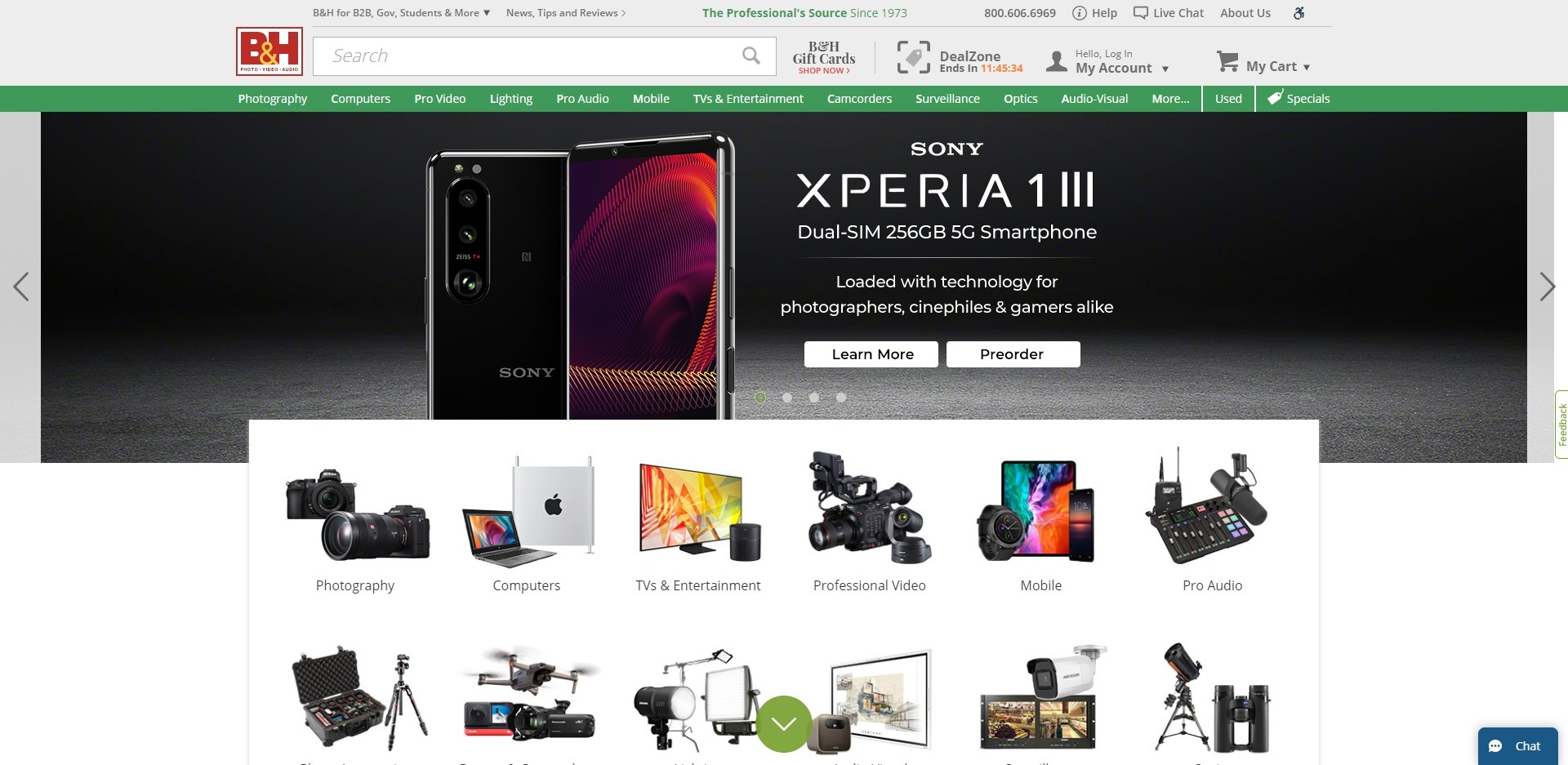 B&H is an online retail store that sells cameras, lenses, and microphones. They're an e-commerce website, but they're different from the others I'm going to share with you.
 2. Dropshipping Websites
Dropshipping is rather different from an ordinary online retail store. If you haven't had a chance to learn dropshipping, then let me briefly explain how it works. When the customer places the order on your website and completes the checkout process. You go to the wholesaler or manufacturer for order fulfillment and complete the purchase. The only difference is that you use the customer's name and address so that the manufacturer/wholesaler ships the product directly to the customer.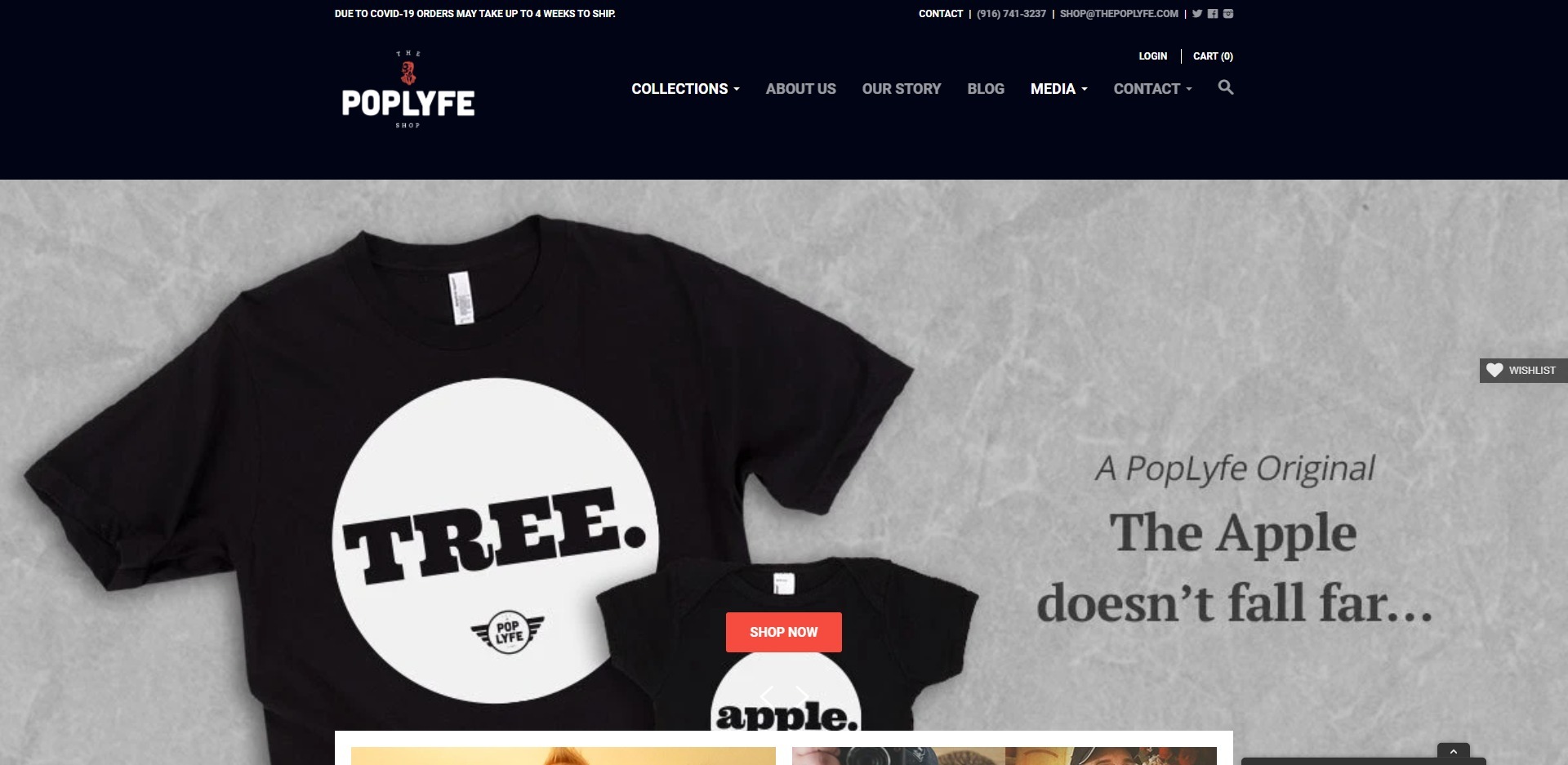 PopLyfe is a dropshipping store that sells t-shirts related to fatherhood. They aren't just a niche store, but what makes them stand out is that they dropship the merchandise. 
 3. Online Storefronts
Online storefronts are e-commerce stores, but they aren't widely popular. A storefront is a website page that an e-commerce website provides to a seller or brand. Such storefronts are often offered to sellers or brands that bring huge sales to the platform. So basically storefronts are e-commerce platforms, but they're limited to a fewer number of brands and sellers. 
You must have heard about the Amazon FBA program. It stands for fulfillment by Amazon. When a merchant signs up to the Amazon FBA program, the platform provides the storefront to the merchant.
Here's the example of Amazon storefront: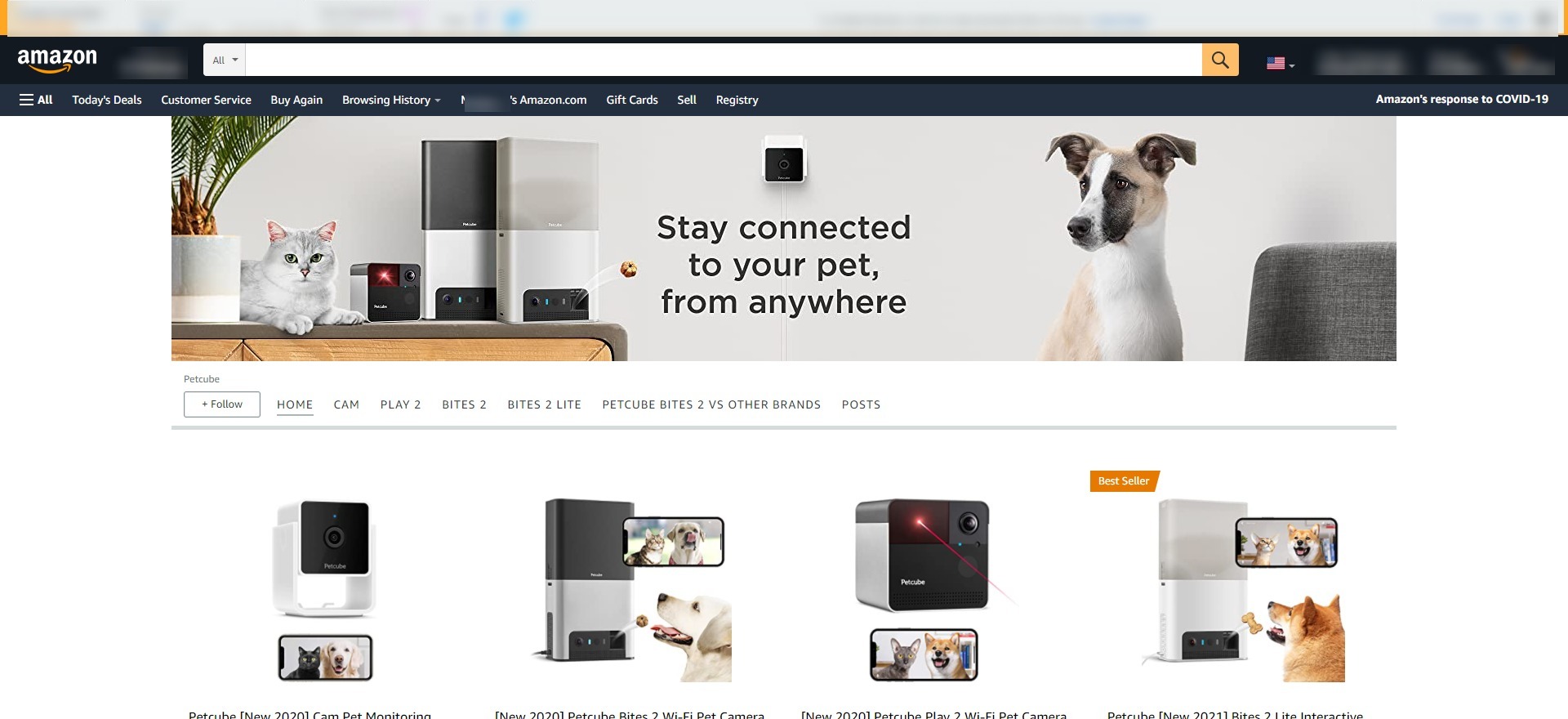 Petcube is an e-commerce store based on the Amazon storefront feature. There are hundreds of thousands of brands on Amazon that have storefronts. Similarly, there are thousands of giant e-commerce platforms out there that have millions of storefronts.
 4. Merch Stores
Merch stores are online stores for selling merchandise. Normally, celebs, sports personalities, and famous YouTubers launch their merch stores where they sell their merchandise directly to fans. Not only is it a great way to make money, but it's also used for donating to a noble cause. Since there is a selling activity that happens on these websites, it's safe to say that merch stores are e-commerce websites.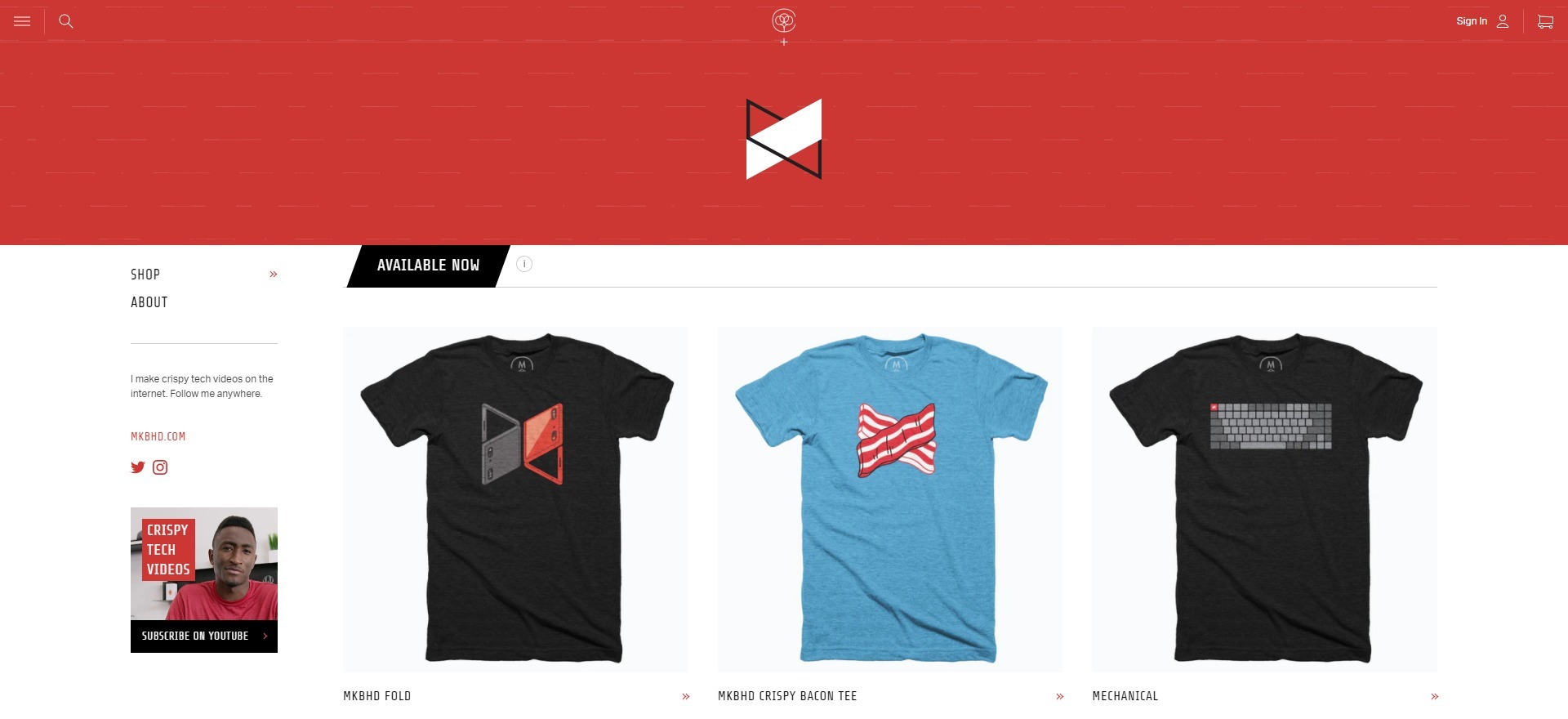 Marques Brownlee is a popular tech YouTuber; he has a merch store just like other top YouTubers in the world. He sells his merchandise on his online store.
That's it.
Choosing a type of e-commerce business is inevitable; you can't get away from it. The good news is that you now know there are several types of e-commerce businesses. Some of you might have heard about merch stores but may not have any idea about dropshipping and storefronts. 
Anyway, the most common one is setting up a retail store for selling your own products or reselling (wholesalers' or manufacturers') products.
3. Create/Buy the Products to Sell on the Online Store 
You must have some idea about what you want to sell because that's why you have been doing your research on how to build an e-commerce store. Well, it's time to discuss whatever you want to sell online. 
Step #3 is all about streamlining the product purchase or creation to put it out on your e-commerce website. Therefore, it's necessary to finalize the product (or products if you have multiple items).
The point is that if you're planning on buying the products from different wholesalers, then go ahead and order some samples. On the other hand, if you're creating your products, then speed up the creation process. 
For instance, when fashion designers want to establish an e-commerce website to sell clothes online, they don't launch their site out of the blue. Instead, they spend time creating clothes to display on the website.
Since your online store hasn't been established just yet, you'd be better off laying the groundwork that could lead to building a successful e-commerce business. 
There might be a dozen things required for building any business from the ground up and starting an e-commerce store is no different. 
Here's the checklist for coming up with the products to sell on your e-commerce website:
 1. Prepare Your Products
You have to have some products in your stock before the launch. It doesn't matter whether you're selling handmade crafts or camera equipment online. You need to prepare some products to put up on the online store. Once you have some products in hand, you could move ahead to the next step in the checklist.
 2. Take Product Pictures
Pictures are vital to any e-commerce website. It's almost impossible to sell a product without a proper picture. In most cases, e-commerce websites use multiple photos of the same product to convince the buyer or to better explain the product. So take your time in taking loads of good photos of your products. 
 3. Write Product Descriptions
When you're adding products to your e-commerce website, you won't just write the product name and add its pictures. Instead, you'd also have a descriptive text that explains every bit of detail about the product. Not only does this description help buyers in picking the product, but it also helps search engines understand your website better. So don't run away from writing in-depth, meaty product descriptions. 
 4. Set the Pricing
Pricing is an essential part of the process. Even though the online store hasn't launched yet, you have time to fix all the loopholes. Use this opportunity to decide the prices of your products and note them down. You may not want to get confused about pricing when the e-commerce website is about to go live.
The gist of step #3 is to be fully prepared for the launch. You might not want to switch the e-store name to a different one or change the product catalog after the launch. Therefore, preparing ahead of time is the way to go.
4. Build Your Store with the Right E-commerce Tool
It all comes down to this step. Choose the right e-commerce tool to get started with building your e-commerce website. You might wonder why I didn't mention choosing the right e-commerce tool at the beginning. Well, had I started straight away with that, I would have missed so many essential steps that are key to success.
I'm going to briefly discuss a few e-commerce website-building tools that are widely popular among website developers and entrepreneurs. I have tested a few of them, but you shouldn't blindly take my word for it. Instead, do your research before choosing the e-commerce tool.
Without any further ado, let's get right to it:
 1. Shopify (Recommended)
Shopify is one of the most popular e-commerce tools for creating online stores. Some might say it's a bit pricey, but they have everything you need to set up and grow your website. Shopify isn't a self-hosted platform, meaning it doesn't require a web hosting space. Instead, the platform hosts your online store on its own servers. 
However, you could register your domain with Shopify or use your already existing domain with another registrar. As far as the plugins/modules are concerned, there are several third-party Shopify plugins available on the market to fine-tune your Shopify online store. 
Free Trial: 14-day free trial and no credit card required
Price: $29 per month
 2. Squarespace
Squarespace is an all-in-one website building platform that allows you to build a blog, business websites, and e-commerce stores. Its users don't need any third-party services such as domain registrar, web hosting, SSL certificate service, or website templates because Squarespace takes care of everything. 
It's safe to say that Squarespace is a main competitor of Shopify. Both these services are popular for e-commerce website building. However, Squarespace might have a slight edge over Shopify because their service caters to all types of website builders, whereas Shopify only attracts e-commerce website builders. 
Free Trial: 14-day free trial with no credit card required
Price: The commerce plans start at $35 per month
 3. Wix
Wix is yet another popular website builder that serves both website owners and e-commerce customers. Just like most website builders, Wix offers templates, domain registration, SSL, business emails, web hosting, and e-commerce solutions.
Besides the basic attributes, there are certain features such as analytics, advanced SEO configurations, mobile-friendliness, unlimited fonts, media galleries, and app market that make this tool stand out from the crowd. Furthermore, Wix also offers a mailbox, Wix chat, social media tools, and contact management to take your e-commerce store to the next level.
Free Trial: No free trial, but there is a 14-day full refund policy
Price: The business & eCommerce plans start at $17 per month
 4. Weebly
Weebly is one of the website builders on the market that allows you to set up your website in minutes. The best thing about such online website builders is that you don't have to be an expert to create websites with them.
Weebly does have an e-commerce feature that lets you create e-commerce websites with it. So this is why Weebly has made it to the list of e-commerce tools. It's affordable, easy-to-use, and effective. 
Free Trial: N/A 
Price: $12 per month
 5. WooCommerce
WooCommerce is a free e-commerce WordPress plugin that adds e-commerce functionality to a WordPress website. It's an open-source tool owned by WordPress parent company Automattic. It is a fantastic tool for WordPress users and bloggers who want to sell products online without switching to any other e-commerce tool. Even though this plugin is free, you may want to buy other third-party plugins that connect with WooCommerce for better functionality.
Furthermore, the WooCommerce plugin integrates with several payment processors to manage your income. There are hundreds of thousands of WordPress users that are using this plugin for selling products and services online.
Free Trial: N/A
Price: Free 
I've shared a bunch of e-commerce website building options that you can check out, but if I were you, I'd launch my e-commerce website with Shopify. 
The reason for this is that it is the best e-commerce website tool out there and it offers everything you need to run your e-commerce business. 
Though it may seem costly at first, if you start making money from your online store you'd see its worth. 
      Here are five crucial steps of launching an e-commerce store:
 1. Register a Domain
You can always register a domain for your online store through your e-commerce tool, but I'd highly recommend registering your domain separately. The reason for that is if you ever want to switch to a different e-commerce tool, you won't have to deal with customer care which may cause a delay in the process. 
Register your domain with your favorite domain registrars such as Namecheap or GoDaddy. All you need is to select the option that you already have a domain name while launching your e-commerce store. You will find the instructions for pointing your domain to the e-commerce tool's web hosting servers afterwards. 
 2. Setup Your E-commerce Store
The next step is setting up your e-commerce store. Pick the best e-commerce site builder to create your e-commerce store and get started with it. You'll fare well if you opt for a recommended e-commerce tool.
A lot of beginners choose free tools such as WooCommerce, but end up frustrated at some point. It doesn't mean you can't achieve your goal with it. The point is that if you don't want to spend money on your e-commerce store setup, you're going to miss out on some opportunities along the way. 
 3. Add Products to the Store
Once you have set up your online store, the next most important step is adding the products. Adding the products doesn't mean just adding the products. You must know how to properly do it. 
To make things easier for you, let me mention some key things to consider while adding the products to your online store: use clear names for the products, add pictures, write its functions, its details, etc. 
 4. Optimize the E-commerce Website
Every website needs to be optimized for better user experience and search engine crawling, so an e-commerce website is no exception. If you're using an e-commerce tool such as Shopify or Squarespace, reach out to these companies to find out how you can optimize your e-commerce websites. 
Besides speeding up the website using caching and hosting on a high-end web server, you might have to use compressed yet high-quality product pictures. Furthermore, try to optimize the URLs for the products, so that it becomes easier for search engines to discover pages and drive traffic to the site. 
 5. Add Multiple Payment Methods
Try adding multiple payment methods to your online store. The more payment methods you offer, the easier it gets for the customers to buy from you. Check out payment processors such as FastSpring, 2Checkout, and Stripe. 
Now you know a handful of e-commerce tools to build an online store. Plus, I shared some crucial steps that could help you make the process smoother. 
I reckon you're all set to build your store. Once you've built it with one of the tools I mentioned, the next thing you might want to do is establish a marketing strategy for your e-commerce business.
5. Design a Marketing Campaign for the E-commerce website
Hopefully, your e-commerce website is up and running, but the job isn't done yet. In fact, it's just the beginning. 
The next thing you might want to do is to come up with a marketing plan for your e-commerce business. A marketing campaign means there would be a handful of strategies to test out. A lot of them might not work for everyone, but you must try them out. 
There is a misconception about marketing for e-commerce businesses. A lot of people think the it means running social media and Google search ads. 
It's true that online advertising is a major marketing strategy. However, there are various other tactics that are equally important to achieve the goal. 
I'll give you a quick rundown on designing a marketing campaign for your e-commerce website. 
Here are the top-notch marketing tactics to try out:
 1. Use Content Marketing
Content marketing strategy my comprise of using content to attract, engage, and convert your audience into subscribers, leads, or paying customers. In other words, it's an art to sugar-coat your value proposition or offering with impeccable information that becomes irresistible for the prospective audience.
One can use various types of content such as written, audio, images, and videos to fuel their content marketing campaign. Similarly, an e-commerce website could also leverage content marketing techniques by putting out useful articles on its official blog, attractive pins on Pinterest, and uploading helpful videos to YouTube. You can even create infographics, which are awesome for sharing lots of information without overwhelming people.
 2. Run Facebook Ads
Online advertising is an integral part of any e-commerce business development strategy. Some businesses prefer Google search ads, whereas others opt for Facebook ads. You don't have to stick to just one platform for that matter, but instead, test out different ad platforms to see what brings the most attention.
Since people like to stumble upon new products and services through Facebook, a lot of e-commerce websites run Facebook ads. Try the 'A/B test' for different types of campaigns in Facebook ads to see which ones work best for you.
3. Retarget the Audience
Retargeting the audience refers to a marketing tactic that allows advertisers to target website visitors that have previously landed on your page. The advertisers use a piece of code that goes into the website, which lets the advertising platform recognize the person who has previously visited. You can now retarget your audience through Google ads, Facebook ads, and Quora ads. 
 4. Try Influencer Marketing
Influencer marketing is a rapidly growing marketing trend. Brands offer lucrative deals to top bloggers, social media experts, Instagrammers, and YouTubers to help spread the word about their brand or product. 
An e-commerce website could also use an influencer marketing strategy to attract audience. Make sure that you're working with influencers from the region you're doing business in. Otherwise, it won't make much of a difference. 
 5. Build an Email List
Establishing an active email list is imperative to creating a successful marketing strategy in today's world. If you put out an opt-in form and expect people to subscribe to your email list, it might not work very well. Instead, try publishing useful content and write a compelling message on your opt-in forms to entice people to interact with it. Furthermore, don't overlook the psychology of colors in your emails because that matters too. 
The point is that email marketing is an essential part of the modern-day digital marketing strategy. The biggest perk of building an email list is that you can always reach out to your customers or subscribers through it without hesitation.
You've got to use every single way to attract, engage, and convert your audience into paying customers. Most successful e-commerce stores pay close attention to cart abandonment, and they use email marketing to communicate their offers, discounts, and whatnot.
That's it. 
It's difficult to succeed just by focusing on a single source. Make sure to create a mix of several top-notch marketing tactics to make an impact.
Introducing Replug: Why it's beneficial for your e-commerce website
Replug is a state-of-the-art URL shortening tool that enables you to shorten the long and clunky URLs into short and sweet ones. Additionally, it flawlessly integrates your short branded URL and helps you take your social media marketing to the next level.
Basically, it's a one-stop-shop for shortening your URLs, tracking the clickability, adding the UTMs, retargeting the visitors, and driving social media followers over to your website. 
Simply put, it's not just a URL shortener, but instead, it comes with a whole package to take your social media engagement and website visitors to the next level.
Key Features of Replug
Here are the features of Replug you shouldn't overlook:
  1. URL Shortener
It could save you from the embarrassment of sharing messy and lengthy URLs on social media. It's the best URL shortener tool out there. So turn your long URLs short to give it a professional look.
 2. UTM Parameters
Replug allows users to add a UTM parameter to their short URLs, which is an optional feature for users to use. However, if you're trying to track the performance of your social media sharing campaign, you should create and insert a UTM parameter to your short link.
 3. Branded URLs
A branded URL is a short URL that is easy to remember and use on the internet. You must have seen some companies use short URLs for their social media posts or otherwise. For instance, YouTube uses youtu.be and Amazon has the amzn.to domain.
 4. Social Media Bio Links
One of the perks of the Replug tool is that it lets you create an all-in-one social media bio link that takes visitors to a landing page displaying all of your social media profile links. 
 5. Retargeting the Audience
One of the benefits of using Replug is that you can retarget the people who clicked on the short URLs through various ad networks that support retargeting.
 6. Call-to-Action to Social Media Links
One of the features that make Replug stand out from the rest of the URL shorteners is that it has a call-to-action feature. What it does is that it lets you add a CTA snippet to the URLs you're shortening. So whenever you shorten someone else's article to share on your social media, your CTA snippet shows up on the screen, and it could bring traffic back to your website.
How to Use Replug for Your E-commerce Store
Here's how e-commerce website makers can use Replug to make the most of this tool:
1. Shorten the Long Product Page URLs
Have you ever noticed that e-commerce websites have very lengthy URLs, especially for product pages? 
Well, who would want to share those long URLs that look spammy? That is where Replug comes to your rescue; you can always shorten your product page links with Replug and make them look beautiful on social media. 
2. Use a Branded URL for Social Media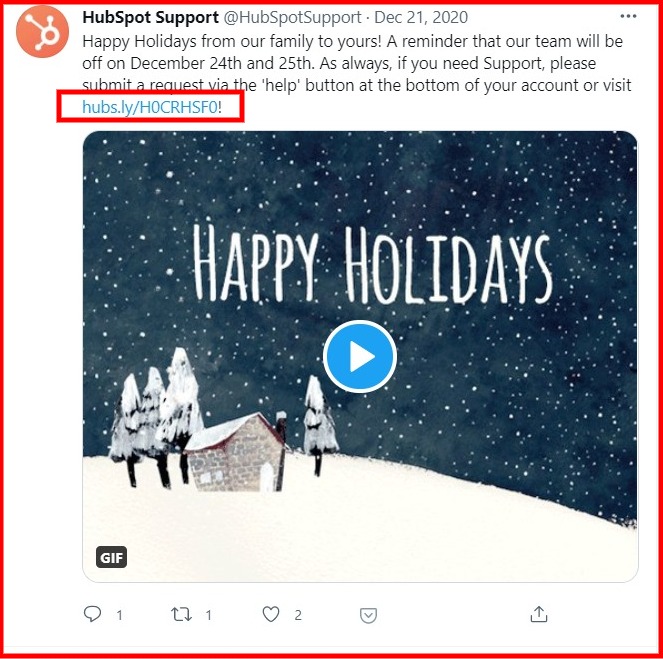 Since Replug does allow you to add a custom branded URL to your account, you could use its short branded URL for your social media campaign. Make the most of this opportunity for your e-commerce website. It'll eventually shorten your product page links to some extent.
3. Drive Social Media Traffic Back to the Store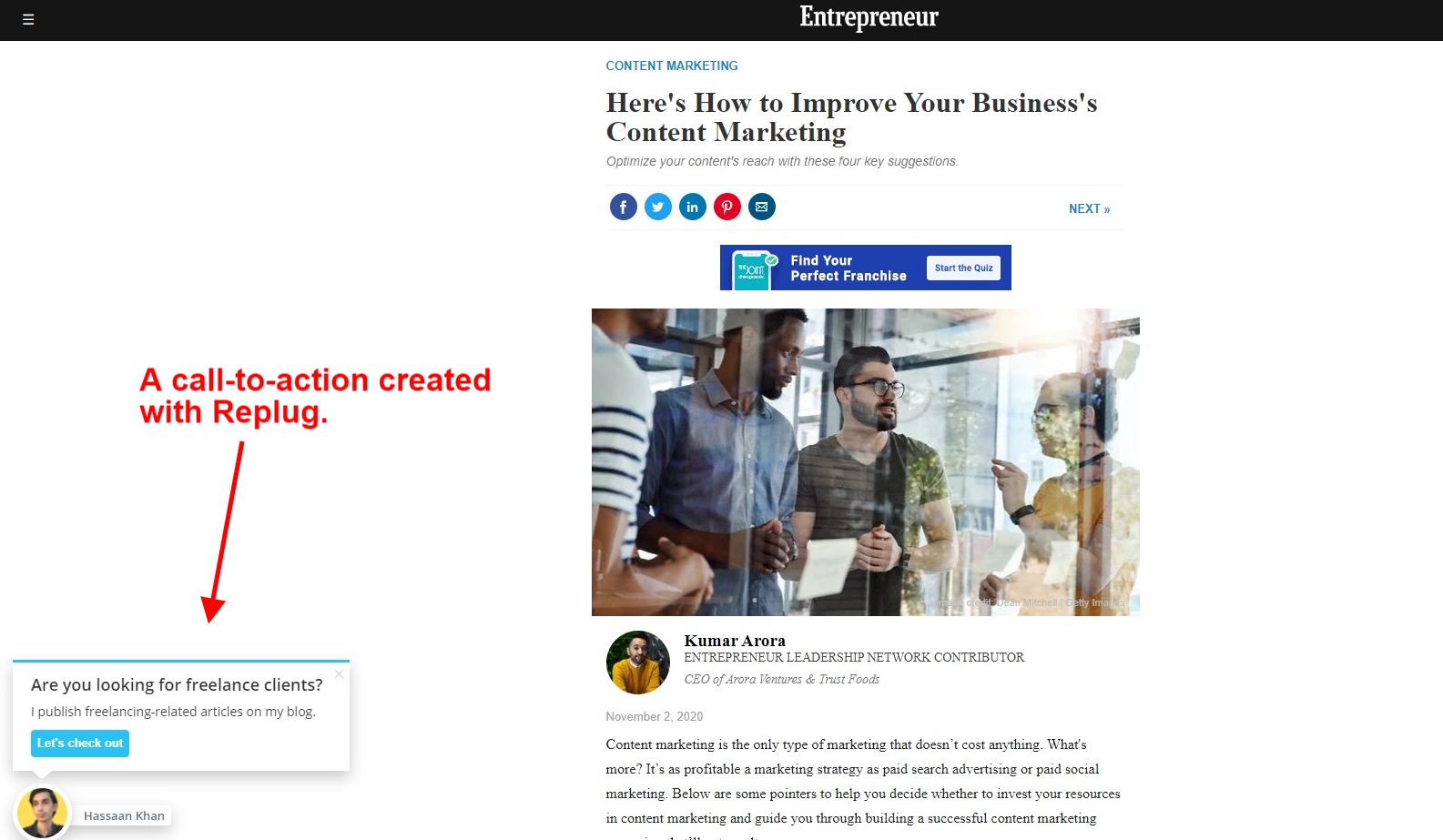 The call-to-action feature of Replug lets you create CTA snippets that could be added to the short URLs, for instance, when sharing influencers' content on your social media for engagement and interaction, you could add a CTA to your website in the blog post URL. As a result, when people click-through the short link of the influencers' article, they'd land on their website and also see your CTA snippet on the page.
4. Retarget the Audience through Ads
When you're shortening the URLs with Replug and people are clicking through your clicks, you can retarget the audience that clicked on the short URLs through various ad networks.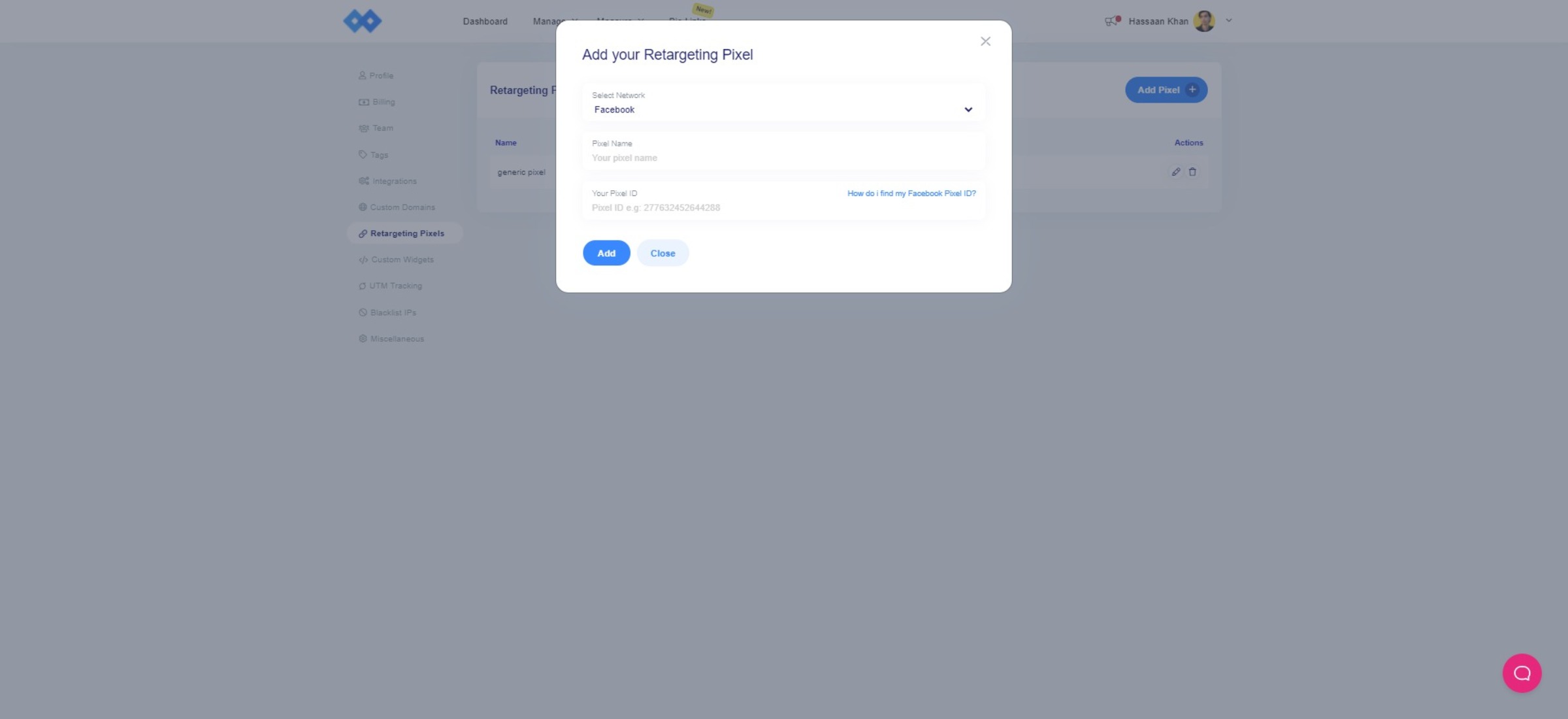 Replug allows you to add a retargeting pixel for Facebook, Twitter, LinkedIn, Pinterest, Quora, and custom websites. The impact wouldn't only be limited to social media marketing, but in fact, you might see a little spike in conversion as well.
So these were some of the ways to use Replug for your e-commerce business. 
What Else Would You Do for Building an E-commerce Website?
I dug deep into the details of establishing an e-commerce website.
Some of you would be excited not just to launch your e-commerce store but also to make it a success story. 
I have this temptation to ask you a question: What else would you do if you were to build an e-commerce website? 
Some of you might be social media experts, serial entrepreneurs, and e-commerce professionals.
So I'd like to pick an experts' brains on building an e-commerce website. Feel free to leave your answer in the comments section.
Hassaan Khan
Hassaan Khan is a freelance writer for SAAS companies, e-commerce stores, and niche websites. He has contributed to SEMrush, ThriveGlobal, BloggingCage, AllBloggingTips, and several other publications. He builds niche websites, publishes e-books, and helps website investors with his done-for-you niche site-building service.