Social networks like Instagram are mobile-friendly. The mobile-first nature of Instagram makes tracking down your Instagram URL sometimes tricky because it works differently than a traditional website.
This guide will walk you through getting URLs on mobile and computer devices.
Get your Instagram links in seconds by following these simple steps.
How to get an Instagram link on a computer device:
Step 1: Go to Instagram.com and type in your login credentials.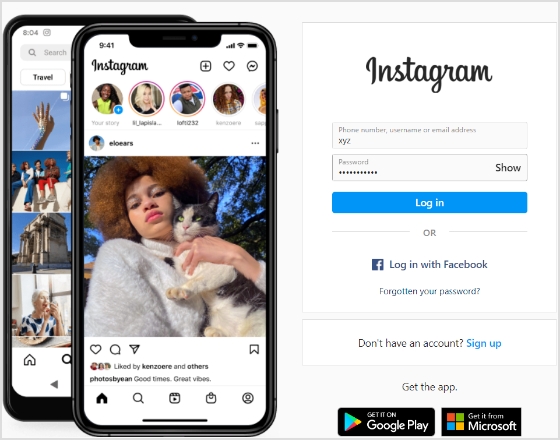 Step 2: Click on your username at the top-right of the screen.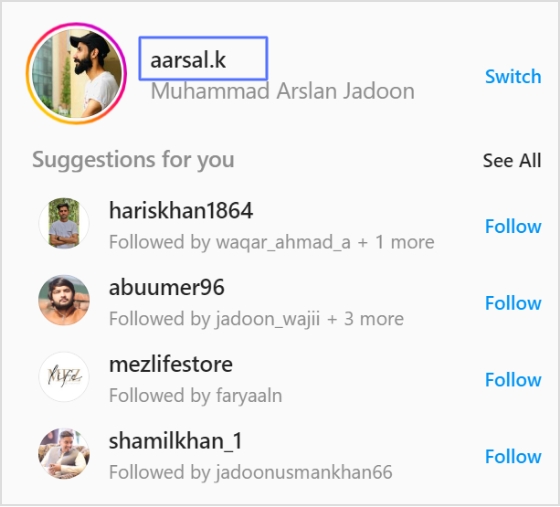 Alternatively, you can click the profile icon in the left menu.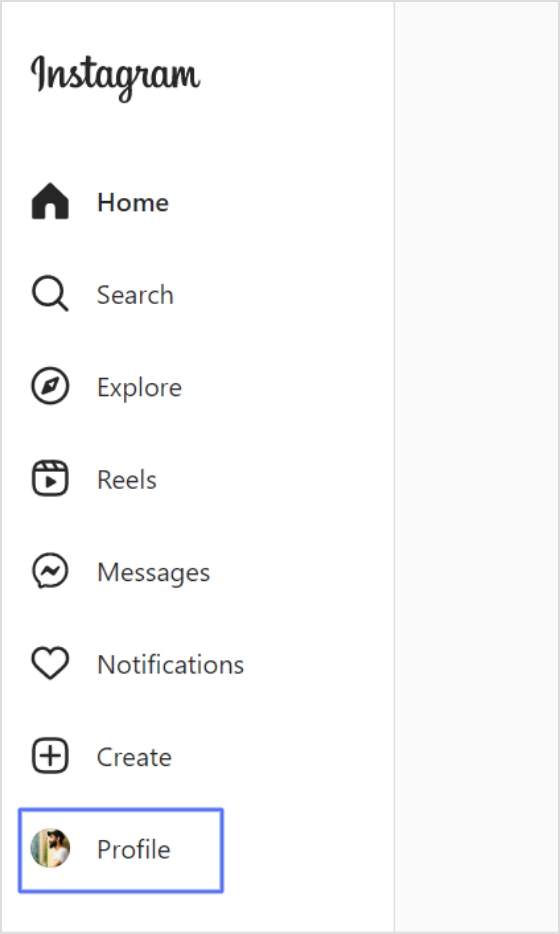 Step 3: Your Instagram link will appear in the search bar. Copy the link, and you'll have a ready-to-use Instagram link.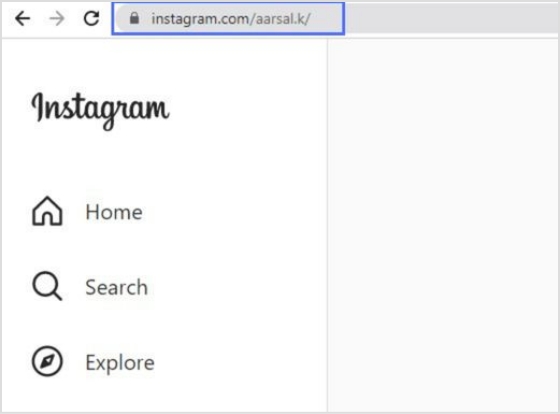 Increase your CTR with a Branded Link Now!
How to get an Instagram link on a mobile device:
Step 1: Open the Instagram app on your iPhone or Android and log in. 
Step 2: Tap on your profile in the bottom right-hand corner of the menu.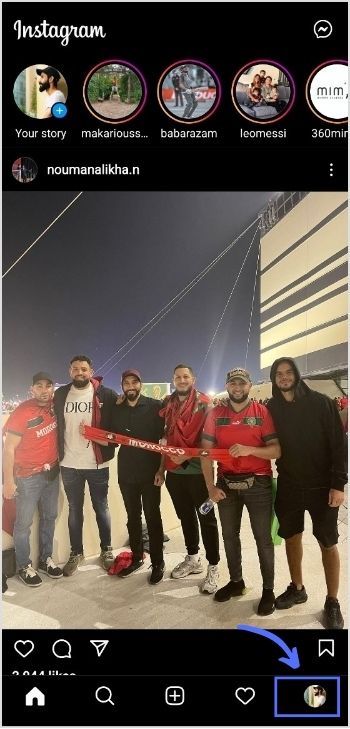 Step 3: You will find your Instagram username at the top of your profile page. 
Note: Instagram URLs consist of two components: Instagram's website address and your Instagram username. The URL format is generally instagram.com/username. So, for the said case, the Instagram user name is aarsal.k, so to get this link, we need to just type Instagram.com/aarsal.k. You can do the same for your iPhone or Android device.
Your Instagram link is now ready to go.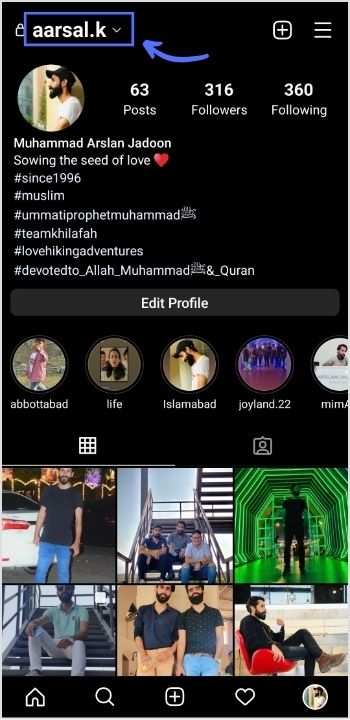 How to change my Instagram URL?
You can easily change your Instagram URL in seconds by following these simple and easy steps. 
Step 1: Follow the above steps to get your Instagram link on mobile or desktop.
Step 2: Go to any browser on your desktop and type app.replug.io. You will be redirected to the login page, where you can sign in or create an account if you don't have one.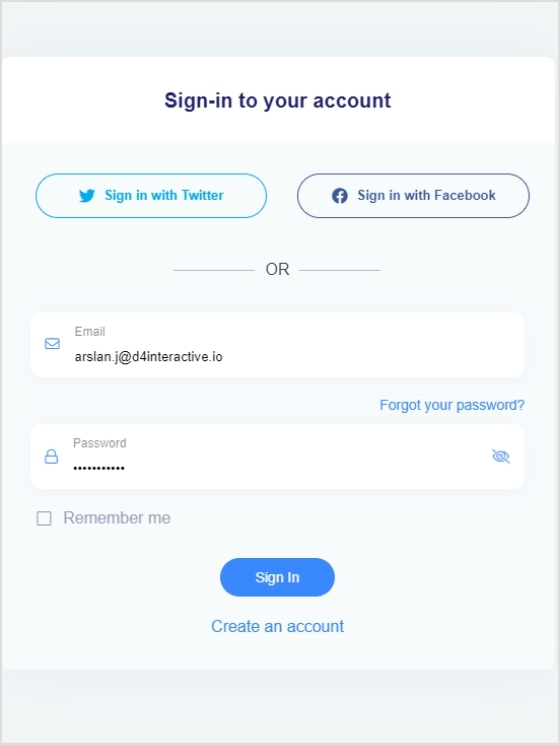 Step 3: You will see the Replug dashboard once you are signed in.
Step 4: Select the desired campaign from the main dashboard, or create a new one.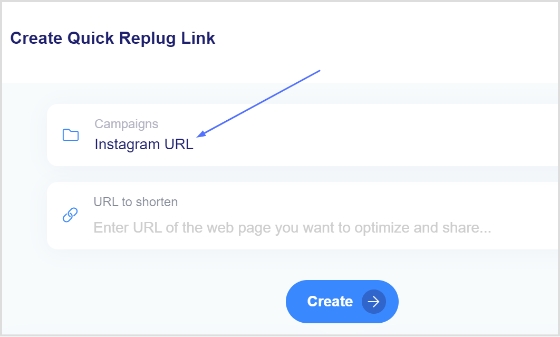 Note: For help creating a new campaign, visit this guide: "Create a campaign in seconds." 
Step 5: Paste the Instagram URL you want to shorten in the "URL to shorten" section below "Select your campaign" and click create.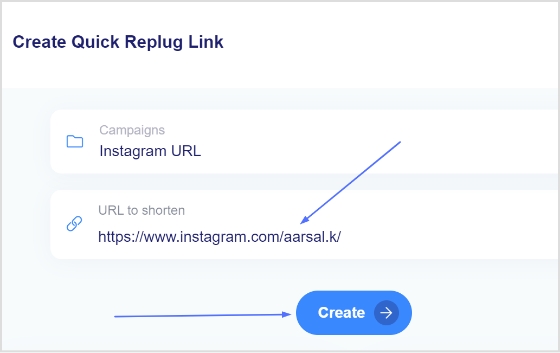 Now you have your updated URL, which will look like the one below in the picture.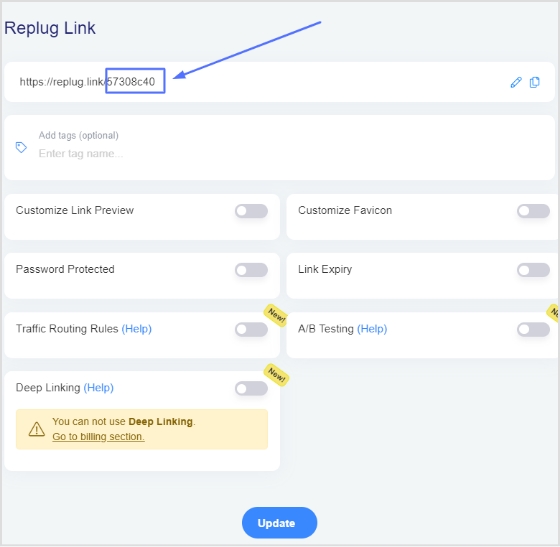 Related: Top 5 Paid URL Shorteners Worth Paying For!
Step 6: Click the edit button at the end of the URL bar and type the URL slug you want. Click the update button after changing the URL, and you're done.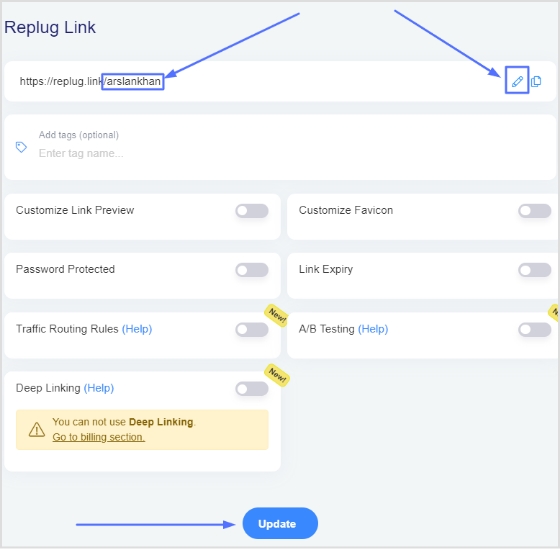 Note: Find your newly created Instagram link by Going to Main Dashboard > Manage > Replug links. 
Popular topics:
Instagram URL Shortener Tools To Elevate Your Marketing!
How To Add A Instagram Link In Bio?
Using Vanity URLs for Social Brand Awareness
Arslan Jadoon
Meet Arslan, a skilled website blog and content writer who combines creativity and expertise to deliver engaging and informative pieces that captivate audiences.