If you're tired of getting nothing but views and a few clicks from your social media channels, you need to change your approach. Social media can bring actual conversions for your website and business – if you focus on the right things.
In this article, we'll focus on maximizing your presence on social media and improving your conversions. As you already know, likes and comments don't equate to purchases, so let's discuss what to focus on instead. 
Creating a Content Strategy
For starters, you're going to need a great content strategy. When creating one, you should follow the stages of the sales funnel, as well as engage in social listening. The starting point of every great social media content strategy should be the customer. 
Firstly make sure to understand your buyer persona and target audience. In order to sell your products or services, you need to know who you're selling to. The buyer persona is a fictionalized version of your perfect customer. 
In creating your custom audience, you need to find out the following:
Their age

Gender

Occupation

Education

Lifestyle and habits

Previous purchasing behaviour

Any other important information
Once you set up your buyer persona, or more accurately – a few different ones – showcasing the variety of your products and services, employ that information in the creation of your content. 
Create Content for Each Stage of Your Sales Cycle
Secondly, set up your sales pipeline and create unique content for every stage of the cycle. The stages of the sales cycle are: 
Prospecting leads

Contacting potential leads

Qualifying the leads

Presenting your product

Overcoming objections

Closing the sale

Follow up process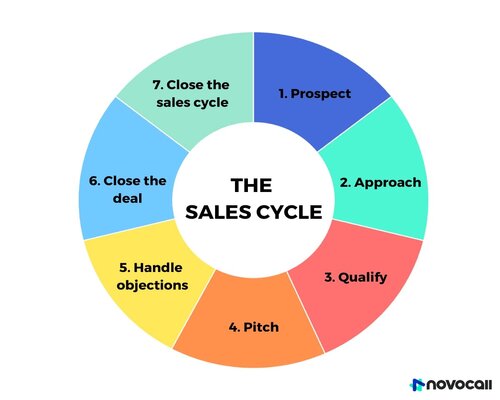 Source: novocall.co
The stages of the sales cycle go hand in hand with the stages of the sales funnel. In the beginning, it's important to focus on raising awareness of your brand, products, and services. From there, your funnel gets narrower and your potential clients express their interest in your products and services. 
After that comes the decision stage which is followed by action. Every stage of the funnel needs to have customized content that builds on the previous stage. Our tip is to start your funnel with blogs that talk about your products and services and explain how they help your clients work faster, experience ROI quicker, and increase their revenue. 
At this stage, you need to present your solution to people who have no knowledge about it. That means that your blogs and videos can't be too technical. Keep in mind that some people are researching your products or services for the first time so keep everything easy to understand and in one place. 
Once people are considering your solution, reel them in with an offer that incorporates some type of value. It could be a free e-book, a webinar, or a case study that shows how your previous clients achieved great results with your help. 
From there, entice them even more with a free trial, onboarding call, or a discount. If you're relying on email marketing, make sure your emails are short and have a clear call to action. Include your offer/discount/free trial in the subject of the email. 
The quicker people can consume your content, the better. Don't hide "the meat" in long emails that talk about unnecessary things. Moreover, make it easy to get in touch with your sales team – leave your phone number and contact form easily accessible.
Lastly, engage in social listening and find out what your clients and potential customers think about your brand, products, and services. You need to know what people think about your brand and use that insight to reshape your marketing strategy. 
It's not enough to just look at numbers, you also need to have an understanding of how people react to your brand messaging. Utilize all the free reviews, comments and posts and figure out if there are ways you can improve your marketing strategy. 
Think about organizing a focus group in which you'll discuss your brand with people who represent different buyer personas. It's a great way to understand how the end-user sees your products and services. 
Target the Right Landing pages Aimed at Conversions
Every good social media strategy starts with creating the right landing pages you can link to. Social media is a great platform for spreading brand awareness and getting new leads you can direct to your webshop. 
Replug is the best link shortener that can help you gain new leads through social media bio links and retargeting pixels which help you target people that are already engaged with your content.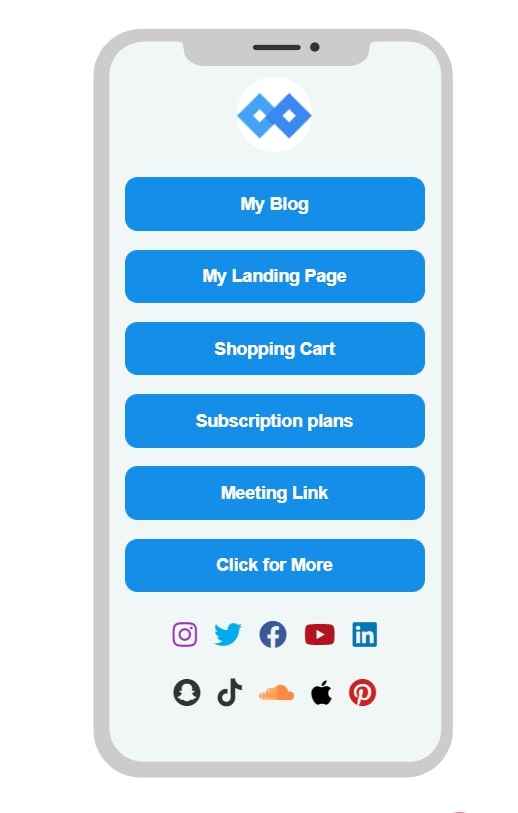 However, if the webshop is not user-friendly, your marketing strategy might not be as effective. Research shows that it takes about 0,05 seconds for users to form an opinion on your website. That means that you have to wow them quickly.
Start by optimizing your site for mobile. Not only will that make sure your site ranks better on search engines, but it will also ensure a lower bounce rate. Since you're providing a good user experience for all of your users, they won't abandon your site right away. 
Another big thing is making sure your site is fast. That is another big condition that leads people to abandon your site. You have to make sure that your site is fast and doesn't lag. 
Once you've done all that, it's time to focus on the content of your landing pages. The type of content you should rely on depends on your industry. The more complicated it is to explain the purpose and versatility of your products and services, the more content your landing pages should have.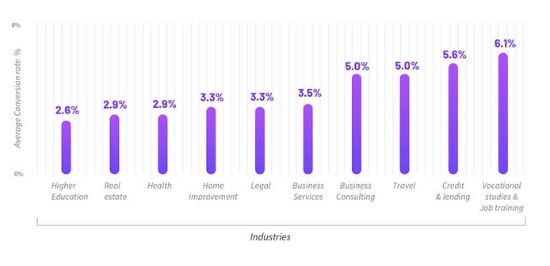 Source: bloggingwizard.com
Think about including a helpful how-to video that goes more in-depth, since that type of content is easier to consume than a lengthy blog post. 
A good example of this type of video is any YouTube video Google has on their services. In this video, they explain how to use Google Analytics or more accurately, how to set up goals. 
With a great understanding of your competitors, comes the knowledge of your unique selling point. Highlight that USP on your site and use it to quickly explain your advantage to your audience. 
Understand that your audience will be comparing you to your competitors while they're consuming the content on your landing page. That's why we recommend creating comparison pages where you compare your products and services to those of your competitors.
Link to them on your landing page so that your audience can see for themselves which solution is the best for them. 
Once you craft the perfect content for your landing page, it's time to think about calls to action. Leads that click on your landing pages will be at different stages of readiness to buy. Some will click once they've already made up their mind and only look for the CTA and some will want to learn more about the service or product. 
That's why you need to have multiple CTAs on your landing page. One at the very start (high on the page) one in the middle and one at the end. 
Related: How to create attractive CTA for maximum conversions 
Leverage User-Generated Content
Marketing with user-generated content has become a huge part of successful content strategies over the last few years. It grew from the oversaturation of influencers, seeing how people want to hear reliable reviews from objective third parties who aren't making money from their opinions. 
Must Read: Content marketing for small businesses
Reviews are important for your brand awareness, but they can also be leveraged to help you increase conversions. 
Firstly, let's distinguish the different types of user-generated content:
The most frequently used types of user-generated content are

reviews and ratings

. They are created by people who have experience using a particular product or service making them extremely valuable. Reviews often help indecisive buyers.

Social media posts

, not to be confused with sponsored content, are posts regular people create and share on their social media without any compensation. Since there is no monetary incentive for people to post, they are pretty reliable. You can always try some type of social media automation as well.

Forum discussions

like Quora and others serve a unique purpose of in-depth answers to user-generated questions.

The longest types of user-generated content are

blogs and videos

in which people talk about products and services. They have the right platform to go into detail and talk about their personal experiences. 
All of these types of user-generated content can be used as social proof. Social proof is an important part of your sales funnel content strategy. The trick is to find the reviews, posts, and blogs that have a lot of value for your potential buyers.
Find content that answers your audience's frequently asked questions and addresses issues your leads may be experiencing at the moment. Reading about how other people solved their problems using your solution is the best push in the right direction your audience can experience. 
Once you find the right pieces of content, share it to your brand's social media in order to encourage others to buy as well.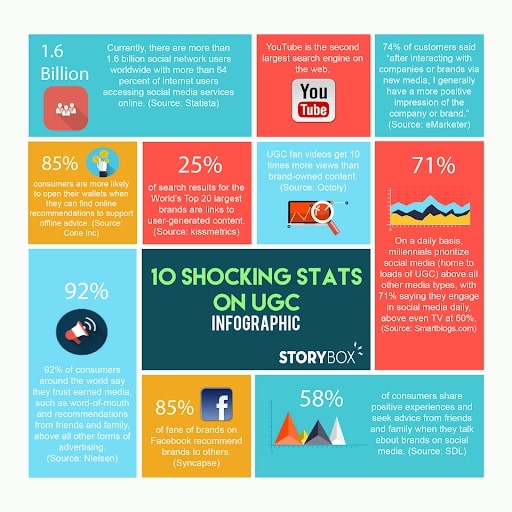 Source: velocenetwork.com
Another great way to leverage user-generated content is to create special campaigns. Brands usually do this with specialized hashtags. You can ask followers to share their favourite memories they have with your products or services, photographs with the product, or something else. 
You can encourage them with contests and giveaways. In fact, an Instagram giveaway is a great way to gain traction while simultaneously promoting your brand and growing your audience. This type of campaign will not only encourage people to buy but will also help you build a loyal community. Sounds like a win-win situation. 
A great way to include user-generated content is by creating in-depth case studies. After all, case studies are the most popular self-promotion content marketing tactic, with 62.2% of surveyed marketers saying they are effective in generating leads.
In order to create an impactful case study, you need to conduct a SWOT analysis. It refers to an analysis of your brand's strengths, weaknesses, opportunities and threats. This type of analysis is common when rebranding or starting a new business. 
Your SWOT analysis includes in-depth interviews with your clients, employees as well as looking into your competitors. Only throughout these processes can you find out your strengths and weaknesses – including any issues your potential clients have with your brand. 
Those should be the starting points of all your case studies. Once you have a list of issues (eg. being too expensive), find the best client who can explain why your higher prices are justified with the value they receive. 
Once you have your issue and your client, make sure to write the right interview questions. The questions will depend on your industry and issue. Here are some of our examples: 
How quickly did you experience an ROI?

What challenges drove you to use our services?

Did you work with any of our competitors before?

Which feature of our product is the most appealing to you?

Do you like how hands-on our team is?

How long did it take for your team to implement the solution?

Can you share KPIs that improved thanks to our service?

What unexpected benefits did you experience while using our product?
While you're creating your case study, make sure to rely on storytelling more than numbers. This is important because you want to create content that flows, is easy to get through, and keeps people engaged. 
Yes, it's important to show data. However, you need to create an emotional connection between the hero (your current client) and your audience. 
Once you create an impactful case study, you can publish it, promote it and repurpose it. Share it on social media, use it in your email marketing efforts, make sure it's published in a prominent place on your website, link to it in your blogs, etc. 
Case studies take a lot of time and effort to produce. If you're eager to focus on creating one, make sure to maximize the impact by sharing it on every platform possible. A lot goes into the sales process and a great case study can sway undecided customers into buying your products and services. 
Optimize your website (for mobile and general UX)
When it comes to optimizing your site for mobile, the first thing you should think about is making sure that the content of the site should fill up the screen, no matter the size. Everything, including the text and pictures, needs to be clear and easy to read. 
Nowadays, when companies are creating new websites, they stick to the rule – mobile-first. When you're designing such a site, you really need to keep it minimalistic and get rid of all the clutter and unnecessary features. 
However, for those of you who are optimizing an existing site for mobile experiences, you need to stick to these steps.
Start By Testing Your Site
In order to start on the right foot, test your existing site to find out which features need changing and how your site fares when it comes to being mobile-friendly. There are free tools that will help you and give you a step-by-step guide on what needs to be done. 
Google has a great free tool that can help you assess your site. It's called the Mobile-Friendly Test and works as a great starting point for your optimization process. However, make sure to also do some research manually. Find as many different devices you can get your hands on and check out for yourself how your site looks on newer smartphones, older smartphones, tablets, and more. 
Stick to figuring out load speeds, the necessity of all your features, how accessible your content is, how easy is it to navigate your site, and any other things that stick out to you. 
Right now you're laying the groundwork for all the changes you're going to make once you create your strategy. 
Pick a reliable website host
In order for your site to be fast and not crash from a large number of visitors, you need to find a reliable website host. Your website host will also play a big role in how your site performs. 
Google likes sites that are optimized for mobile and rank them better than others, which is a huge benefit. 
Now let's take a look at the 6 different types of web hosting:
Shared hosting

– a great choice for entry-level website hosting. This means that your website will be stored on the same server as other websites. It's a great choice for sites that don't receive a lot of traffic and for brands that don't have large budgets.




 

VPS hosting

– stands for a virtual private server, which is the middle ground between shared hosting and a dedicated server. It gives people more control over their websites, while still sharing the physical server with other sites.





This option is not suitable for sites that receive a lot of traffic but works well for small businesses. VPS will offer a server reserved specifically for your site and will let you customize it to your requirements. 

Dedicated server hosting

– gives website owners a lot more control since your website is the only one stored on it. This gives you the power to control things like security and the speed of your site.





With that being said, these types of servers are only suitable for companies with larger budgets. They are a great choice for websites with high traffic levels.
Cloud hosting

– is the option of hosting your site on a network that's shared with other business owners. It means that there are a number of computers working together and utilizing the combined computing resources.





It means that you don't have to build your own infrastructure. Cloud hosting lets your site grow over time. You can use all the resources you want while only paying for the ones you need.
Managed hosting

– refers to outsourcing your server needs to a specialized company that takes care of the hardware, software, tech support, and everything else. Managed hosting is a great choice for people that don't have the necessary technical knowledge and are looking for a cost-effective solution.
Colocation

is the most expensive option on the list. It allows you to rent a space in a colocation center that will provide the power, bandwidth, IP address, and a cooling system.





This choice is great for websites that need a lot of bandwidth because of their security and the number of monthly visits. 
Work on your loading speed
The faster your site is, the better. There is no way around this fact. Fast sites are the norm nowadays and having fast sites will help you decrease your bounce rate, improve your user retention and the overall user experience. 
With research showing that 88% of online consumers are less likely to return to a site after a bad experience, it's easy to see why speed plays such an important role in your conversion rate. 
Make sure that speed comes before any marketing efforts. In other words, don't overcrowd your Google Tag Manager. The user experience should be above any efforts to gain further data about your audience. 
For those efforts, you should use a reliable CRM and social media. 
Think about dark mode
Users who use the dark mode feature on their phones need to be able to navigate your site without switching to light mode. Make sure to think about this issue when redesigning your site. 
Conclusion
We've covered the basic steps you need to take in order to increase conversions that came from social media as well as actionable steps that will help you see real results. 
Starting from your content strategy which needs to be focused on the buyer. It's tempting to talk about your brand and how amazing your products and services are, however that type of content is not something your audience can relate to. They are interested in finding out what benefits can they experience from using your products and services. 
Make sure to shape your content strategy based on that, instead of talking about features and your brand's goals and mission. 
Once you create a bulletproof content strategy, it's important to have a well-designed landing page. The leads you get from social media need to be sent to a landing page associated with a single product or service. Don't overwhelm your audience with too much information. 
Make sure every landing page has multiple clear calls to action. Don't send your clients on a scavenger hunt for the link. 
When optimizing your website, it's important to choose the right type of hosting. It will help make your site secure and fast. 
Lastly, make sure to leverage user-generated content. Reviews, case studies, and comments carry a lot of value to your audience. They can help sway undecided buyers since the information is coming from a happy client, instead of your own brand. 
Now that you have all the info needed, it's time to start working on your new social media strategy. Enjoy!
Author Bio : Vanja Maganjić is an experienced writer with a unique passion for creating content that helps brands connect with their customers. She believes in brands that stand up to the man and thinks that storytelling is an essential part of what makes us human. Her long term goal is to become the cool auntie that gives out family-sized Kit Kats on Halloween.
Farwa Anees
Farwa is a Digital Marketer who likes to share her insights and experiences via writing. She likes to test and experience new eras in marketing and share them through blog writing.