Spice up your social media game with some killer Instagram marketing tools! And take your brand to the next level!
Yes, you've heard me right! Whether it's promoting your brand online, building social proof, generating leads, increasing engagement, or measuring brand analytics.
All that and more can be achieved with the right Instagram marketing tools. However, there are a lot of different marketing tools in the market now. And each of them serves multiple purposes. You must choose the right one per your brand's needs and demands.
Below, we have reviewed the 14 best Instagram marketing tools, which can quickly skyrocket your brand's online visibility.
Alright! Let's dive into the details.
What is Instagram marketing?
Instagram marketing is the process of promoting a business, its products, or its services through the Instagram social media network.
It involves creating content that resonates with followers and encourages them to engage with the brand. With the right Instagram marketing strategy, one can increase the number of leads, expand the brand's online visibility and connect with the targeted audience. Now let's jump into the tools.
14 must-have Instagram marketing tools
When it comes to finding the right tool for the job, there are a lot of factors to consider, such as its user interface, effectiveness, customer service, etc. Thankfully, some tools out there hit the nail on the head.
Social Media Management Tools
1. ContentStudio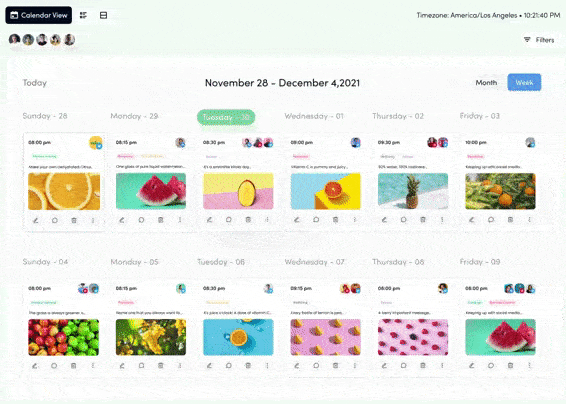 Get ready to meet the superstar of Instagram marketing tools – ContentStudio! Used for scheduling posts, influencer discovery, AI-based captions generator, workflow approval, Canva integration, tracking analytics, etc. So, plan, create, and schedule posts that will make your followers stop scrolling and say,
"Wow, this is mind-boggling" Move over, mere mortals!
ContentStudio is like having a personal marketing assistant but without coffee runs.
Moreover, you can use fancy filters to enhance your visual content and share it on social platforms to raise brand awareness. Also, you can write and customize posts per your potential audiences with the AI-writer feature.
And with our built-in Instagram competitor analytics tool, you can always stay one step ahead of the game.
Pricing plan of ContentStudio:

2. Iconosquare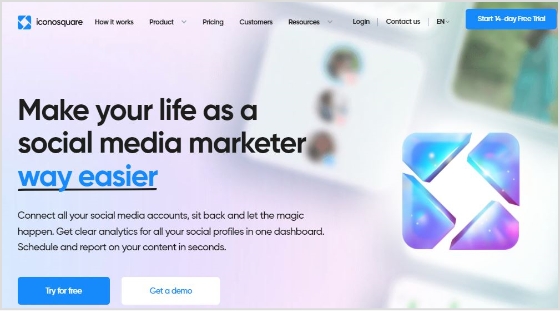 Iconsuqaure lets you build a custom campaign to promote your product, schedule your postings and streamline your data. Due to the large amount of information that is available online, it might be challenging to keep track of how your audience perceives your business.
With this tool, you can ensure that your account gets the audience you want it to if you personalize each of your daily posts on it.
Moreover, if you're curious about the number of times your brand has been mentioned on Instagram, you can easily find out through the platform's analytics of Iconsuqare. Most freelancers and individuals in the field may find the tool pricey. However, it's perfect for agencies and large-scale businesses.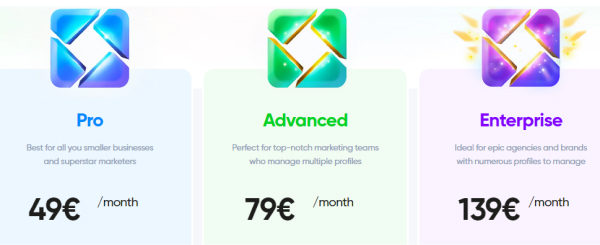 3. Buffer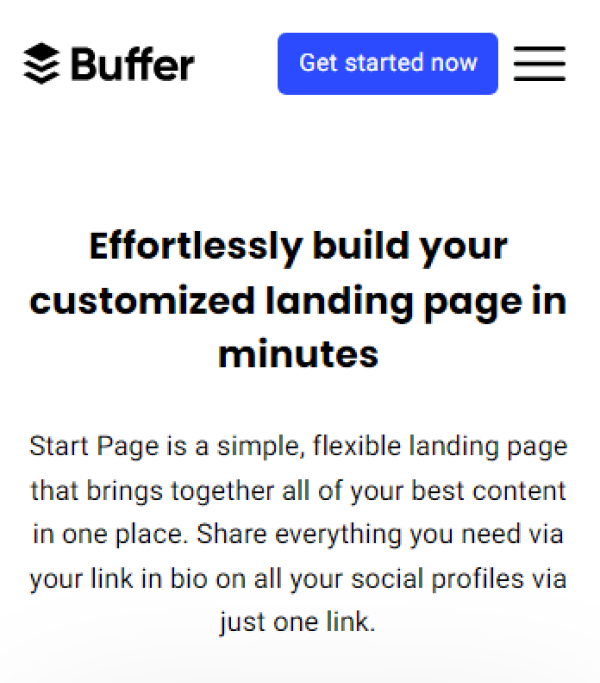 If you're here, you may already hear about Buffer. This tool is the real deal! It lets you kill two birds with one stone by allowing you to schedule Instagram posts ahead of time, spice them up with eye-catching visuals, and even create bio-links.
You'll need a time-traveling tool to schedule your posts in advance to avoid the stress of last-minute content creation- like Buffer.
So you can spend more time binge-watching Netflix and less time trying to get along with boring market trends.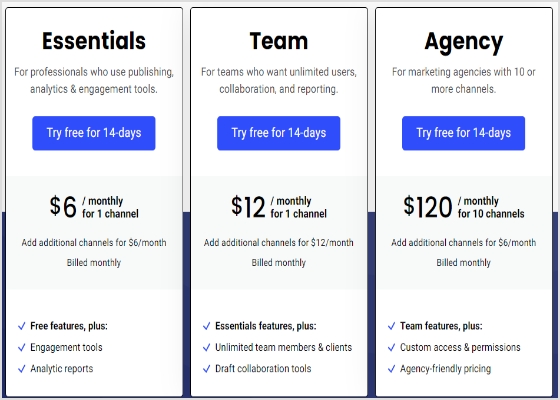 Link in Bio Tools
4. Replug
Keeping your brand alive nowadays is like swimming upstream with a lead weight tied to your ankle. Unless you're happy being a loser, you might want to consider winning over your competitors.
We advise you to use this as an all-in-one link management tool for branded URL shortening, adding retargeting pixels, embedding CTAs, and creating social media bio-links.
Replug helps you automatically build custom audiences on different ad networks and convert anyone who views your content through its retargeting pixel feature.
Moreover, its bio-link feature allows you to host multiple social links in one customizable page enabling your audience to choose where they want to go, depending on what interests them.
So why wait? Give it a try today and see the results for yourself.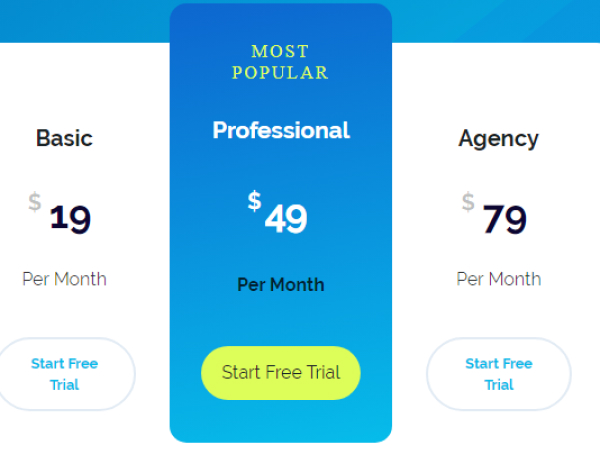 5. Later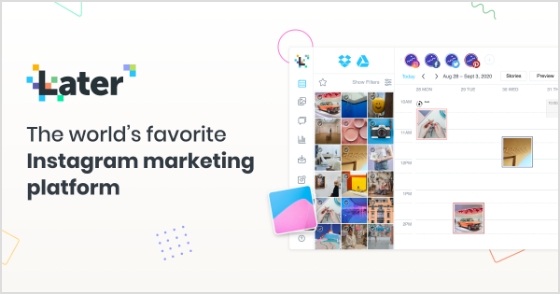 With Later, you can easily create bio links and also schedule your social media posts. Generate visual content calendars to help you stay organized and on top of your Instagram game.
And if you have multiple Instagram accounts, Later makes it easy to generate a different content library for each one, so you can keep your content fresh and engaging across all your profiles.
This beast has a drag-and-drop visual planner feature, so you can easily plan your posts before publishing them. Ensure your content is always on point and ready to be shared with your audience.

Also Read: 7 Ways You Can Use Instagram Bio Links to Your Advantage
Social media listening tools
6. Mentionlytics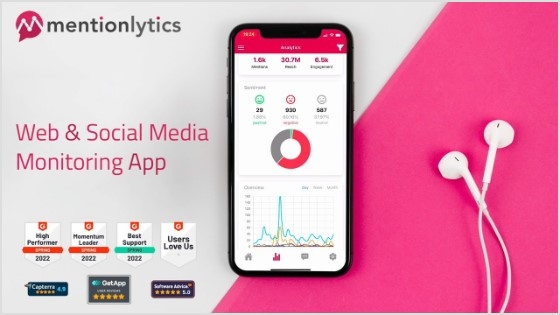 It offers various features to help businesses effectively manage their presence on Instagram. Such as real-time mention monitoring so you can keep a close eye on mentions of your brand, competitors, or products in real-time.
This lets you stay updated on what people say about your business and quickly respond to mentions.
And a unified dashboard for engagement so you can respond to reviews, comments, and direct messages (DMs) all in one place, simplifying the process and saving you time.
Also, Mentionlytics allows you to track your competitors' activities, gaining insights into their strategies and performance. Or you can identify and follow top influencers in your industry, making establishing partnerships that can expand your reach and impact easier.
Pricing plan of Mentionanalytics :

Also Read: Grow Your Following Instantly: How to Get Followers on Instagram Fast!
7. Brand24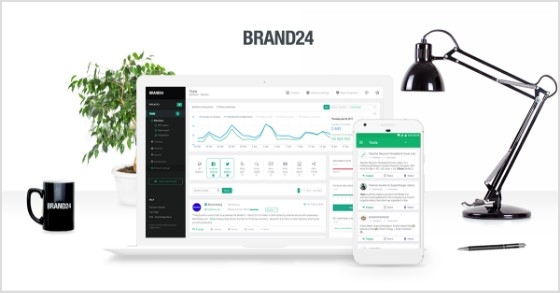 With Brand24, you can easily track the online activity surrounding your brand. Its unique ability is that it goes a step further by segmenting the audience's responses based on their sentiments.
Its automated sentiment analysis helps you understand the audience's sentiment toward your brand. So you can categorize responses as positive, negative, or neutral, providing valuable insights into public perception.
It also helps you promptly address any emerging issues or trends before they become significant problems with identifying sudden shifts. On the other hand, it's an instant user engagement feature. You can immediately engage in a conversation with your customers.
By addressing their concerns in real-time, you can demonstrate your commitment to customer satisfaction and turn a negative experience into a positive one.

Social media analytics
8. Phlanx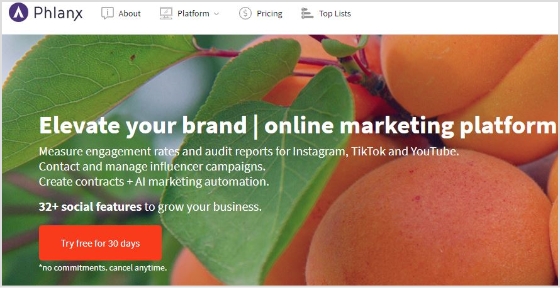 Listen up, folks! If you want your campaigns to be lit, you must get those influencers on board. They're like the cool kids in high school – everyone wants to be like them and follow their lead.
But what's even more important? Keeping an eye on engagement rates and account audits. For this purpose, I suggest Phlanx– a popular tool among influencer marketers and professionals in the industry.
It's like having a genie in a bottle, but instead of wishes, it grants you social media success!
Phlanx helps you streamline your follower list, promote your brand online, handle influencer searches, audit your accounts, track engagement rates, and generate contracts. Also, it ensures that your content resonates with your targeted audience, which may lead to more meaningful interactions and a more robust online community.

9. Minter.io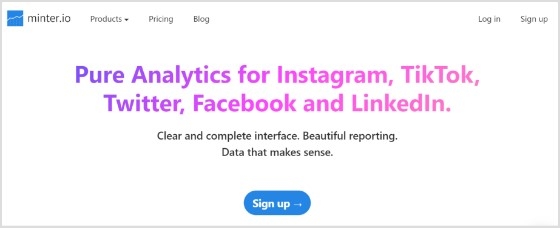 With a comprehensive and user-friendly interface that provides reliable analytics, minter.io is another perfect Instagram marketing tool. It offers advanced insights into your social media followers and post engagements, allowing you to understand your audience better and optimize your content strategy.
Also, it ensures that the data and analytics provided are accurate and reliable. It also gives you the option to do the post-engagement analysis. Allowing you to delve into the performance of your posts, including likes, comments, and shares.
Moreover, You'll also see the flexible date range selection. This feature lets you view performance trends over specific periods, making tracking progress and comparing results easier.
One of its unique features is its data export capability. You can easily export the generated reports to utilize the data outside the tool. This empowers you to integrate the insights into other marketing analyses or share them with team members.

10. SparkToro

With SparkToro, marketers can delve into the specific topics, trends, and subjects that capture the attention of their target audience. Understanding these interests enables marketers to align their content with what their audience genuinely cares about, increasing the chances of resonating with them.
Also, the platform provides data on the profiles and accounts that hold significance to the target audience. Marketers can use this information to identify influencers and brands their audience trusts and admires.
Collaborating or drawing inspiration from these influential figures can amplify the reach and credibility of their Instagram marketing efforts.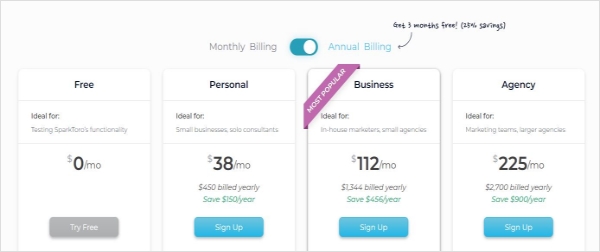 Also Read: 9 Ways to Track Results from Influencers
Other handy Instagram marketing tools
11. MetaHashtags

MetaHashtags is also one of the most popular Instagram marketing tools for generating Instagram hashtags. You can connect with a broader audience and attract new followers. So you can streamline your posts and stay ahead of the game.
Plus, with the free plan, you can generate as many Instagram hashtags as you need without additional cost. It offers many features, such as checking your competitors' profiles and posts, removing banned hashtags, and filters for refined searches.
You can filter your search results by likes, frequency, and other parameters to get the most popular and frequently updated content.
Pricing plan of Metahashtags :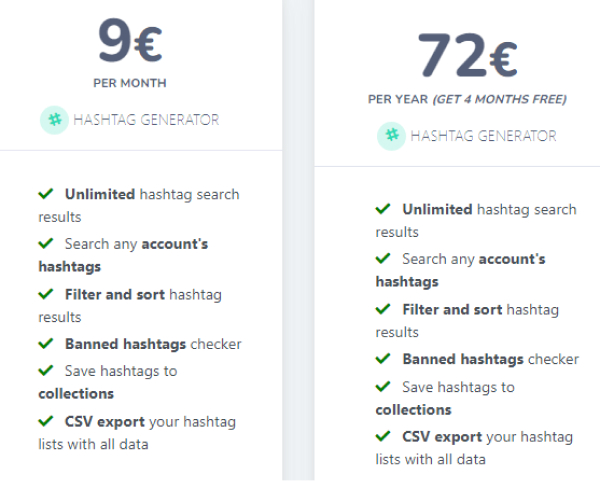 12. Canva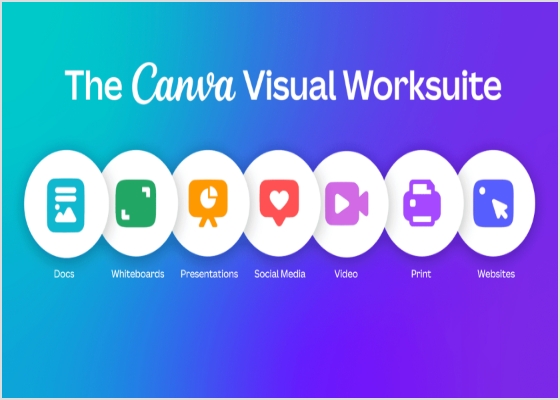 Creating visibility on instagram can be tricky, but a hidden key can make all the difference. The key is posting eye-catching visuals. And with Canva, you can create customizable instagram visuals.
It has over 250,000 free templates; you will find the perfect design for your needs. Additionally, the user-friendly interface makes creating material with a professional appearance simple.
It has features like an online video recorder; you can easily capture footage on the go, while the video trimmer allows you to cut and edit your clips precisely.
Plus, you can easily incorporate high-quality footage into your projects without breaking the bank with access to a library of free stock videos. Other editing features, such as text animations and speech bubbles, allow you to add a professional touch to your videos and make them stand out.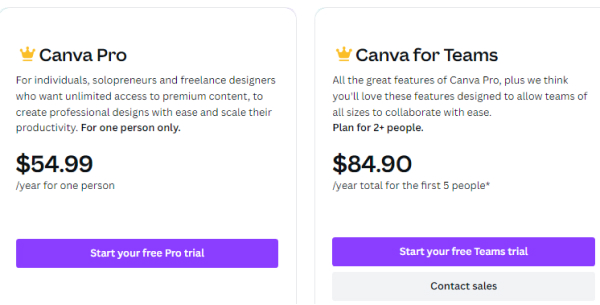 13. Gleam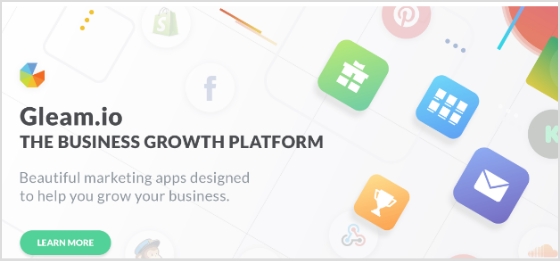 Gleam is a comprehensive Instagram marketing tool designed for organizing contests, giveaways, and promotions. Through this tool, marketers gain the capability to develop and oversee engaging Instagram contests effortlessly.
This dynamic approach helps increase brand awareness, foster higher levels of engagement, and expand the base of followers.
It facilitates various interactive marketing activities, including contests, giveaways, and promotions. These strategies effectively capture the audience's attention, encourage participation, and generate buzz around the brand or product. However, a successful Instagram marketing campaign on Gleam can contribute to a surge in followers.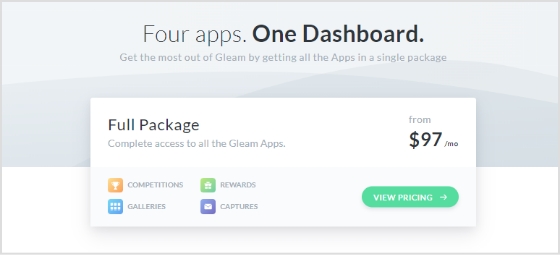 Complete pricing plan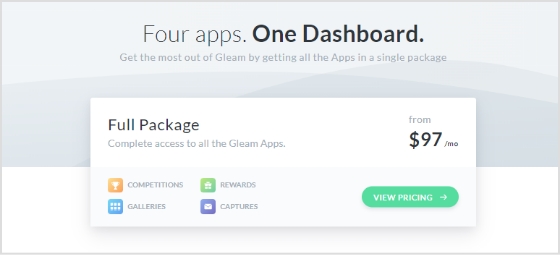 Individual pricing plan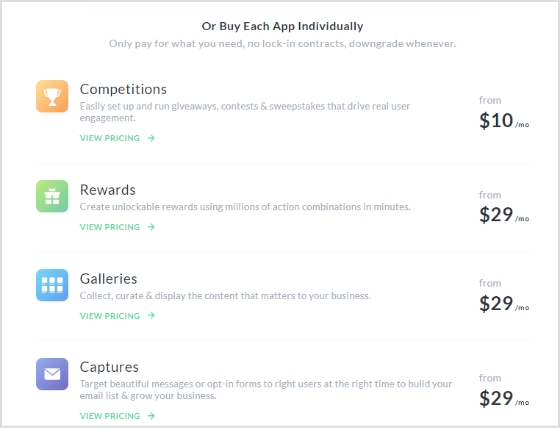 14. Heepsy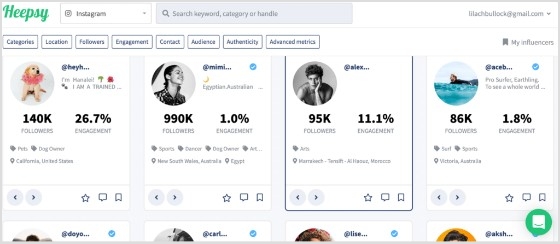 Another Instagram marketing tool for searching, analyzing, and contacting influencers. It also dissects the audience's demographics and offers useful insights. If you belong to a brand, agency, or advertising company, this is the right tool to interact with top influencers.
You can create an influencer list, export data, and start conversations.
Heepsy offers filters to find influencers by categories wise such as follower count, category, and location.
You can try Heepsy for free.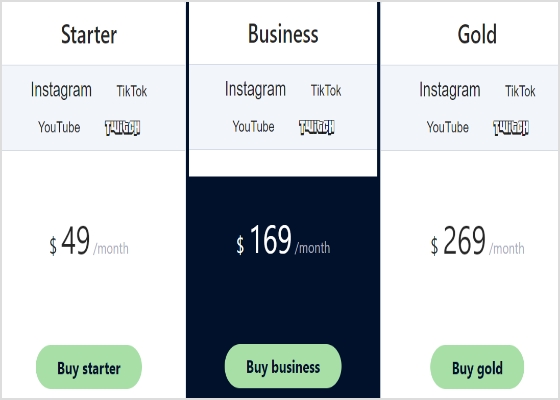 Our take
In today's day and age, Instagram marketing is no longer a choice but a must-have for any business looking to stay ahead of the game.
At the end of the day, the ball is in your court to find the Instagram marketing tool that fits your brand like a glove and doesn't break the bank.
But even more crucial is to hit the nail on the head and use these tools like a pro according to your marketing game plan.
Nevertheless, ContentStudio is my top pick for the most effective marketing tool, since it includes everything you need. It has also several tools integrated mentioned above, i.e. Replug, Canva and several others useful integrations to uplift your Instagram marketing game.
Thank you so much for staying with me till the end. We appreciate your time and effort.
FAQs
What are the types of Instagram marketing tools?
There are multiple types of Instagram marketing tools. Popular ones are Instagram analytics tools, content creation tools, scheduling tools, bio-link tools, hashtag research tools, ad management tools, Instagram stories, live video tools, contests, and giveaway tools.
Which is the best tool for scheduling Instagram posts?
ContentStudio is the best tool for managing or scheduling Instagram posts.
What are the benefits of Instagram marketing tools?
Generating leads, spreading brand awareness, analyzing buyer persona, building social proof, scheduling your Instagram posts, and increasing engagement.
Which is the best tool for generating bio links?
Replug is the best tool for generating Instagram bio-links.
What are the steps of creating an Instagram marketing strategy?
Setting goals- determining targeted audiences- conducting a competitive analysis- configuring an editorial calendar- building a consistent brand- enhancing follower base.
Manahil Asif
Meet Manahil - A wordsmith who practically buddies with B2B and B2C businesses to create digital magic. With a dash of humor and a sprinkle of wit, she whips up content more addictive than your morning coffee.