Have you ever wondered how you can make leads to your brand or product?
How does it work for you?
These are the most common questions we always get.
65% of businesses take it as their biggest marketing challenge. So how do they overcome these challenges?
Well, I've been working as a social media manager for more than 2 years, and there is a lot of new stuff to learn and experience.
It's time to work more smartly and productively in 2022.
Most companies intend to generate more leads and new customers and give solutions to customers' pain points. But they don't know where to begin.
For that, they need new products, strategies, and tactics that help them reach the target audience and take their brand to one level.
In this article, I've decided to give you straightforward lead generation tips that will help you grow your sales pipeline prospects. But before getting started, let's have a quick overview of Lead and Lead Generation.
What is a Lead?
According to systeme.io, lead is your potential customers showing interest in your brand or product you offer in the market. Now, the next question usually asked is; how do we know whether the customers are interested in your product or not?
So the answer is: By providing their personal email address, phone number, or any other contact information.
What is Lead Generation?
Lead generation is the process of attracting the leads to take the first step and convert them into your actual customers.
It seems like a piece of cake, but it isn't.
After identifying your 'leads,' the next move is to prompt them to visit your website if they haven't seen yet and signed up for your business.
Most marketers send follow-up confirmation emails, make cold calls, send cold emails, send newsletters, etc., to make their leads stay. But keep in bear at this point; your job hasn't been done yet. You are required to come up with a variety of strategies for generating leads vigorously.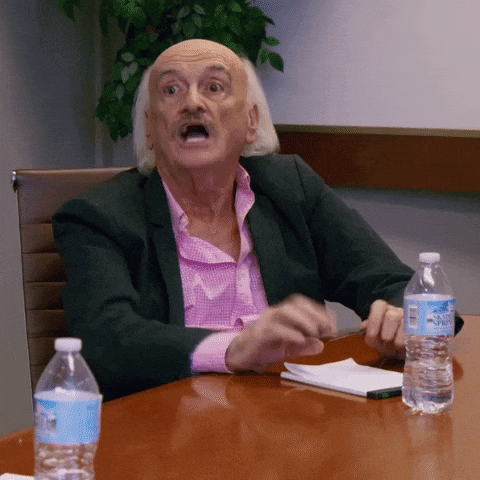 Should we consider lead generation as an essential strategy to collect leads?
In 2022, lead generation is the most crucial aspect of generating new quality leads for the business. Again, this is something that would be easy for marketers to get hands-on.
Before digitalization, there was a lack of mindset to create creative marketing strategies. Marketers promote their products with traditional tactics, like advertising the effect on the magazine, TV channels, etc.
Everything has its pros and cons. Nothing is perfect.
Social media channels have an unbelievable hold on our lives. There is an immense amount of information accessible on the internet. Now, people buy a product after extensive research.
But on the other hand, competition has been challenging. Many competitors out there keep the same product targeting the same market. Various ads are running on the social channel, and people are trying hard to select the brand they need to pay attention to.
Related: Lead Generation Tools
Lead Generation Tips
No doubt, social channels create ease for marketers to get to know the audience's pain pulses, give them painkillers, and turn them into loyal customers.
Now, it's up to you how you convince the target audience to buy a solution, not the product, and make things easy for them to digest.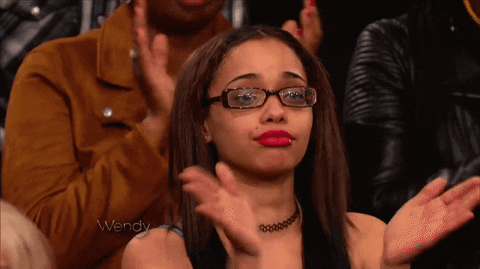 So let's discuss the lead-generating tips.
PPC Search Advertising
Pay-per-click is one of the most vital strategies to grow your business. As the name indicates, you have to pay each time when your ads get clicked, or the audience redirects to your website.
If you want to show your website or any ads on the top of the Google results page, you have to pay a small fee to a Google search engine. PPC helps you to build brand awareness and promote your product or brand to generate more leads, helping to boost your revenues in the long run, and you get closer to fulfilling your marketing goals
Let's take an example here.
We have searched for the 'lead generation software. Here we see 'Zapier ads' having various other options like explore interaction, search app, tips, advice, etc to give the users familiar click-through options.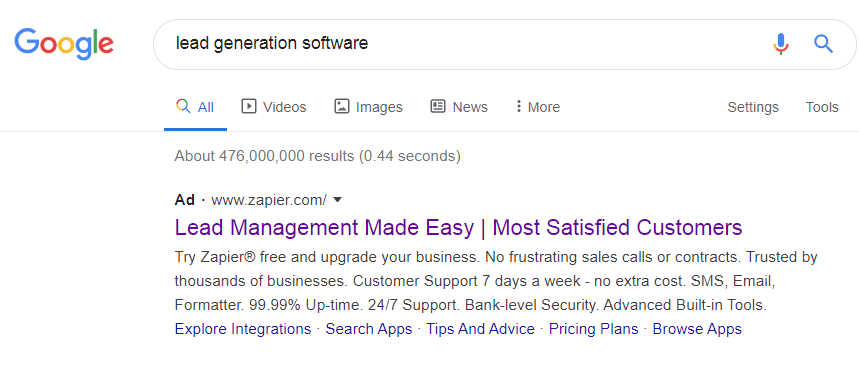 The more viewers click on ads to determine their interest in your business and reach your landing page the more money you'll have to pay Google search engines. Check out these affiliate marketing landing page examples to understand better.
PPC is a great way that helps to increase your brand visibility to the public, primarily when you properly research pay-per-click keywords relevant to your business.
Related: Using Vanity URLs for Social Brand Awareness
Retargeting Ads
Retargeting ads are the most effective tips for generating more leads. Retarget means how you can remarket your product or brand to those visitors who have already visited your website.
It assists you to get more traffic to your website, increase conversion rate and brand recognition. 98% of the audience doesn't buy a product for the first time. They do a lot of research before purchasing any commodity.
Let me show you how retargeting works: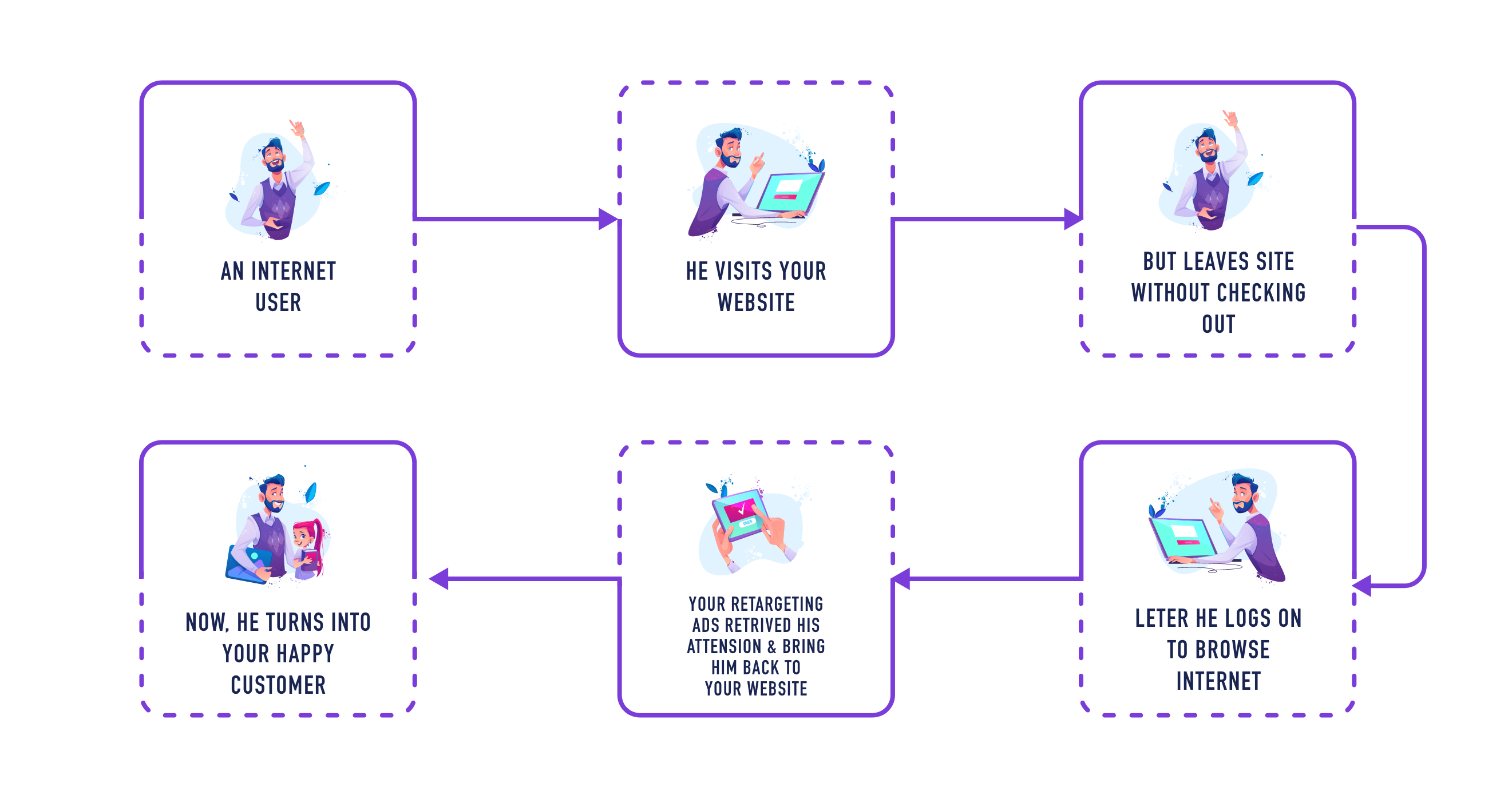 For retargeting ads, you have to segment the audience first and pitch your product one more time, create CTAs for the right audience, at the right time, and on the right channel.
Link Every Offer to a Dedicated Post-Click Page
Post click page is the other most essential aspect for generating more leads. According to Marketing Sherpa, 44% of clicks for B2B companies are directed to the business's homepage, not a special landing page.
It means when the user clicks on the PPC ad, it takes them to the landing page instead of the dedicated post page. Navigated links can distract your potential audience's attention and make your strategy more complicated for them.
We have an example here.
If we look into the 'Know Your Influencers' ad, then we understand how they simply present various packages they offer to the public. When the user clicks on this ad, it will redirect to dedicate the post-click page.

So keep in mind, that when you're going to create a PPC campaign, you should have one goal. Your ads must be personalized, each element notifies the audience where they will be landed, and creates relevant CTAs that convince them to buy your product or try for once.

Create Offers for All Stages of the Buying Cycle
No doubt, retargeting is the ideal approach to bring back potential audience towards your landing page, but still, there is an audience out there who won't convert into your actual customer.
They collect information about your brand and other alternatives at the initiation stage and then make buying decisions.
So you have to create strategies for all the stages of the buying cycle. It could be an ebook, product comparison, or a free trial, etc., that helps them to examine your brand values and offers.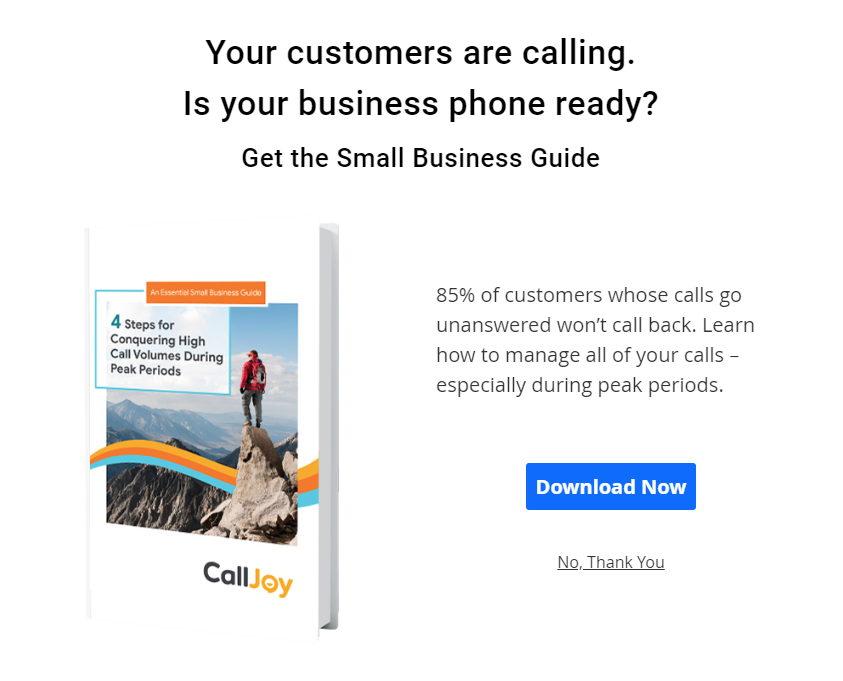 Go Live on Facebook and Instagram
Well, we all know the impact of the video over the past year. People prefer to watch a video than read a blog post. Facebook and Instagram create paths for marketers to reach the audience, listen to them, and give an answer to their questions to build brand authority.
Live streaming is the most compelling way to engage with a massive audience, educate them, and build brand awareness all across the social channel. Social media channels are a vital source for you to have a look at your customer's persona, target them by providing a product that solves their problem, and increase conversion to your website.
According to Oberlo statistics, 92% of internet users watch digital videos. Live streaming offers you new opportunities to demonstrate your product, establish a warm relationship, and provide valuable content to your audience. You also make sure that your video has a goal that should be set as SHARP: Specific, Helpful, Achievable, Relevant, and Presumptive.
Zack King is a great example that surely fits here. He has approximately 30 million audiences all around the world. He makes a video that the audience loves and is influenced by his creativity.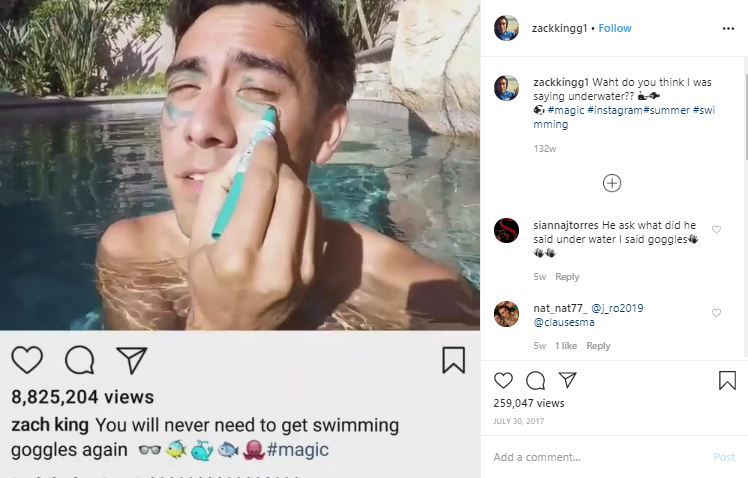 Engage with Industry Influencers
Influencers have the power to prompt the public to turn into your loyal customers.
Though it's in human nature that if we are inspired by someone for some good reason, then we would try to copy them, listen to them, or their suggestions are estimable for us.
Engaging with the influencers is another way to collect data about your niche relevant audience that helps you while retargeting them. There isn't a hard and fast rule that you have to engage with the celebrity or any millionaire to promote your product in front of different eyeballs.
You can build a relationship with the industry influencers who helps you to take your brand one step up and create lead generation. This guideline helps you to identify the right influencers for your brand and receive more ROI and gain traffic.
Related: 7 Strategies to Ensure your Next Influencer Marketing Campaign Is a Success
Repurpose Content to Reach a Wider Audience
Content marketing is also another important strategy for lead generation. Creating compelling content not only drives your audience to your website but also helps you to keep your desired audience resonate with your target audience.
But on the other hand, creating highly valuable content is not as easy as you think. It takes time, hard work, and deep research.
So, you have the opportunity to find out the content that you have already produced. You should re-create the fresh content to save time and enhance your marketing efforts. It also assists you to refine the content for your audience over time.
Let me give you some tips on how you can re-purpose content to reach a wide audience.
You can turn your blog post into a podcast and webinar.
You can add a slideshow, graphics, stats and etc.
You can re-use your content in a video or in an e-book
I would suggest you have a look at ContentStudio's blog. They have more quality content that helps you in all possible ways to re-create fresh content, streamline your marketing activities, and hold a pace in the market.
Related: How to Use Content Marketing Platforms to Drive Business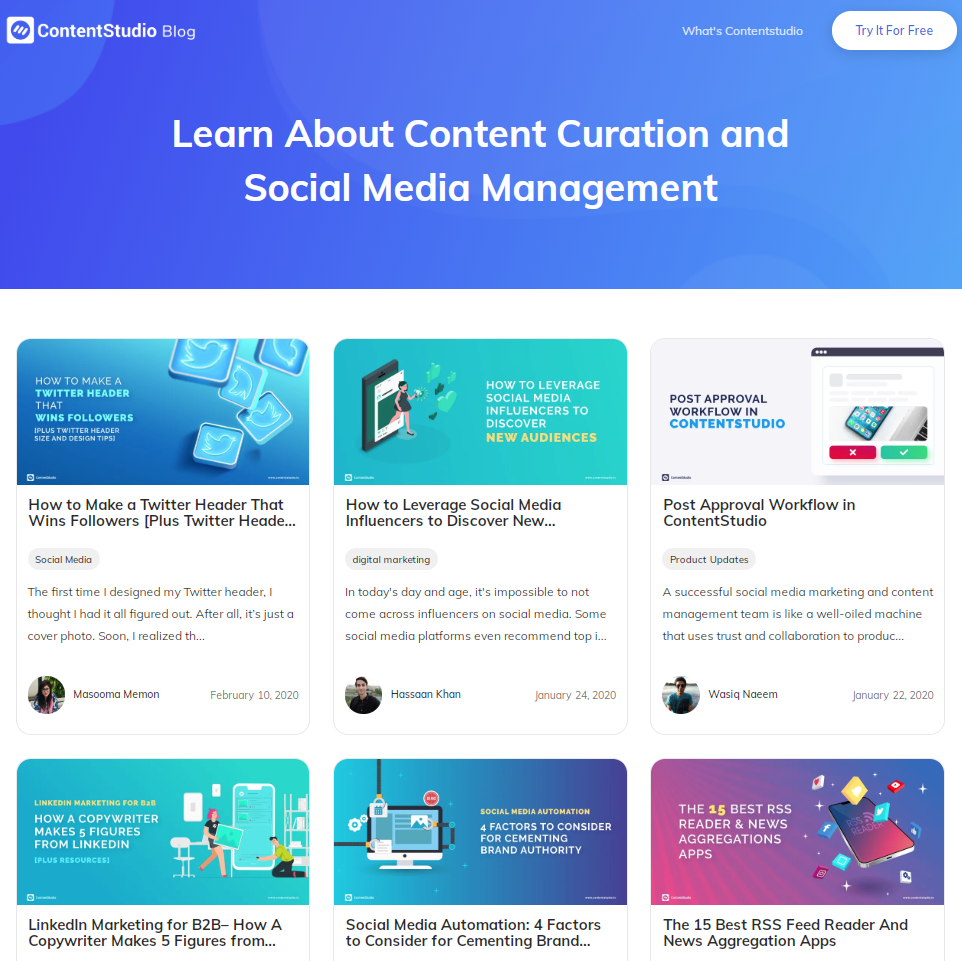 Participate in LinkedIn Discussions
LinkedIn is the simplest and influential social media tool that helps you to build brand awareness and establish relationships with other community members. To generate leads, you have to build your professional brand appearance there.
After that, the LinkedIn group is another opportunity for you to introduce your business by communicating with other professionals in the same fields.
The LinkedIn group is a center for the professionals having the same interest, looking for niche relevant content, answers, jobs and etc.
Groups don't only consist of advertising your brand or product. In fact, it offers you to reach the desired audience with whom you can talk, share your content, experience, or passions.
If you generously want to boost your brand presence online, then you must have to participate in the group discussion more often. There are certain rules and regulations of the group which you are obliged to follow.
Here is an example of Waqar Azeem, who is the Co-Founder at ContentStudio.io.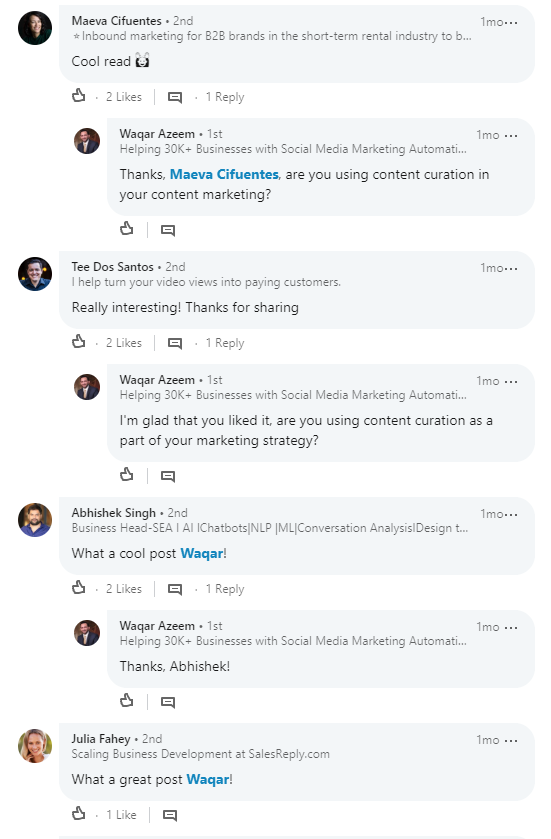 To generate leads and traffic, you have to build your professional brand presence and then you are good to go.
You can also use LinkedIn automation tools to make your LinkedIn lead generation process even more effective. With their help, you can send automated message flows to LinkedIn group members where you've built your thought leadership.
Related: 20 Best LinkedIn Post Ideas
Offer a Quiz or Other Interactive Content
We have talked earlier about re-creating fresh content from the existing content. Creating quizzes is also one of the compelling forms of re-purposing the content to attract an audience.
Who doesn't like a personality quiz? Are you a cheesecake or muffins lover?
Such types of quizzes habitually drag the audience's attention. People find little time to answer these kinds of quizzes. This is the reason marketers pay attention to creating quizzes for the target audience to promote their brand.
It doesn't only help them to lead generation, but also gives extensive information about your audience's interests, fears, and wants. Quizzes also offer you to find the loopholes from your competitor strategies, fill them with the cornerstone content, and talk to them in a personalized way to make them happier clients.
Lead quizzes is an online tool that helps in creating engaging quizzes for marketers to capture leads and learn more about the audience. They have created a wonderful and simple quiz for food lovers. Have a look here.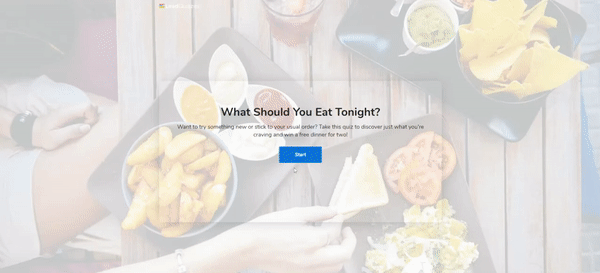 Closing Thoughts
The key element you have to keep in your mind is to "understand the audience completely." It creates opportunities for you to target them according to their needs and interests.
In short, you have to remember these three peaks.
1. Recreate the existing content in the form of live video, webinar, or podcast.
2. Engage with potential customers, influencers, and participate in the LinkedIn group discussions.
3. Educate the audiences in different stages, provide various discounts, and retarget them.
You have to come up with some creative strategies that pull the audience to your landing page. You should try these lead generation tips for your business, and see how it works for you.
Sadia Umer
Sadia Umer works on putting together high-quality content for Replug customers to read. When she isn't writing, she can be found reading and trying random life experiments.