Amazon link shortening is the process to change Amazon's long and messy URLs to simple and short URLs. Link shortening is most likely to attract clicks and boost funnel performance.
It is an obvious and straightforward thing to copy a link from the search bar and paste it into people's dm or your social media accounts. You do the same for Amazon as well. You go to Amazon search product; copy-paste the link on the address bar and share it with the audience. But the link is always long & nasty and might not be attractive to the customer.
Here is an example;
This:
https://www.amazon.com/SanDisk-2TB-Extreme-Portable-SDSSDE61-2T00-G25/dp/B08HN37XC1/?_encoding=UTF8&pd_rd_w=L8L5v&content-id=amzn1.sym.10f16e90-d621-4a53-9c61-544e5c741acc&pf_rd_p=10f16e90-d621-4a53-9c61-544e5c741acc&pf_rd_r=JS9QAAP1PNJC9PHMP53Q&pd_rd_wg=IxRLj&pd_rd_r=dc3316a3-b94b-4a63-b0a6-2875c6205587&ref_=pd_gw_exports_top_sellers_unrec
Or this:
Which one looks better?
Both links go to the same place, but one is easier on the eye and will attract a lot more traffic than the other.
Amazon links require massive clicks and high traffic to generate revenue. If you are promoting or sharing an Amazon link, you might want to shorten it through a link shortening tool. Here are some key reasons to shorten links using a URL shortener.
1.Ease to Use
Amazon links are important to amazon internally. They let them know when a person clicked the link and how they clicked it from the ad, recommended product, or search result and give detailed insights to sellers. However, from a buyer's perspective, this looks like spam. You will get more clicks from a simple URL than from one with extra details. Short links also help on social media, where you often worry about limited characters. Do you want to use the whole limit on messy URLs or put a short URL to deliver your brand's message?
2.More Legitimacy
A shortened Amazon link matching other links on your social media content and digital marketing material leads legitimacy to you as a brand. A nasty URL with random characters and numbers looks shady, especially to someone who is a new customer. If you target high social media engagement, using a shortened URL might be just what you need.
3.Branding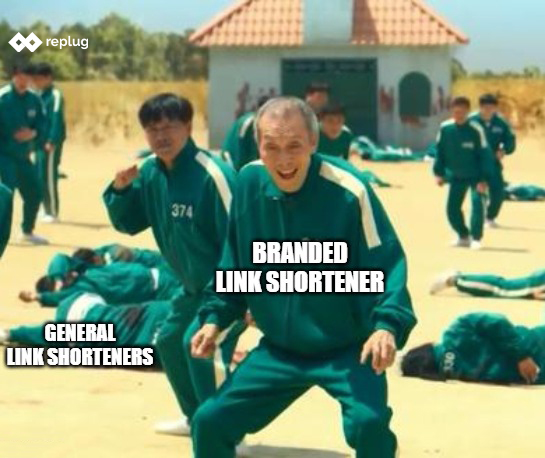 Another advantage of using a URL shortener is the ability to create your own branded URLs. If you are doing prospecting outside amazon, this is required. The most significant advantage is that it allows you to introduce your own brand rather than Amazon's. Every time you share a link with Amazon.com, you tell people, "this is an amazon product." Every marketer wishes that people remember their brand. Brand awareness is a challenging task in the ever-growing e-commerce industry. Hence, URL short links don't only make your link legitimate but enhances brand recognition too.
Related: Link Management Benefits For E-marketers
4.Higher Click Through Rate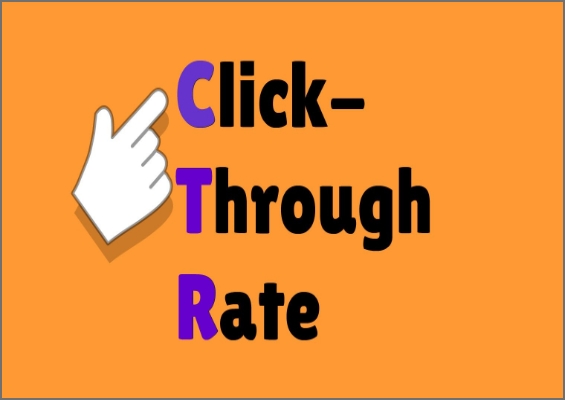 People see short links on social media all the time. Due to a sense of familiarity, they will click links that lead to a higher clicked-through rate. It is one of the simple changes you can make to your posting strategy to increase effectiveness. According to reports, Branded URLs have a click-through rate up to 34% higher than long ones. Yes, it is as simple as making one tiny change to your link structure.
5.Link Management
Another ability of the URL shortener is that you can manage your links from one dashboard. Link management is the process of creating, editing, organizing, and controlling all links you share; this is important for brand image and collaboration. For example, you might be sharing links to a promotional landing page, product, or multiple platforms. A link management system lets you see which and where you have shared URLs. You can also edit or delete like at any moment. For example, if you are running a promotional, that has expired. It also makes it super reliable to create customized URLs for different publishers or influencer partners, so you can make a custom offer for their target audience or track clicks in order to pay out leverages.
6.Tracking Performance
If you aren't measuring the performance of your campaign, you aren't managing them. There is assaying "what gets measured, gets managed". Creating a unique short URL can helps you see which of your promotional channels are performing best. For example, you can shorten particular Amazon links for multiple social media platforms to see which ones have the highest click-through rate. You can do this using a Amazon link shortener. It allows you to gather data on your link. It will do better if you integrate your URL with tools like Facebook pixels and Google Analytics, which have much deeper insights than just the number of clicks.
7.Intergate with Amazon Attribution
Link the URL shortener with your Amazon attribution account to make it easier for you to create attractive and short URLs. In addition, Amazon attribution allows the eligible brand-registered seller to take advantage of the brand referral bonus program. It will earn a rebate on seller fees for sales coming from external traffic.
8.Retargeting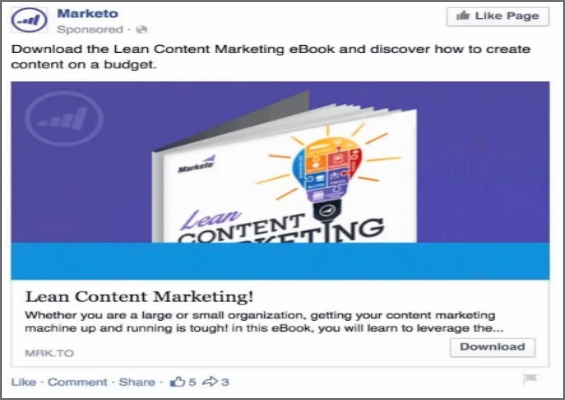 Retargeting is when you target a particular group of people who have taken specific actions, such as having clicked a specific link. One thing that is obvious from their action is they have already shown interest in your brand. Thus, your chances of getting a conversions are higher if you aim for these people rather than catching people in a dark tunnel. With the a link shortener tool, you can retarget link clicks by adding tracking codes or Facebook pixels. As a result, you'll be able to manage a custom retargeting audience that will improve your paid ads' ROI exponentially.
Related: Retargeting Hack: How to Retarget People Who Haven't Visited Your Website
9.Keeping Vital Tags
If you are clueless about what you are doing, you are most likely to erase essential parts of your URL. Then URL shorteners can help as they know which elements to retain and which ones to remove.
10.
Keeps Targeted Keywords Intact
You don't want to lose the power of keywords in a super URL. When creating short and branded URLs, you can keep your targeted keywords intact as by editing the slug of a URL.
Final Words
There is a great need to shorten Amazon links, especially to attract customers. However, if you want to increase CTR, it's best to generate branded links for promotional campaigns outside of the online shopping platform.
While you can do it by yourself in minimum time, you should consider the Replug.io (Amazon link shortening tool). It is the best platform to shorten URLs, track, and manage them from a single dashboard.
Don't waste your time and get on board today. Good Luck!
Khadija Anwar
I am Khadija Anwar, B2B Copywriter. I started my career as a freelance writer in 2019 and built a strong portfolio. I have crafted multiple blogs, website content, fashion magazines, news outlets, SEO content, and technical documentation. Last but not least, my favorite cartoon character is Dopey Dwarf, resembling my real-life character- calm, happy, and lively.