Social media marketing has evolved over the past few years, which resulted in the division of users' attention across multiple social media platforms.
As the inception of new platforms and trends have provided influencers with more opportunities, these changes also posed new challenges for brands to carve out new marketing strategies.
Therefore, the easiest way out for the brands is to embrace the new digital marketing tactics and get along so that they don't get crushed by their competitors.
Facebook ads are an essential tool in the digital marketing arsenal. The reason most people don't get their hands on or fail miserably is that they don't learn how to use this tool.
A common mistake most beginner advertisers make is that they try out a couple of campaigns and if campaigns don't brew any results, they give up on the whole idea instead of mastering the craft.
Have you ever heard of Facebook Pixel? If you haven't dug deeper into Facebook ads before, then you might not have come across this term.
If you have no idea what this "Facebook Pixel" technology is or how to set up Facebook Pixel, then stick around because I'm going to walk you through the whole process. Before we get to set up part of Facebook Pixels and create a Facebook pixel, you must know what it is. So here's some explanation.
It's a piece of code unique for every Facebook page id that goes into your websites or landing pages to analyze and build the audience to reach out to through Facebook ad campaigns.
The concept behind the Facebook Pixel code is that it's a marketing tool that identifies the visitors that land on your website and helps you display your Facebook pixel ads to them.
On the other hand, if you go about advertising on Facebook without putting the Facebook Pixel into your website, you won't be able to retarget the visitors that have landed on your website.
Brand Position is a marketing strategy that allows you to position your product or brand in the audience's mind.
Have you ever noticed that you see ads everywhere whether you're watching a live game in the stadium or driving downtown for shopping?
The reason is that brands spend millions on advertising for brand positioning. Simply put, they want to shove their brand down to your throat.
When you get a chance to put an ad in front of a person who knows about your product or brand, you might want to make the most of it like a Sale Ad.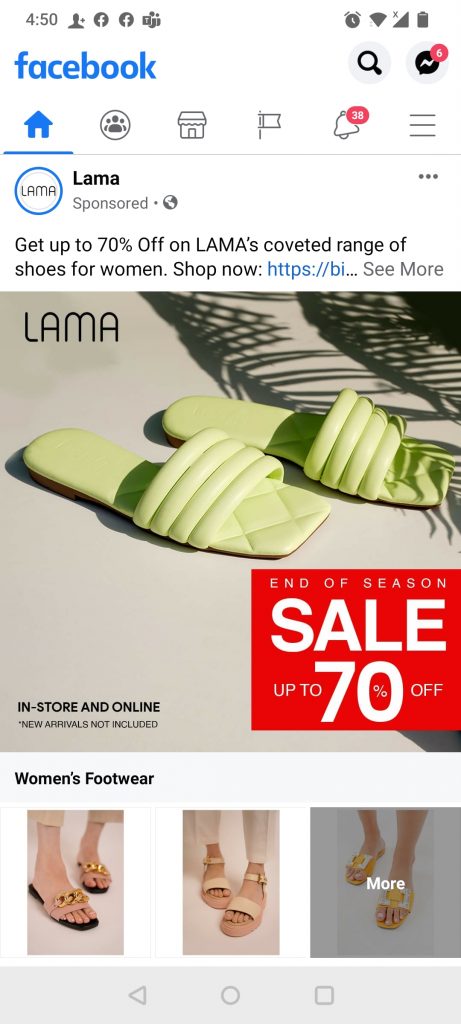 You might wonder why suddenly you're reading about the brand positioning and Facebook Pixel — well, they go hand in hand.
If you have been getting into Facebook advertising, the two most important terms you might want to know are "custom audience" and "Facebook Pixel."
What's a Custom Audience?
A segment of the audience that has visited your website and becomes reachable through online advertising is known as a custom audience. It is primarily built to retarget the audience through online advertising.
Facebook Pixel is an integral part of the custom audience-building process. It all begins with getting a Facebook pixel id from the social media or advertising platform and placing it into the website source code.
Once a visitor lands on the website or landing page (where the pixel code exists), it enters into the custom audience and becomes reachable through a retargeting ad campaign.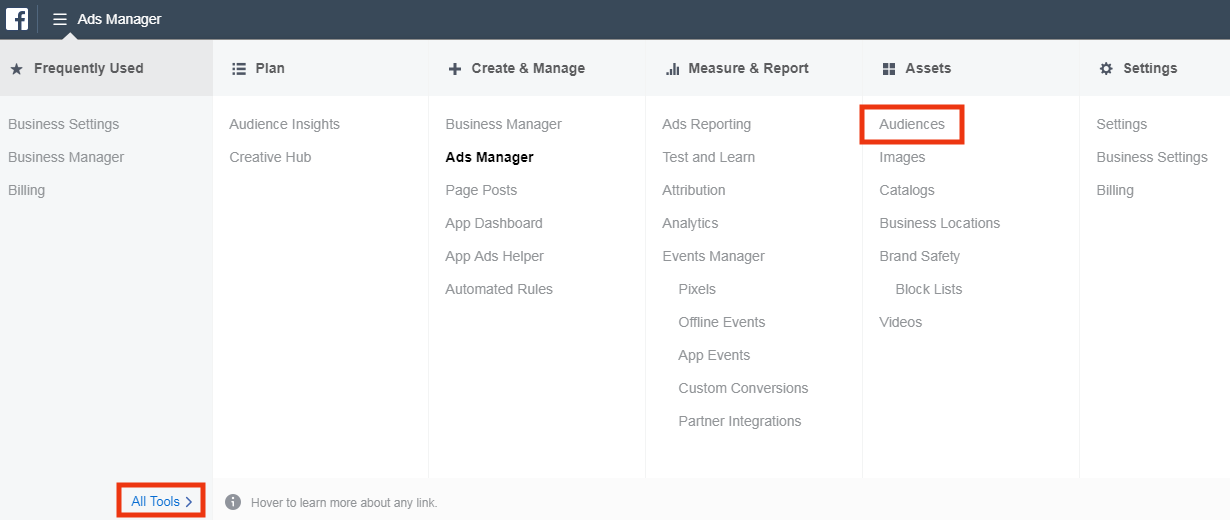 Not only will you be able to reach this customer again by using a custom audience, but you could also improve your conversion rate.
When conversion improves on your website, Facebook gets better at delivering your ads to the most suitable audiences who are more likely to take action.
How the Facebook Pixel Works
The Facebook Pixel isn't rocket science. It's simply a web programming script that is developed to report specific visitors' actions, for instance, a visitor lands on your website and leaves after a while. If you have the Facebook pixel installed on your website, the chances are, you could retarget the visitor through Facebook ads.
Furthermore, when someone buys a product on your website after clicking through your Facebook ad, you'd know that your ad campaign is working for you.
The Facebook pixel would also assist you in reaching out to the visitor who landed on your website but hasn't bought anything. One of the perks is that you could easily find out when a customer takes an action after seeing your Facebook ad.
Key Elements of the Facebook Pixel
You may have heard about Facebook Pixel before, but you won't have any idea about the key elements this tracking system has to offer. Here are four key elements of the Facebook Pixel:
Analyze cross-device performance: You can measure the cross-device ad performance to understand which type of ads impact the conversion.
Optimize the ad delivery: It's essential to display the ads to the right audience. Adding the Facebook pixel ensures that you're likely to identify the audience that might take some action.
Create custom audiences through website visitors: There is no better advertising tactic than to showcase ads to the custom audience that has shown interest in your product or service.
Understand the website visitors: A huge upside of installing the Facebook pixel is that you could figure out the type of audience you're getting on your website. Getting insightful data helps you determine your marketing strategy for the better.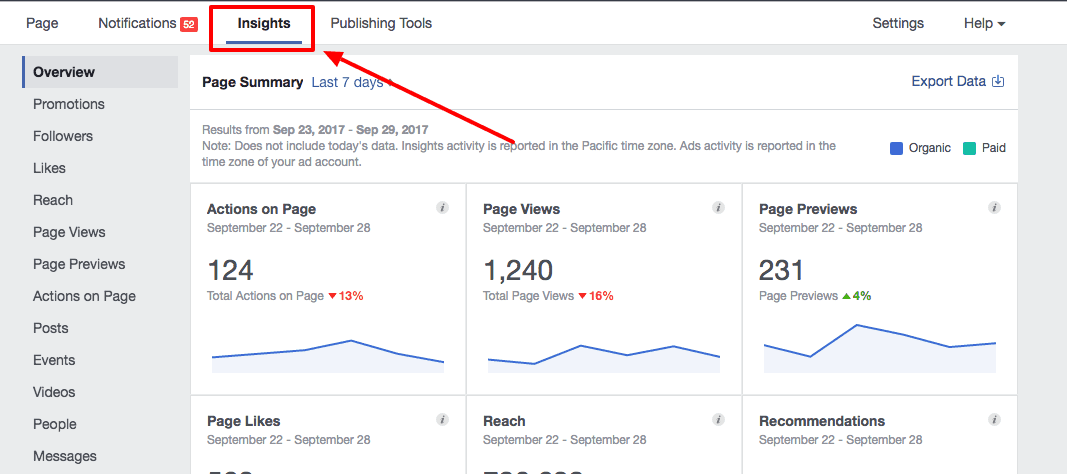 Facebook Pixel: Standard Events
In Facebook advertising, events refer to the actions that happen on the website. Standard events are predefined actions by Facebook and are vital to tracking URL, track conversions, optimize campaigns, and build audiences. Here's the list of 17 standard events:
Purchase: To signify receiving an order or completing a purchase
Schedule: For Booking an appointment or meeting at work
Search: To analyze the search performed on your website or app
Start trial: It refers to the start of a free trial of a product or service you offer
Submit application: For the submission of applications of a product, service, or offer
Subscribe: To record the start of the paid subscription you sell
View content: To get to know about the visits of a website page or landing page
Lead: The submission of a request to be contacted later by the business
Add payment info: To ensure the addition of customer payment information during the checkout process
Add to cart: To add a product to the shopping cart during the online purchase
Add to wishlist: To analyze the process of adding products to the wishlist
Complete registration: The submission of required information submitted by a customer in exchange for a service provided by you
Contact: A contact via phone, SMS, email, or chat
Customize product: To customize the product to meet the customer's need using a tool you own
Donate: To donate funds to your organization or cause
Find locations: To make sure that someone finds out your location via a web
Initiate checkout: To analyze the initiation of a checkout process
These are the standard events you could connect with your Facebook Pixel to track the customer acquisition process. Visit this page from the Facebook help center to get the codes for each standard event.
How to Setup Facebook Pixel
You're most likely to be here because you want to know how to set up Facebook Pixel for your websites. Without any further ado, let's take a look at the steps you need to follow to set up your Facebook Pixel:
Step #1: Open the Ads Manager
To get started with setting up your Facebook Pixel, go to your Ads Manager in Facebook. That's the area where everything related to Facebook ads happens.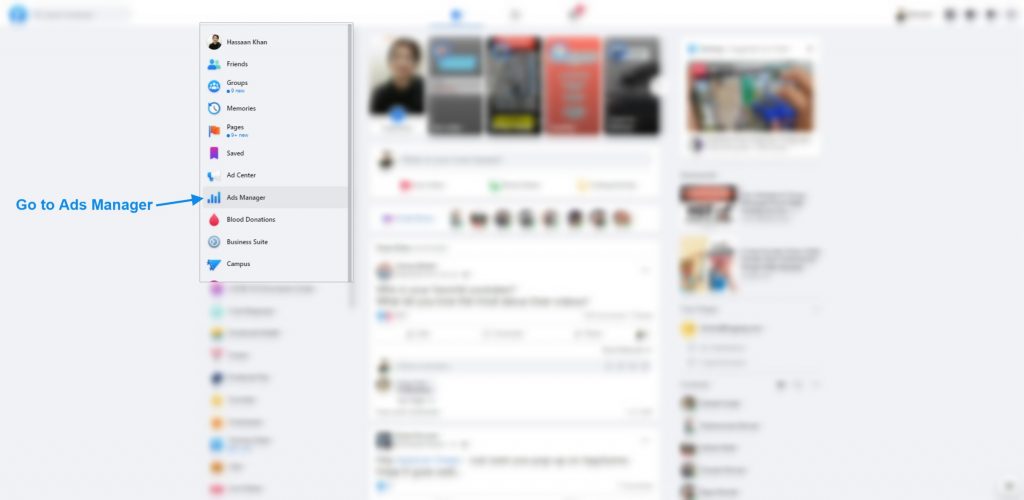 Please note that Facebook might ask you to set up your Business Manager account if you haven't already done it. You don't have to be a digital marketing ninja to get through this stage.
Step #2: Go to the Business Settings
You need to go to the Business Tools in the Ads Manager. To access the Business Tools, open the menu bar from the top left; you'd see loads of Facebook ads options appear.
Click on the Business Settings to proceed with setting up your Facebook Pixel.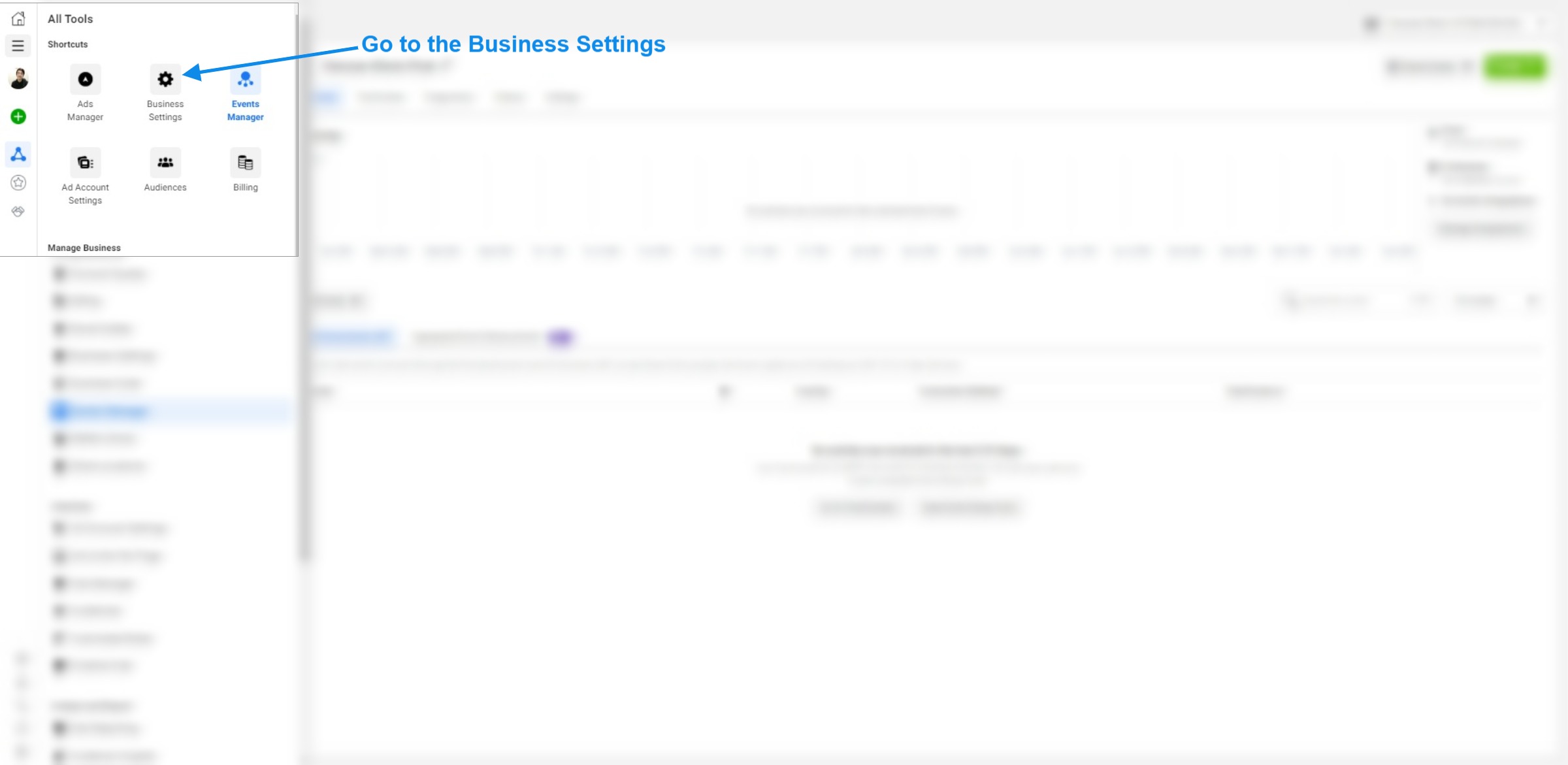 Step #3: Click on the Pixels
Once you enter into the business settings, you'll see a list of options on the left side. Scroll down a little bit to find the data sources.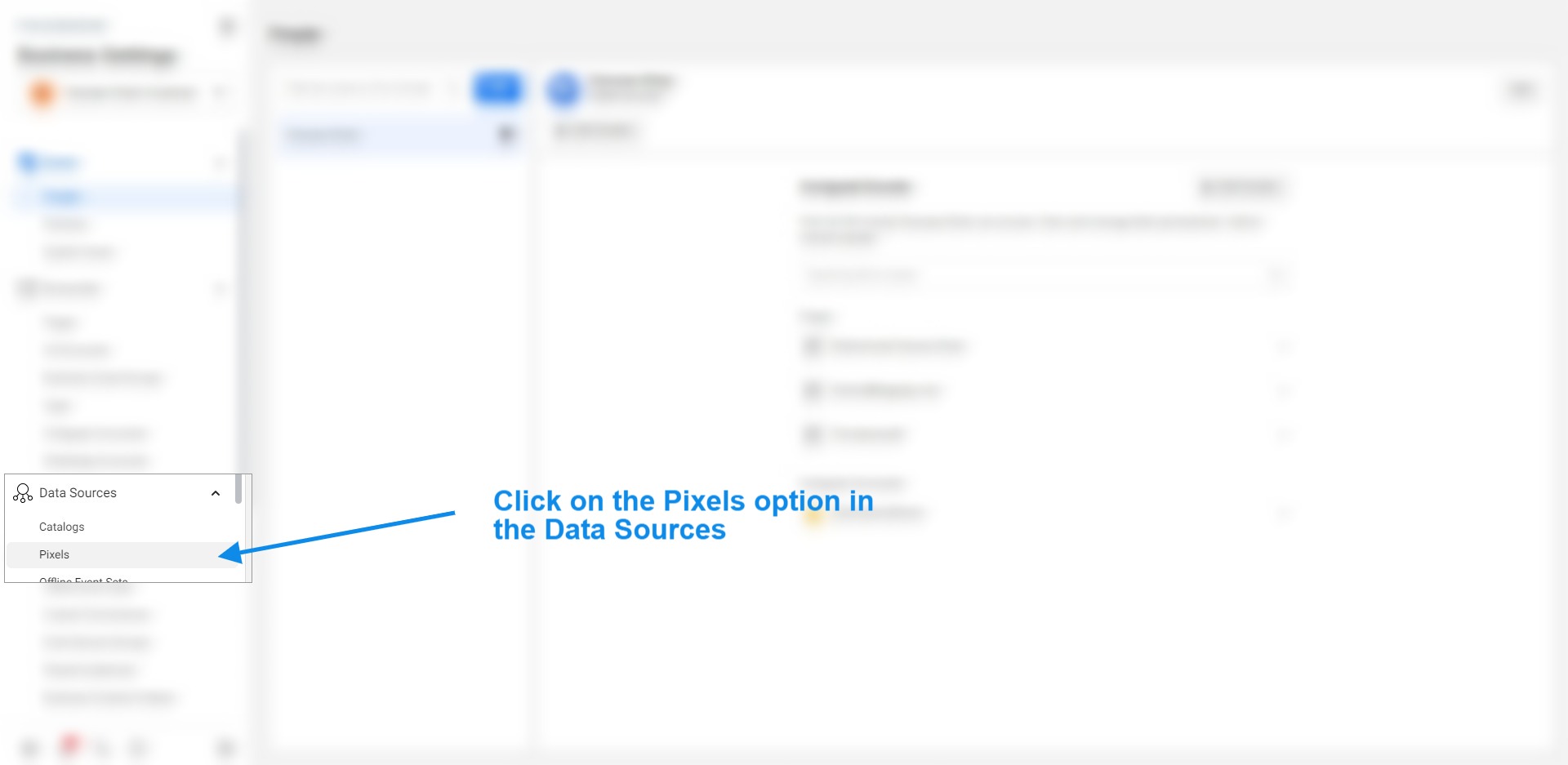 Now click on the Pixels under data sources. Once you do that, you'll get to the section where you could create your Facebook Pixel.
Step #4: Install the Pixel Code
Installing a Pixel code is a two-part process. It starts installing the base code and ends with adding the appropriate event code to it.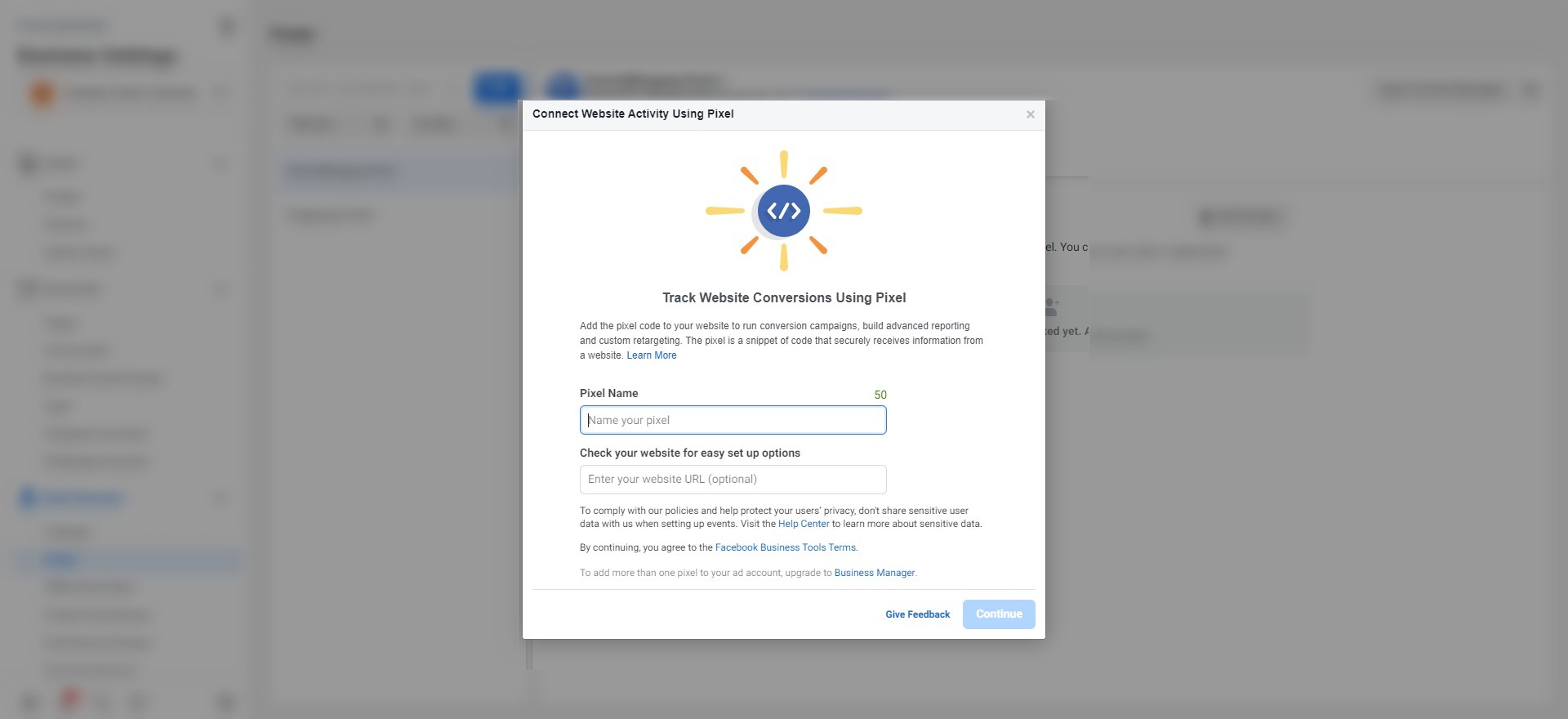 Click on the plus sign (+) above the previous pixel IDs to start creating a new pixel for your website or app. When you'd start the Pixel creation process, a screen would pop up that would ask you to name the pixel you want to create. You could also mention the website URL, but it would be optional.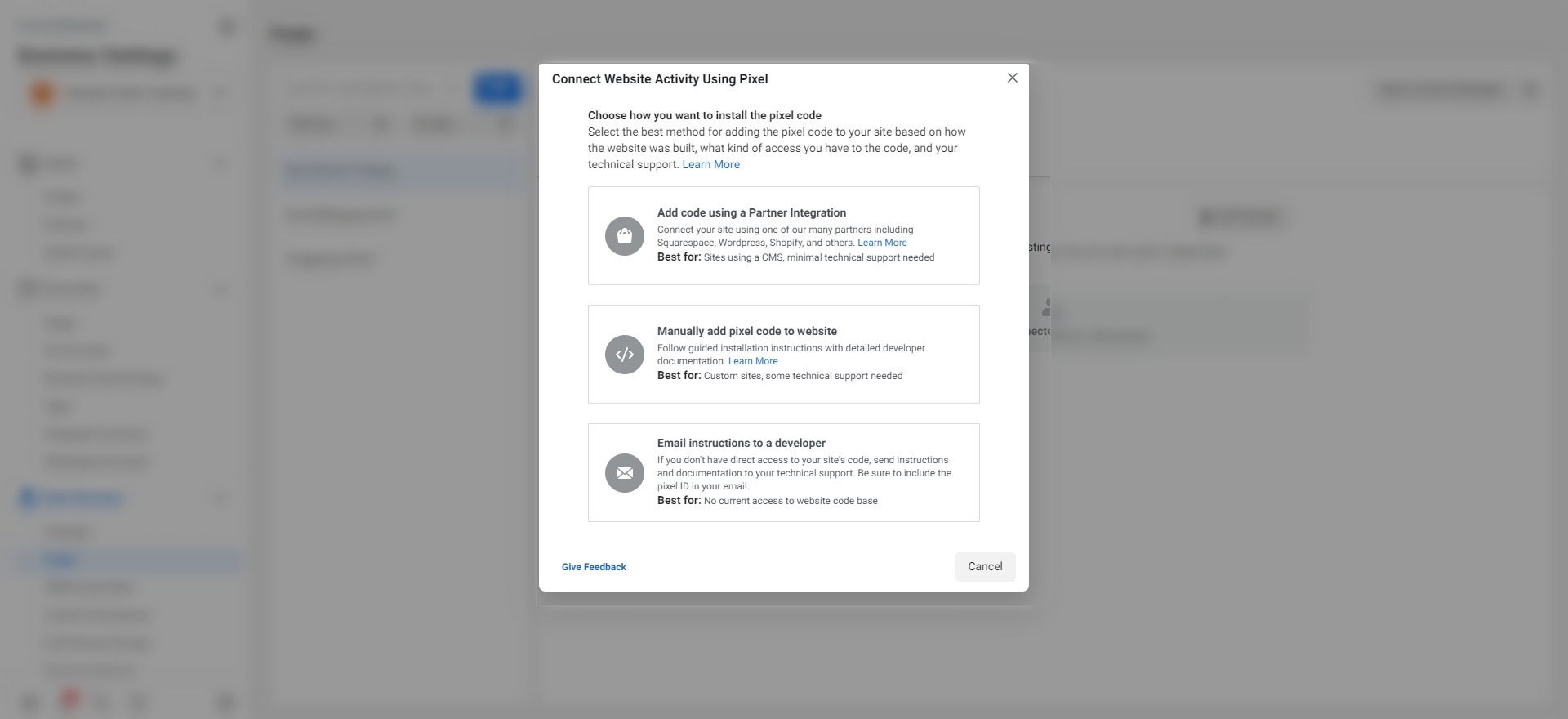 Once you name the Pixel, it will prompt you to add the Pixel code to your website or app, or other property.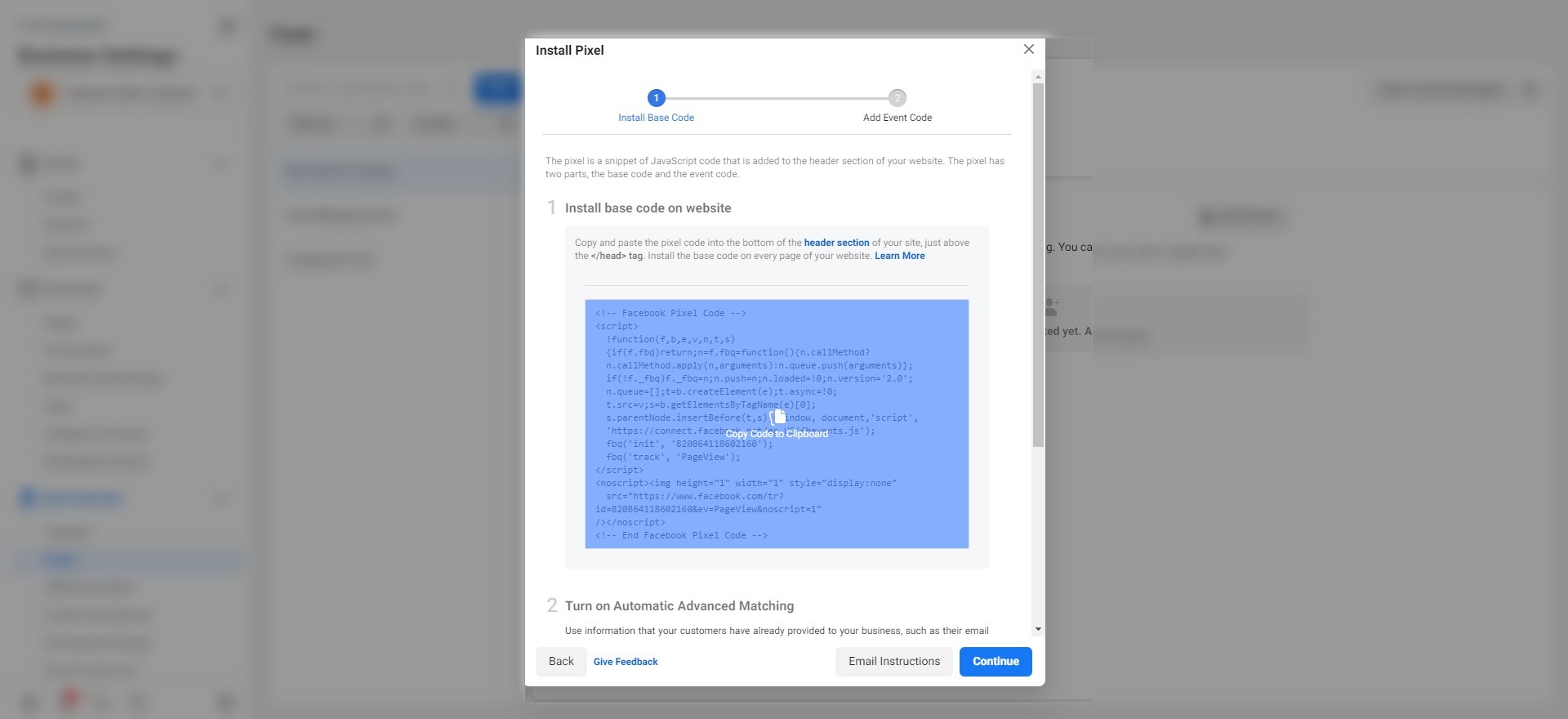 Insert the code into your website source code; it's usually get inserted in the header section.
Step #5: Connect Pixel to an Event
After successfully creating the Pixel, the next up is connecting your Pixel to an event to put things in perspective. In other words, to make the most of your Facebook Pixel set up, you need to connect it with an event.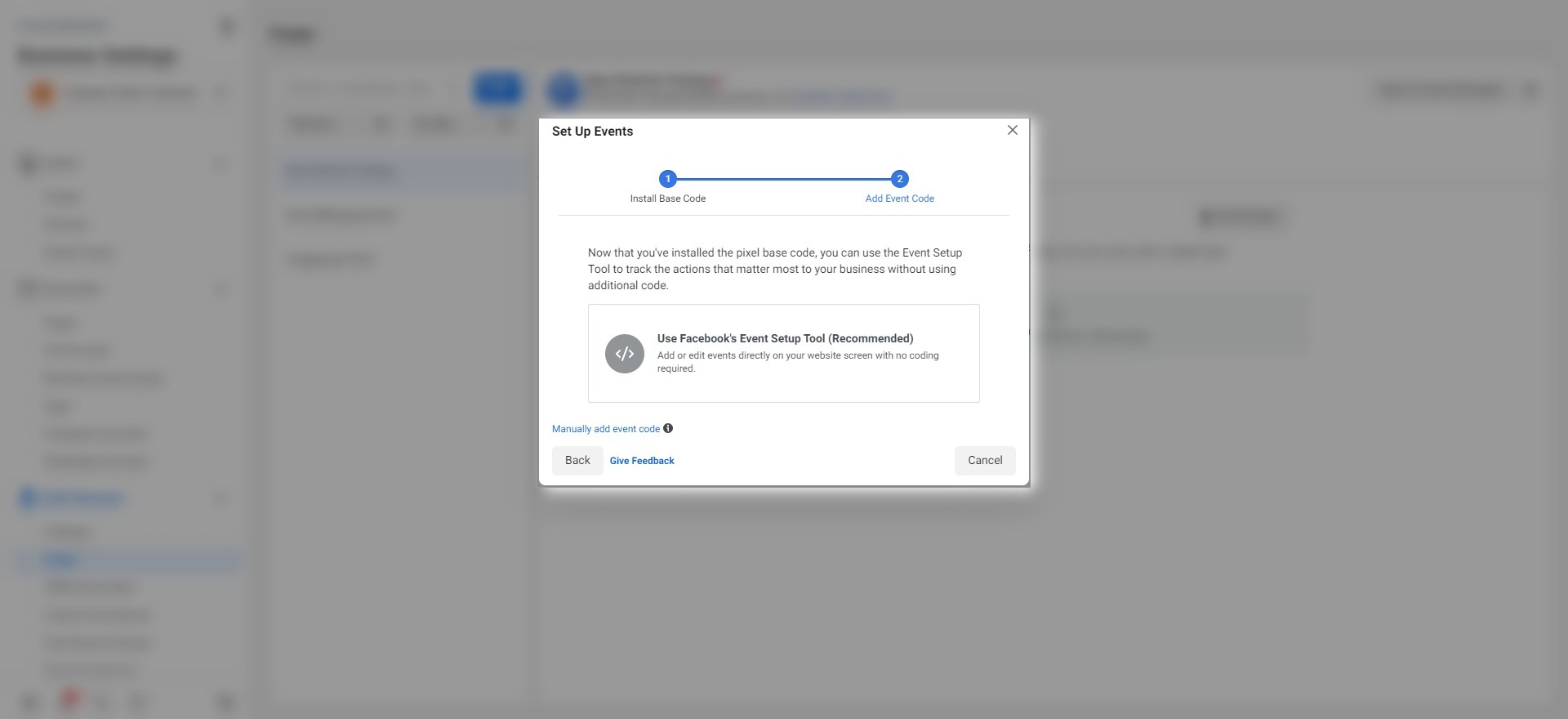 Once you proceed after installing the pixel code, you could use the Event Setup Tool to track the actions that matter the most to your business without any third-party integration.
How to Delete Your Facebook Pixel
Before I share how to delete Facebook Pixel from the ad account, you must know that you could only delete the Facebook Pixel from the Business ad account, not from a personal ad account. It may not be completely removed, but you could disassociate your pixel with it.
To delete the Facebook Pixel from your ad account, go to the Business Tools from the ads manager. Then, click on the Business Settings, just like you did when you were creating a pixel.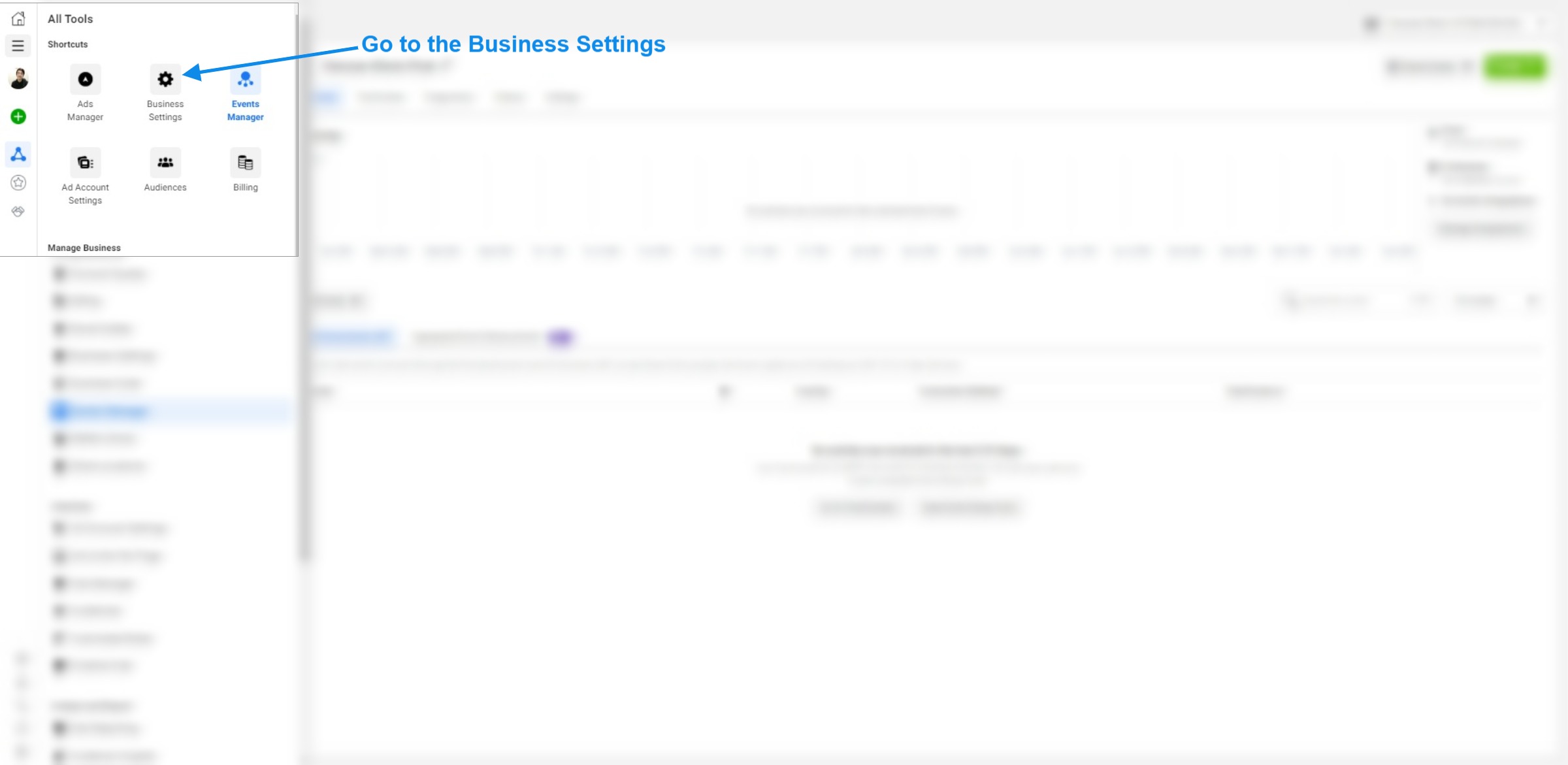 A drop-down menu would appear with several business options. Open the Data Sources option to access the Pixels.
Once you click the Pixels option, you'd see all previously created pixels in the business ad account. Navigate to the Facebook pixel you want to delete and select it.
Once you select that pixel, head over to the next column on the same window and click on the Connected Assets.
You'll see the ad account that pixel is associated with. All you need is to cut off the connection of pixel from the ad account. There will be tiny trash can option next to the name of the associated ad account; press that trash can to delete the ad account from the pixel.
Once you finish this process, the ad account association would no longer exist. Now you could associate your pixel to any other ad account. It turns out, you can remove the pixel, but can't completely delete it from your ad account.
If you're still having a hard time removing your pixel association with the Facebook ad account, check out this video tutorial to see how it's done.
Will You Try Out the Facebook ad Pixel?
Most first-timers get fed up when they start Facebook ads, partly because they have no idea what it takes to pull this off.
They don't realize that you have to fine-tune your Facebook ads strategy over time. It's not something you can master overnight, so don't be so hard on yourself if the first few campaigns haven't been great. You'll surely learn it by trial and error.
I had run dozens of campaigns before I paid attention to Facebook Pixel, and when I figured it out, I went on to using the Pixel on Twitter and Quora too.
In case you're wondering about the Pixel on Quora, let me elaborate on this. Quora is a questioning-and-answering social media network that also has an ad platform.
Anyway, the good news is that now you know about the Facebook Pixel. I shared the steps of installing and creating the Facebook Pixel so that you could hit the ground running.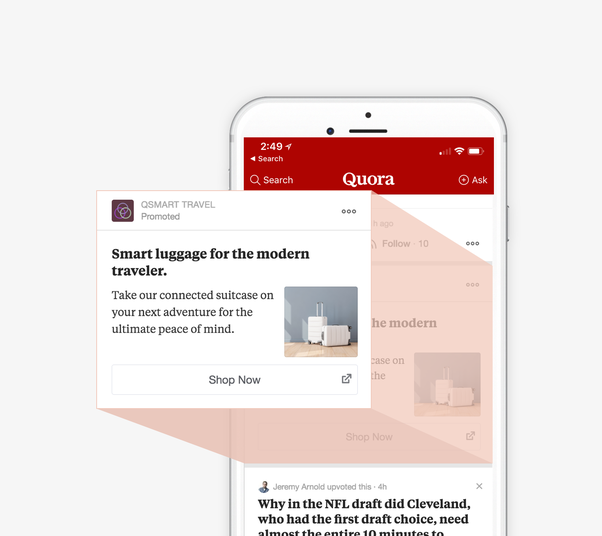 I have a question to ask:
Would you try out the Facebook Pixel?
Let me know in the comments below.
Hassaan Khan
Hassaan Khan is a freelance writer for SAAS companies, e-commerce stores, and niche websites. He has contributed to SEMrush, ThriveGlobal, BloggingCage, AllBloggingTips, and several other publications. He builds niche websites, publishes e-books, and helps website investors with his done-for-you niche site-building service.