What is URL Blacklist?
A URL blacklist is a list of website addresses (URLs) that are identified as potentially harmful or malicious by security organizations, internet service providers, or other entities. When a website is blacklisted, it is often blocked or flagged by web filters and security software to prevent users from accessing it.
The URLs listed on these blacklists are often identified through automated scans or reports from users who have encountered suspicious websites. URL blacklisting is done to protect the end-user's privacy, sensitive information, and important data against hacking attempts or malware attacks.
Website owners, bloggers, and digital marketers rely on several channels and attention sources, such as social media, email lists, blogs, online communities, and advertising.
However, most of these channels drive the audience to the website for conversion, no matter how long it takes to build a relationship between a brand and the prospective customer.
No wonder entrepreneurs, bloggers, and affiliate marketers pay close attention to setting up their websites along with sales/landing pages, blog sections, and email newsletter opt-in forms.
It's no surprise that a well-designed and optimized website is crucial to your digital marketing campaign's success.
Speaking of website optimization, URLs play a key role in optimizing the website pages. Therefore, it's essential to discuss URL blacklisting, and more importantly, how to fix the URL blacklisting issue.
If you have no idea about URL or website blacklisting and you're confused right now, don't worry about it, because we've got this covered.
Pay attention to every section of this very article.
1.0 Is URL blacklist dangerous?
Are you curious whether or not URL blacklisting is bad for your business? Always remember that businesses grow on relationships and reputation. A brand needs to establish strong brand positioning in the audience's mind.
Since URL blacklisting destroys a brand's reputation, online reach, and business development ability to the core, it's surely not something any brand or business owner would want to be associated with.
More importantly, if a brand or entrepreneur somehow ends up getting their URLs blacklisted on search engines or social media platforms, it affects their communication, reach, and marketing. I do not doubt that URL blacklisting is quite dangerous for any business or personal brand.
The impact of URL blacklisting has been discussed in detail further in the article. But before that
1.1 What do blacklist warning messages look like?
When websites or some of the website URLs are blacklisted, a warning message may appear in web browsers regardless of the operating system. These warning messages typically alert the user that the website is potentially dangerous, and advise them to proceed with caution or avoid the site altogether.
Here are some common URL blacklist warning messages:
This site may be harmful to your computer:
This message is often displayed by web browsers such as Google Chrome and Mozilla Firefox when a website is detected as containing malware or other potentially harmful content.
Also Read: How to Block a URL in Chrome?
The site ahead contains malware:
This message is also displayed by some web browsers when a website is detected as affected by malware.
This website has been reported as a phishing site:
This message is displayed by some web browsers when a website is detected as being a phishing site.
This connection is not private:

This message is displayed by web browsers when a website's security certificate is invalid or expired.
Also Read: Long URL Problem Solved: Use Cases and Examples
1.2 How does URL blacklist affect your website and business?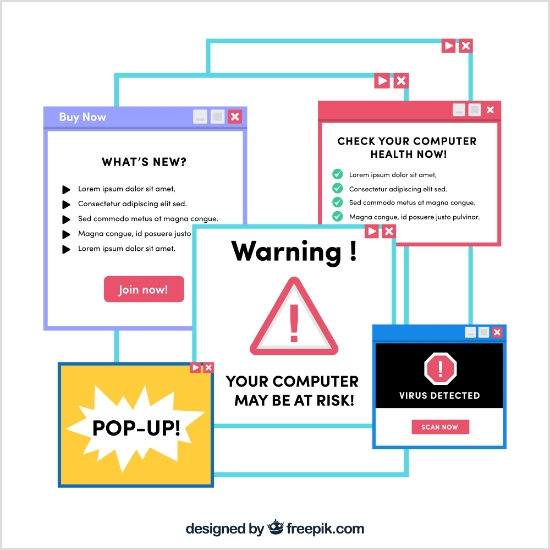 Being on a URL blacklist can have serious consequences for a website and brand. Here are 9 ways in which URL blacklisting can impact your website and businness:
1. Decreased visibility in the SERP
When a website is blacklisted, it may be removed from search engine results in pages or pushed down in rankings. This can lead to a significant decrease in traffic to the website, as users are less likely to find it through search.
2. Loss of trust by users
When a website is flagged as potentially dangerous, users may lose trust in the website and its content. This can lead to a decrease in engagement, as users may be hesitant to interact with the website or share its content.
This loss of trust could result in customers seeking out alternative providers and ultimately harm the website's long-term sustainability. Losing customers' trust is the last thing any brand or e-commerce website would want to happen.
3. Brand reputation at stake
If your website is associated with malware or other malicious activity, it can damage your brand's reputation and credibility. This can have a long-term impact on your business, as consumers may be less likely to do business with you in the future. As users may view the website as untrustworthy, which could harm the website's brand image and make it challenging to establish trust with potential customers.
4. The security risk for visitors
If your website is blacklisted due to malware or other security issues, it could pose a risk to your visitors. Malicious software can infect users' devices or steal personal information, which can lead to legal issues and also damage your brand's reputation.
5. Revenue losses
If your website relies on advertising or e-commerce, being blacklisted can result in a significant loss of revenue. Advertisers may be hesitant to place ads on a potentially dangerous website, and customers may be less likely to make purchases if they don't trust the website.
6. Difficult to get rid of
Getting off a URL blacklist can be a long and difficult process. You may need to identify and remove all malicious content from your website, and then submit a request to the entity that added you to the list. This process can take time, and during that time your website may continue to experience negative consequences.
7. Decrease website traffic
One of the most painful things that happen to a website is when the traffic graph goes down for whatever reason. Once a website is blacklisted, it is likely to be excluded from search results and flagged as potentially harmful by web browsers, leading to a decrease in website traffic. Users may be warned about accessing the site or redirected to a warning page, which could deter them from visiting the site altogether.
8. Reduced conversion rate
If a website's traffic and credibility are affected, its conversion rate, i.e., the number of visitors who take a desired action, such as making a purchase or filling out a form, is likely to decrease. This could harm the website's revenue and profitability.
9. Affect organic visitors
Organic website traffic is an essential source of visitors for millions of websites around the web. Organic visitors are users who find a website through search engine results, and when a website is blacklisted, it is likely to be removed from search engine results pages. This could significantly affect the website's visibility and reduce the number of organic visitors.
Also Read: 7 Ways to Increase CTR for Better Conversion on the Website
1.3 How blacklisted URL affects website SEO performance?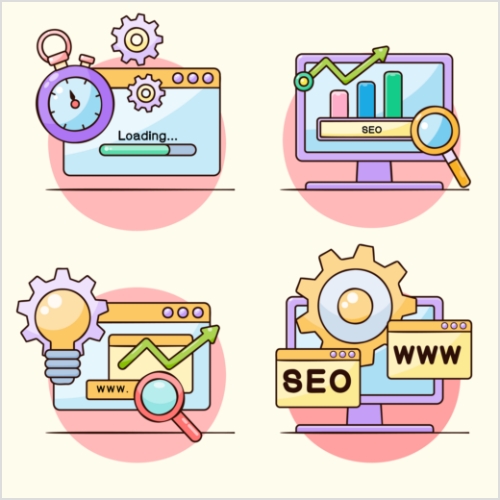 URL blacklisting comes with loads of problems for a brand or organization. It could be fatal for brand reputation and SEO performance if not fixed immediately.
Search engine optimization has become extremely competitive. When a website gets expelled from the good books of search engines, it's not easy to crawl back to the same position.
Once something goes wrong, it takes sheer hard work and a lot of time to win the same position back in the SERP.
Here's how blacklisted URLs affect a website's SEO performance:
1. Triggers traffic loss
One of the most devastating issues webmasters and companies face when their URLs get blacklisted is that their website traffic takes a hit. It results in a revenue decrease, no matter the size or scale of the organization. More website visitors mean more revenue, it's that simple.
2. Rankings start to drop
Since website page rankings are a crucial part of the SEO process, URL blacklisting causes the ranking to drop in search engines. The reason behind this issue is that search engines want to provide their users with the best experience when they're using them. Any turbulence during the search process that causes the end-user to get frustrated is a serious matter for search engines.
3. Decrease in inbound links
People want to link to authoritative and trustworthy websites. When a website's URL gets blacklisted by Google, it eventually sends out a negative message to others in the industry. Nobody wants to link out to a spammy and blacklisted website, because every company or website wants their users to have a great experience when they browse their website or reading their content.
4. Bad user experience for visitors
When a website's URL is blacklisted by Google or any other search engine, it directly affects the user experience. The web browsers may block those websites with blacklisted URLs and anti-virus softwares to start notifying the visitors with cautionary messages forcing users to exit the websites for safety purposes. Therefore, it results in a bad user experience for the end-user.
5. Dip in the website conversions
Nobody wants to spend money using their credit card or PayPal account if there is a hint of malware or malicious activities on the website. While URL blacklisting affects the SEO performance of the website, it also decreases the website conversion rate very quickly.
Also Read: 15 Proven Facebook SEO Techniques To Increase Brand Visibility
2.0 How does a website URL get blacklisted?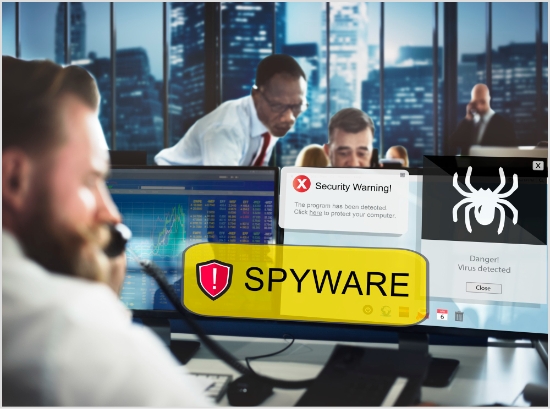 URL blacklisting is the process of adding a website's URL to a blacklist filter, usually maintained by search engines, web browsers, or anti-virus softwares, due to various reasons such as spamming, malware distribution, or other malicious activities.
It's vital to understand a website ends up getting flagged by search engines, web browsers, or anti-virus softwares. So I came up with a list of reasons why a website's URLs get blacklisted:
1. Phishing Attacks
Phishing attacks involve tricking users into providing sensitive information such as usernames, passwords, or credit card details through fraudulent websites or emails. If a website is found to be hosting a phishing attack, its URL may be blacklisted to protect users from falling victim to the scam.
2. SEO Spamming
SEO spamming involves manipulating search engine rankings through various unethical practices such as keyword stuffing, cloaking, and link spamming. If a website is found to be engaging in such practices, search engines may blacklist its URL to maintain the quality and relevance of search results.
Also Read: How to Create a SEO Friendly URL: Ultimate Tips
3. Unsafe Plugins/Libraries
Website owners often use third-party plugins or libraries to add functionality to their websites. However, if these plugins or libraries are found to have security vulnerabilities, they can be exploited by hackers to gain access to the website's server. In such cases, the website's URL may be blacklisted until the vulnerabilities are fixed.
4. Website Defacement
Website defacement refers to the unauthorized modification of a website's content or appearance. This could be done for political, ideological, or malicious reasons. If a website is defaced, its URL may be blacklisted until the website owner restores it to its original state.
5. Trojan Horses
A Trojan horse is a type of malware that disguises itself as a legitimate program or software. Once installed on a computer, it can perform various malicious activities, such as stealing sensitive information or damaging files. If a website is found to be hosting a Trojan horse, its URL may be blacklisted to prevent users from unknowingly downloading the malware.
6. Malware Codes

Malware code is a type of malicious software designed to infect computers and cause harm. If a website is found to be hosting malware code, its URL may be blacklisted to prevent users from being infected.
Also Read: What Does HTTP 302 Code Means For URL Shorteners?
7. Vulnerabilities in the server
Server vulnerabilities can be exploited by hackers to gain unauthorized access to a website's files and data. If a website's server is found to have vulnerabilities, its URL may be blacklisted until the vulnerabilities are fixed.
8. Suspicious download links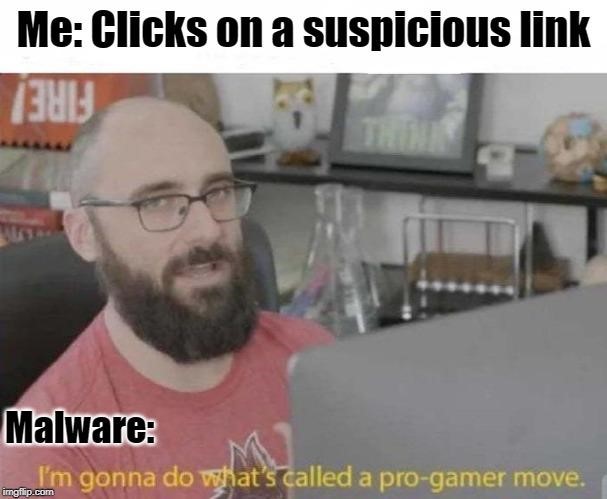 If a website includes suspicious download links that lead to potentially harmful software or files, its URL may be blacklisted to protect users from downloading such content.
9. Malicious content
If a website is found to contain malicious content, such as viruses or spyware, its URL may be blacklisted to prevent users from being infected.
10. Downloading unwanted programs
If a website prompts users to download unwanted or potentially harmful programs, its URL may be blacklisted to protect users from downloading such programs.
11. Information scraping
Information scraping involves the unauthorized harvesting of data from websites. If a website is found to be scraping information from other websites without permission, its URL may be blacklisted for violating copyright and intellectual property laws.
2.1 How do you check if Google has blacklisted you?
There are clear signs and indications to figure out whether or not Google has blacklisted or penalized your website. I'll dig deeper into this and try to help you out by sharing what I know.
Here are the indicators to look out for when checking if Google has blacklisted your site:
1. Page removal from the search index:
One of the clear indicators of Google blacklisting a URL or a set of URLs from the same website is the removal of the website's pages from its search index. What it means is that your site is no longer appearing in Google search results.
This could be a sign that Google has blacklisted your website, possibly due to a violation of Google's Webmaster Guidelines.
2. The huge dip in organic traffic:
Website owners keep an eye on the traffic numbers of their websites. As soon as they notice a significant drop in your website's organic traffic (without any notification), it could be due to Google blacklisting the website for some reason.
This could happen if Google has removed your website's pages from its search index or if your website's ranking has been penalized.
3. Manual penalty for the site:
Manual penalty could lead to up to 90% drop in traffic or the website URL getting blacklisted. If you receive a manual penalty notification in the Google Search Console, it means Google has identified a violation of its Webmaster Guidelines on your website.
This could be due to black hat SEO techniques, such as keyword stuffing, misleading content, or link-building schemes. A manual penalty can result in your website being removed from Google's search results or a significant drop in organic traffic.
Also Read: How to Evolve your Content Strategy Over Time
4. Malware notification in the Google SERP:
If a website has been infected with malware, Google may detect it and warn users in its search results with a notification that the website may be harmful. The notification may look like this: This site may harm your computer." This can lead to a decrease in traffic and a damaged reputation.
If Google has identified malware on your website, it could lead to URL blacklisting. If the malware notification appears with your URLs in the SERP, ask your website host to scan your website for malware and hire a website developer to do code inspection for code injection. It's always best to change the web hosting if the problem persists.
3.0 How to protect the site from being blacklisted?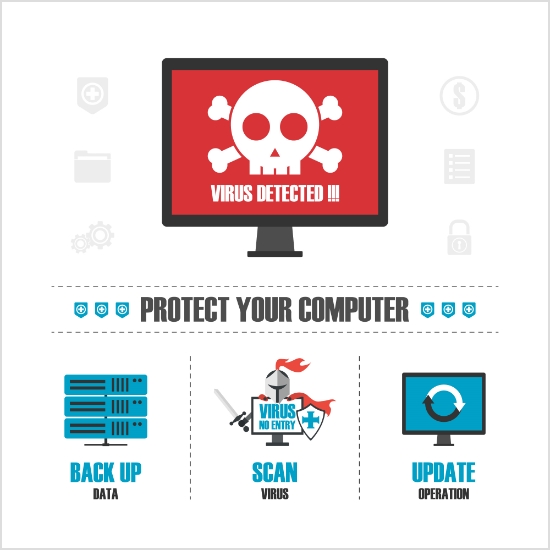 Building an optimized, well-designed website for marketing isn't enough. Often, it's vital to protect a website property from fatal attacks that could turn out to be a pain in the butt if not taken seriously. While at the same time, it's easy to get caught up in other marketing strategies which leads to putting website security and SEO techniques often on the back burner.
If you need a precise plan of action to avoid URL blacklisting, then the following 10 tips would come in handy for you:
1. Use a secure web hosting service:
Choose a web host that is reliable and provides a secure environment for your website. This can help prevent your website from being compromised or hacked, which can lead to blacklisting.
2. Choose a high-quality theme & plugins:
Make sure your website code and layout are clean and optimized for search engines. It can help prevent any issues that may cause search engines to blacklist your website. A premium, high-quality WordPress theme would do the job for you. Secondly, use only genuine and premium plugins/themes on your website to ensure that they are secure and optimized for search engines. Using pirated or un-trusted plugins/themes can lead to security risks and blacklisting.
3. Improve your website security:
Use a reputable website security tool to scan your website to ensure it is free from any malicious code or scripts. Moreover, monitor your website for any suspicious activity and take action immediately if you suspect any security issues. This can help prevent your website from being compromised or hacked.
4. Assign user roles and permissions:
Assign user roles and permissions to ensure that only authorized users have access to your website. This can help prevent unauthorized access, which can lead to security risks and blacklisting.
5. Install an SSL certificate:
Use HTTPS encryption on your website, meaning buy and install an SSL certificate on your domain. Install an SSL certificate on your website to ensure that all communication between your website and users is encrypted and secure. This will help prevent security risks and blacklisting. Contact your domain and hosting provider for the SSL certificate installation.
6. Update your WordPress edition:
It's important to keep your website software and plugins up to date. Outdated software can be vulnerable to security threats, and updating it can help prevent your website from being compromised. Keep your WordPress edition up to date, and ensure that your website is secure and optimized for search engines. It may also help prevent site security issues that lead to URL blacklisting.
7. Apply white hat SEO techniques:
Use only ethical and legitimate SEO techniques to optimize your website for search engines. Using black hat techniques can lead to blacklisting. Avoid using black hat SEO techniques. These tactics can include cloaking, hidden text, bulk backlinks, and other manipulative tactics that violate search engine guidelines.
8. Limit WP login attempts:
Limit the number of login attempts on your website to prevent brute force attacks and hacking attempts. Plus, keep a strong login password for your WP admin account.
9. Replace broken links:
Regularly check for broken links on your website and replace them to ensure that your website is functioning properly. While broken links may not lead to URL blacklisting, it sure sends out an SEO signal.
10. Implement a DMARC policy
Implement a DMARC policy to help prevent email spoofing and phishing attacks. This will help protect your domain reputation and prevent your website from being blacklisted by email providers.
3.1 How to access website with URL blacklist warning?
Your website browser might prompt a warning notification to exit the website or move ahead with caution. It's always best to keep your anti-virus software active and updated just in case.
Furthermore, try to understand the essence of the blacklist warning. Often the expiration or the absence of the SSL certificate prompts a warning message on the website. Some website visitors who have no idea about an SSL certificate, chicken out immediately.
Similarly, if your anti-virus software warns that there is a serious threat of malware or phishing attack on the website you're browsing, you shouldn't move forward. Instead, try to exit the website and find an alternative website to visit.
3.2 When to block and allow URLs?
Before figuring out when to block or allow URLs, it's important to comprehend how URL blocking works.
There are levels of URL blocking. On the user level, you may install a Chrome extension for blocking the website and blacklist the website URLs you want to block. This way, no one on your PC would be able to access those URLs.
Furthermore, there is country-level URL blocking where a governing body orders the concerned department to block a specific website on a state or country level.
So URL blocking could be due to any reason, for instance, national security, blasphemy, rules violation, etc. The decision to block or unblock a URL depends on the case and the reason varies from case to case.
4.0 Conclusion on URL Blacklisting
I do not doubt that URL blacklisting is an important tool that helps protect users from visiting websites that are deemed unsafe, malicious, or contain harmful content.
Search engines and web browsers use site filtering systems to identify and block access to such blacklisted websites, thereby preventing users from being exposed to potential security risks or malicious content.
While URL blacklisting is an effective tool, website owners must take measures to ensure that their websites comply with search engine guidelines and do not engage in any malicious activity that may lead to URL blacklisting.
By taking proactive steps to maintain website security, website owners can help prevent their websites from being blacklisted and ensure that their websites remain safe for users to visit.
A lot of digital marketers, bloggers, and entrepreneurs prefer using URL shorteners to share their content on social media.
While there are so many benefits of using link management tools, one of the reasons is to hide the main URLs from suspicious users and hackers on social media.
I hope you learned a lot about URL blacklisting and taking away a ton of value from this article.
5.0 FAQs about URL blacklisting
Is URL blacklist a virus?
URL blacklisting isn't a virus, but malicious viruses on the web server could lead to URL blacklisting in search engines. So always keep an eye on your website performance and security.
Is a blacklist permanent?
URL blacklisting may last until the appropriate actions aren't taken to clean the website code or change the web hosting server to ensure a smooth and safe user experience for the website visitors.
What does blacklist mean in security? 
Blacklisting refers to the act of being flagged by an authority or a platform. The cybersecurity experts educate and help audience the audience on the security of websites, apps, email addresses, and social media accounts.
What kind of websites will the search engine blacklist? 
Any website that contains malicious viruses, phishing codes, and suspicious scripts may get blacklisted by search engines.
How can I check if my site is blacklisted? 
There are several ways to check the site's blacklisting status, such as hiring a cybersecurity expert, using an online URL blacklist checker tool, and keeping an eye on the site status in your Google Search Central account.
Are blacklisted URLs and blacklisted domains the same thing?
Blacklisted URLs mean the specific page URLs have been blacklisted, whereas the blacklisted domains mean the complete websites have been blacklisted.
You May Also Like:
What Is Affiliate Link Cloaking & How To Do It?
What is a Vanity URL and Why You Need One?
How to mask a URL link using a URL shortener?
Affiliate Link Tracking To Optimize Your Earnings
Hassaan Khan
Hassaan Khan is a freelance writer for SAAS companies, e-commerce stores, and niche websites. He has contributed to SEMrush, ThriveGlobal, BloggingCage, AllBloggingTips, and several other publications. He builds niche websites, publishes e-books, and helps website investors with his done-for-you niche site-building service.