TL;DR

Can you even do SEO on Facebook?
Facebook, like any other website, can also benefit from SEO practices. This can be done by covering these key elements of Facebook SEO.
Optimizing your page's profile information, such as the page name, description, and keywords.

Posting high-quality and relevant content optimized for social platforms and search engines.

Building a strong network of followers and engaging with them regularly.

Encouraging people to share and interact with your content.

Making sure your page is publicly accessible to search engines.

Utilize social management and optimization tools to improve branding.
What is Facebook SEO?
Facebook SEO is the process of optimizing a Facebook page to increase its visibility in search results on the Facebook platform and other search engines like Google. This can be done by improving the page's profile information, posts, photos, and followers. By optimizing your Facebook page, you can make it more likely that people will find your page when they search for related topics or keywords on Facebook or other search engines.

15 Techniques for Facebook SEO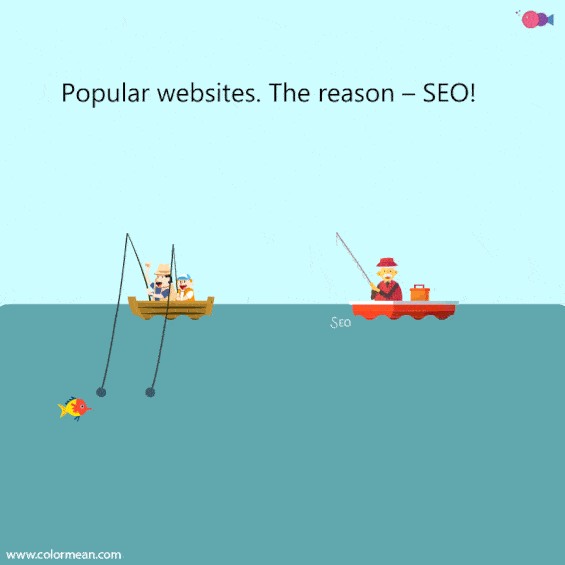 Here are several ways to optimize your Facebook information for better visibility and accessibility in search results:
1.Know your audience: 
Understand who your target audience is and what kind of content they are interested in. Tailor your content to their interests and needs.
2. Optimize your page's profile:
Make sure that your page's profile is fully filled out and includes relevant information about your business, such as your website URL and contact information.
Use a descriptive and keyword-rich page name: 
Your page name should accurately reflect the products or services you offer, and include keywords that people might use when searching for your business.
Write a compelling page description: 
Your page's description should be a brief summary of what your business is all about, and should also include keywords.
Set your page's privacy settings to "Public": 
Go to your page's settings and make sure that the "Who can see your future posts?" option is set to "Public." This will allow search engines to crawl and index your page's content.
Add contact information:
Adding contact information like your business address, phone number and email address can also help people find your business more easily.
Use categories:
Assign your page to one or more categories that best describe your business.
3. Claim Unofficial Pages:
When advertising on Facebook, it's important to claim and manage any unofficial pages that may be created by the platform or users. These pages may contain incorrect information and can negatively impact your brand's reputation. Proper management of your main Facebook page and all other associated pages is essential for building a strong presence on the platform.
It's important to note that claiming an unofficial page does not guarantee that it will be removed, but it will give you control over the page's content and messaging. Also, it's important to keep the page updated with relevant and accurate information in order to provide value to the audience.
4. Add keywords in your page's "About & Bio": 
Use keywords that are relevant to your business in the "About & Bio" sections of your page as it will help search engines understand the context of your pages.
5. Use friendly URLs for your Facebook Page: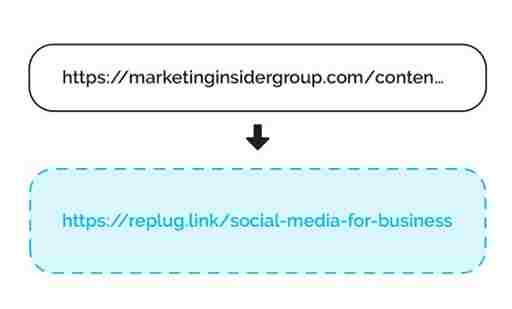 Build brand consistency by creating SEO-friendly URL's are custom links that can be created for a Facebook page to make it more memorable and easier for people to find. It can improve SEO by making it easier for users to remember and share the link. Utilize personal branding tools to increasing overall brand awareness.

6. Add your website link to the page: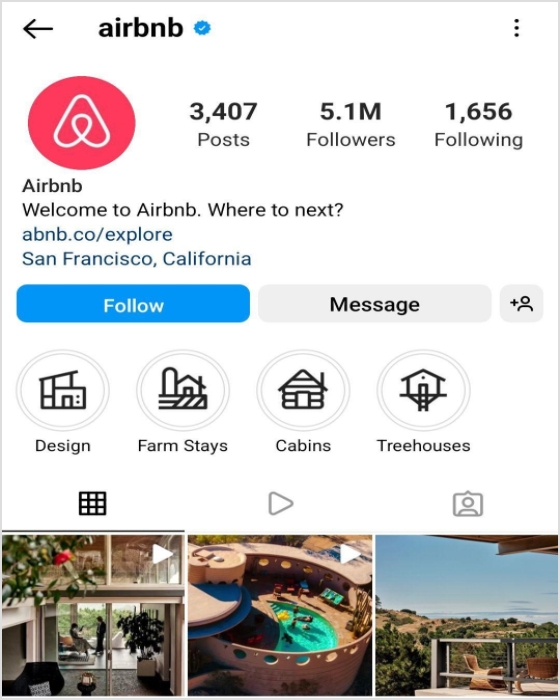 Adding your website link to your page can help search engines understand that your website and your Facebook page are related.
Related: How to Create Facebook Friendly URL on Mobile and Desktop?
7. Create & share valuable content: 
Posting high-quality and relevant content that provides value to your followers. This will encourage them to engage with your content and share it with others.
Use interactive content: 
Use interactive content such as polls, quizzes, and surveys to increase engagement and encourage people to share your post.
Post regularly: 
Posting regularly will help you to keep your page active and relevant and will increase the chances of your post appearing in the news feed of your followers.
Share other's post:
Sharing post of others will create a community feel and will help you to increase your visibility in search results.
Share your page: 
Sharing your Facebook page with your friends, family, and colleagues and ask them to share it with their network can also help drive more followers.
8. Optimize your posts: 
Using keywords in your post's title, caption, and text that are relevant to your business and what people might use when searching for your business. 
Use hashtags: 
Use relevant hashtags to make your post more discoverable and increase its visibility in search results. It will help search engines understand the context of your post and make it more discoverable.
Related: First comment hashtags
9. Post on the best time: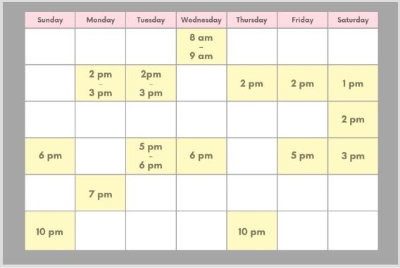 By posting during peak activity times, your posts are more likely to be seen by a larger audience, which can increase engagement and participation. Use analytics tools to track the activity on your page and identify the best times to post.
According to ContentStudio's study, Thursday is the best day to get most engagement on Facebook. Whereas, Tuesday, Wednesday and Fridays are also good days to post.
Related: Facebook scheduling made simple
10. Run Facebook Ads:

Use Facebook ads to reach a larger audience and increase your page's visibility.
Use Facebook targeting: 
Facebook's targeting options allows users to reach people who are more likely to be interested in your business.
Run retargeting Ads:
Retargeting is a form of online advertising that allows you to show ads to users who have previously interacted with your website or content.
Related: How To Utilize Replug for Facebook Retargeting Ads?
11. Enagage & collaborate with others 
Collaborate with other pages: 
Collaborate with other pages in your industry to reach a larger audience and increase your page's visibility.
Engage with your followers: 
Respond to comments and messages, and actively engage with your followers. This will encourage them to continue following your page.
Host contests and giveaways: 
Hosting contests and giveaways can help you to increase your followers and engagement on your page.
Use influencer marketing: 
Reach out to social media influencers in your niche and ask them to share your page with their followers.
Related: 7 Strategies to Ensure your Next Influencer Marketing Campaign is a Success
12. Get backlinks: 
Get external links pointing to your Facebook page from other websites.
13. Create Compelling CTA's: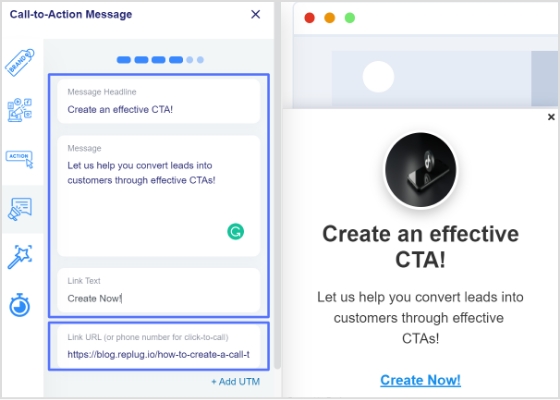 Call-to-Action (CTA) ads can be an effective way to guide potential customers through the sales process and encourage them to take a specific action. To create a successful CTA ad, make sure the language is clear and concise, and addresses the needs and pain points of your target audience. Use a sense of urgency but avoid making unrealistic or aggressive claims. This can help increase your reach and audience by promoting your solution to potential customers.
Related: Call To Action For Social Media : 15 Best Examples
14. Use Facebook Messenger Chatbots:
AI-powered Facebook Messenger Chatbots can be a valuable tool for businesses looking to improve their customer service, lead generation, and marketing efforts.
Customer service: Chatbots can provide 24/7 customer service by answering frequently asked questions, troubleshooting issues, and directing customers to the appropriate resources or human agents.
Lead generation: Chatbots can be programmed to ask qualifying questions and collect contact information from potential leads, which can then be passed on to the sales team.
Marketing: Chatbots can be used to deliver personalized and targeted promotions, content, and offers to customers based on their preferences and behavior.
15. Use Facebook Management & Optimization Tools
URL link management tool
It's also important to note that using a vanity URL can also be a great way to make a link more memorable and shareable.
How to create vanity links?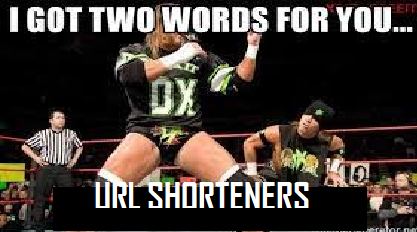 URL Shorteners!
URL shorteners can be used to improve SEO on Facebook by creating shorter, more manageable links that are more likely to be shared. These shortened disguised links improve the visibility of the link on Facebook and are more likely to be clicked on.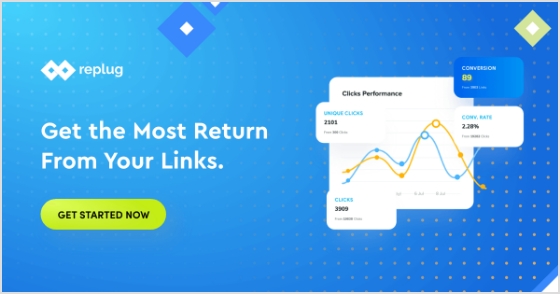 Use a URL shortener service like Replug to create a shortened link for the webpage you want to share on Facebook.
With Replug you can not only shorten links but it also assists  in several other ways explained below.

Deep linking improves engagement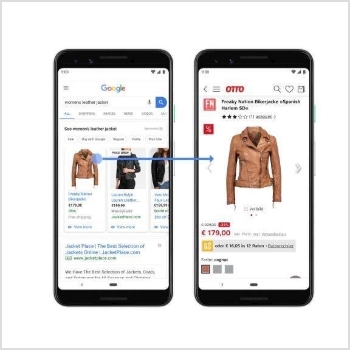 Deep links can improve brand engagement by allowing users to directly access specific pages or content within an app or website, rather than just the homepage. This can help to increase the chances of users finding the content they are looking for and engaging with it, which can lead to increased shares, likes, and comments.
Google and Facebook recommend the use of deep linking for mobile apps for a better user experience, if the app is installed it will open the content within the app, otherwise it will direct to the website.
In summary, using deep links can improve engagement and Facebook SEO by making it easier for users to find and engage with specific content, and by making advertisements more effective.
Increase online visibility using bio links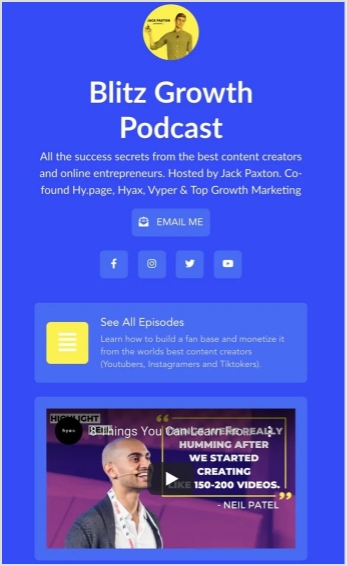 Having a bio link on a Facebook page gives you a great opportunity to connect online users to your other accounts. A bio link allows users to access all important information related to you or your brand through a custom designed web page. Most platforms have a restricted space, i.e. mostly only allow to place a single link in profile. But with bio links you can add multiple links and add other key information as well.
Related: Bio Links
Create clear and compelling call-to-actions
Using clear and compelling call-to-action phrases such as "Learn more" or "Sign up now" encourage users to click on the link. It becomes easier for users to find and engage with specific content, and makes advertisements more effective. Here's an example.
Increase your CTR with a Branded Link Now!
Track clicks and conversions
URL shorteners come with built-in analytics that allow you to track the number of clicks on the link, which can help you understand how well your content is performing on the social platform.
Retargeting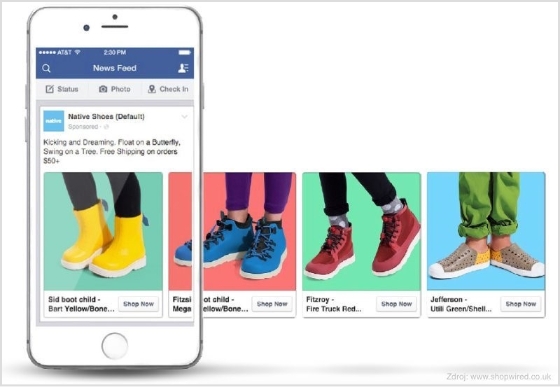 By targeting users with personalized ads that have already visited your website, you can increase the chances of them returning to your website or engaging with your content.
Retargeting can be done by using Facebook Pixel, a small piece of code that can be placed on your website, it allows you to track the actions of users who visit your site and then use that information to create targeted ads.
Additionally, retargeting can also improve the click-through rate (CTR) of your ads, which is a key metric used by Facebook's algorithm to determine the relevance and quality of your content. This can lead to improved visibility and engagement of your content and advertisements on the platform, which ultimately can help to improve your Facebook SEO.
Related: 10 Must Try Facebook Ad Retargeting Strategies to Boost Conversion
Facebook management tool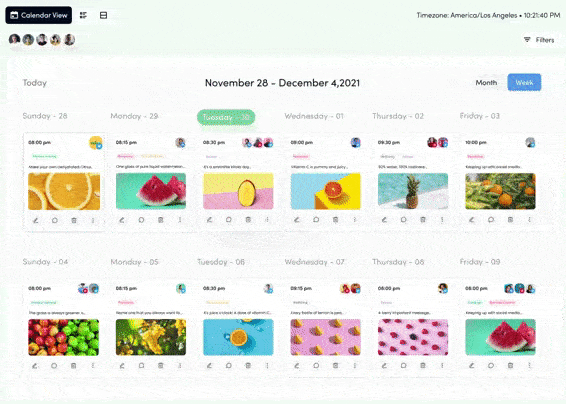 Social media management tools can improve Facebook SEO by helping businesses to:
Social media management tools can help businesses create and schedule posts that are optimized for Facebook's algorithm, using keywords and other best practices for SEO.
Track and analyze performance: 
Social media management tools can provide businesses with detailed analytics on their Facebook page's performance, including metrics such as engagement, reach, and click-through rate. This data can be used to inform and improve SEO efforts.
Monitor and respond to comments and messages: 
Social media management tools can help businesses keep track of comments and messages on their Facebook page, and respond to them in a timely and professional manner, which can help improve engagement and build trust with customers.
Identify and engage with influencers: 
Social media management tools can help businesses identify and engage with influencers in their industry, which can help to increase brand awareness and attract more backlinks to their website.
Automate repetitive tasks: 
Social media management tools can help businesses automate repetitive tasks such as scheduling posts, sending direct messages, and tracking analytics, which can save time and improve efficiency.
Monitor competitors: 
Social media management tools can help businesses keep an eye on competitors and industry trends, which can help inform their own strategy and stay ahead of the curve.
It's worth noting that these tools are just one aspect of a comprehensive SEO strategy, but they can be very helpful in improving a Facebook page's visibility, engagement and performance, which can help in improving the overall SEO of the website.
Related: Instagram SEO
FAQs
Do Facebook ads improve SEO?
Facebook ads can help improve SEO in a few ways:
Drive more traffic to the webpage

Increase brand awareness,

Improve website's visibility and searchability

Collect data on your target audience
Do Facebook posts count as backlinks?
While Facebook posts themselves are indirectly counted as backlinks. Social media platforms, like Twitter, Instagram, and LinkedIn, and it could be a way to drive more organic traffic to your website.
What are the 5 stages of SEO?
There are four stages of SEO: keyword research, title optimization, url optimization, content optimization and backlink building.
What are the 4 types of SEO?
Technical SEO: This type of SEO focuses on the technical aspects of a website, such as its architecture, code, and site structure, to make it more easily crawlable and indexable by search engines.

On-Page SEO: This type of SEO focuses on optimizing individual web pages in order to rank higher and earn more relevant traffic in search engine results. This includes optimizing the content and meta data of the page.

Off-Page SEO: This type of SEO focuses on increasing the authority and trustworthiness of a website, typically through link-building efforts.

Content SEO: This type of SEO focuses on creating and optimizing content in order to rank higher in search engine results. This includes researching keywords, creating high-quality content, and optimizing the content for search engines.
Note that these types of SEO often overlap and work together in a comprehensive SEO strategy.
What is the golden rule of SEO?
The Golden Rule of SEO is to create valuable and relevant content for users.
Who is the World No 1 SEO expert?
Some say Brian Dean, Neil Patel and Mustafa Niazi are great experts in SEO. But it's difficult to say who the "World No. 1" SEO expert is, as there are many talented and experienced professionals in the field of search engine optimization. The industry is constantly changing and evolving, and what works today may not work tomorrow. Therefore, it's important to stay up-to-date on the latest trends, techniques, and best practices in SEO.
Mustafa Niazi
Mustafa Niazi is a blogging addict, a tech fanatic, and a SEO specialist.