Google Retargeting: The Ultimate Guide for 2021
Do you know that 6 out of 10 cart abandoners come back and buy within 24 hours of getting a personalized email?
That's what retargeting across social channels does  for you as a marketer. The truth is; a lot of people never pay due attention to your product for the first time. In fact, they are staring at different options of solutions to their problem by visiting various sites and might not be in a hurry to make a decision. So it is pretty hard to win the customer attention and convert them into your actual buyers.
This is certainly not meant to scare you. In fact, this is where a technique called retargeting comes into play. For this purpose, Google Retargeting plays an essential role in helping you win customers. 
Retargeting is a smart way to re-engage with the audience that already visited your website at least once before. There is a 98% chance to bring visitors back, help you improve brand recognition, and acquire the most sought-after customer attention.
What is Retargeting? How does it work?
Retargeting, also referred to as remarketing, is the process of tracking your online visitors and dropping a cookie to their browsers upon them leaving your website without converting into your customers. This cookie helps marketers retarget their visitors on other websites they visit while they're online. 
Have a look at the image below for a better understanding that how Retargeting works.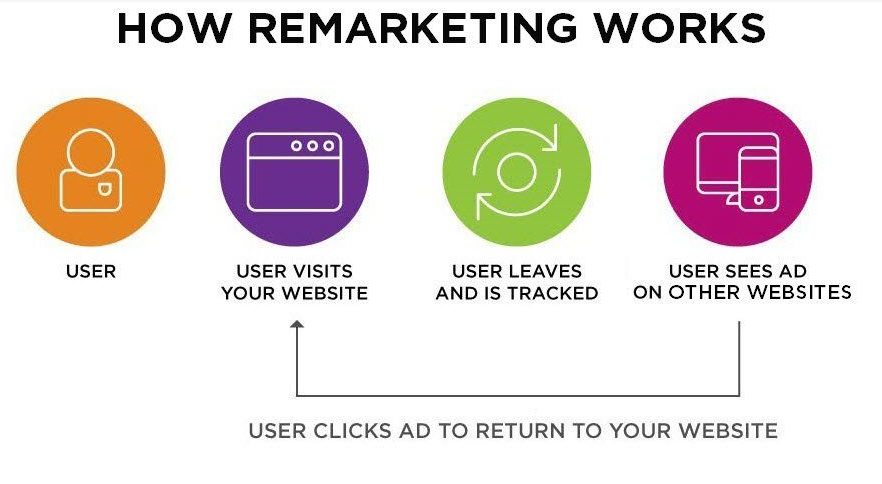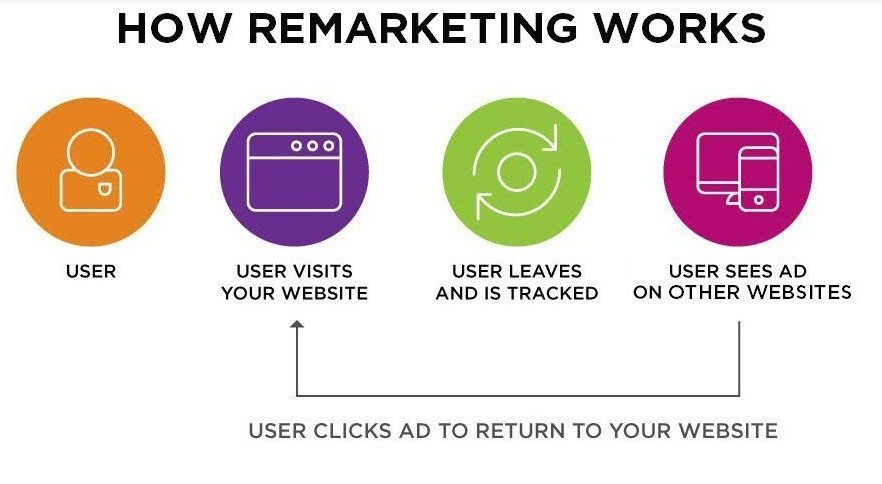 Benefits of Google Retargeting
Get  more ROI
Gain more quality traffic and high conversion rate
Reach a highly targeted audience
Brand Exposure
Do you also think Google is a great option for advertising and enhancing brand recognition in the industry?
Research says so. Google has dominated the most compelling search engine markets over the past decade and continues to do so. It currently controls 87.76% of the market share in June 2021 because it provides a tons and tons of information to marketers or personal users.
Google is also known as the advertising master of the internet. It is able to grant well-organized tracking and targeting tools to advertisers. It also assists the marketers to find more people to target, build brand awareness, and place ads with the target keywords.
Defining Google Adwords Retargeting: 
If you want to advertise your brand on Google, then you must (sign up) at Google Adwords. It is quite easy to manage.  You are only required to add a piece of Google remarketing code to your website so the remarketing audience list can be appended through cookies.
Google retargeting is a dominant technique to reconnect with the visitors and tempt them to make purchases by showing relevant brand ads on different web domains.
Is GoogleAdwords a great investment for marketers to generate more revenue?
Yes, it is. Approximately 97% of Google's total revenues come from an advertisement. Business owners raise per-pay-click budget because the expect a high return-on-investment (ROI) from Google AdWords.
It helps you receive more generous clicks against the branded ads from the audience. Therefore it proves to be cost-effective to get more sales to your website, and eventually helps gain high ROIs. Adwords makes it extremely convenient for marketers to measure the performance of the ads that are viewed by the target audience and allows them to create customized campaigns respective to their re-marketing goals
So, let's discuss how you can set up the remarketing campaign in Google Adwords.
Steps to set up Google Adwords remarketing campaign:
Remarketing is no more a new concept. Not only is everyone in the field of marketing talking about it, but most experts are showing the amateurs how to get the hang of it.
There are three steps for remarketing using Google Adwords.
Step 1#   Set up the Global site tag
You need to add a Google site tag on every page of your website to track the ad click that brought a visitor to your website. It is a web tagging library for examining Google's sites, tracking the conversion, and remarketing products. So, here you have to select the "Audience manager" to build an audience to remarket with the product ads and select the "Audience source".

After that, click on the google ads tag detail and there you'll see the Global site tag you can copy and paste it on your website.


Step 2 #  Create retargeting campaigns
Adwords allows you to create a customized campaign under your own set of rules. While creating a campaign to retarget the audience; you need to set a goal that you'd like to achieve and select the campaign type according to your purpose of Google retargeting.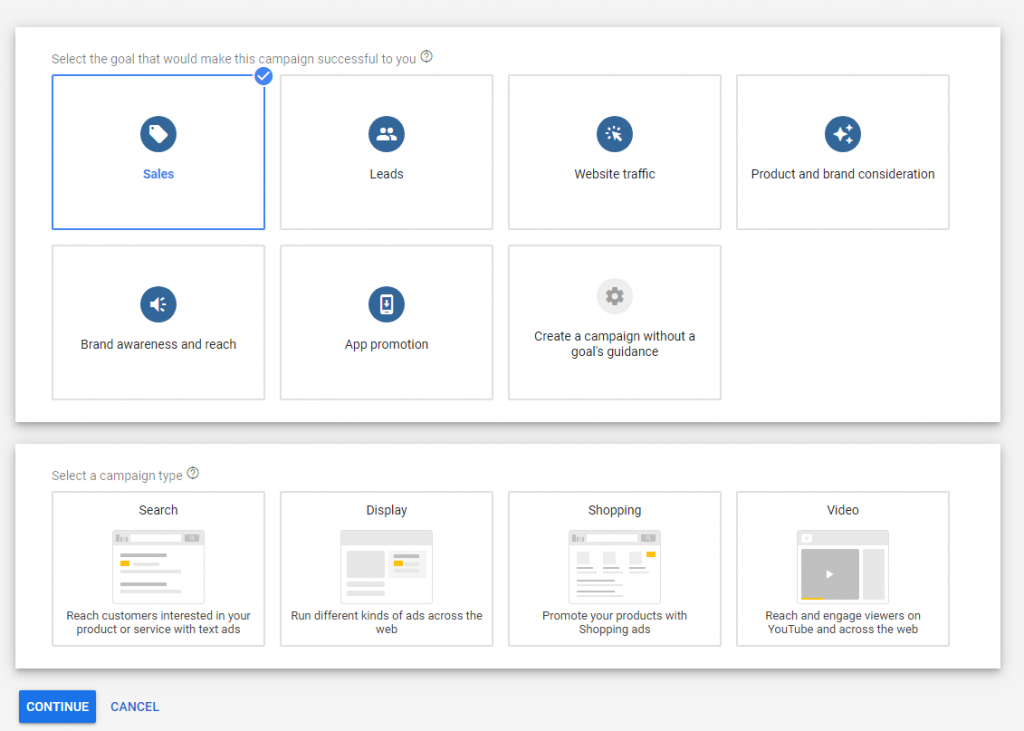 Moving forward, you are required to set the budget, choose your audience, create your ad group, etc. This guideline helps you to create the first campaign and understand a bunch of remarkable setup factors in detail. 
You can carry out Google retargeting with the help of tools like Replug. For this, you need to find retargeting pixel id for Google AdWords before starting off with your campaign.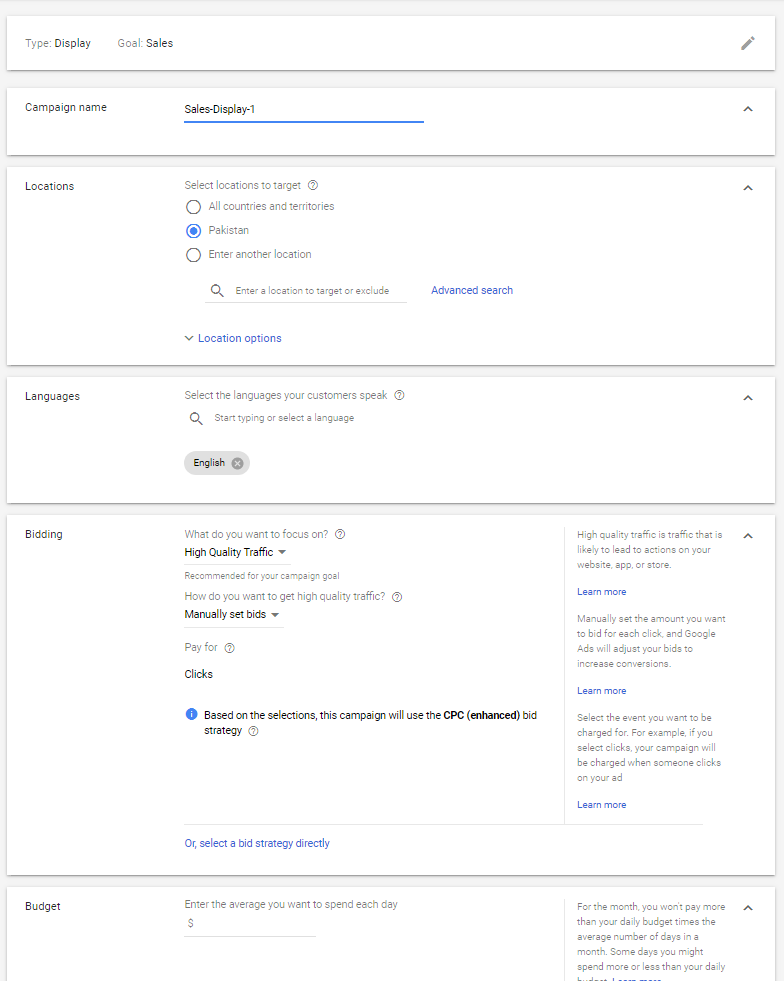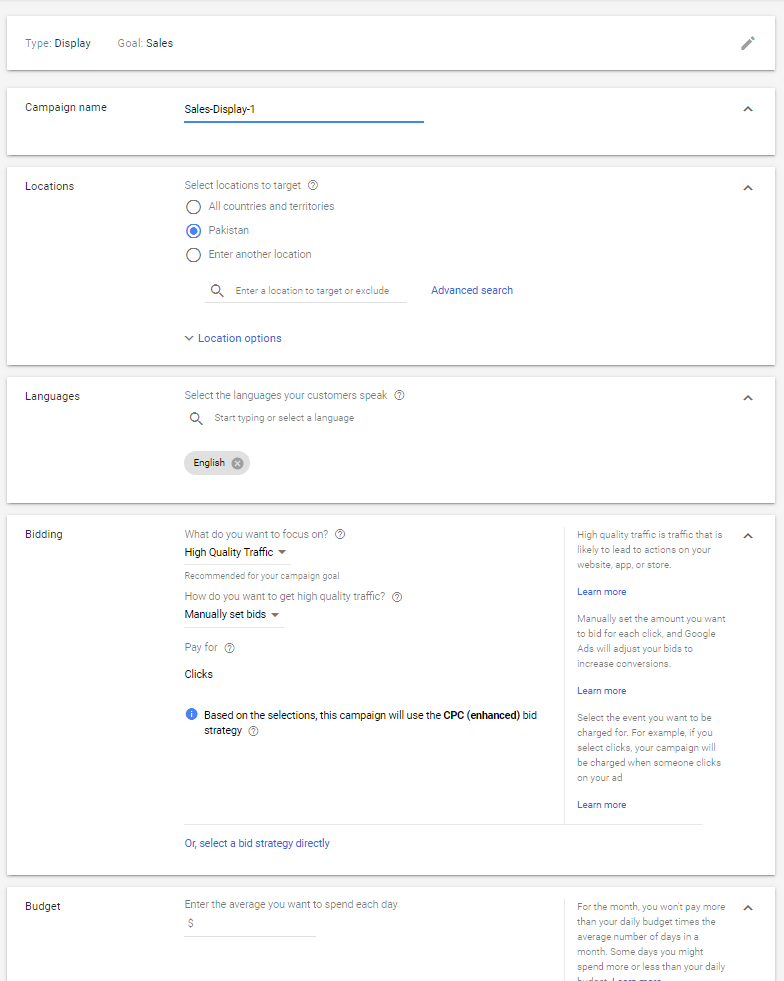 Step 3#   Link Google Analytics with Adwords
In order to find quality data about the traffic, lead, and websites from visitors. Google Analytics is one of the most well-founded tools to help you out. You need to link Google Analytics with Google Adwords to keep a  record of the visitors who are retargeted with the product ads.
Linking these accounts will assist you to examine customer's activities on your website after clicking on the ads. It gives the opportunity to fill the gaps by accumulating information about web traffic and the performance of the website or ads. These directions explain to you how you can link your Google Ads with Google Analytics.
Now, let's take another step further, and delve into some of the most effective Google Retargeting strategies being used by people across the digital marketing arena
4 Best AdWords Retargeting Strategies

Listed down are the Adwords retargeting Strategies that work for almost everyone if done right:
Retargeting the Existing customers
When it comes to advertising a new product or showing ads, then marketers should focus on existing customers because they have already purchased your product and also are aware of its quality.  70% of companies prefer to retain existing customers than acquiring new ones.
Retargeting existing customers speeds up the sales cycle by associating with the brand or product, and also helps conquer the barriers the customers are facing while purchasing the product. So it's a bold approach to spend money, time, effort on existing customers to give a better position to the business.
Dynamics remarketing is another captive strategy used in Adwords. It helps the marketers to show customized ads of a particular product to those visitors who have previously seen it. In other words, we can say it reminds people about the product they have last seen.
Let's take an example here.
Let say, a visitor came to your website and viewed the product there. AdWords assist the marketers to manifest folks ads on the other websites that they've already seen, for promoting their product.
Starting with the dynamics remarketing; the marketer needs to insert product details, price, image, and will be displayed on other websites to retargeting the audience. As shown in the below image.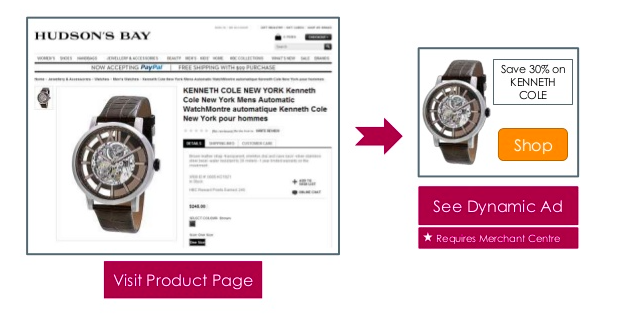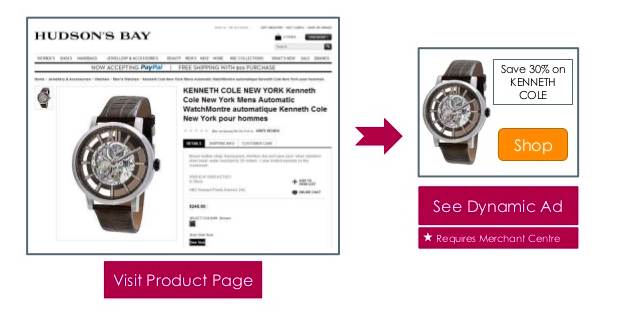 Segment your Retarget audience
Perceiving the customer's behavior is a critical aspect to reach the audience with the appropriate message and get the retargeting experience. Audience segmentation helps optimize the campaign for various web domains and leads to a massive no. of conversions.
If you genuinely want to be a successful marketer, then you have to segment the audience into a different group, based on different behavior such as preferences, interests, likes, or dislikes.
Keep in mind; every individual is different from others and unique in their own way.
Segmenting the audiences becomes an essential factor to target the right audience with the right ads at the right time for the conversion funnel.
Google Analytics helps you to create an audience from the segment to retarget the potential audience or existing audience with the Google ads campaign. It also supports marketers to think strategically and segment accordingly.
Google gives direction to the marketers to build retargeted ads using Google Adwords to get identified by the audience. After segmenting the audience, it would be so useful for the owner of the website to create the remarketing list to re-target the audience with a particular piece of content to get them back to the website.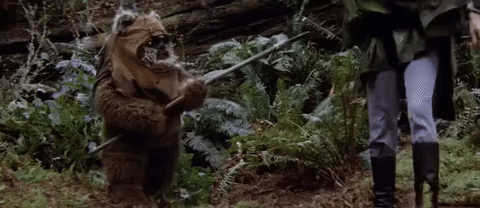 Google presents several tools to remarket your ads, but the Google display network is an exceptional choice while targeting potential customers. To create a tailored advertisement for a particular segment, GDN allows the marketers to display text, add images, or video ads, related to the product or brand.
Content remarketing has the competency to make the visitors curious about the product, assure them to repeat purchases, and interact with the company.
Change your ads for a Non-converting audience!
Does the Audience matter? The answer is Yes, knowing your audience matters more than ever. Because it allows you to figure out what piece of content, solution, or idea they are hunting for.
As we heard before, We can't please everyone with the same content. So don't try to.
If you are showing the same retargeting ads or irrelevant ads over and over again, then the visitors get burned out for sure.
So, creating a different segment of the audience and retarget ads accordingly, will get more clicks and traffic towards your website.
Using Google AdWords, you can tailor Google retargeting ads for each segment and connect with them solely. Marketers could give a fair overlook to their ads to drive the attention of retargeted customers. They can add images, make visitors laugh, and offer varying incentives such as price discounts, free shipping, etc.
Have a look at this image: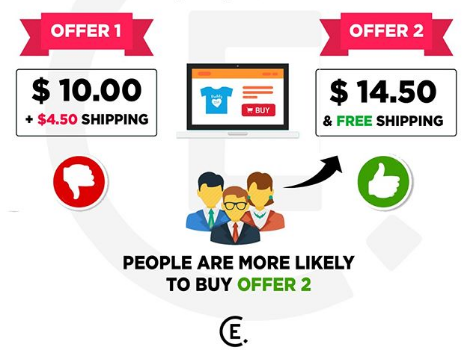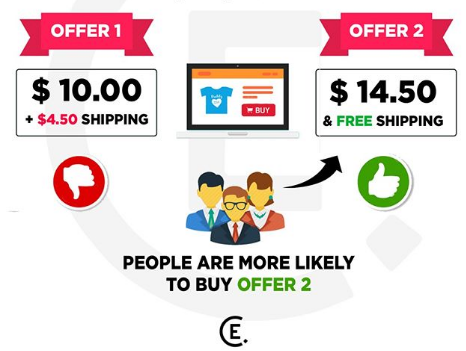 Final thoughts
Google Retargeting is a dominant technique to retarget those visitors who have enough interest in your product or brand and also a ridiculous way to move your business steadily and smoothly.
It's not easy to persuade the audience to convert into loyal customers. Therefore marketers are required to spread the awareness of the brand or illustrate the brand's active presence by showing ads repeatedly on the other websites which customers visit frequently.