When we browse social media or our favorite websites, the advertisements blend into the background, hardly getting noticed. This is because we are exposed to between 4,000 and 10,000 advertisements daily. Our brains are good at reducing background noise; otherwise, we'd all probably go crazy (or chuck away our laptops and phones in a blind rage).
On the other hand, retargeting is a powerful tool for marketers because it allows them to reach people who have visited their websites. Retargeting is also easy to set up and manage.
Retargeting ad examples are everywhere, but what makes them so effective? The answer lies in their ability to generate high-quality traffic that converts.
Retargeting ads are designed to get attention and bring potential customers back to your site. They use data about previous visitors' browsing history to target them with ads based on their interests. This can be done through browser cookies or data from other websites, such as social media platforms.
In this post, we've rounded up some awesome retargeting ad examples to help you get started with your campaigns.
What is a Retargeting Ad?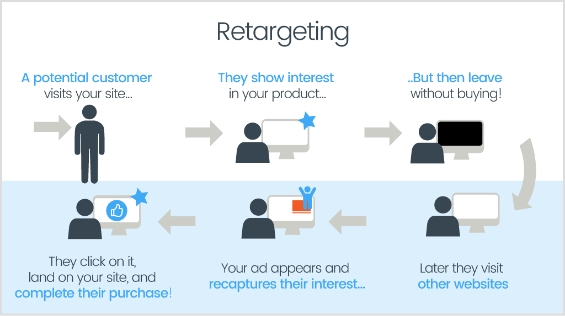 A retargeting ad is a display ad that follows a user around the web. These ads are based on your site's visitors, showing up when users visit other sites. They're often used as an extension of remarketing campaigns (where ads follow users around after they've visited your site), but they can also be used to promote products or services.
Retargeting ads are powerful tools for marketers because they can target specific visitors who have already expressed interest in your brand. In addition, they help you convert those visitors into customers by following them around the web and reminding them why they should buy from you instead of someone else.
Best Retargeting Ad Examples
The best retargeting ad examples have a clear call to action. This can be as simple as asking viewers to "download this free ebook" or "sign up for our newsletter."
The best retargeting ad examples show the product or service's value and how it will benefit your customers. They need to be relevant to what the person has been looking at before they got to your website, so it's important to have good tracking in place to ensure you're showing them ads for products they're interested in.
Retargeting ads are effective because they can capture the attention of people who have already shown an interest in your product or service. This is why they effectively drive sales and leads, especially when used correctly.
Here is a list of 15 awesome retargeting ad examples that you can use for inspiration:
Twitter is a powerful social media platform that can be used to promote your business. Twitter retargeting ads are one of the best ways to use Twitter for marketing. These ads are typically displayed on Facebook, Instagram, and other social media platforms. They allow advertisers to display ads to users who have visited their website before. These ads are designed to encourage users who've already been interested in a product or service offered by your company to convert.
Example 1: Amazon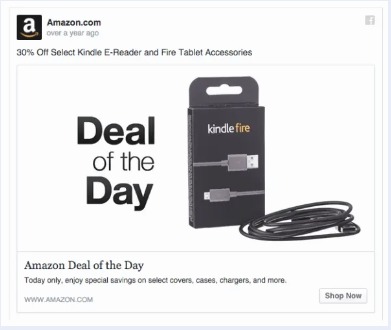 This Twitter retargeting ad example shows how brands can use Twitter's native ad format to display relevant products or services in front of their targeted audience. The product being advertised here is for sale on Amazon, which means that those who visit this page can purchase it directly from Amazon without having to go through any other steps in between.

Example 2: Nissan Motor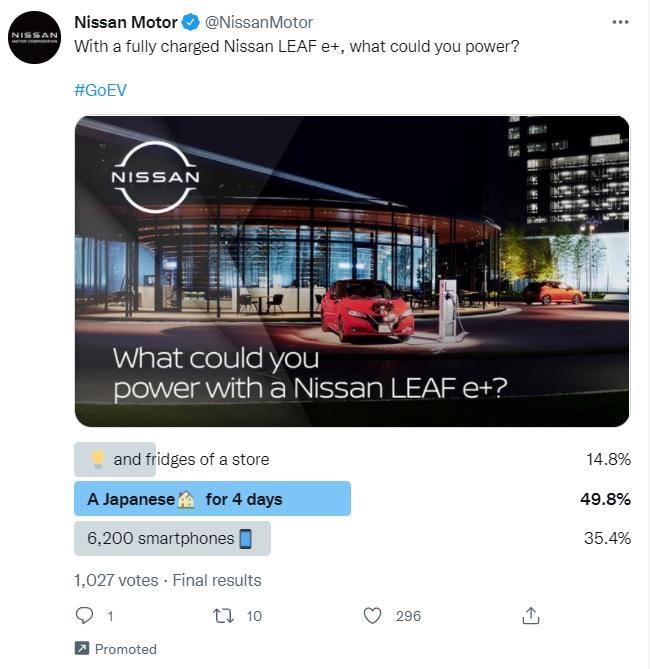 Nissan Motor Corporation created this ad to advertise their new product, the Nissan LEAF E+. The ad is humorous and informative. It's a fact that many electric vehicles are slower and more powerful than classic cars. However, the LEAF E+ has more power than most EVs in its class, making it a competitive vehicle in terms of speed.
Related: Reasons To Start Using a Link Shortener For Twitter

Facebook Retargeting Ad Example
The greatest approach to show your product or service to those who have previously expressed interest is through Facebook retargeting advertisements. A cookie that monitors user surfing patterns and displays relevant adverts on Facebook is what causes the advertisements to appear.
Related: A Complete Guide to Using the Facebook Pixel
Example 3: Airbnb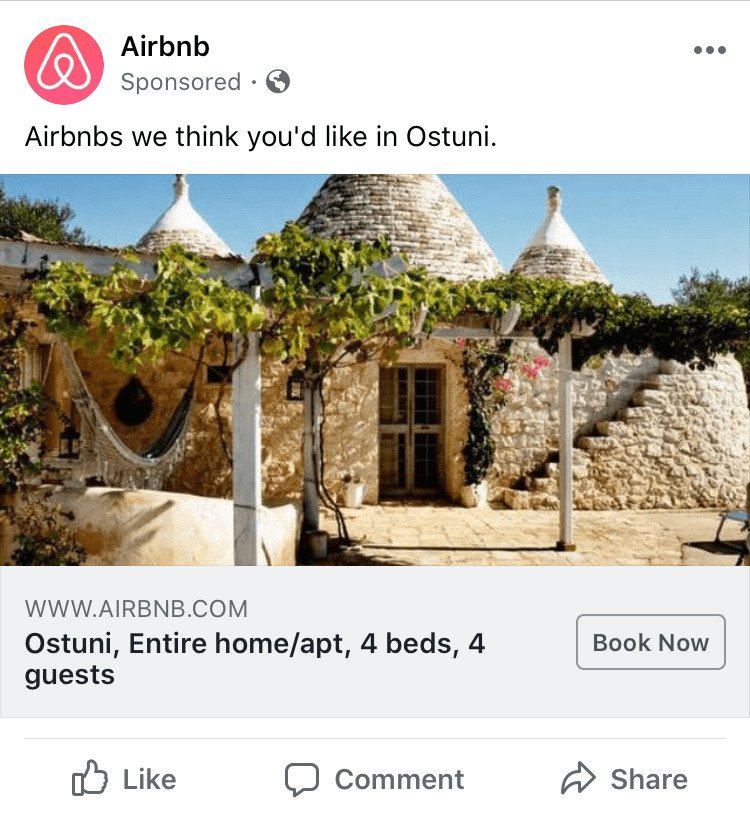 By joining your email list or downloading an ebook or whitepaper from your website, visitors who have previously expressed interest in your brand or products can be targeted using Facebook's custom audiences function. This example of Airbnb demonstrate how effective targeting individuals who are already familiar with your brand or product can be by combining bespoke audiences with other targeting choices like geography and hobbies.
Related: Utilize Replug for Facebook Retargeting Ads
Google retargeting ad campaign examples
The world's most popular search engine is Google. The tool is excellent for remarketing efforts as well.
When running a retargeting campaign, choosing which retargeting platforms will be most effective for your business is important.
Google has been using retargeting for years now, and they know it works. Here are some of the best examples:
Example 4: Lexus
Toyota's luxury brand, Lexus manufactures premium cars and uses clever marketing strategies in its advertisements. The above picture does not show a car. However, it can still evoke specific emotions in potential buyers because of its allusion to luxury, comfort, and power, which are all things that customers associate with the Lexus brand.

They hope this feature will help set them apart from the competition and convince a potential customer to choose them over other car manufacturers. They are publicizing it in this advertisement.
In a seamless piece of advertising, viewers are directed from an online banner ad to a landing page with a video ad that features the same color scheme and introduces Lexus's most recent piece of cutting-edge technology, in this case, a speaker system. This seamlessness is alluring because the landing page advertisement is an extension of the banner advertisement.

The advertisement promises a luxury car but delivers a vehicle advertisement. The promise is fulfilled via the landing page, which is part of the advertisement. If it were just another vehicle advertisement, the force of the ad would be diminished. If Lexus's cost-per-click went down, it would have less impact on consumers.
Example 5: Klarna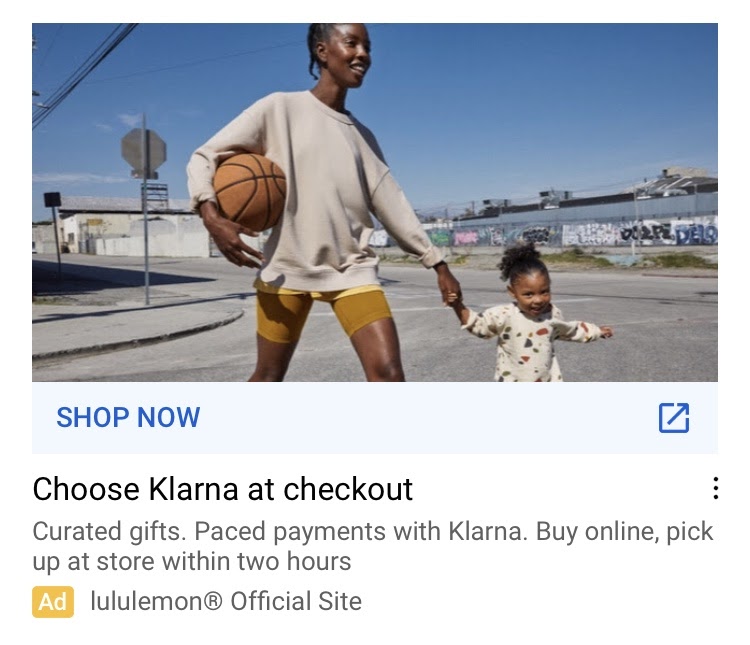 Not every new visitor to your website ends up as a client. Sometimes prospective customers get sidetracked or need more time to consider their options.

Example 6: Nike
Nike's Retargeting Ad is one of the best examples to understand how retargeting can drive sales. This Retargeting Ad uses the "Running Shoes" product category and customizes the ad for each product. 

It also includes a call-to-action at the bottom that encourages users who have visited their site to purchase the item they were looking at previously. This example shows how easy it is to personalize your retargeting ads based on user behavior and preferences.
Related: 4 Fatal Retargeting Mistakes to Avoid
TikTok retargeting ad example
TikTok is an incredibly popular app that lets users create short video clips and share them with friends. The app has been downloaded more than 2 billion times, making it one of the most popular social media apps on the planet. 
These TikTok retargeting ads use dynamic creative features such as product recommendations and carousel ads to keep their audience engaged throughout their entire visit. According Magna, USA based researched firm to repurposed ads increase the purchase intention of viewers by 8%.
Example 7: Guess
"Guess," a creative apparel company, sought to improve youth brand engagement and affinity. So they created the #InMyDenim hashtag challenge. They found that people had difficulty expressing their sense of style when wearing denim.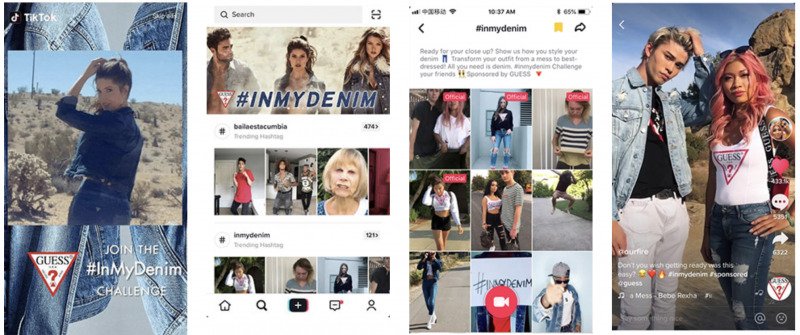 The advertisement increased followers for their business account by 12,000+, engaging 14.3% of their audience and increasing CTR by 16.5%.

Email retargeting ad examples 
Email retargeting is a powerful tool for marketers, and it's one of the most effective ways to get people back on your website.
Email retargeting ads can help you convert more sales by reminding people of what they've seen on your site and encouraging them to take action. They're also an easy way to reach out to customers who left without making a purchase.
Email has evolved from being a tool for academics to a widely used technology throughout the world. The, global email users are expected to reach 4.5 billion by 2025.
Example 8: NordStorm
Nordstrom uses emails to reach out to customers who haven't completed their shopping carts in a bid to win them over before they decide to leave. The store sends an email with a list of the items they left unpurchased and encourages them to return those items to their cart by highlighting their "Free Shipping – Free Returns" policy.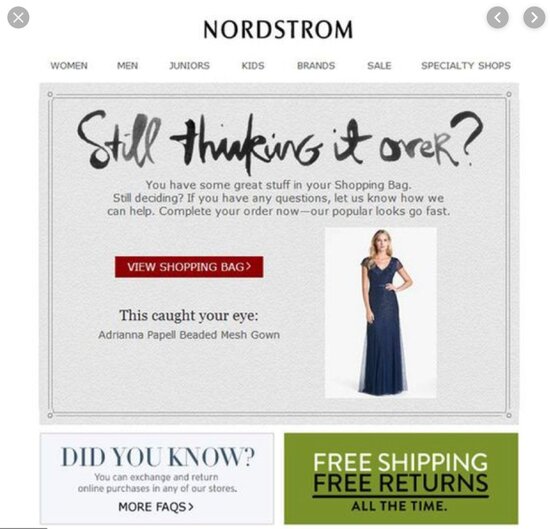 Example 9: Netflix
Netflix uses retargeting ads to promote their original content series like Orange Is The New Black, Stranger Things, and House of Cards, and films like Crouching Tiger Hidden Dragon: Sword of Destiny and Beasts of No Nation. People who watch these videos on Netflix are then shown related content from other movies or TV shows when they browse other websites online to remind them of what they just watched, so that they will want to come back and watch more!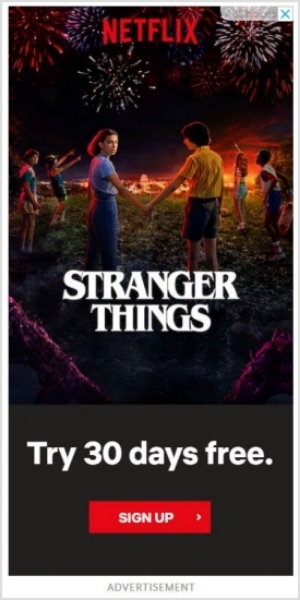 Example 10: Adidas
Adidas knows exactly who its target customer is and what they want: sneakers! This ad targets its ideal customer with an image that reminds them of a shoe they love (or want). It also uses an image of someone wearing its products rather than just a picture of the product itself so it can be more relatable to its audience. This is particularly effective when trying to sell something that is only sometimes popular among all demographics (like $200 shoes).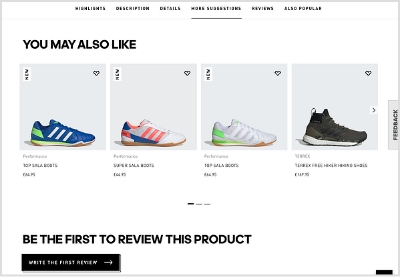 Ecommerce retargeting ad examples
Ecommerce retargeting ads are a great way to reach potential customers who have visited your website but have yet to purchase. You can use them to increase your sales and customer retention, which will help increase your customer lifetime value.
Example 11: Bellroy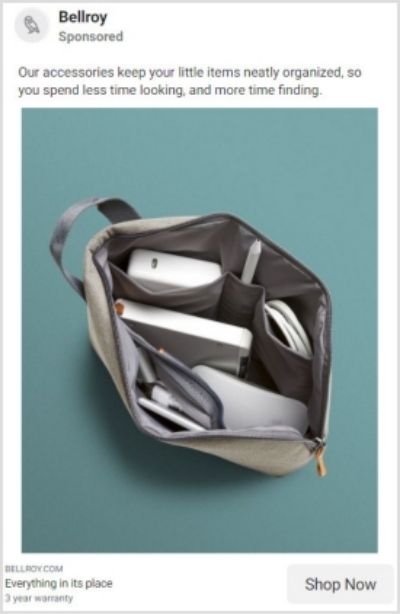 Bellroy is a provider of more functional and useful accessories than a conventional wallet. Since consumers commonly own wallets, Bellroy must succinctly convey the benefits of its product and how it functions in a single advertisement.

Example 12: Chubbies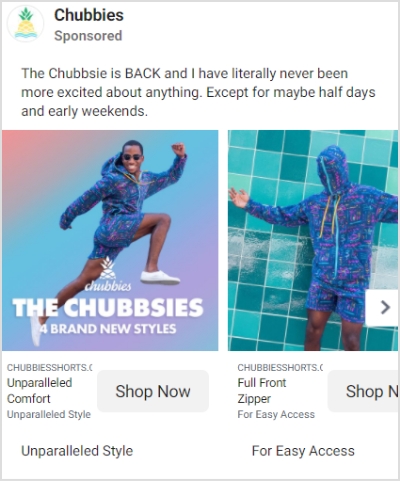 In 2011, two Stanford graduates started the men's clothing company Chubbies. The company gained popularity by selling short shorts, but it now offers a range of fashion items and even swimwear. In addition to its signature apparel, Chubbies focuses on projecting a humorous and entertaining image as a brand. The company engages with clients on a different level than most other businesses do via the imaginative use of comedy in their marketing.

Example 13: BestBuy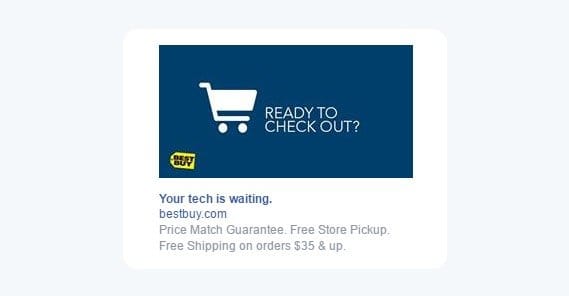 This advertisement perfectly illustrates how a cart abandonment advertisement may seem. Shop around at Best Buy until you discover something you want, then add it to your shopping basket. If they believe you would still be interested in purchasing the goods after you leave, you will continue to see this advertisement.
 Instagram Retargeting Ads
Instagram is a great place to find your audience. With over 800 million monthly active users, it's easy to reach a large audience on Instagram. The platform also allows you to create rich media ads, including video and carousel ads, that can be more engaging than traditional text-based ads.
Example 14: Dollar Shave Club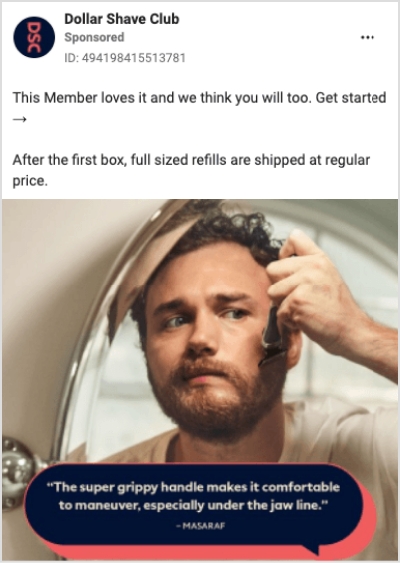 Dollar Shave Club offers a great example of educational advertisements on Instagram. Users will learn why they should purchase the products, and they can even take advantage of a currently running promotion.
Related: 7 Ways You Can Use Instagram Bio Links to Your Advantage
Benefits of using retargeting ads: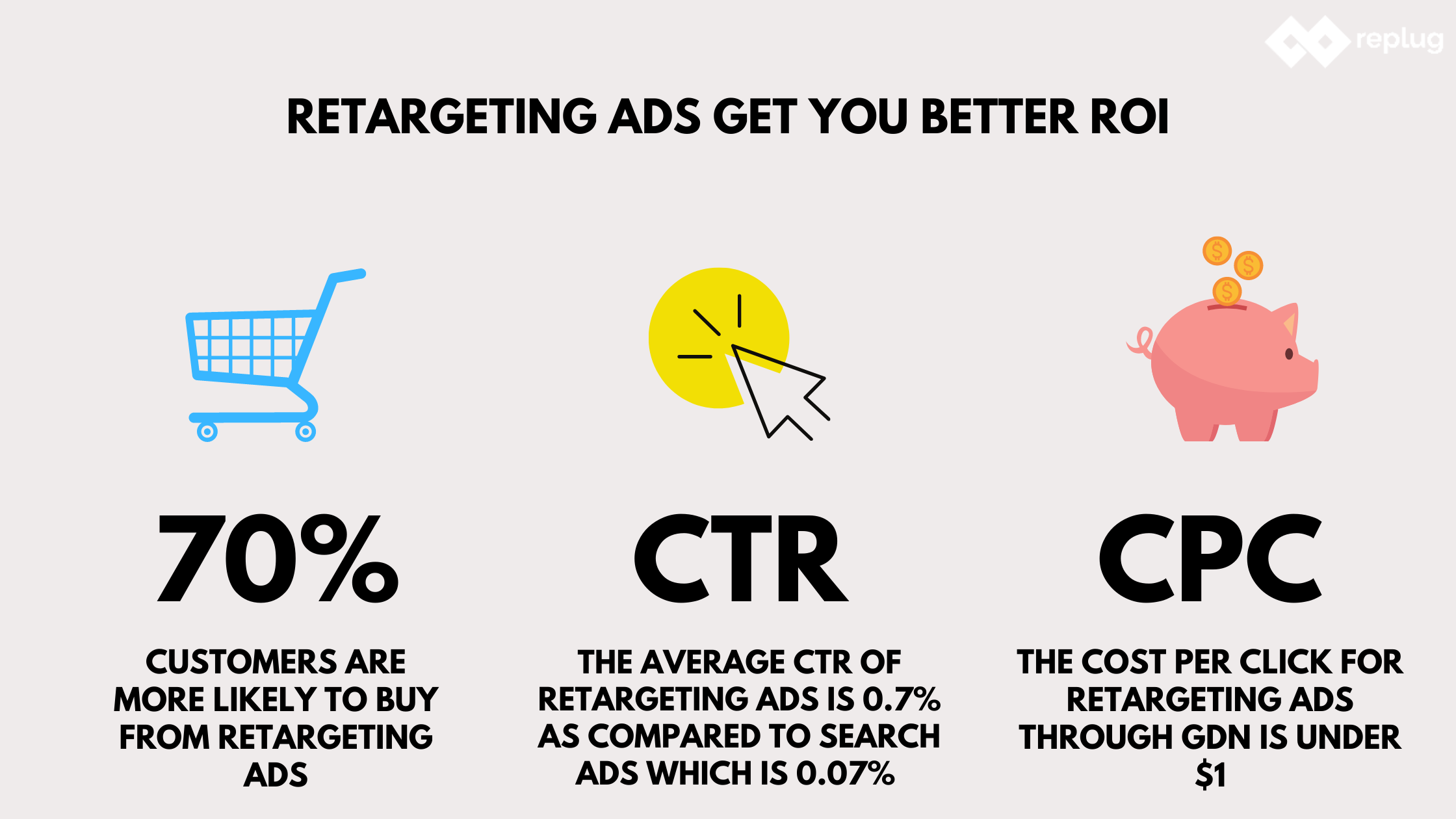 The biggest benefit of retargeted ads is that they allow you to target customers based on their interest in your products (or services). This means that you don't need to pay for impressions – you only pay when someone clicks on your ad and visits your site. That's why it's called the "pay-per-click" advertising model.
Here are some ways you can use retargeting to benefit your business:
With retargeting ads, you can target users with cookies or other identifiers that allow you to show them ads based on their past behavior on your website or application. For example, if someone visits your website but doesn't make a purchase, you may want to show them an ad with a discount offer or a coupon code so they can save money when they return to complete their purchase.
When people abandon carts without paying for items (known as cart abandonment), retailers need to reach out and get those shoppers back into their stores before someone else does. Retargeting helps retailers recover more lost sales by showing them ads for items in their shopping carts and encouraging them to complete their purchases.
Related: Retargeting Efforts To Win Back Online Customers
Retargeting helps you connect with more customers, which can increase your sales and improve your return on investment (ROI). With retargeting, you're only paying for customers who are already interested in your products or services.
Accelerating the buyer journey
Retargeting involves targeting users who have already shown interest in your products or services. You can show them relevant ads based on their past visits to your website or social media pages. This helps you reach people who may have abandoned their shopping carts before completing their purchase. It also allows you to convert these visitors into loyal customers by reminding them about your products or services before they forget them.
Retargeting outperforms other digital ad channels.
According to a study by AdRoll, retargeted ads have a higher conversion rate than non-retargeted ads. The study also found that 42% of people who see retargeted ads purchase within one day.
Retargeting is cheap compared to other advertising 
The cost of running a retargeting campaign will depend on how much you want to spend and how many visitors you want to reach out to. You can pay as little as $0.10 per click or even lower if you accept lower-quality traffic.
Retarget-specific URL visits
If you're running a retargeting campaign with Google Ads, you'll be able to see how many people visit a specific URL after seeing your ad. This is a great way to see if visitors are taking action on your website after seeing your ad. You can also use this data to optimize your campaigns and create more effective ads based on what works best for your business.
Retarget existing customers
You can use retargeting ads to reach potential customers who have already visited your site. For example, suppose someone visited your website but didn't convert (for example, they didn't buy anything). In that case, you can run an ad that appears when they browse Facebook or another site that uses cookies (a small text file stored in a user's browser) to recognize them as having been on your website before.
Key Takeaways
With the number of conversion-focused retargeting ads available, you can find a few great examples that fit your needs. The key is to experiment and test different ad formats, targeting methods, and landing pages to see what works best for your audience. You'll only know how effective your ads can be once you try them!
Frequently Asked Questions
Q1:What are the unique retargeting ad campaign types?
Display retargeting ads are the most common. They're also the most effective. This type of campaign allows you to target people who have already visited your site by displaying ads on other sites they visit.
Search retargeting ads are another powerful tool in your arsenal. By using them, you can display ads on Google and Yahoo Search Engine Results Pages (SERPs). A search retargeting ad can be displayed when someone searches for keywords that relate to your products or services. For instance, if you sell dog treats, you could create an ad that would appear whenever someone searches for "dog treats."
Q2:What Makes Someone Click On a Retargeting Ad?
The best retargeting ads are relevant, timely, and personalized. They're designed to resonate with their intended audience by tapping into specific interests or needs. You can use retargeting to drive people to your website or product pages.
Q3:How do I create a retargeting ad campaign?
The first step to creating an effective retargeting campaign is identifying your target audience. Once you know who you want to reach, you can use Facebook's Custom Audiences feature to upload your customer list or email subscribers to the platform. Once you've uploaded your list, you can start creating ads that will appear when those people visit other sites and apps on the web.
Q4:Why do I get ads for stuff that I think of?
Retargeting is a great way to capture the attention of prospects who didn't convert during their first visit to your site. With retargeting ads, you can show them ads based on the products they viewed or searched for on your site.
Q5:Why do I see ads for things I have already purchased?
Retargeting is based on what you've done in the past, so it will show you products similar to the ones you have viewed. For example, if you have viewed a pair of shoes on our website, we can show you similar shoes in the future.
Q6:Which method of retargeting ads works best: cross-device or cookie based?
Cookie-based devices are preferable because they are a more accurate way to target users than cross-devices. However, cross-device targeting can also work if you need more data from cookies.
Mustafa Niazi
Mustafa Niazi is a blogging addict, a tech fanatic, and a SEO specialist.