An effective call to action directs audiences to take a specific action, which can lead to sales or conversions. A call-to-action generator helps you increase engagement and lead generation and drive traffic to a website. Therefore, CTAs are an essential part of any marketing or sales strategy as they help to convert leads into customers.
Why make CTAs using a link shortener?
Creating a call to action (CTA) using a link shortener has several benefits. 
Shortened links are more visually appealing and take up less space, making audiences more likely to click on them.
Additionally, link shorteners provide analytics and tracking features, enabling you to track how many people click on your CTA. This helps in understanding the effectiveness of the CTA and the engagement of the audience. 
Lastly, CTAs also help make the link more manageable, especially when it's shared on social media platforms where the character limit is a constraint. 
Overall, a link shortener in a CTA can help increase click-through rates. Also, it makes tracking the CTA's performance easier, which is crucial for any marketing or sales strategy.
Read Now: Call To Action For Social Media: 15 Best Examples
How to make a call to action using Replug?
Follow these steps to make a call to action in Replug.
Step 1: Sign in to Replug or create a free account. 
Step 2: Go to the Manage section on the main dashboard and click campaign.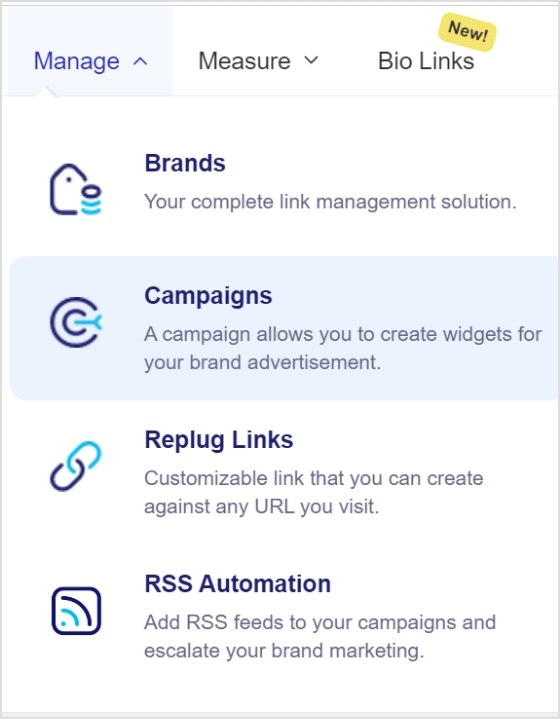 Step 3: Click the "create new campaign" button in the campaign section.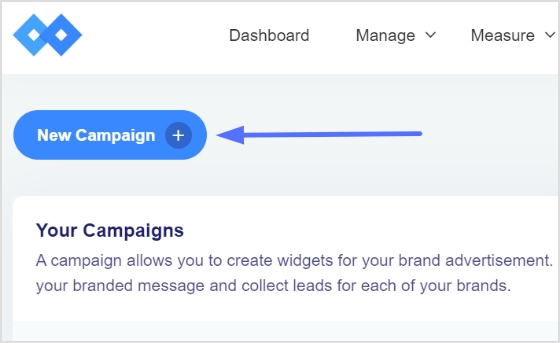 Step 4: To create a new campaign, you must select a brand first. You may choose an existing brand or create a new one if needed.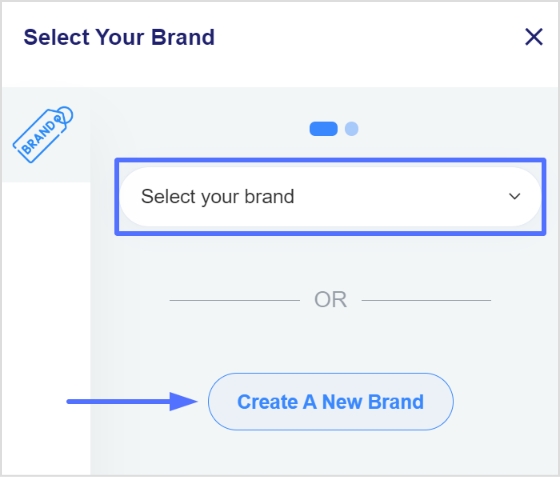 Step 5: Click the next button once you've selected or created a brand.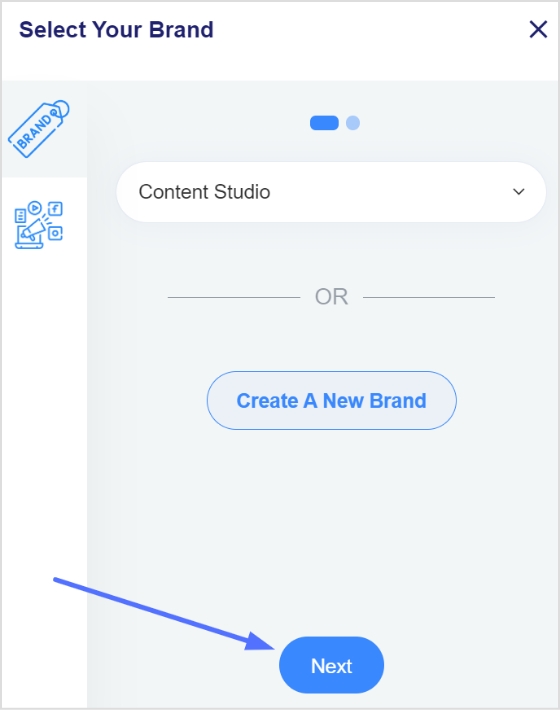 Increase your CTR with a Branded Link Now!
Step 6: You will now see a page for choosing a campaign type. Choose a name for your call-to-action campaign here.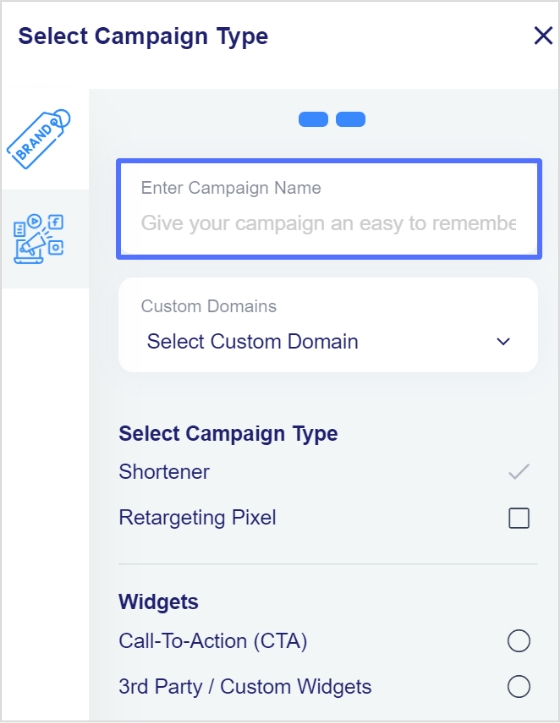 Step 7: Select the call to action option from the campaign type page and click the next button.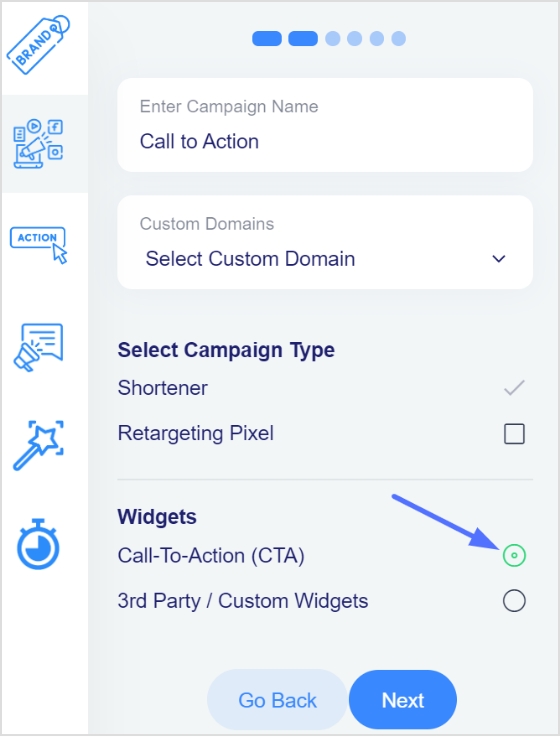 Step 8: Select your CTA type; here, we've selected a link CTA.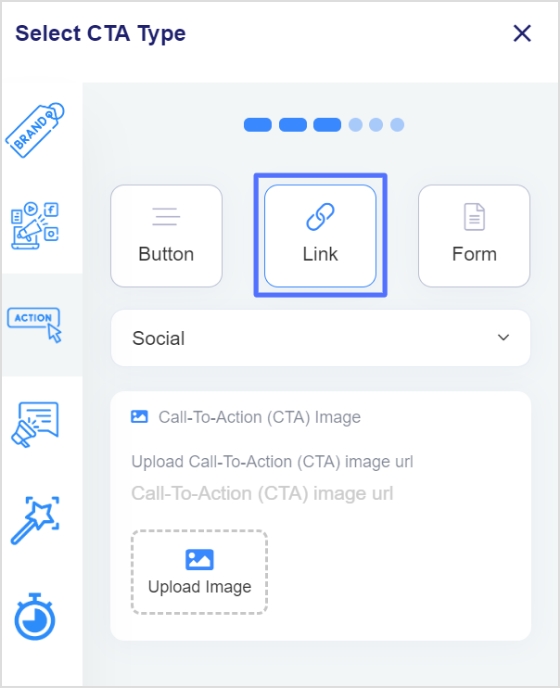 Also Read: How to create a call to action using a URL shortener?
Step 9: After selecting the CTA type, you need to select the theme for your CTA. Your CTA's appearance depends on your CTA's purpose. As for this case, we have chosen a scroll box CTA theme.
Note: Read more about the use cases for different theme types to understand which CTA theme is perfect for you.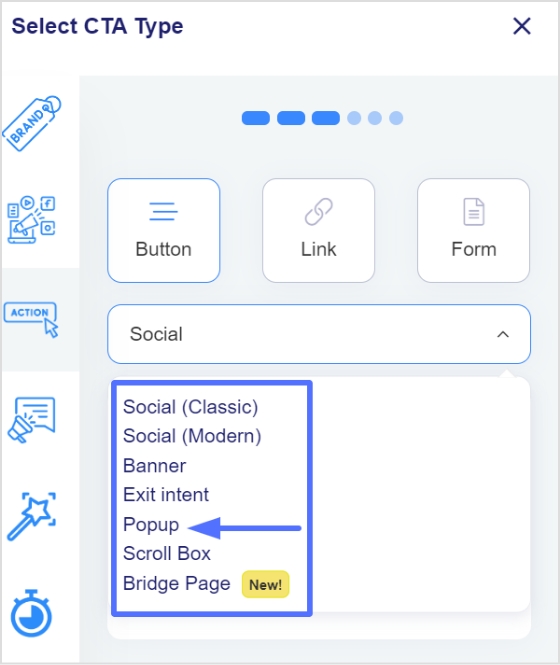 Step 10: Enter your URL and upload an image for the CTA, then click Next.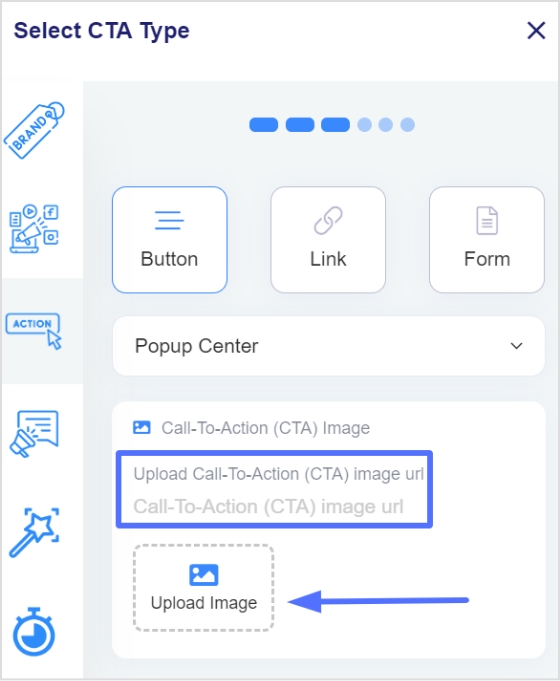 Step 12: You are now in the CTA message section. 
Write your headline, message, and CTA button text. And enter the URL of the CTA in the last block. 
Note: You can also preview the CTA side by side, as shown below.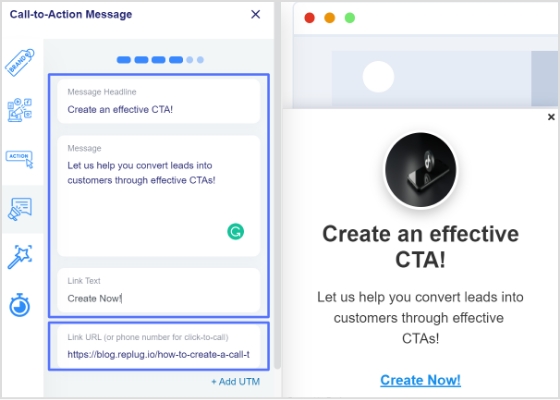 Step 14: You're now in the CTA customization section, where you can add colors. (Background colors, text colors, CTA button background colors, CTA button text colors). Choose your colors and click next. 
Step 15: In the final step, you will select the seconds, after which the CTA will be displayed to the user. 
Alternatively, you can select the "On exit-intent" option to display the CTA when the user wants to exit the page.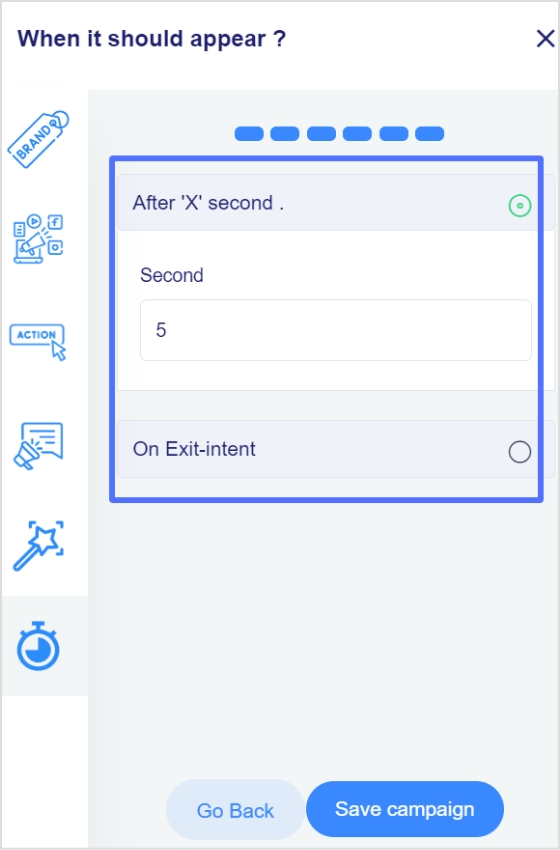 Step 16: Save the campaign; now, you can share it across other platforms. Ensure that your newly created campaign appears in the campaigns section.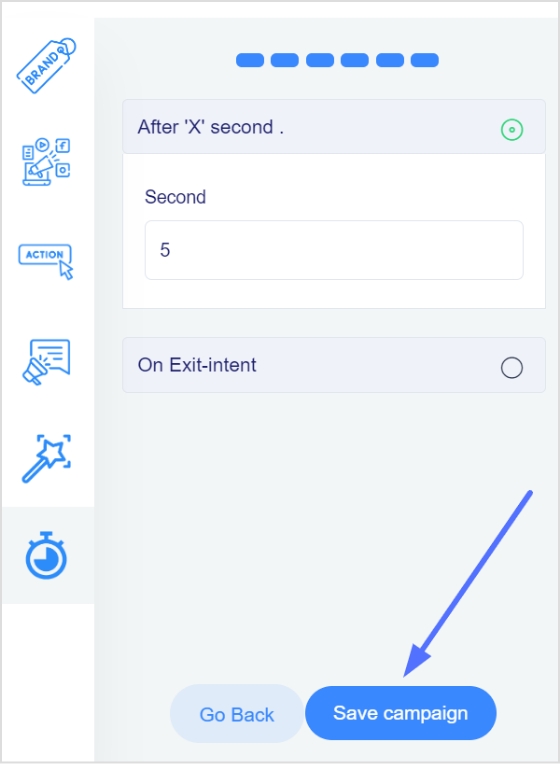 Also Read: How to Create a perfect Call-To-Action (CTA) For Maximum Conversion.
Track your CTAs with Replug:
Replug can also assist you with tracking the performance of a "call-to-action" (CTA) on a website. It provides analytics features enabling users to monitor the number of clicks a CTA receives. This information can be used to evaluate which CTAs are most successful and adjust marketing strategies accordingly.
Also Read: What is a Tracking URL and How Does it Work?
FAQs
How do you write a good CTA?
To write a good call-to-action (CTA), you should:
Use action-oriented language:

Encourage the user to take action by using verbs such as "buy," "Subscribe," "register," etc.

Make it clear and specific:

Be clear about what the user will get or achieve by clicking the CTA.

Keep it simple and easy to understand:

Don't use jargon or complex language.

Use contrasting colors:

Make your CTA stand out using contrasting colors or graphics.

Make it stand out:

Make sure your CTA is prominently placed and stands out from the rest of the content on the page.

Test different versions:

Different versions of your CTA to see which performs best, and adjust accordingly.

Make it compelling:

Make it sound like a valuable opportunity they want to take advantage of.

Use urgency and scarcity:

Use language that creates a sense of urgency and scarcity, such as "limited time only" or "while supplies last."
Trending Now:
How to Shorten a link using a URL shortener?
How To Change A URL Of Any Website?
Brand Consistency:  Build Brand Consistency Using Branded Links
Arslan Jadoon
Meet Arslan, a skilled website blog and content writer who combines creativity and expertise to deliver engaging and informative pieces that captivate audiences.