Links can be long and unwieldy, especially if they contain a lot of parameters or tracking information. Shortening the link can make sharing easier, especially on social media platforms with limited space.
Here's the best part: A URL shortener can also provide analytics and tracking information to see how many clicks the link has received and where those clicks are coming from. 
Some URL shorteners, like Replug, and Bitly,  also offer additional features, such as the ability to customize the link or set an expiration date. 
Overall, using a URL shortener can make it easier to share links and track their performance, and it can be beneficial when sharing links online.
Here's a step-by-step process to shorten any link in just a few minutes. 
How to shorten a link using Replug?
Step 1: Sign in to Replug or create an account for free.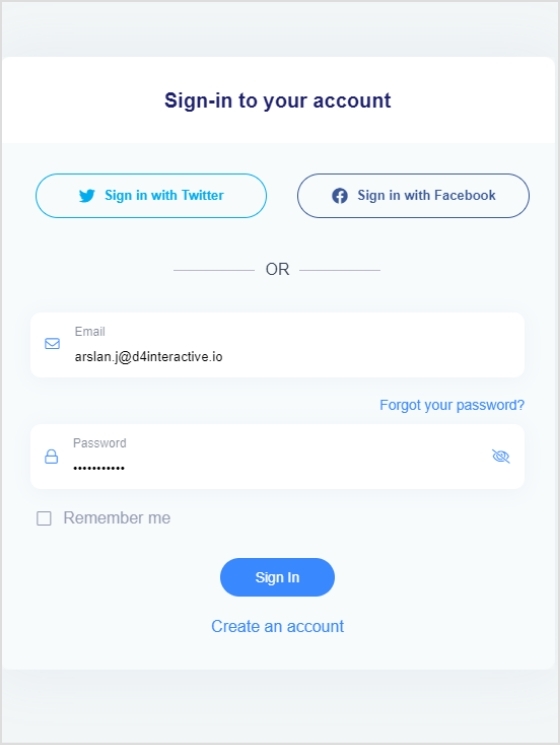 Step 2: Choose a campaign from your main dashboard, or create a new one.
Note: Here's how to "Create a campaign in a few seconds."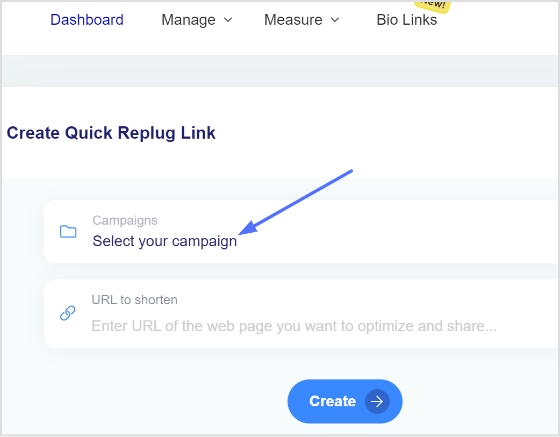 Step 3: Enter the link in the "URL to shorten" section below "Select your campaign" and click create. 
Note: Here, you can also add UTM parameters to your link to track the performance of that link. Using UTM parameters can help you better understand which marketing channels and campaigns are driving the most traffic and conversions for your website.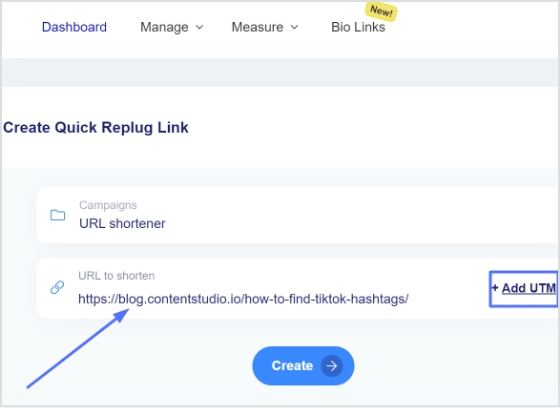 Step 4: Your link will be shortened. Click the edit icon and type the URL slug you want to use in the link.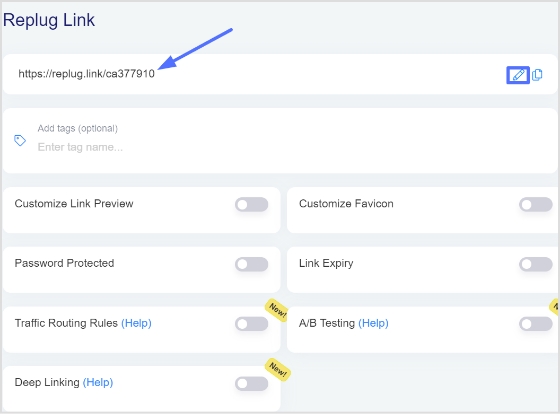 Step 5: Copy the new link, hit the update button, and you're done. 
Note: You can add some amazing Replug features to your link, as some of them are shown in the image below. You can use any of these features with your Replug link and take your campaign to the next level. Additionally, check out our CTA campaign features to see how they can help you elevate your marketing efforts.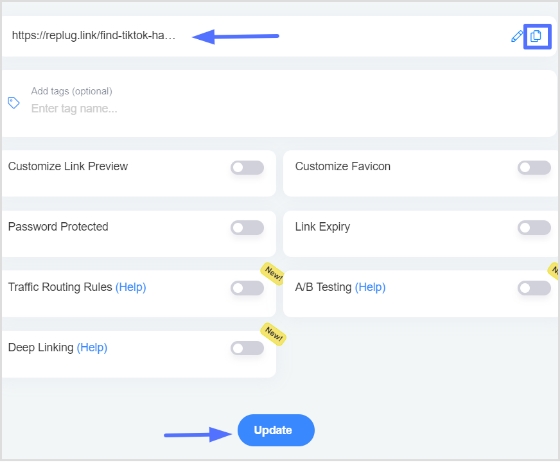 FAQS
What is a URL shortener?
A URL shortener is a tool that takes a long URL and converts it into a shorter, more concise URL that is easier to share and remember. For example, the long URL "https://www.example.com/products/red-shoes/womens?size=8&color=red&utm_source=newsletter&utm_medium=email" could be shortened to something like "http://www.example.com/products/redshoes."
URL shorteners work by creating a mapping between the short URL and the long URL. When someone clicks on the short URL, they are redirected to the original, long URL. This is useful for various purposes, such as sharing links on social media or tracking clicks on a link.
What is a custom URL shortener?
A custom URL shortener is a tool that allows you to create short, personalized URLs using your domain name. For example, if your business's website is "example.com," you could create a custom URL shortener using a subdomain such as "go.example.com" or a subdirectory such as "example.com/go." This would allow you to create short URLs like "go.example.com/redshoes" or "example.com/go/redshoes," redirecting to a longer URL.
Why use a custom URL shortener?
Using a custom URL shortener has a few benefits:
It allows you to create short, branded URLs that are more memorable and professional-looking than generic short URLs.

It can give you more control over the short URLs you create, as you can customize them and set up redirects as needed.

Some custom URL shorteners offer additional features, such as tracking clicks, password protection, and setting expiration dates for links.
Overall, a custom URL shortener can be useful for businesses and individuals who want to create and share short, branded URLs.
Trending Topics:
How to change Shopify URL for sharing on social media?
Why Your Business Needs a Custom URL Shortener?
Brand Consistency:  Build Brand Consistency Using Branded Links
6 ways brands can use Replug to strengthen the customers-journey 
YouTube URL Shortener-A Must Have For Every YouTuber
Instagram URL Shortener Tools To Elevate Your Marketing
Arslan Jadoon
Meet Arslan, a skilled website blog and content writer who combines creativity and expertise to deliver engaging and informative pieces that captivate audiences.