There's no question that branding is one of the most important elements of any successful business strategy. It's the first thing customers see and makes them trust you – or not trust you – to do business with you. So it's important to ensure your branding is consistent across all media platforms, including your website, social media accounts, and marketing materials.
Branded links are one of the most essential pieces of the puzzle regarding building brand consistency. In addition, branded links help achieve brand engagement and traffic.
In this blog post, we'll outline the benefits of brand consistency and give tips on building it into your business. Navigating the waters of branding can be daunting, but by following these guidelines, you'll be on your way to a robust and consistent brand identity!
What is brand consistency in marketing?
Creating a solid brand identity is essential for any business. This is especially true for modern businesses that rely on social media and online marketing to reach their target audience. Brand consistency helps to create a unified brand identity that customers can easily recognize. This allows them to form positive customer associations with your brand name, boosting your online presence and attracting new customers. So, keep brand consistency at the top of your mind when planning your marketing strategy. It will help you achieve your marketing goals sooner and with less effort.
Why does consistency matter in marketing?
Building trust and credibility are essential for any business. That's why consistency is so important in marketing – it helps create a consistent image for your business that customers can trust and rely on. By being consistent, you can decrease the amount of marketing you need to do in the long run – think of it as one significant investment! Plus, a memorable brand experience leads to customer loyalty. When customers re-engage with customers who have drifted away. So, brand consistency is a great way to build a successful business!
What is a branded link?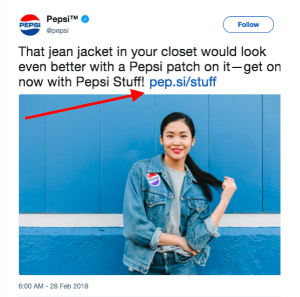 A branded link is a hyperlink that appears after your company name or website URL in web search engine results pages. In other words, it's a custom URL slug associated with your brand, feature, or marketing campaign.
How do you achieve brand consistency using branded links?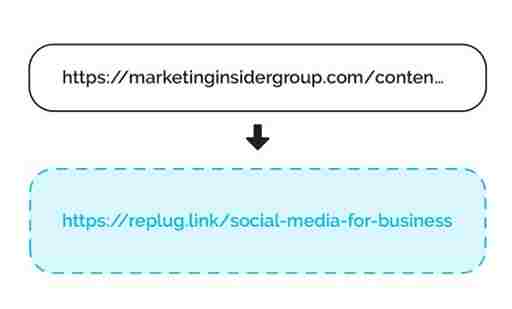 Building brand consistency is crucial if you want your marketing campaigns to stand out. One way to achieve this is by regularly adding branded links to your content. Branded links help your website look more authoritative and credible and can boost traffic and conversions. To ensure you're using high-quality anchor texts relevant to your industry and target audience, have a well-organized campaign.
Branded short links create a sense of trust and credibility, which leads to stronger customer relationships and higher loyalty. Additionally, brand consistency can help drive traffic to your website. This, in turn, can increase conversion rates and ROI. So, keep your branding consistent and see its positive impact on your business!
Brand consistency is an essential element of effective online marketing. When you share online links, ensure that your online links are branded. Create a message consistent with your brand so customers can easily understand and trust it.
Increase your CTR with a Branded Link Now!
Benefits of building brand consistency using branded links
Below are several benefits of building brand consistency.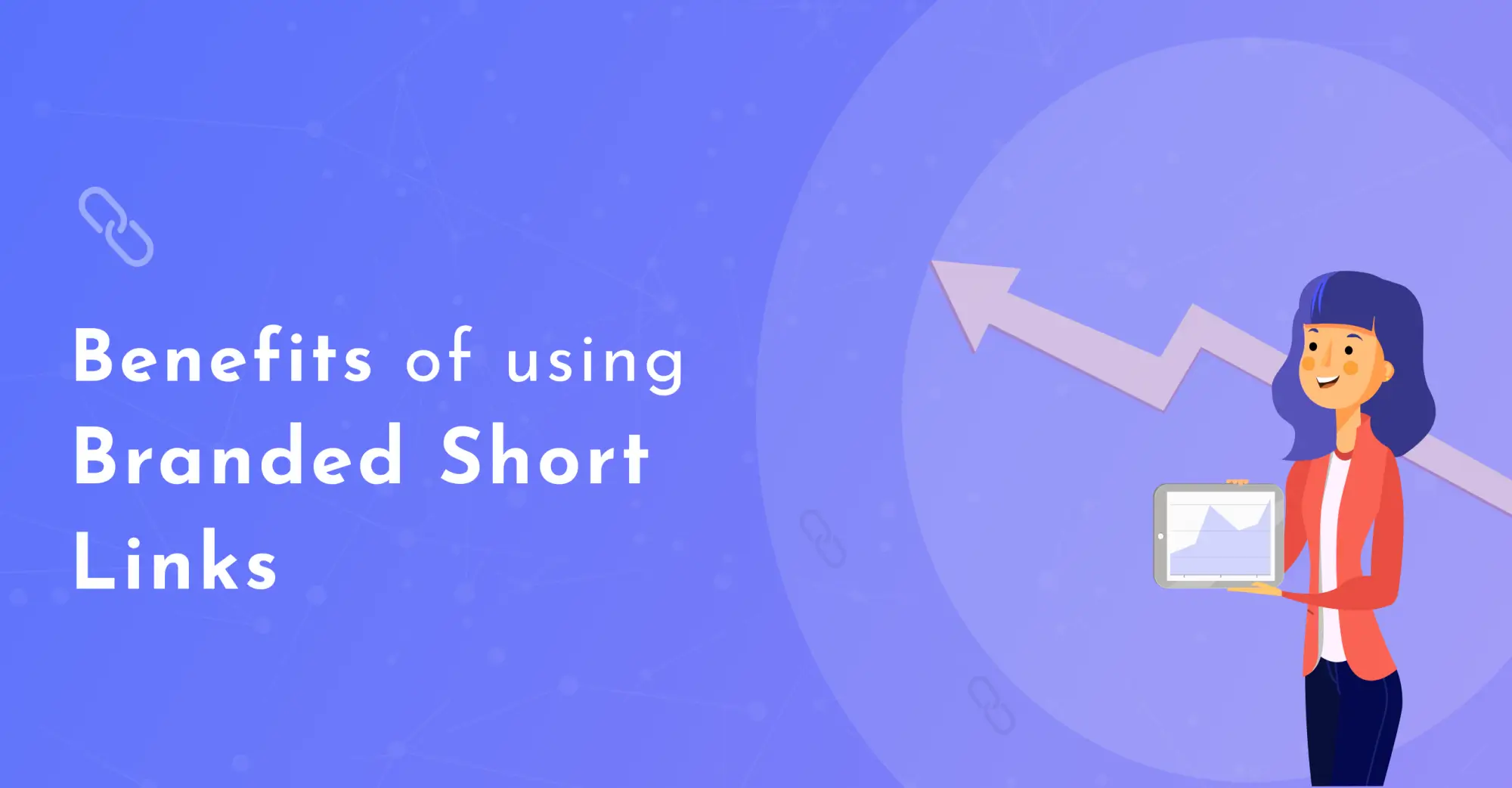 It Builds Trust & Clarity
When your online marketing channels are consistent with each other, it builds trust and familiarity. This increases the chances of conversions as customers feel like they know what to expect from you, and they are not left confused or uncertain about any aspect of your business. This means that having branded URLs can increase your website's visibility and potential online sales.
Boosts Recognition
Short links are the key for any business that seeks to build brand recognition. You can create a positive brand perception by ensuring that your URLs are not long and random but consistent with your brand. In addition, making it easy for potential customers to understand what you offer helps reduce the chances of them getting confused or frustrated with your product or service.
Valuable for SEO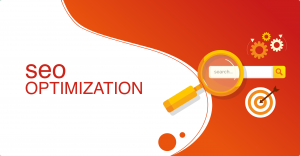 Vanity links are a valuable tool for SEO efforts. So, be sure to use
them wisely! First and foremost, make sure that your branded links are relevant to your business. Secondly, ensure your branding and logo are consistent across all your online platforms. Doing so will help your customers recognize your business when they're browsing the web and help your internet traffic and SEO rankings grow over time.
Fosters Loyalty
It is essential to have a customer-friendly branding strategy to foster loyalty among your customers. Consistent messaging leads to understanding and acceptance of the message, i.e., necessary for building positive relationships with customers. Branded links help your business stand out from the competition and make customers more loyal.
Including branded short URLs as part of your strategy will help you achieve consistency and trust. In turn, it will result in better web traffic and brand awareness. Creating an image that resonates well with your target market is crucial. Branded links help do that. Thus, establishing credibility and trust among your audience.
Key tips for building brand consistency using branded URLs
Follow these key branding tips, and you'll be on your way to building a consistent branding strategy that will help your business thrive!
Measure the success of your branded links strategy
Branded links are essential for any online marketing campaign. They help your website or blog rank higher in search engine results pages (SERPs), leading to more website or blog visitors. However, you need to ensure that your links are effective and help you reach your marketing goals. To measure the success of your branded links strategy, look at link analytics. Additionally, keep track of your progress over time to see how you're doing. If you're still unsure how to measure your links' success, don't worry – many link management tools can help.
Ensure your branded URLs are optimized for SEO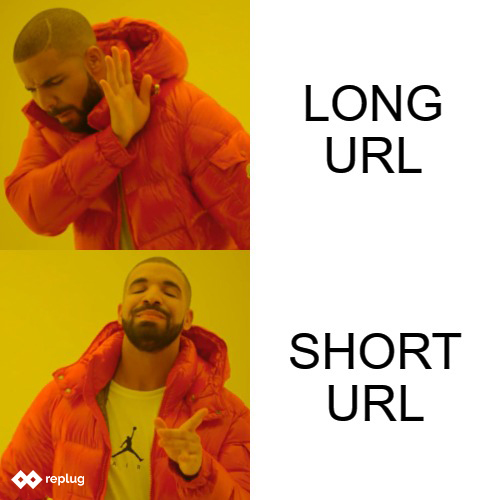 SEO-friendly URLs are an essential part of marketing your business online. They're significant for businesses that sell products or services. If you're not optimizing your URLs for SEO, you're likely missing out on potential customers. Make sure your URLs include the correct keyword and that they're structured in a way that is easy for search engines to understand.
Use a consistent schedule for your marketing.
It is crucial to have a consistent branding strategy to stay ahead of the competition. This means using the same logo, color scheme, and font throughout all your marketing materials – website, social media platforms, and email newsletters.
Make sure that everything you send out has a clear message and purpose – people will be able to understand it if you make it easy for them! By following these simple tips, you'll be on your way to building an effective brand identity that can help take your business forward.
Keep your brand consistent across all channels.
Branding is one of the most important aspects of a successful business. Consistent branding across all channels helps build trust and credibility while creating a sense of community among your customers and followers.
Ensure your branding is visible on all your marketing materials – from website to social media to email campaigns. Use the same fonts, colors, and images to create consistency across all channels. Regularly review your brand messaging for any necessary changes – this will help keep your brand consistent and aligned with what potential customers expect!
Build a cohesive online and offline presence with your brand
Branding your business is essential for success. A good strategy would be consistent across all channels, ensuring the brand image looks great everywhere. This will help build trust and credibility with customers. Additionally, it is important to keep the branding updated to match customer expectations and not look dated or out of place.
When it comes to logo design, use a versatile font combined with well-executed graphics for maximum impact. In copywriting, make sure you strike a balance between personalization and impersonal marketing speak – customers prefer brands they can relate to! Finally, make sure you are using high-quality images that match your brand's tone and style.
Conclusion
With so many different marketing channels available, your business needs to have consistent branding. This ensures that your target audience can quickly identify your brand and find the right products and services for them. Build brand consistency using branded links and achieve your marketing goals. So, what are you waiting for? Start building consistent branding today!
Frequently Asked Questions
What are the key steps to create branded links on my website?

There are three simple steps you can take to create branded links on your website:
Use a URL shortener when creating branded links, making them easier to remember and type.
Ensure that the branded link slug is correct to increase brand consistency across your website. Incorrect slugs can make your branding look suspicious and spammy.
Always check the link before clicking it to ensure it looks correct and is not sending users to an unknown or untrustworthy page.
What are the 4 elements of branding?
Logo, name, mission, and values.
A well-branded company has a good logo that represents the company's ethos and suits any industry or product. The logo should be catchy and easy to remember, so customers can easily find it when looking for your brand. A name that is catchy and easy to remember also helps in boosting brand recognition. The mission of the company should be crystal clear for customers to understand; values are what tie everything together and make the brand unique. Sticking to a consistent branding strategy will help you build an emotional connection with your customers and improve your online visibility.
Does brand consistency actually work, or does it just sound good?
Brand consistency is a strategy that can help you establish trust and credibility with your customers. It shows them that you value their time and money and are invested in ensuring they have the best experience with your brand. In addition, consistent branding can reduce customer churn rates by creating loyal followers who will stick around even when things get tough. To make the most out of brand consistency, ensure to keep your branding consistent across all channels. i.e., website design, social media profiles, ads… everything! This way, you'll be able to consistently communicate the same message to your audience and build credibility.
Which is better: strategic or tactical branding decisions?
Both strategic and tactical brand decisions are important when creating a coherent and consistent brand identity for your business. A strategic decision is made when you have a longer-term vision for your brand, which will help you achieve long-term success. On the other hand, a tactical decision is made when you need to take into account the present situation. This means you decide how to move forward based on the current situation. However, both actions are necessary when building a brand because it helps to create consistency and flow throughout all marketing efforts.
Trending:
Social media management tool for marketing teams
Boost the visibility and trust of your brand
Make informed decisions for your brand's digital strategy
Mustafa Niazi
Mustafa Niazi is a blogging addict, a tech fanatic, and a SEO specialist.