Everybody agrees – the traditional form of advertising your product or company is no longer essential as they used to be to increase conversion.
Why?
Because the advanced technology and the availability of the internet make things evolve the way they were. Without any doubt, we all can see the significance of video marketing these days. Every day marketers target the audience through sponsor ads on Facebook, Linkedin, Tiktok, and other social media platforms to increase social media conversions.
Brands create a compelling video with quality images in order to demonstrate their product and drag the targeted audience's attention. You must hear before: Video marketing is the FUTURE.
So, yes.  Your future has already arrived.
Keep in mind, the marketers, who are trying hard to make a successful step in the digital marketing career, and generate quality traffic, should have enough knowledge about video marketing like how to create videos, what content they need to illustrate in front of the audience, and why?
Why is Video Marketing so effective?
Video marketing is one of the versatile approaches to imitate your product or services in an engaging format that customers can't resist looking at your brand.
It helps marketers to add visual content and gives a visual understanding of the product you have and built an opportunity to establish a warm connection with the audience.
No wonder,  99% of marketers are enthusiastic to drive smoothly with the video marketing strategies in 2020, and on the other side, 95% of marketers are willing to spend more dollars on video marketing strategies to sustain their profits.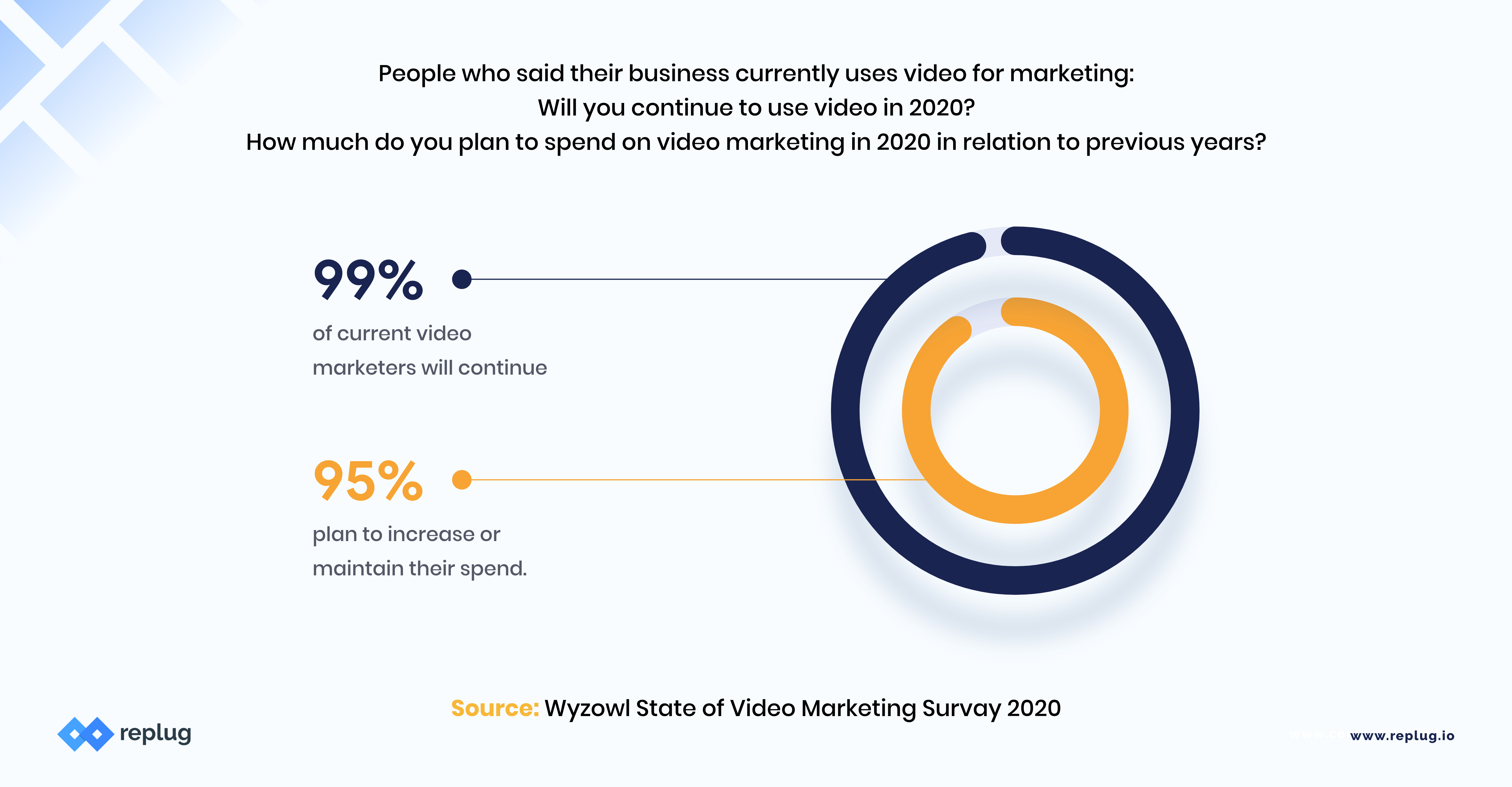 Types of videos
There are multiple types of video, but the thing you have to keep in your mind before filming the video is:
1. What is your purpose?
2. What are you trying to show the audience in that video?
Video tends to capture the audience's attention to your brand a bit longer than any other medium. Customers certainly enjoy watching videos from their favorite brands on social media channels. It has been estimated that the average person will spend 100 minutes every day watching online videos by 2021.
I'm going to list down all but surely walk you through essentials types of videos that have an impact on your product.
Brand Videos
Customers visited the website just for the sake of improving their lives or find a solution to overcome their problems. They don't want to see your high effects images until and unless they find it relevant to their need.
Got it?
So, here Brand video comes to play the role.
A brand video showcases the brand's mission, vision, goal, product, and service. It demonstrates the purpose of a brand exists, and how it differs from others in the market, and what the brand can do for you.
Demo Videos
Demo videos are one of the most reliable and dynamic videos to define your product in real-time.  In the video, potential customers take for a product tour, give them all feasible answers to questions, mild unique solutions, and prompt them to make the right purchasing decision.
Expert Interview
Expert interview videos have an influencer impact on the target audience.  Expert is the person who educates the audience, people know him, follow him, and admire his actions.
These kinds of videos not only encourages you to build a rapport with the audience but also assist you to enhance brand authority and share brand values.
Educational Videos
Educational video is another powerful approach to educate the audience. It helps the audience to learn something new or gain more knowledge that assists them to understand your product or service more precisely.
In this article, you can learn  11 types of videos that literally work great on social media.
Now, I'm going to share some tips to increase your conversion with video marketing. You will surely refine your content marketing tactics after reading this blog.
Create Engaging Content
With time, video marketing became a crucial part of digital marketing strategies. Marketers put more effort into creating productive videos for their brands.
Now, the audiences have wised up. They demand quality over quantity.  Creating engaging, fresh, and relevant content in the video creates ways to build a strong connection with the desire audience. So, before creating a video, you should know your objective, then it will be easier to drag the potential audience to your website. And to create quality and engaging video content, you need a robust video editing tool.
Dr. James McQuivey has measured frames per second and length of the video to conclude that the worth of a 1-minute video is 1.8 million characters. Let's take an example here.
GoPro is the most reliable and biggest brand on Youtube with 9.34M subscribers. It is an American based digital company making great video in class action cameras.
GoPro manufacture a camera which entertains the audience in impossible ways. People love to see their terrifying ads as they make their audience lose track of their body movement when seated at the table.
They create unique, entertaining content which makes them believe that it would be appreciable by the audience.

Add Videos in the Emails
Creating personal relationships with customers is the first step that leads you to have a stronghold on the market. There is evidence that personalized relationships contribute to the lead conversion rate and convert your potential customers to actual customers.
Sounds great?
Video marketing is one of the hot topics nowadays. Marketers are desperately want to add video marketing strategies in their marketing efforts.
Adding video in the email has a dramatic impact on sales and CRO.  Do you know that video email marketing can enhance your email click-through rate by up to 300%?
Embedding eye-catchy video not only assists you to grab the audience's attention, build curiosity for exploring something different but also improve the lead conversion rate. It has been estimated that an initial email with a video receives a CTR increase of 96%.
So, embedding video in an email you have to keep in bear these things:
Segment the email targeting list
Add video first
The video should be goal-oriented
Build trust and authenticity
Add a prominent CTA
Hence, you created an appealing video and embedded it in an email.
Now, what next?
At this point, you have to add CTA, which is the most significant factor for boosting conversion towards your product or brand. CTA performs like adding lively color to your hard work while creating the video.  Forthwith, you need a definite and engaging CTA that influences the audience to take a particular action.
The ideal approach of adding CTA, when someone watched the video, you can overlay the image instantly before he/she switches to another tab.
The CTA should show the urgency to the audience that can't resist them to take action. It can depend on anything like a free trial, sign up, or the information about your product. I'm going to walk you through an exceptional example of CTA.
Prezi:
Prezi is a web-based tool that allows you to create attractive presentations.  It's a kind of Microsoft PowerPoint. With the advanced feature, it pulls the audience and creates a positive image in the market.
They added two CTAs:
1. Give Prezi a try
2. Get started
It created a unique landing page that demonstrates the potential audience about the product and what they offer to them.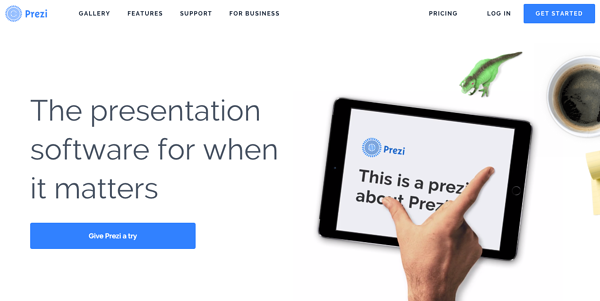 You can move the reader smartly through the sales funnel by adding CTAs. In this guideline, you can determine how CTA helps to improve your website.
Power of Video Testimonials
A video testimonial is the absolute best approach for marketers to succeed the way they want in the market. Creating testimonial videos is a mild strategy to get extraordinarily result. How is it possible?
To focus on the Target Audience.
No doubt, we can't satisfy the whole world, but what we can do is to segment the audience according to the product. Now the marketers would know what they need to do to turn things around? Got it?
As reported by a study, customer testimonials can assist to generate 62% revenue per site visit, 92% of customers have a glance at testimonials for sake of purchasing decisions, and  70% of customers trust in the particular brand after watching positive testimonials video.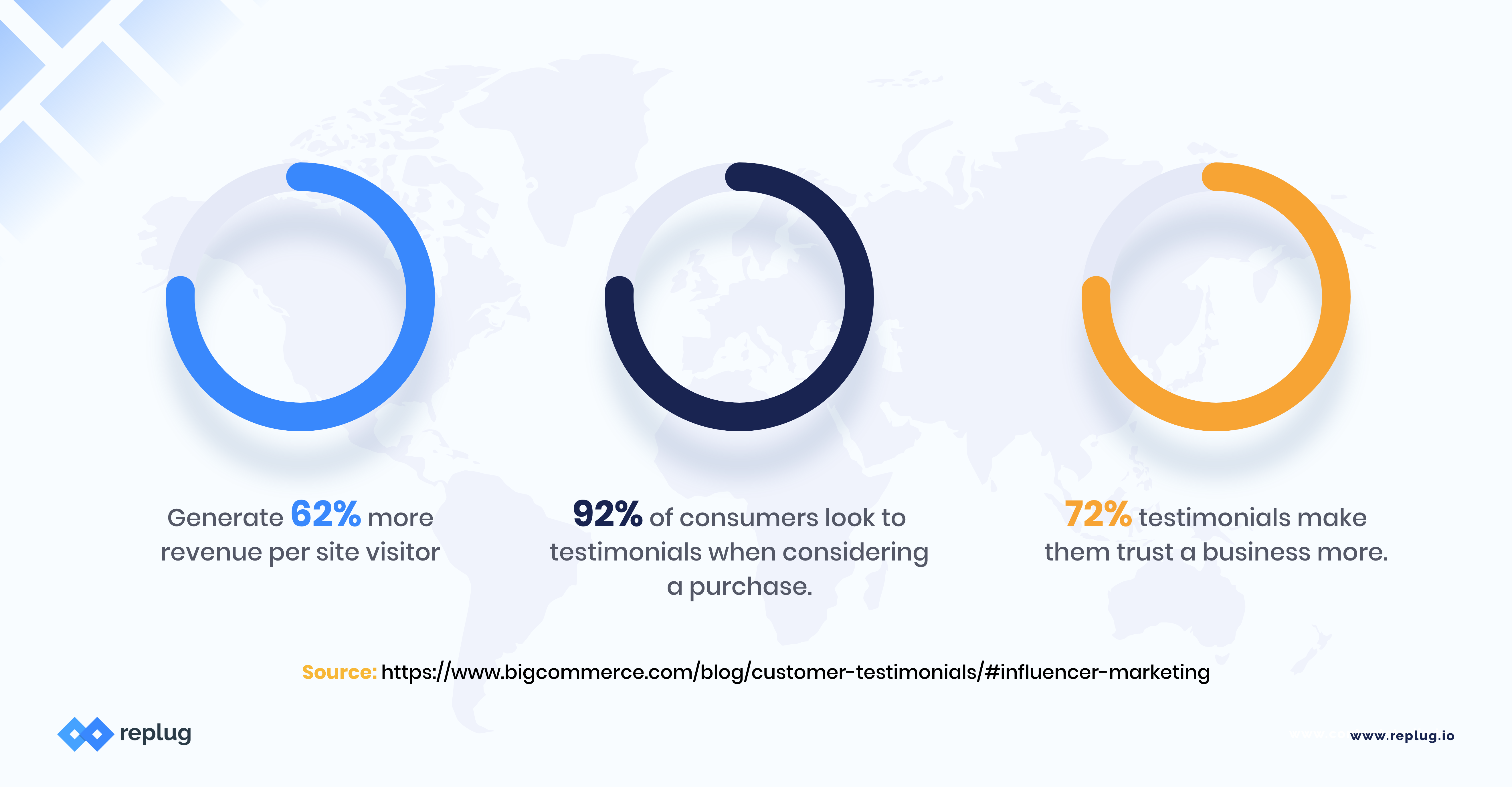 On the other hand, it is the best way to illustrate all your product features, objectives, many more through someone else, and improve your CRO. It is so pleasant for the brands to receive positive testimonials from their actual clients.
People certainly believe others who say nice words for your company because customers definitely care what others said before making any purchase decision.
Here we take a perfect example. Watch it yourself and let me know how this video testimonial worked.
Video Retargeting
There is a chance that the user viewed your product video, and left your website without reacting to your CTA. Thus, no need to worry. Most of the customers don't take instant action against anything. They take time and make a buying decision.
Here, you can play your role by retargeting them with something different that you think might be attractive to the visitors' attention. We have talked about the importance of video marketing and can't deny it.
For marketers, video re-targeting is an engaging way to reconnect with your potential customer and prompt them to purchase your product. At this stage, there is a one-point that marketers need to do is to identify the visitors and answers to these questions.
Who they are?
What are they looking for?
What kind of devices are they using?
How much time did they spend watching videos?
It is the righteous thing to connect with your potential customers again.  According to research, 3. billion users use social media channels all over the world. These channels include Facebook, Instagram, Twitter, and Linkedin.  Marketers can retarget their visitors on these social channels as well.
Think outside of the box
I'm sure you all have heard this: Think outside of the box? But have you ever wonder what that supposed to mean?
It utterly means 'Think creatively'.
Let say: If marketers follow the same strategies all over again to increase CRO, then there would be no possibility to create something distinctive.
You should think in one or two ways about how you can give the painkiller to your potential customers'  pain pulses, and which fits them best is your real success.
So, when you think out of the box, then prioritize everything that is needed to lead more conversion and pull out all the energy to accomplish it.
So don't limit yourself. Try to do a new thing, consider the various point of views which will encourage you to keep growing, more creative to problem-solving, adaptable, and stand out in the market with your creative ideas.
Here is a magnificent example of Michael Bahr for you.
Get the Right SEO
Every strategy has its own value in the digital era. Implementing various strategies give you a result that shows you how it works for you.
To enhance video marketing to boost CRO then, optimizing SEO is another vital factor.  SEO means Search engine optimization. It advises you to inflate the quantity and quality of traffic for your website.
In other words, we can say it's google's approach to determining which site deserves to stay on the top of the search engine.
So, google can't read the video, all you have to do is add captions, description, and tags to the videos. It helps google to interpret the video content accuracy. You also need to select the right social media channels at the right time for the right customers.
SEO is not only about searching your favorite content, in fact, it also encouraged marketers to improve UX experience, social promotion of your website, and usability of the website.
Here are fascinating statistics that aid you to classify the importance of SEO, how many people search for content, and the devices they use.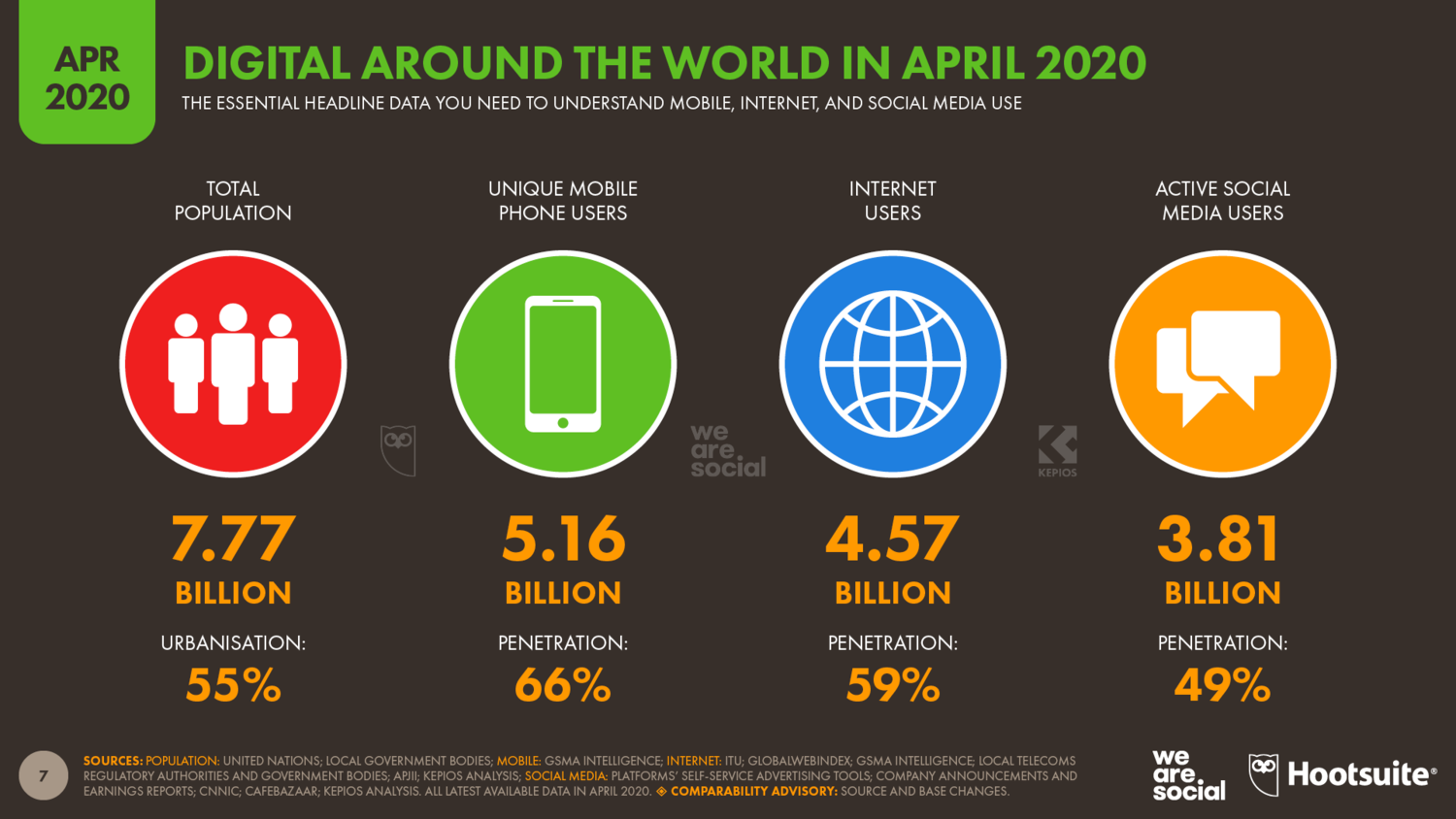 Final Thought
Video marketing is an ideal strategy to increase conversion to your website.
Addressing your target audience in the market and build an empathy relationship with them take you one step forward to success.
Creating engaging content and embedded in your email is a cost-effective approach to building brand awareness.
SEO is everything. It benefits you to present your video content in front of a huge ocean of audience in a way that people feel this is something we are hunting for.
I'm sure, you have got a crystal clear understanding of these strategies and how video marketing will help you to optimize your website conversions.
Sadia Umer
Sadia Umer works on putting together high-quality content for Replug customers to read. When she isn't writing, she can be found reading and trying random life experiments.