Link tracking is essential for businesses looking to improve their marketing efforts and understand their audience's engagement. By monitoring clicks on specific links within a marketing campaign, businesses can gather valuable data and make informed decisions that lead to increased conversions and a better return on investment.
For example, imagine a business has created a landing page, an email marketing campaign, or a newsletter to promote its product or service. These marketing efforts require links that redirect the audience to the offered product or service. To ensure the success of future marketing communications and interactions, the business needs to know which links are being clicked by the audience.
This information is valuable for businesses as it reveals engagement statistics and helps evaluate the marketing campaign's success. By tracking clicks on specific links, businesses can gather data on the number of clicks, the location of clicks, and the time of clicks, which can then be used to improve future marketing efforts and increase conversions.
Also Read: How to Create a perfect Call-To-Action (CTA) For Maximum Conversion
How to Create a Tracking Link with Replug: Step-by-Step Process
Shortening URLs for link tracking with Replug is a quick and simple process. Follow the steps below:
Step 1: Sign in to Replug or create an account for free. 
Step 2: Select the desired campaign on the main dashboard or create a new one in a few seconds. 
Note: To create a new tracking link, you must create a campaign or select an existing one.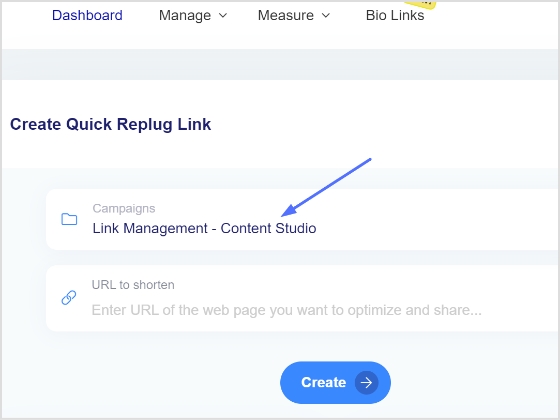 Step 3: Paste the link you want to track in the "URL to shorten" section below the "select your campaign" section. 
Note: You can also add the UTM parameters to your link. Learn how to add UTM parameters.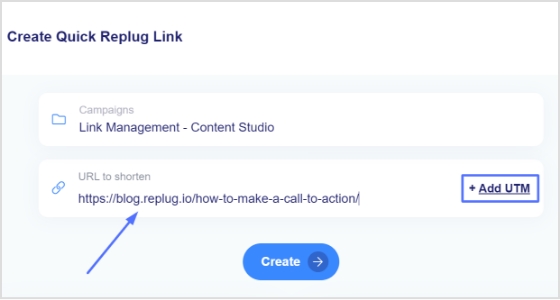 Step 4: Click the create button to create your shortened URL.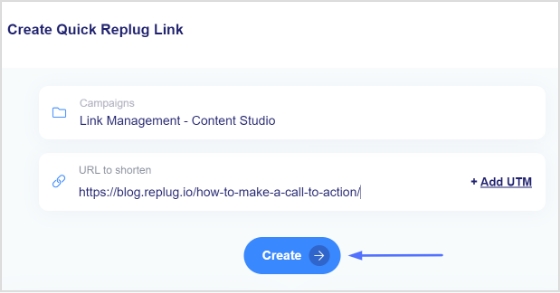 Step 5: Now, you have the shortened version of your link. Click the edit icon to customize your link.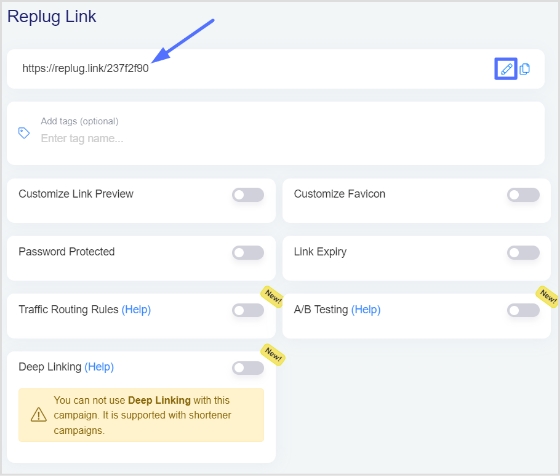 Step 6: Click the update button after editing the link, and you've your tracking URL ready.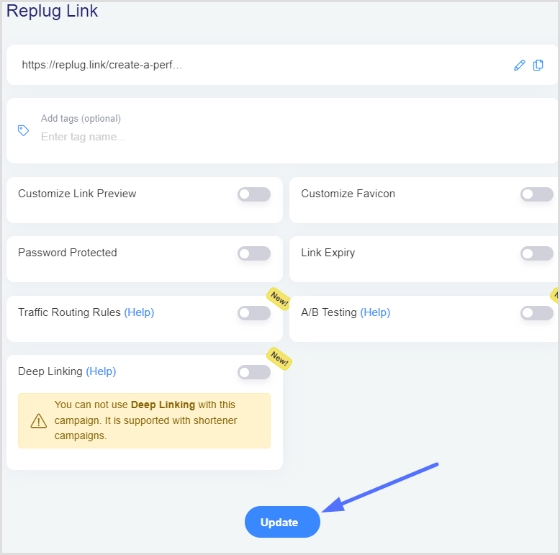 Increase your CTR with a Branded Link Now!
Check the tracking parameters:
Step 7: Go to the main dashboard, click manage and select replug links from the drop-down menu.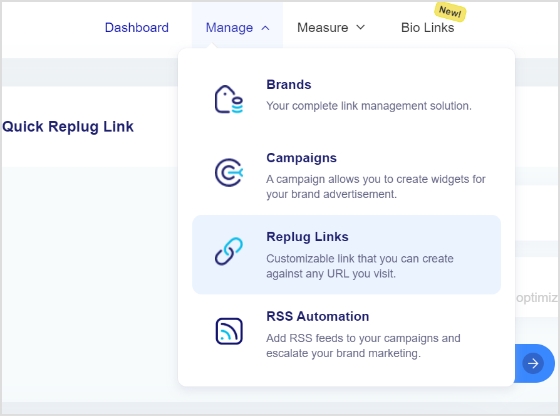 Step 8: You'll find your newly created link in the replug links section. Click the three dots at the opposite side of the link, then click view stats.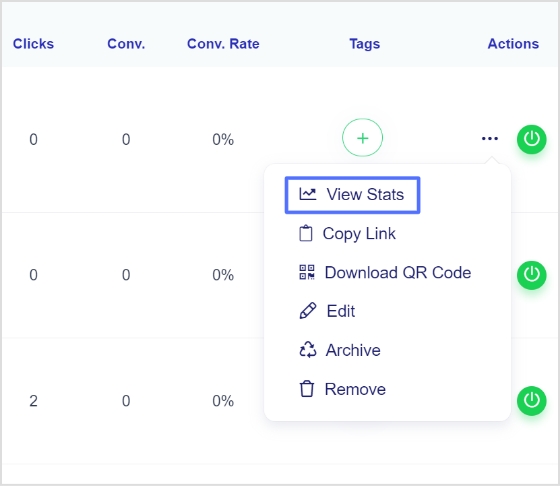 Step 9: You can view the tracking parameters, which include clicks, unique clicks, conversion, and conversion rate. 
Note: You can also view the detailed stats on this page by scrolling down. For clarification, watch the video below.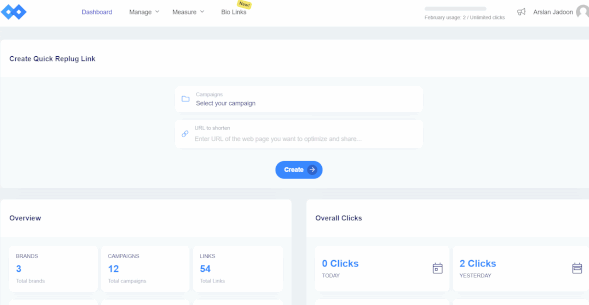 Also Read: What Is A Vanity URL & How To Track It?
FAQs
What is a tracking URL?
A tracking URL is a hyperlink that tracks clicks on a specific link. It usually contains additional parameters and codes used by tracking software to track the clicks' source, location, and behavior. The information collected through tracking URLs can be used for various purposes, such as website analytics, marketing campaigns, and conversion tracking. 
How do tracking links work?
Tracking links work by redirecting clicks from the original link to a tracking link that contains additional parameters. When a user clicks on the tracking link, the tracking software records the information about the click, such as the source, location, and behavior of the user. 
The tracking software then sends the user to the original link while keeping a record of the information gathered through the tracking link. This information can then be analyzed to improve marketing strategies, track conversions, and gather insights into user behavior. The tracking process is typically transparent to the user and occurs in the background without affecting the user experience.
You may also like:
How to Create a QR code for a URL?
Campaign Tracking: Data-Driven Tools for Marketers
Use Vanity URLs for Social Brand Awareness
Arslan Jadoon
Meet Arslan, a skilled website blog and content writer who combines creativity and expertise to deliver engaging and informative pieces that captivate audiences.