Online sales have gradually but surely become the backbone of almost all businesses. Companies across the globe have developed attractive websites, irresistible sales and quicker check out procedures.
This surge in online sales has such a huge impact that in Q4 of 2017 alone consumers spent almost 100 billion dollars in the retail e-commerce market. No wonder why everybody wants to sharpen their online sales skills.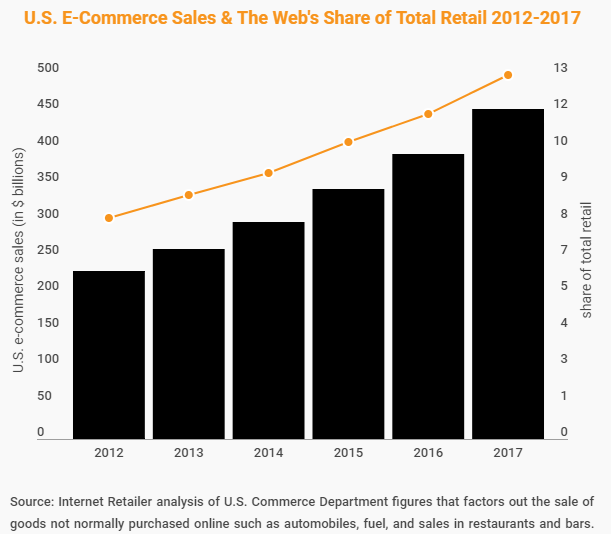 Empathy is the first thing to practice if you want to become the heart and soul of people. If you're an empathetic business person, it shows that you care about the utility of the customer. If you learn to prioritize your customers above your business, you're going in the right direction.
One thing is certain, people are smart these days. Digital media has made them aware of their surroundings. If you are not sincere with them, you could easily get caught.
It is important to address the needs of the general public so that they invest in you.
It also waters your relationship with your customers if they start thinking that you strive for their interests.
The pursuit of your target market will help you grow exponentially. I wouldn't be lying by saying that no one cares about random ads. While browsing through social media, you see tons of ads and you just skim through irrelevant ones.
Invest your energies in those people who you think could be your potential clients. Don't just create content and randomly spam it. Go down this road with your own strategy otherwise, your competitors will subjugate you. One of the best strategies in narrowing down your audience is via Re-targeting. You must check out this infographic published by Chango.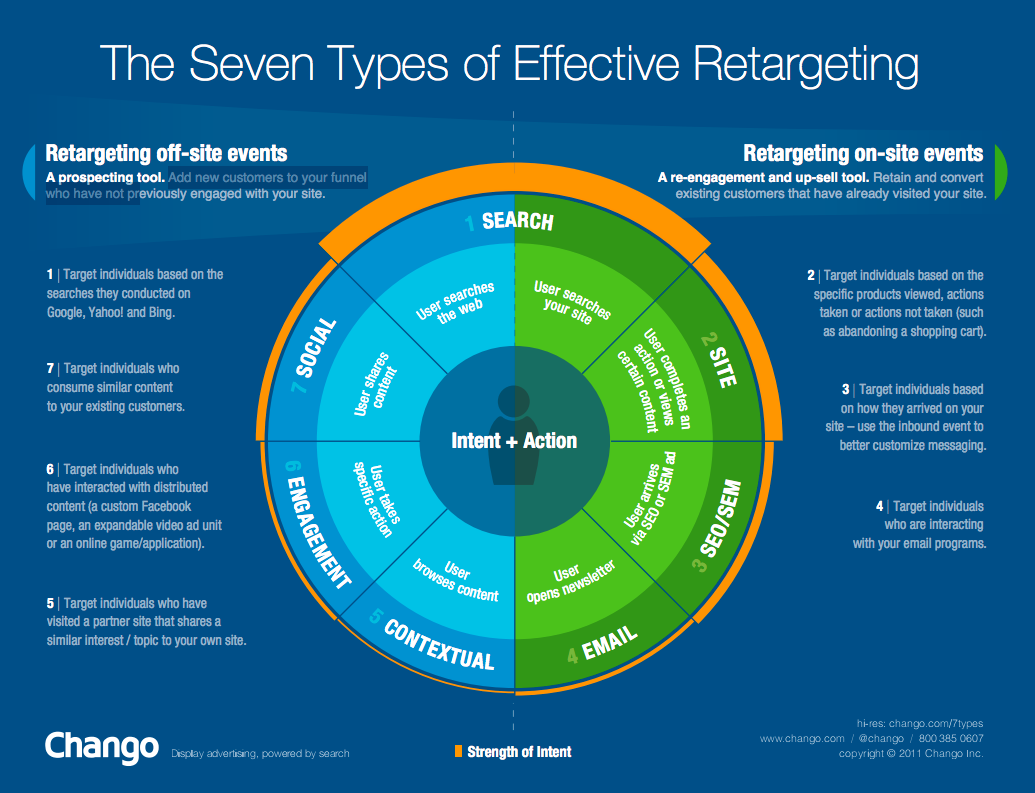 We have more for you.
Read through the article to unravel the secrets to increase online sales.
Top Drawer advice to increase online sales
The trick of the trade is so straightforward. You have to build and implement a sales strategy that evolves with time and changing the behavior of your clients.
Your number one goal should be to direct traffic to your online business and then make sure that those who visit don't leave without a purchase. Below are a few pointers to help you achieve just that.
As you sow, so shall you reap
Most recently, quite a few companies have plunged to their doom because of the data breach. The average data breach costs a company about $3.84 million. Customer trust is the biggest factor in making or breaking a business. People keep coming back month after month to business/services they trust.  
Providing false information on your website, over-committing, under-performing and breaking promises you make to your customers are some traits that are bound to make a company lick the ground.
On the other hand, having a trustworthy relationship with your paying customer ensures loyalty even if there are hiccups along the way.
But to build customer trust and win their hearts. Here are some best practices to follow.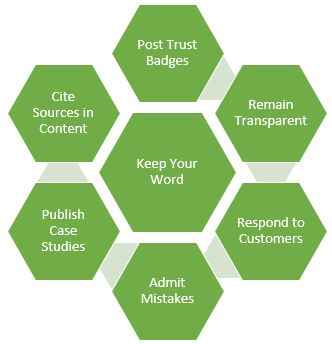 Honor your Commitment
Do not make promises that you can't keep. Not living up to expectations almost always backfires. Keep your word with your clients even if it sets you back a couple of bucks.
Transparency
Providing insights into your company builds a strong trust-level between business and client. If customers can see your inner workings, their mind is at ease from fraudulent activities.
Customer Support
Answering customer queries and solving their ambiguities enthusiastically elevates their morale and confidence. Offer them solutions and respond to customer support questions at your earliest.
Acknowledge Shortcomings
Every business has shortcomings and once in a while, they are exposed to the clients. Do not try to cover them up, rather own up to your mistakes and explain to your clients how you will fix them.
Use trust Badges
Highlight certificates awarded to you by trusted bodies to elevate trust level. Small things like SSL certificate and similar badges are bound to cement confidence in your product. Online sales can be increased by providing utmost security to customers as SSL certificate like comodo positive SSL, RapidSSL cert can be a helpful protocol here. 
Target Audience and Conversion Optimization
To maximize the revenue, a business must identify the target audience and mold according to their needs. Identify the problems faced by common people and try to add value to their lives.
Do your homework before shaping your product. Collect demographic, psychographic, behavioral and geographic information of your audience. Be aware of their lifestyle, opinions, activities, and interests. If you don't care about all these things you'll be just another joe in the market with an unambiguous vision.
Conversion optimization works on this same strategy; to become organic and evolve according to your customers' needs. You can gather valuable insights about what your customers actually like and not just crunch random numbers.
Conversion optimization is the best way to increase your ROI. You could take two approaches to create your sales strategy.
One way is to invest time and resources in acquiring customers. But, in the long run, it could cost you much more and negatively impact your ROI. Conversely, you can give your current customers what they want and give them a chance to convert. In short, make the most out of the traffic already coming to your site rather than luring new visitors.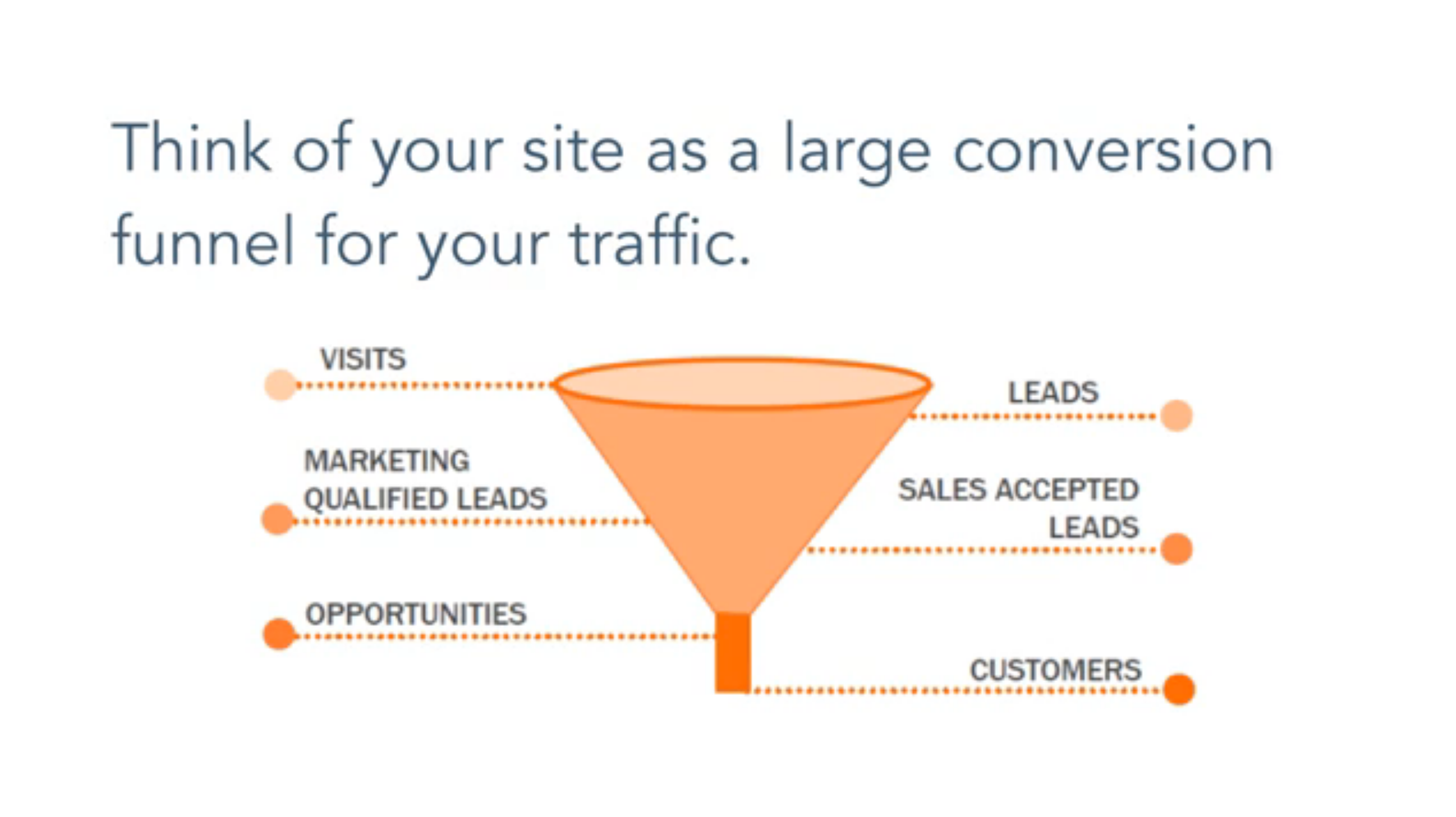 Psychological persuasion
Believe it or not, psychological triggers do improve your online sales. You all must have heard of the Law of Reciprocation; having the urge to help someone who has helped you in some way. That's human nature to bloom through mutual benefit and it could be used as an instrument to strategize your online sales.
Use Reciprocity in your business, that will cast a spell on your customer to automatically like you. Give them freebies, gift coupons or surprise them by a random check-in call. Make things problem-free for them proactively.
This will propagate a seed of compassion in their head and directly or indirectly they'd want to return the favor. It's like balancing the seesaw swing.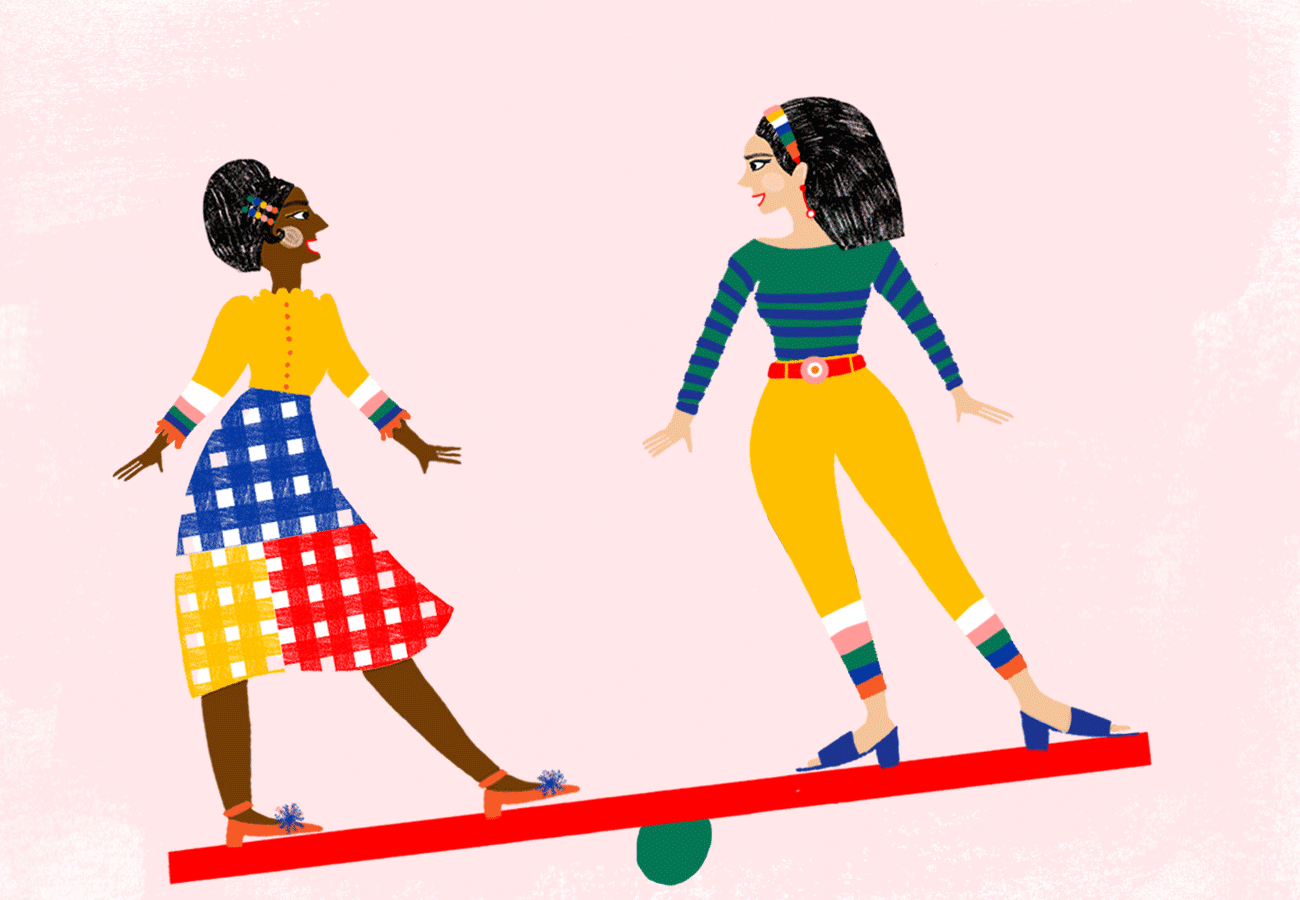 Let me back up the power of persuasion by telling you the story of Phillip Kunz, a professor at Brigham Young University. In 1976, he and his fellow Michael Woolcott sent Christmas Cards to random people. And surprisingly, he kept on receiving Christmas greetings from random people even after 15 years. Read this amazing compilation of persuasion strategies enlisted by Neil Patel.
Not just by reciprocation, you can win more converted customers by aiming at them via different channels. Check out 5 Powerful Psychological Triggers to Improve Marketing to Increase Sales.
Improve your Website
Improving your website means improving your customers' experience. You have to walk on eggs while designing your website. Because no matter how fully developed your website is, if it's not a feast for the user's eyes, then it's of no use.
Your website should be easy to use and should not intimidate the user.
If you don't know how to start, you must let a tool mentor you and figure out your website's score.
The first step is to run heat maps on your website. Heat maps are used in every discipline these days but in this context, they analyze your website. They make you see which areas of your website gets the most attention by highlighting your website in different colors.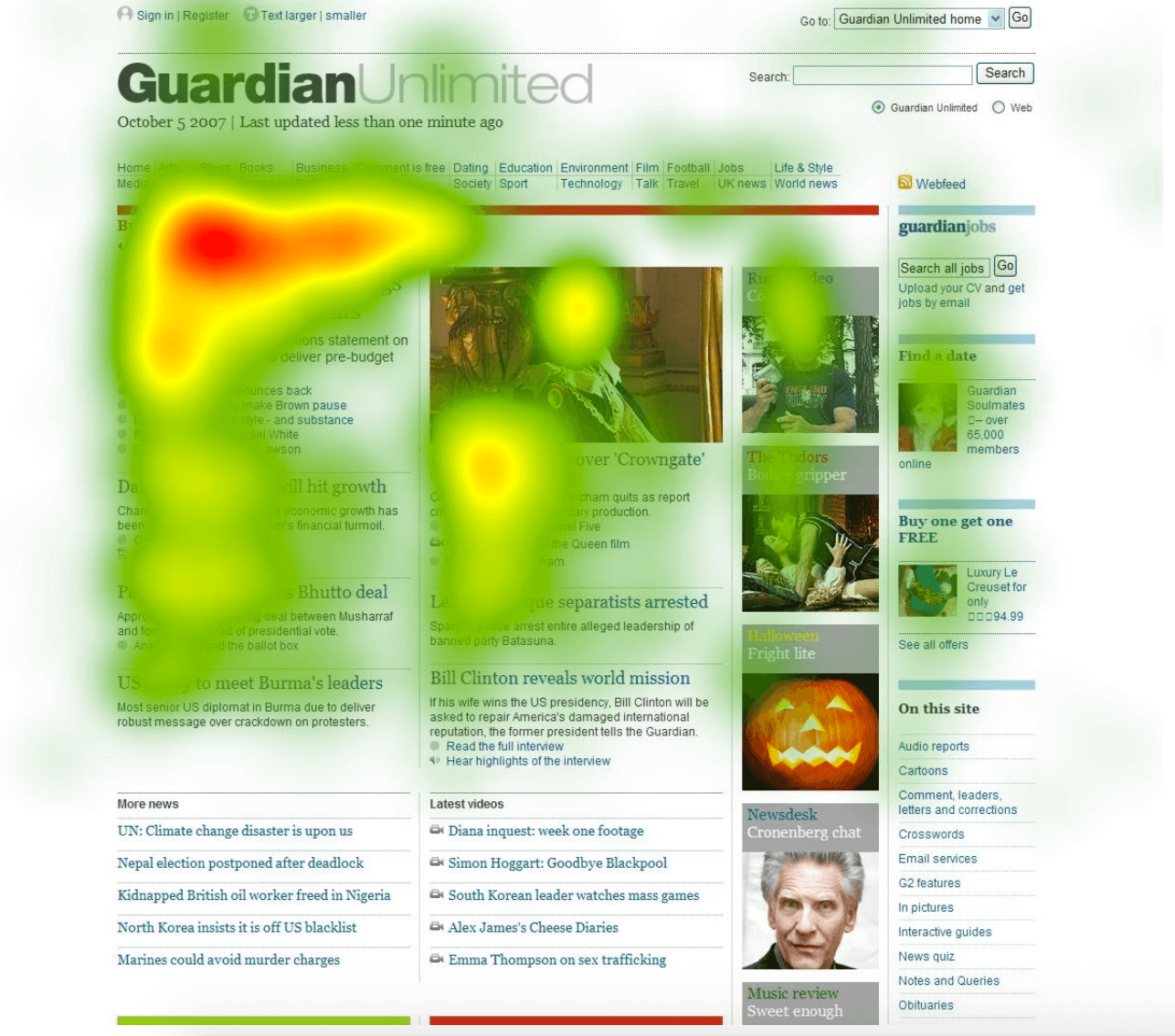 Some top tools to help you create heat maps are Hotjar, crazyegg, and Inspectlet.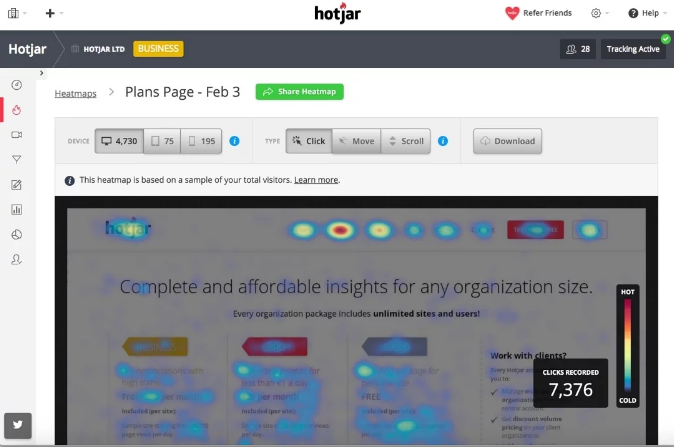 By inspecting the heat map, you can easily decide the placement of your content, Call-to-action ads, navigation bars, and buttons etc.
The mannerism in which heat maps are concluded could vary. Let me explain all of the types for you in detail
Heatmaps
You must already be aware of the heat maps by now. The area that is accessed the most is colored with bright colors.
Scroll Maps
You have written a well-organized blog post containing thousands of words and blazing information, but how to judge that the visitors actually read your whole content?
That's where scroll maps come in handy. Scroll Maps help you identify how useful your content is from the viewer's perspective. If the users are skimming through your post and bouncing halfway through your blog, this could be calculated via scroll maps. If the colors transit sharply, then it is an alarm for you to amend your website layout and modify your content a little.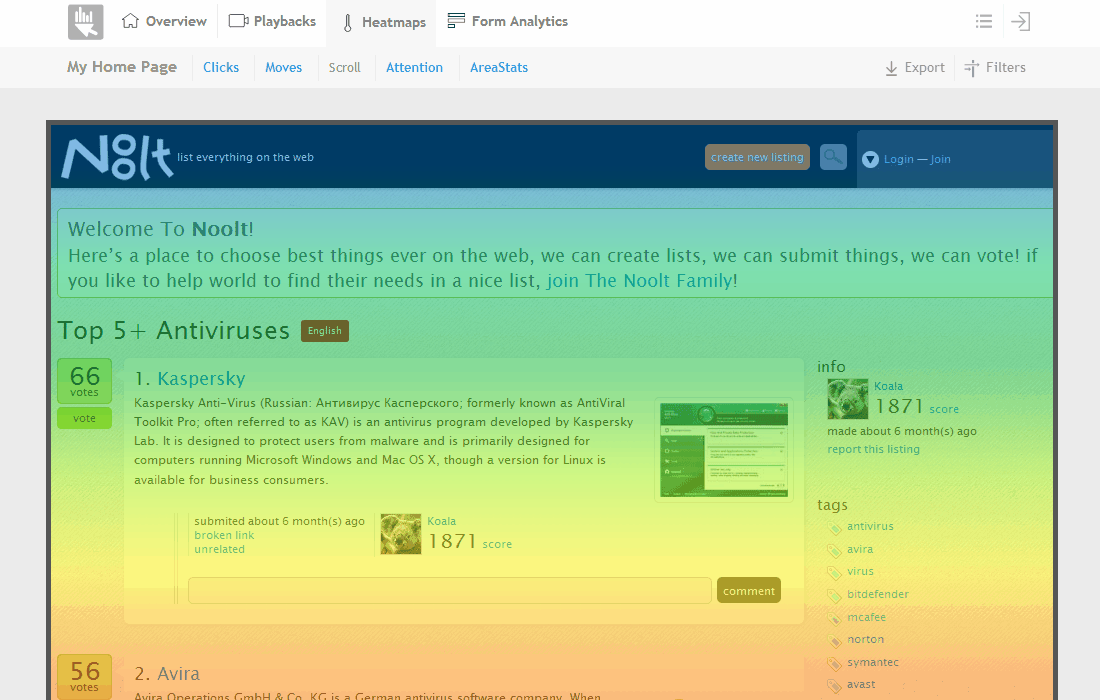 Nielsen Norman Group identified that 80% of the visitors are focused on what's above the fold. This instructs us to crown the important information.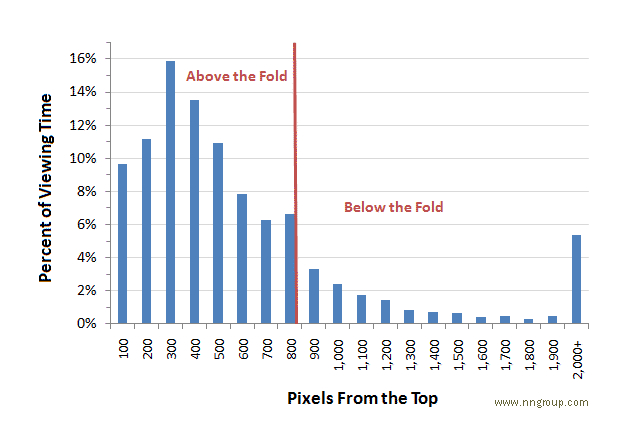 Encourage people to scroll down your websites by beautifying it. Exclude all the spoilsport information that dwells on your page that does nothing but repels the visitors away.
Click Maps/ confetti
Confetti calculates the singular movement of every visitor on your webpage. A tiny colored speck is formed at the spot where the user clicked.
You can find out where the visitor clicked the most on your page and the intent behind each click.
You can see where the user clicked and if it's a clickable area or not. Often a time, users misjudge clickable from non-clickable items and get frustrated when it doesn't consequent to the desired outcome.
Effortless checkouts
From my personal experience, signups or any additional processes while checking out my cart, torments me. It's understandable that it's necessary to build your business by asking for more sign ups but that is not the appropriate time to nudge the user. This might vex away the user and affect your sales.
There must be some sports-geeks reading this article. Have you ever shopped from Nike's website? They ask their customers to sign-up with them to avail free shipping or be able to return merchandise.
Their idea is to make their customers feel important by becoming a "Nike Member" but shouldn't everyone be treated equally? Non-members should be sanctified to get free shipping as well.
In another perspective, Non-Nike members might feel a gush of resentment if they need to return the purchased item for any reason.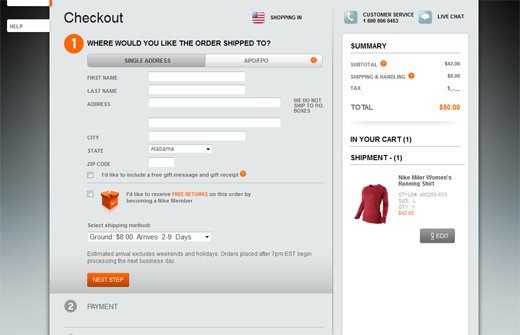 Streamline your checkout process and do not shoo off your customers when they came this far. It means very limited question fields on the checkout page and no extraneous ads.
And if it is an utter necessity of your company to increase signups, wait till the user is done with the purchase and then invite them to create an account. That's synonymous to doing the right thing at the right time.
Module is the live example of the latter technique.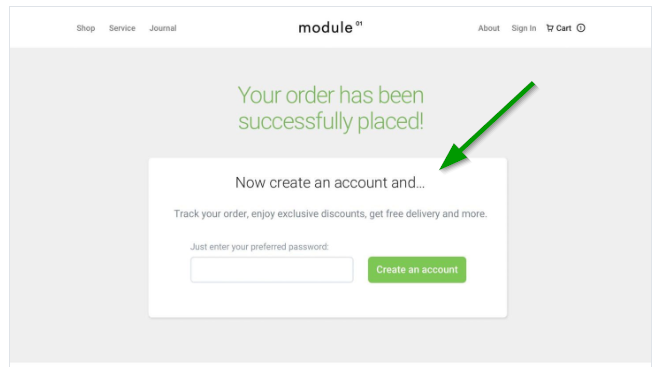 Customer Engagement via Communication
Customer engagement plays a major role in keeping your brand at the top of the ladder. Interacting with your customers personally would gain their loyalty towards you.
When the customer has invested some amount of money in your product, they expect you to empty the tank. They can compromise on anything but they feed on your responsiveness.
Do not neglect any channel where your customer has initiated conversation with you. Answer to their facebook queries, reply to their tweets, reply to them on your blog and emails.
Have you ever felt the influx of admiration after getting a response from your favorite blogger? This really has the power to assimilate influence in random people and just because of your good manners; they actually do business with you.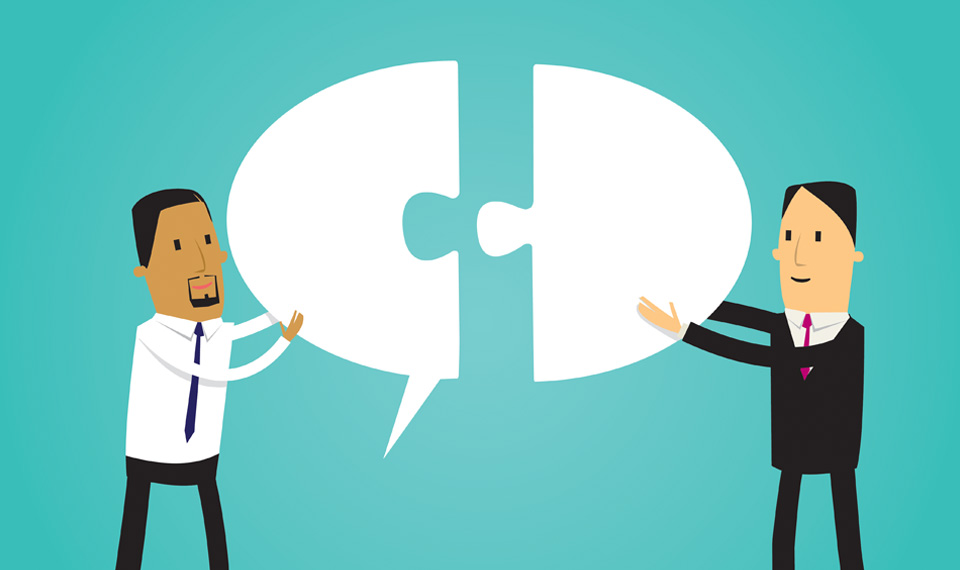 You can also track your engagement on social media to statistically improve your communication.
Twitter lets you keep track of your twitter activity by analyzing average tweet performance, average retweet number, and average shares. Keep an eye on the responses and reciprocate with the customers.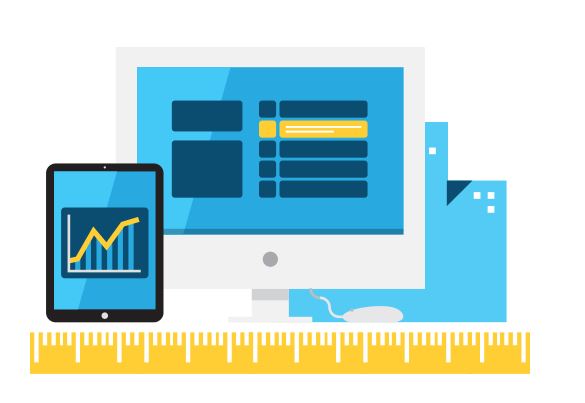 Live Chats
Live chats are a fail-proof and responsive communication channel. Real-time communication with the customers characterizes you as a reliable source. Even if it's the chatbot answering to their queries, they'll feel that they're important to you.
And if the chatbot fails to understand their question, they may get redirected to an actual customer support representative. It's a good deal for everybody
SmugMug, a support community for photographers, gained 94% of customer satisfaction after deploying live chat in their community.
According to an extensive study done by Furstperson, 77% of the customers are reluctant to make a purchase from those companies that don't have the option of live chat.
A marketing Automation service provider company, Autopilot, has disclosed the secret of their exponential growth. Live chat has helped them win their customer-base from 0 to 2500,  and 21% MoM revenue growth.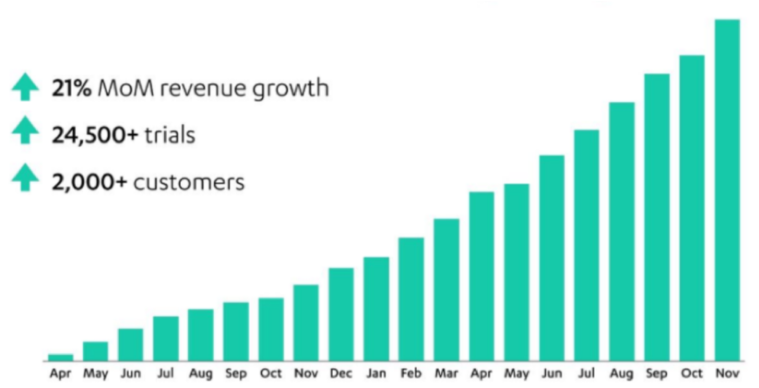 The technology of Live chat has widespread not just because of its convenience. But, because of its perpetual evolution day by day.
The modern day chat messengers are intuitive, responsive and are a bargain-counter expense.
And above all, it keeps your customer happy and satisfied.
Decoy Pricing
Once again, psychology gives you a way to bait your customers.
Decoy effect, also known as asymmetric dominance effect, states that if a decoy is added as an option to the customers, they're most likely to choose the midway object.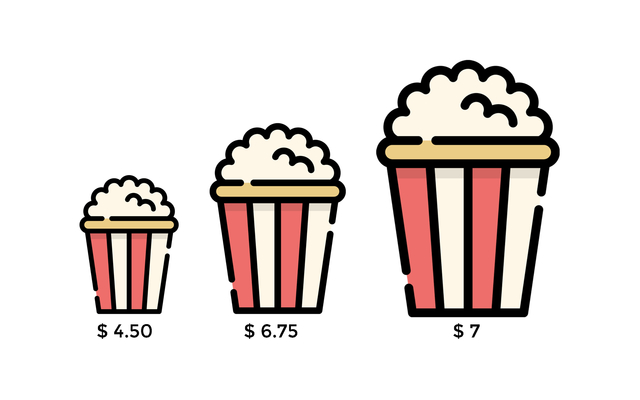 When the customers are given two options, it's hard for them to make a choice. If you wish to encourage your customers to buy the expensive item, add a decoy.
Keep the value of the bait lower than the most expensive item and make sure that its price is almost the same. Most people will prefer the most expensive item that's providing them more value, but even if they don't, they'll buy the bait. Which means more cash inflow for you.
Apple stepped up their strategy and created two decoys when they unveiled their iPod Touch devices.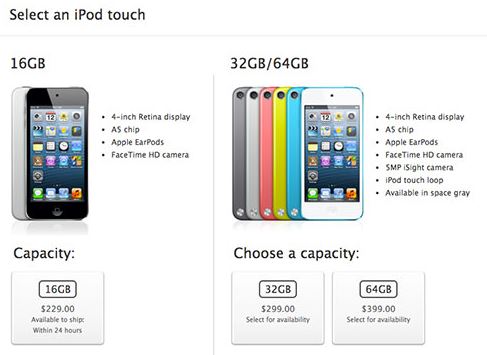 If you look at the prices in the above screenshot, they're offering 16GB iPod in $229, 32GB iPod in an intermediate price of $299 and $64GB in $399.
The middle option looks like the best option for the user to buy a good storage device at an average price.
Share unique content via Emails
The act of keeping in touch with your customers help you in customer retainment. Many businesses have faced plight by disregarding their customers after getting their money.
You must be aware of a famous quote by Bill Gates; "Content is King".
Educational content is valued and appreciated by a number of people, nonetheless, that is not the only way to share your content. The number of subscribers to the newsletters is also increasing. The most recent data shows that 23% of consumers subscribe to the newsletters to get their hands on different deals.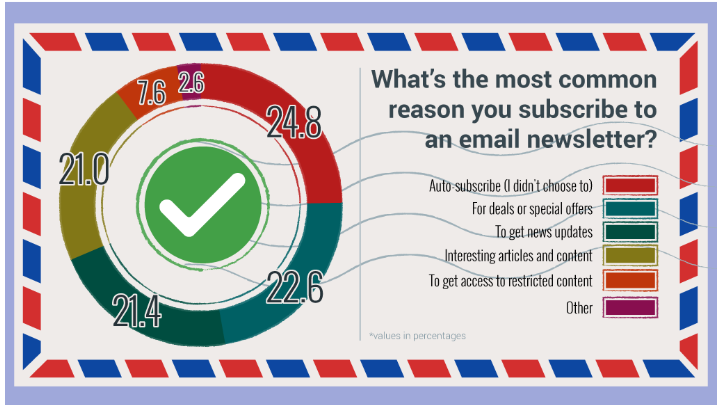 Remember, the more attention you'll pay to your customers, the more likely they are to become your loyal customers.
Offer a guarantee
Your customers will believe in you when you will believe in yourself.
If you stand by your product and give them a 'Satisfaction guaranteed' approval, a weight of uncertainty will be lifted from their heads.
If you're guaranteeing your product then this gives a feeling that you have confidence in what you're selling.

Even in case of a dissatisfied customer, assure them that you're always available to adjust this inconvenience. Provide a money back guarantee or give them an option to return their purchase in case of any accidental transactions.
As a conclusion to a common observation, almost 70% of the shoppers check the returns before actually initiating the purchase.
Make a hassle-free return policy for your customers to smooth out the return process for them. Together with that, customers are more inclined to buy even costly items if you have a good return policy to offer.
Shoppers agree that return policies do affect their shopping behaviors. 27% of the consumers said that they're more likely to buy a $1000 item from a company that offers a smooth return policy and only 10% of the people would buy such items from companies providing cumbersome or no return policies.
Conclusion
Social media has upgraded e-commerce many a fold over the past few decades. In order to survive in the competitive market, you need to come up with cautious strategies.
For your business to soar, you need customers to invest in you. I have discussed a few practices for you to elevate your sales game.
The first and the foremost step is to gain your clients' trust. Deal with your clients honestly and do not wreck your credibility by making the promises you can't keep.
Devotedly serve your targeted audience and make the best of your time and resources.
Reciprocate with your customers and incline them towards loyalty.
Work with the latest technologies and make them believe that they're in best hands.
Use scroll maps and heat maps to improve your website thereby improving the quality of business with your customers.
Engage with your customers via Live Chats, Emails and other social platforms.
The most crucial thing to worry about is consistency. Consistently working towards betterment will improve you in every field of life.
Wasiq Naeem
Wasiq Naeem is a content and digital marketing veteran who is passionate about his writing. Extensive research and producing high-quality content is just another day at the office for him.