Using vanity URL's to build online and social brand awareness
What is a Vanity URL
A vanity URL is a branded web address used not only to redirect URLs from one location to another but also brand marketing. The prime purpose of using a vanity URL is that it is easy to remember, use and share.
A vanity URL must contain the brand's name or a relevant keyword. For example, if data shows that your sales page is the most visited one your entire website, you can create a vanity URL for it and share it across your social media platforms.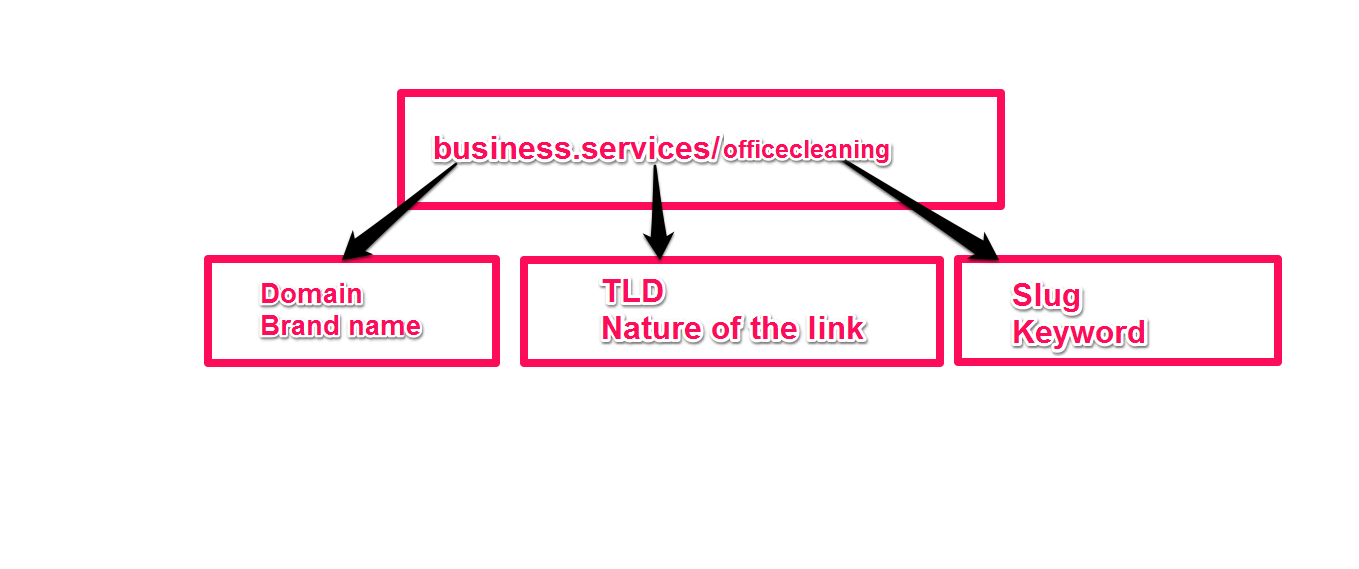 Creating a vanity URL
There are three simple steps in which you can create a vanity URL.
Branded domain name: The first step is to incorporate your business name into the domain. The domain name should be incoherence with your business to reflect your brand identity. It is advised to include the exact name of your business in the domain in order for brand recognition.
High-level domain: The next step is to choose the high-level domain type. So it could be an educational site, a news page or a blog. etc using the suffix to domain name such as .link, .click, .lol, .news, .blog, and so on.
Keyword: The keyword or phrase used after backslash signifies the nature of the landing page. This is used to bring clarity to the mind of the visitor about the type page that the visitor will be landing to once they click on the link.
Here is another example of converting complex irregular URL, to simple and beautiful branded ones which are much easier to remember.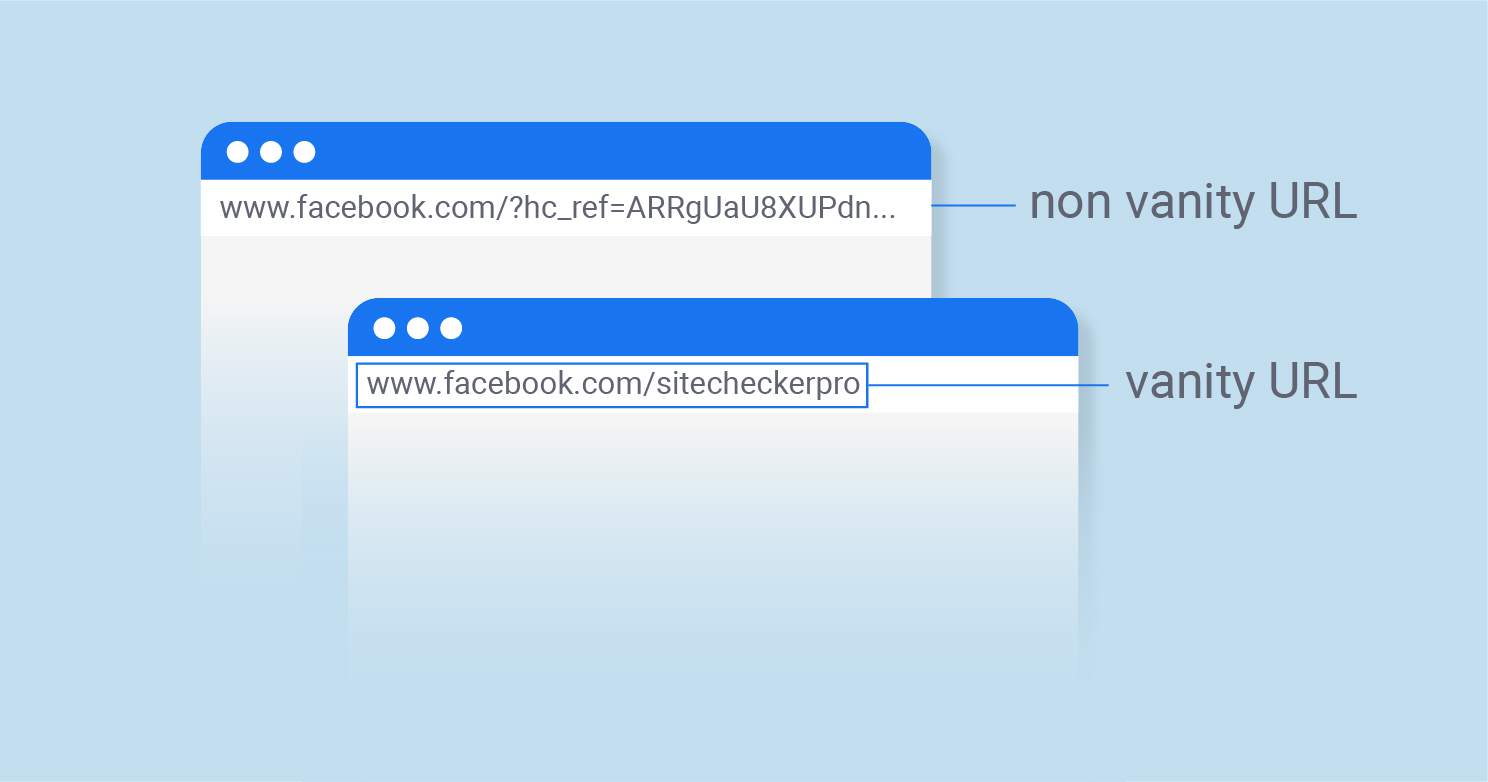 Vanity URLs should not be confused with vanity domains, which are domains named after the owner's name. e.g. https://www.garyvaynerchuk.com/ or https://neilpatel.com/
Guidelines for using vanity URL's
Vanity URLs are a perfect way to achieve marketing goals. But they have to be used in a certain way in order to extract their maximum potential. Here are a few recommendations on how to optimally use them.
Brand clarity
Brand clarity means nothing else than that your brand works as a whole. Every aspect of your brand from your design over your strategy to your brand experience is in alignment. Nowhere this concept truly applies than while creating vanity URLs.
It is very important to clearly display your brand's name in full words. The redirection as well should be in the URL as to which page the visitor will land once they click on it. This can be achieved by the keyword used after the backslash. There is a small number of words to play with so you have to be absolutely clear and concise.
Use appropriation
The purpose is to create branded short links but its not necessary to stuff them everywhere, you have to choose your battles so to speak. If a link you want to share is already compact and delivers the necessary message, there is no need to create a vanity URL in this case.
However, if you are using a link shortener such as Replug for analytics or management, it's better to edit the link.
A few examples of Vanity URL's
Many social media websites such as Facebook, LinkedIn, Twitter offer users and brands the option to customize their profile URLs. Below are a few examples where businesses have used vanity URLs to instill brand trust in their visitors.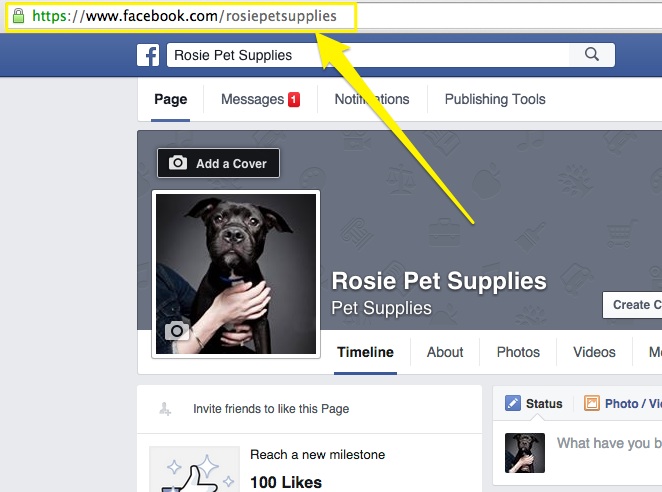 Here is one for Twitter.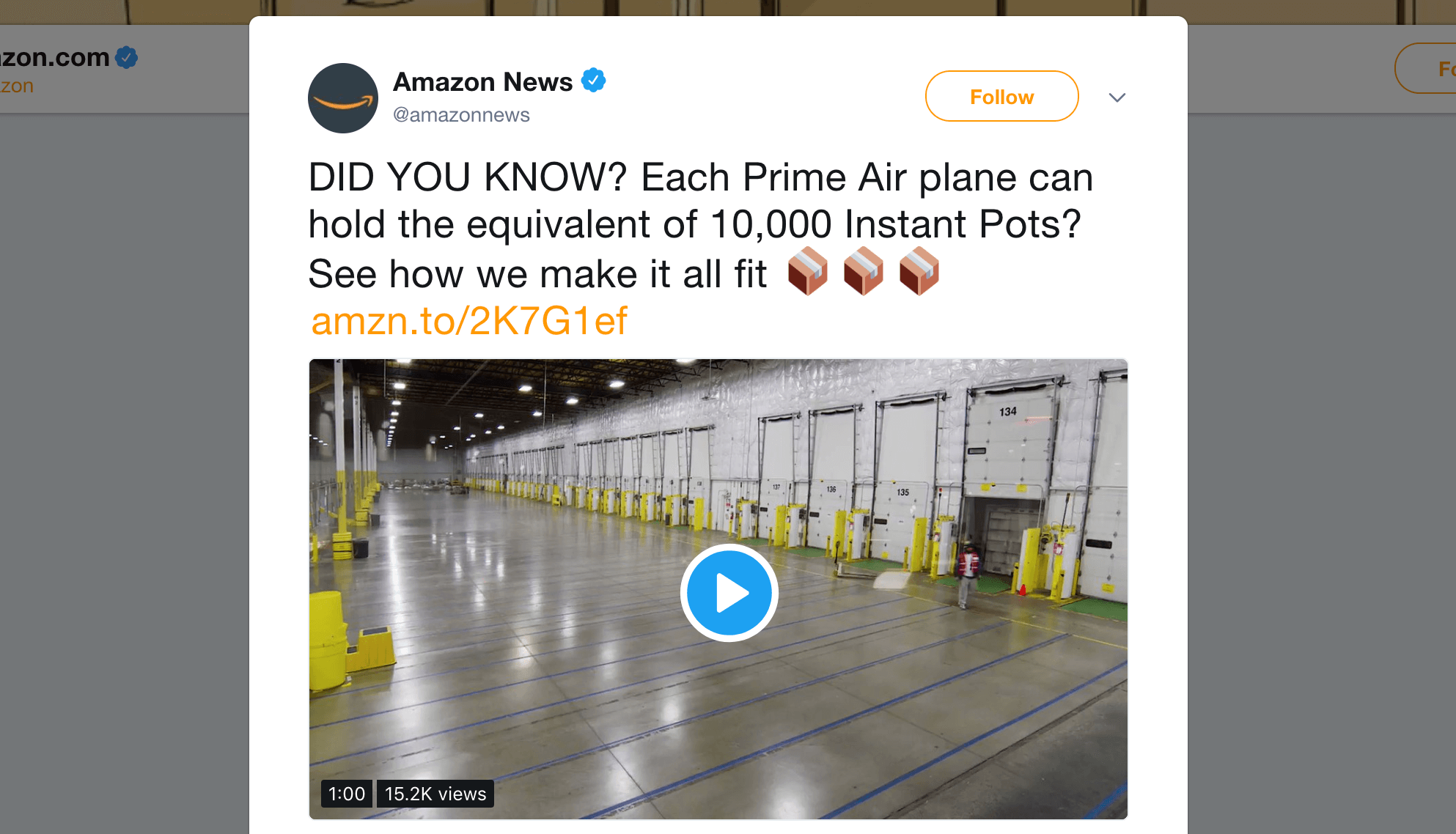 finally, here is one where vanity URLs are being used in Instagram accounts.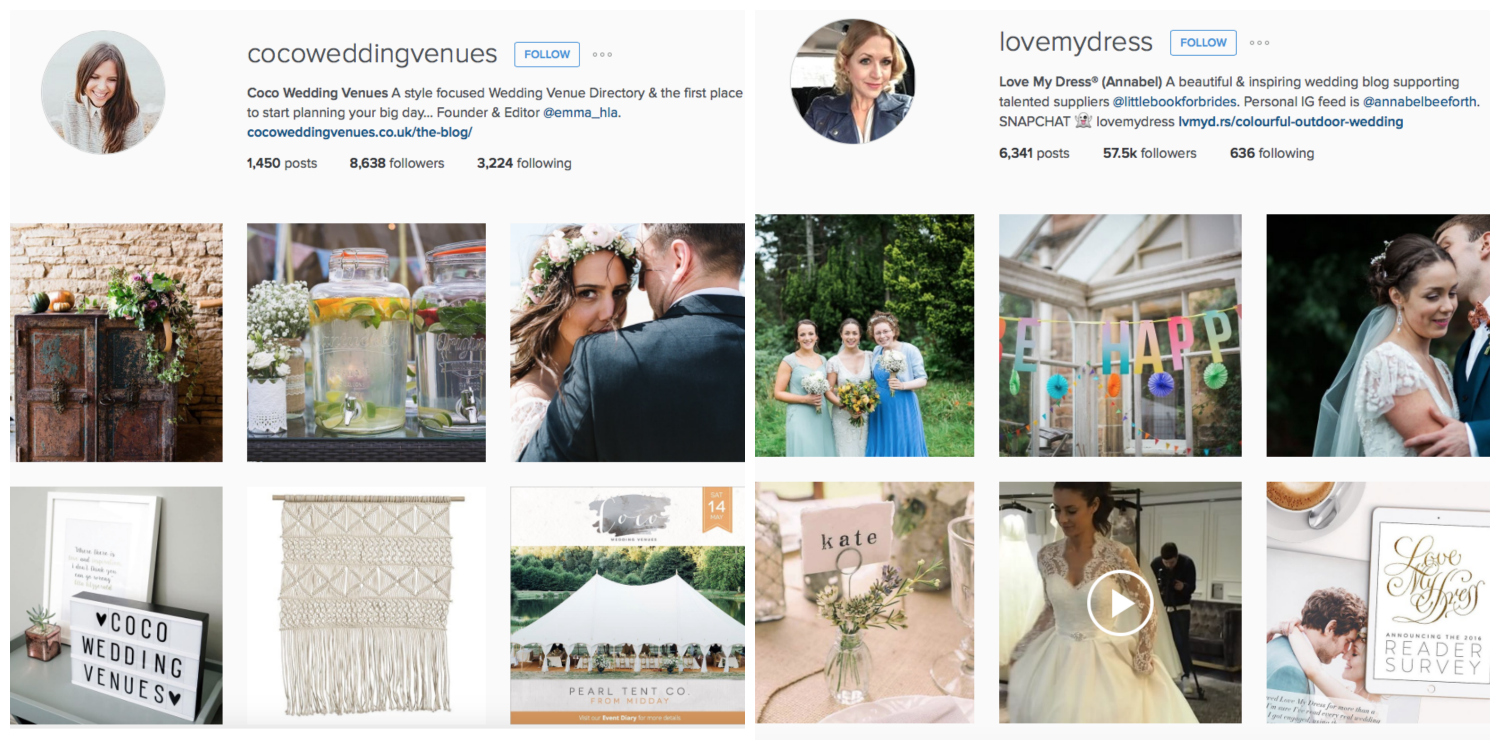 4 reasons why vanity URLs are amazing
Now that we have understood the concept, here are a few noteworthy advantages of using them in our social accounts.
Easier to remember
Consider the scenario where you someone tells you a website and you do not note it down, and later when you need it, you can't seem to remember it. Similarly sometimes we are lost for words to type into search engines to find things of interest. With an easy to remember web address created with the help of vanity URLs, it is highly probable to leave a long-lasting impression.
Vanity URLs are also easy on the eyes. Twisted or scrambled web addresses that do not make any send are ugly to look at not to mention difficult as hell to remember.
The other thing you can do is create open-source social networks.
Builds trust
The other great thing about branded shortened links is that they increase brand recognition. Sharing engaging and relevant content with your branded domain associated with it will increase visibility and improve recognition.
A branded link instills trust which in turn increases your CTR. By being willing to share your brand name with your link it offers a guarantee that you are leading them to the destination suggested in your link.
By being obviously shorter, easier to remember, and more trustworthy, vanity URLs are being shared more and more nowadays. Since they consist of words we use often instead of random numbers they are shared even verbally. The image below is a perfect example of how easily comprehendible the URL is.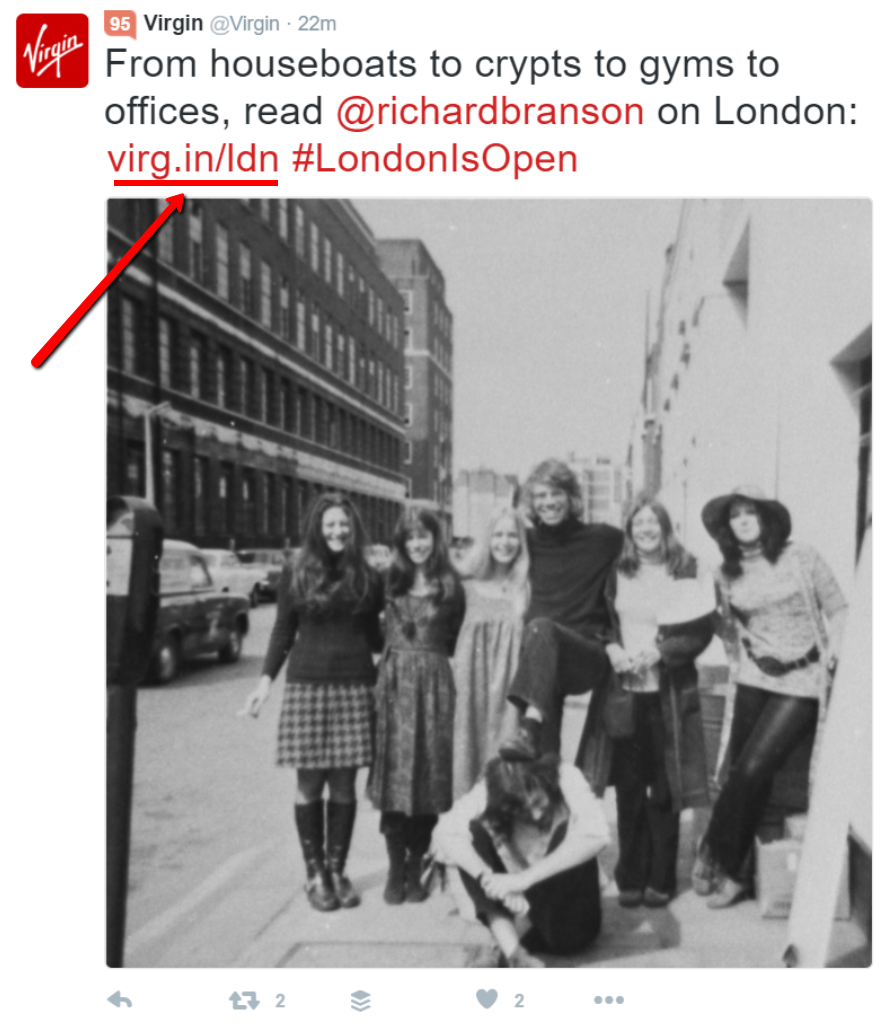 The ease of sharing comes in handy on a platform which has a limitation on the number of words you can share e.g. twitter. Longer more cumbersome URLs have to be edited to make them presentable and even then people are reluctant to share them.
Marketing Promotional Materials
Anywhere your brand or website could show up, you have the opportunity to create a call-to-action to get people engaged in your social media efforts. It is time to think out of the box.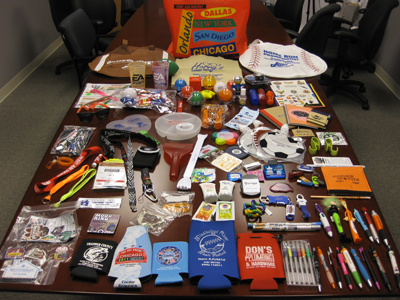 Many companies distribute merchandise on marketing and promotional events to visitors and potential clients to help them remember the brand. The more people you can create talking, interacting, and sharing your brand the greater are the chances of your word getting out. If you have vanity URLs for your brand, you can have them printed on the merchandise and utilize this medium for marketing.  The lack of space makes them ideal for printing.
How to use vanity URLs to your advantage
Intelligent marketers use vanity URLs to share content on social media platforms. If you use any service to create these links, they can also be tracked to evaluate performance as people engage with them.
Custom URLs have the ability to track the actions of a visitor. This is quite handy when you need to determine the performance of your ads. Social media platforms, though very intelligent in data gathering, offer little to none information whatsoever once the ad has been clicked. This can be easily done by creating a custom URL to which the user is directed via the ad.
Here are a few ways how marketers can take advantage of vanity URLs and you can too.
Instagram marketing
Instagram has emerged as a heavyweight social media network reaching 1 billion subscribers. It is no surprise that it has attracted so many marketers. To make a place with so many eyes to see the content you share, vanity URLs are an ideal format.
Instagram demands clean and clear posting in the form of images and links. Using a link shortening service such as Replug you can create neat custom short links, infuse your brand name in it and share with your audience.
Social media marketing and ads revenue have skyrocketed in the past 7 years and it is here to stay. The crucial thing about social media ads is to know your audience in order to create customized ads for each group. Some social networks offer demographically based ads displaying which helps the cause. You might be thinking, where is all this do branded URLs fit in?
If you are using vanity URLs in the ads you are displaying on social media, you can track every click and where it came from. The control of the appearance and text flow is a great reason to use, but the analytics (link tracking, sources, etc.) is the most valuable reason to use vanity URLs and shortened links. Here is one example where people have used Replug to track, monitor and convert visitors.
Brand Awareness
Brand Awareness is the familiarity of the consumers with a brand to such an extent that the brand name becomes the Household name. Every brand owner dreams of their brand name becoming a real word; this concept is called proprietary eponym.
Vanity URLs are a great way to promote your brand. Each link you share is an opportunity to market your brand. Using branded link enough times make your audience get used to it and inculcate brand awareness.
Promoting Special campaigns
There are apps which let you create a specialized campaign for each type of promotion using a vanity link. Campaigns let you segregate ads and its associated data in a separate folder.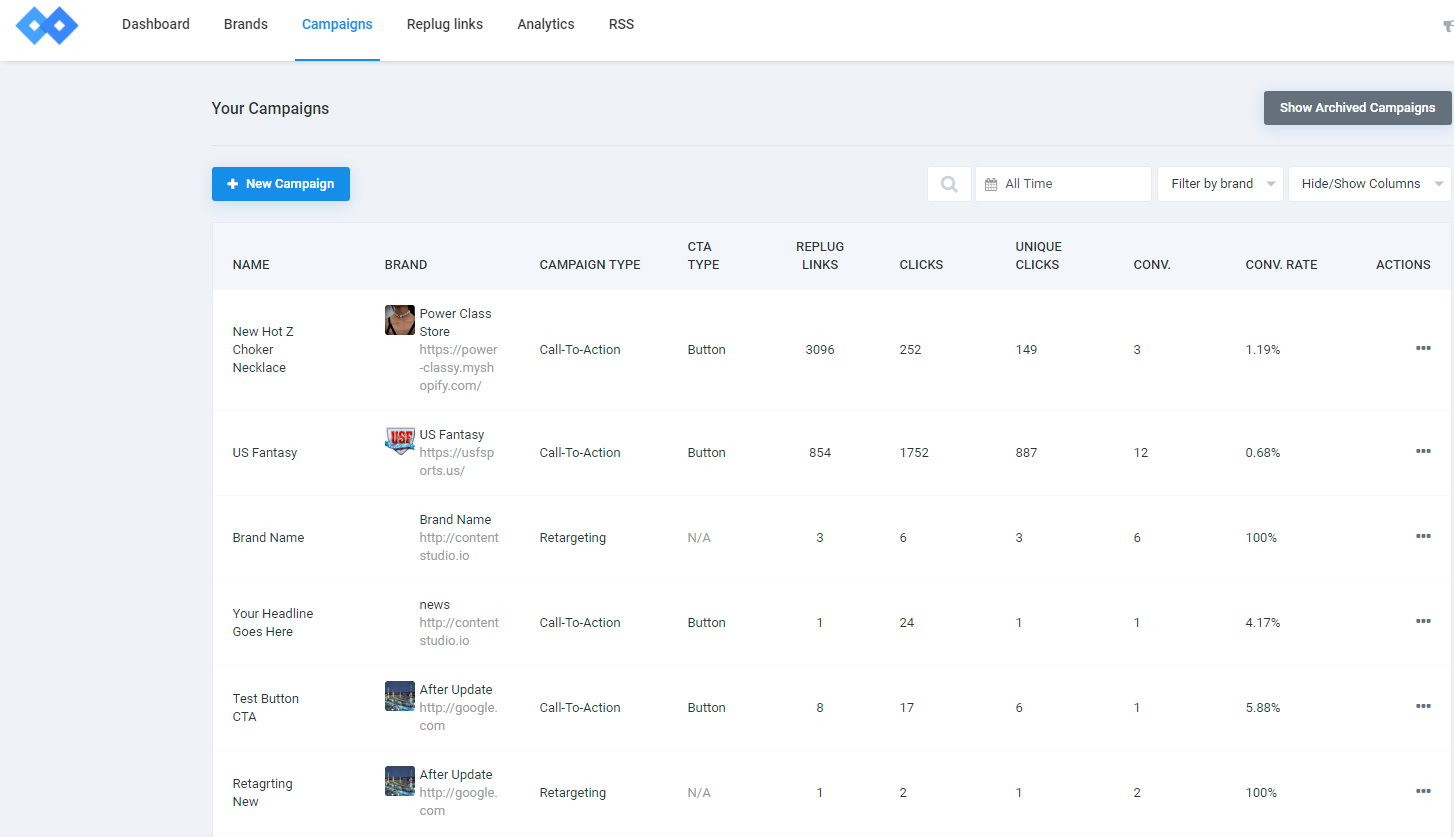 Let's say your company wants to promote a new product and is starting a paid social media ad campaign for it. You can create custom URLs specifically for this product and monitor its performance separate from other links you share.
Comments and Email

People love you share their opinion on viral videos and news. The comment section is filled with informative and sometimes hilarious comments. This is where the majority of the community comes to interact. Marketers can take advantage of this congregation and present their case in a well-formatted way.
Share vanity URLs in the comment section of relevant posts in a well-presented manner to attract potential clients. Branded URLs are a great candidate for this type of promotion as they are short, organized and contain the brand name to encourage people to click on them.
The same concept can be applied to email marketing. Email marketing is a tricky business where first you have to establish trust in order for people to recognize you. They have to be confident enough to click on the promotional link you send in the email. This can be achieved by using vanity links.
Verbal sharing
Electronic media such as TV and radio are still the preferred choice of marketers.  Imagine you get air time and the host asks you to describe what you do. Wouldn't it be nice if you can verbally convey your social channels right there and then?
Many singers, DJ's, and RJ's have their social accounts with vanity URLs. This helps them to verbally convey the web address of their official channels. It would be otherwise impossible to say the irregular web address.
The presentation of your brand to the audience should be as frictionless as possible. People are more inclined towards engaging if there is less clutter to what they see. After all, many of the customers would have converted not through your website, but social media.
Effect of Vanity URLs on SEO
When searching for a particular brand on Google, the search results often include the social media channels of that particular brand, coincidence? Not really. By having the vanity URL to your brand on multiple web properties, you should be able to dominate your SERP with your own marketing message.
There's a common misconception that redirecting a link in this way can hurt your SEO. Vanity URLs are simply used for sharing a clean, tidy and branded link that brings visitors to a less appealing URL. According to several ranking specialists, it seems that using URL shorteners doesn't lead to any negative impact on your SEO. As a matter of fact, shortened URLs are considered by search engines as any regular 301 redirects and they will thus act upon it.
Integrated Link Retargeting and UTM Tools
The great thing about vanity URL's is that you are able to track their performance. This means acquiring data such as clicks, unique clicks, conversion, etc. This allows you to evaluate the links you share and then tweak them to enhance performance.
The second part of this activity is to add the people who clicked on the vanity URL in a retargeting list. Even if the link was redirecting to a third party website, someone was still interested in it to click on it. This technique has proven to increase top funnel traffic considerably.
Adding UTM parameters to the links you share also helps in tracking, attributing, and accounting for your marketing efforts. Build intelligent UTM parameters and add them to the links you share
Takeaways
Vanity URLs have the multipurpose functionality of not only appearing pleasing to the eye but also creating brand trust. They can be used for social media branding, in email marketing and link tracking. Try using them today in order for your business to keep appearing in the right place at the right time.