PixelMe, a well-known name, has been a go-to choice for many marketers. But as we step into 2024, it's essential to understand the changing demands and needs within this industry. This includes factors like competitive pricing, advanced features, strong customer support, and more.
Unluckily, PixelMe lacks some advanced features and has higher pricing than most of its alternatives. But worry not, we have analyzed the best Pixelme alternatives for you.
Our verdict
Picking the perfect tool comes down to your business or brand's specific requirements. For a cost-effective, feature-rich link manager, go for Replug.
Replug is an ultimate link management solution for all your marketing needs.
Switching to Replug could be a smart move. Explore further to find out why Replug is a great choice for managing your links in the digital world.
In this article, we'll check out what makes Replug better than PixelMe and other similar tools.
But if your link needs are less extensive, feel free to explore the other options as well.
Tool Name
Key Feature
Agency Plan
Limitations
Replug
Advanced analytics, link retargeting, customizable short links
$79 /mo
No Freemium Plan
Bitly
Widely recognized URL shortening with robust analytics
$199 /mo
No Retargeting
Limited customization options
Cutt.ly
Straightforward link shortening with detailed analytics
$99 /mo
No Bio Links
No CTA
Rebrandly
Focus on link branding and customization
$99/mo
Lacks robust analytics
Higher pricing
TinyURL
Low value for money additional features
$129/mo
Low value for money No additional features
BL. INK
Feature-rich URL shortening with advanced tracking and analytics
$599/mo
Higher pricing
Not beginner-friendly
Sniply
Custom calls-to-action for enhanced engagement
$59 /mo
Limited link management features
Variable pricing
Short.io
User-friendly URL shortening with custom short links
$149 /mo
Limited advanced analytics
Features for extensive management
What is Pixelme?
PixelMe is a versatile URL shortening and link management platform that provides users with tools to streamline link sharing, customization, and tracking.
| | |
| --- | --- |
| What they offer | What they don't |
| Retarget Pixels | Agency features |
| Custom Domain | Password-protected links |
| Browser extension | Branding on micro landing pages |
| Link analytics | White labeling |
| Import links | Comprehensive link branding |
Top alternatives to Pixelme:
Below are some of the best Pixelme alternatives to look for in 2024.
Why Consider Replug?
Replug is a comprehensive URL-shortening tool that offers advanced analytics and link retargeting options. It's a powerful choice for marketers seeking in-depth insights into link performance.
Pros:
Advanced analytics for in-depth insights.
Link retargeting options.
Customizable short links.
Complete link management solution
User-friendly interface.
Cons
Currently, no freemium plan is available.
Bitly is a widely recognized URL-shortening service that simplifies link management and provides robust analytics.
Pros:
Widely recognized and trusted.
User-friendly.
Cons:
Does not offer as many advanced features as some competitors.
Limited customization options.
Link Management Made Easy
Your go to link management tool for CTAs, branded and bio links, QR Codes, tracking and retargeting.
Get Started for FREE!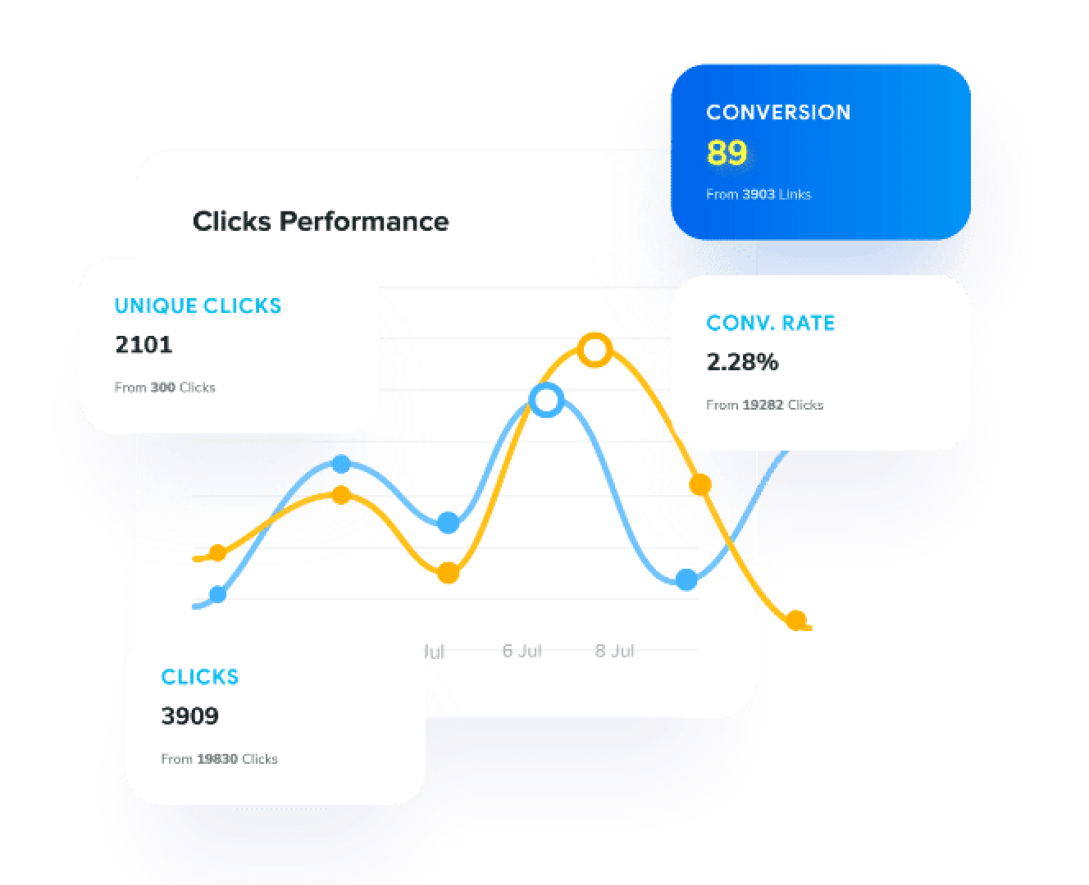 Cutt.ly offers a straightforward approach to link shortening and management. With customizable short links and detailed analytics, it's a suitable choice for those looking for an easy-to-use URL management solution.
Pros:
Straightforward link shortening.
Detailed analytics.
Easy-to-use.
Cons:
It may lack some advanced features.
Limited branding options.
Rebrandly focuses on link branding and customization, allowing users to create branded short links. This can enhance brand visibility and recognition, making it a valuable business choice.
Pros:
Focus on link branding and customization.
Enhances brand visibility.
Suitable for businesses.
Cons:
It may not have as robust analytics as others.
Pricing may be higher for branding features.
TinyURL offers a quick and straightforward approach to link shortening. While it may not provide advanced analytics, its simplicity and speed make it a reliable choice for quick link management.
Pros:
Quick and straightforward link shortening.
Simplifies link management.
Speedy solution for quick link tasks.
Cons:
Lacks advanced analytics.
Limited customization and features.
BL.INK is a feature-rich URL-shortening tool with advanced link tracking and analytics. If you're looking for a comprehensive link management solution, BL.INK is a strong choice.
Pros:
Cons:
Pricing may be higher for the feature set.
It may not be as user-friendly for beginners.
Sniply allows users to add custom calls-to-action to shared content. This unique feature can enhance user engagement and conversions, making it a compelling alternative to PixelMe.
Pros:
Cons:
Lack of some link management features.
Pricing may vary based on usage.
Short.io is a user-friendly URL-shortening service that simplifies creating custom short links. With its ease of use and detailed analytics, it's a reliable choice for straightforward link management.
Pros:
User-friendly URL-shortening service.
Simplifies creating custom short links.
Easy to use and quick.
Cons:
Does not offer as advanced analytics as competitors.
Limited features for extensive link management.
Why should you consider alternatives to pixel me?
One should be considering alternatives to pixel me because the tool lacks lots of essential features. Luckily, Replug offers those features and a lot more useful features for agencies and marketers. Here are some reasons to choose Replug over PixelMe.
Integration support is available.
Offers traffic routing and link rotation features.
Provides the option to add CTA to your links.
Offers link expiry feature.
Affordable pricing compared to its competitors.
Branded Short Links
Create and track branded short links for your business for better conversions.
Brand Your Links Now!
QR codes are included.
RSS feeds option is available.
White-label features are offered.
Password-protected links are provided.
Easy setup process.
A free trial option is available.
REPLUG
Boost your link performance with the best link management tool for link branding & tracking link analytics.
Conclusion
All in all, if you value advanced features with high-end customer support with less pricing – Replug is a better option. But as you weigh your options, remember that each alternative presented here has its strengths, catering to different needs and preferences. The right choice depends on your marketing goals, budget, and desired features.
Make a smart choice that matches your plan for success within your industry.
Frequently asked questions
What is the primary purpose of URL shorteners?
URL shorteners like Replug or PixelMe are designed to make long, complex URLs more manageable and aesthetically pleasing, making them easier to share and track.
How do I decide which alternative to PixelMe is right for me?
Consider your marketing goals, budget, and required features. Each alternative has its strengths, so choose the one that aligns with your needs.
Why choose Replug over Pixelme?
Replug gives marketers many helpful tools that are perfect for today's needs. It lets you customize and analyze links in a way that goes beyond what PixelMe can do.
Are these alternatives user-friendly for beginners?
Yes, most of these alternatives, especially Replug, offer user-friendly interfaces and provide tutorials and support to help beginners get started.
You may also like:
Manahil Asif
Meet Manahil - A wordsmith who practically buddies with B2B and B2C businesses to create digital magic. With a dash of humor and a sprinkle of wit, she whips up content more addictive than your morning coffee.