Content marketing is a widely used and searched terms on the internet, especially after social media came along and changed marketing forever. If you aren't paying attention to content marketing platforms, then you're missing out on a lot of opportunities. It means, you're leaving money on the table because you aren't doing the following things:
Generating leads from the content
Finding new customers on the internet
Building an audience on the content platforms
If you dig deeper into the reasons why a lot of businesses aren't using content marketing to attract customers, then the lack of awareness is the culprit. For instance, you're a freelance content writer, and you come across a business that is neglecting the content marketing platforms to drive business. You pitch your content creation service to the business owner, who is an old-school businessman who has no idea what content marketing is. It's obvious that the business owner would feel skeptical about it.
The job of people like us who are aware of content marketing and social media management is to take others on board and talk them through. Explain to them what radio, TV, newspaper, and billboards used to do, now the internet, social media, and content platforms are doing it.
One of the aims of this article is to translate modern-day marketing strategies into bite-sized information for everyone to digest pretty easily. So that grasping digital marketing techniques becomes easier.
However, the main goal is to provide valuable insights on using the platforms that give content marketing opportunities to individuals as well as brands. These opportunities allow them to showcase their ideas, suggestions, and recommendations through content.
A survey report revealed that 57% of the B2C marketers showed interest in spending more on content creation in 2019 as compared to 2018. And, 29% of them also indicated that their spending on content may increase by 9% in 2019.
Therefore, it's evident that a lot of marketers and companies are aware of the significance of content marketing. Perhaps they know that content helps them attract people, engage the relevant prospects, and convert the right ones into paying customers. The content marketing platforms eventually create an environment to make all this happen.
Let's dive deep into the specifics of content marketing platforms to understand what good can come out of content marketing if the platforms are well-utilized.
The four steps on using the content marketing platforms for driving business:
#1: Choosing the Content Marketing Platforms
Driving customers through content marketing isn't that simple. Most people who quit putting out content don't think this through in the first place. They put all their energies into creating a specific type of content to put out without crafting a solid plan for distribution and promotion. What they should do is begin with choosing the right content marketing platforms instead.
A lot of people start with creating a content marketing plan, which isn't bad if you're aware of your course. For most people, it should begin with choosing the content marketing platforms. It'll be easier for them to build a roadmap for content creation and distribution.
Here are some important content marketing platforms to get started with your campaign:
Medium
Medium is a publishing network that allows you to publish written content. There are a number of content categories to pick from while publishing the content. It's a complete interactive platform that has features such as the following system, a paid plan, commenting, and liking.
Not only does Medium bring attention to a brand, but it could also drive prospects to a business. There is no doubt Medium articles get millions of views every day — so it could drive business to the users. The question, however, is that what to do to make that happen. The answer is that one should dig deeper into a niche and create relevant content to attract eyeballs.
Driving business to your website doesn't happen on a whim — you must have the following things in place to do so:
User Bio: A user bio is a profile description available to every Medium user to explain what the person does to make it easier for the people to get to know the person.
Author Byline: An author byline is a brief note about the author to let readers know about the person who wrote the article.
Great Content: It's understandable that you have to publish extremely useful yet eye-catching content to gain the attention of the audience on Medium.
Engagement: An engagement strategy is also required to capitalize on the efforts you're putting into creating useful content. It means that you must be interacting with followers, consuming others' content, and building your following on the platform.
So Medium is clearly a place that could drive business to your company if you know who you should reach out, what you should say, and how to maximize your engagement.
Pinterest
Pinterest has been a goldmine of traffic if you figure it out somehow. A lot of social media users who pay close attention to Pinterest know what Pinterest can do for them. The interesting part is that it does look simple; you create pinnable images and post on Pinterest. But in reality, there are many things to ponder before you hit the jackpot. You might have to post a few dozen images before a pin goes viral on Pinterest.
Nowadays, bloggers, entrepreneurs, and digital marketers have started adding pinnable images to their blog posts, which makes it easier for readers to share content on Pinterest. The standard image size for Pinterest is 735px x 1102px. You can find out the image sizes for all major social media platforms in one of our blog posts.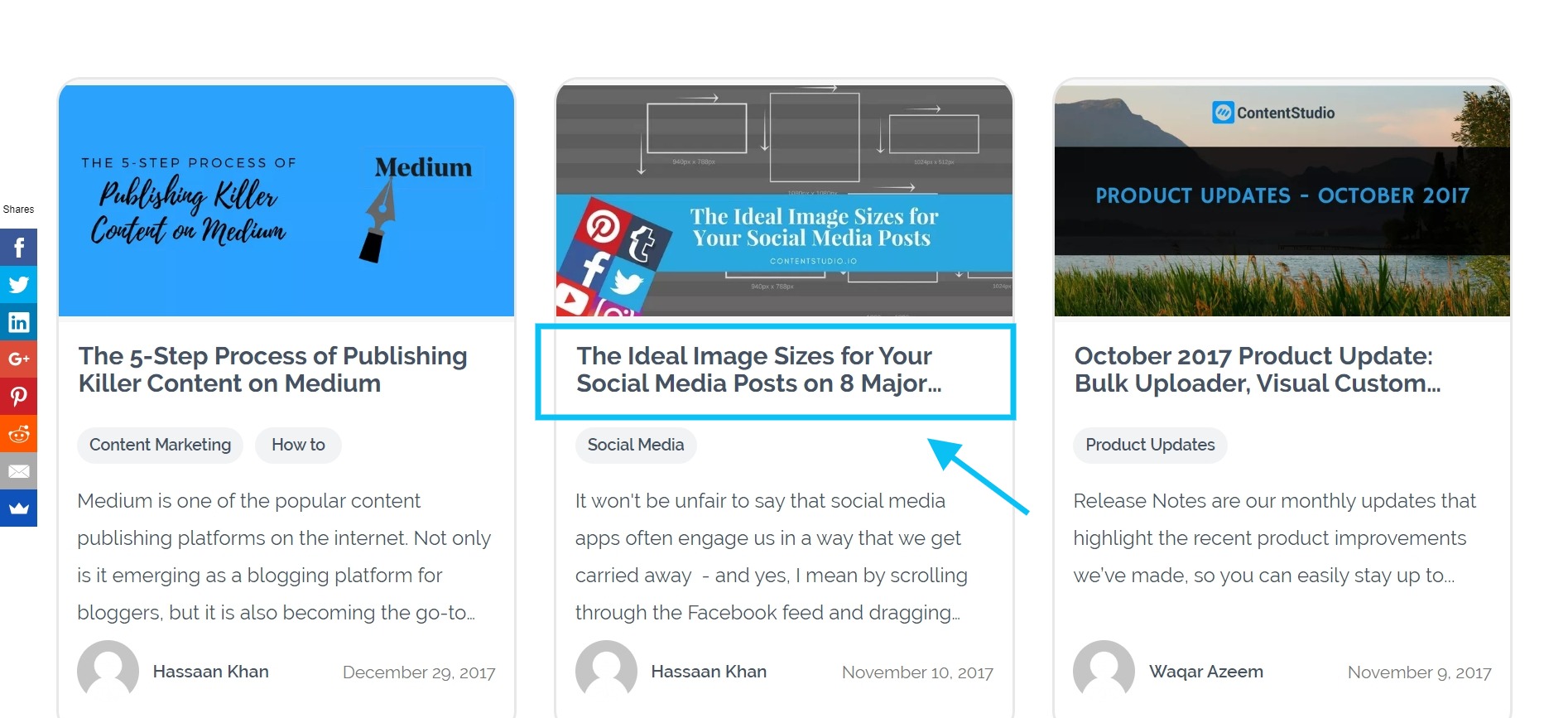 There is a WordPress plugin called Pin It Button that displays a pin button on the images of the blog post. When someone hovers the cursor on the image, it shows the pin button that could share the image along with the blog post link to Pinterest.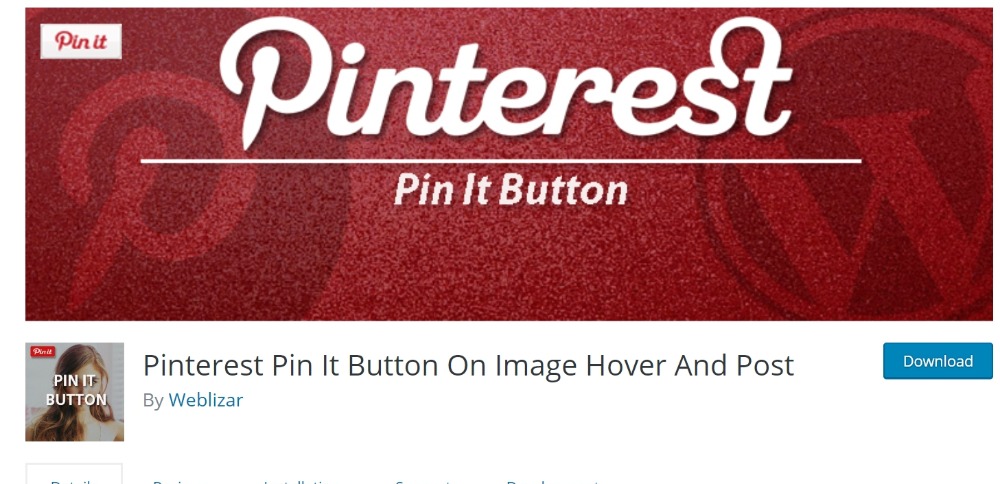 It's true that you can publish an image of any size, but it won't go perfectly with the Pinterest layout. You'd notice that the majority of the images are vertically designed so that they could go smoothly on the platform.
The science behind actually getting website traffic from Pinterest is hitting the right areas. If you have a number of categories that you dominate, then you should prefer focusing on the same categories on Pinterest.
Here's what you can do:
Create Pinterest boards similar to your popular categories on the blog.
Post pins on a consistent basis; it increases your chances to rank a pin on Pinterest.
Don't create dozens of categories on Pinterest, but instead, focus on the quality of the content.
Add others' pins to your Pinterest boards to attract the eyeballs.
Like and comment on others' pins as well.
If you take Pinterest seriously, it'd lead to driving traffic sooner or later. However, it's up to you how you convert those traffic into profit.
YouTube
One of the content marketing platforms you can choose is YouTube. It's the second most popular search engine on the internet. And, undoubtedly, one of the most visited websites in the world.
Video marketing has never been this important before. Now, we have long-form videos, stories, and live streaming embedded right into many social media platforms.
Besides, text and images content, video content also plays an important role in sending your message across. Content marketing is incomplete without putting out various forms of content.
It comes down to having a good strategy and choosing the suitable topics to talk about, using the right titles and thumbnails, and providing actionable information for conversion.
Top YouTubers, gamers, and video creators not just make money from YouTube ads, but they also sell merchandise, e-products, and services through YouTube. You can do the same by figuring out what you can offer through your videos. Use your video description to provide the details and links; mention the offer in your useful or engaging content afterwards.
YouTube could add some additional sales or give you a few prospects to engage along the way.
ContentStudio
ContentStudio is a social media management tool for posting, scheduling, and discovering content on the internet. Not only does it allow you to post on social media platforms, but it also lets you post on publishing platforms like WordPress, Medium, and Tumblr.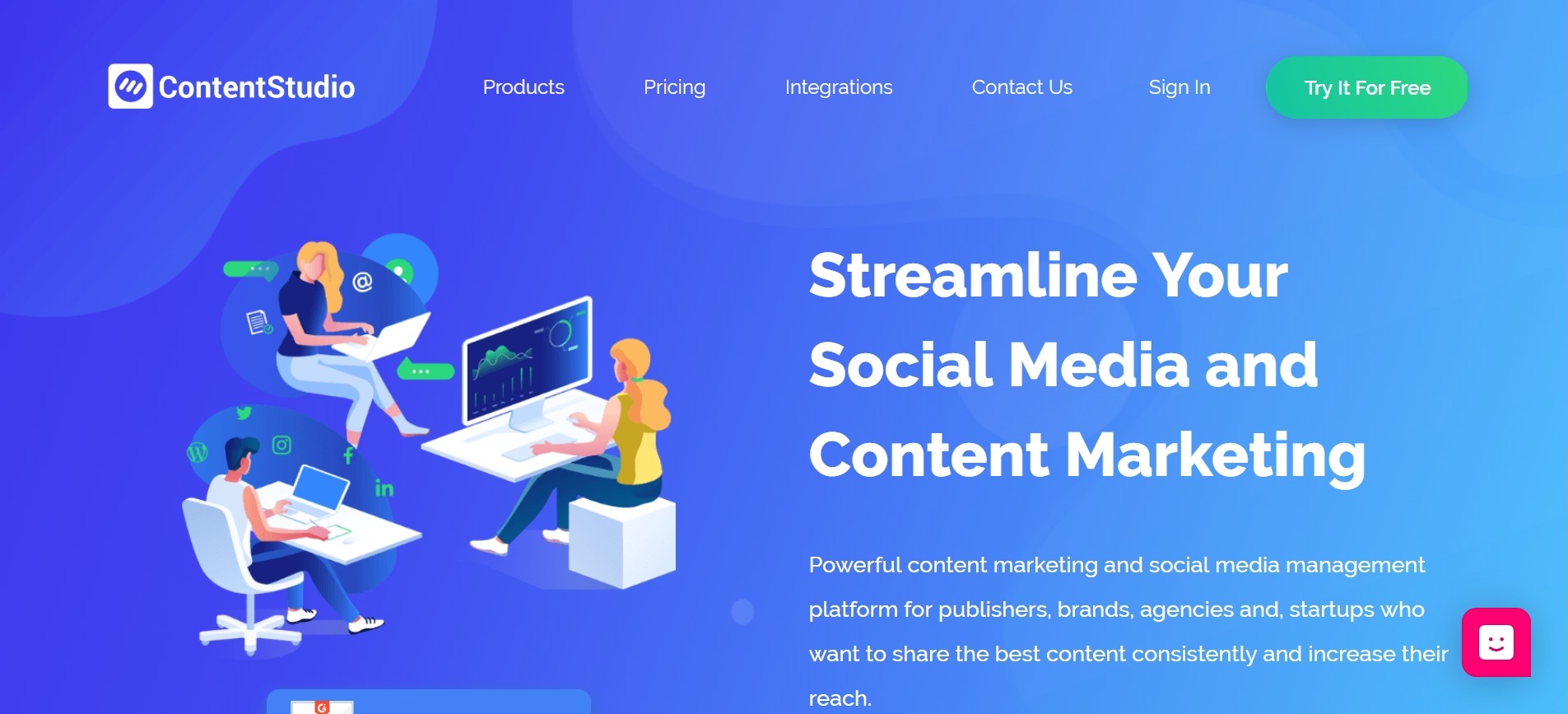 Content marketing is a combination of various content strategies regarding creation, promotion, and conversion. Therefore, to execute those strategies, there are always tools that are required. ContentStudio is an important social media marketing tool for businesses, entrepreneurs, and bloggers. It's necessary to have such a tool in your arsenal to achieve your content marketing goals.
This platform would help you distribute your content across social media and other content marketing channels.
Canva
Canva is the most popular tool for creating social media images, banners, and ads. Once you have a tool like Canva, it gets easier to create social media images even if you're a novice. Let's admit, it's not easy for everyone to afford Adobe Cloud subscription that provides software like Adobe Lightroom and Adobe Photoshop.
Moreover, most of us are no experts at graphics designing so a tool like Canva could help us get through this. Not only will you be able to create pinnable images for Pinterest, but you could also make YouTube thumbnails and featured images for blog posts.
There are many online tools for creating social media posts and images that you can check out.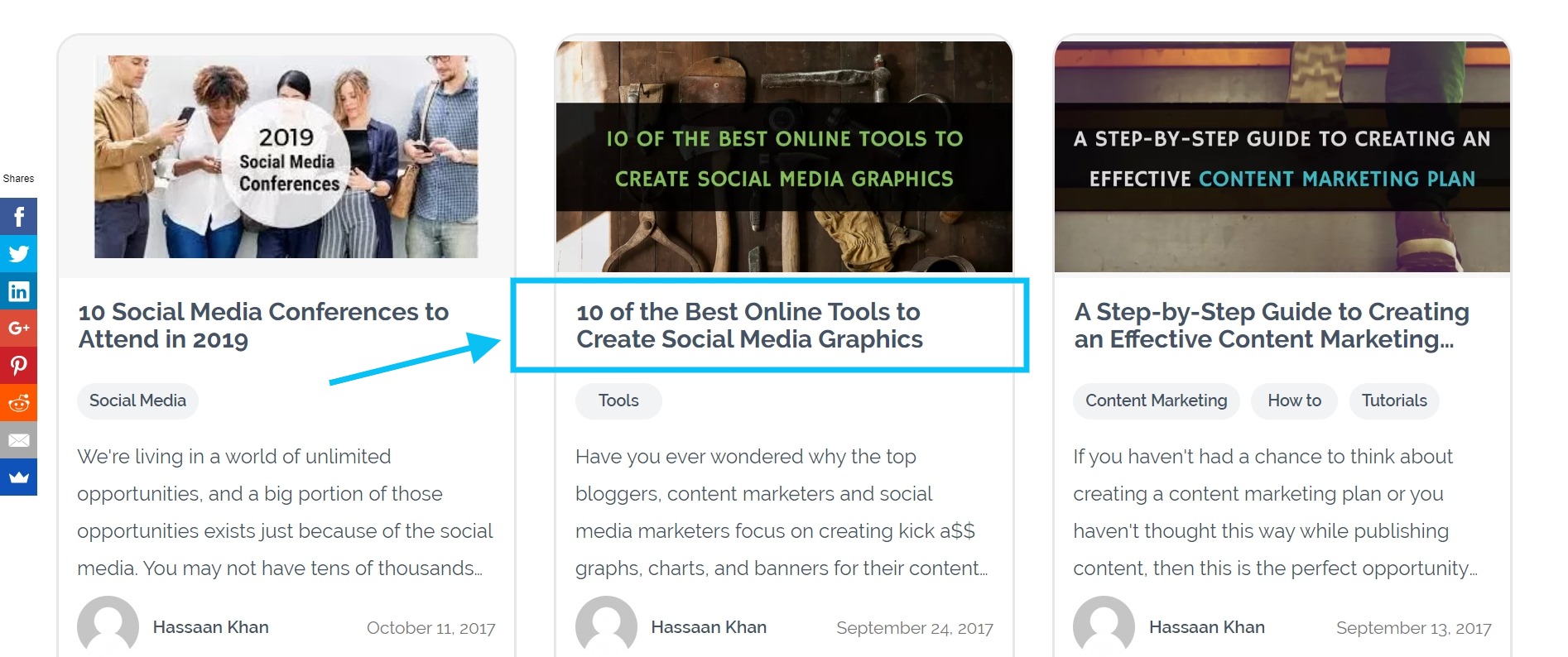 The selection of content types and the platforms describes the journey you're about to embark on for driving business through content marketing. So don't hesitate to choose the appropriate content platforms to put out content. A lot of people don't feel natural about writing content but love creating social media images. So you must have the self-awareness to make better decisions on content type and platform selection.
Building a Content Plan
Driving business through content marketing platforms requires content to attract and engage the audience. And, content creation requires a content plan. Once you've finalized what type of content you're most interested in creating, the next thing you need is the content plan.
A content plan is a roadmap of the content which guides your marketing strategy in translating what your brand wants to achieve through content. The emphasis of a content plan is more on the subject matter as well as the implication of content on the audience. This is why the selection of content marketing platforms was discussed before building the content plan. It's understandable that once the content platforms have been selected, your content plan would be built accordingly. One shouldn't be going back and forth all the time for changing the platforms and re-shaping the content plan. It'd deeply impact the results of the process because of the lack of consistent policies.
A content plan has always a wide spectrum. It encapsulates a variety of areas that play a role in building the whole content plan. Here are the key elements one should consider in building a content plan:
Idealize the right audience that should be reached out via content. The audience might be interested in what you're saying or need the product you sell.
Choose the content areas that competitors aren't dominating and the prospective audience would be compelled to check it out. SEMrush is a fantastic tool for analyzing the competitors' keywords.
Pinpoint certain keywords through your Search Console or any other tool that you use for analyzing your website keywords and traffic.
Experiment with content topics throughout the year to test different content topics and keywords. You can focus in on certain keywords and categories for each quarter. This way, you could experiment with four different sets of keywords and content areas.
Infuse your products and services into the content, which is the essence of content marketing, but avoid being salesly.
Delivering the value in the content is a huge plus. The reason is that the more your content helps others, the better it engages the audience. So try to share as much value as possible in your content.
Mention relevant brands, influencers, and products in your content so that it could help the readers in some way. It also helps you in building relationships with other successful businesses and professionals.
It all comes down to what you're saying and how much it's affecting the followers and website visitors. A content plan isn't just the article titles, but instead, it's a complete ideology of creating content that would matter to a market segment. It's also true that there is no guarantee that every piece of content or every content plan would work out perfectly. Therefore, you could test out and alter things accordingly.
Another great way for content planning and project management is by using the appropriate tool to help your team work efficiently.
Distributing the Content
The goal is to drive business through content marketing platforms. The first two steps explain the selection of the platforms and building a content plan for the platforms so that you could initiate the engagement process. It won't happen until the distribution of content doesn't kick in.
The content distribution process means putting out content to attract, engage, and convert the audience. Since we're trying to drive business through content marketing using the content marketing platforms so we need content that makes a difference for the audience. Moreover, the great content alone can't do enough, which is why the distribution is important.
Here are three basic methods of content distribution:
1. Publishing Content
Publishing content refers to posting articles or blog posts on blogs. There are various ways to post articles, for instance, you can post articles on your official or a personal blog, you can guest post on others' blogs, and you can publish articles on the social media sites like Medium, LinkedIn, and Facebook. You can utilize all the different methods of content distribution at the same time.
The idea behind publishing content is to attract the audience and drive attention to our site. If your content isn't driving traffic and eyeballs back to your website or blog, then you're doing it wrong. So always remember the fundamental idea behind publishing content.
2. Sharing on Social Media
Social media could drive website traffic to your website, which is why it could be a huge source for getting customers and prospects for your business. Normally, we tend to share our articles, images, and videos on social media sites like Facebook, Twitter, and LinkedIn. Moreover, we also like to post images on Instagram and Pinterest. We've already talked about the different image sizes for each platform, which you should consider while posting images on these platforms.
The point isn't what type of content you should share; you're free to test out videos, images, and articles for the sake of experimentation. However, we'd like you to understand the essence of sharing on social media for driving business.
If you're sharing articles in your Facebook group that is so relevant to your content niche that it's driving traffic, getting newsletter subscribers, and converting people into paying customers, then you're all set. On the other hand, if you're natively uploading videos on LinkedIn, but there are no connections or followers to watch that, then you better start focusing on building relationships first on LinkedIn.
Feel free to test out different social content platforms to find out which platforms do well for you. Always remember the end goal which is to drive customers towards your business website.
3. Repurposing Content
Repurposing content is a methodology of taking key elements of a piece of content and converting it into a different form of content. For example, if you want to repurpose an article, you can convert it into a YouTube video or a Pinterest image using the essence of the article.
To drive business, you need to extend your content's reach and attract more eyeballs. Therefore, repurposing content would be an ideal strategy to apply. You'd be using the same message in different shapes and forms on different platforms. There is no doubt that you could engage more people and generate more leads with content repurposing.
So there were three basic methods of distributing content on various content marketing platforms to drive attention, eyeballs, and viewership towards your website.
Analyzing the Conversion
Whenever you build a strategy whether it's a content strategy or social media strategy, you should stop at some point and analyze the results. It'll give you insights on how well the strategies are doing and what you can improve for even better results.
When you're focusing on the content marketing platforms for driving business, it seems obvious that you need to go through the statistics for analysis.
To put it simply, just look at the numbers of sales, leads, and clicks. Compare the conversion of the time before focusing on the content marketing platforms with the conversion of the time after you started focusing on the content platforms. You'd be able to draw a clear picture of how effective these content marketing strategies have been for you. And, whether or not you should keep using the same content marketing platforms for driving business.
Following are the signals that you can check for analyzing the conversion through content marketing platforms:
Number of Leads
See how many leads you've generated ever since you started paying attention to those content marketing platforms. If the number of leads has increased, then you should double down your efforts, but if not, then try the different platforms.
Clickability Ratio
The clickability ratio means the number of clicks after started using content marketing platforms. If traffic increased due to content distribution, but the clicks on the website have not been increased, then try to tweak your content strategy. It'd help you get the relevant visitors to your site that would be interested in your products or services. Heatmap and CrazyEgg are the heatmap tools for analyzing where visitors are clicking on the website.
Number of Total Visitors
Go through your Google Search Console or Google Analytics to find out the number of visitors, especially after you started focusing on the content marketing platforms. It's necessary to record the difference in the total number of visitors on your website after you started utilizing the content platforms. If traffic increased, it shows that your chosen content platforms are contributing to the cause, and if it's not, then make some changes around.
Social Media Shareability
Social media sharing could be an important signal to analyze the impact of content policies. It's necessary to get social media shares for driving business from social media. If your content is working perfectly, one of the benefits it'd bring to the table is the increase in social media shares. Always analyze the total number of social media shares once you start putting your time and energy into content marketing platforms.
Number of Social Media Followers
The increase in social media followers would mean an increase in attention, visibility, and reach. However, engagement would matter more than the numbers when it comes to social media conversions. A hundred thousand followers don't matter if none of them respond to you, whereas a thousand followers are the best if 200 of them are actively participating with you on social media. Once the engagement gets better, it also starts to bring in the numbers too.
So analyzing the conversion and going through the statistics would give you a glimpse of how your content marketing strategies are performing.
What's the takeaway?
The whole point of this article is to educate you on paying close attention to your content types, distribution methods, and the right platforms for getting business.
The ultimate goal of your content marketing plan is to bring the customers, sell the products, and build an audience around your brand. It might not happen on a whim, but instead, it takes time.
If your content is working and you're on the right content platforms, things would start to show the indications that you're moving in the right direction.
Here are some of the Best Mobile Marketing Tours available in the US today.
If you don't see much improvements in lead generation and sales in 6 to 8 months, then re-develop your content marketing strategy. Meaning, use different content marketing platforms and build a better content strategy to pull this off.
What else would you do to drive business through content marketing platforms?
Wasiq Naeem
Wasiq Naeem is a content and digital marketing veteran who is passionate about his writing. Extensive research and producing high-quality content is just another day at the office for him.