With millions of users scrolling through their feeds, it's so difficult to stand out and grab the attention of your target audience. And one of the key elements in achieving this is crafting an attractive bio for your X account (formerly known as Twitter).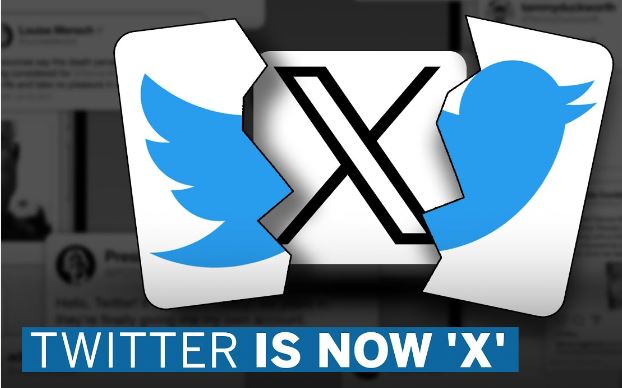 With the branding changes, it's the perfect time, or a second chance for some to optimize their bio.
"Twitter biography," or bio, is a short text on top of your profile that is visible to the public and represents a user's interests and personality.
Twitter(X) allows you to write a bio of up to 160 characters only. But how can you do it with just 160 characters? And how can you make it engaging to get more likes and follows?
Don't worry, mates! In the article below, we have listed some bombastic Twitter bio ideas through which you can quickly hook your audience.
| | |
| --- | --- |
| Dos | Don'ts |
| Short and to the point | Copying someone's Bio |
| Use emojis and symbols | Overuse of Hashtags |
| Smart use of humor | Too generic content |
| Highlight What Makes You Special | Offensive Content |
| Use full-character space | Only listing "what you do" |
Why is it so important?
When it comes to content, the bio section is the very first thing viewers take in.
Did you know?
82% of B2B marketers use Twitter, now called "X," for content marketing.
So optimizing your X bio is a must if you want to build a stronger brand identity, drive more conversions, or have high engagement rates.
How to write a perfect Twitter(X) bio?
If you're thinking about what to put in your Twitter bio, first figure out if it's for a business or just because that can affect what you include. So, here are some tips, tricks, and ideas with examples for writing a killer Twitter bio.
1. Keep it short and sweet
The first trick to a killer Twitter(X) bio is a short and sweet text. Make your sentences short and snappy. No rambling allowed!
See this Twitter bio by NASA (National Aeronautics and Space Administration) for an example: They're keeping it short yet relevant using one of their keywords, "space"
Your bio could be an "elevator pitch" about yourself or your profession, a self-introduction, a playful description of yourself or your interests, a quote from any famous poet, a pop-culture reference, or anything else.

You may also like: How to Tweet a Link without URL: A Quick Guide
2. Show off your personality traits or milestones
No matter if you're crafting a brand-centric Twitter(X) or a more generic self-description. Your bio is a snapshot of who you are and what you offer. Though building a trustworthy network takes time and effort, some self-marketing goes a long way.
Try sharing:
Your job title, i.e., doctor, teacher, digital marketer, etc.
Any unique personality traits, hobbies, or interests.
Share any awards, achievements, or rankings
List your company's core values and the benefits it offers
Share your story, and make your mark! It's a great way to connect with people with similar interests or get in touch with experts in your field.
Did You Know?
A tweet influences 69% of users' purchase decisions
3. Include keywords and hashtags
Twitter(X) profiles with relevant keywords in the bio are more likely to surface in search results and draw organic visitors.
However, you should ensure that your bio makes sense to humans and not just search engines.
Look at this Twitter bio by a famous juice brand in the USA named Juicyjuiceusa. The brand crafted a catchy bio using almost all 160 characters of the biography while utilizing the keywords "Juice" and their brand name, Juicyjuice.  
Put a few hashtags in your bio that precisely define you or your brand. Utilizing it in a phrase is a clever trick. You may even make your custom hashtag to promote your company. However, if you stuff too many, readers may disregard your profile as spam.
4. Add a CTA or link in bio
A well-crafted CTA directs customers in a specific path, such as following you, exploring your content, or visiting your website. This allows you to engage with your audience more deeply and develop a strong community.
Like Pandora, the famous jewelry brand added a CTA in its bio saying, "Shop summer favorites."
Moreover, if you want more people to check out your online portfolio, website, or other social media accounts, don't be shy about including links to them. How can you fit so many social accounts in one bio?
Don't stress; Use Replug link in the bio feature to craft a landing page for all your social media networks.
However, if you don't have a lot of social profiles and only one network. Don't put that boring generic link instead, shorten your links with Replug, customize them to fit your brand, and then paste them. 
Just like Contentstudio did on Twitter(X).
5. Use emojis and symbols
Using emojis and symbols in your Twitter(X) bio is a little touch that makes everything more fun and colorful. These little guys are like the flashy neon signs of the internet, instantly grabbing your attention and making your bio the star of the show.
On the other hand, symbols break up the text, making your bio easy to read and remember and adding a touch of creativity.
You may also like: Reasons To Use A Twitter Link Shortener
Examples of some best Twitter(X) Ideas for you
Twitter bios come in various styles and serve different purposes, depending on the user's goals and personality. Below are some of the 90+ best Twitter bio examples for you:
Funny Twitter bio ideas
"Here for a good time and a retweet."
"Professional snacktivist 🍕"
"Spreading smiles, one tweet at a time 😄"
"Trying to adult, failing spectacularly."
"Cat person in a dog-eat-dog world 🐱"
"Life's a joke, and I'm the punchline."
"Coffee in one hand, confidence in the other ☕"
"Ctrl + Alt + Defeat"
"Breaking news: I'm hungry again 🍔"
"Just a typo away from greatness."
"Self-proclaimed memeologist 🤓"
"Fluent in emoji, sarcasm, and coffee."
"Currently lost in a parallel universe… or the kitchen."
"Daydream believer-Nighttime taco enthusiast 🌮"
"Professional at making unprofessional decisions."
Interest-Focused Twitter bio ideas
"Caffeine addict, Brewing magic, one cup at a time. ☕"
"Get your aesthetic enjoyment."
"World traveler with a serious case of wanderlust ✈️"
"Teaching is not a profession – it is a passion."
"Certified foodie and amateur chef 🍴👨‍🍳"
"No pain, no gain."
"Freefalling into poetic realms. 📝"
"Only lawyers and painters can turn white to black."
"Sports fanatic with an obsession for stats ⚽️"
"Lifting away the stresses of the day."
"Full-time dreamer and part-time realist 💭"
"Lover of all things tech and innovation "
"Curse on all laws, but those that love has made."
"Entrepreneur with a passion for startups 💼"
"Surfing the digital sea of sounds. 🌊"
Professional Twitter bio ideas
"Digital marketer, Crafting online success stories. "
"Crafting smiles and boosting confidence. 😁🦷"
"Numbers whisperer for business growth. "
"Creating style statements that turn heads. 👗"
"Education enthusiast, Empowering minds for tomorrow. "
"Navigating complexities with expertise. ⚖️"
"Innovating in the digital frontier. "
"Environmental champion, Protecting Earth's future. 🌍"
"Sales strategist-Connecting needs to solutions. 🤝"
"Research biologist. Unraveling life's mysteries. "
"Startup mentor-Guiding ideas to impact. 🚀"
"HR specialist | Fostering talent's potential. "
"Crafting stories that resonate. ✍️"
"Business consultant-Transforming challenges into success. "
"Behind-the-scenes hero in diagnostics and innovation. 🧪"
Inspirational Twitter bio ideas
"Inspiring hearts to beat to their own rhythm."
"Creating my own sunshine on cloudy days."
"Seeds of kindness, growing a world of compassion."
"Bouncing back with grace, Adversity is my ally."
"Life's an adventure, Making the most of every chapter."
"Just another face in the crowd trying to find my place in this world."
"Trying to make the most of life, one day at a time!"
"Living the dream, one step at a time."
"Full-time dreamer, part-time doer."
"Adventure awaits, and I'm ready for it!"
"Trying to make the best of what life has dealt me."
"Living a life full of laughter and fun!"
"Making every day count – one step at a time!"
"Letting my true colors shine through!"
"I'm a dreamer and doer, chasing my goals every day!"
Cool Twitter bio ideas
"Living life in vibrant hues. 🌅"
"Just here for the memes."
"Living my best life one day at a time."
"Making the most out of my 20s."
"Seeking adventure everywhere. 🗺️"
"Coffee addict and lover of all things sweet."
"Wearing the entrepreneur hat."
"I put "ces" in "success." Without me, life will just "succ."
"I'm so much cooler online. Aren't we all?"
"It's all fun and games till it's not fun and games."
"In an era full of trends, I'm a classic."
"Allergic to mornings and responsibility."
"Traveling the world, one step at a time."
"Just trying to make it through life."
"Obsessed with taking pictures of sunsets."
Location-based Twitter bio ideas
"Roaming the streets of Paris 🗼"
"Chasing waves along the California coast 🏖"
"Lost in the hustle and bustle of Tokyo 🇯🇵"
"Country roads and southern charm🎶"
"Savoring the flavors of Italy, one pasta dish at a time "
"Embracing the desert vibes in Dubai 🏜️"
"Captivated by the Northern Lights in Norway "
"Navigating the urban jungle of New York City 🗽"
"Exploring the ancient streets of Rome"
"Mountain love- Breathing in the crisp air of the Rockies ⛰️"
"Cruising through the canals of Amsterdam 🚲"
"Chasing castles and legends across the Scottish Highlands."
"Living the island life in Hawaii- Aloha vibes 🌺"
"Coffee, rain, and tech- Seattle is where I thrive "
"Proud Texan-Embracing the Lone Star State spirit 🤠"
Conclusion
A well-written bio can help promote your business, enhance conversations, and impact purchasing decisions. However, trying to fit your entire brand identity or interests into a measly 160 characters on Twitter is like stuffing an elephant into a matchbox. But we hope that these Twitter bio ideas may help you. Good luck!
FAQs
Why is a Twitter(X) bio important?
Your Twitter bio is often the first thing people see when they visit your profile. It's a brief snapshot of who you are and what you offer, making it crucial for making a positive first impression and conveying your brand identity.
How can I optimize my Twitter(X) bio for brand identity?
Focus on short, impactful descriptions to optimize your Twitter bio for brand identity. Incorporate relevant keywords, hashtags, Regular Bio Audits, and A/B Testing for Optimization to increase discoverability, and use a well-crafted CTA to guide users toward meaningful engagement.
You may also like:
TikTok Bio Ideas & Hacks to Drive Traffic
Best Bio Link Tools To Amp Up Your Marketing

How to find my Twitter URL on mobile and desktop?
Manahil Asif
Meet Manahil - A wordsmith who practically buddies with B2B and B2C businesses to create digital magic. With a dash of humor and a sprinkle of wit, she whips up content more addictive than your morning coffee.