Do you know; TikTok has 1.53 billion users as of 2023? It is now the third largest social media networking site following Facebook & Instagram. 
But, do you ever wonder how people get to thousands of followers on TikTok? How do they get so many likes and comments on their videos? What kind of content do they post? 
Well, this blog will answer all questions along with 14-time tested strategies to get you more visibility on TikTok.
14 Hacks To Increase Followers On TikTok
Whether you're a seasoned TikTok user or just getting started, the following tips will help you take your content to the next level and build a thriving community on TikTok.
1. Hook your viewers in the first 2-3 seconds
Let's take an example;
Hey there! Welcome to my TikTok! Are you ready for a mind-blowing, jaw-dropping experience? Well, then you've come to the right place! In just a few seconds, I'm going to share with you a secret that will change your life forever. So, stay tuned and don't blink, or you might miss it!
How to write the best hook?
Use attention-grabbing words like "mind-blowing," "jaw-dropping," "amazing," "insane," "unbelievable," or "shocking" are great examples of attention-grabbing words that can hook viewers.
Here is an example of a Tiktok video with a good hook sentence.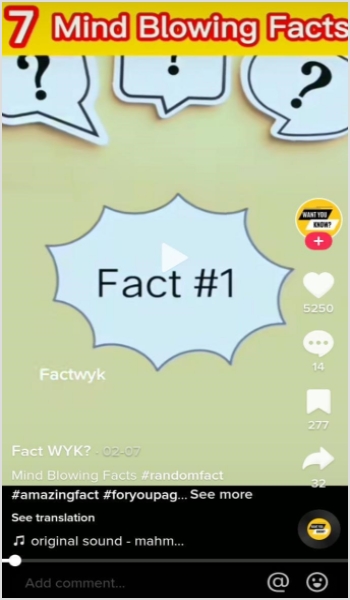 Create a sense of curiosity by teasing viewers with a snippet of your content without giving away too much. Use phrases like "you won't believe what happens next" or "wait until you see the ending."
Use humor within the first few seconds, you'll have their attention. Try using puns, jokes, or witty comments to hook your viewers.
Use visuals to grab viewers' attention. Use a bold or contrasting color scheme, interesting background, or an unexpected scene to make your video stand out.
Here is another example of an informative TikTok video with attention-grabbing visuals.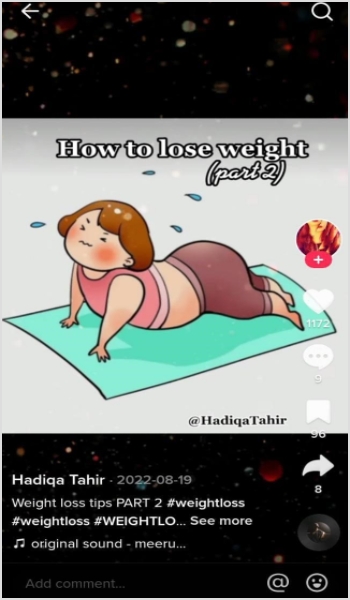 Use music to set the mood and tone of your video, and can also help hook viewers in. Choose a catchy song or use a soundbite that is trending on TikTok to make your video more engaging.
2. Memes, memes, and more memes
Memes are a great way to attract more followers on TikTok! 
Keep up with the trends and incorporate them into your videos. Use popular hashtags like #meme, #fyp, or #trending to reach a wider audience.
Create your own memes by adding funny captions or voiceovers to popular images or videos. Make sure to add your own unique twist to make it stand out from others.


Make it

relatable by using situations or experiences that everyone can relate to, or memes that are specific to your niche.
Use humor by adding puns, jokes, or funny reactions to make your memes more engaging.


Be consistent and post regularly. 
3. Cross promotes on other platforms
Cross-promotion on different social media sites is a great way to expand your reach and gain new followers or customers.
Share your TikTok profile
TikTok has a feature that allows you to share your profile directly with your followers on other platforms. You can access this feature by tapping the "Share Profile" button on your TikTok profile page.
Share your TikTok videos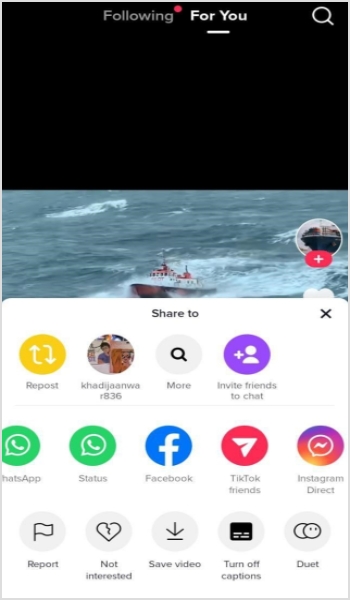 You can share your TikTok videos on platforms such as Instagram, Facebook, Twitter, or YouTube to reach a wider audience. Make sure to use relevant hashtags and add a call-to-action to follow your TikTok profile.
Share bio links across the platform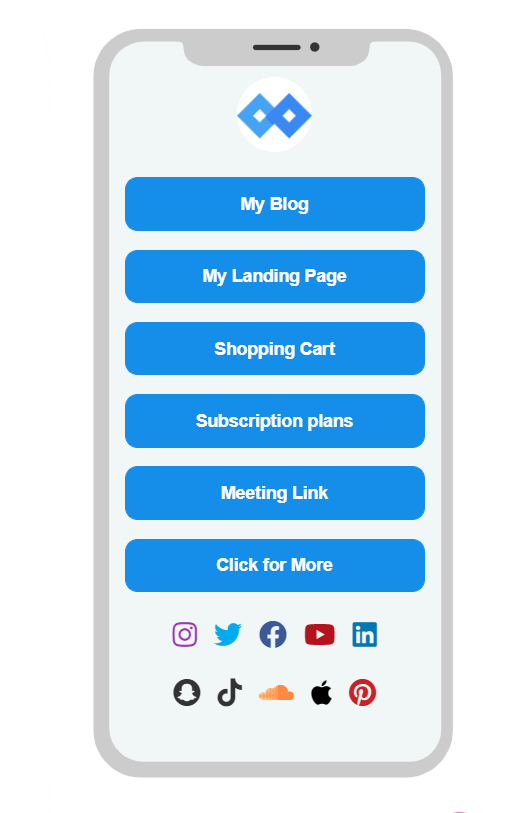 Make sure to include your TikTok bio link in your other social media accounts bio. This makes it easy for your followers to find and follow you on TikTok.
4. Post when your audience is online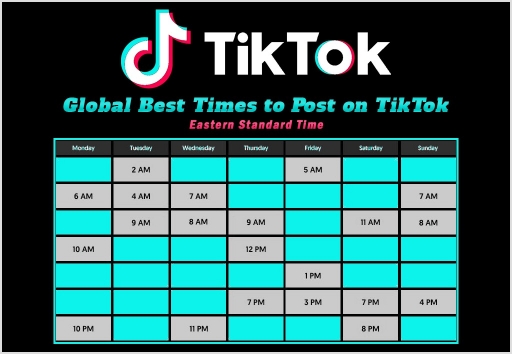 TikTok provides analytics for pro accounts, that help you determine when your audience is most active on the app. You can also experiment with different posting times to see what works best for your content.
If you have a global audience, it's important to consider time zones when planning your posts.
Related read: What is the Best Time to Post on TikTok?
5. Invest in TikTok ads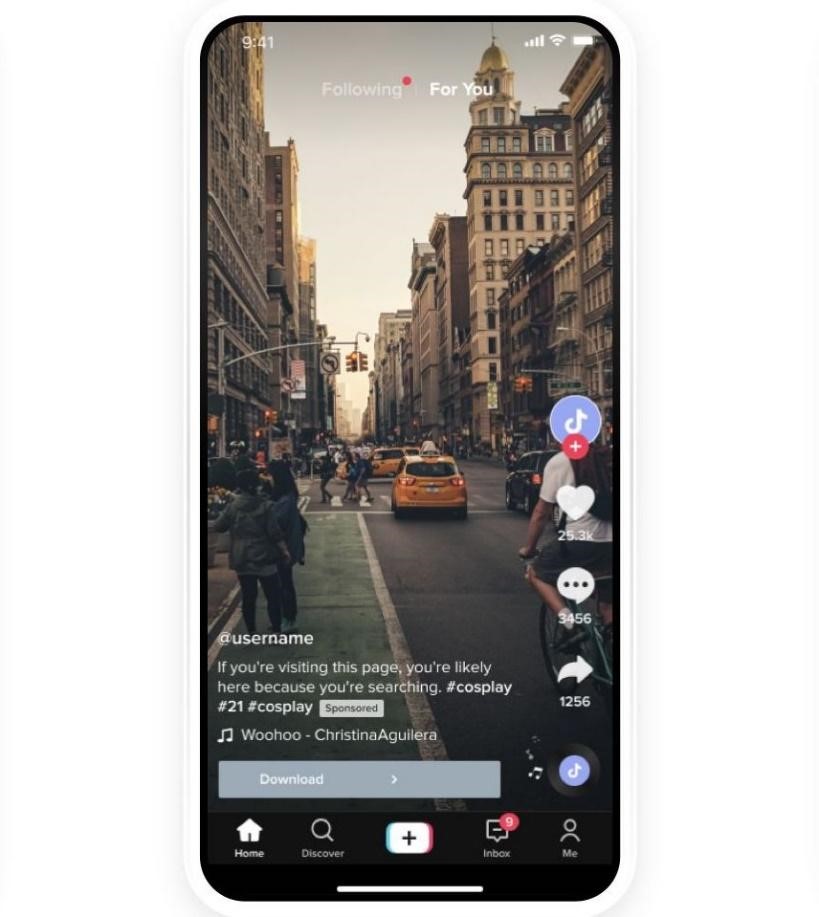 Before investing in TikTok ads, set clear goals for your campaign. Are you looking to increase brand awareness, drive website traffic, or increase sales? Having a clear goal in mind will help you determine the best ad format and targeting options for your campaign.
Retargeting campaigns can also be a powerful way to reach people who have already shown interest in your brand or product. 
By defining your audience, setting your budget, choosing the right ad format, creating engaging content, and tracking and optimizing your retargeting campaign, you can maximize the effectiveness of your retargeting ads on TikTok.
6. Use Trending Filters, Hashtags & Sounds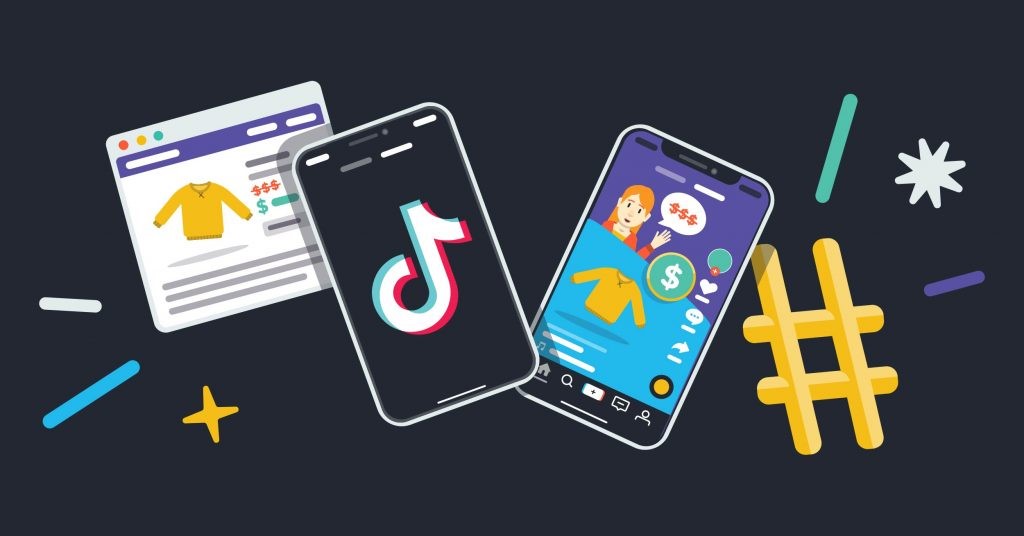 Stay up-to-date with the latest trends on TikTok by browsing the "For You" page or using the "Discover" tab to explore new content. 
This will help you identify popular filters, hashtags, and sounds that you can use in your own content. Try to incorporate trending elements by keeping your content unique & creative. Similar content is unlikely to drive any engagements.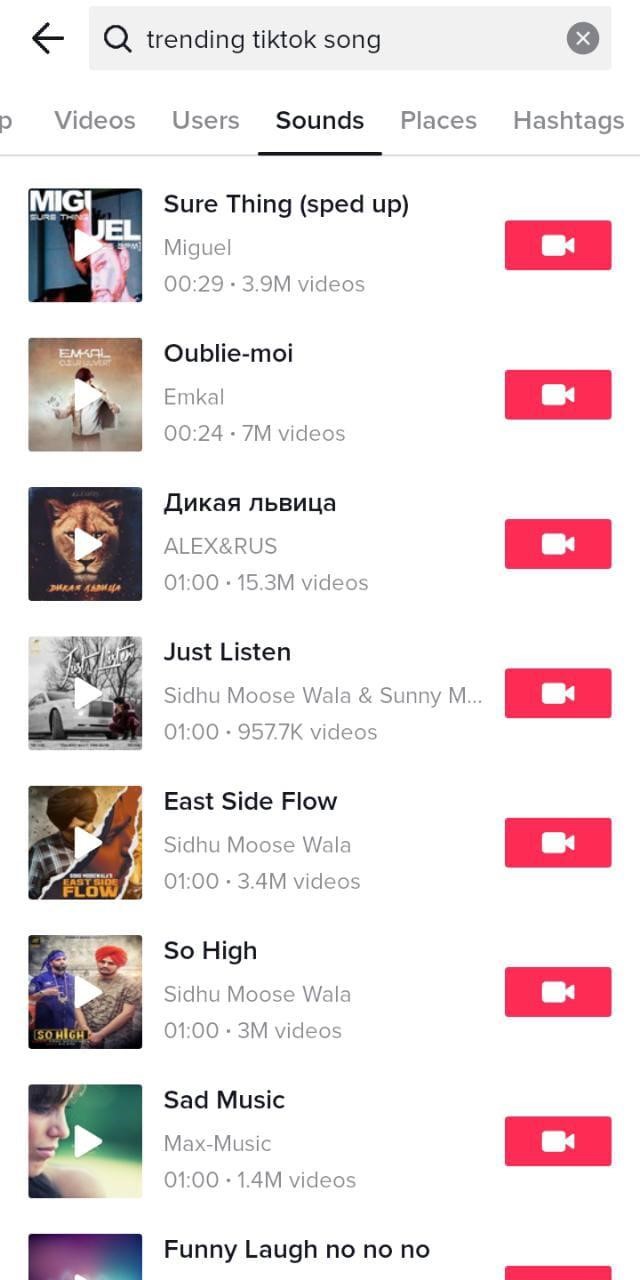 Related Read: How to remove TikTok filter?
7. Partner up with other TikTok influencers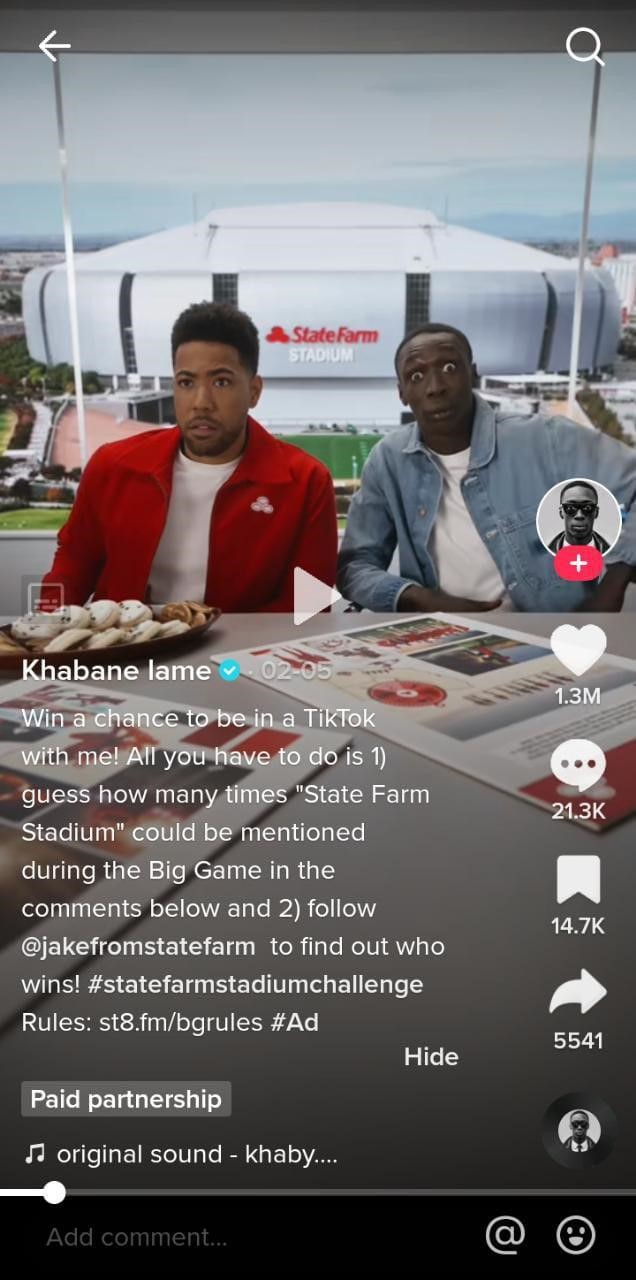 Look for TikTok influencers in your niche or industry who have a similar target audience to yours. You can use TikTok's search function to find relevant accounts, or use third-party influencer marketing platforms to connect with other creators.
Once you'veidentified potential partners, reach out to them and start building a relationship. Comment on their posts, share their content and engage with them on the platform to establish a connection.
Now you have established connections try to create a joint video, do a duet, or create content that complements each other's brands.
Track the performance of your partnership and make adjustments as needed. Use TikTok's analytics to measure engagement, reach, and follower growth to determine the effectiveness of your collaboration.
8. Create content for your target audience
As a TikToker, one of the most important things you can do to gain and retain followers is to create content that appeals to your target audience. To resonate your content with your followers, conduct research on your target audience and identify their interests, needs, and preferences. 
9. Use Duet/Stitch To Work With Other TikTok Creators
TikTok collaboration with other creators is also an effective way to increase your followers. You can use the Duet or Stitch feature.

Duet allows you to create a video that appears next to another user's video, while Stitch lets you use up to five seconds of another user's video in your own. 
Using either feature, you can create content with other TikTok creators and potentially reach a wider audience.

How to stitch on TikTok?
Find a video that you want to include in your own video, click on the share button, and then select the Stitch option. You can then choose up to five seconds of the original video to include in your own video.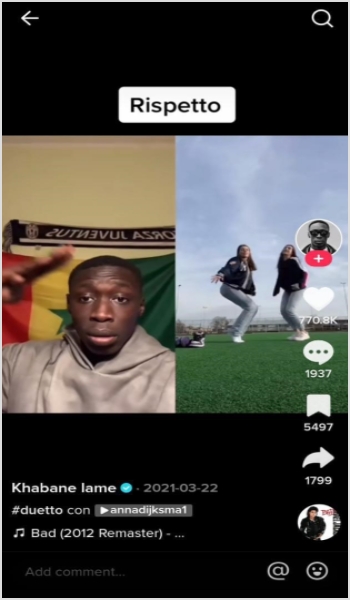 To make a duet on TikTok, find a video that you want to react to, click on the share button, and then select the Duet option. You can then record your own video next to the original video, reacting to it or adding your own unique spin.
10. Educate Your TikTok Followers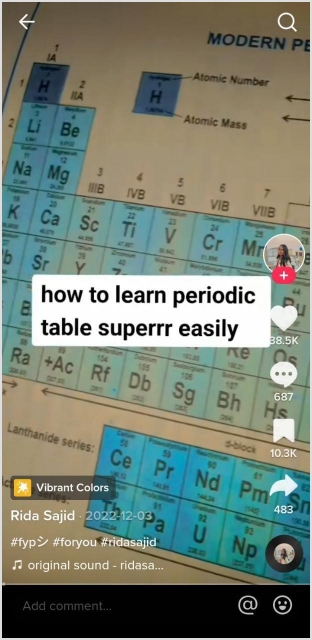 Educating your TikTok followers can help you stand out from other creators on Platform. It will help you build trust, establish yourself as an authority in your niche, and create engaging content.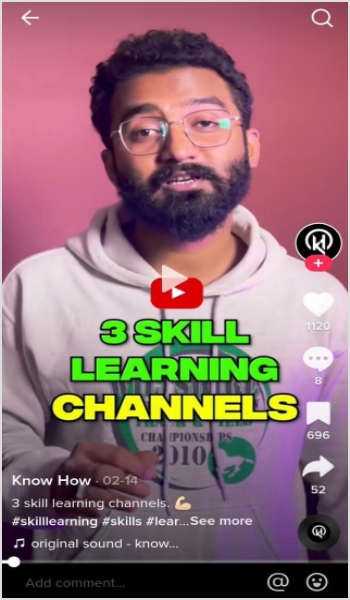 Start byidentifying topics that your target audience is interested in or wants to learn more about. You can share tips, insights, or knowledge about a particular subject. This could be anything from cooking and fitness to personal finance and mental health.
Once you've identified your topic, create short, informative videos that share valuable information in an engaging way. Use clear, concise language, and include visuals, text overlays, or animations, to help illustrate your points.
Also, try to engage with your followers in QA sessions, respond to comments, and incorporate their feedback into your content.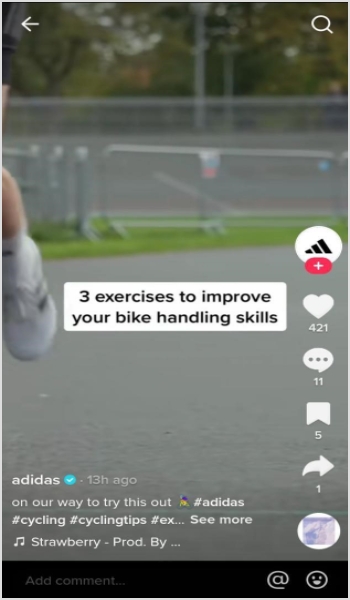 Remember, education doesn't have to be boring. You can add humor, creativity, and personality to your educational content to make it more engaging and memorable.
11. Ask questions or create a poll
Asking questions or creating a poll on TikTok is a great way to gain new followers and encourage them to participate in your content. 
This tip will help you get valuable feedback from your audience, learn more about their interests and preferences, and even generate ideas for future content.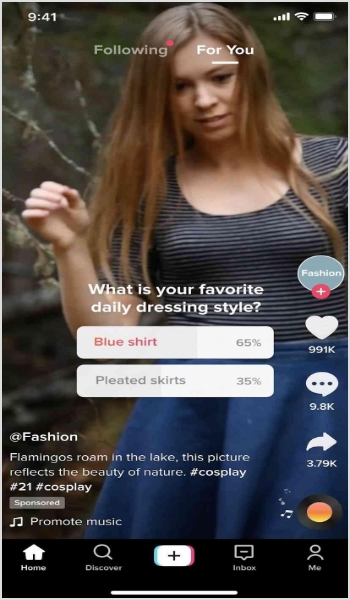 To create a poll on TikTok, go to the "Create" tab and select "Poll." You can then add your question and up to two answer options. Your followers can then vote on the poll by selecting one of the answer options.
To ask a question, simply include it in your video or caption and encourage your followers to respond in the comments. You can also use the "Stitch" feature to ask a question in response to another user's video.
12. Analyze your TikTok insights & measure the ROI
Analyzing your TikTok insights and measuring the ROI (return on investment) of your efforts is crucial to understanding what's working and what's not on the platform. 
By tracking your metrics, you can learn more about your audience, track content performance, and identify areas for improvement.
To access your TikTok insights, go to your profile and click on the three-dot icon in the top right corner. From there, select "Analytics" to view your insights, which include data on your follower demographics, video views, engagement, and more.
To measure the ROI of your TikTok efforts, start by setting clear goals for your content. For example, your goal might be to increase your followers, drive traffic to your website, or generate leads.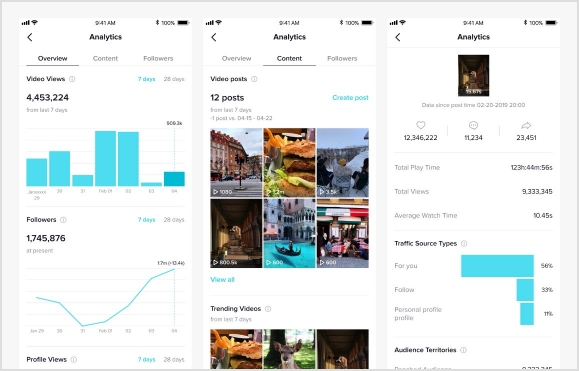 Once you've set your goals, track your progress by monitoring key metrics such as likes, comments, shares, and click-through rates. 
You can also use tracking tools such as ContentStudio & Usermaven to measure the impact of your TikTok content on your website traffic and conversions.
13. When in doubt, post a video of your cat or dog
When all else fails, posting pictures or videos of your cat or dog can engage your followers and boost your TikTok content. Pets are always a popular topic on social media, and they can help add a personal touch to your content that resonates with your audience.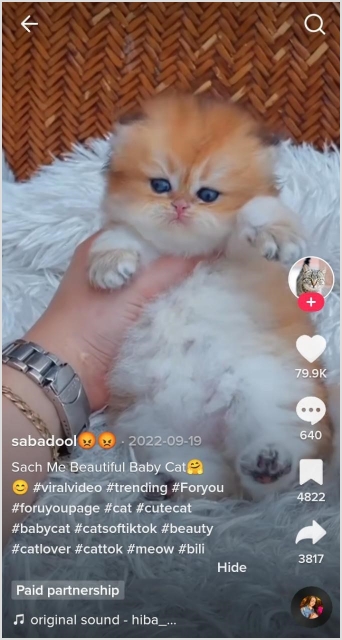 Try to capture cute or funny moments that showcase your pet's personality. You can also add captions or text overlays to your content to give more insight into your pet's life.
It's important to make sure that your content is relevant to your niche and your target audience. Try to find ways to tie in your pets to your content in a meaningful way, such as featuring them in a cooking video or using them to demonstrate a fitness exercise.
14. Try TikTok growth tools to increase ecngagement
You can Fast track your TikTok campaign by following mentioned user-friendly tools.
Increase your CTR with a Branded Link Now!
It is one of the
best link management tool
. With the help of Replug.io, you will be able to
customize branded links
, traffic routing, link cloaking & cross-platform sharing using bio link and
deep links
.
This link management tool retargets visitors who have already shown interest in your links and routes them to high-converting pages based on their language, location, & device.
You can also monitor real-time analytics & create bio links for your TikTok bio section.
Replug offers 14 days free trial.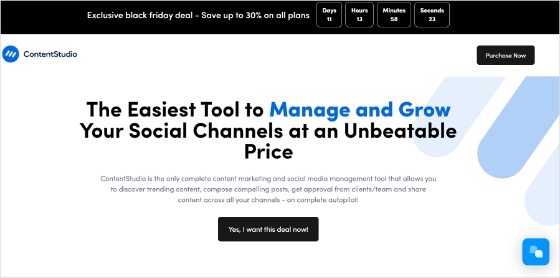 Its a social media management tool. It helps you in post-scheduling, tracking analytics, monitoring conversions & tracking engagements. As a TikTok scheduling & publishing tool, you can upload media from your device's gallery, add hashtags, and captions and upload it to your TikTok account.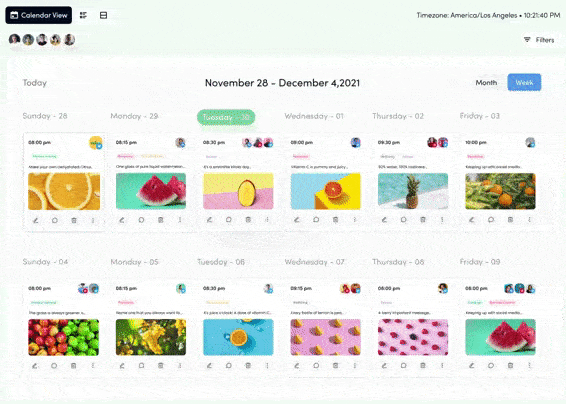 Simultaneously schedule multiple TikTok videos on multiple accounts. Contentstudio's advanced analytics feature will give you detailed insights about your content performance across all social media channels.
ContentStudio offers 14 days free trial.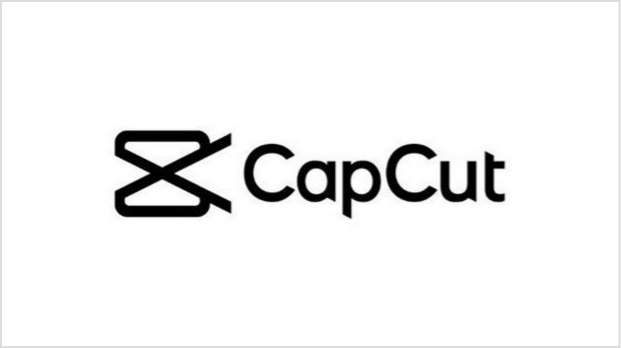 This is an all-in-one video editing app. Trending stickers and unique typefaces are included, and it is tailored to meet your TikTok requirements. Additionally, it is free to use.
TikTok and CapCut have the same owners that make both apps filled with the same features & capabilities.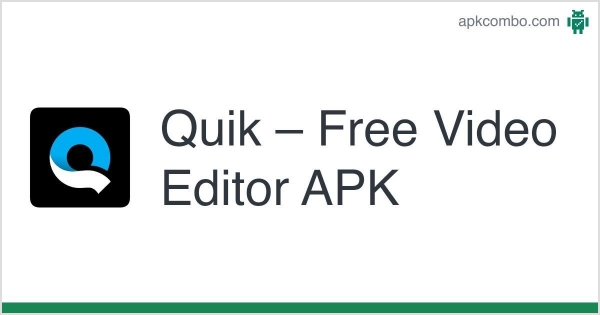 Quik app is the ultimate companion for all content creators on TikTok. The beat-synchronized themes and transitions in this TikTok editing app will inevitably match your content to produce stunning and shareable modifications.
Final Words
In conclusion, getting more followers on TikTok requires a combination of creativity, consistency, and engagement. 
It's important to understand your audience, create high-quality content, anduse relevant hashtags to increase visibility. 
Additionally, collaborating with other creators, participating in challenges, and leveraging TikTok's algorithm can help you reach a wider audience. 
With dedication and effort, anyone can grow their TikTok following and build a thriving community of fans. 
Keep experimenting with new content ideas and strategies, and don't be afraid to be yourself and let your personality shine through in your videos. 
Good Luck & Happy TikToking!
You may also like:
TikTok For Business: Strategies to Promote Small Businesses
How to Make Money on TikTok?
How to create a TikTok account?

Khadija Anwar
I am Khadija Anwar, B2B Copywriter. I started my career as a freelance writer in 2019 and built a strong portfolio. I have crafted multiple blogs, website content, fashion magazines, news outlets, SEO content, and technical documentation. Last but not least, my favorite cartoon character is Dopey Dwarf, resembling my real-life character- calm, happy, and lively.